No oven, no mixer, no complicated instructions involved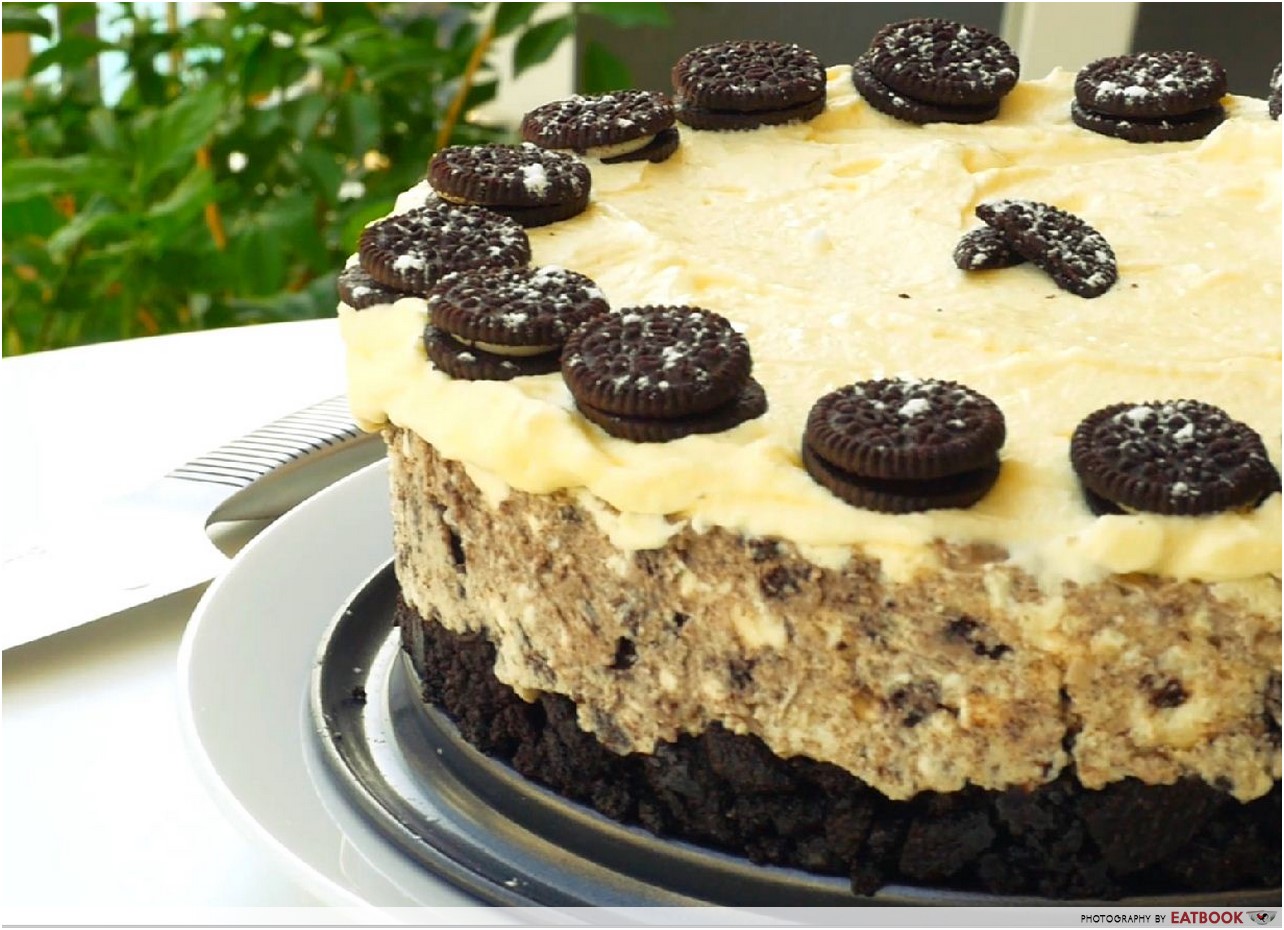 Baking can be fun and therapeutic, but there's no doubt the mess it entails can be off-putting. Think flour on the floor, chocolate on your cheek and, if you're like me, piles of scrunched up paper towels everywhere.
If all you want is a cake that tastes good and looks legit, then ditch the oven and go for this no-bake Oreo cheesecake. Rich, crunchy and velvety smooth at the same time, this is a classic that'll please the crowd.
This recipe comes with a thick cookie base that is sinfully dense and decadent, while providing a balance to the layer of soft cheese on top. With only 6 ingredients involved, it's not just easy to prep for, but good for your wallet too. Large enough to serve a small crowd, this is one to bookmark for future potlucks.
Ingredients (makes 1 cake)
Crust
265g Oreo cookies

60g unsalted butter, melted
Filling
250g cream cheese, room temperature

2 tsps vanilla extract

300ml thickened cream
Toppings
300ml thickened cream, whipped

Mini Oreos of your desired quantity
Equipment
Rolling pin

Large mixing bowl

1 large ziplock bag

Whisk or electric beater

Spatula

200 x 75mm springform pan
Instructions
Base
Remove cream layer from Oreos.

Pour Oreos without cream into ziplock bag, and crush with rolling pin.

Set aside ¼ of Oreo crumbs and pour the rest into a large mixing bowl.

Microwave butter for 20 seconds or until melted.

Mix melted butter thoroughly into Oreo crumbs.

Press mixture evenly into springform pan.

Freeze for about 30 minutes or until set.
Filling
Whisk thickened cream until soft peaks form.

Mix cream cheese and vanilla extract in a large bowl, until smooth and well combined.

Add cream cheese mix into whipped cream.

Fold in reserved Oreo crumbs.

Pour mixture on top of set Oreo base.

Place in refrigerator for at least 3 hours, or overnight.

When ready to serve, decorate with whipped cream and mini Oreos.
Notes
For a soft creamy texture, store in the fridge instead of freezer. For a texture like ice-cream, store in the freezer and let soften at room temperature when ready to serve.