The Burger Maestro of Keong Siak
It should come as no surprise when I say Three Buns at Potato Head Folk is one of the best burger joints in Singapore. Chef Adam Penney has constantly been pushing the frontiers of innovation when it comes to his burger creations.
Having already established himself in Indonesia, Chef Penney wanted to bring his recipes to Singapore to change the way we think about burgers. With the opening of his first Three Buns outlet on Keong Siak, critics were already raving about how delectable the offerings were.
The restaurant now serves an eclectic mix of burgers, fries and cocktails, all with the signature Three Buns flair. Their newest offering, the "Chewbakkwa", encapsulates everything about Singaporean culture that we know and love. Sporting not just bak kwa, but also XO mayonnaise and spiced pineapple as well!
Eatbook was given an opportunity to speak to Chef Penney to get a better idea of how the mind of a chef works, and here are all the details!
The Interview
Eatbook: It's the first time a customer comes to Potato Head Folk. What are the three must-orders? The catch is you can only pick three. One appetiser, one main and one dessert.
Chef Penney: If somebody hasn't been here before and they don't know a thing about Three Buns, I would suggest them to first try the Baby Huey ($20) which is our house cheeseburger. It's just cheese, pickles, ketchup, mayo and lettuce with a UK beef patty in a brioche bun.
The Naughty Fries which is our signature house fries, kind of a messy dish with beef chilli, gochujang mayonaise and fried shallots. For dessert, I would recommend the Vanilla Gorilla which is our vanilla ice cream sandwich.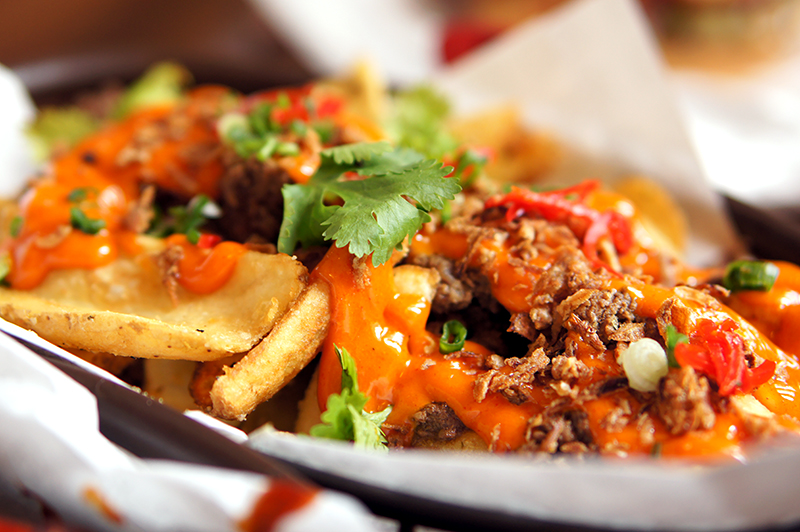 Eatbook: What's something special you'd like your diners to know about how the food is prepared at Potato Head Folk
Chef Penney: Everything is as much made in house as possible. We have a local baker that makes our buns for us fresh twice a day using our recipes. Our sauces, our mayonnaises, ketchups, pickles, everything is made from scratch.
We also try and source the best ingredients that we can, for example, we use quite a few Japanese and Korean products. Our paprika comes specially from Spain and our beef is imported from the UK as well.
I think what's different about us is that we look for the quality in everything, and we take the care to make everything that we own. We don't cut any corners during the prep, which results in some of the recipes having 20-30 different ingredients.
Eatbook: "Instagram has changed the way Singaporeans choose their food". What are your thoughts on this statement?
Chef Penney: I think it's great. Obviously our burgers are wrapped, so they aren't the classy kind of gourmet burger with a steak knife through it. To me it's like a little present that you're getting, a gift that you unwrap with your own hands.
A lot of people like to cut their burgers to get the cross section for pictures. I'm not a believer of cutting hamburgers, I think it ruins the flavor, it creates a different flavor profile once you cut it. Like everything we do, it obviously has to look slightly pretty, but the first thing that comes to mind is how it tastes as opposed to how it looks.
Eatbook: What is the future of food tech in Singapore?
Chef Penney: Personally, I use online delivery for food like Deliveroo quite a lot. I don't drive in Singapore so I'll use food delivery to get my food, I'll use online grocery shopping services as well because we just had a baby and we need to get nappies all the time. I've done this for years and I think it's a lot easier, especially now when you can do everything from your phone as well.
I think before there was a problem with food delivery with the amount of time they took to deliver the food. Deliveroo have kind of nailed it, although it's unfortunate they have that delivery radius, like where I live I can't get Three Buns.
Even if the delivery is late which it often isn't, twice I've had $15 late coupons given to me and I think that's really fair. In the past it used to be 90 minutes delivery and you got nothing for it, for Deliveroo it's normally delivered in 25 minutes easily.
For me and I think I speak for anyone who works in the restaurant industry. If you're hungry, you want your food ASAP, the longer people make us wait the more irritable we get. It's hard to get food delivery right, and I think Deliveroo have really done a great job.
Eatbook: What is your favourite dish and favourite restaurant in Singapore? Catch: You must have absolutely no affiliation with this place!
Chef Penney: I've got a lot of love for what Dave does at Burnt Ends, I have had a lot of really good meals there.  I also have this little place that I go to with my wife which is up in Bedok. It's a seafood restaurant but they do this fantastic salted egg chicken.
I got to Jakarta quite a lot for Three Buns, and when I come back home it's just one of those things I'm craving for. Either I'll go get it or my wife will go get it, and we'll have it with just white rice and baby kailan stir fried with garlic. It's just fantastic comfort food and it really reminds me of home.
Eatbook: What is your favourite activity to do in Singapore in your free time?
Chef Penney: Hanging out with my wife and my newly born daughter, activities like going to the beach are always nice. I grew up in Dublin, and we were quite close to the beach and sea so when I lived in London we didn't have that. So it's quite nice now to be so close to the beach, and the weather is normally always great for a day out.
Eatbook: If you could time travel to the point to meet your younger self the first day that you stepped in the kitchen, what advice would you give?
Chef Penney: Probably tell myself not to be so cocky, and to enjoy what you're doing and just stick with it. My first professional cooking stint was with Gordon Ramsay, in a place called Aubergine in London. I remember I didn't even know how to hold a knife properly, and I thought I would either end up in jail or a loony bin.
I think I've been very lucky to meet some really good chefs, and I've worked in really great kitchens for about 8-10 years. I've learnt a hell of a lot, by cooking alongside some of the most competitive chefs who were constantly trying to outdo each other. Everyone just wanted to cook their hearts out and every day you walk into the restaurant you'd just have brilliant food.
Cooking is not like any other profession, the best advice I could give myself is just to stick with it and make sure you're passionate about the job.
BONUS QUESTION!
Eatbook: What are some things diners can look forward to in the coming months from Potato Head Folk?
Chef Penney: We've got a few new special burgers up our sleeves, one of them is coming out next month. It's called Cee Lo Green, it comes in a green tea (matcha) bun, lettuce, green tomato, a spinach blend cheese and salsa verde, so it's completely green.
The second one we have planned is kind of a spin on a mushroom swiss. It comes with truffle aioli, portabella mushroom, garlic miso butter and a double ketchup. It should taste almost like a mushroom pizza but instead it's a truffle-y burger sandwich.
So we're going to run the Cee Lo Green in collaboration with St' Patrick's Day, and we're gonna do it for the whole month. In addition, we're also looking to do couple of collaborations with guest chefs, like Chef Ming from Park Bench Deli in March.
Also hoping we can open a couple more Three Buns in Singapore this year, and maybe rolling out a new restaurant called Three Buns Express. It will either have the full menu or a stripped down version of the current Three Buns menu with all the favourites. I want it to be like an old school burger shack where people can just chill out and have a nice chat over a couple of burgers.
Check Out Three Buns At Potato Head Folk Today!
Address: 36 Keong Saik Road, Singapore 089143
Contact No: +65 6327 1939
Opening Hours: 11am – Midnight (Closed on Mondays)
Website: http://www.pttheadfolk.com/
Check out their online menu here!
This post was brought to you by Deliveroo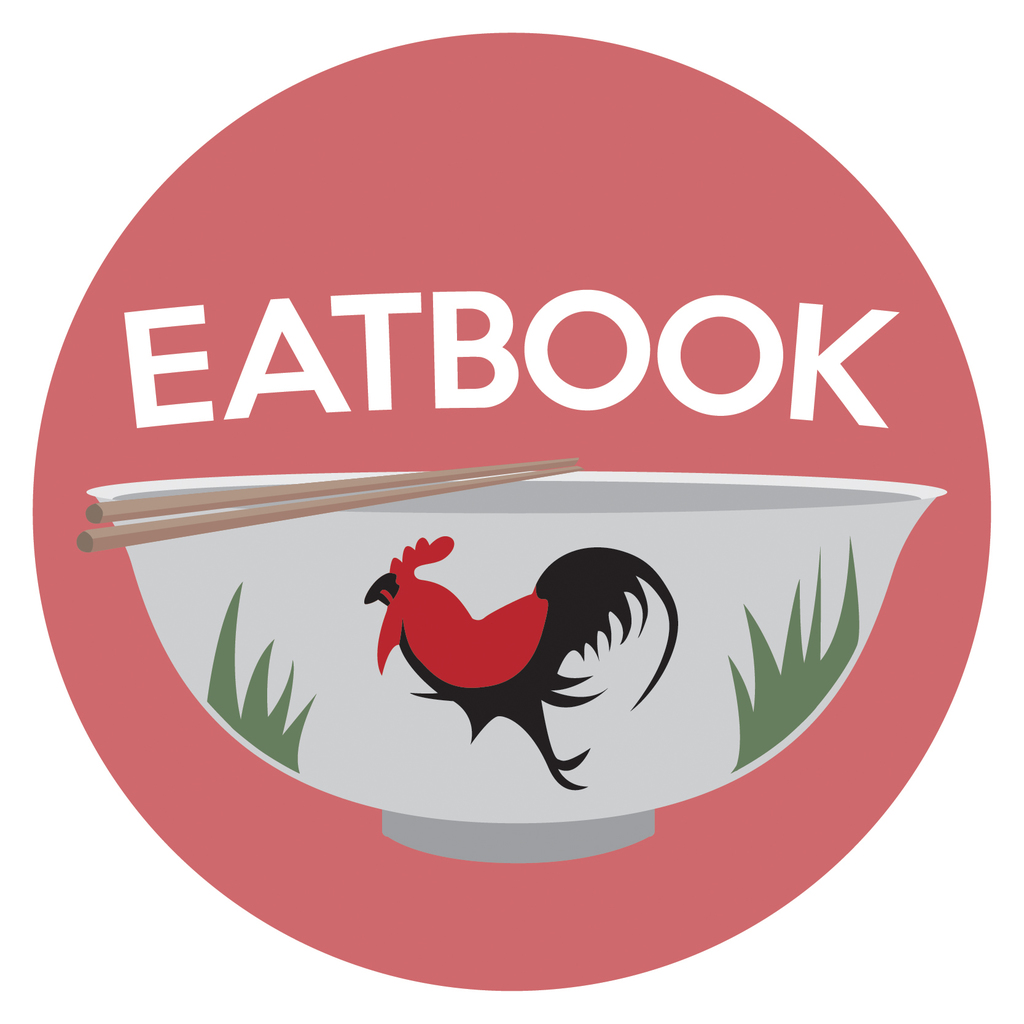 Drop us your email so you won't miss the latest news.