Go to Banana Tree for Insta-worthy desserts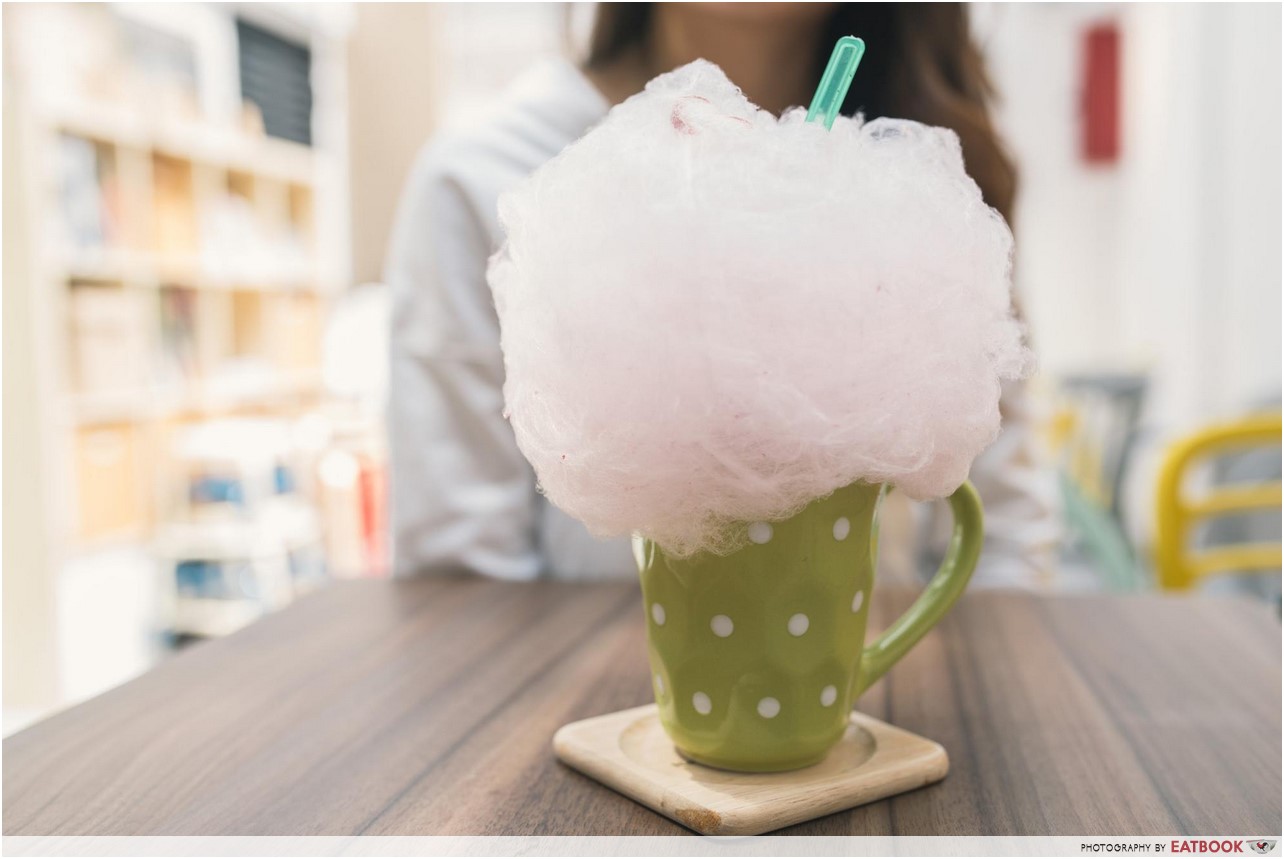 With Valentine's Day right around the corner, my brothers have been asking me for recommendations on places to bring their girlfriends to. As a hopeless romantic, I believe a 10/10 date should include these three elements: a surprise, good food and a relaxed ambience. At Banana Tree, a Korean dessert cafe that serves pretty desserts, you can get all three boxes checked!
Dessert at Banana Tree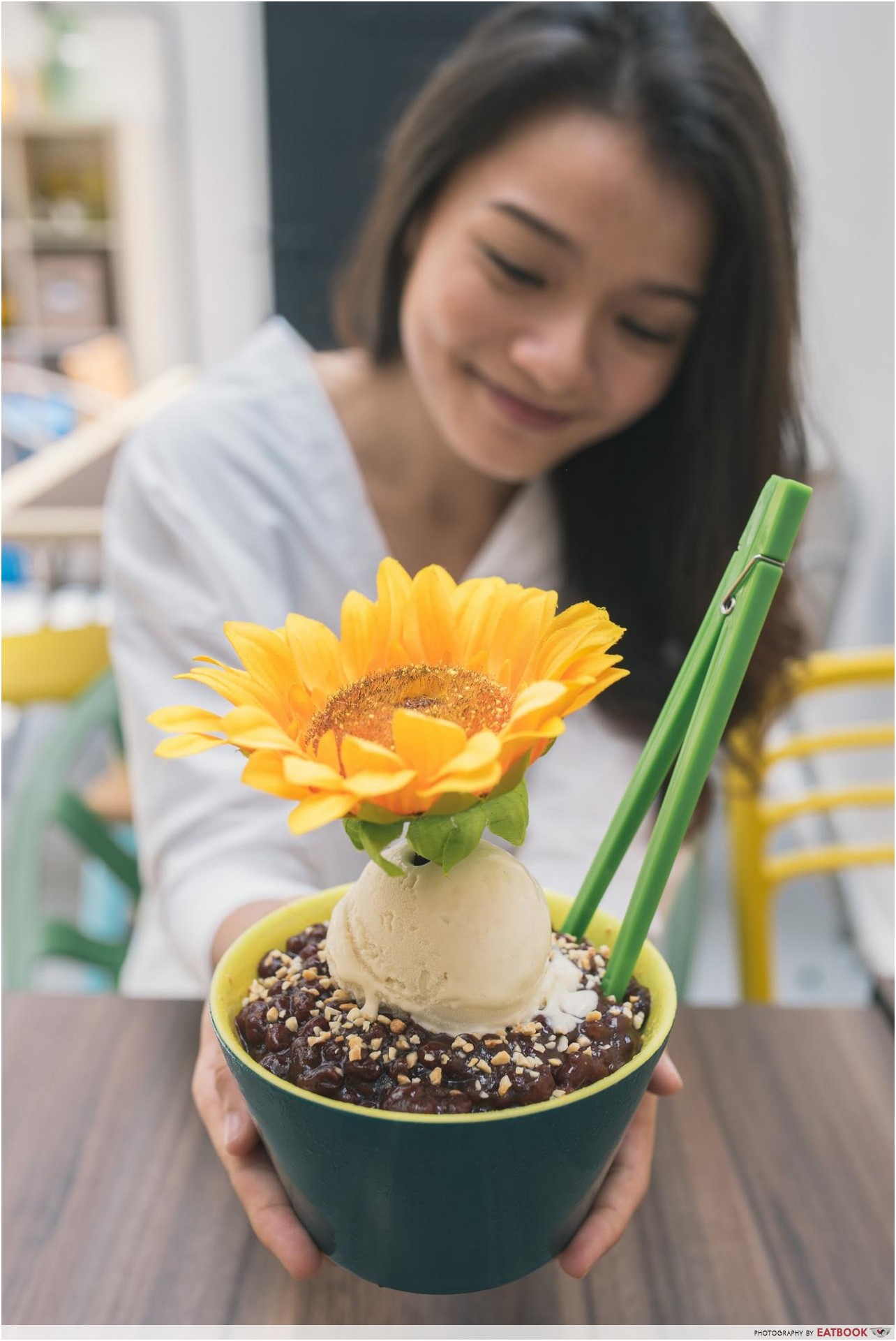 What is Valentine's Day without flowers? But what would your bank account look like after splurging on 99 roses? Surprise bae without going broke with Pot Bing Su ($12.50), a red bean bingsu disguised as a potted sunflower.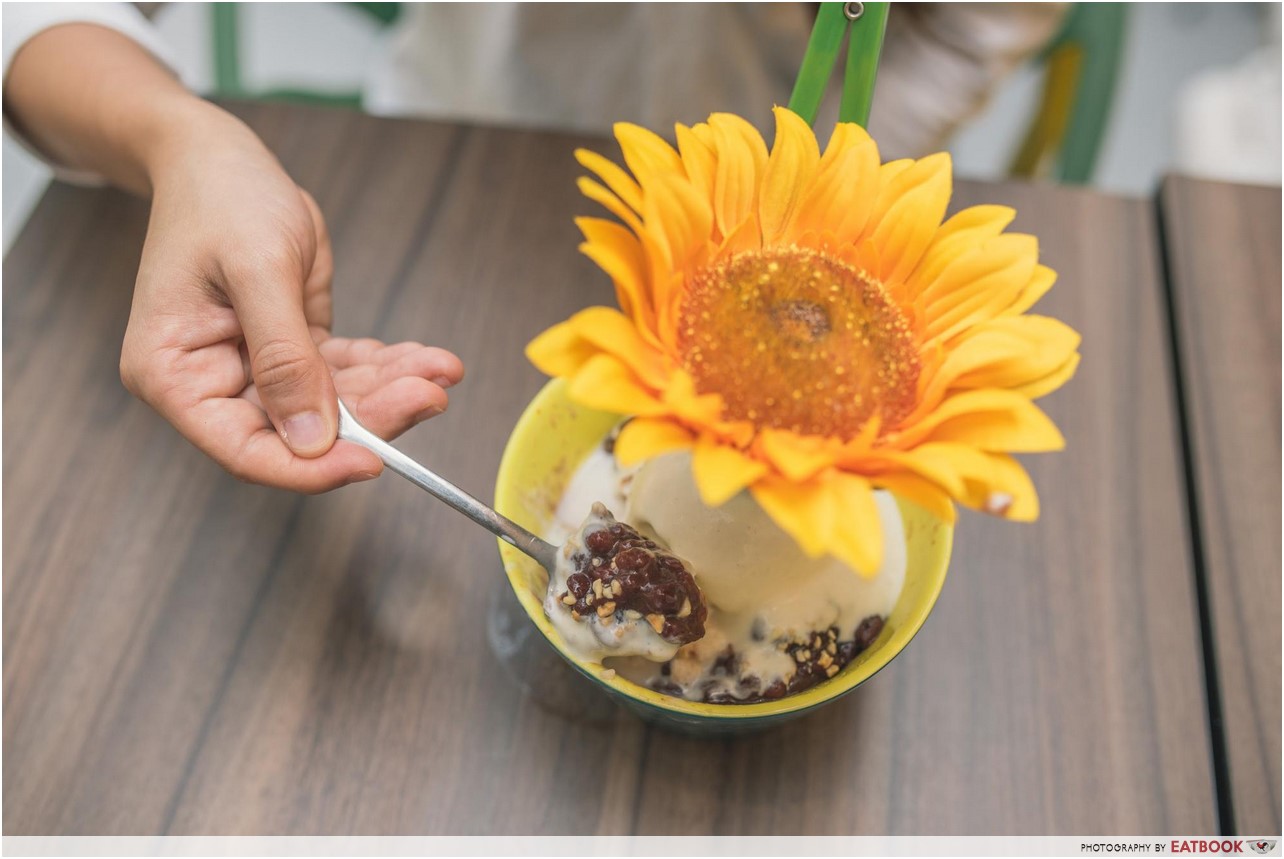 Underneath the plastic sunflower was a scoop of vanilla bean ice-cream and a generous amount of red bean seated atop finely shaved ice. The milky ice-cream was way too sweet for my liking, but the shaved ice managed to prevent the dessert from being cloying.
Plus points for the spoon that looks like a mini shovel!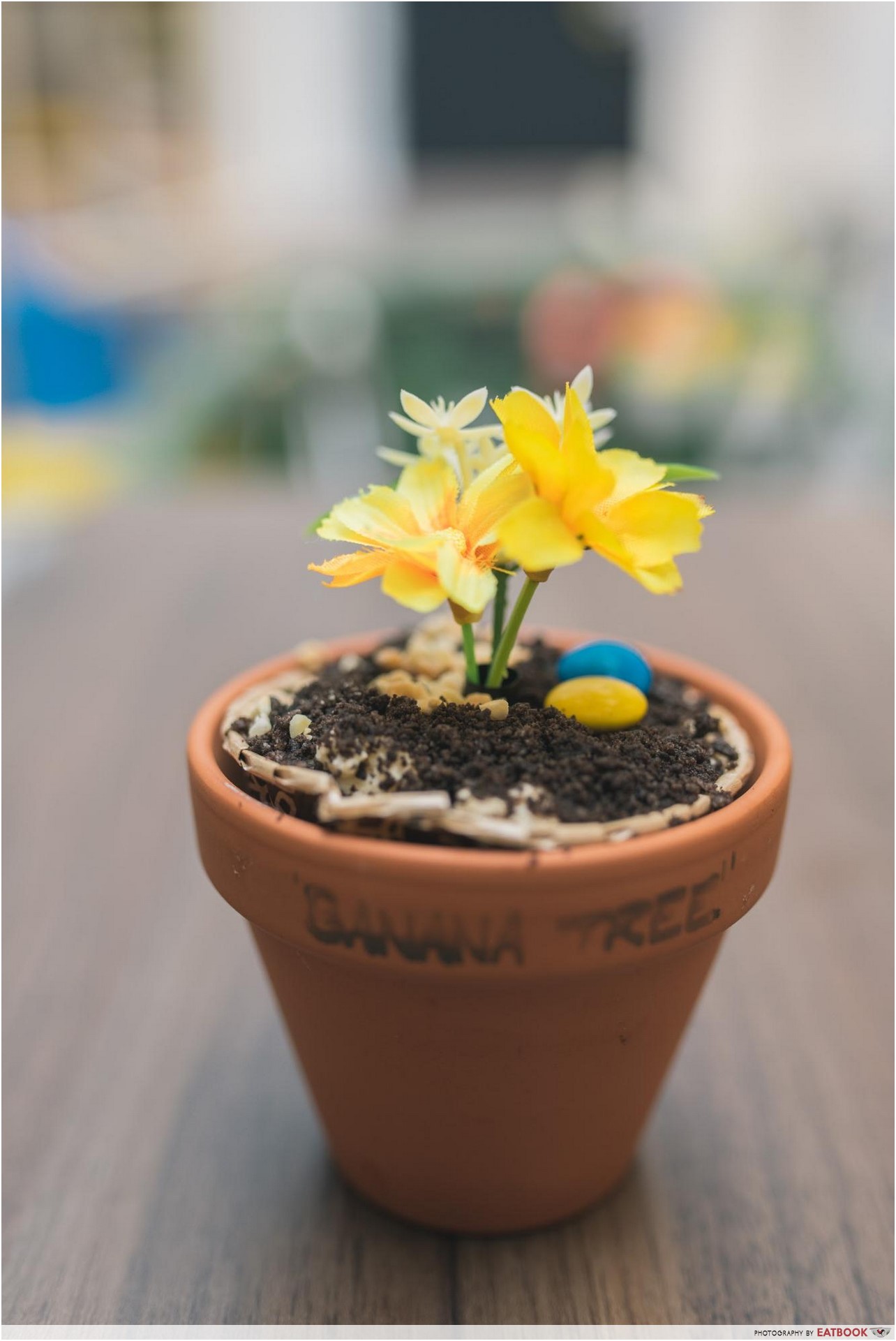 Another cutie on the menu is Banana Flower Pot Pudding ($6.50). Yes, we're not done with potted plants yet.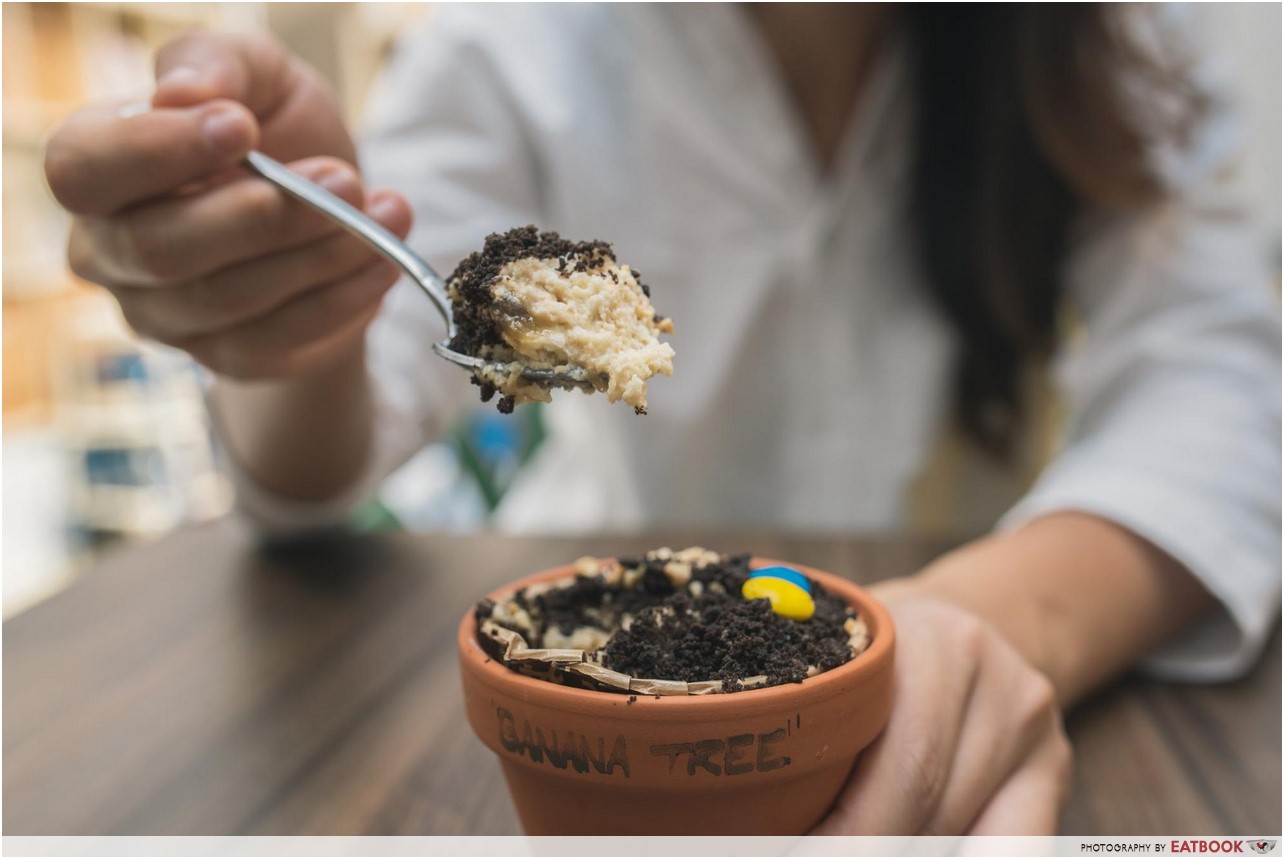 While this wasn't as light as Magnolia Bakery's banana pudding, it wasn't bad either. The banana flavour stood out from the creamy vanilla-based pudding, and I found small chunks of banana puree in it. The Oreo 'soil' made a great topping as it injected a little chocolate flavour without overpowering the rest of the pudding.
Drinks at Banana Tree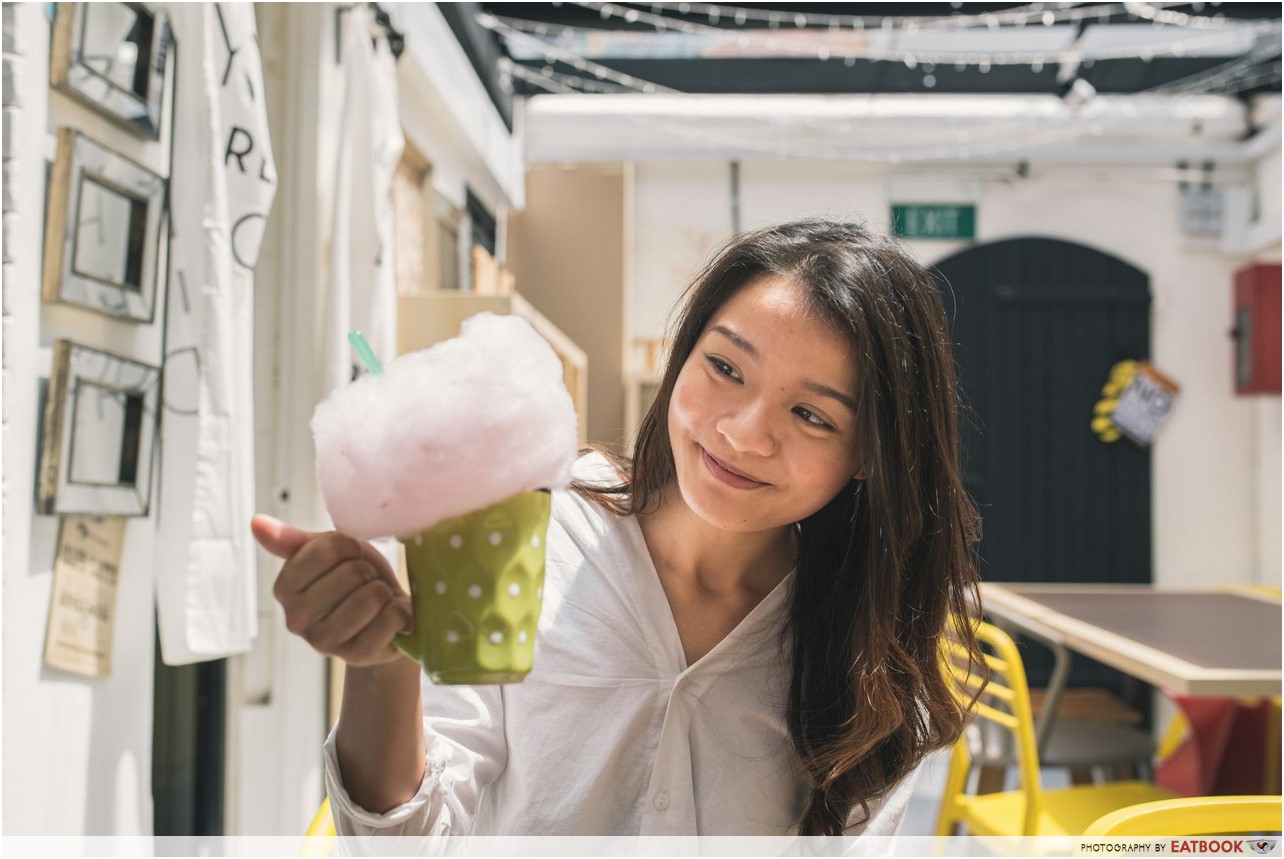 Ditch latte art for Matcha Som Som Latte (Hot) ($6.50). Accessorised with a fluffy puff of cotton candy made right before serving, this matcha latte is one for you to take your V-day couple shots with.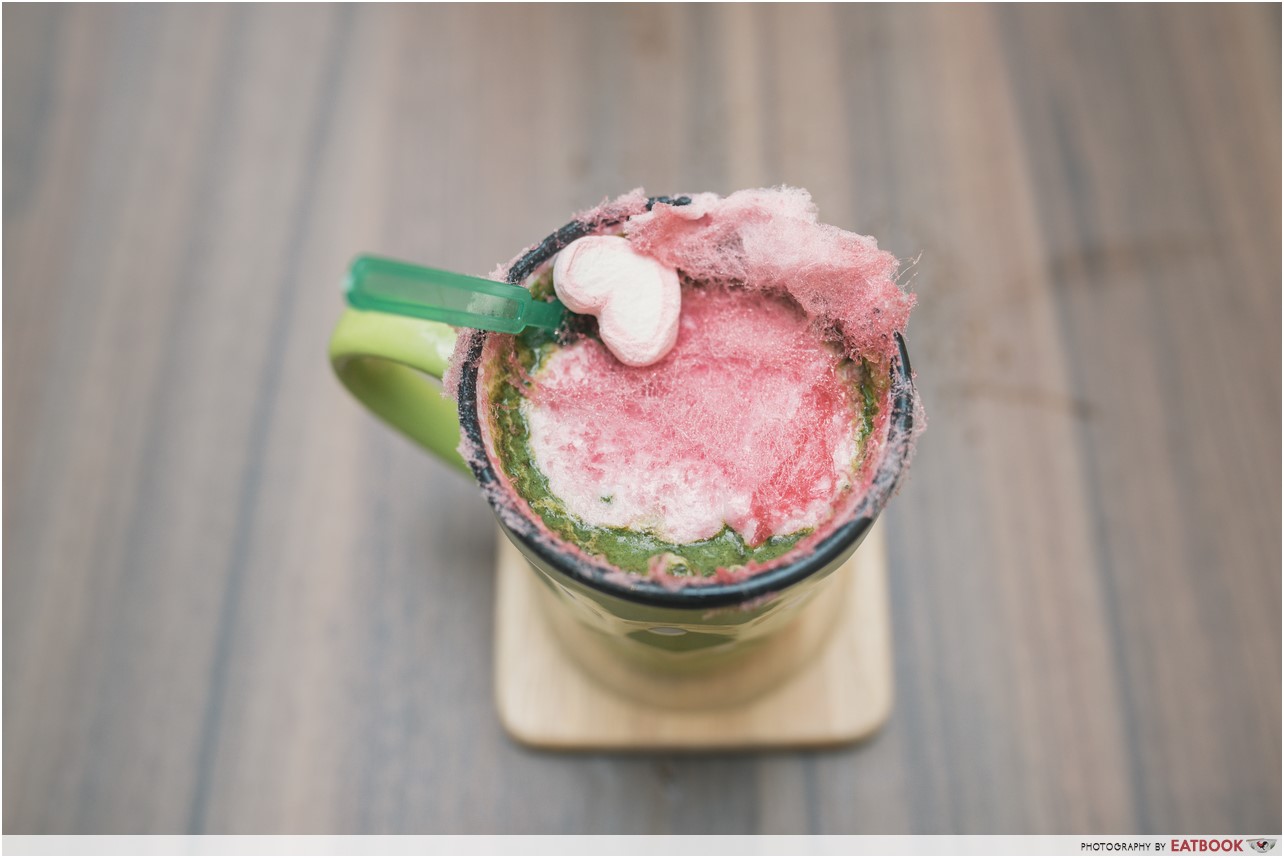 The cotton candy itself was nothing special, but melting it into the drink was! The latte was rich in matcha flavour and smooth in consistency. It wasn't too sweet and had a bitter aftertaste, so melting a small fluff of cotton candy into it made it just nice. Beware: melt it in portions to adjust the sweetness!
Ambience at Banana Tree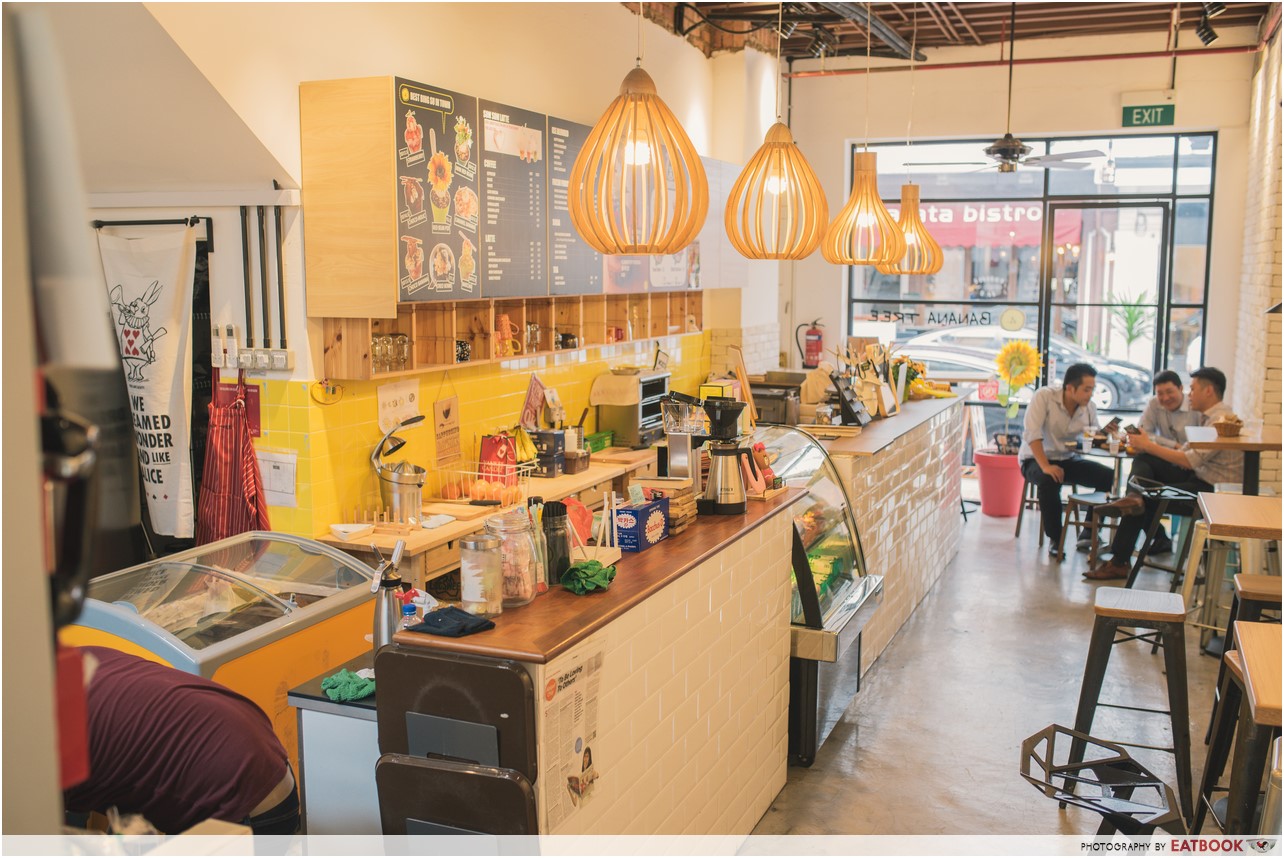 Aptly, Banana Tree has adorable banana props littered around the cafe. They even have a banana doorstopper!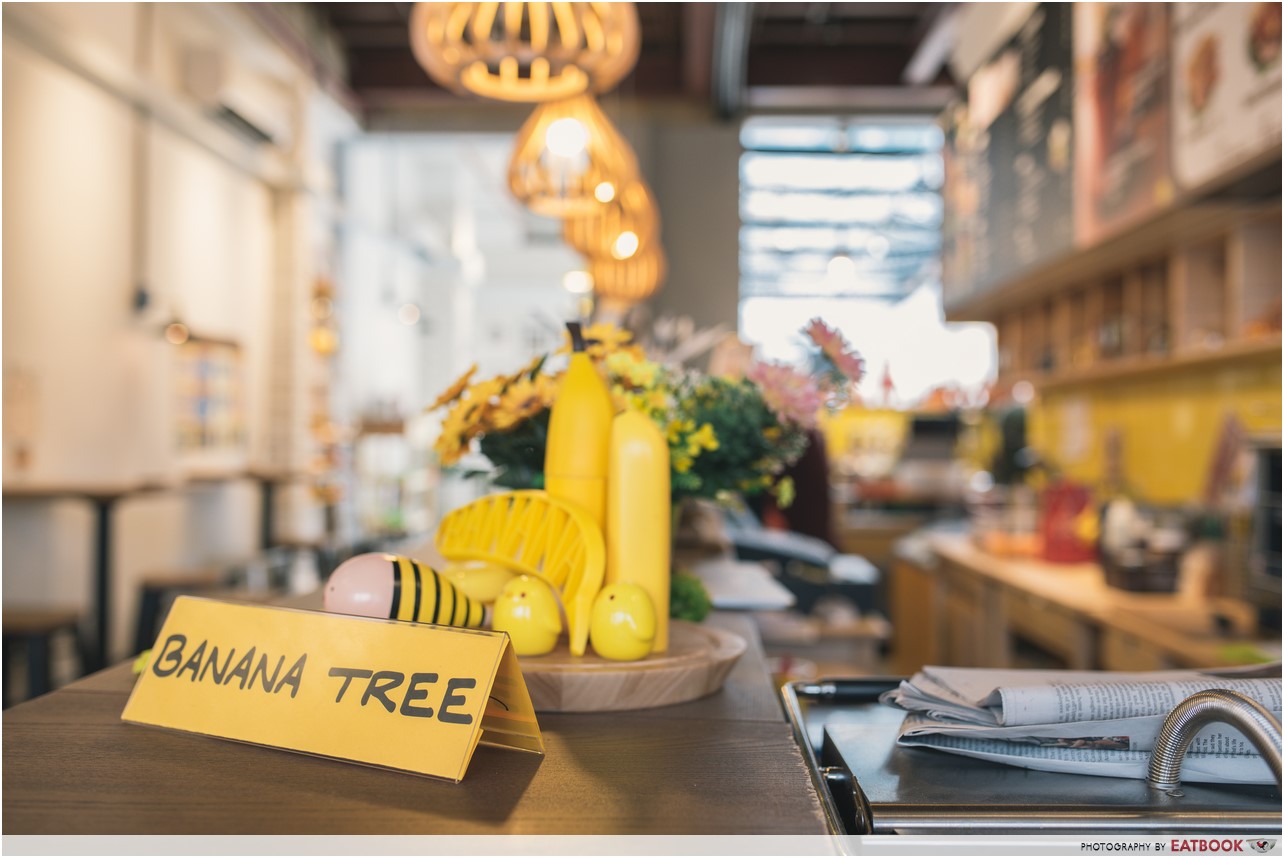 With a cute mural, fairy lights hanged on a glass ceiling, and a dart board, it reminded me of my cafe-hopping days in Seoul. It has a bright and bubbly vibe that might just cheer those having a bad day up.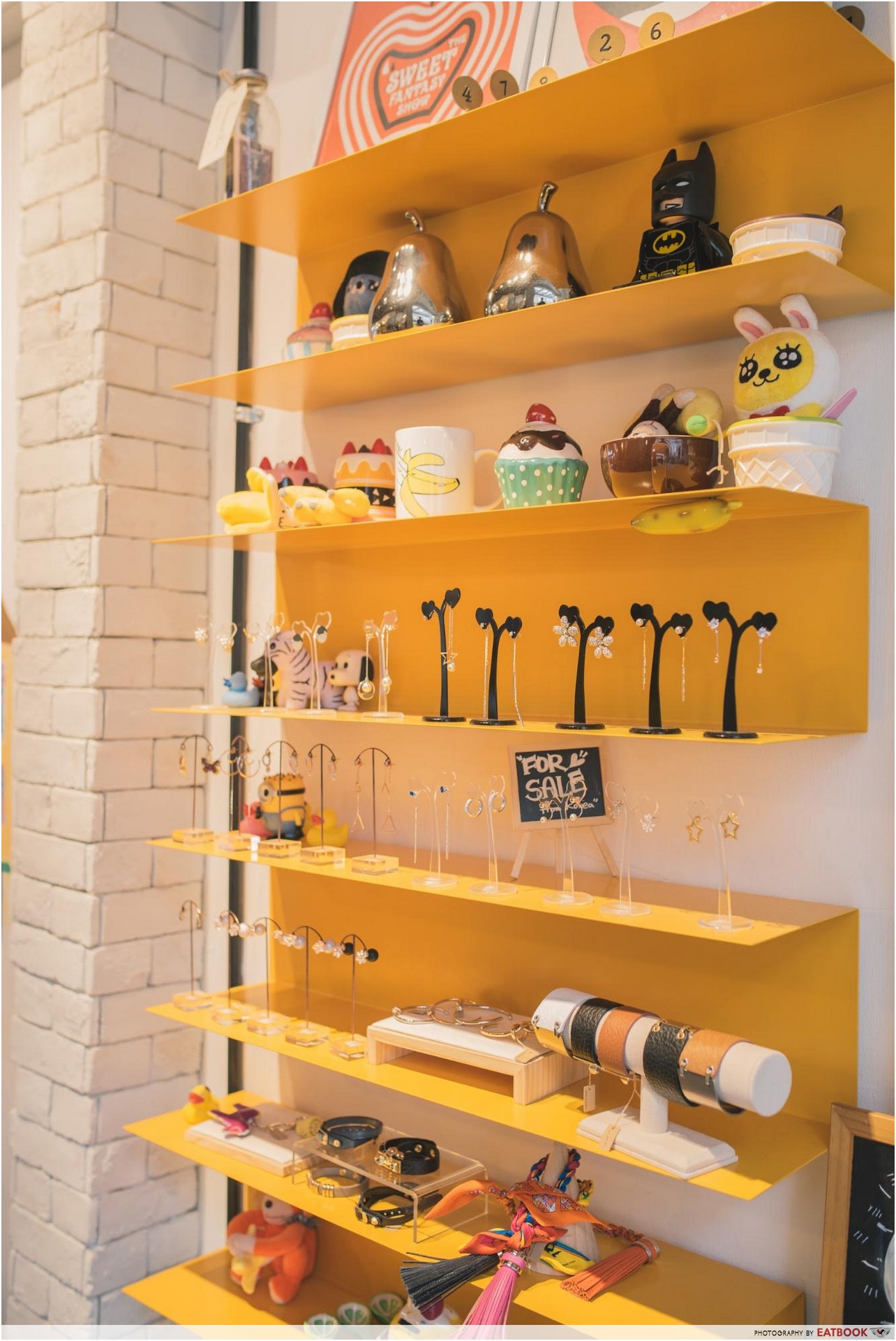 For the forever-last-minute peeps, Banana Tree is here to save you. There's a shelf with jewellery and adorable mugs for sale, so you can get a gift on the spot!
The verdict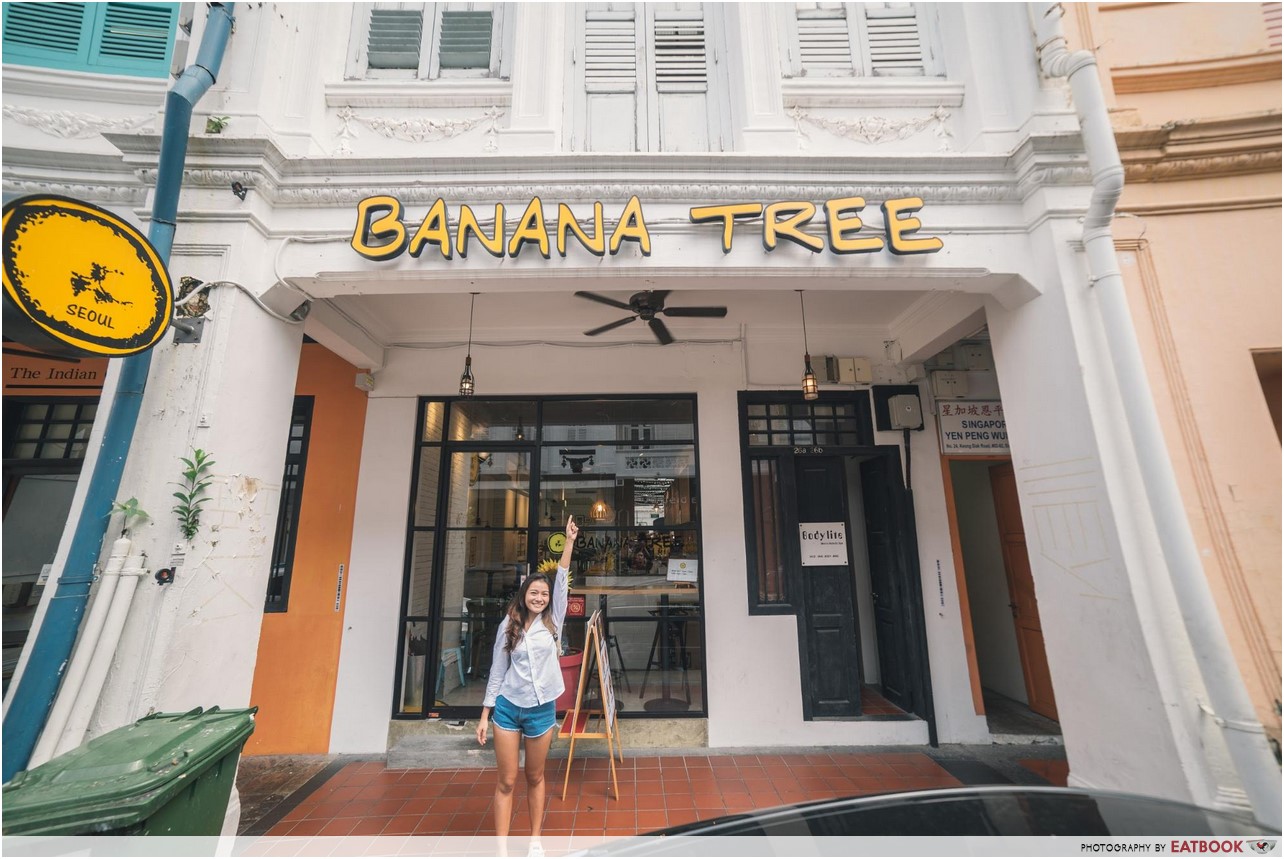 Banana Tree isn't a cafe I'd frequent, but it's definitely one I'd wanna tick off from my list of cafes to visit. It's a chill spot for you and your friends to hang out at, and a great place to up your Instagram game at as well. Not to forget, if you need a little help for Valentine's day, here's the recommendation I would offer. You're welcome and have fun with bae!   
This is an independent review by Eatbook.sg.
Summary
Pros
– Pretty desserts
– No GST and service charge
Cons
– Expensive
Recommended Dishes: Pot Bing Su ($12.50), Matcha Som Som Latte (Hot) ($6.50)
Operating Hours:
Monday – Saturday: 12pm to 10pm
Sunday: 12pm to 7pm
Tel:
6221 5020
Address: 26 Keong Saik Road, Singapore 089133