---
Beauty foods you won't dread eating
---
Spending tons on beauty products and going for long and painful procedures to make ourselves look better isn't a new concept to many of us, although there's no doubt I would readily swap them out for food that does the same job.
Here are 10 delicious foods you can easily obtain in Singapore that are said to make you more beautiful or healthy just by consuming them – no exercise or painstaking makeup routines required! Whether or not you believe in their health benefits, one thing is for sure – they taste really good!
---
1. Soy porridge
---
Signature Soya Porridge ($5+) by O'bean Organic Soya Store is not your traditional thick Cantonese-style congee. It contains century egg, braised peanuts, seaweed, you tiao, mock intestine, and is made with PureSoy, a product that is said to strengthen bones, aid in digestion, and help lower blood pressure.
Address: 32, 30 Tanjong Pagar Road, Singapore 088453
Opening hours: Mon-Fri 11am to 2:30pm, 4pm to 9:30pm, Sat 11am to 9:30pm
Tel: 6636 4656
Website
---
2. Roselle Jelly Yogurt
---
Roselle is a species of hibiscus and it is rich in antioxidants that supposedly reduce cholesterol, lowers blood pressure and relieve that dreaded urinary tract infection many women are familiar with. And don't worry, you don't have to eat the flower on its own, just get Roselle Jelly Yogurt ($5++) from SuFood.
Address: 252 North Bridge Road, #02-19, Raffles City, Singapore 179103
Opening hours: Daily 11:30am to 3pm, 5:30pm to 10pm
Tel: 6333 5338
Website
Menu
---
3. Bijin Nabe
---
Collagen is a protein that provides strength and structure to your skin, bones and muscles. It's said to prevent wrinkles from forming to keep you looking young as ever, as well as prevent joint problems that come with age. Bijin Nabe ($25++ per person, minimum two diners per table) from Tsukada Nojo boils chicken bones until they fully dissolve, resulting in the silky smooth collagen pudding you see above. When served, the pudding is melted back into a stock, and you can cook meat, seafood, and noodles in it. Savour your food slowly, because only one broth refill is free.
Address: 133 New Bridge Road, #02-37, Chinatown Point, Singapore 059414
Opening hours: Daily 11:30am to 10pm
Tel: 6444 8840
Website | Information on other outlets
---
4. Beauty Collagen Broth
---
Beauty in the Pot is a hot pot concept, in which the beauty portion once again comes through the use of collagen. Similar to Tsukada Nojo, two of the seven soup bases offered at Beauty in a Pot are infused with collagen. What makes this different, though, is that the collagen here comes from shark cartilage. Beauty Collagen Broth and Spicy Nourishing Broth cost $25++ served together and $20++ served separately. Refills of the broth are also free-flow, giving you an endless supply to these "beauty elixirs".
Address: 11 Tanjong Katong Road, #02-21/22, One KM, Singapore 436950
Opening hours: Mon-Thur 11am to 3:30pm, 5:30pm to 1am, Fri-Sat 11am to 3am, Sun 11am to 1am
Tel: 6702 2542
Website
---
5. Natto

---
Made from fermented soybeans, natto is said to lower the risk of blood clots and even certain types of cancer. For all you beauty queens, natto is also allegedly great for maintaining healthy skin. Its taste is an acquired one and, just like durian, isn't for everyone. If you want to give it a shot, head over to Nobiro, which sells natto for $7++.  
Address: 108 Faber Drive, Singapore 129418
Opening hours: Tue-Sun 11:45am to 2:30pm, 5:45pm to 10:30pm
Tel: 6873 0095
Website
---
6. Berry Ricotta Hotcake
---
They may be small, but berries contain powerful antioxidants that fend off skin-damaging free radicals. Ricotta, an Italian whey cheese, is also an important food in the quest to look good. Rich in protein and carbohydrates, ricotta helps to keep your muscles, skin and hair healthy. It also contains vitamin B12, which plays a key role in the formation of red blood cells. Get both in one dish with Berry Ricotta Hotcakes ($14.90++) from Curious Palette.
Address: 64 Prinsep Street, Singapore 188667
Opening hours: Sun-Mon, Wed-Thur 9am to 10pm, Fri-Sat 9am to 12am
Tel: 6238 1068
Website
---
7. Oysters

---
Aside from being rich in zinc and omega-3 fatty acids, oysters are also a strong source of protein. But be warned, too much of it can be dangerous due to an excess of zinc or iron. One place we would suggest getting your oyster fix from would be Tanuki Raw, where they have freshly shucked oysters going at $2++ during happy hour.
Address: 181 Orchard Road, #04-01, Orchard Central, Singapore 238896
Opening hours: Daily 11:30am to 10:30pm
Tel: 6636 5949
Website
---
8. Pumpkin with cucumber tzatziki

---
So, pumpkins are supposedly useful in getting that glam on. From restoring dry, damaged hair because of their potassium and vitamin A content, to softening and protecting the skin from sun damage with vitamins A, C and E, pumpkins can lend a helping hand. Even better, we found a delicious dish in the form of Pumpkin with cucumber tzatziki ($12++), plated with hazelnuts for that additional crunch, at Humpback.
Address: 18-20 Bukit Pasoh Road, Singapore 089834
Opening hours: Mon-Sat 5pm to 11:30pm, Sun 11am to 3pm
Tel: 9772 9896
Website
---
9. The Lokal Avocado Ricotta Toast
---
It's no surprise that an avocado dish made the list. This superfood is not only delicious and easy to incorporate into many dishes, but are loaded with nutrients and antioxidants. Ricotta, however, is what makes this dish stand out. As mentioned earlier, it helps to improve both physical appearances as well as health. The LoKal serves this two-in-one in the form of The LOKAL Ricotta ($20++), a vegetarian sandwich packed with avocado, ricotta, pomelo and almonds on sourdough.
Address: 136 Neil Road, Singapore 088865
Opening hours: Mon 8am to 5pm, Tue-Fri 8am to 10pm, Sat 9am to 10pm, Sun 9am to 4pm
Tel: 6423 9918
Website
---
10. Eggs Tomato Relish
---
A low-profile superfood is tomato. Not only is it juicy and flavourful, but it's also high in lycopene, an antioxidant that fights cellular damage and prevents reddening of the skin. Tomatoes apparently also make you look more youthful! In addition to making pasta sauces or throwing cherry tomatoes in your salad, you can also check out the Eggs Tomato Relish ($15) from Habitat Coffee.
Address:  223 Upper Thomson Road, Singapore 574355
Opening hours: Tue-Sun 10am to 10pm
Tel: 6456 2567
Website
---
Go be beautiful
---
While none of these promise results overnight and probably would work best with a balanced diet and healthy lifestyle, it is good to know that eating delicious food could bring about health and beauty benefits. If you know of any other food that supposedly make you more beautiful, let us know down below!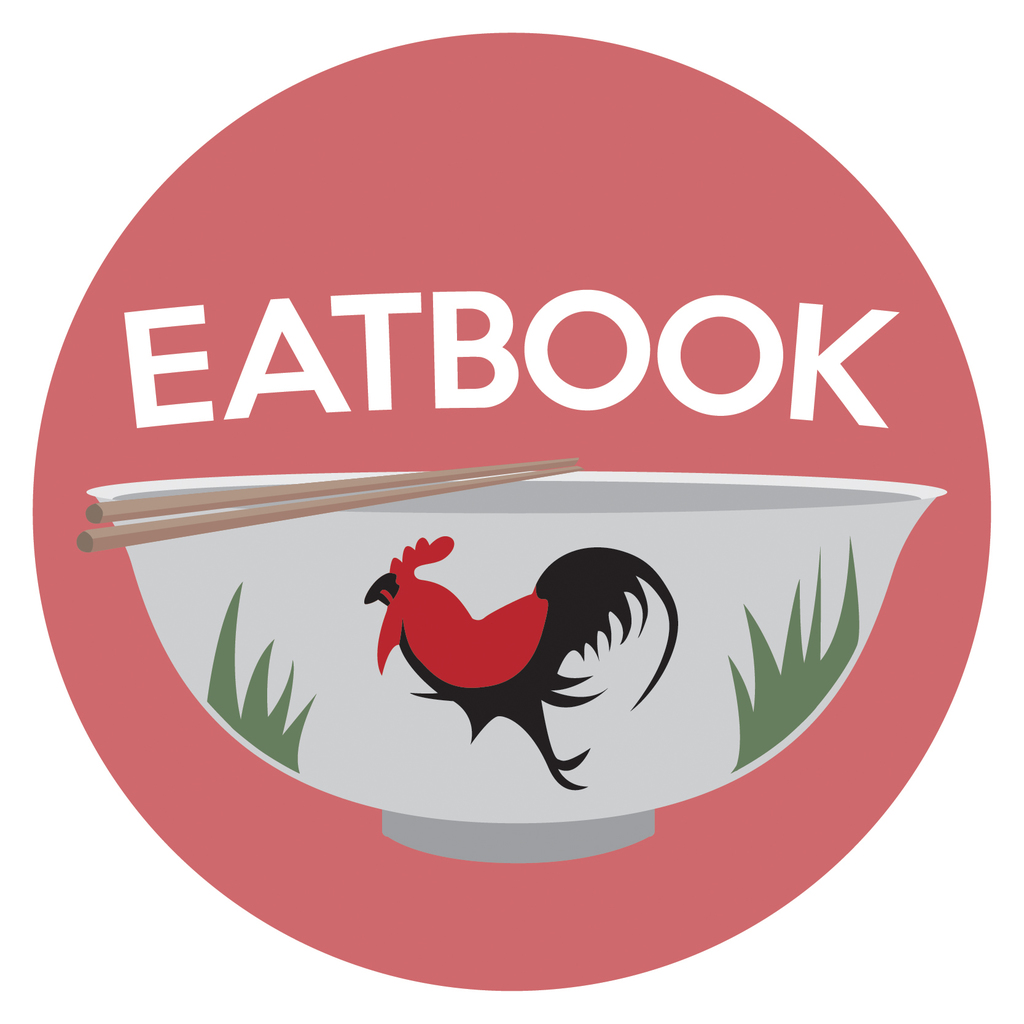 Drop us your email so you won't miss the latest news.