Mooncake festival with BHG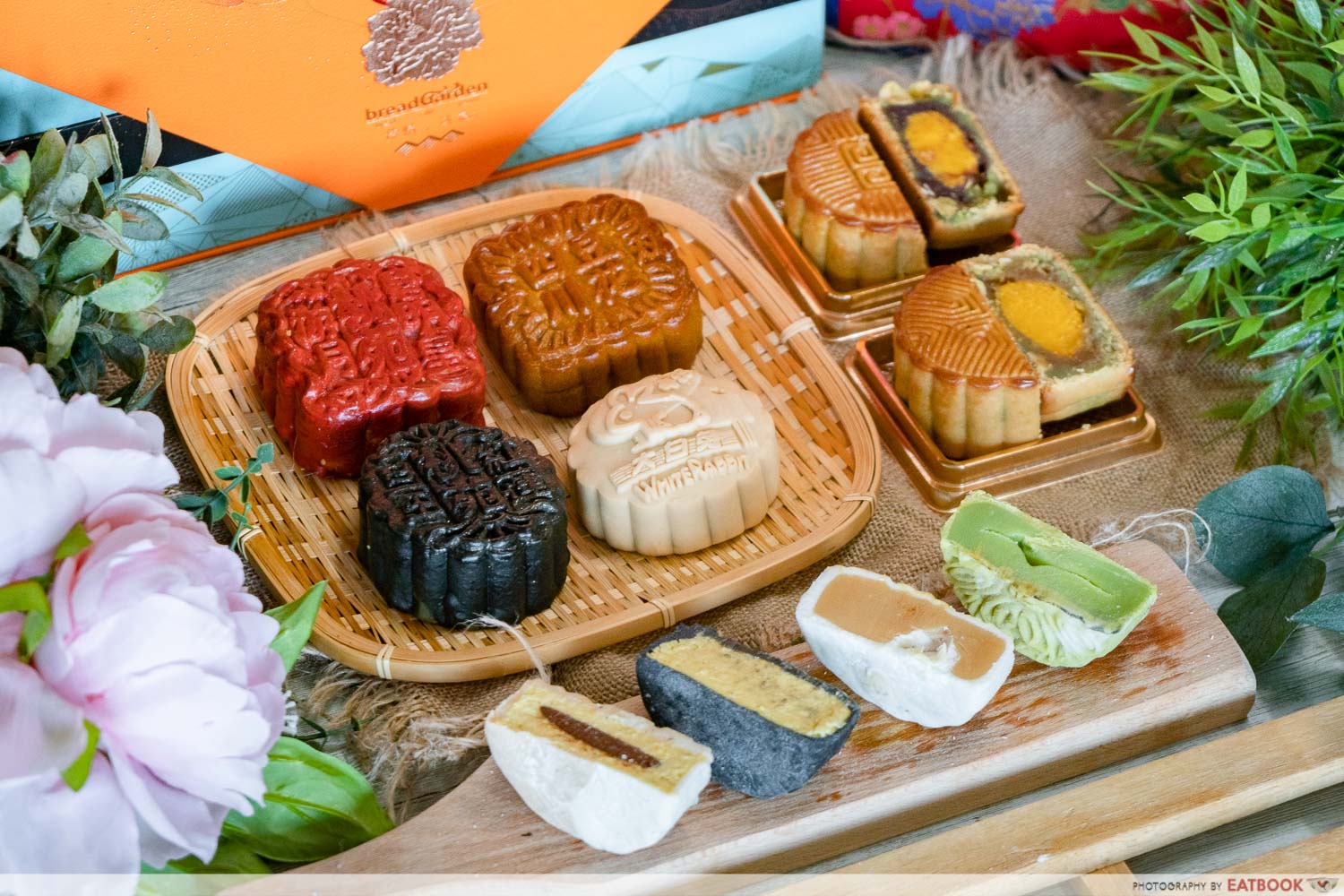 The current easing of Phase 2 (HA) measures came just in time for the Mid-Autumn Festival 2021, which coincidentally is an event where family and friends come together in reunion. From now till 31 August 2021, BHG will be having a slew of early bird promotions and an online-exclusive $10 promo code discount with a minimum of $100 spent, while stocks last. 
Just like the mooncake bazaars held in malls back in the pre-COVID days, there will be an extensive range of mooncakes featured in this semi-virtual sale. We have categorised them into three groups to make online mooncake-shopping a little easier for you. They are traditional baked, durian and snowskin, as well as unique flavours.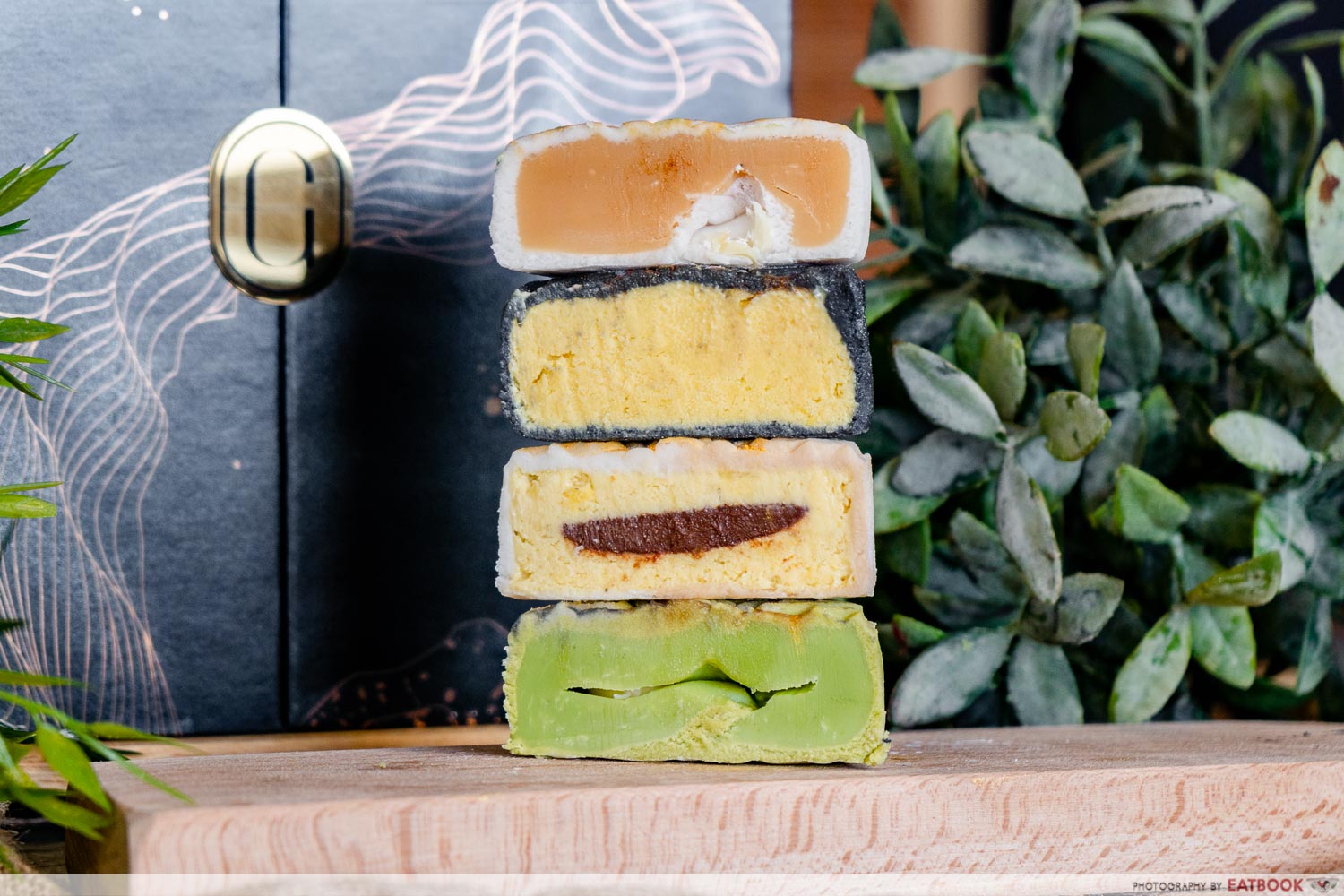 Starting off with the more contemporary flavours that might appeal to those who want something new this year, there are the boozy D'vine – Mini Snowskin Mooncakes ($56 for eight pieces, U.P. $70) from The Connoisseur Concerto. These fun-sized snowskin mooncakes are 'softies' on the outside but strong with alcohol inside.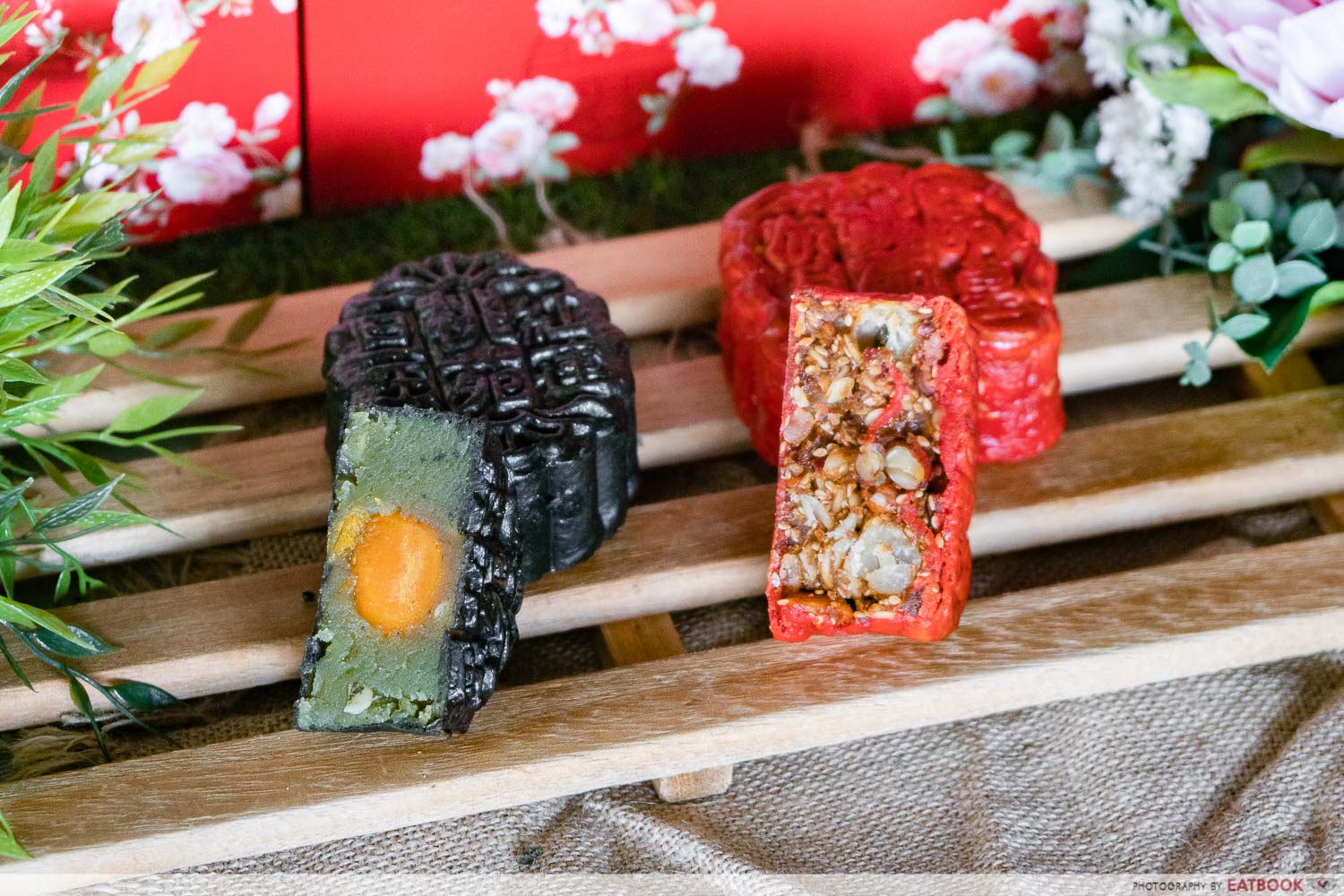 Another option in the unique category is Peach Garden's Premium Mala Paste with Assorted Nuts ($57.36 for four pieces, U.P. $71.69). This is one for the adventurous eaters, as this savoury mooncake is further blitzed up with a deep red beetroot baked skin that's totally a conversation starter.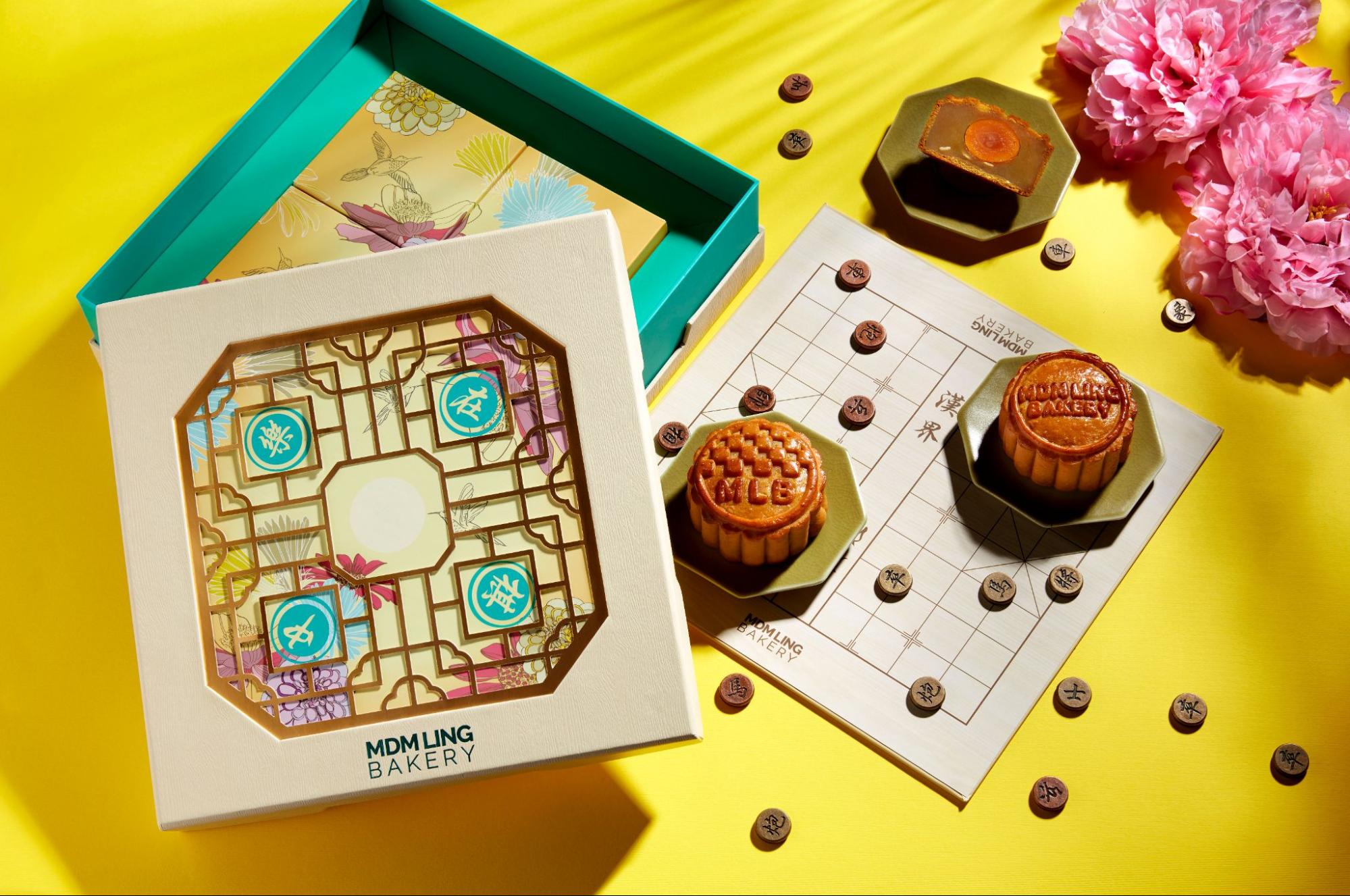 Image credit: Mdm Ling Bakery
To add some entertainment to the gathering this year, Mdm Ling's Traditional Pure White Lotus Mooncake with Melon Seeds in International Chess Set ($49.60, U.P. $62) comes as an edible game of classic chess! Winning Singapore's Packaging Star Award under the Sale & Display product category, this chess set will allow you to enjoy the mooncakes as you take your opponent's chess pieces. 
If you love your mooncakes with a kick of fun, order from The Connoisseur Concerto, Peach Garden, and Mdm Ling by 31 August to enjoy 20% off the bill.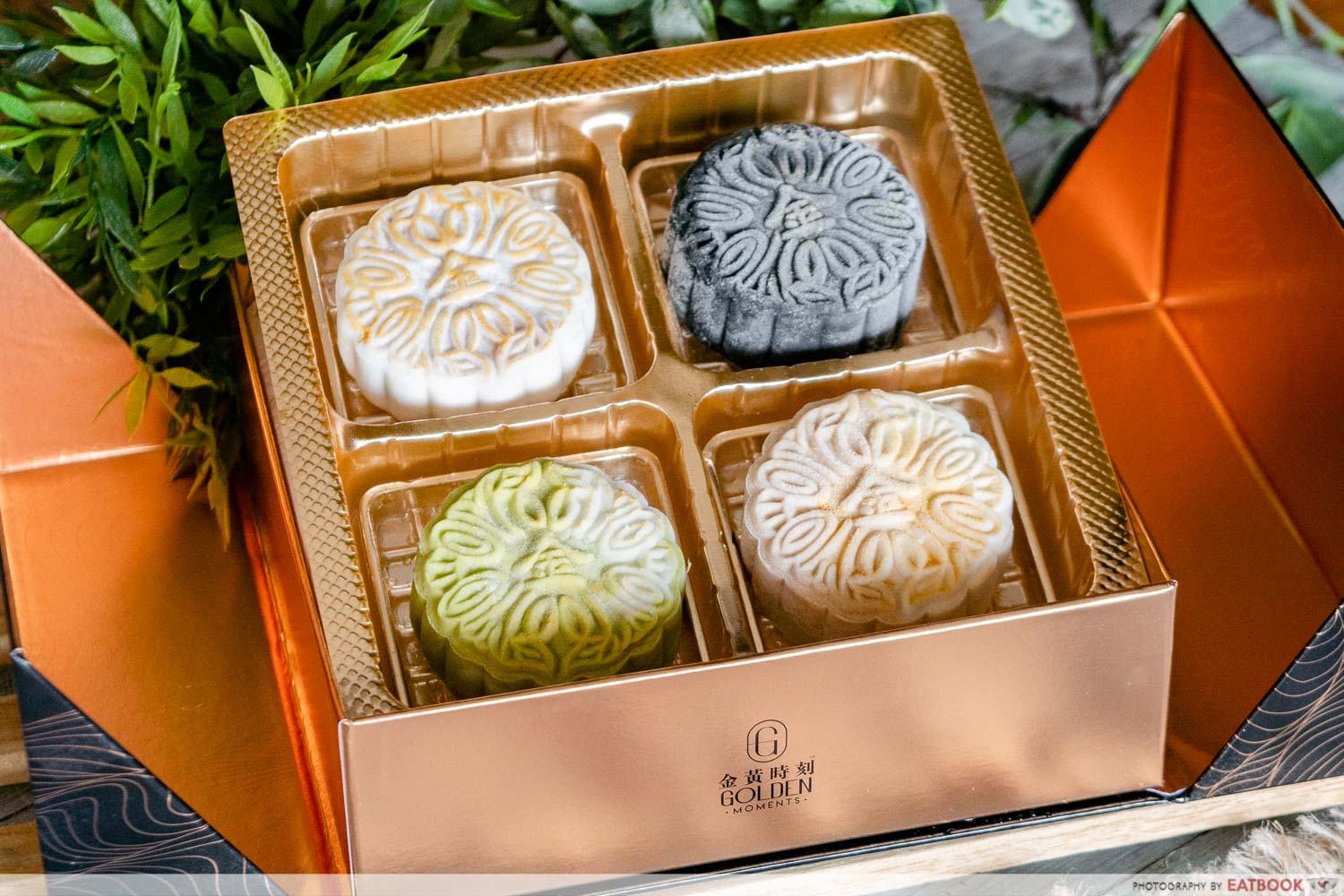 For durian and snowskin mooncakes (a.k.a. my personal favourite), look out for Golden Moment's Assorted Mao Shan Wang Snow Skin Mooncake at $78.80 (U.P. $118.80) a box. Decked out in pitch black and luscious gold, this box of four contains a pair of Signature Mao Shan Wang and a pair of Docello Hazelnut Mao Shan Wang bamboo charcoal snowskin mooncakes. The latter features an innovative addition of bittersweet hazelnut chocolate, which paired surprisingly well with the rich Mao Shan Wang durian filling.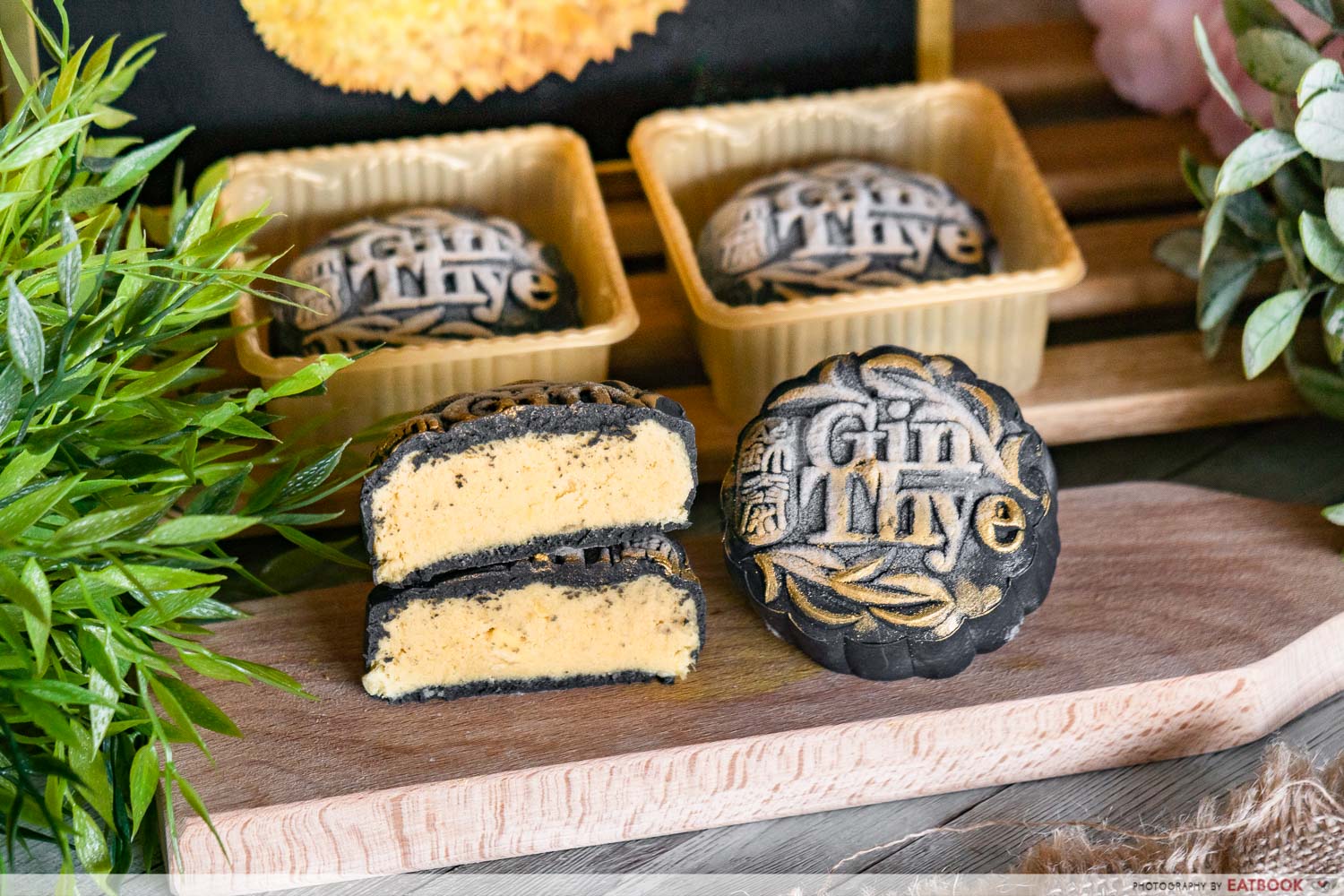 Those looking for classic, no-frills durian mooncakes can also check out Aroma Truffle's Heritage Bundle – Black Truffle Musang King Durian Snow Skin Mooncake that's priced at $68 for a box of four for early birds (U.P. $98), or Gin Thye's Snowskin Bamboo Charcoal Mao Shan Wang Mooncake at $99 for a box of two for early birds (U.P. $128).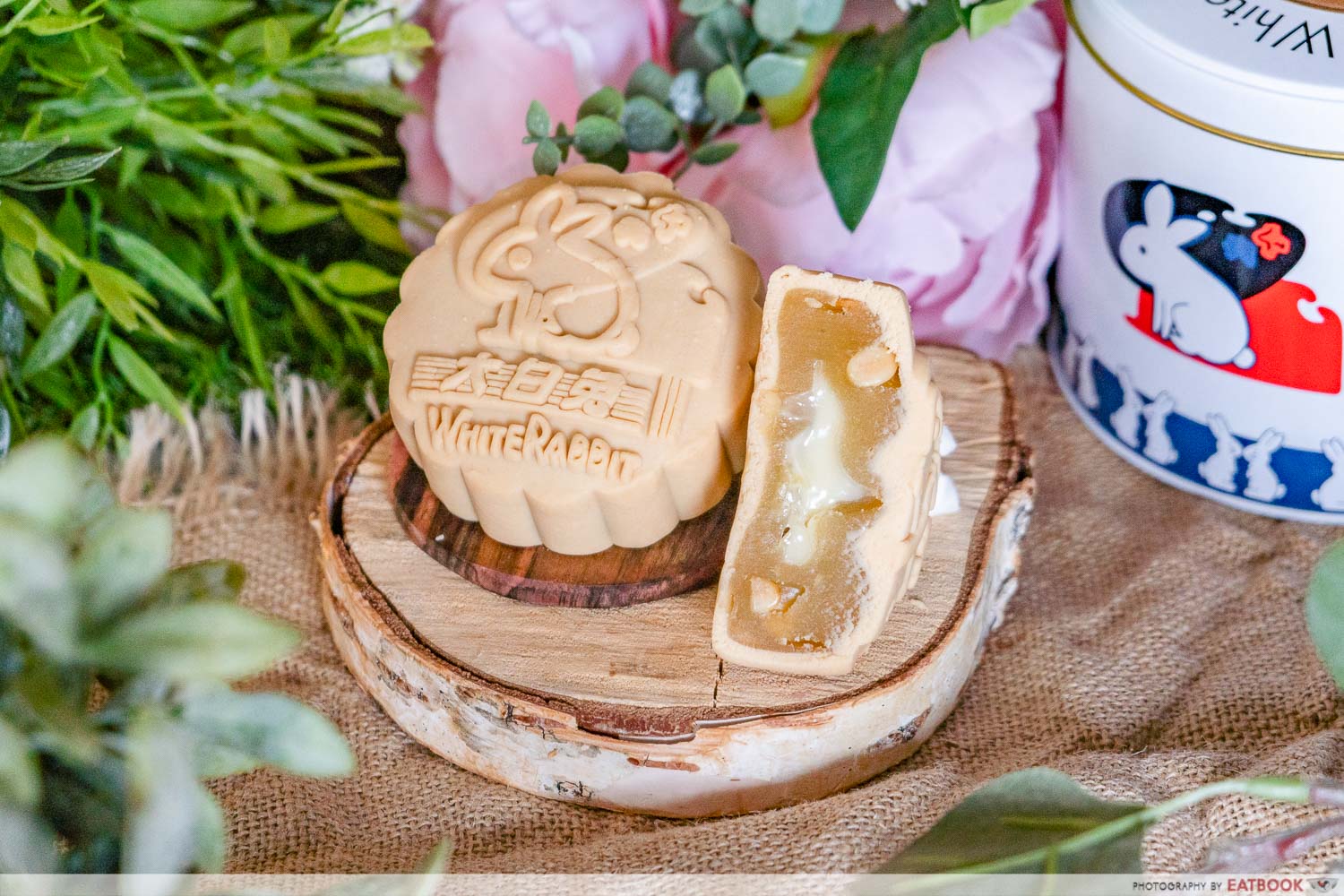 Fans of White Rabbit candies can also take a walk down memory lane with Gin Thye's White Rabbit Snowskin Mooncake ($20.80, U.P. $28.80). Take a bite off the mooncake and find a sticky centre that's sweet and milky just like the childhood candy.
If impressing the in-laws or parents are on the top of your priority list, traditional baked mooncakes are the way to go. You won't go wrong with a time-honoured White Lotus Double Yolks Baked Mooncake ($72 for four pieces) from Si Chuan Dou Hua, that comes with 25% off for purchases made before 22 August, or the Zento Mooncake Gift Set ($82) from My Mum's Cookies with 30% off when purchased by 31 August.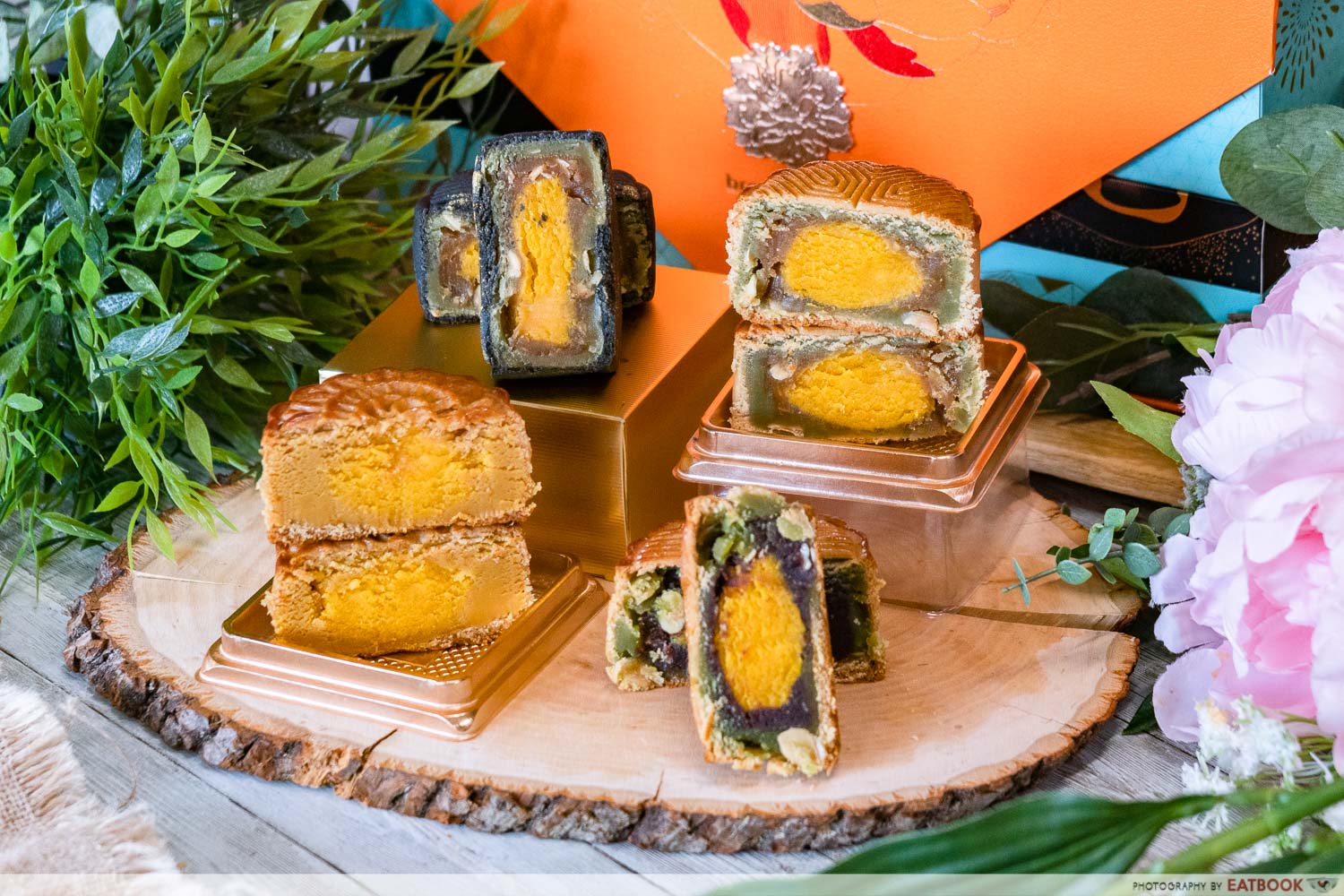 To get the most bang for the buck, Bread Garden has an early bird promo where you can receive four yolk pastries worth $26 with a minimum spend of $120 for purchases before 31 August. Their Diamond Grandeur Set – Baked Skin Mooncakes ($72) comes in peony-embossed boxes with handcrafted mooncakes with lotus seed pastes that are lower in sugar, or green tea and red bean filling for something a little different. 
There are also wine bottles and glassware sets available—great for those who want to level up on their gifting this year. Psst, you can get up to 10% off retail prices during this BHG mooncake sale! 
Here's a brief wine-pairing guide for the different kinds of mooncakes: get Beast Pinot Noir – Red ($41) for traditional baked mooncakes, Verdi Sparkletini Sparkling Champagne ($29) for durian mooncakes, Abbazia Moscato Rose Dolce Piemonte – Rose ($27) for sweet and unique mooncakes, and Dream Big! Lodi Chardonnay – White ($42) for savoury mooncakes.
If you're missing the yearly physical mooncake kiosk experience, brands such as Peach Garden, Gin Thye, Bread Garden, and Golden Moments will still be having booths set up at BHG Bugis outlet. 
Photos taken by Keith Kok.
This post is brought to you by BHG Singapore.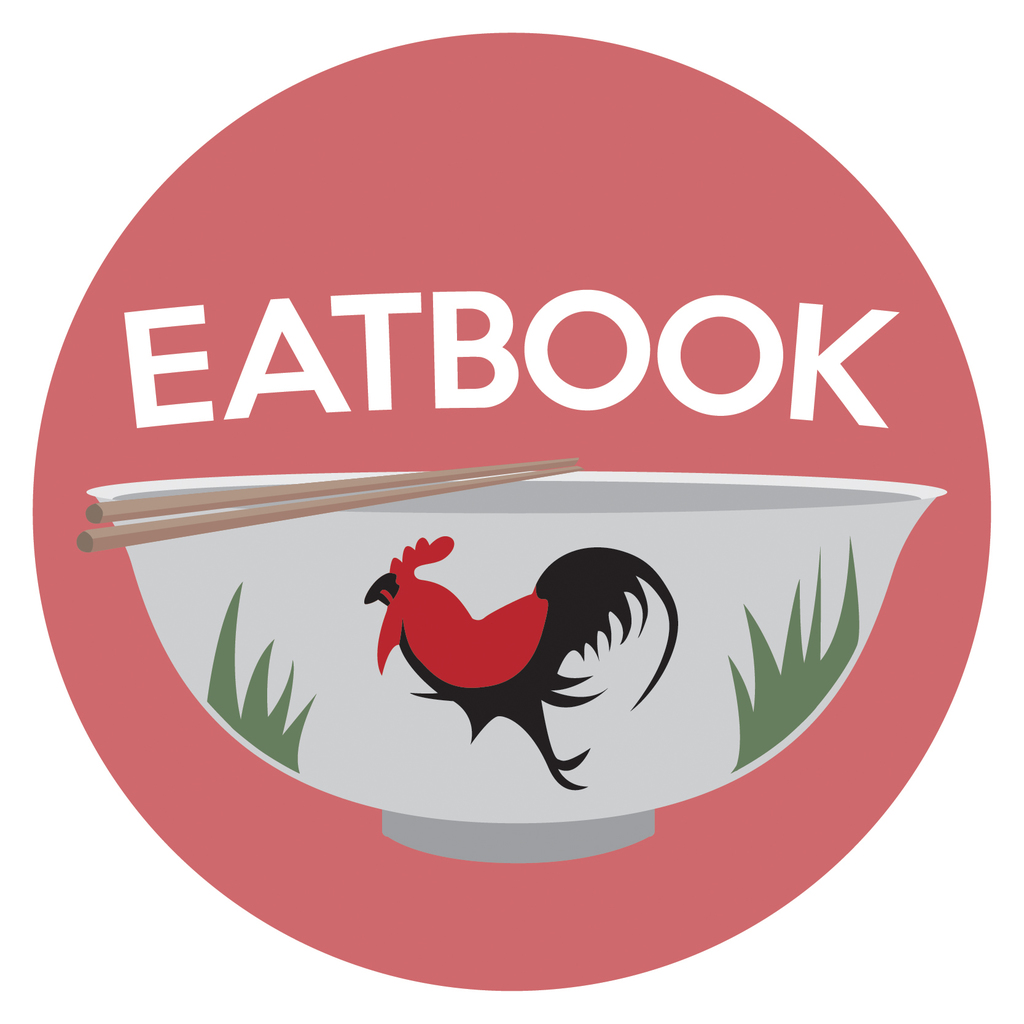 Drop us your email so you won't miss the latest news.