Boardwalk AdVENDture is an
adventure
with vending machines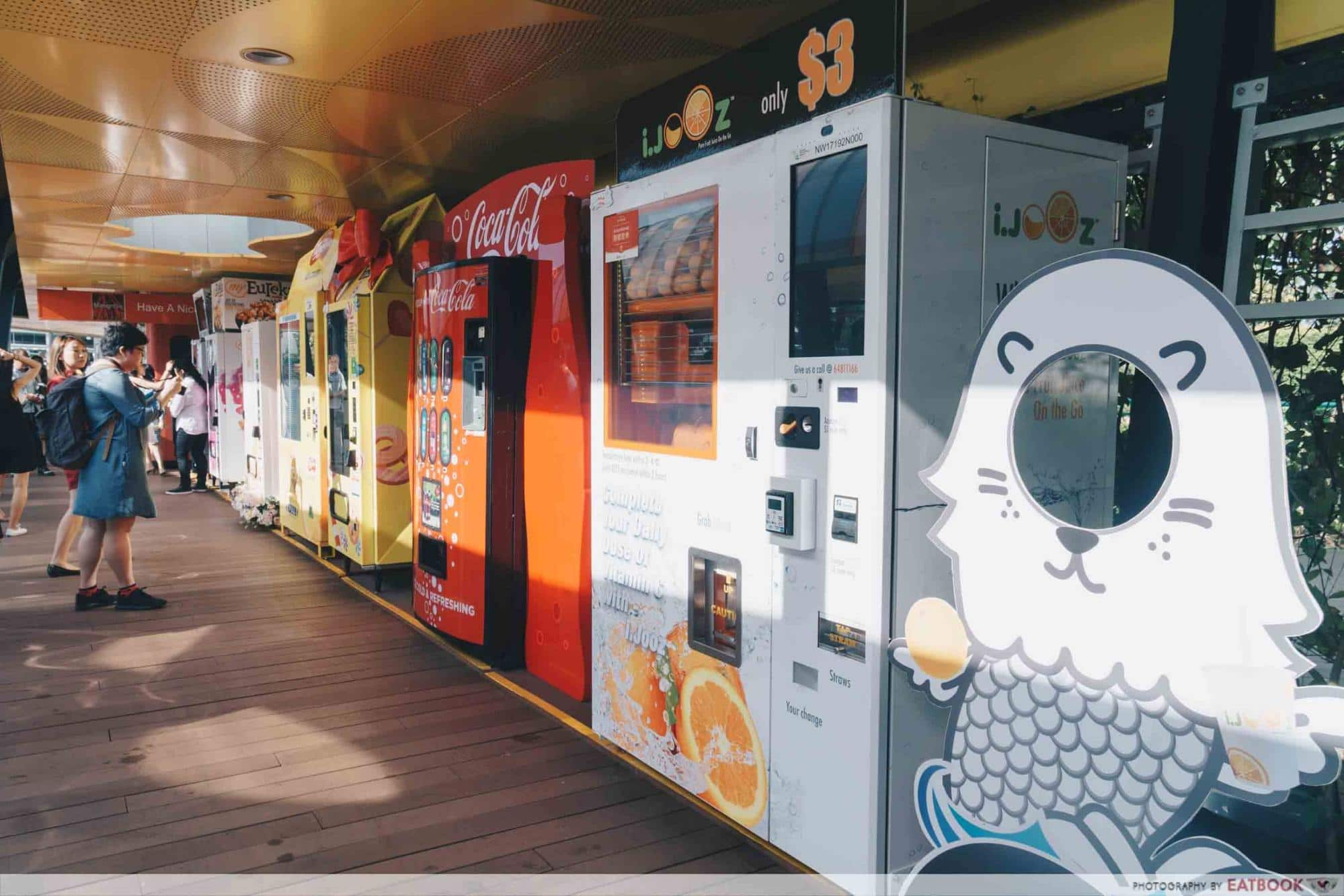 What's up with this vending machine craze? I remember reading about a certain VendFest back in 2017, and even a vending machine that dispenses chilli crab.
Joining the list of portable nosh is Boardwalk AdVENDture in Sentosa. Launched on 12 March, the initiative comprises 35 cashless vending machines, split across four sections on the scenic Sentosa Boardwalk.
Our sun-loving beachgoers will be pleased to know that there is a huge selection of different vending machines to cater to your interests.
For instance, Gift Street has a row of vending machines that dispense localised souvenirs, making for a great last-minute present. Those adverse to the exorbitantly priced restaurants will also be pleased to know that there are automated kiosks selling affordable food at Foodie Zone too.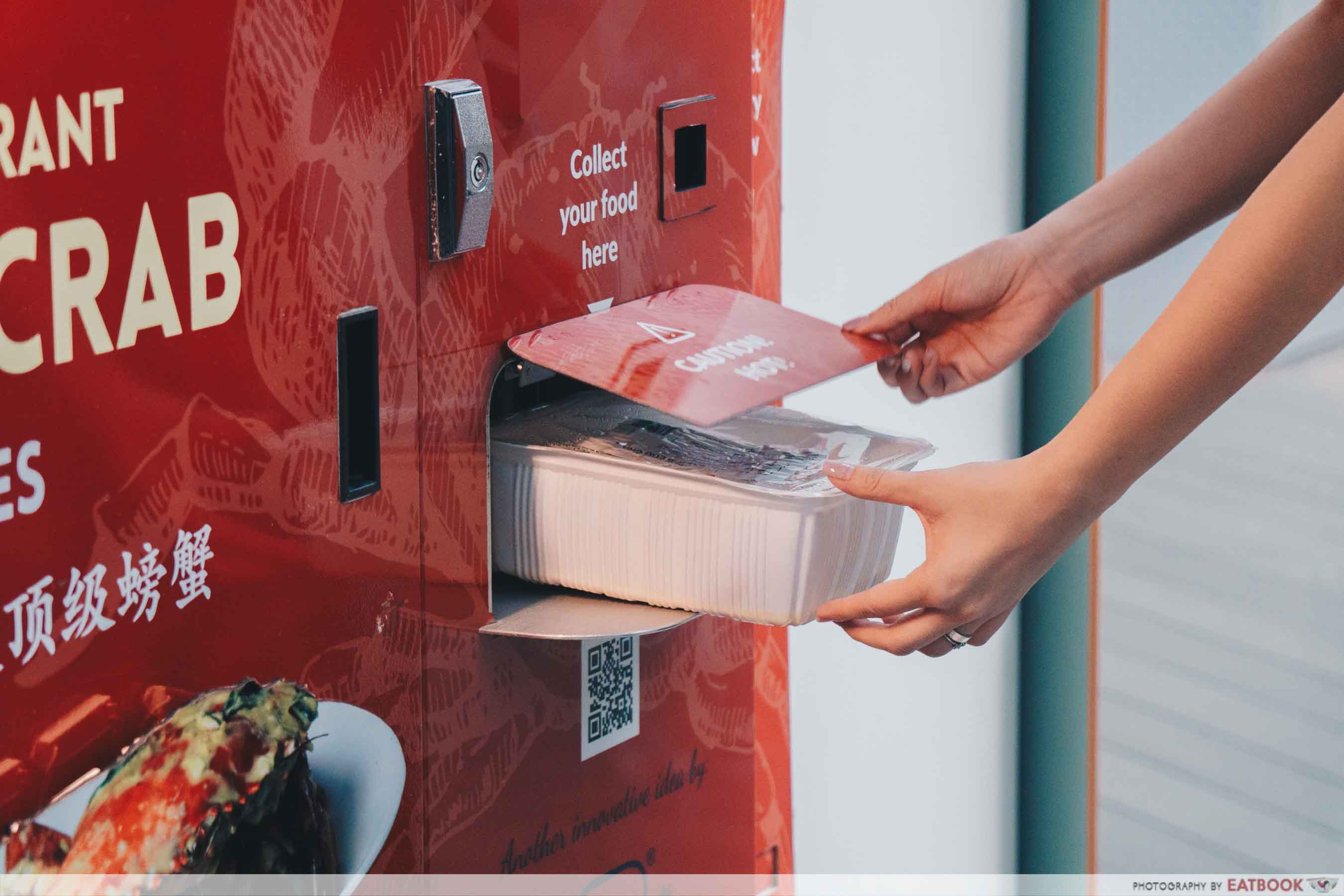 One example would be the crab vending machine by House of Seafood. Seeing a hunky chunk of steel churn out ready-to-eat crabs in a matter of minutes is like a harbinger of the mechanised future.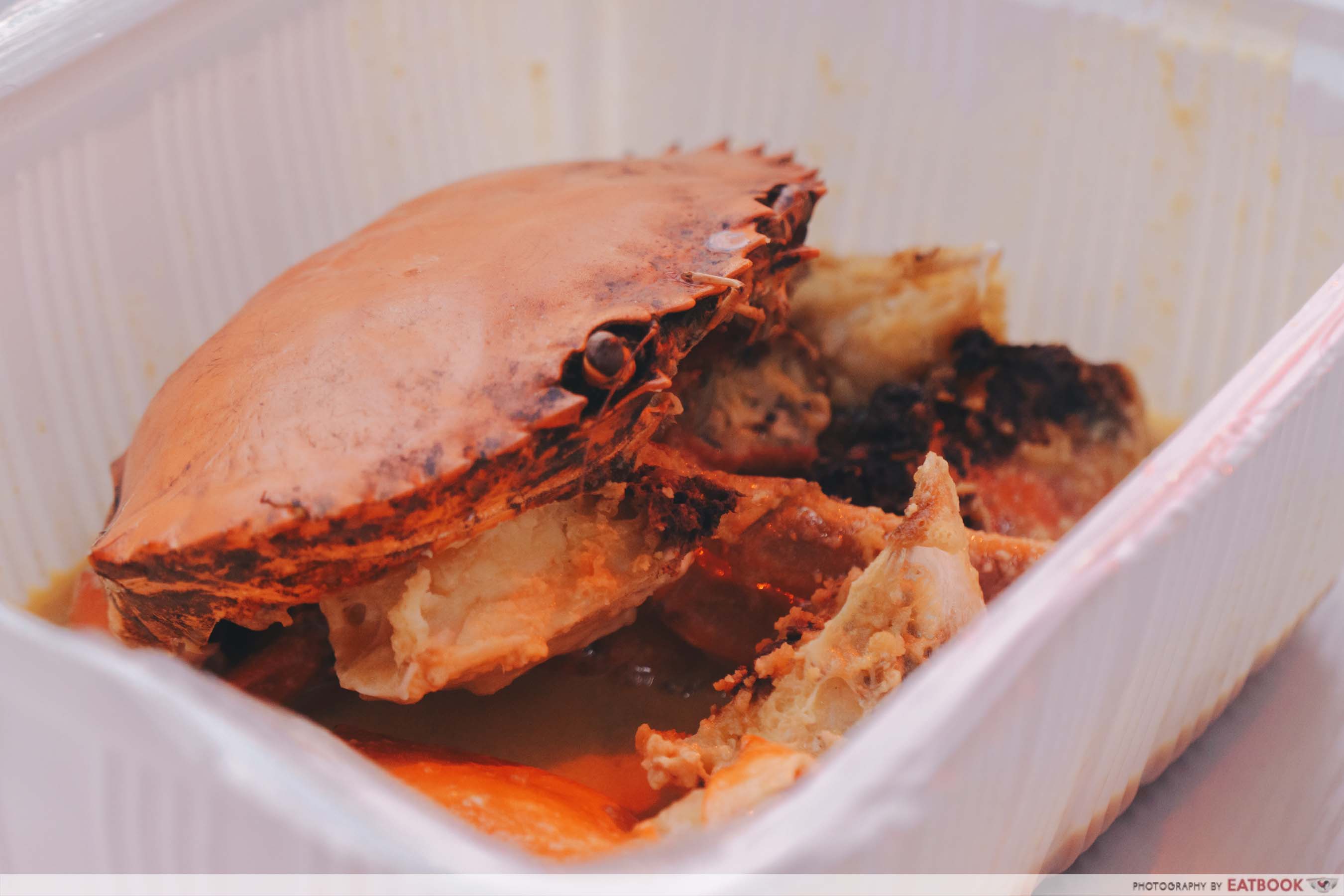 Priced at $59.90, you can choose from salted egg yolk, black pepper and chilli crabs. In five minutes, a little box of crab will pop out from the machine.
I was initially concerned about having to get my hands dirty to crack open the shells. Thankfully, they came partially de-shelled. All I had to do was to use a fork to pick the crab flesh out.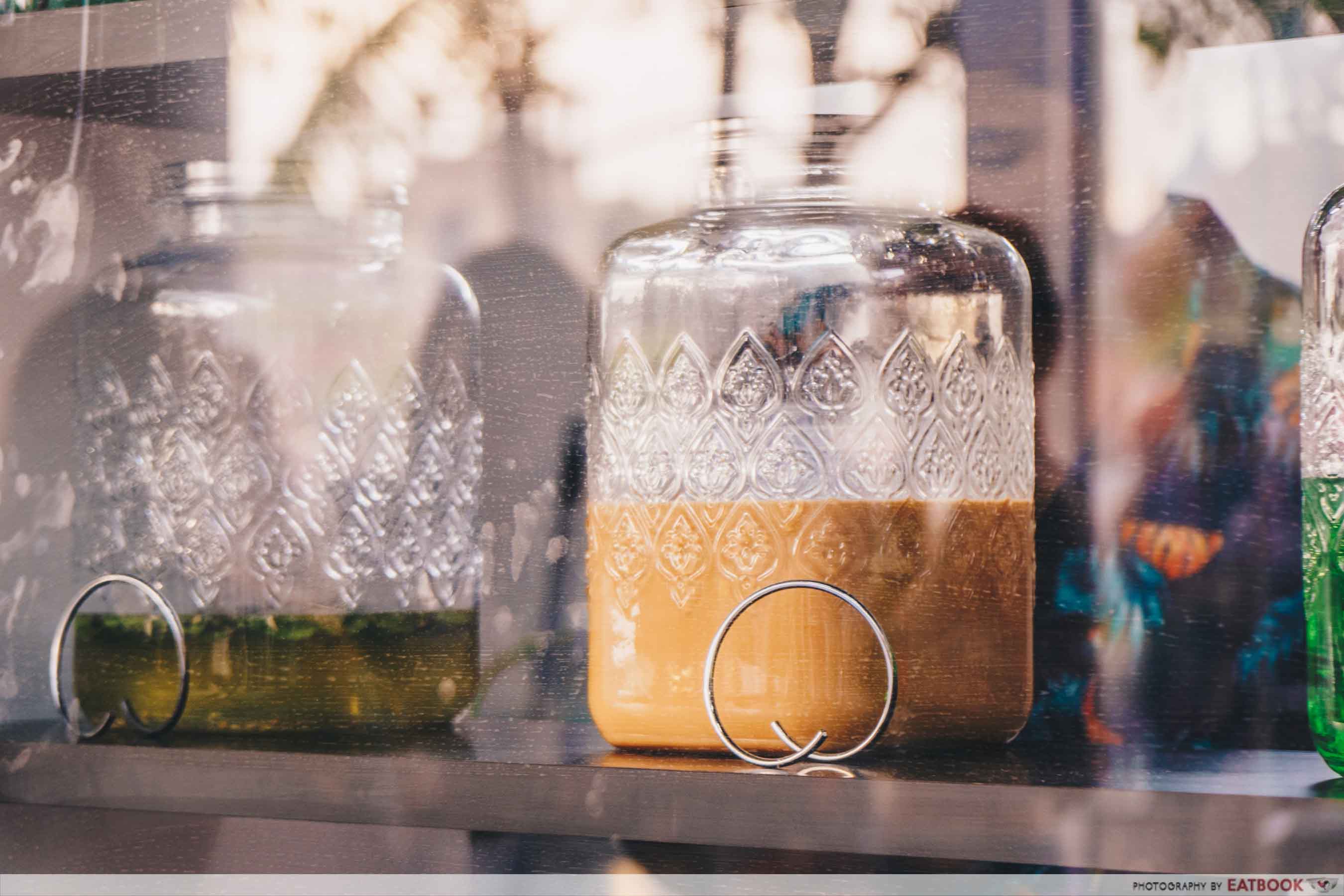 Another interesting feature of the boardwalk was the semi-automated Bar Stop!. Ingenious cocktail curations like alcoholic chai tea ($12-$14) and a Singapore rendition of mojito ($12-$14) were available.
The chai tea had a fragrant aroma of chai spice, which masked the taste of any alcohol. However, it may have been too watered-down for my preference. I would suggest the mojito instead, which had an icy, refreshing feel – something much needed for Singapore's sweltering heat.
For those old souls who love traditional snacks, 99Nonya offers old-school snacks to take to your beach picnic. My favourite was the ice gem biscuits ($3). They tasted like the uber sugary ones I would get from mama shops as a kid.
Being available at a vending machine means that you can conveniently get a quick snack before you strut off to your hangout in Sentosa.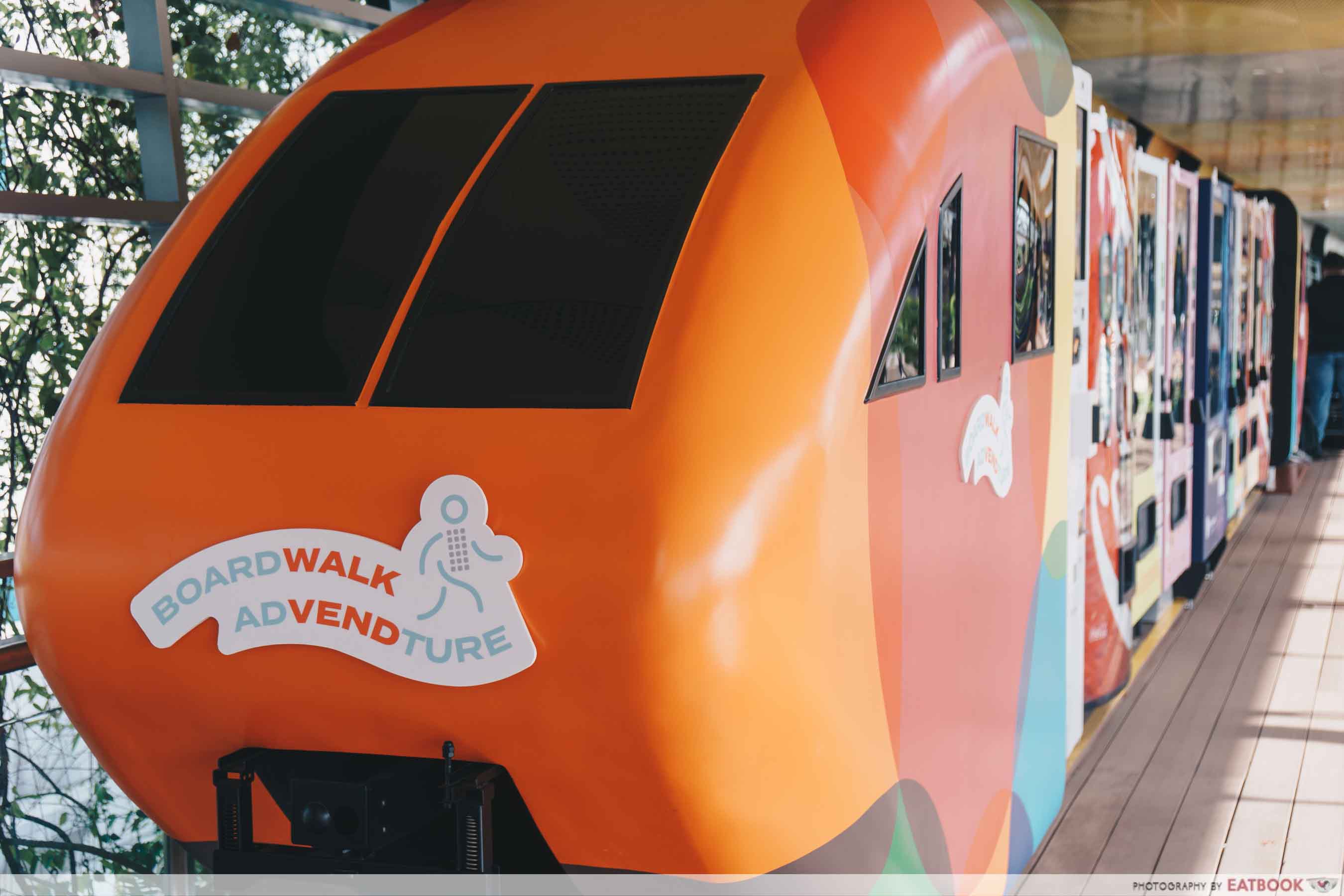 I love how there are now vending machines in Sentosa Boardwalk, making it super convenient to pick up some last minute paraphernalia when I visit Sentosa for a beach party!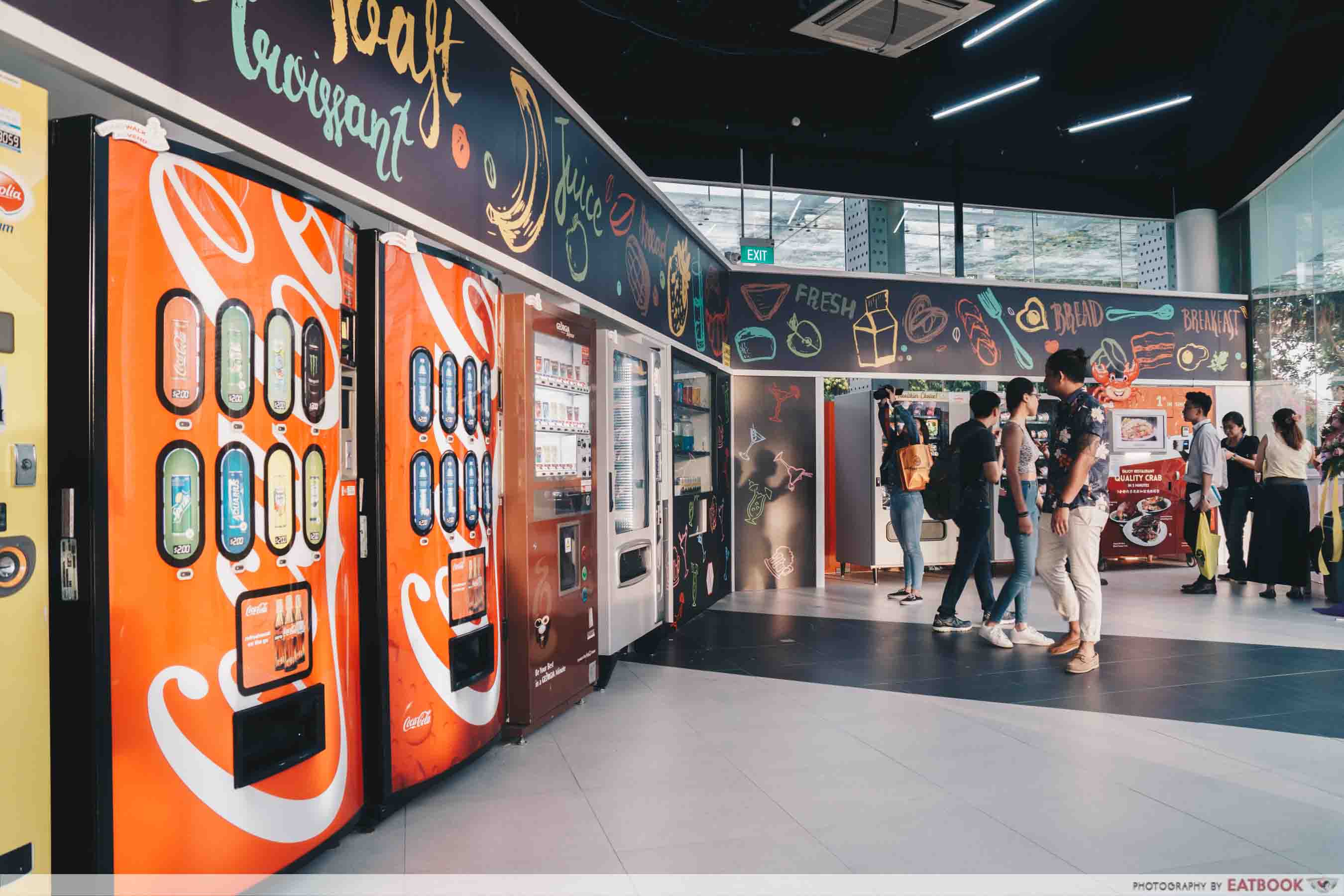 Given their relative affordability, I no longer have to succumb myself to $20 meals when I can get one for less than half the price here.
Photos taken by Rae Fung and Marcus Tan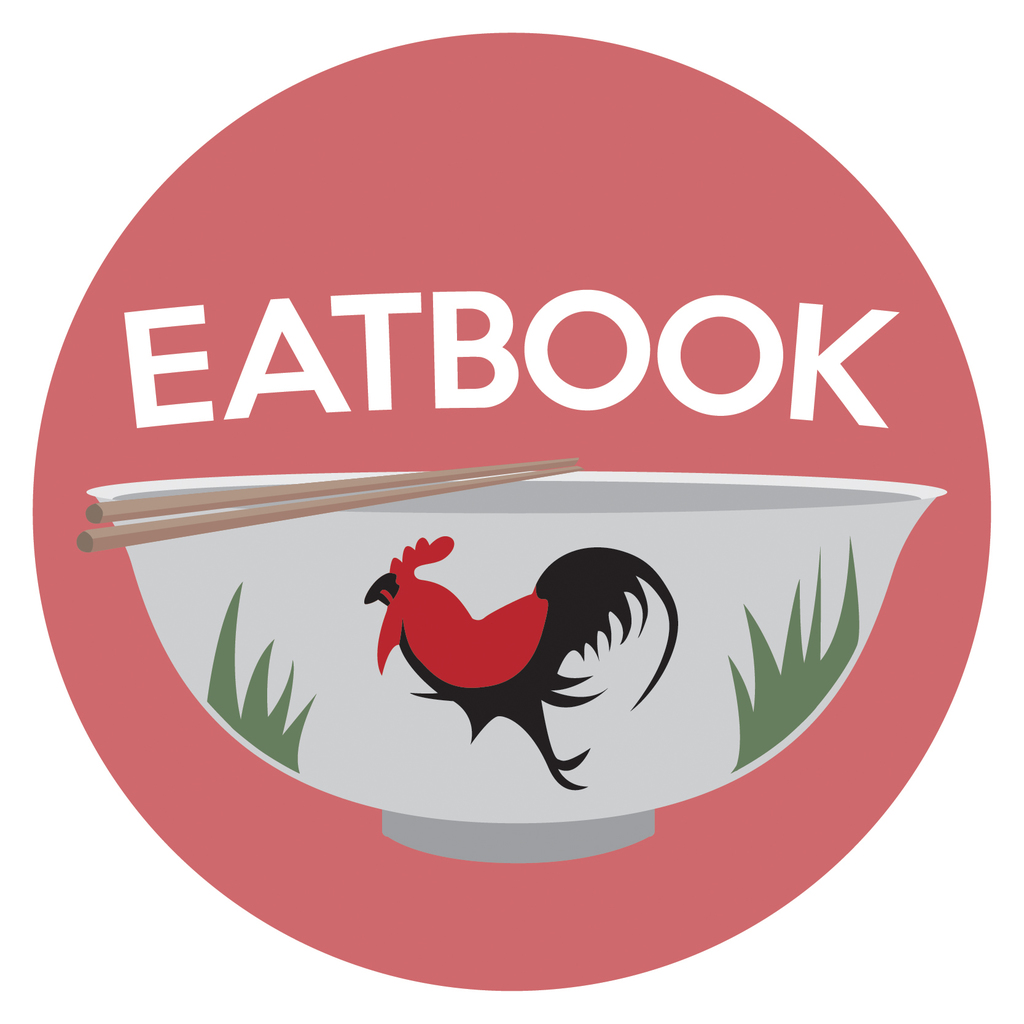 Drop us your email so you won't miss the latest news.