---
1.Suprette
---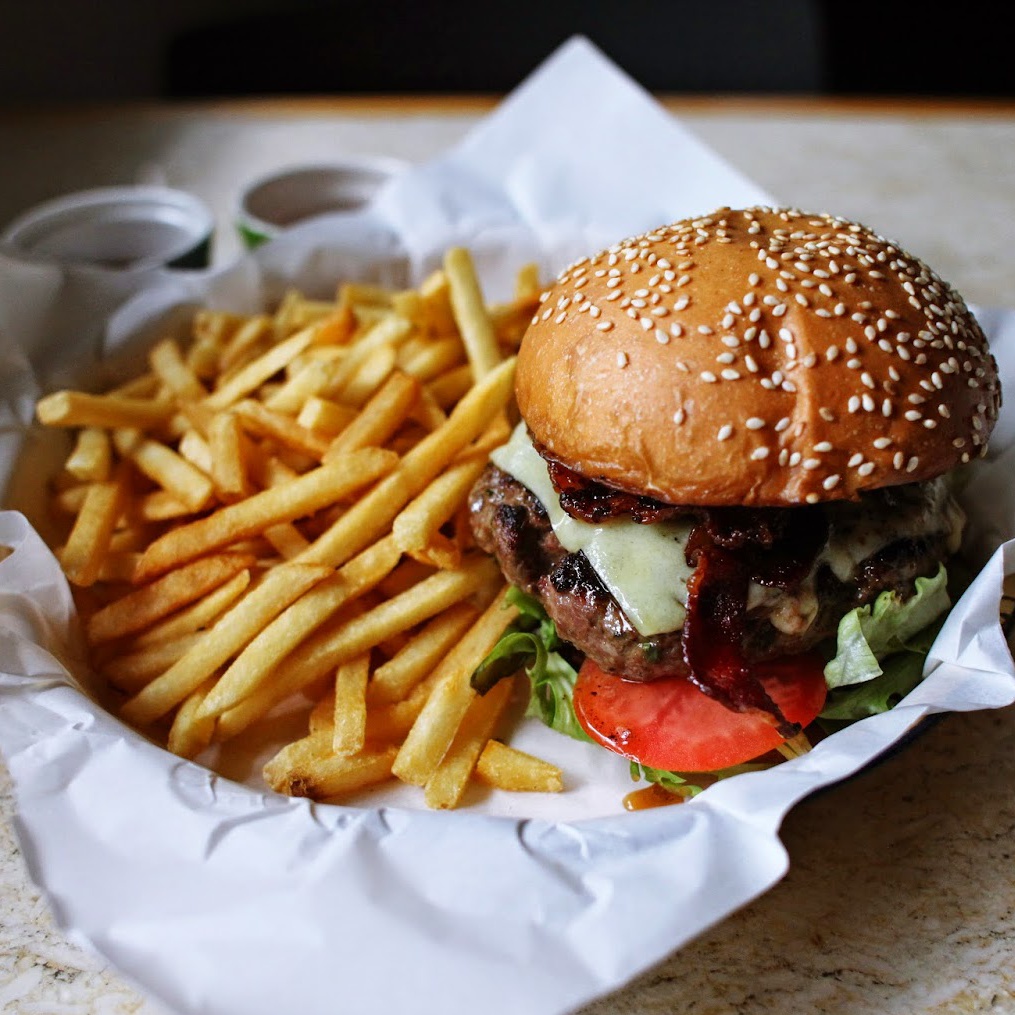 Source
Known for serving juicy burgers and free flow fries ($20), Suprette also dishes up a decent spinach salad with a poached egg ($12). If you have a sweet tooth like I do, go for the spiced french toast! For $14, you'll get three fluffy slices of warm, eggy brioche drenched in maple syrup, and topped off with berry compote.
Address: 383 Jalan Besar Singapore 209001
Opening Hours: Breakfast and Lunch:Mon – Fri 7:30am – 3:00pm / Sat – Sun 7:30am – 4:00pm Dinner and Drinks: Sun – Thu 6:00pm – 10:30pm (Closed on Tuesday Evening) / Fri – Sat 6:00pm till Midnight
Reservations: 6298 8962
---
2.Two Bakers
---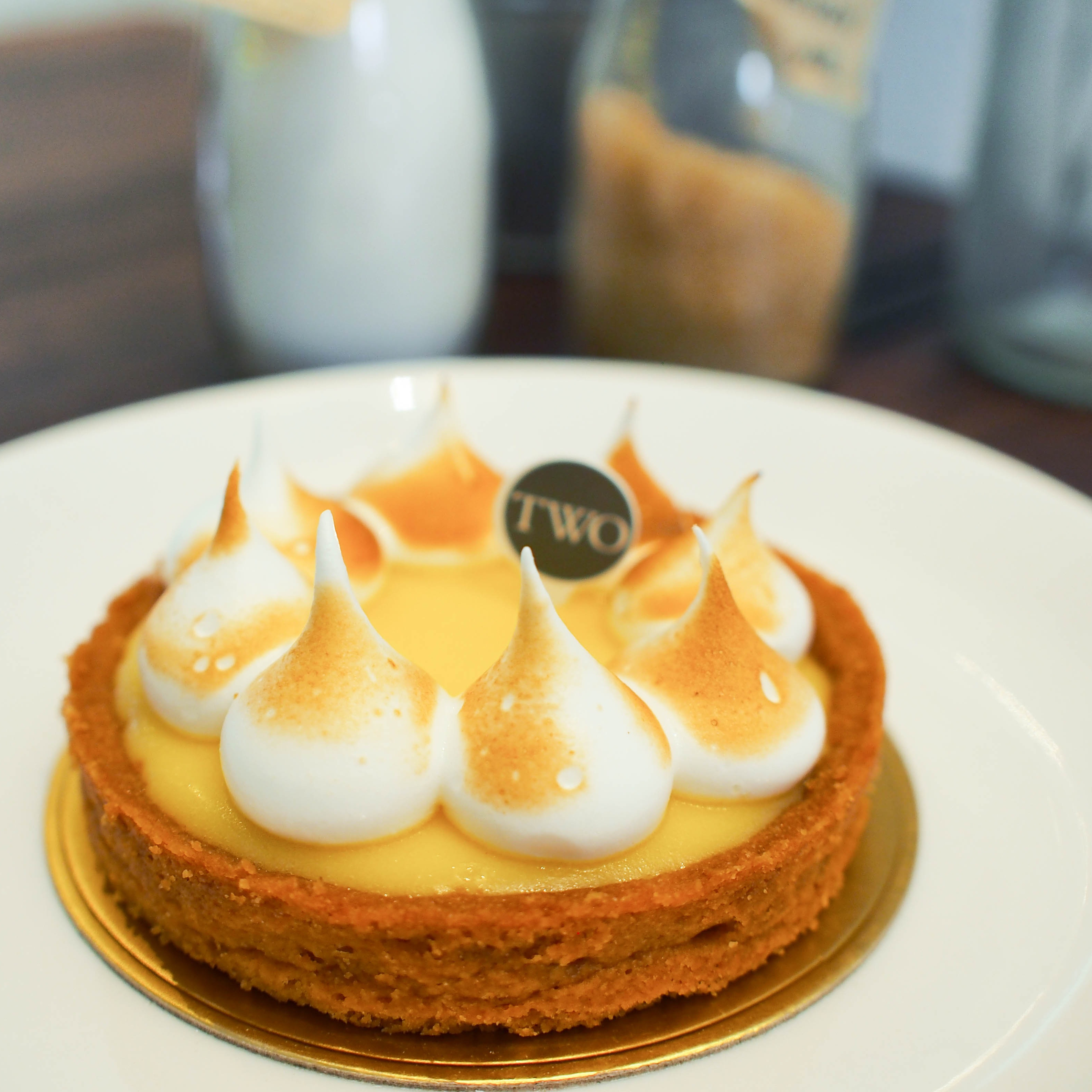 Just off the bustling Tyrwhitt Road, Two Bakers is an inviting space offering homemade bakes and brunch. Try the innovative Tau Yew Bak bagel ($13.80) that features moist and tender five spiced pulled pork on a crusty, chewy bagel. Their Le Chocolat Noir ($9.80) is a bestseller, but my personal favourite would be their passionfruit meringue tart ($7.80). The passionfruit notes are intense, and the crust is a buttery, crumbly goodness.
Address: 88 Horne Rd, Singapore 209083
Opening Hours: Monday 11am – 9pm / Tuesday – Thursday 11am – 9pm / Friday – Saturday 11am – 11pm / Sunday 9am – 7pm
Reservations: 6293 0329
---
3.Rouse
---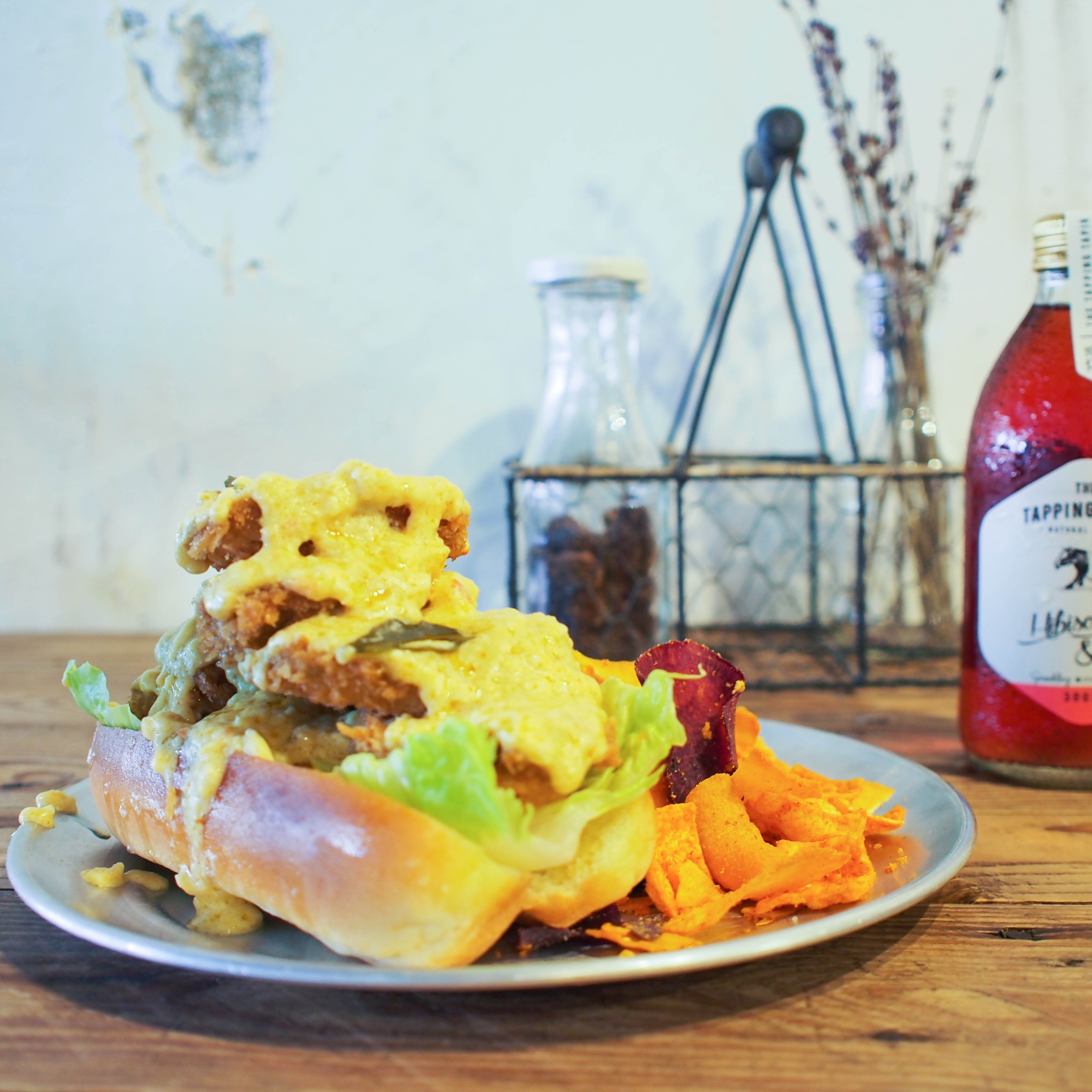 This quiet space off the main Jalan Besar area offers unusual brunch items, like the salted egg calamari roll ($12.90) and the crabby patty ($17.90). The spicy and moist crab cakes paired excellently with the mango compote. This is definitely one of the more inspiring crab cakes I've had here, and I'll be back for more!
Address: 36 Dunlop Street Singapore 209364
Opening Hours: Monday: 12pm – 10pm / Wednesday – Thursday: 12pm – 10pm / Friday: 12pm – 11pm / Saturday: 11am – 11pm / Sunday: 11am – 7pm
Reservations: 6292 2642
---
4.Butter Studio
---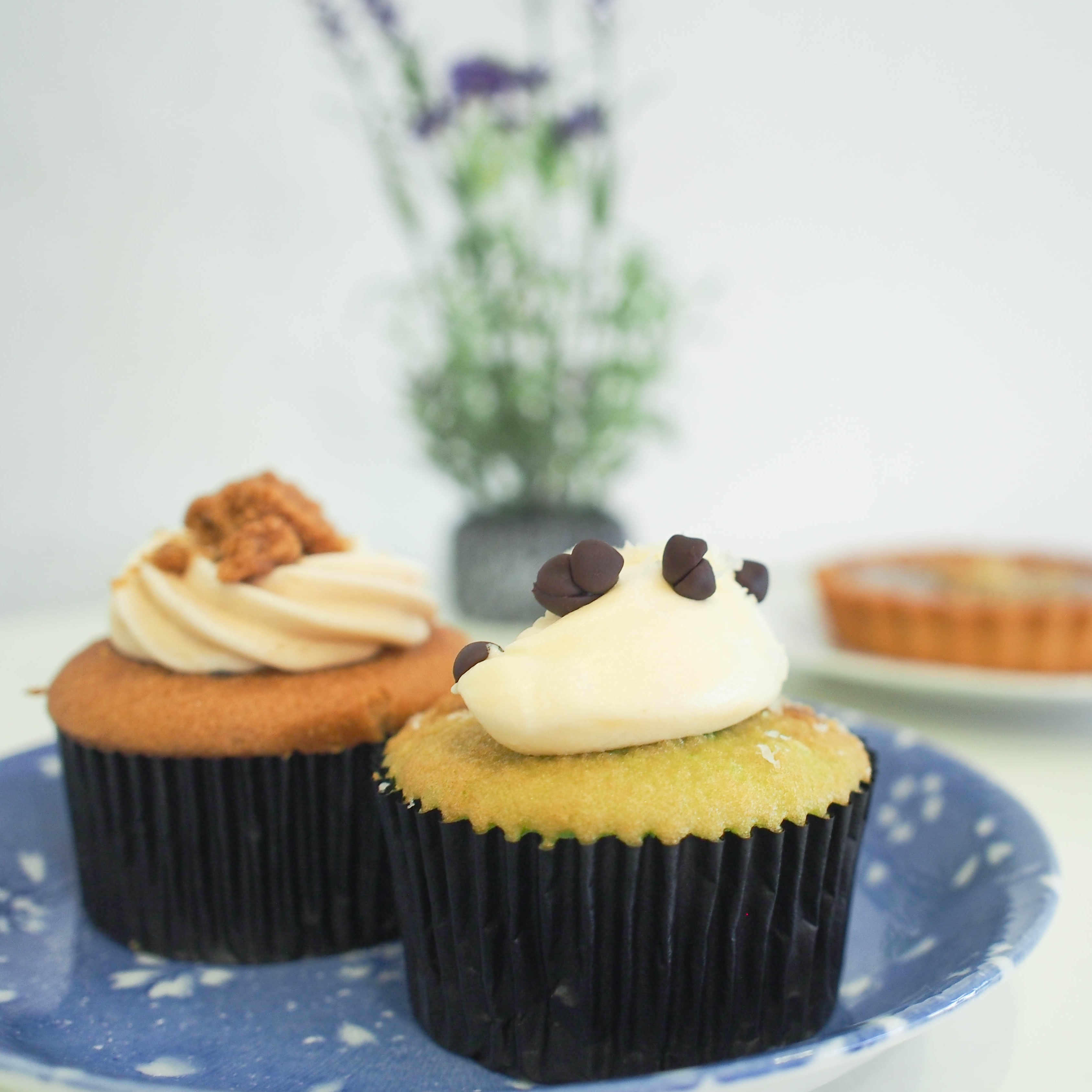 Having heard tons of great reviews about the Butter Studio, I was a little disappointed to find out how lacklustre their famed sea salt nutella tart ($6.90) was. I would also give the bland milo speculoos cupcake a miss ($3.50). Their salted gula melaka cupcake was fantastic though, with a nice moist crumb, and an aromatic gula melaka filling in the center. This was the saving grace of my trip there, and I anticipate greater sugary goodness the next time I come by for their other cakes.
Address: 147 Jln Besar Singapore 208865
Opening Hours: Sunday – Monday: 12pm – 11pm / Wednesday – Thursday: 12pm – 11pm / Friday – Saturday: 12pm – 12am
Reservations: 6294 7115
---
5.L'etoile Cafe
---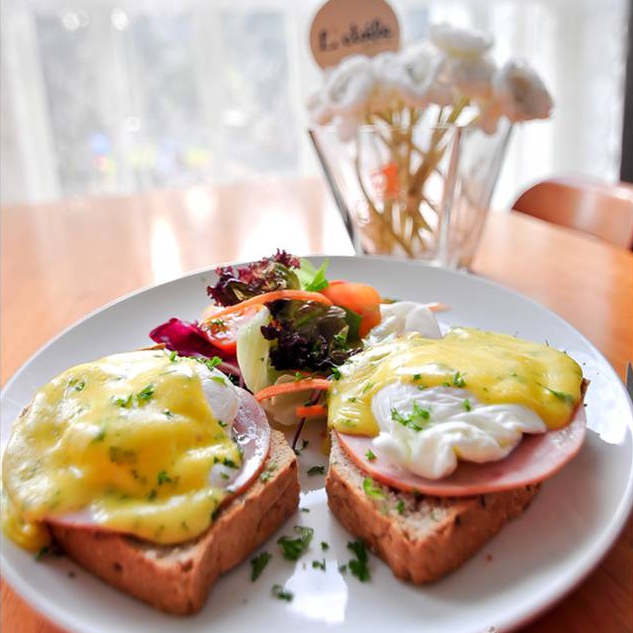 Source
Just recently renovated, L'etoile Cafe is a quirky Japanese inspired cafe that does simple but hearty food. Drop by for some really affordable brunch options: they do eggs benedict for just $15, and big breakfast for $18! Alternatively, just chill in this tastefully decorated space with your friends over some coffee and cakes.
Address:160 Owen Road Singapore 218953
Opening Hours: Monday to Friday: 11am to 10pm / Saturday & Sunday: 9am to 10pm
Reservations: 6298 2872
---
6.Flee Away Cafe
---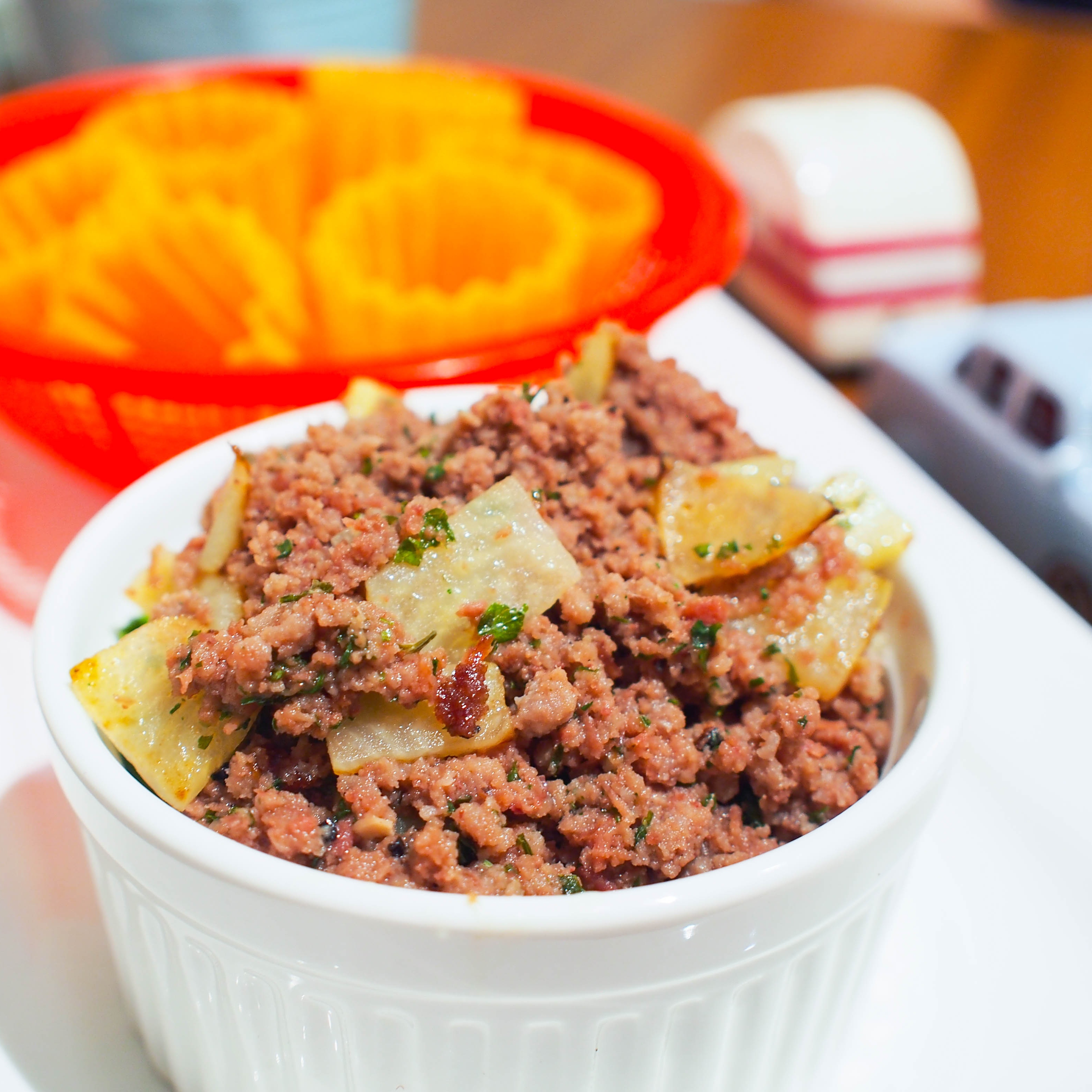 This childhood-inspired cafe on Dunlop Street serves Asian-Western fusion food. Known for their Le Char Kway – you tiao sandwiches inspired by French baguettes, this cafe is innovative and has the potential to do better. We tried out their Beef Hash Pie Tee ($10.80) which came with a generous portion of stir-fried corned beef with onions and delightfully crisp potato pie tee shells.
Address:70 Dunlop Street Singapore 209398
Opening Hours: Tuesday – Friday: 12noon – 9pm / Saturday : 11am – 9pm / Sunday: 11am – 5pm
Reservations: 6291 6778
---
7.Anythingz Cafe
---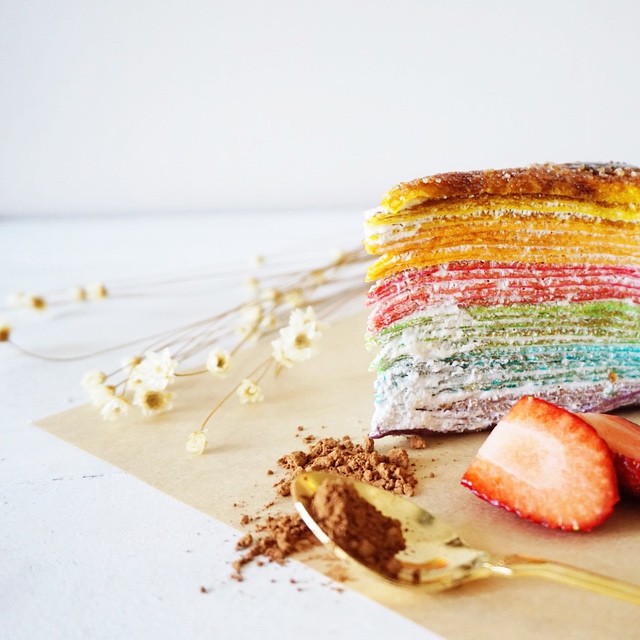 Source
Jalan Besar is generally an affordable cafe area but even then, it's hard to beat Anythingz Cafe's $15 lunch sets. You get to choose between a pizza or a pasta, and every set comes with a drink and cake. If you're in the mood for something light, try their selection of homemade cakes ($4 – $6) and some thai iced tea ($3.50).
Address: 139 Tyrwhitt Rd, 207557
Opening Hours: 10am – 10pm
Reservations: 9069 5570
---
8.The Bravery
---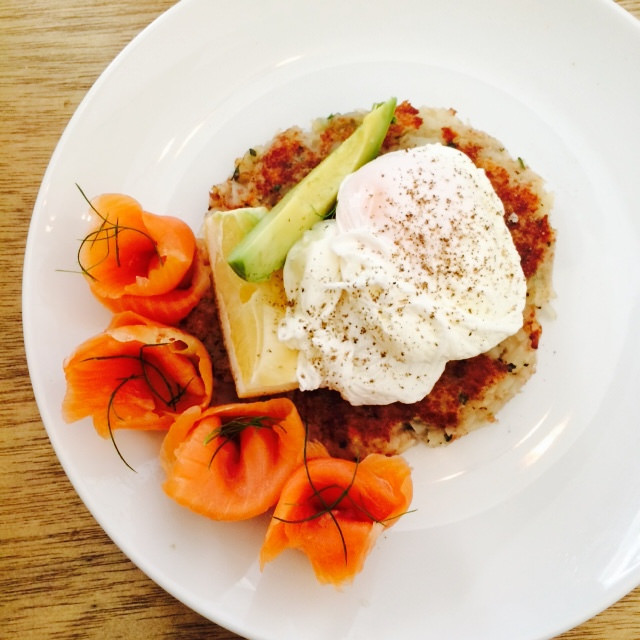 Source
Non-descript interior aside, The Bravery boasts an exceptional lavender latte ($5.50), and a range of simple but gratifying selection of brunch food. I am really predictable when it comes to eggs, so I do love their poached eggs on toast served with a side of avocado and smoked salmon ($15.50). Their standards are consistent and it's one of my go-to brunch places just because they always deliver!
Address: 66 Horne Rd, 209073
Opening Hours: Weekdays: 9am – 7pm (Closed on Tuesdays) / Weekends: 8am – 8pm
Reservations: 6225 4387
---
9.The Sweet Movement
---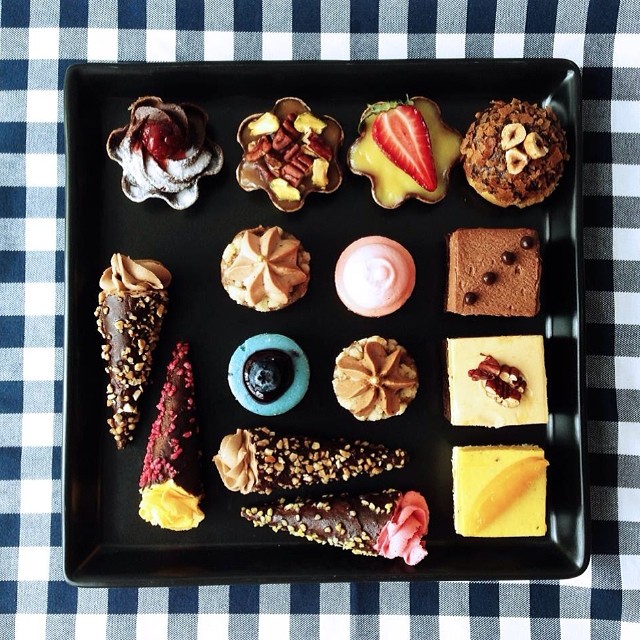 Source
As a person who wants to eat everything on the menu, I find it really hard to choose just one or two items to order. Hence when cafes like The Sweet Movement pop up, my cake addiction goes into overdrive! Their cakes and desserts come in bite sized portions ($2.80 per piece) which is perfect for indecisive people like me. They also offer a whole range of party platters, which make for a great dessert table for your events.
Address:
62 Somme Road Singapore 207877
Opening Hours: Tuesday – Wednesday: 12pm – 8pm / Friday – Saturday: 12pm – 8pm / Sunday :  12pm- 6pm


---
10.Aeiou
---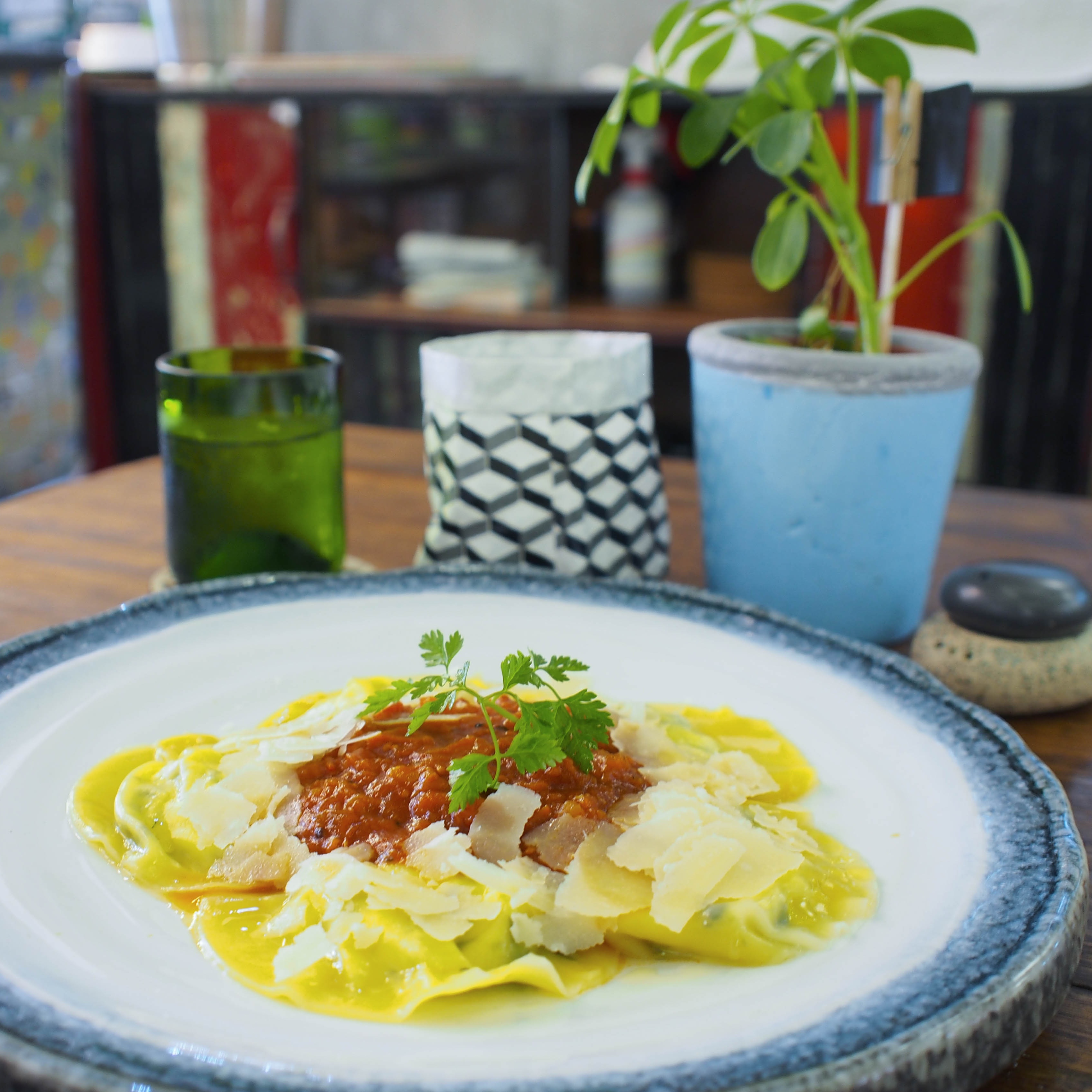 If I had to choose just one cafe to go to in the area, it would be Aeiou. Hands down. Most of the decor and furnishings are products of the owner's upcycling efforts, and the result is a fun and vibrant place to chill in. I wasn't expecting much food-wise, but this ricotta and spinach tortellini ($17.90) took any shred of doubt I had away. The creaminess of the filling was perfectly balanced with the tangy pomodoro and sharpness of the parmigiano. This is an absolute must-order for pasta lovers.
Address: 111 King George's Avenue Singapore 208559
Opening Hours: Tuesday to Thursday: 11am – 10pm / Friday: 11am – 11pm / Saturday: 10am – 11pm / Sunday: 10am – 9pm
Reservations: 6291 2698