---
Because post-lecture hunger is real
---
If you're sick and tired of eating at NUS canteens, we've got your back. Here are 10 best makan places near NUS where you can enjoy a meal without burning a big hole in your pocket. A short bus or train ride is all you need and if you're feeling lazy, just UberPOOL or share a cab with your lecture mates.
Whether you're looking to try a different type of cuisine – 'cause yong tau foo for five days a week is just sad – or you want desserts to satisfy cravings that never seem to go away, this list aims to please.
---
1. Rollie Olie
---
Here's one for those who are craving for sushi but too lazy to head to Orchard for Shiok Maki or The Sushi Bar. Rollie Olie is your best bet given its location at The Star Vista, which is just two stops away from Kent Ridge MRT. Served in a little brown box, the sushi rolls are carefully made with a creative mix of fillings such as spicy crab meat and kimchi as well as curry prawn and avocados. Priced from $12.90 onwards, pop by with your friends to try different flavours!
Address: 1 Vista Exchange Green, #02-05, The Star Vista, Singapore 138617
Opening Hours: Mon-Fri 11:30am to 10pm, Sat-Sun 11am to 10pm
Tel: 8188 1525
---
2. Bread Yard
---
With its relatively new location at one-north, Bread Yard has been drawing both students and working adults alike. Influenced by Japanese and Europeans styles of bread making, Bread Yard is known for sandwiches, all-day breakfasts and various desserts. Their brunch menu offers breakfast classics like eggs benedict, and sandwiches include Steak Burger ($12), Portobello Burger ($9) and Duck & Orange ($9). Fan of bananas and gula melaka will like the Banana Coconut Bread Pudding ($6) that comes with gula melaka caramel and vanilla ice-cream.
Address: 1 Fusionopolis Place, #01-23/24, Galaxis, Singapore 138632
Opening Hours: Mon-Fri 8am to 7:30pm, Sat 9am to 2:30pm
Tel: 9773 5318
Menu
---
3. Two Chefs Eating Place
---
Zi char joint Two Chefs has been causing a buzz on Instagram with their famous Butter Pork Ribs ($8 for small, $12 for medium, $16 for large) and a whole host of tantalizing dishes such as Drunken Cockles ($7) and Golden Mushroom Beancurd ($8 for small, $10 for medium, $12 for large). Deep Fried Oat Prawns ($15 for small, $20 for medium, $25 for large) is also a must-try given its interesting addition of milk powder and sugar into cereal prawn mixture, giving a new twist to the usual taste. Located near Commonwealth MRT station, this might be slightly further from NUS as compared to the rest on this list, but definitely a place worth travelling to.
Address: 116 Commonwealth Crescent #01-129, Singapore 140116
Opening Hours: Mon – Sun 11:30am to 2:30pm, 5 to 11:30pm
Tel: 6472 5361
---
4. Pies and Coffee
---
Offering a wide variety of brunch items and savoury pies, Pies and Coffee is a one-stop shop to satisfy your cravings for hearty breakfast food. Located a short walk from Buona Vista MRT, it is a spacious establishment with both indoor and outdoor seats. Their brunch selections from 9am to 5pm include classics like Pancakes ($7.90+) and you can top up $2 for a cup of coffee or tea. They've also got savoury pies such as Steak and Nacho Cheese ($11.90+) and Mushroom Ragout ($11.20+). For those who want an extra kick, try Tom Yum Seafood Shepherd's Pie ($11.90+) served with fresh greens on the side.
Address: 35 Rochester Drive, #01-02, Rochester Mall, Singapore 138639
Opening Hours: Mon–Sun 9am to 10pm
Tel: 6570 0080
---
5. On The Table
---
Opened by the founders of Lola's Café, On The Table is probably a no brainer when it comes to a hearty brunch or scrumptious dinner. Ultimate Croissant ($14) is my personal favourite as it comes with a large slab of scrambled eggs and generous slices of honey glazed bacon. Interesting ice-cream ($3.50 for single scoop, $6 for double scoop, $9 for triple scoop) flavours such as Rum and Coconut, Thai Milk Tea and Baileys & Brownie are also available. NUS students get 10% off their total bill, which basically makes this one of the cheapest brunch places near the university!
Address: 118 Pasir Panjang Road, Singapore 118541
Opening Hours: Tues-Fri 11am to 10:30pm, Sat 10am to 10:30pm, Sun 10am to 10pm
Tel: 6750 4740
Menu
---
6. Guzman y Gomez
---
Let's be real, it's quite a challenge to find good and affordable Mexican food in Singapore. But Guzman y Gomez could be your next favourite go-to for affordable burritos and tacos. Burrito, taco and quesadilla flavours include spicy grilled chicken, slow roasted pork and fish. They also offer guacamole, roasted tomato salsa and tomatillo salsa to spice up your meal!
Address: 1 Vista Exchange Green, #01-32, The Star Vista, Singapore 138617
Opening Hours: Mon-Sun 10:30am to 9:30pm
Tel: 6694 2044
Menu
---
7. Putera Puteri Our Makan Place
---
Putera Puteri is perhaps the most convenient choice for food near NUS 24/7. Offering a variety of dishes such as Nasi Goreng ($5), Ikan Bilis Fried Rice ($5) and Pratas ($1-$3), this frills-free spot is certainly a great option for supper. The best part is that they offer a 20% discount for NUS students with a minimum purchase of $10, which is pretty easy to hit if you grab a few friends along.
Address: 14 Clementi Road, Singapore 129741
Opening Hours: Mon-Sun 12am to 12pm
Tel: 6774 3832
---
8. Bodacious
---
One-north might seem like an inconspicuous area filled with office buildings, but the host of new cafes and restaurants there could change things. Bodacious offers an all-day breakfast menu serving Stuffed French Toast ($13.80) and Cheesy Bacon Croissant ($13.80), as well as all-time favourite Truffle Fries ($8.80).  Pulled Pork Burger ($14.80) and Country Chox Crepe ($14.80) are some of the mains offered here. There is also an extensive drinks menu from coffee, premium teas, mocktails to alcohol.
Address: 70 Biopolis Street, Singapore 138547
Opening Hours: Mon–Sat 11am to 10pm
Tel: 6778 9585
---
9. Nakhon Kitchen
---
Nakhon Kitchen is perhaps one of the most affordable Thai restaurants near NUS, with dishes priced between $4 to $12. Individual plates such as Phad Thai noodles ($5), Tom Yam Noodle Soup ($5) and Pineapple Fried Rice ($6) are great options if you are looking for a quick meal. A la carte dishes like Pandan Leaves Chicken ($6), Green Curry ($8) and Stir Fried Kang Kong ($6) are perfect for sharing in small groups. Your meal at Nakhon could include desserts – think Red Ruby ($3) and Mango Sticky Rice with Coconut Milk ($5) – and still remain below $15!
Address: 87 Pasir Panjang Road, Singapore 118510
Opening Hours: Thur-Tue 11:45am to 3pm, 5:30pm to 10pm
Tel: 6473 3396
---
10. Creamier
---
Because waffles and ice-cream should totally be considered a proper meal. Creamier fans, try going to Gillman Barracks instead of Toa Payoh to get your ice-cream fix. This outlet near NUS is slightly bigger as it offers 25 seats indoors and it has got outdoor seating as well. Prices are similar to the outlet at Toa Payoh – Single Scoop ($3.30), Double Scoop ($5.60), Ice Cream Waffles ($8.80 for single scoop or $11.60 for double scoop). Treat yourself to popular flavours like Sea Salt Gula Melaka, Roasted Pistachio and Earl Grey Lavender or premium ones such as Macadamia Tropicana and Pomegranate Yoghurt, which are exclusive to this outlet.
Address: 5A Lock Road, Gillman Barracks, Singapore 108927
Opening Hours: Tues-Thur 12pm to 10pm, Fri-Sun 12pm to 11pm
Tel: 6262 1087
Menu
---
Study hard, eat hard
---
Whether you're the kind of student who studies all day long or only when necessary, the truth remains that no brains can function without food. Jio your study buddies to these 10 places near school and fill yourselves up before starting a hardcore study sesh. Comment down below if you know other affordable places near NUS to makan at!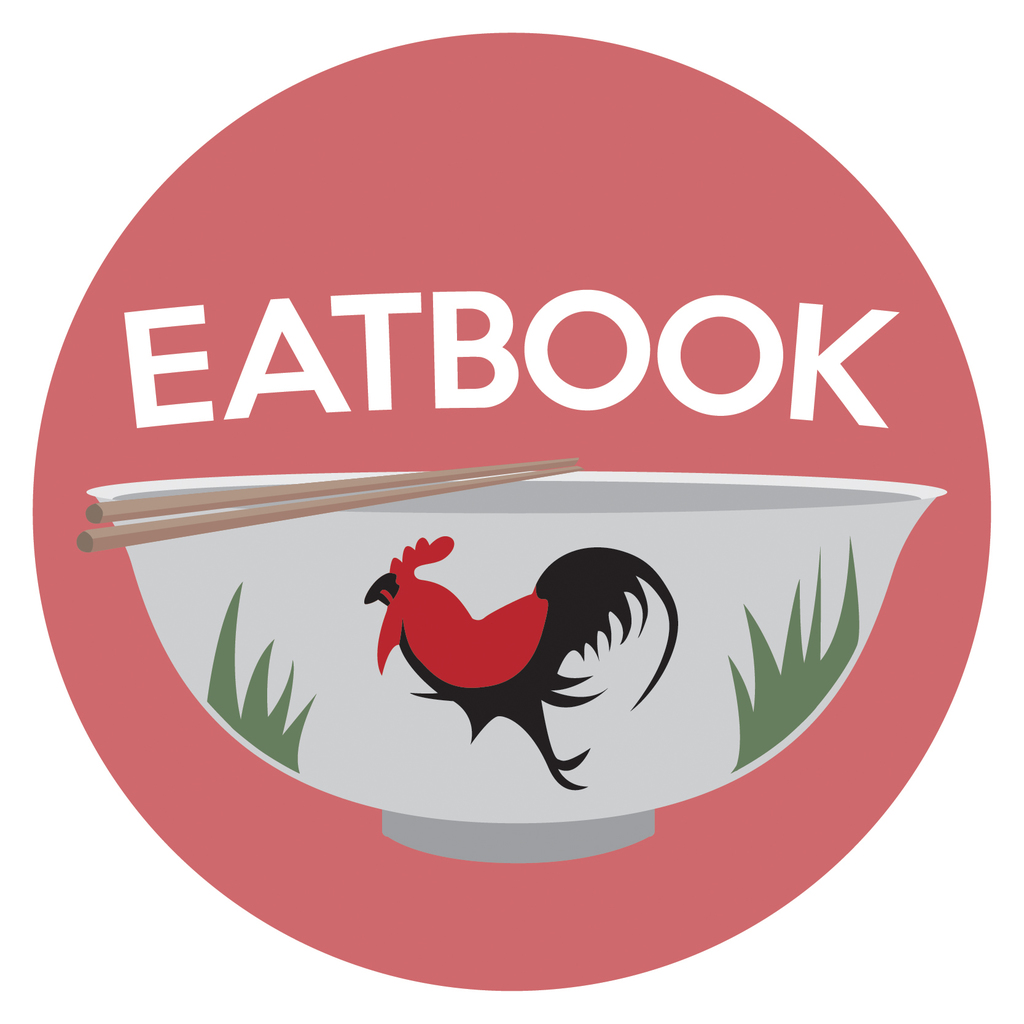 Drop us your email so you won't miss the latest news.