JPOT Hotpot's latest Chilli Crab steamboat
Update (5 April 2019): JPOT at VivoCity has permanently closed. Their Tampines outlet is located at 10 Tampines Central 1, #03-16, Tampines 1, Singapore 529536. They open daily from 11am to 10pm.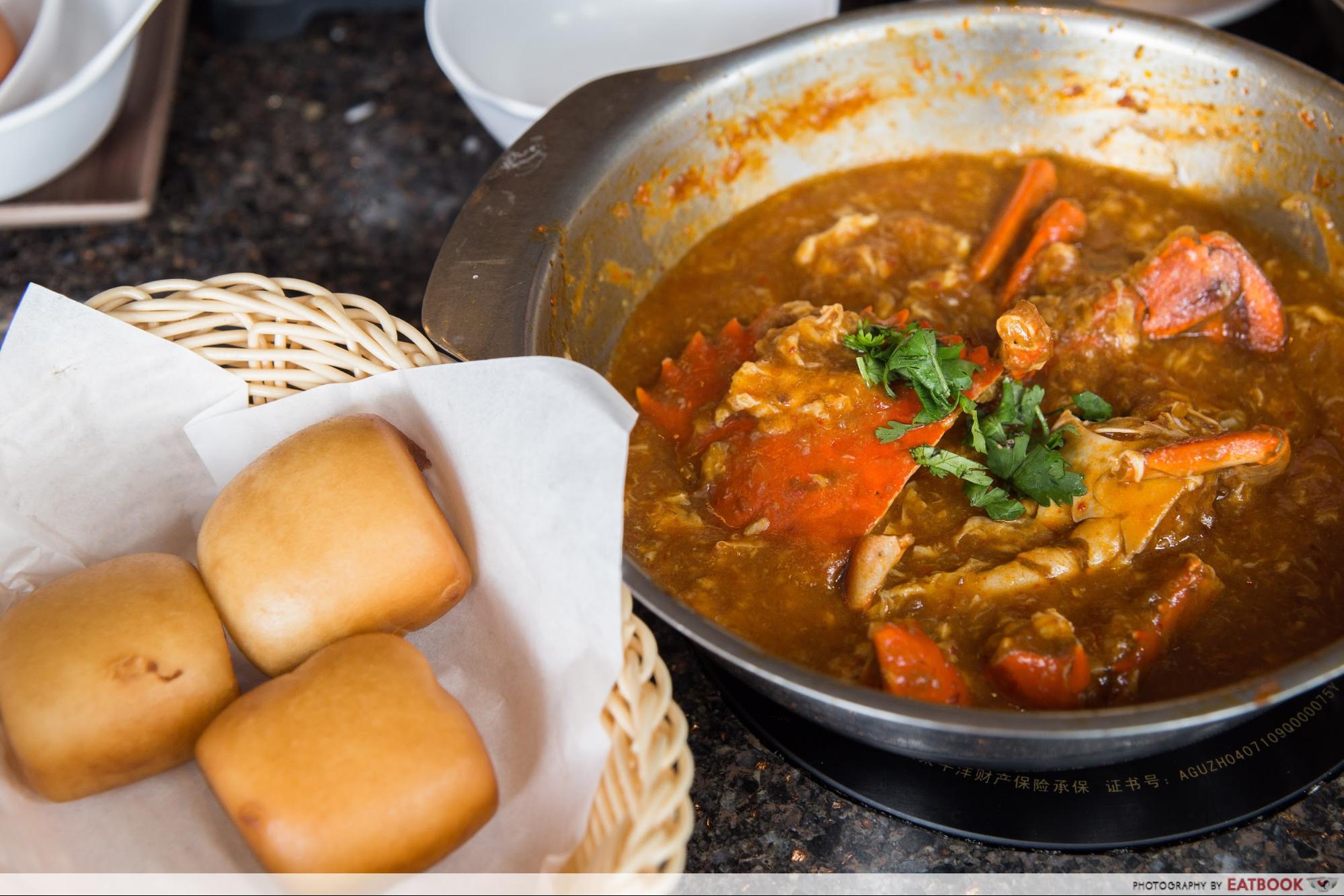 Chilli crab is, undoubtedly, a national dish. Nowhere else does the crustacean like we Singaporeans do, smothering it in a spicy tomato sauce, thickened with an egg drop. In essence, the dish typifies Singapore. We're an amalgamation of diverse ingredients that shouldn't exist together, but we do. And we've thrived.
Homegrown hot pot brand JPOT has brought the familiar dish to a whole new level. In celebration of National Day, chilli crab has been turned into a soup base for the first time ever. Instead of just remaining a soup for the whole meal though, you will get a chance to apply your own finishing touches, and turn the soup into a legit, JUMBO-certified chilli crab dish.
Chilli crab steamboat at JPOT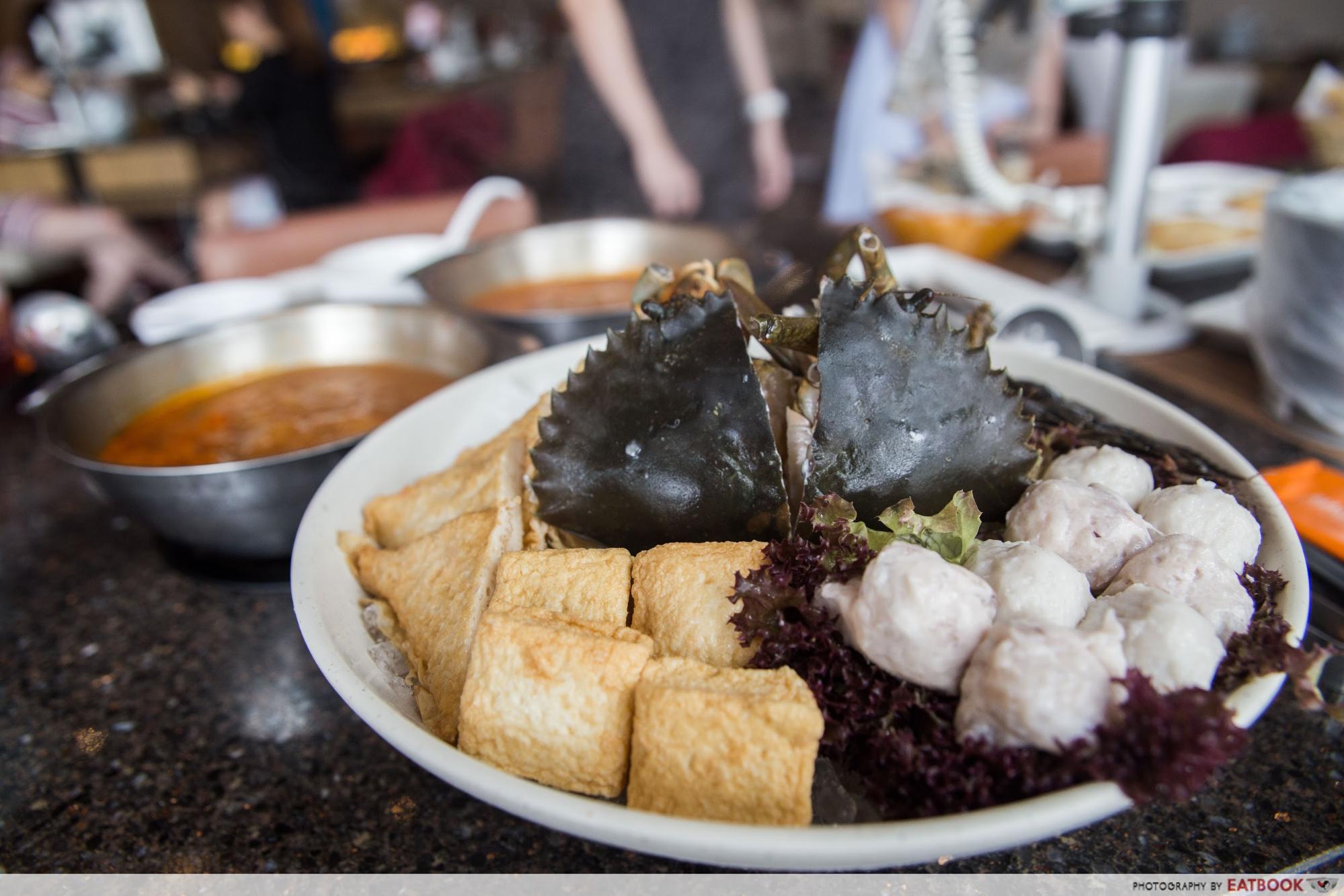 We got the Chilli Crab Set ($52++), which is good for two people. The set includes a platter of food, consisting of a live crab weighing 300g to 350g, prawns, fish and prawn balls, and two pots of chilli crab soup bases, among other ingredients. Getting just the soup base itself would cost you $19.80++.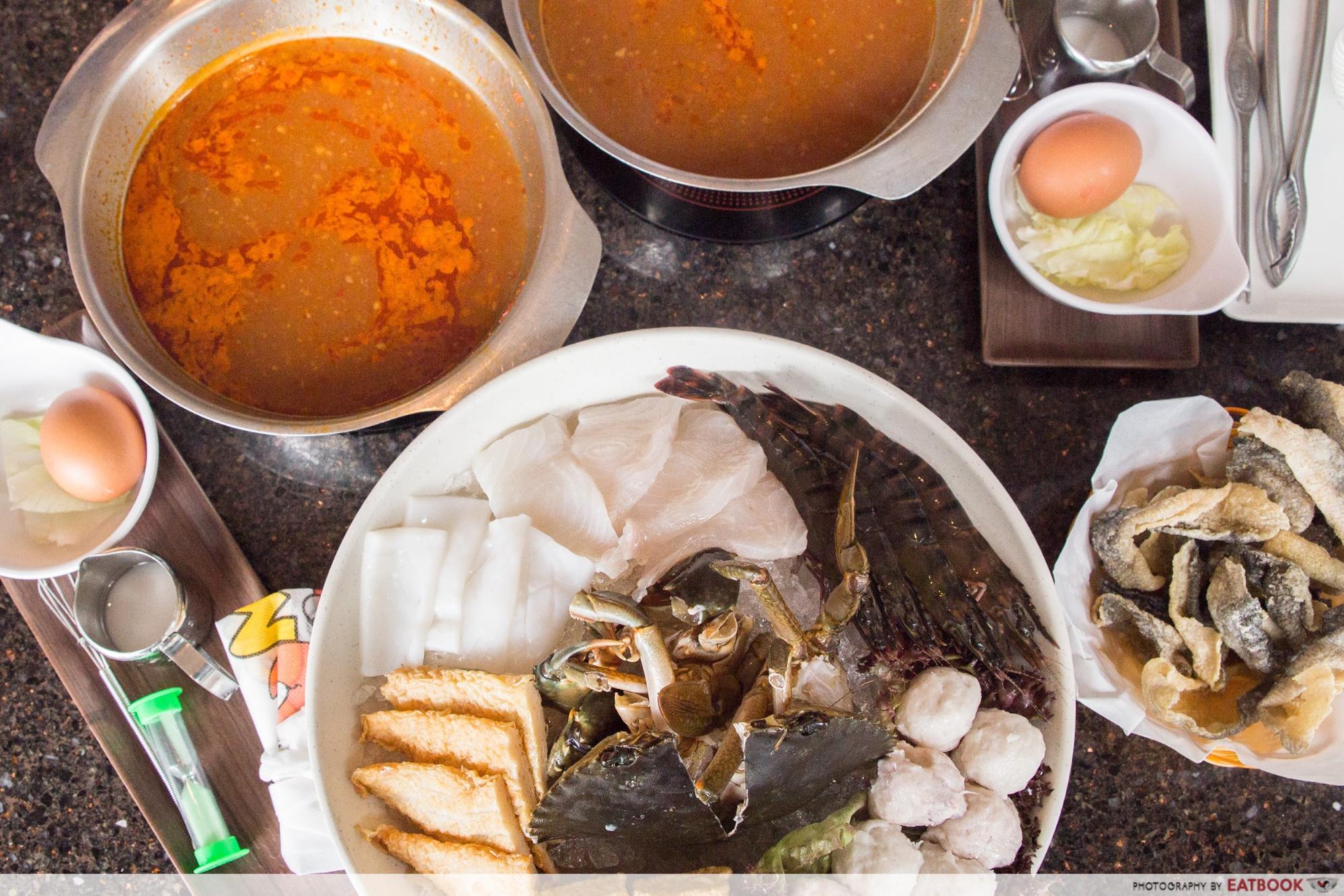 When the chilli crab soup first arrived, I thought it was a tomato-flavoured broth instead. Tangy and sweet, the soup was immediately drinkable on its own. While the soup might look angrily red with floating chilli oil, the spicy heat was so minor, it was almost undetectable even though I drank it to the end. So yes, this is a perfectly safe soup base for spice-averse friends.
There were also little bits of brown in the soup, which I originally thought were fried garlic, but turned out to be peanuts. Peanuts? In a chilli crab soup? What on earth was going on?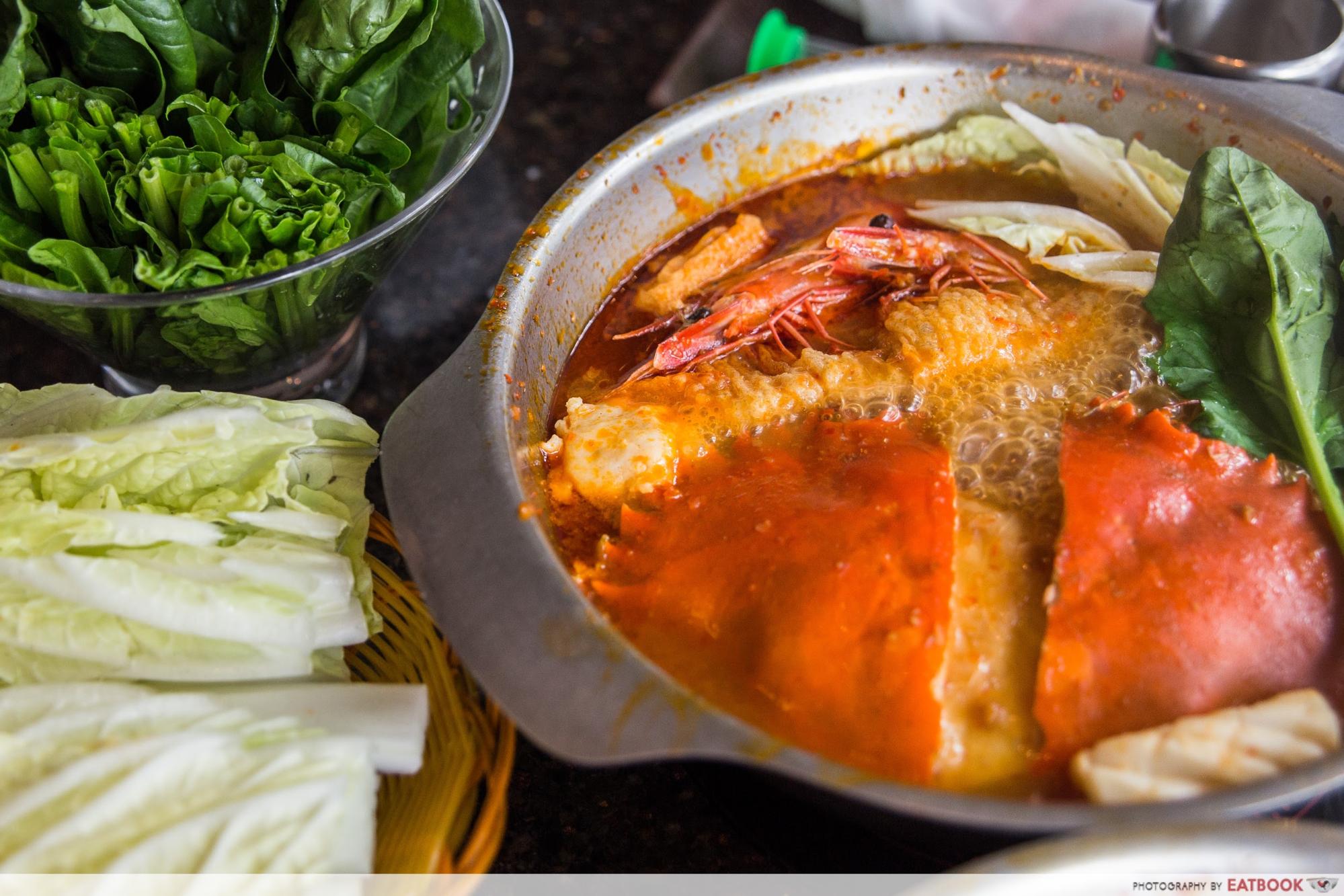 You're supposed to cook the crab immediately for exactly three minutes, with the help of a hourglass timer that's provided. This would allow the crab to cook fully and flavour the soup, before the other ingredients are added. Putting in the crab so early means it might overcook, so pick it out as soon as you can!
Each steamboat set comes with a choice of either fried fish skin or beancurd roll, but I'd suggest opting for the fish skin. Lightly seasoned with salt, the fish skin is good enough on its own – but pop it into the soup for about five minutes, and some magic happens. Having absorbed some of the soup, the fish skin became more flavourful and chewy, while remaining slightly crisp. I'd never quite had anything like it.
When we were done with the meal, the fun part began. First, whisk the egg and cornstarch separately. Next, pour in the cornstarch, and stir the soup a little. It should start to thicken as the starch cooks, before the egg slides in. Give it a minute to cook before stirring, and the soup turns into a sauce.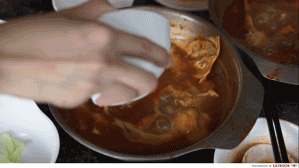 Cooking noobs can choose to prevent embarrassment by getting a friendly service staff to help out instead.
Surprisingly, the chilli crab sauce worked! The concept might seem improbable, but there was something magical that turned the soup into a chilli crab sauce. The sauce tasted much saltier than when it was a soup, and the sourness was toned down somewhat with the egg.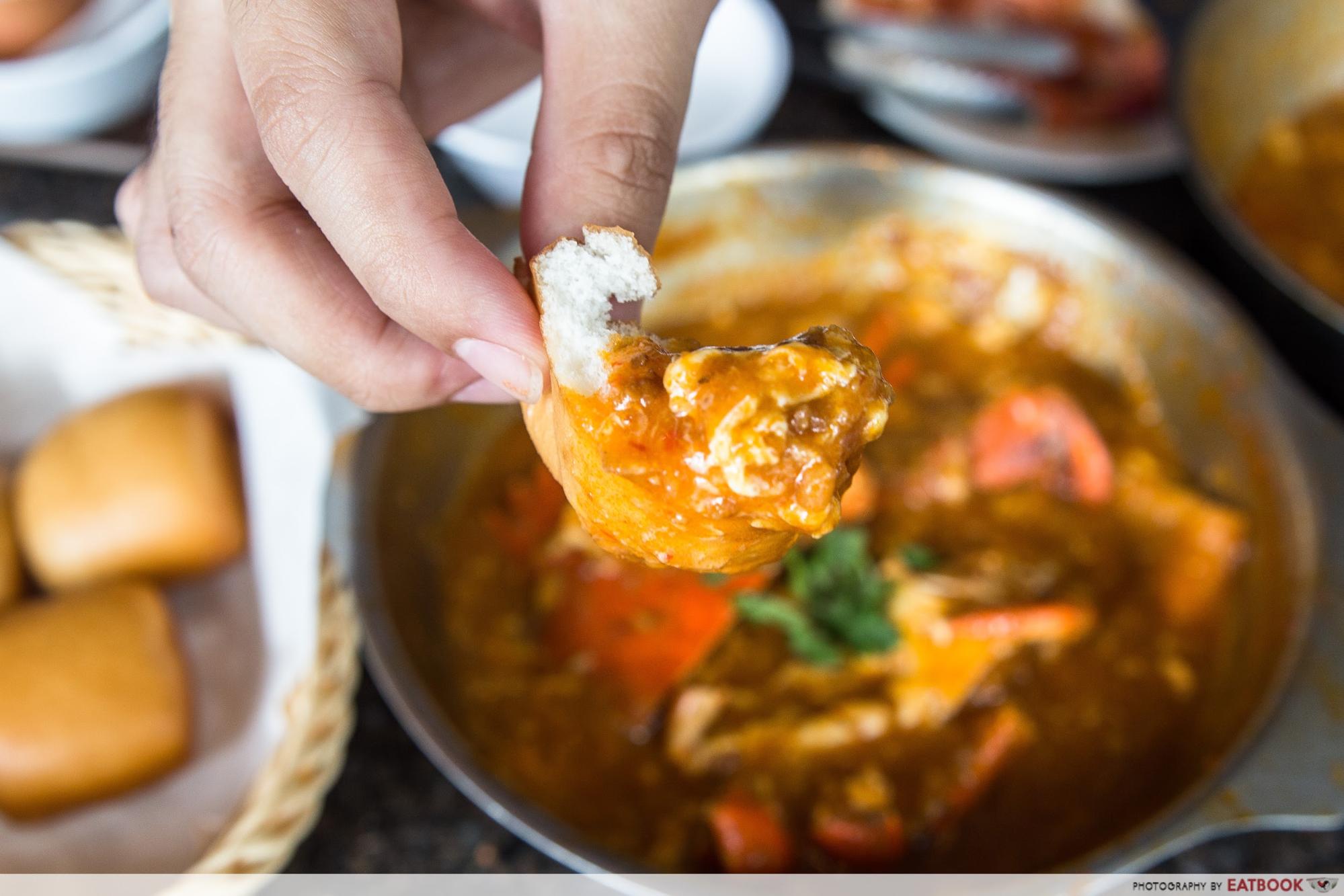 The taste of peanuts was also suddenly more apparent, as the thicker sauce carried them much better than before. JPOT's scientists have somehow managed to pull off JUMBO's chilli crab into a hot pot. We're still in 2017, these guys are living in 3017.
Ambience at JPOT's VivoCity Outlet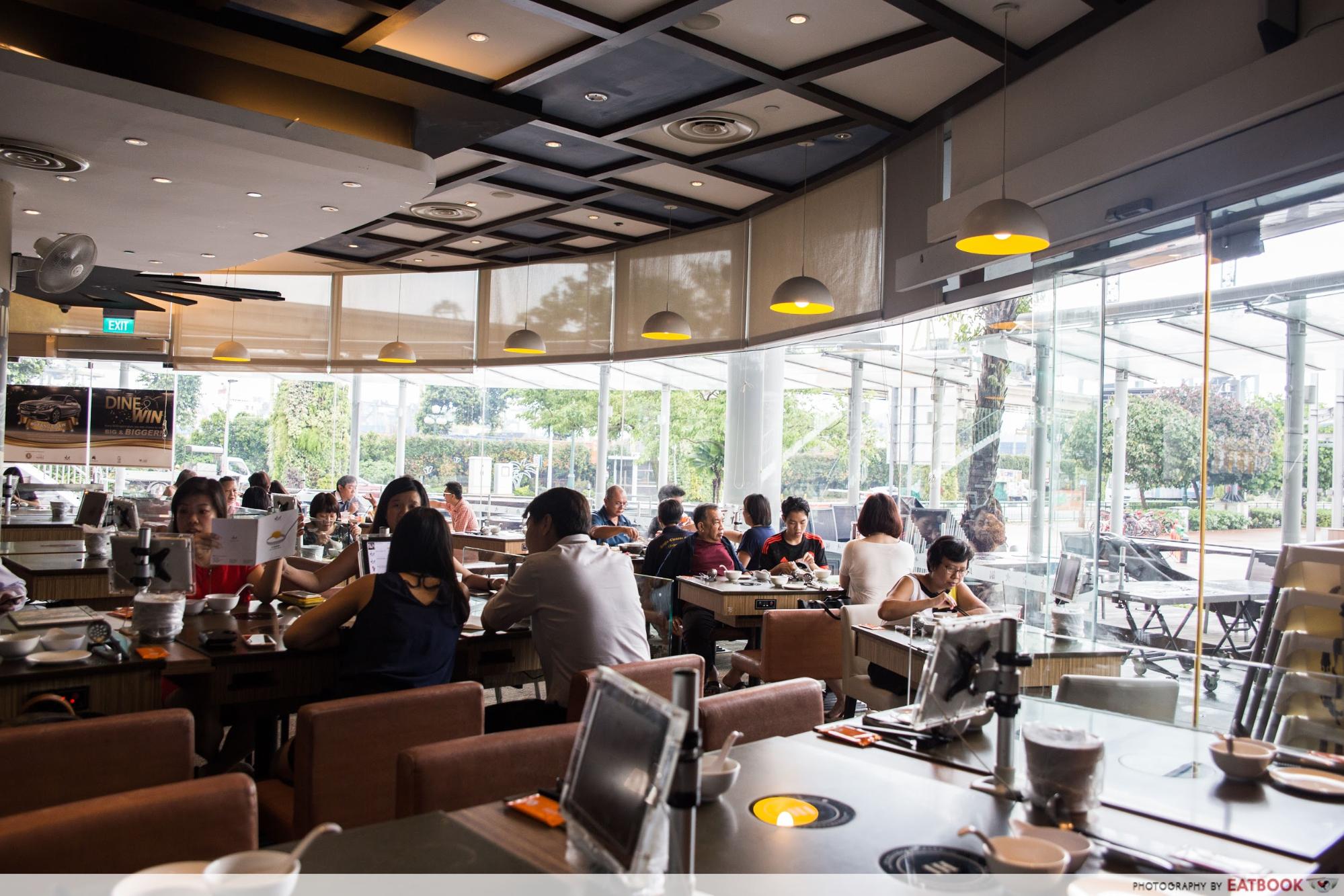 JPOT's outlet at VivoCity is large, with enough space to traverse between tables without the risk of knocking into a random hot pot. The floor-to-ceiling windows allow loads of natural light, and provide a view of Sentosa just beyond the sea. It's a unique location, and diners will get to fully appreciate the view.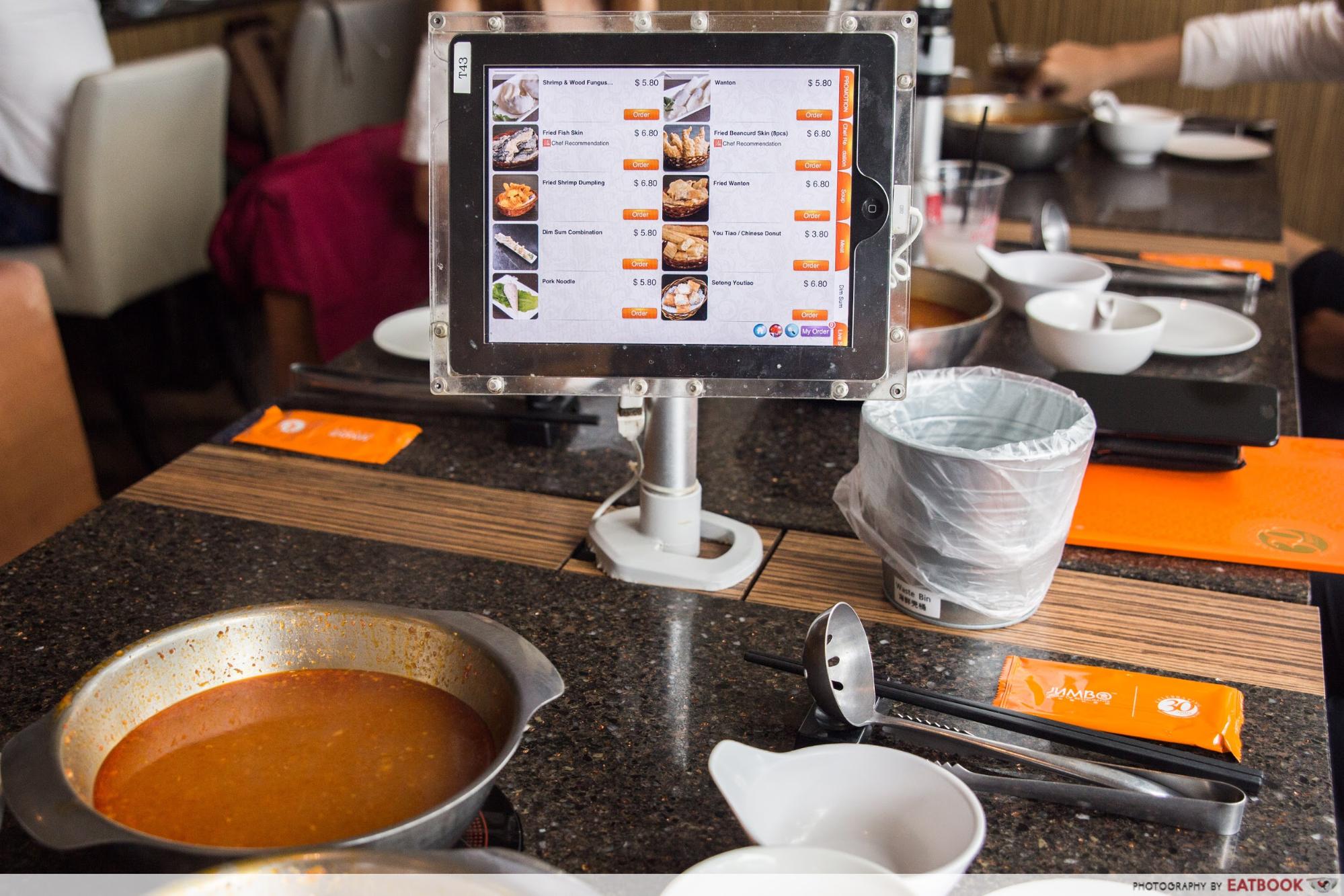 Induction stoves are built into the tables, and each diner gets their own personal pot. However, if you still want that communal experience, Sharing Pots are available from $14.80++. Additionally, diners order off an iPad locked on each table. I'm not usually a fan of technology replacing humans, but it makes sense for a hot pot restaurant, where customers generally order a few times.
The verdict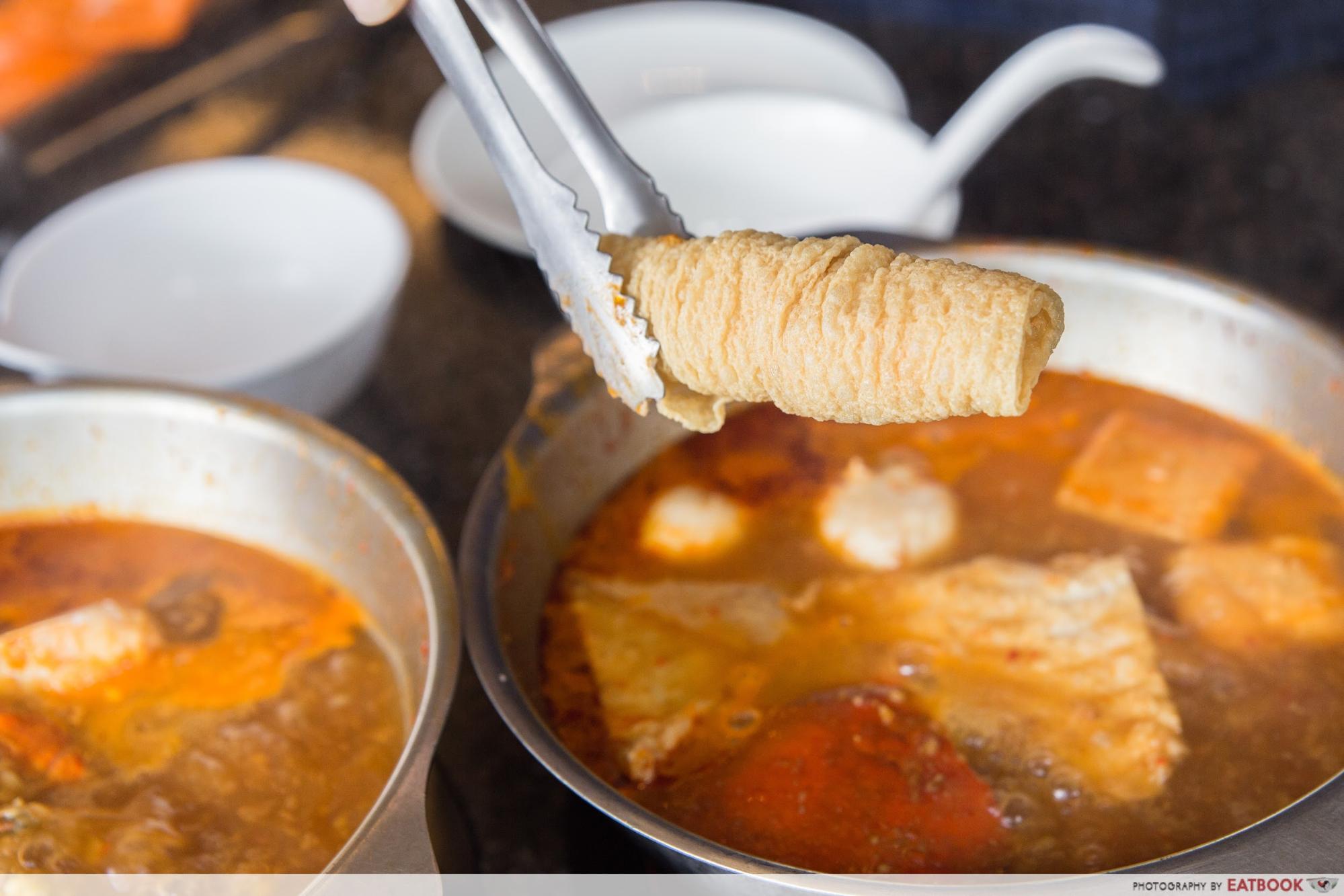 I never expected a chilli crab hot pot to exist, much less work. Instead, I was impressed with how well everything came together. The base worked well as both a soup and a chilli crab sauce, while somehow managing to be different enough in its two states.
A single crab weighing 300g to 350g might not be enough for two people to share, so diners might have to order another to get the true chilli crab shiok-ness. The chilli crab hot pot will only become a permanent item on their menu if the response is good, so jio your friends to try it if you enjoyed yours!
Address: 1 Harbourfront Walk, #01-53, VivoCity, Singapore 098585
Opening hours: Mon-Fri 12pm to 3pm, 5.30pm to 11pm, Sat-Sun 11.30am to 11pm
Tel: 6273 3536
Website | Full list of outlets
JPOT is not a halal restaurant.
This was a media tasting at JPOT.
Summary
Pros
– Fresh ingredients
– Interactive dining experience
– Tastes like legit chilli crab
Cons
– Crab provided was too small for two people
– Messy to eat
Recommended Dishes: Chilli Crab Set ($52++)
Operating Hours:
Monday – Friday 12pm to 3pm, 5:30pm to 11pm
Saturday – Sunday 11:30am to 11pm
Tel:
6273 3536
Address: 1 HarbourFront Walk, #01-53, VivoCity, Singapore 098585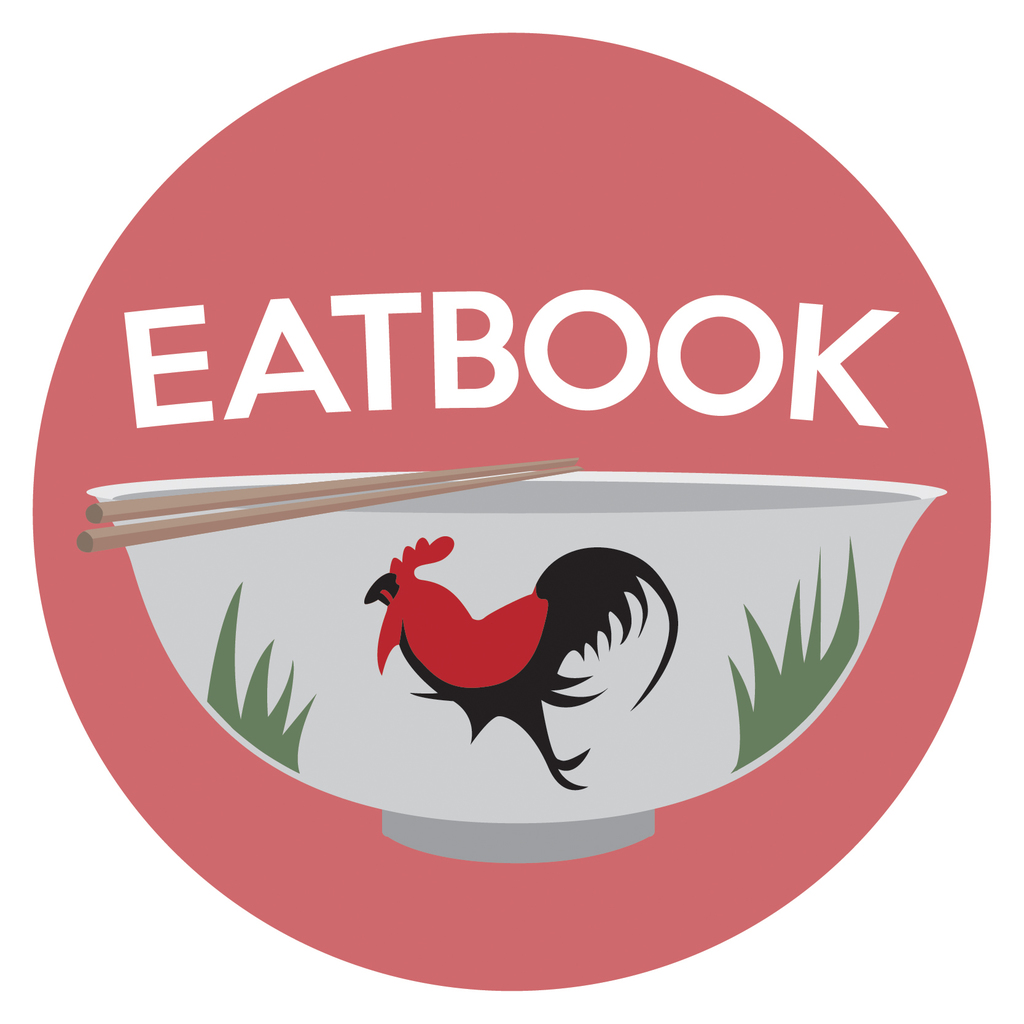 Drop us your email so you won't miss the latest news.