Coriander instant noodles in Singapore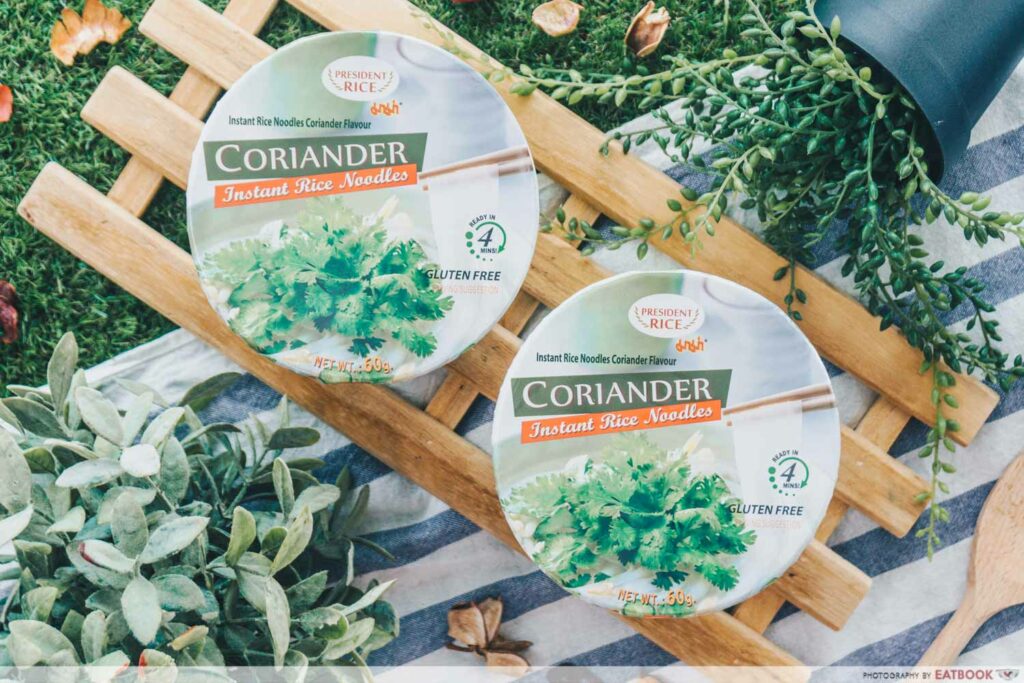 Coriander, you either love it or hate it. The herb, which is also called Chinese parsley or cilantro, is known for its sharp flavour that not many enjoy. In fact, most anti-cilantro folks mention that the plant tastes like soap.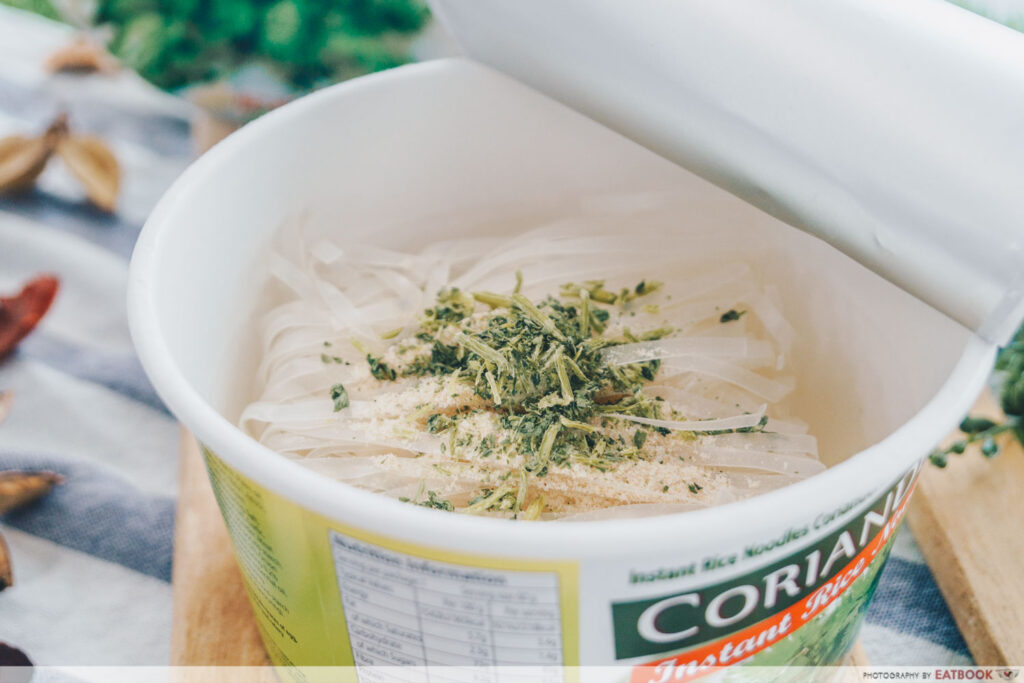 Normally used as a topping, this herb is now found in the form of instant noodles. Yes, that's right. Coriander instant noodles is now a thing, and we don't know how to feel about it.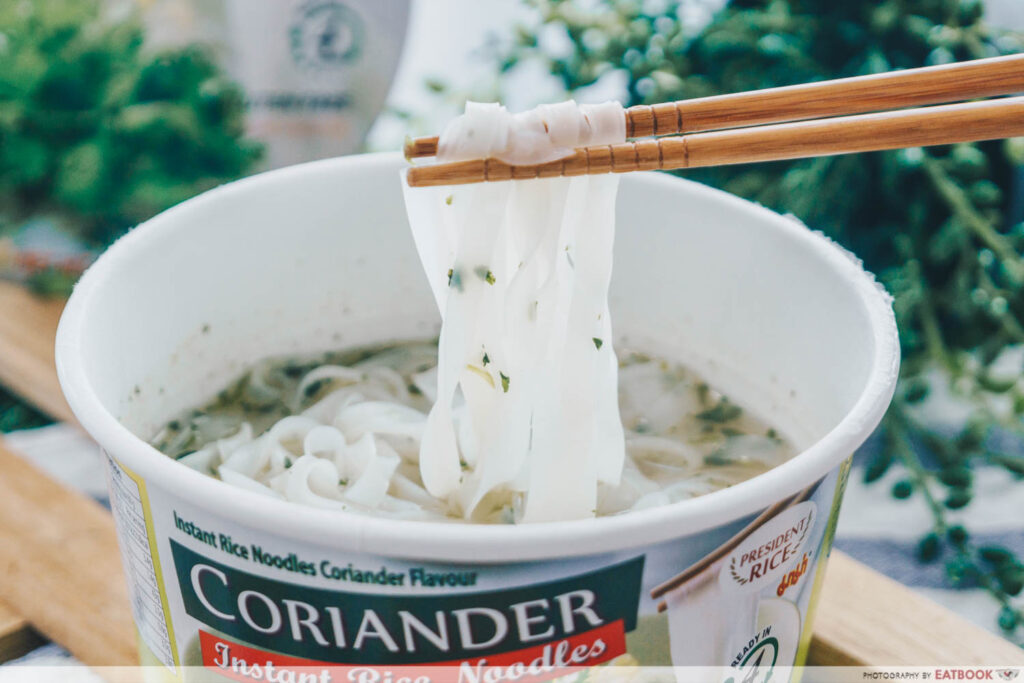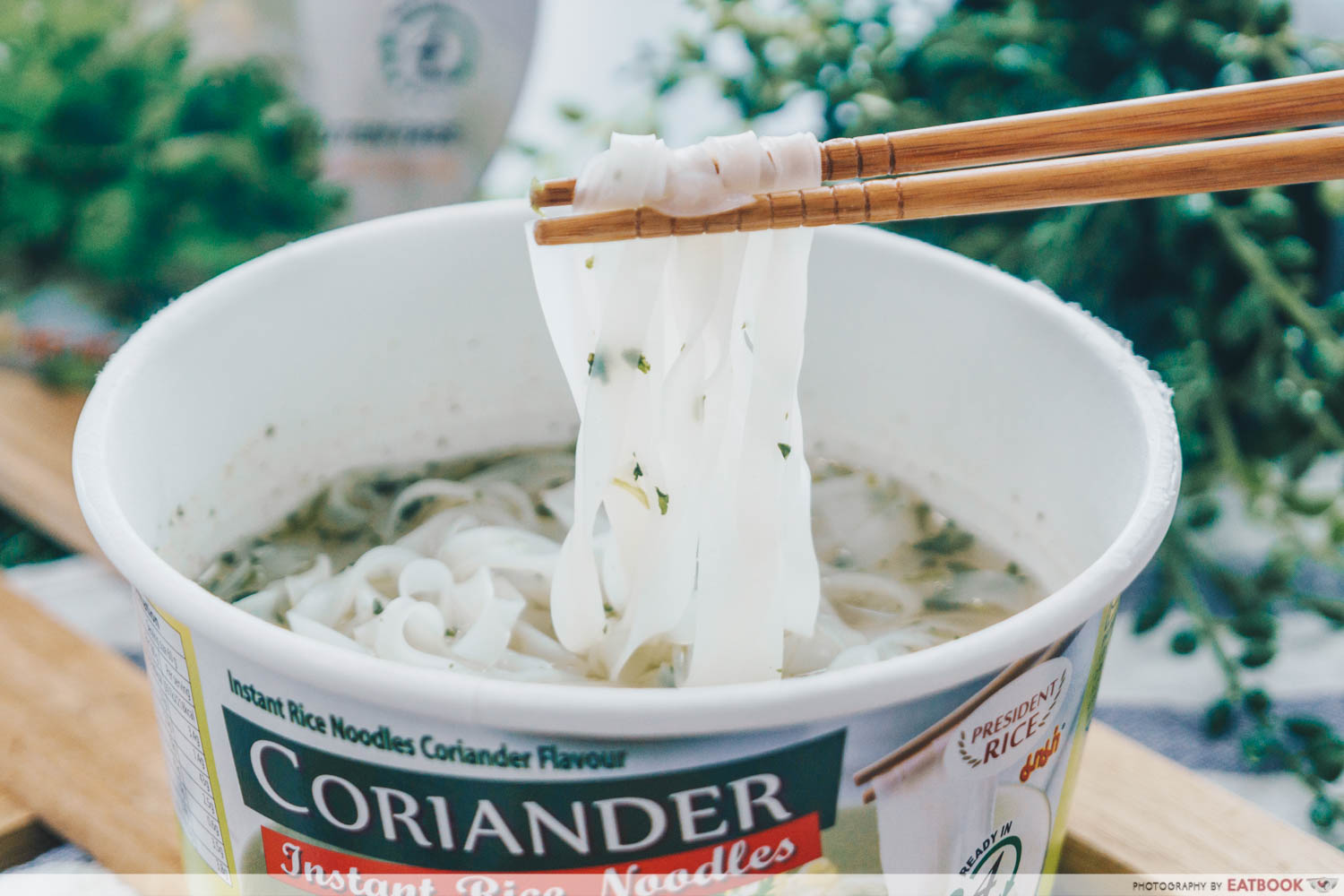 Originating from Thailand, the MAMA President Rice Brand, which is best known for their tom yum instant noodles, has decided to come up with coriander instant noodles. Unlike the curly yellow noodles you'd find in the MAMA tom yum noodles, the ones here are silky smooth rice noodles. 
In each cup you will find rice noodles and three sachets containing seasoning oil, seasoning paste, and coriander garnish. Pour hot water and wait for four minutes before indulging—or should I say torturing—yourself to this bowl of instant noodles.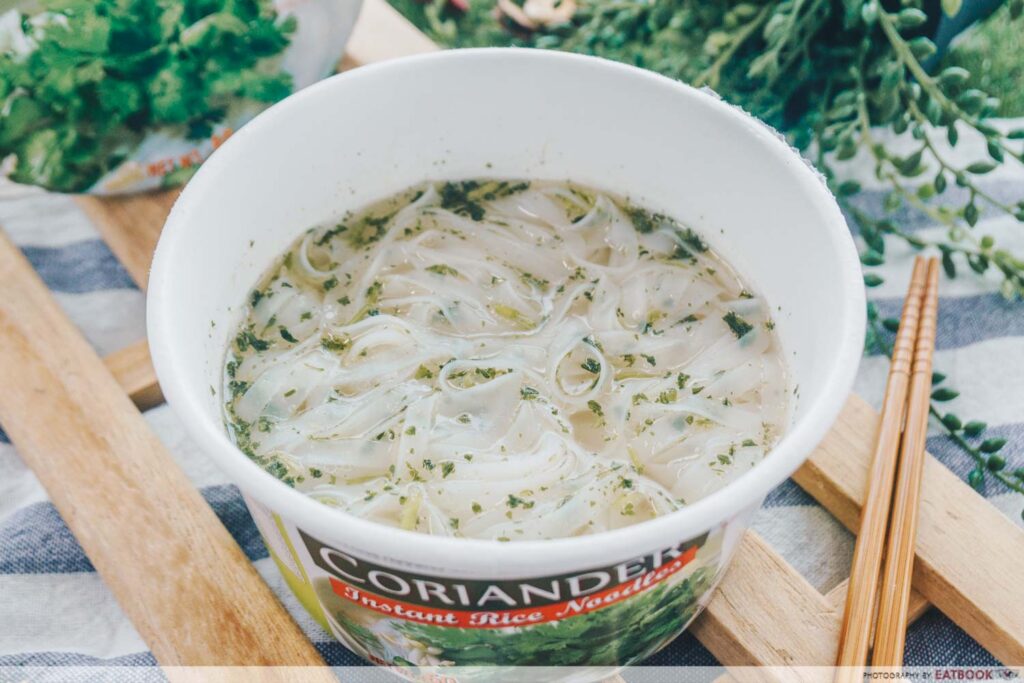 Putting my dislike for coriander aside, I tried the noodles and was surprised that it tasted nothing like coriander. The broth is extremely peppery, with a slight herbiness from the coriander. That being said, one mouthful is enough for me, and I can't imagine eating this entire bowl of coriander noodles. It was way too peppery, like as though someone added a whole bottle of white pepper into chicken stock. 
A plus point is that the noodles are gluten-free; great if you have gluten sensitivity. 
If you're one of the rare few who are on #TeamCoriander and are interested to savour these noodles, you can do so by heading to your nearest Cold Storage to grab a cup at $2.30!
Photos taken by Lim An.