---
Cupcake joints serving pretty cakes
---
Why are cupcakes so flippin' popular? They're easy and fun to make, and there are many flavours to choose from. Singapore is no stranger to her share of cupcakeries, from those selling elaborate designs to the more traditional kueh-inspired bakes. Here are eight cupcake joints in Singapore dishing out treats that are good for a midday snack or for celebrations.
---
1. Lamb Cupcakery
---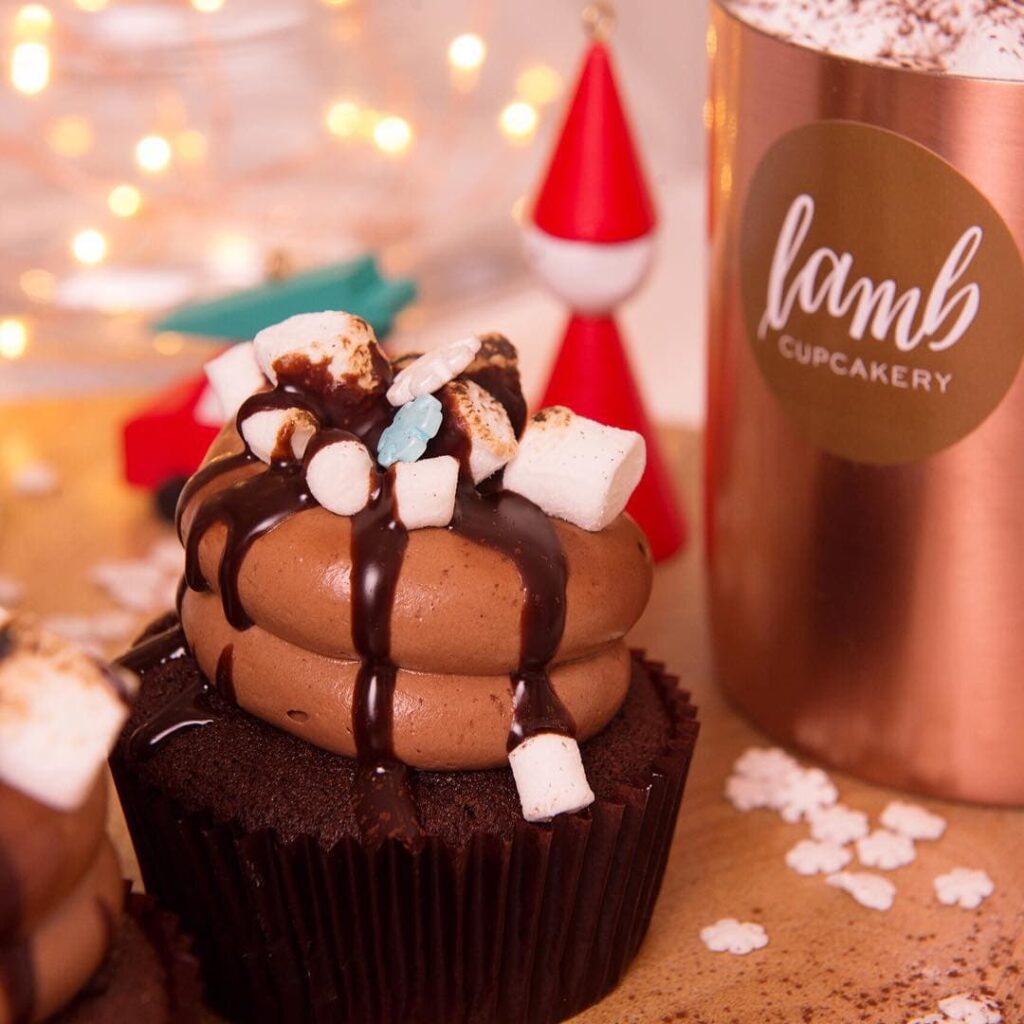 Image credit: @lambcupcakerysg
Lamb Cupcakery's display is a wonderland for cupcake fiends. Rows and rows of colourful cupcakes are sure to have anyone throw their diet out the window. You won't be leaving with just one, so jump into the rabbit hole and go for their assorted half dozen ($24) or dozen ($45). Favourites include the Chocolate Salted Caramel, Vanilla Hazelnut Chocolate, and Madagascar Bourbon Vanilla that hides a Nutella ganache below its ample topping of caramelised hazelnuts. The Mango Coconut offers a more refreshing flavour, with fresh mango curd in the centre.
Address: 8A Marina Boulevard, #B2-61, Marina Bay Link Mall, Singapore 018981
Opening hours: Mon-Fri 10:30am to 7:30pm, Sat 10:30am to 3pm
Tel: 6509 8782
Website
---
2. Ugly Cake Shop
---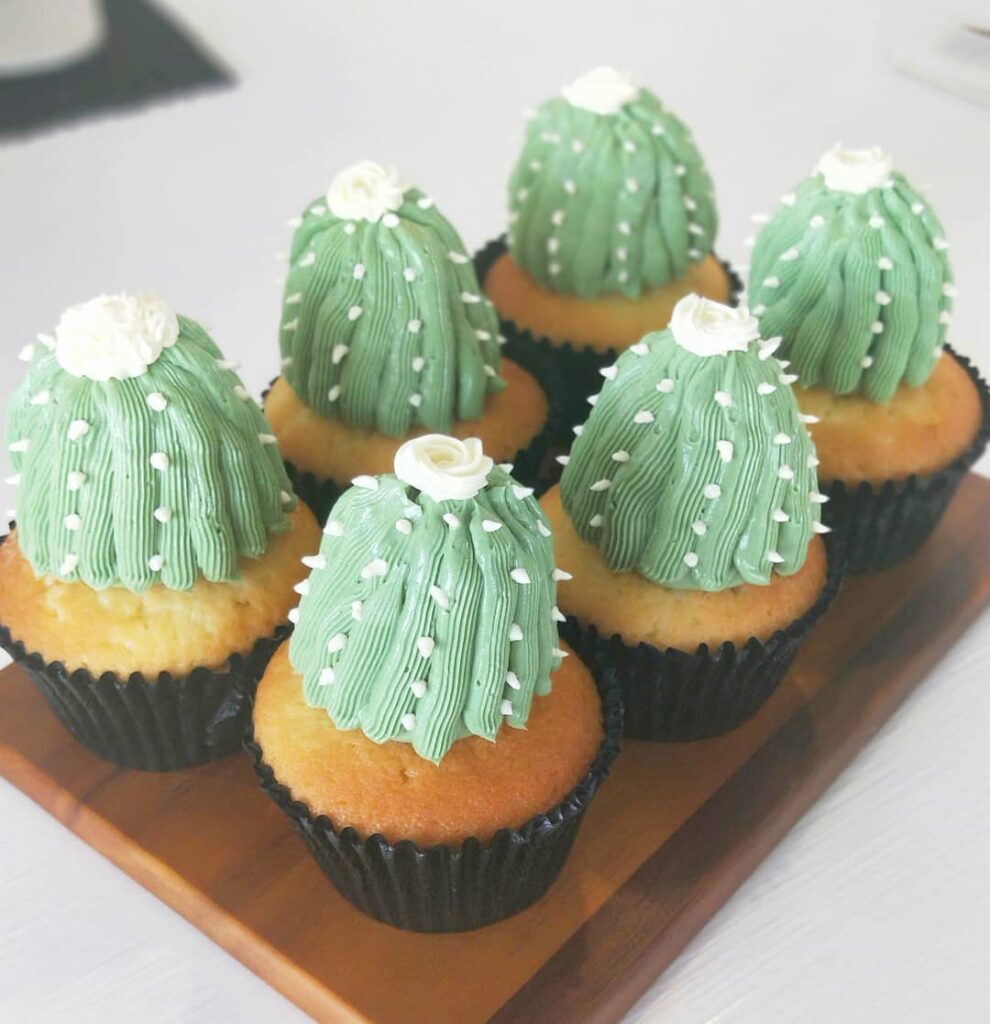 Image credit: @uglycakeshop
Despite its name, the cupcakes at the Ugly Cake Shop are the sort you'll see in the background of a Kinfolk magazine shoot. Think soft swirls with elegant drizzles in a variety of eye-pleasing shades. Highlights include the ever-popular salted egg-inspired Vicki ($27 for a box of six), Milo Dinosaur ($27 for a box of six) and Melissa ($25.20 for a box of six). They've also launched the vegan Zainasaurus ($25.20 for a box of six) that's topped with cocoa nibs.
Address: 535 Kallang Bahru, #01-06 GB Point, Singapore 339351
Opening hours: Mon-Sat 10am to 7pm
Tel: 8228 8300
Website
---
3. Julie Bakes
---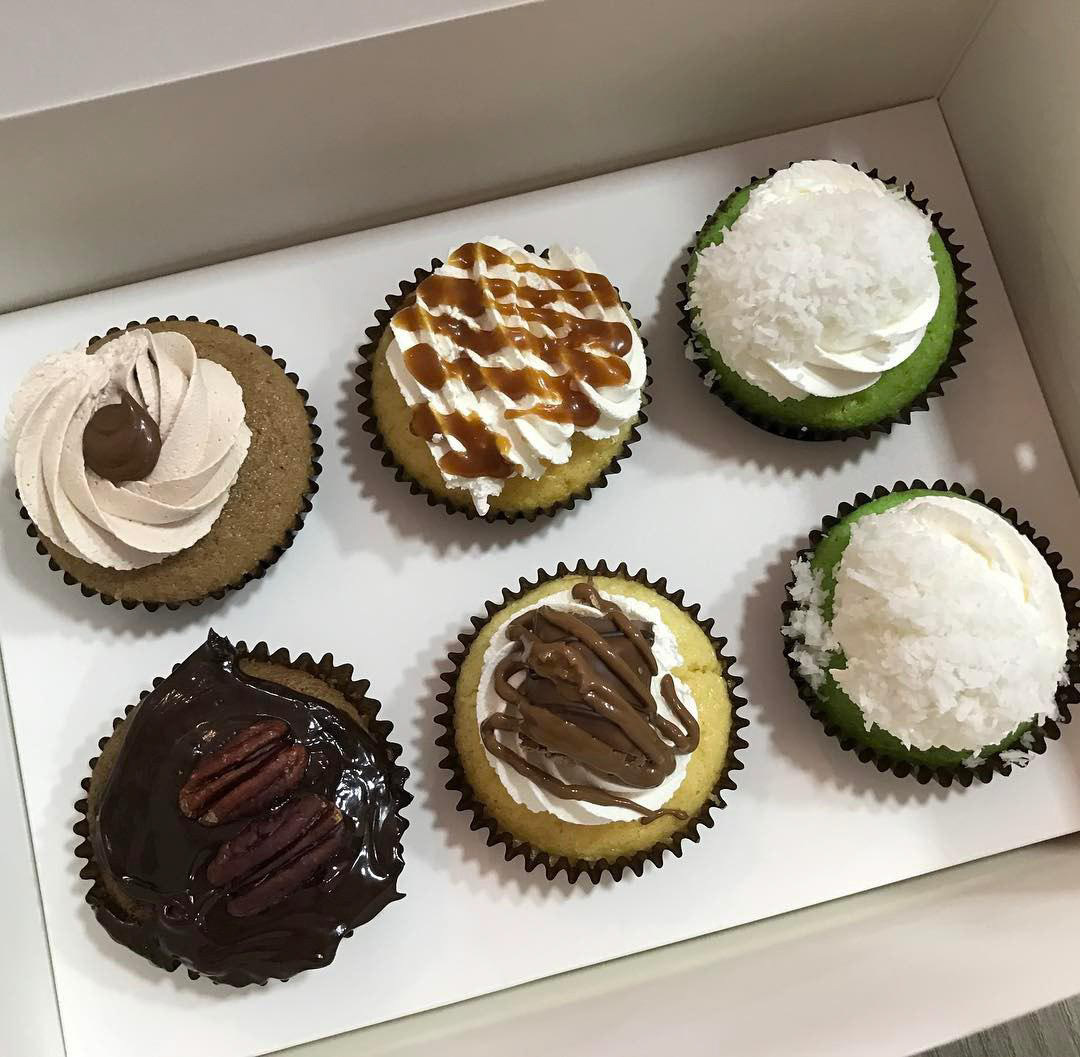 Image credit: @juliebakes
What's a plain ol' chocolate cupcake to do when you've got contenders like Onde Onde ($4) and Pisang Bakar Keju Coklat ($4) to fight with? Julie of Julie Bakes is the sweet macik baking up a storm in her tiny shopfront at Baghdad Street. Her claim to fame is transforming old school kueh into fluffy cakes and cupcakes. She even sells old-school kueh, some of which are almost impossible to find in this day and age, on the side. You'll not regret making space for her Talam Jagong Durian ($3).
Address: 14 Baghdad Street, Singapore 199653
Opening hours: Tues-Sun 12pm to 8pm
Tel: 9647 9027
Website
---
4. 51 fiveone degrees
---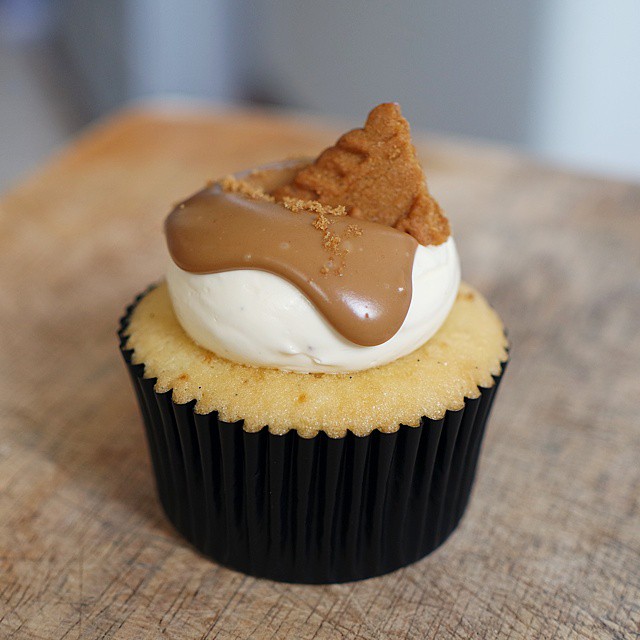 Image credit: @amelieseah
Don't let its simplicity mislead you. Each cupcake from 51 fiveone degrees is jam-packed with flavour. The bakers stick to the classics, adding tried-and-tested combinations to the menu with confidence. There are Chocolate Cream Cheese, Speculoos Cookie Butter and Lemon Grey with Earl Grey tea ($3.50 each). You'll do well to come by a little earlier to add their hot-selling Pandan Chiffon ($12) to your shopping cart.
Address: Blk 203 Toa Payoh North, #01-1113, Singapore 310203
Opening hours: Mon-Fri 12pm to 9pm
Tel: 6526 9328
Website
---
5. The Frosted Chick
---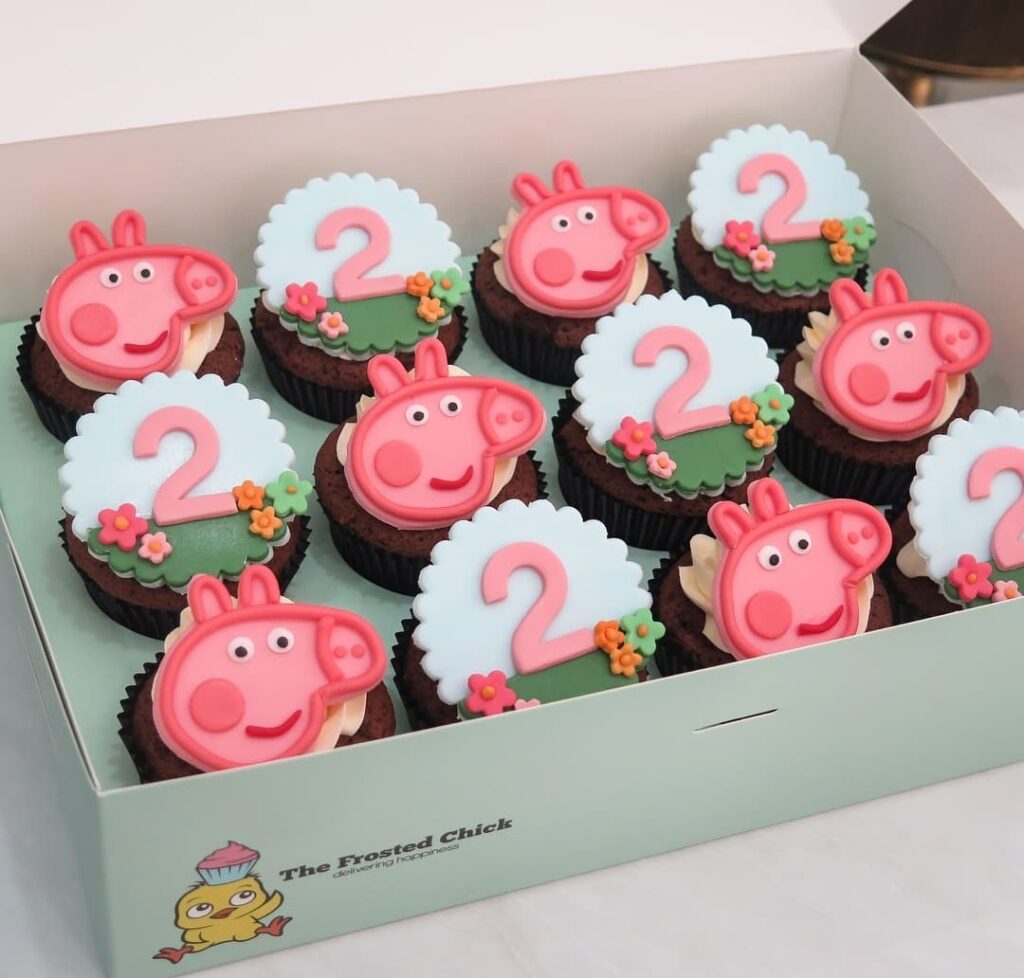 Image credit: @thefrostedchick
Husband-and-wife duo Aaron and Vanessa have their son Aden to thank for The Frosted Chick's adorable name. Enamoured by his mother's cake decorating skills, he began decorating his own toy chick hence "frosted chick". The cupcakes feature classic flavours, such as Very Vanilla ($3) and Lemon Meringue ($3.50), and can be customised accordingly. For parents, they are great at making popular cartoon cakes, including Peppa Pig and Paw Patrol!
Address: 194 Kim Keat Avenue, #01-414, Singapore 310194
Opening hours: Tue-Sun 11:30am to 7:30pm
Tel: 6250 3613
Website
---
6. Fluff Bakery
---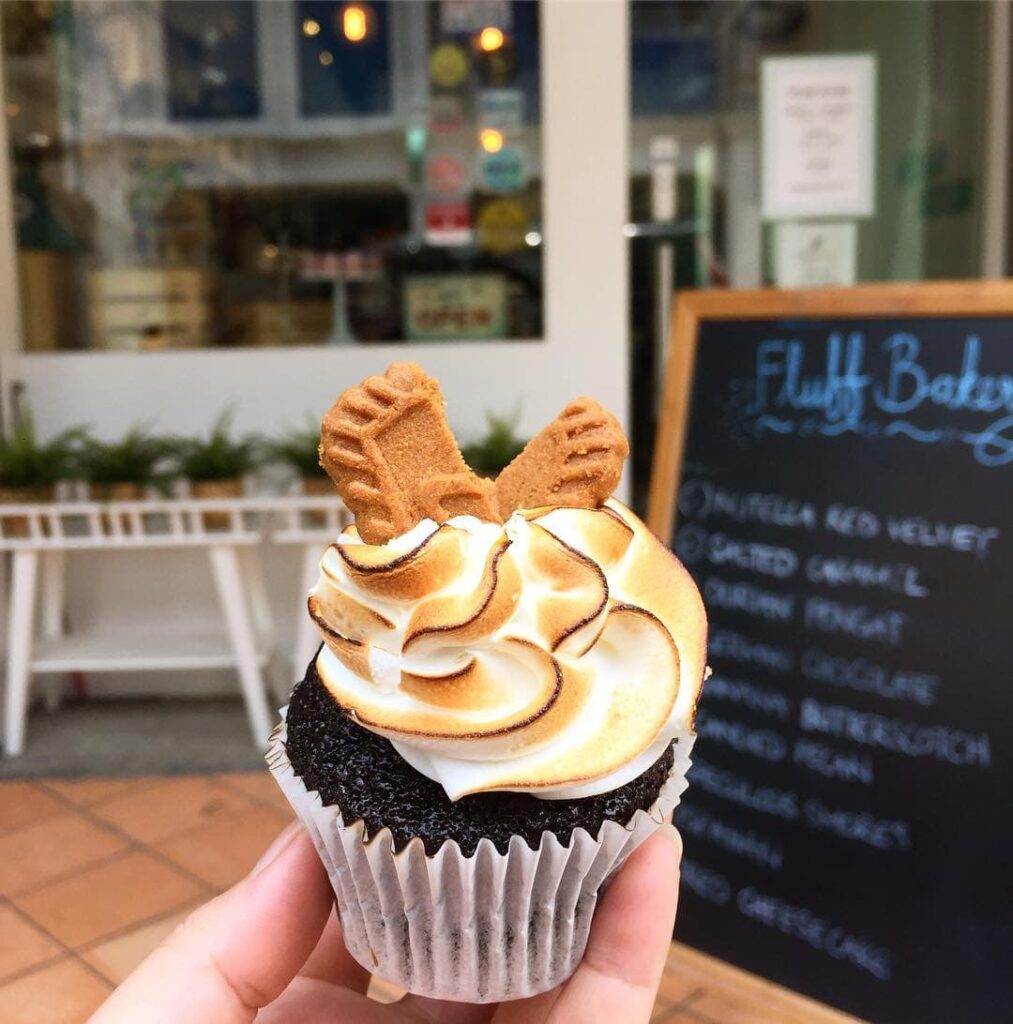 Image credit: @fluffbakery
What started out as a way to raise money for a wedding has since turned into a booming business that supplies Singaporeans with delectable halal cupcakes. At Fluff Bakery, don't be surprised to find Durian Chendol ($4) and Mango Sticky Rice ($4) alongside a pastel pink Ispahan ($4) – their take on famed patisserie Pierre Hermé's original creation of rose, raspberries and lychee.
What makes them such a hot commodity is the luscious filling within each cupcake. The cupcakes are meticulously cored and filled before frosting. Flavours like the Pandan Creme Brulee ($4) even get a IG-worthy topping of sugar shards.
Address: 4 Jalan Pisang, Singapore 199071
Opening hours: Tue-Sat 12pm to 7:30pm, Sun 11am to 5pm
Tel: 9660 3541
Website
---
7. Swirls Cupcake Bakery
---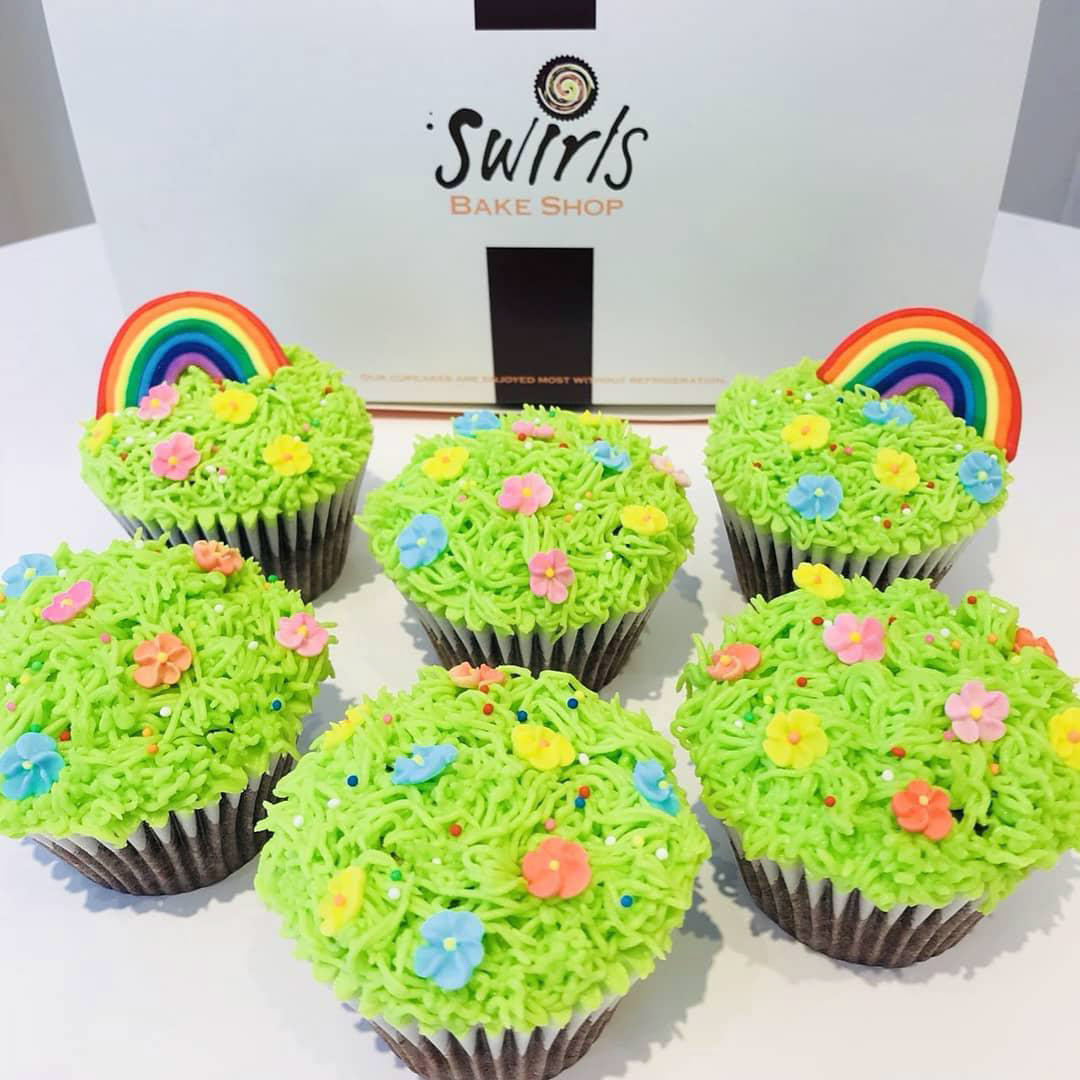 Image credit: @swirls_bakery
The husband-and-wife duo behind Swirls Cupcake Bakery drove across the whole of United States of America, tasting cupcakes from independent and chain bakeries to find the perfect cupcake recipe.
Currently, there are over 100 flavours on their menu, with a standard selection of flavours available daily. The cupcakes are available in three sizes: tiny Gobbles Gobbles for little ones, Regular, and Colossal, which weighs a whopping 3.5kg. Those who want something a little special can also request for customised designs, ranging from elaborate buttercream flowers to fondant minions. They also deliver islandwide, though a minimum order applies.
Address: 8 Rodyk Street, #01-08, Singapore 238216.
Opening hours: Mon-Sun 11:15am to 8pm
Tel: 6634 4765
Website
---
8. Sweetest Moments
---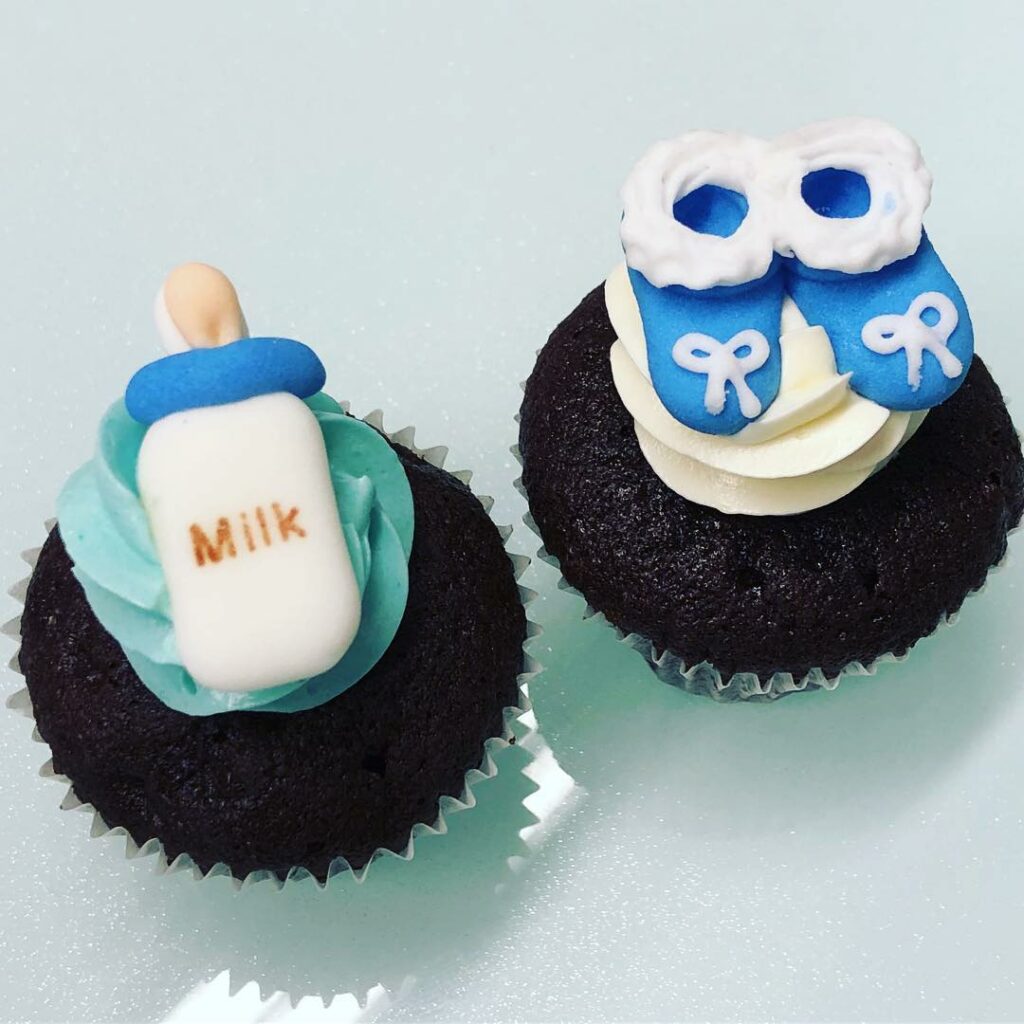 Image credit: @auntjesszhuo
Sweetest Moments customised cakes and cupcakes for their Fann Wong and Christopher Lee son's second birthday and they loved it. Owner Rachel prides herself in making treats that are as delicious as they look, catering to themes ranging from princesses to puppies (from $17.90). For something special, she's also got Pull-Apart Cupcakes (from $79/box), where up to 54 mini cupcakes are assembled and iced to look like one glorious cake – a fuss-free alternative to the usual cakes.
Address: 30 Tai Seng Street #08-05, BreadTalk IHQ, Singapore 534013
Opening hours: Mon-Sun 9am to 5pm
Tel: 6286 2553
Website
---
Sweet treats for every occasion
---
Regardless of the kind of topping you like, we can all agree that cupcakes are amazing and are well worth the calories. If you're looking for some delightful desserts the next time you're out, keep this list in mind!
Lee's Confectionery Review: Minimalist Jurong Cafe With Beautiful Desserts That Can Rival Janice Wong's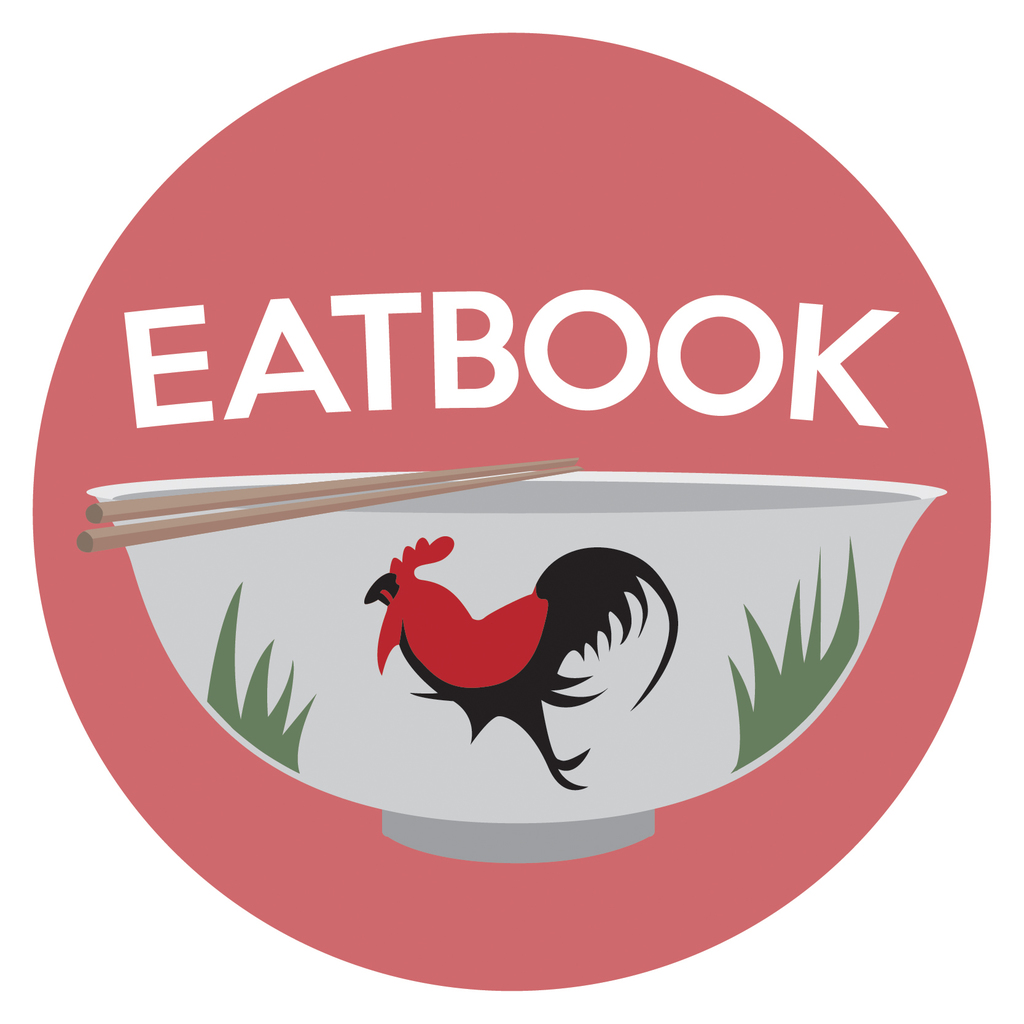 Drop us your email so you won't miss the latest news.