Doga Xiang Crisp Chilli from Taiwan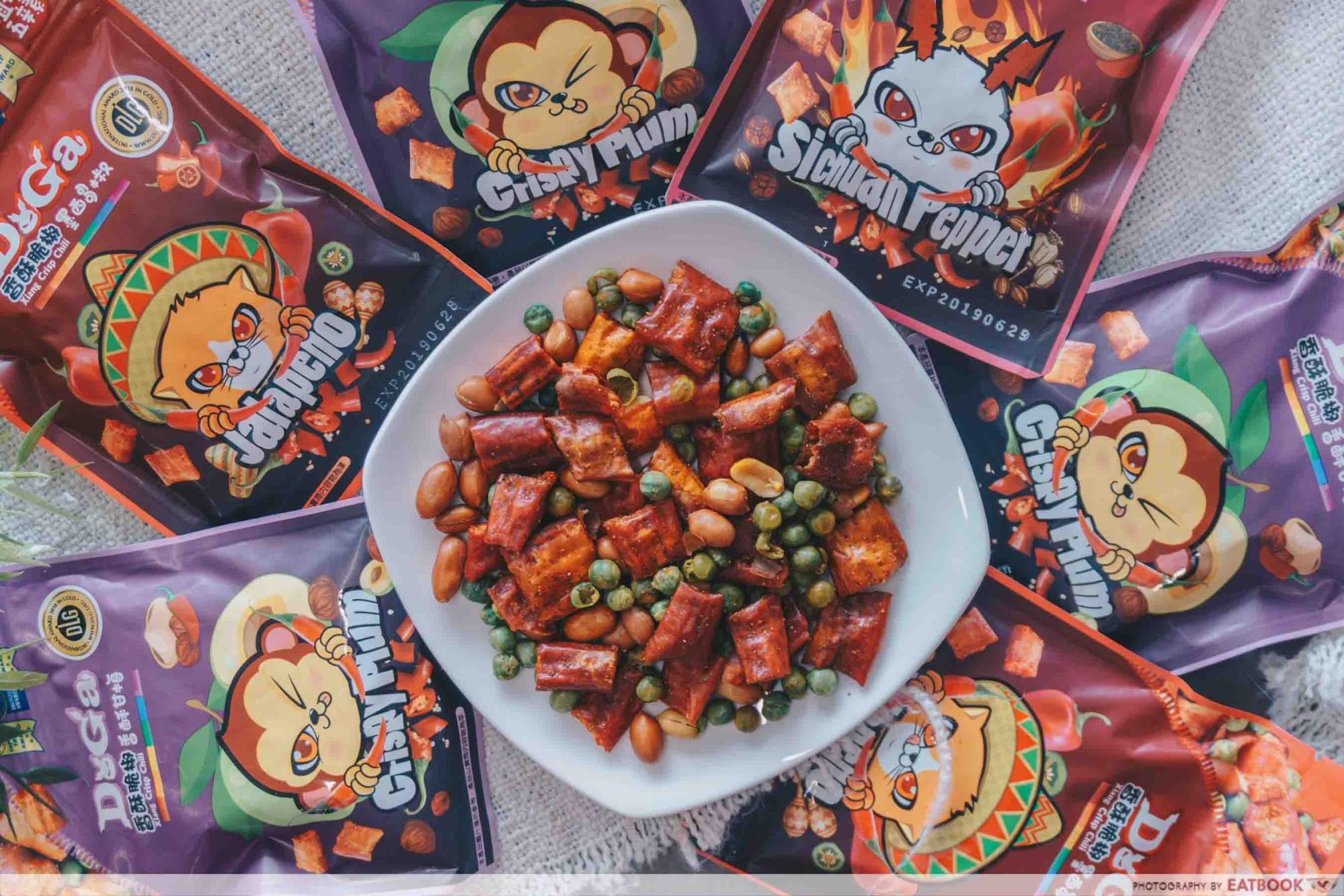 Taiwan's famous Doga Xiang Crisp Chilli snacks have landed on our shores and into our stomachs. Don't let those cherubic mascots fool you. Beneath those cutesy packaging are tongue-numbing treats mixed with real peppercorn, giving you mala goodness on-the-go.
Available exclusively at all Cheers outlets, you can now get them at just $2.95 a packet (U.P $3.50).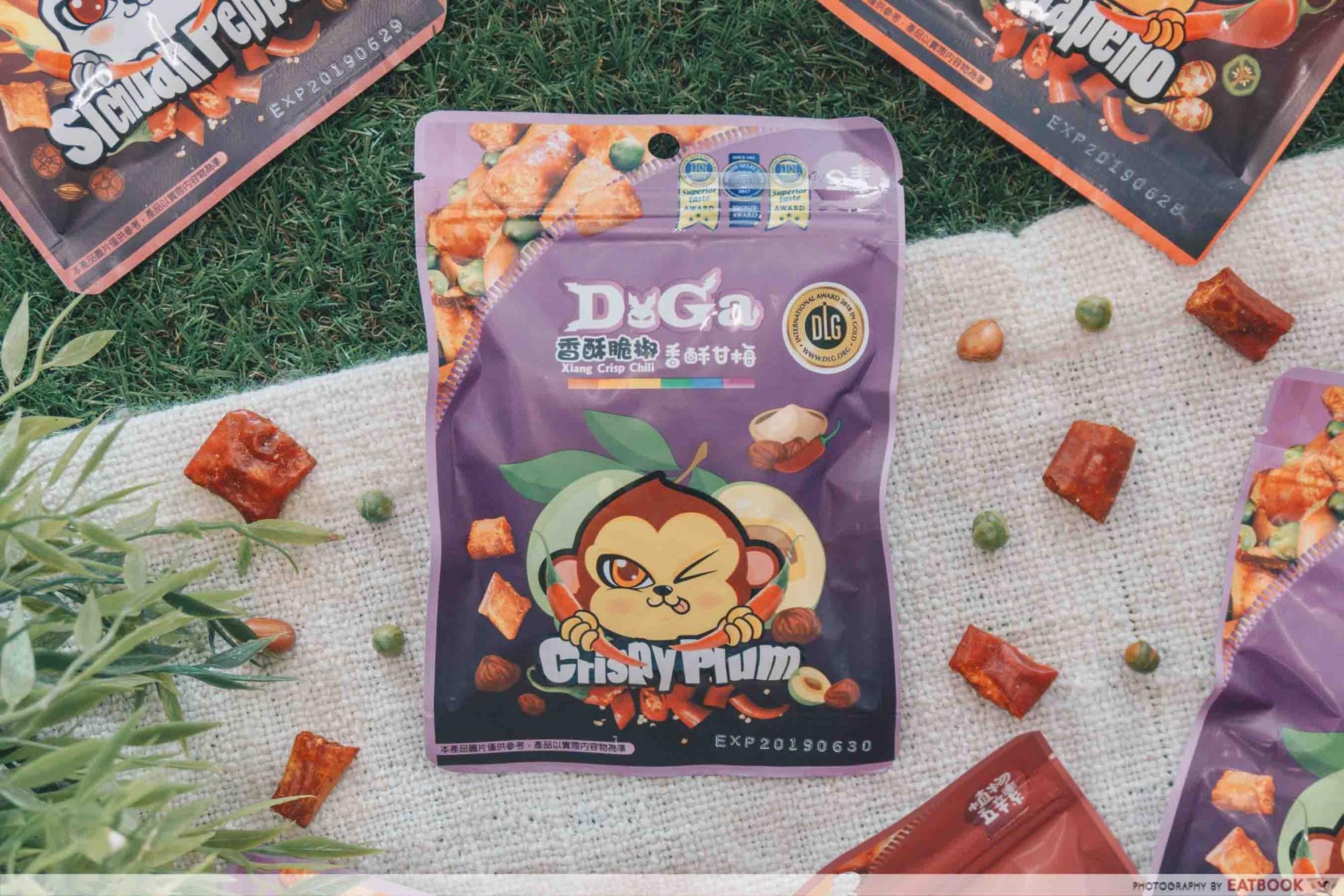 The snacks are available in three flavours: Crispy Plum, Jalapeno and Sichuan Pepper. Inside each packet is a hearty mix of dried chilli, peanuts and green peas that stirs your appetite when eaten with the tantalising powder blend.
For those who can't handle the heat, the Crispy Plum will be a welcomed respite. Thanks to the smidge of plum powder, this snack has a sweet and sour aftertaste. As it is not that spicy, snacking on this while chugging down a pint of ice cold beer proves to be an addictive affair.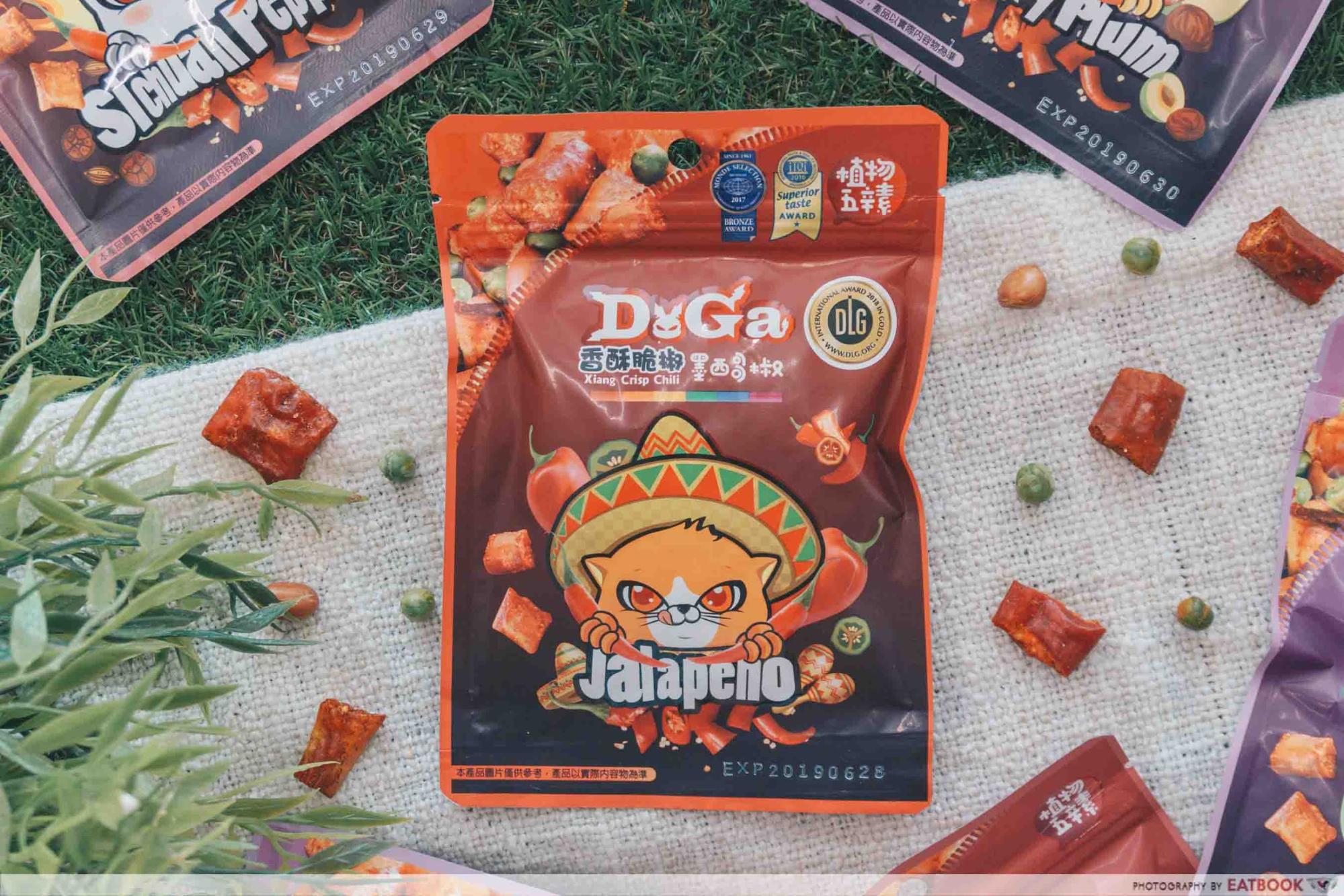 If you're ready to dive into the world of spice, albeit not fully, the Jalapeno is a good halfway point. Winning the Superior Taste Award in 2016, this is the most popular flavour amongst Taiwanese customers.
Here, dried peas and peanuts have been dusted with black pepper and curry powder – enough to prickle your tongues but not have you reaching for water. They make good snacks for parties and gatherings, as the heat is just nice for all to eat.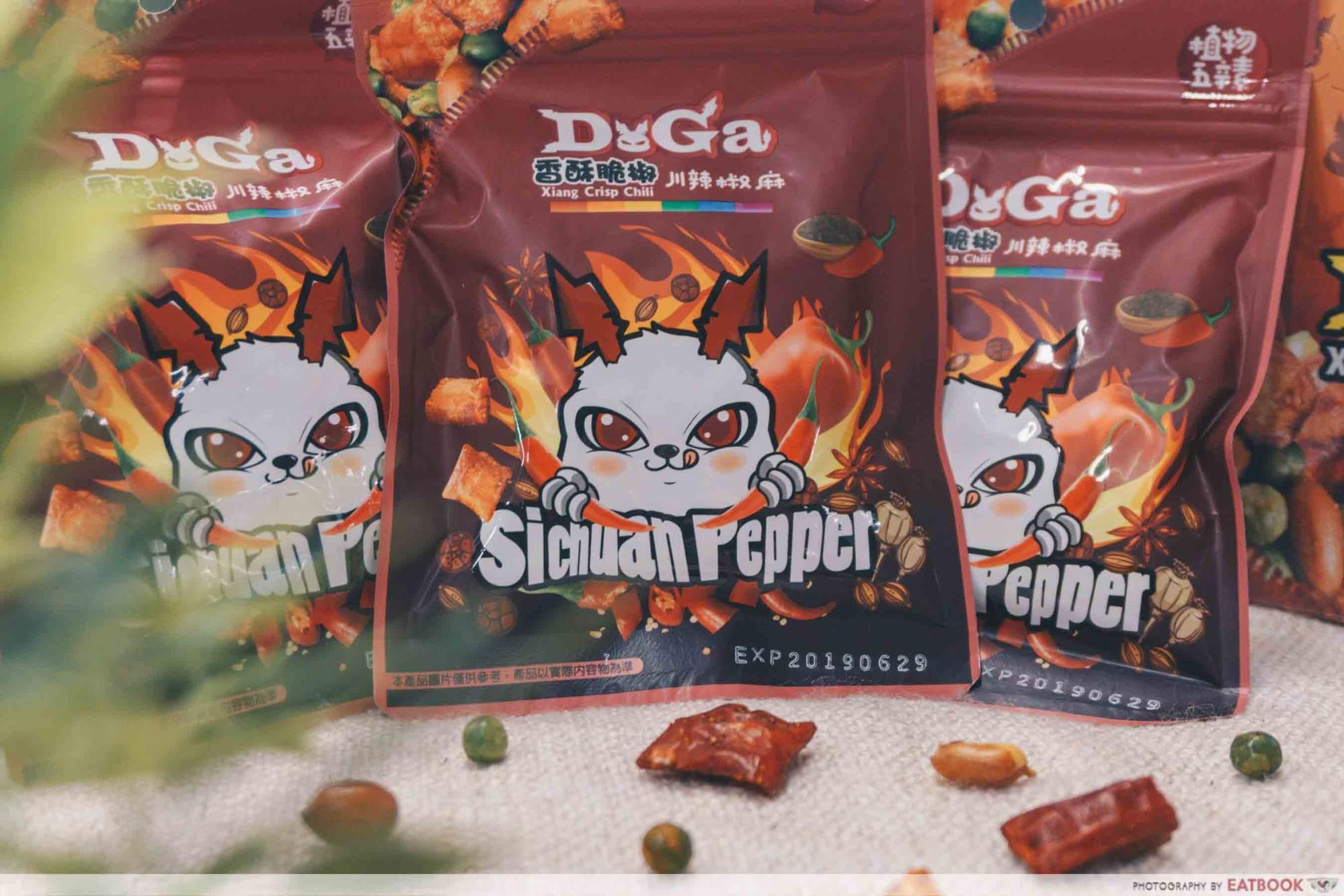 And finally, the granddaddy of them all: the Sichuan Pepper.
This is the stuff for die-hard ma la fans. Tear open the packet and you'll find copious amounts of dried Sichuan peppers, amidst the nuts. Its fiery heat makes for a good perk-me-up during the midday work slump, as one bite definitely lifted our spirits up and kept us awake.
Fat Bird Review: Ma la Xiang Guo And Chicken Stew Hot Pot Buffet At $15.90++ At Bedok
On that note, it's best to eat these beauties with a glass of milk by your side.
Try the Doga Chilli snacks exclusively at Cheers outlets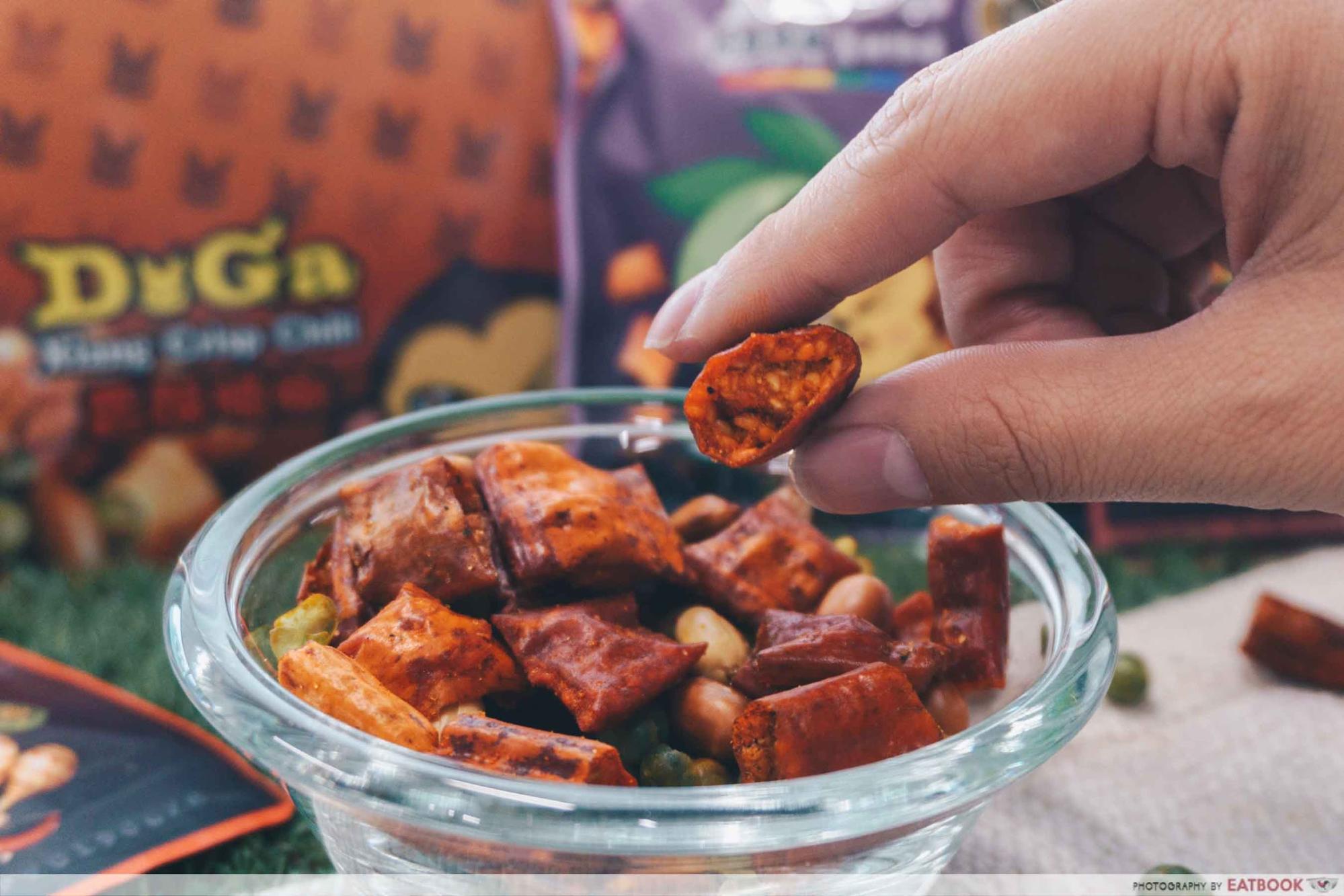 With Christmas just around the corner, those looking to spice up their pantry for guests would be wise to give Doga Xiang Crisp Chilli a shot.
After all, winning multiple food awards and the hearts of many Taiwanese has gotta count for something. Simply head to any Cheers outlet if you're craving for something more than the usual potato chips and biscuits.
This post was brought to you by Cheers.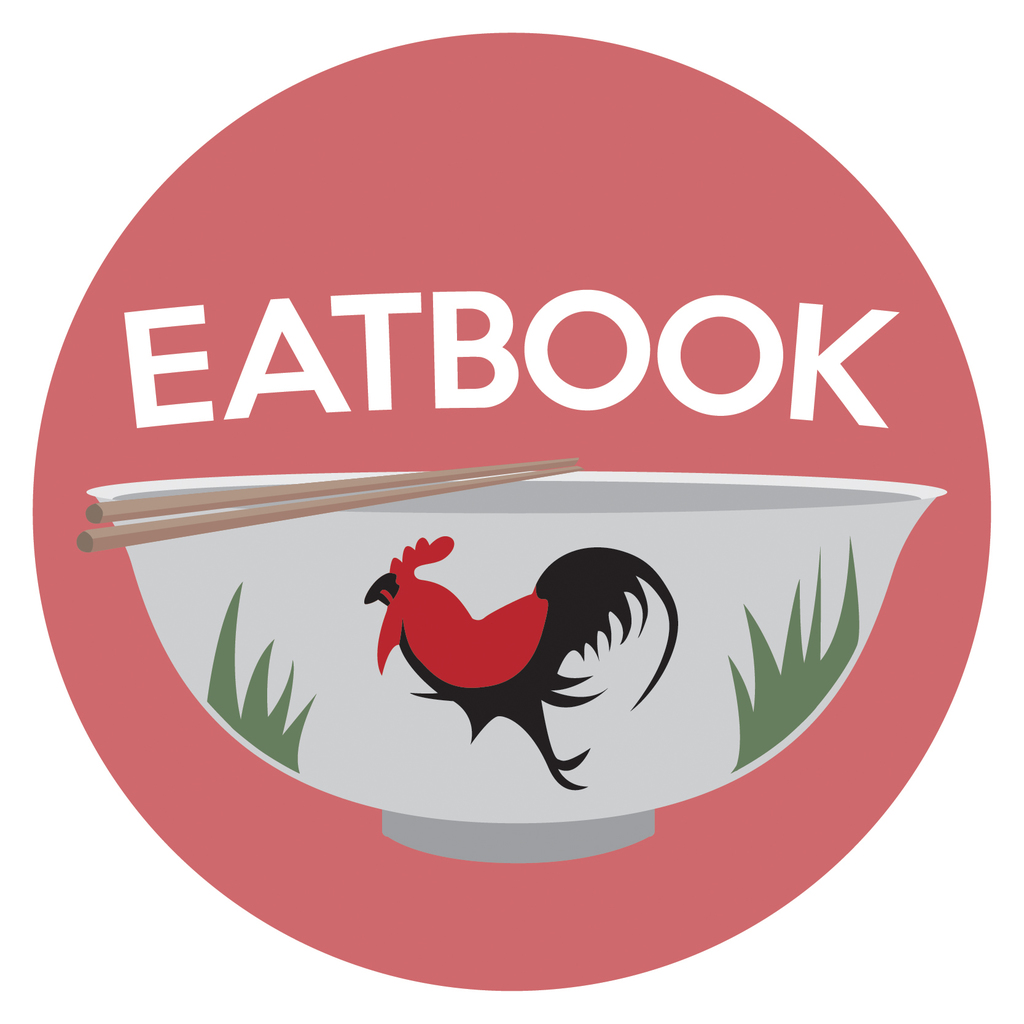 Drop us your email so you won't miss the latest news.