Enter the fridge into The Dragon Chamber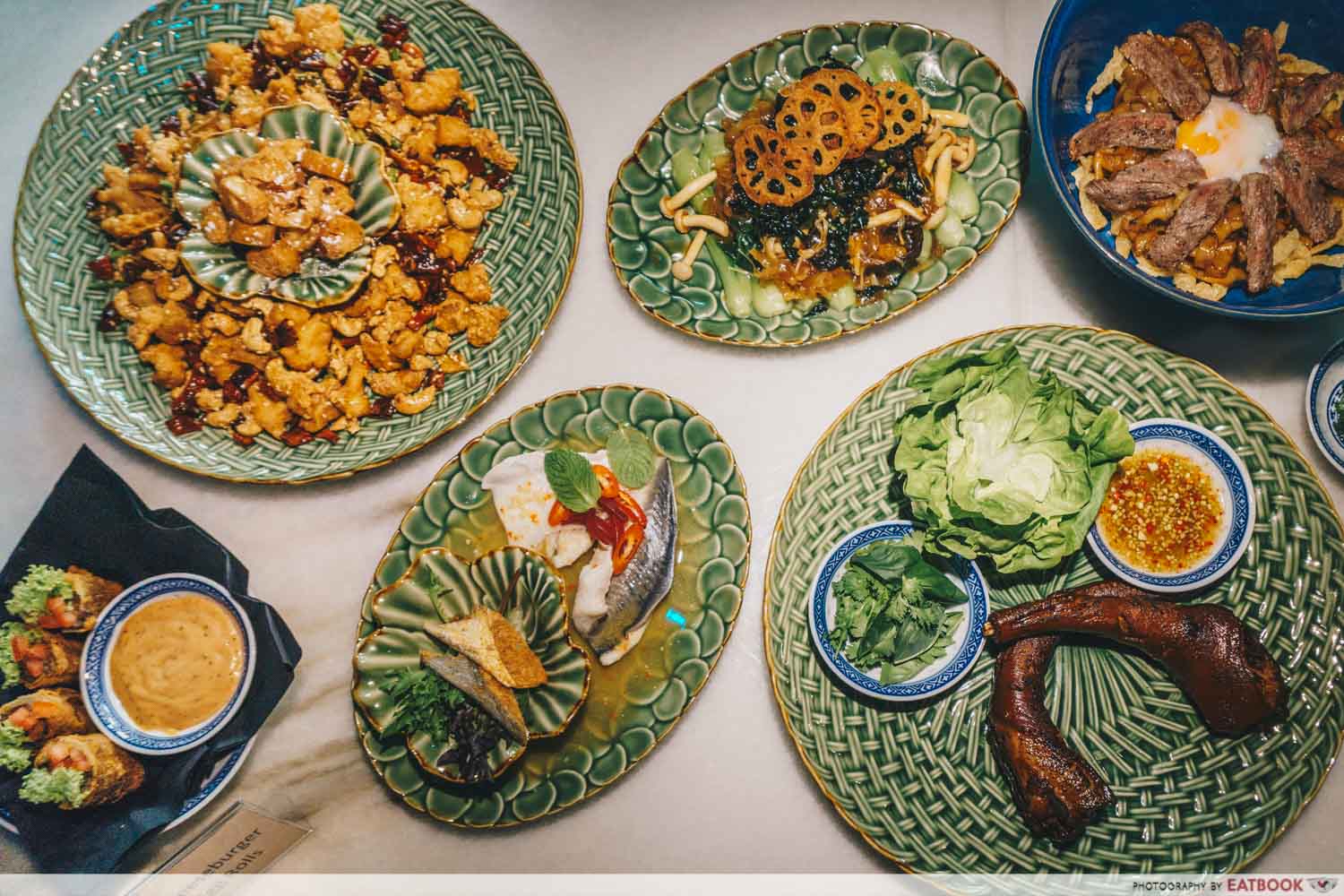 With an entrance masked as a fridge door at a wanton mee stall, The Dragon Chamber is a new restaurant for (secret) gatherings.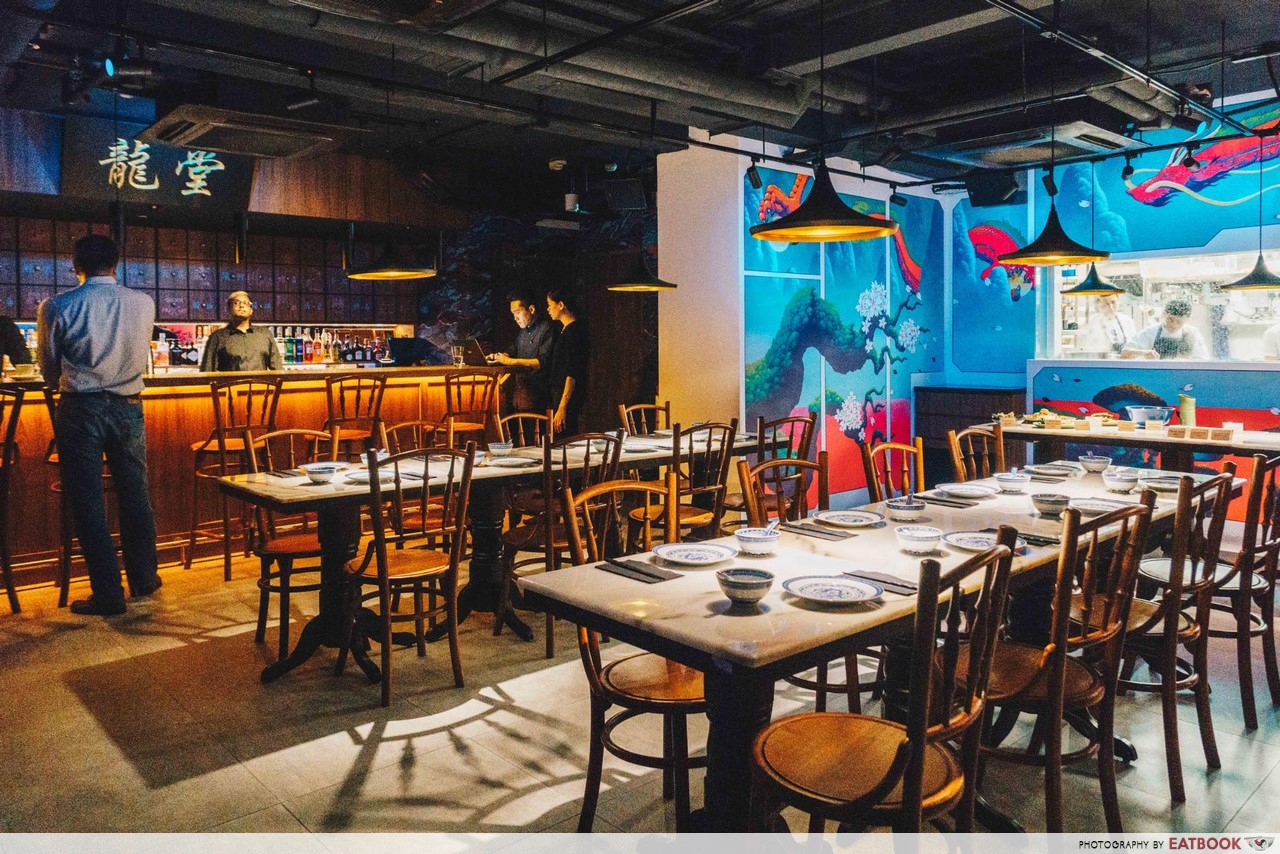 Tucked away at Circular Road near Boat Quay, this speakeasy unfolds itself in the dark, revealing a 93-seater space which contrasts vastly with the humble fridge entrance. The place boasts a bar, a private dining area, and an even more private VVIP room – in line with the 'secret' Chinese mafia vibes of the restaurant.
While The Dragon Chamber had me at 'hello' with its unique entrance, the food had me equally impressed. You might find the dishes here a tad similar to Lokkee at Plaza Singapura, attributed to the fact that the restaurant is conceptualised by Ebb and Flow Group, as well as Tung Lok Group – the same people behind Lokkee.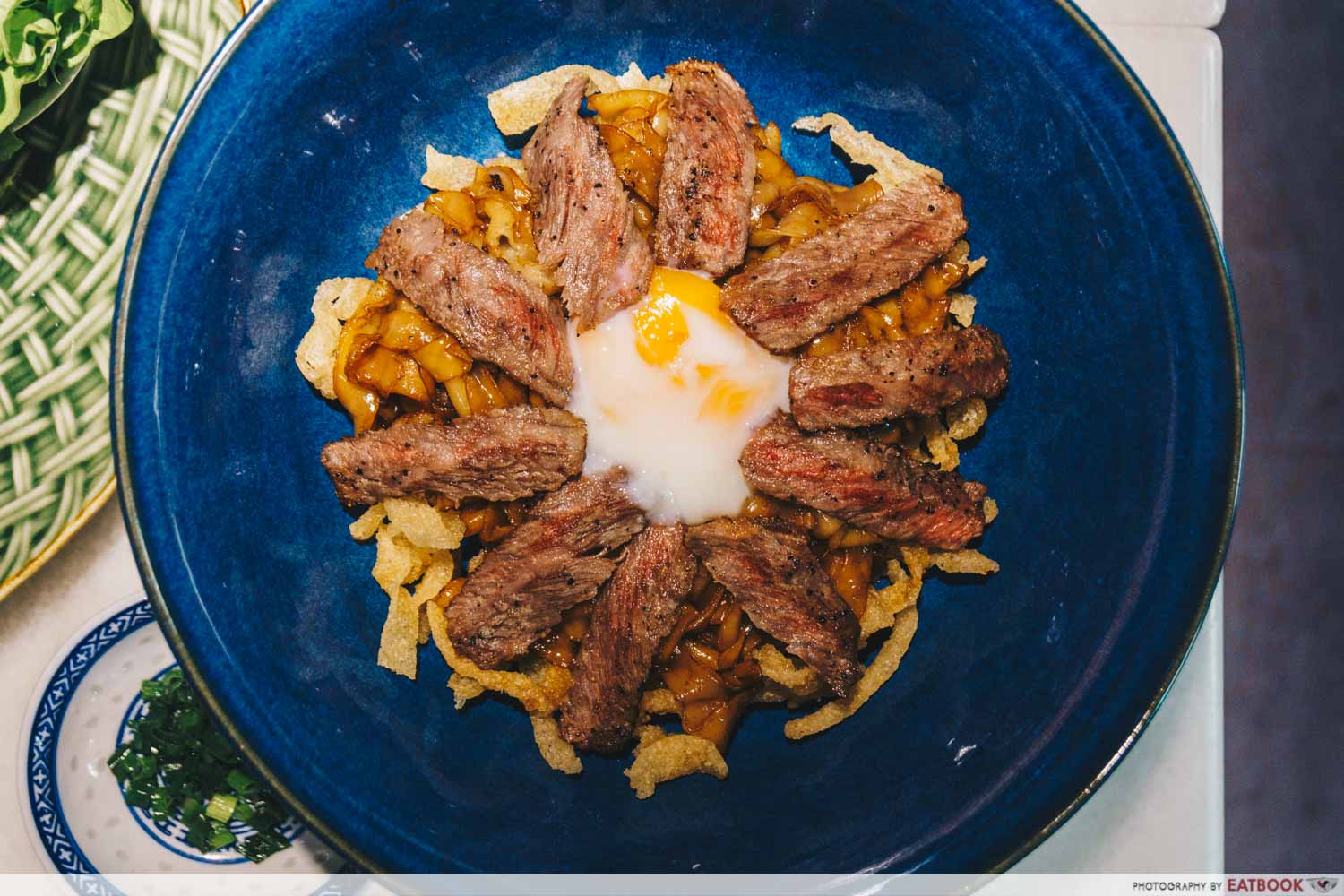 Everyone at the table raved about the huge bowl of Wagyu Truffle Beef Hor Fun ($68++), which serves two to three people. With premium A4 Kagoshima wagyu beef slices and a thick and viscous truffle sauce, this isn't your typical bowl of beef hor fun.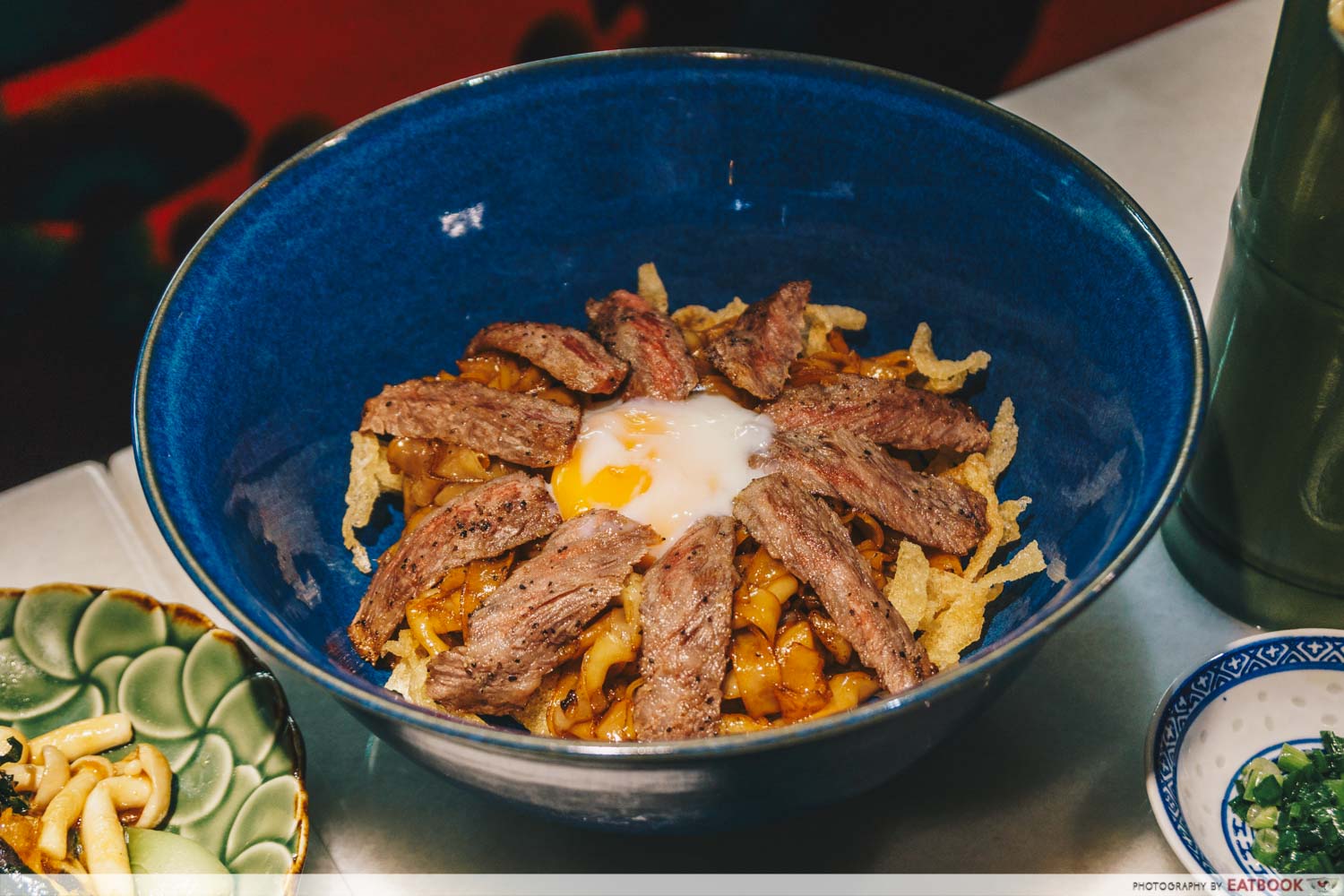 Texture makes taste. Half of the hor fun was deep-fried, while the other half was stir-fried, giving a mixed texture of crunchy and chewy at every spoonful. On top of it, there's also that delicious truffle aroma permeating both the noodles and fatty slices of wagyu beef.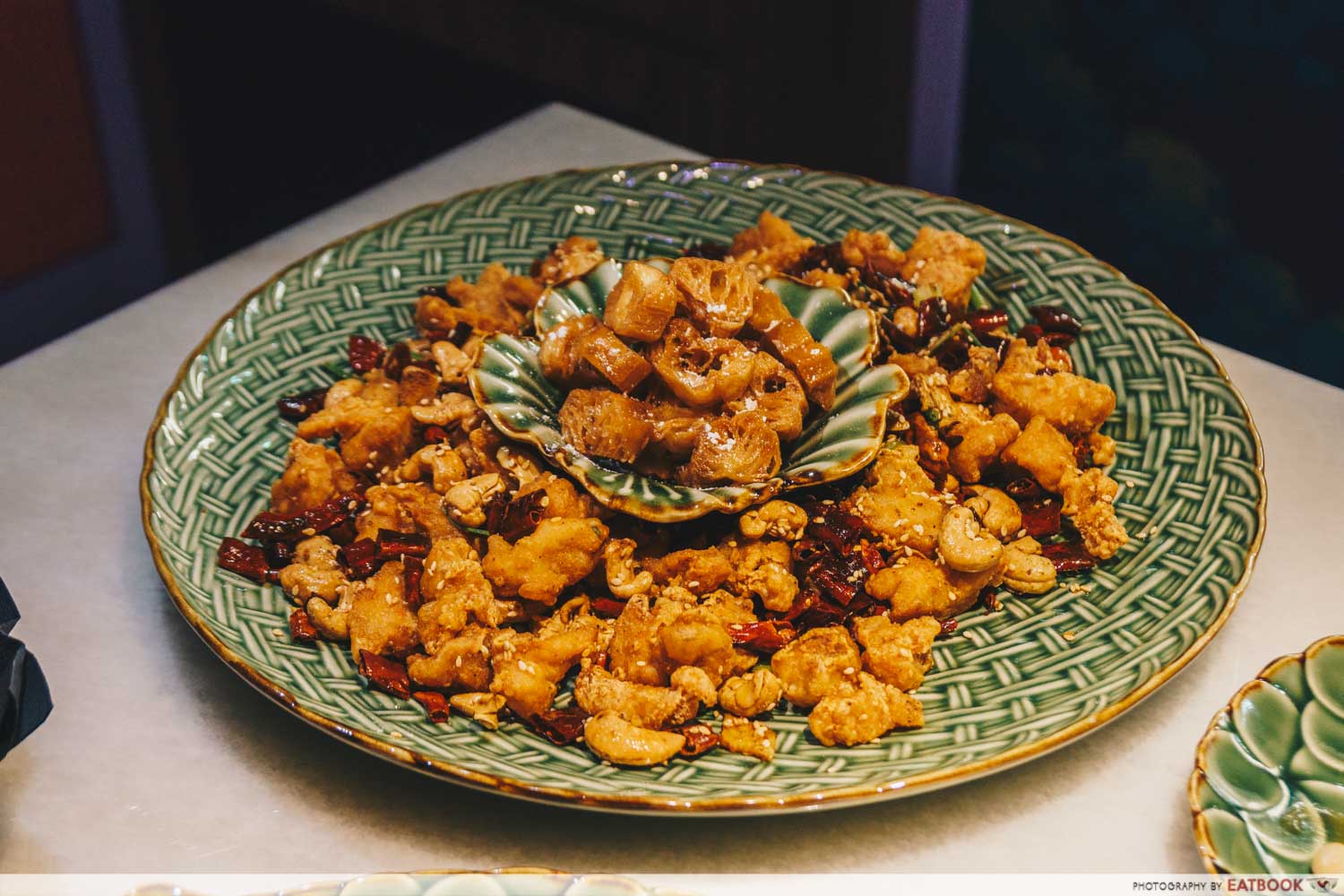 Fans of spicy dishes will love the Firecracker Chicken and Maple Fritters ($16++/$28++) and Dragon Mountain ($88++/$138++).
The former is a Chinese twist on chicken and waffles, where fried you tiao infused with maple syrup is used in place of waffles. Seasoned with Sichuan peppercorn and other spices, the chicken chunks and you tiao are best paired with a bowl of white rice.
The Dragon Mountain features an Australian spiny lobster covered with a generous scattering of fried garlic and fermented soybean bits, chillies, and Sichuan peppercorns. Prized for its meaty tail than claw meat, each morsel of lobster is tender and moreish from being heavily seasoned.
Singaporeans might already be used to a pig's nose-to-tail cooking. However, at The Dragon Chamber, the spotlight turns to the odds, ends, and organs of a crocodile.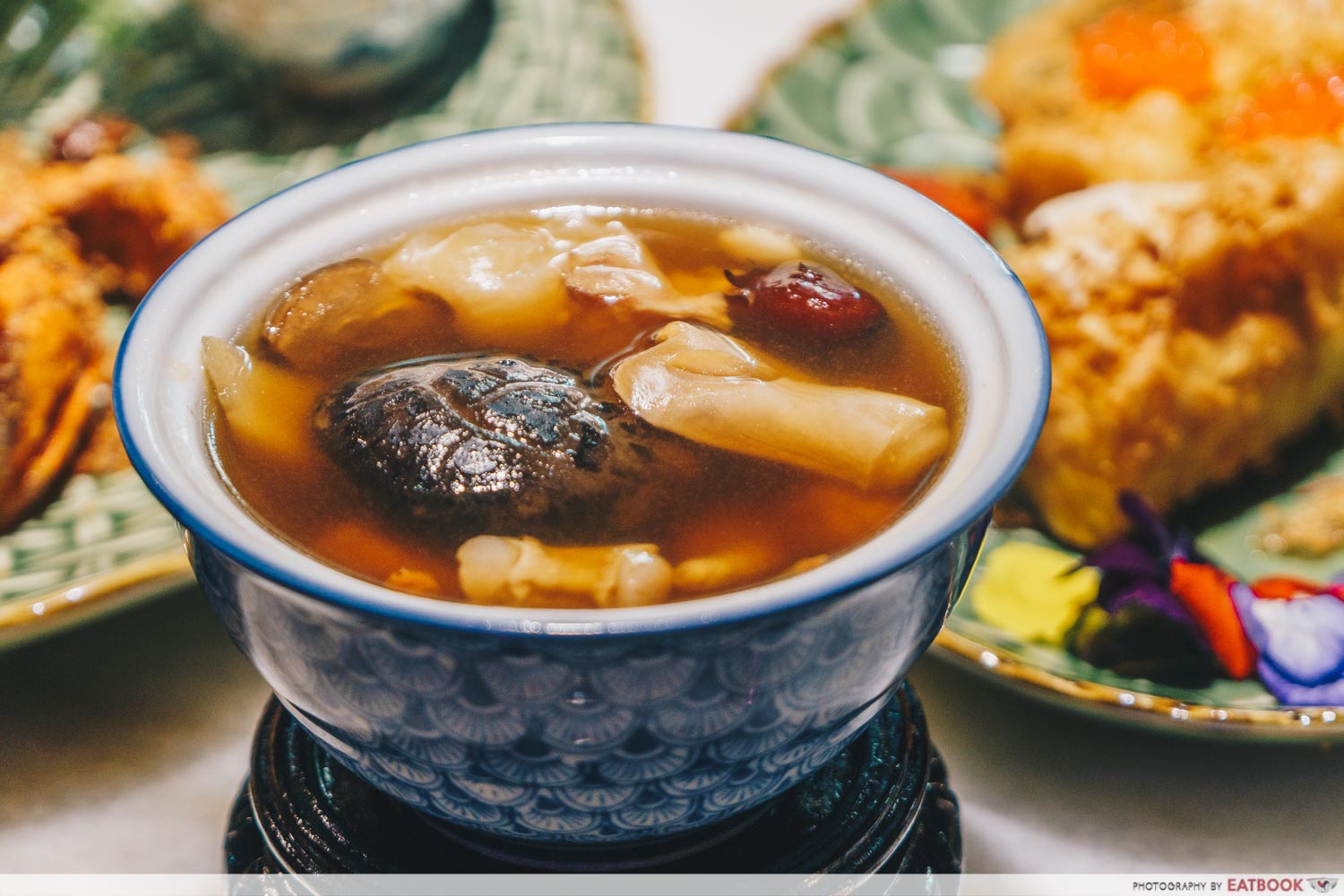 The D*** Soup ($30++) is a dish which totally matches the crude and #gangsta feels of the restaurant. It garnered mixed reactions, with some enjoying the herbal soup featuring a crocodile penis, and others reeling in fear of the unknown. This exotic food is a novelty, and one definitely needs courage to order it first.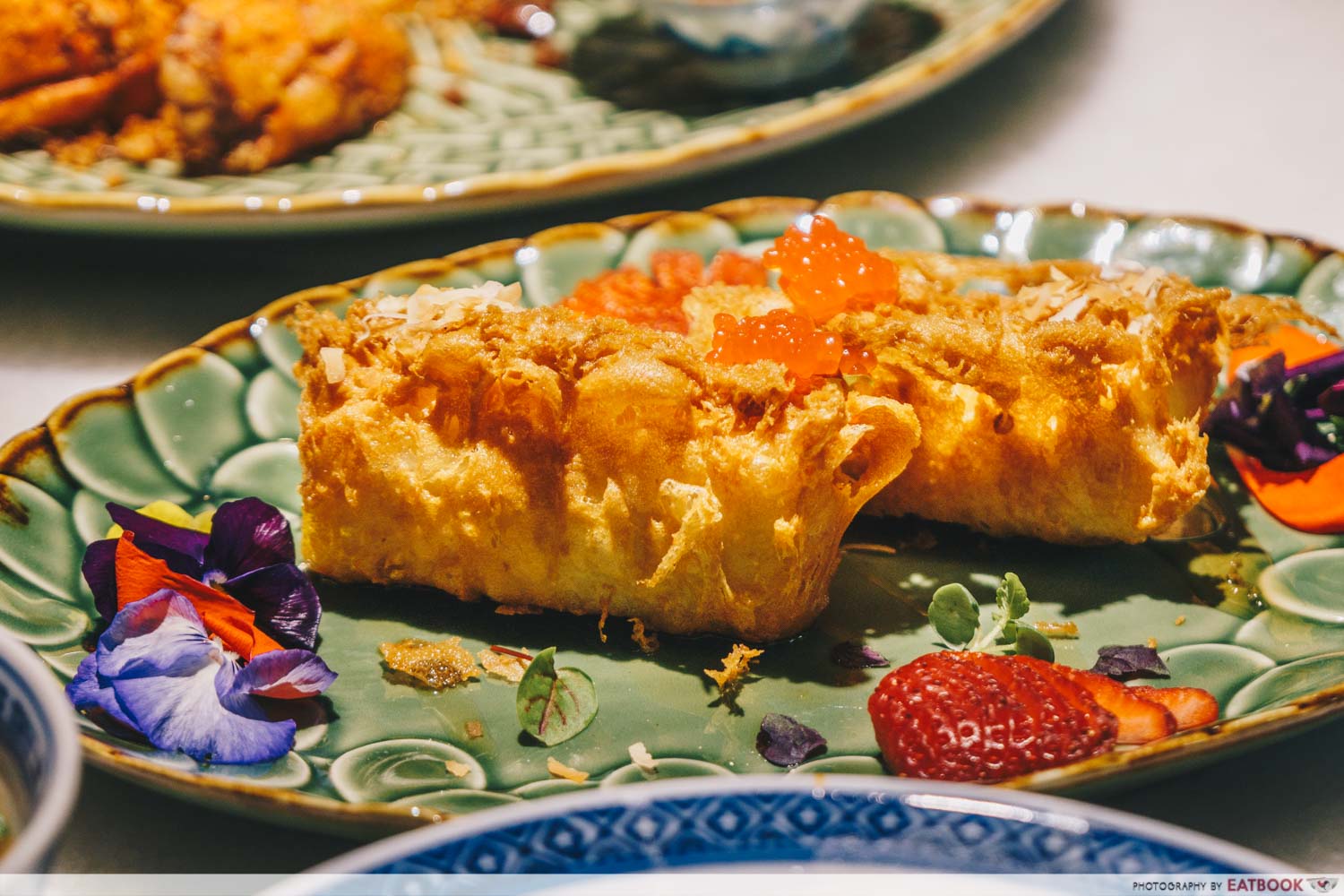 Complete the meal with some Fried Durian ($12++). The resounding crunch from the fried batter, coupled with the smooth, silky durian custard centre, makes for a mouthwatering dessert you will have a second stomach for.
10 Clarke Quay Food Gems To Fuel Up At Before And After Partying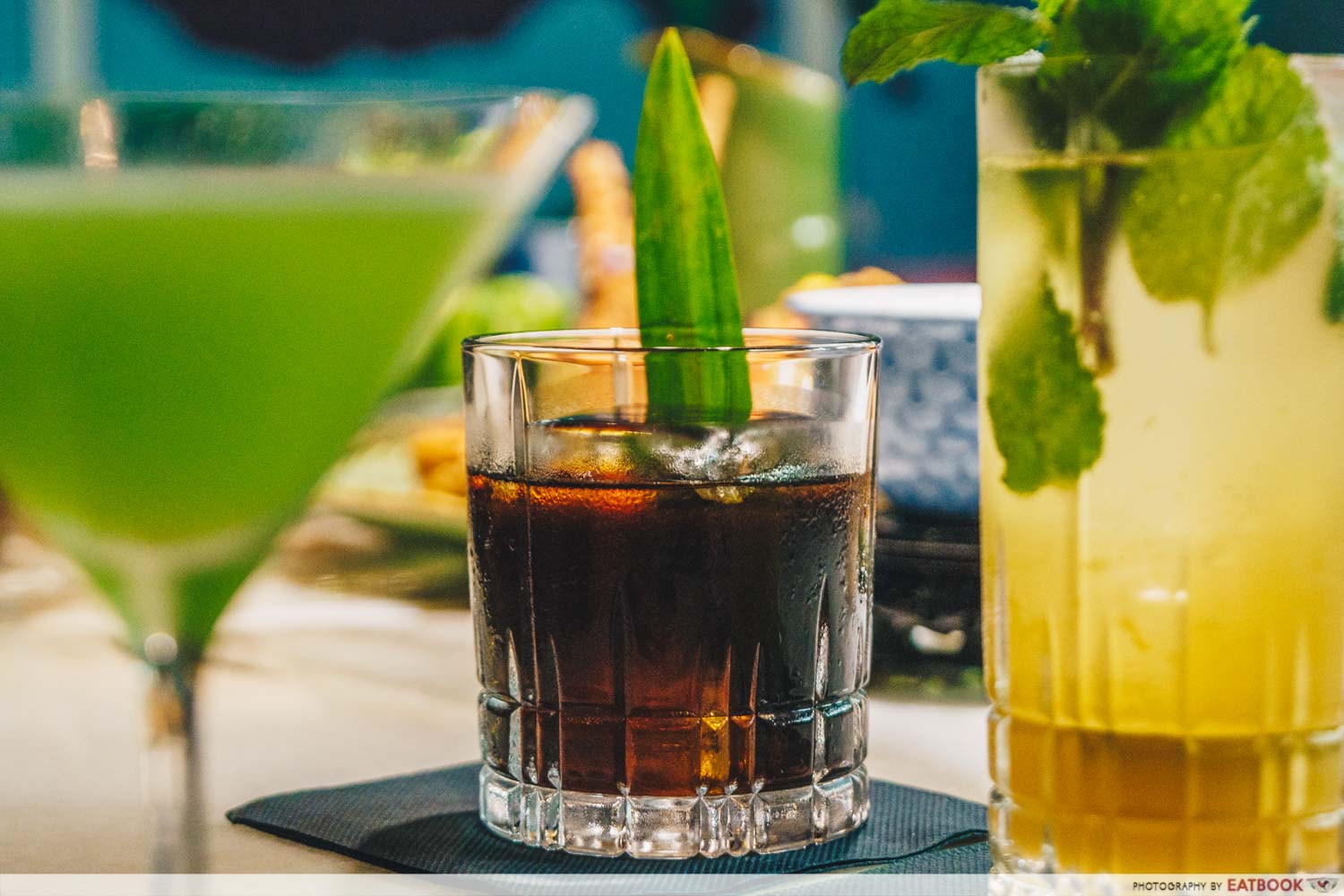 Opened till 12am daily, you can also come here for drinks. Familiar classics are given a contemporary flair at The Dragon Chamber. Their Mojito Twist ($16++), for example, features a five-spice syrup for that piquant punch. Crazy For Coconuts ($22++) is made with coconut cold brew and pandan tincture – a great drink to end the night with.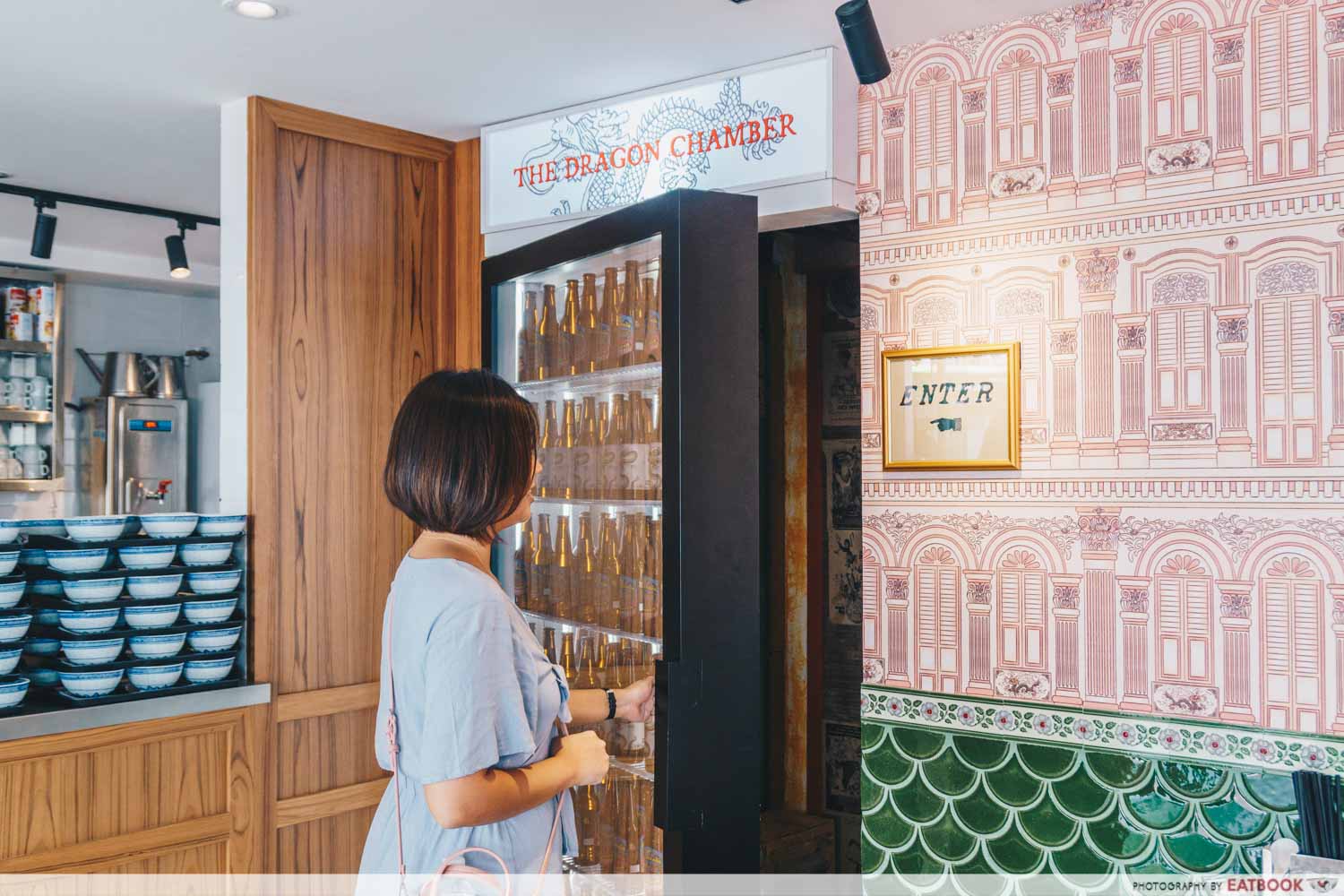 The proof of the pudding is in the eating! A themed speakeasy bar isn't somewhere I'd usually hang out at, but I highly recommend you to visit at least once, just for the experience.
Address: 2 Circular Road, Singapore 049358
Opening hours: Daily 12pm to 2:30pm, 5pm to 12am
Tel: 6805 8181
Website
Photos taken by Ho Jing Yi.
This was a media tasting at The Dragon Chamber.