Eggs N Things is a new spot for weekend brunch in town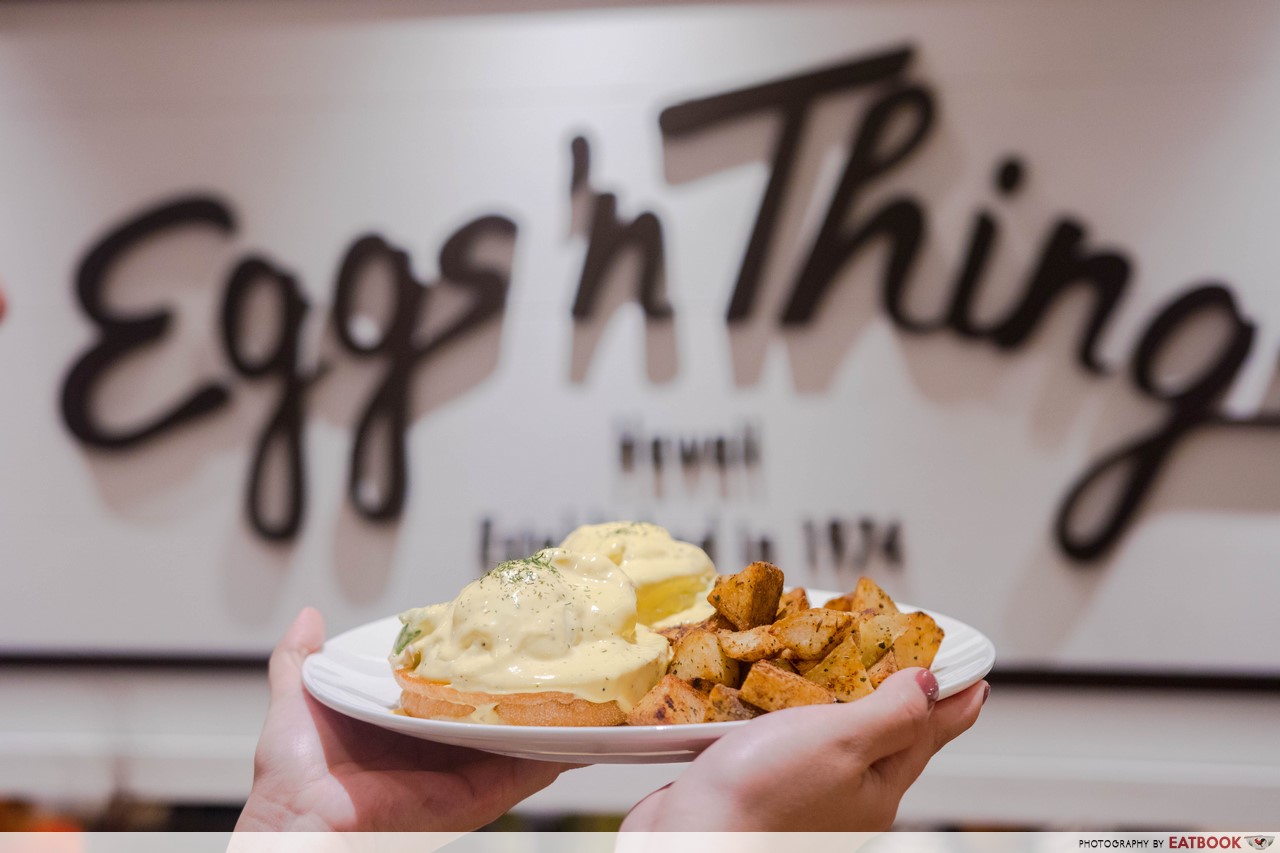 When I think of Hawaii, I think of adventure, the beach, and paradise. When I think of Hawaiian food, nothing comes to mind other than their iconic Spam musubi. Researching more on the new eatery Eggs 'n Things, it came to my surprise that they actually boast an extensive menu of varied brunch dishes like pancakes, omelettes, and favourites of local Hawaiians such as ahi poke bowl and loco moco. With such limited knowledge on Hawaiian grub, my colleague and I made our way down to the new eatery located at Plaza Singapura.
Food at Eggs 'n Things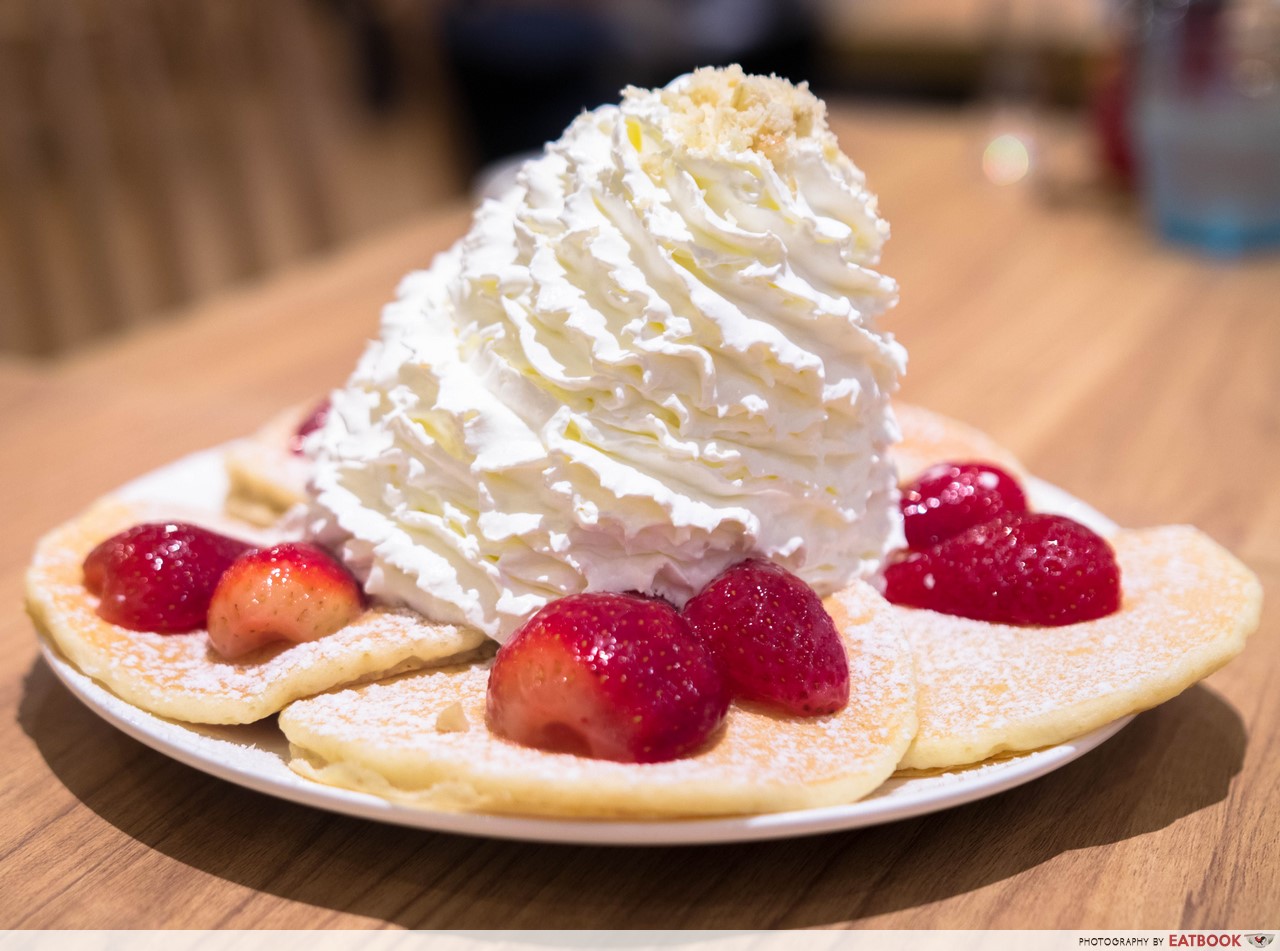 In wide-eyed amazement, I stared at the glorious dish that was gingerly served to us by the waiter who dressed like he came out from my favourite childhood movie, Lilo and Stitch. The first dish was Pancakes With Fresh Strawberries, Whipped Cream And Macadamia Nuts ($19.90++). It sports not a dollop of whipped cream, but a mammoth mountain of it atop five buttermilk pancakes.
The cream was the star of the dish. It was stiff when first scooped up with a spoon. However, upon savouring, it immediately melted in my mouth in the blink of an eye. It felt whimsical and almost magical. Opposite from what I thought it would be – jelak. The cream was smooth, milky, and deliciously pleasant with just a tinge of sweetness.
Strawberries were also strategically placed on each pancake. They were soft, sweet, and slightly tart at the same time – as if they had been sweetened probably with a honey bath beforehand. When eaten with the pancakes, the cream and strawberries took a supporting role rather than occupying centre stage. The pancakes were fluffy and had an almost spongy quality about it, complementing the cream in warm goodness.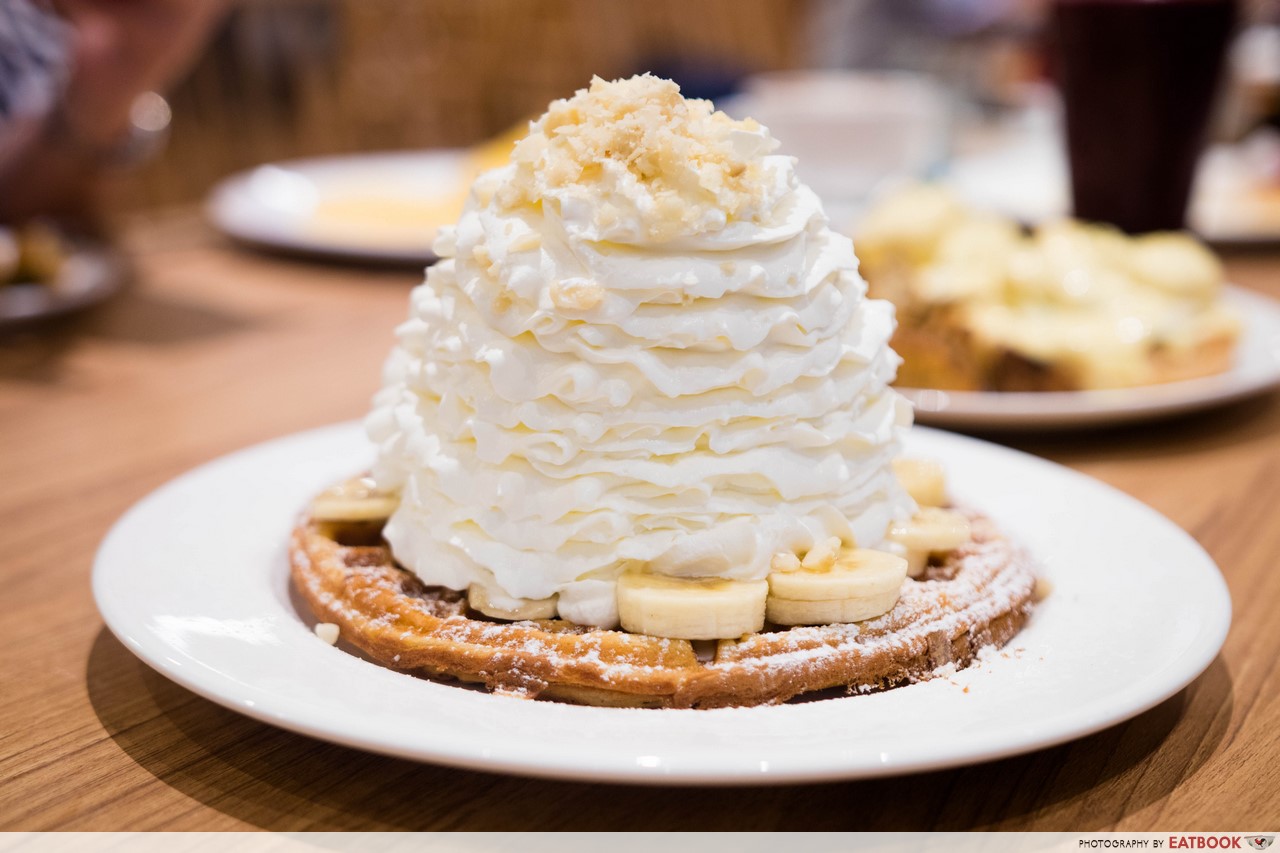 If waffles are more your thing, they offer them with the same mountain of whipped cream as well. Waffles With Fresh Banana, Whipped Cream And Macadamia Nuts ($19.90++) did not pale in comparison to the pancakes, even though I'm more of a pancake person. They were equally good to me. The golden-brown waffle was far from soggy; it still held a crunch despite being soaked in creamy goodness.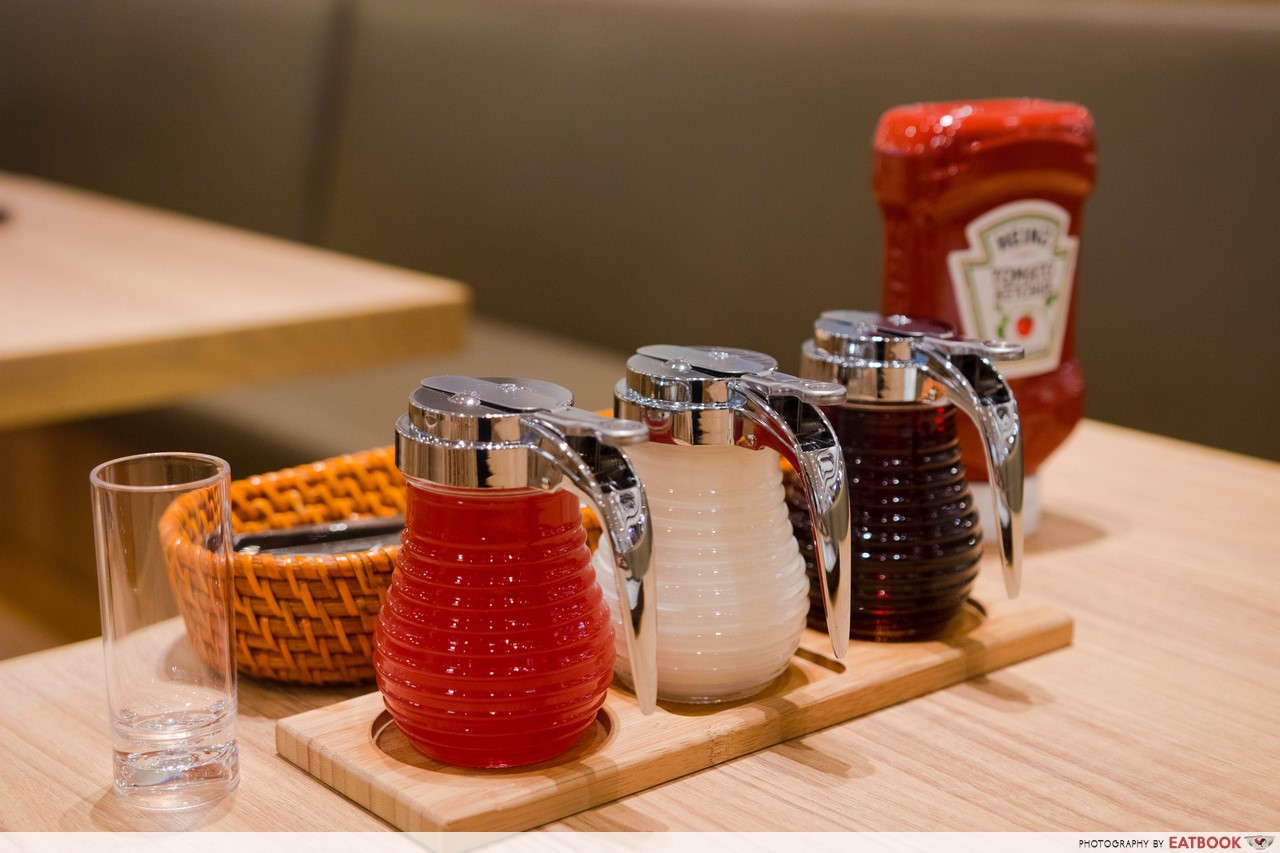 Eggs 'n Things also places a trio of maple syrups on every table. This means you can drizzle as much syrup on your waffle or pancake as your conscience allows you to. The bright red syrup isn't strawberry, it's guava! It's fruity, refreshing, and blends into the Hawaiian dishes, definitely suiting the taste buds of the younger kids. The white one is a coconut maple syrup that went well with my pancakes. In an instant I am in Waikiki, having breakfast under the palm tree at the beach. The last bottle of syrup is the #OG of the bunch – plain ol' maple syrup.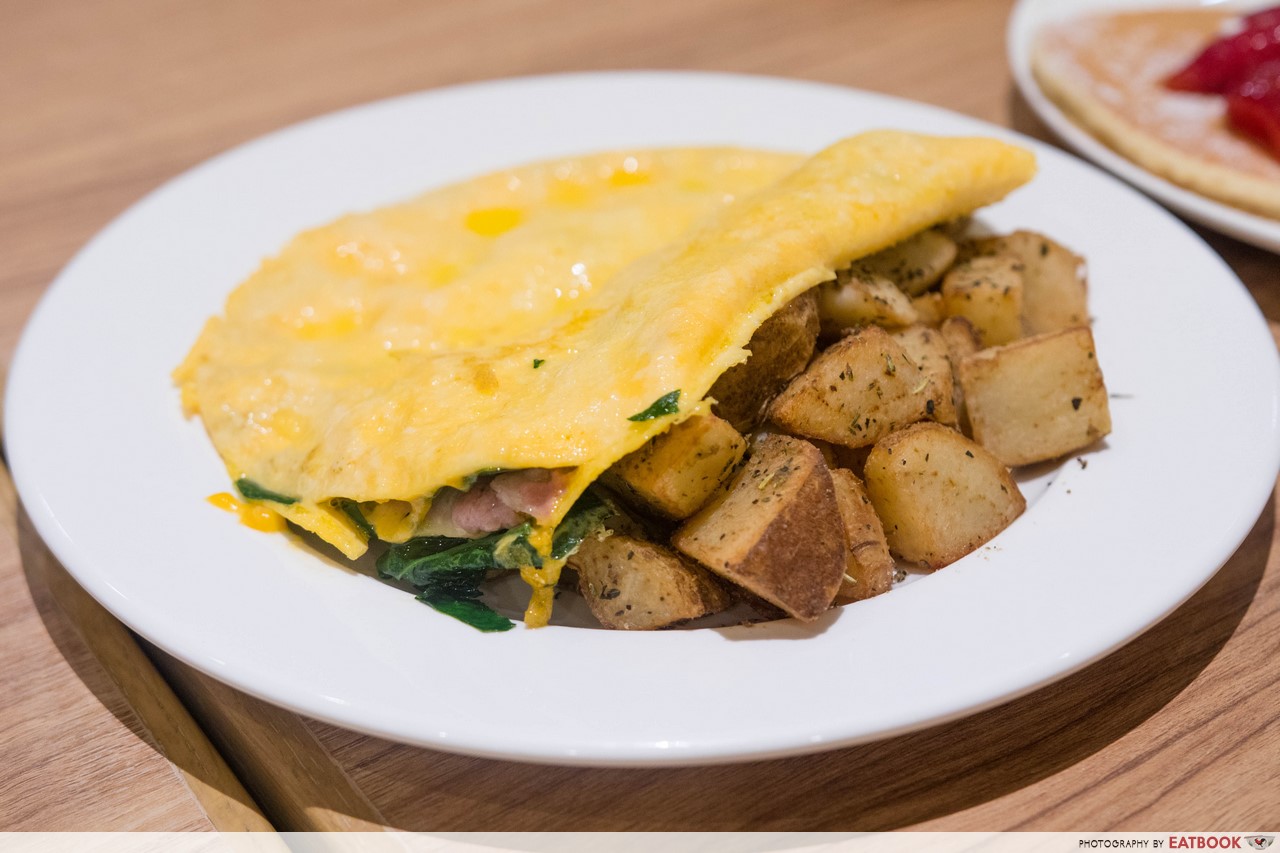 Their Spinach, Bacon and Cheese Omelet ($19.90++) looks like something I would name "Potatoes In A Blanket" if I were the one writing their menu. Three fresh pasteurised eggs are used to make the omelette. It is then stuffed with spinach, bacon, and your choice of cheese. The fat-to-meat ratio of the bacon is just right, making it juicy and flavourful, yet not overly oily. Adding salty cheese and sauteed spinach to the mix makes one great omelette. The only downside of the dish would be their potato chunks. There was a lack of seasoning and they were on the dry side.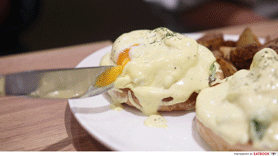 Their Smoked Salmon And Avocado Eggs Benedict ($19.90++) looks like any other eggs Benedict you can find at other cafes. Breaking the covered poached egg for #eggporn proved otherwise as orangey yellow yolk flowed. The hollandaise sauce tasted fabulous together with the salmon, while the avocado beneath added another layer of creaminess.
Ambience at Eggs 'n Things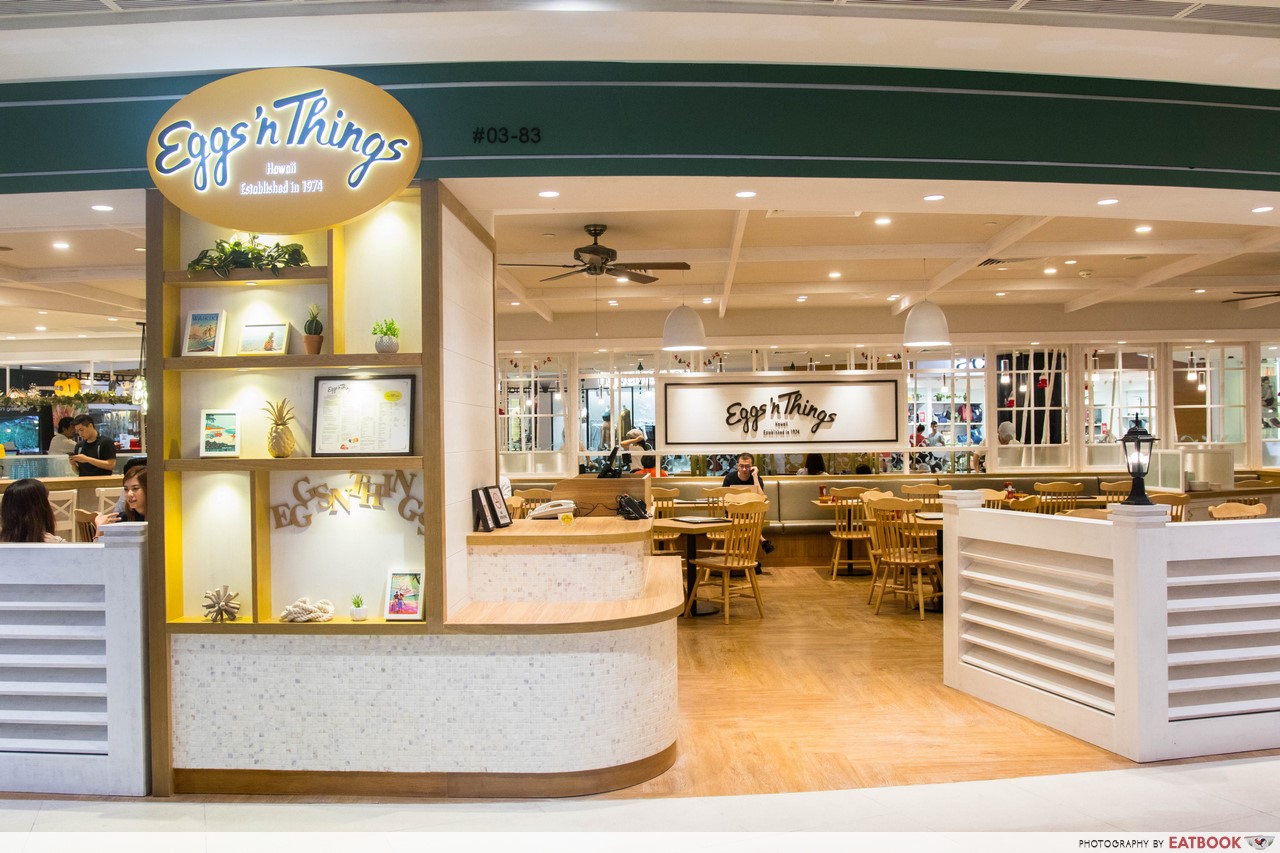 The cutest thing I saw at Eggs 'n Things would be the servers' uniforms. Other than a nice smile, they each sported an Aloha Hawaiian dress shirt with palm trees and floral patterns on it. In addition to the cheery disposition of the servers, the bright and simple settings of the restaurant lifted my mood. They have both table and sofa seats for dates and also group brunches, making it a good location for a rest stop between shopping on the weekends, or just a hearty and casual meal in town.
The verdict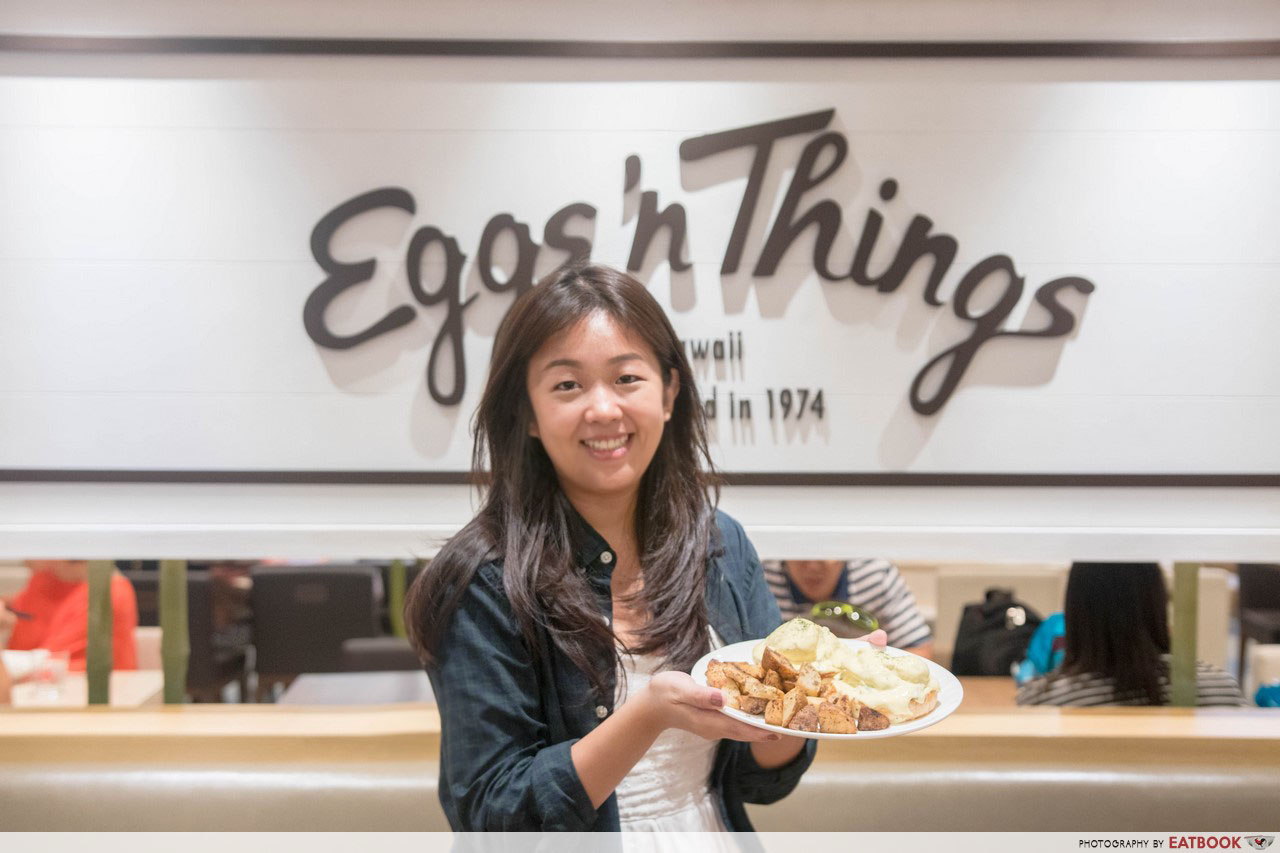 Eggs 'n Things is my new go-to when I'm looking for a hearty Sunday brunch with my gal pals. They have pretty outstanding dishes that both look good and taste good! Location-wise, it is conveniently located in town, the place to be on the weekends. For more cafes that come with themed decor, here is a list of themed cafes you can check out for a fun date as well!
Address: 68 Orchard Road, #03-79/83, Plaza Singapura, Singapore 238839
Opening hours: Daily 10am to 10pm
Website
This was a media tasting at Eggs 'n Things.  
Summary
Pros
– Generous servings
– Delicious brunch dishes
– Extensive menu
Cons
– Expensive
Recommended Dishes: Pancakes With Fresh Strawberries, Whipped Cream And Macadamia Nuts ($19.90++), Spinach, Bacon and Cheese Omelet ($19.90++)
Operating Hours:
Daily 10am to 10pm
Address: 68 Orchard Road, #03-79/83, Plaza Singapura, Singapore 238839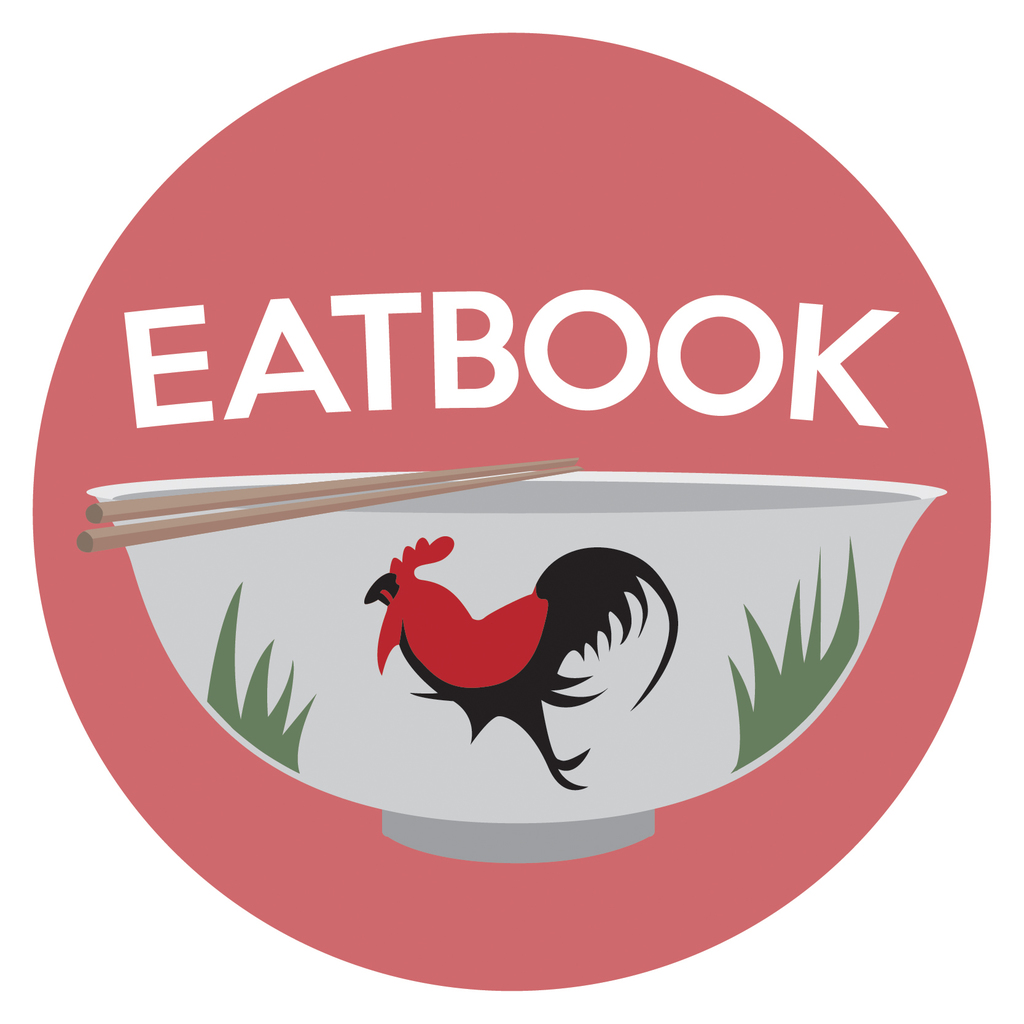 Drop us your email so you won't miss the latest news.