---
Australia Fair 2022 at FairPrice
---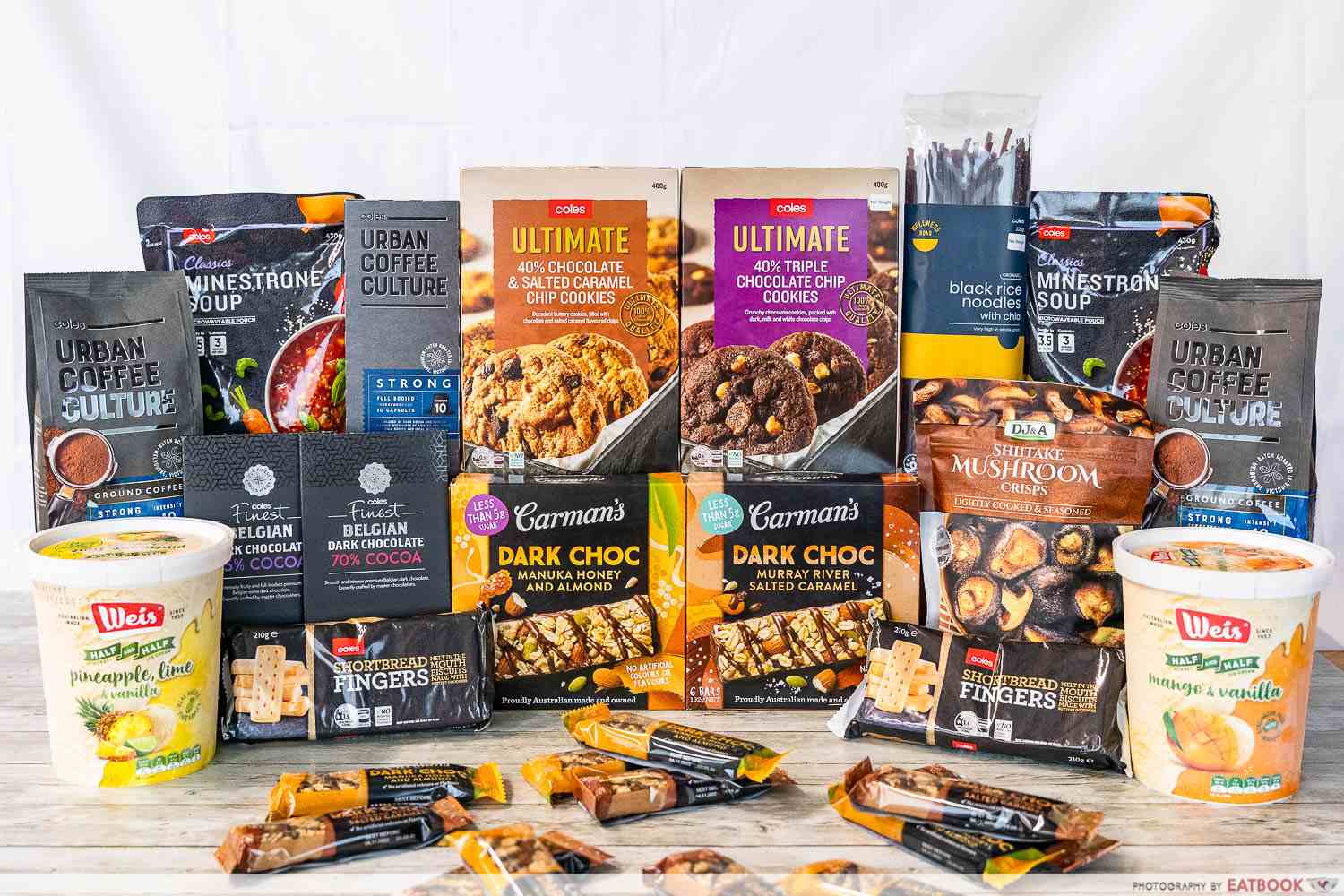 The FairPrice Australia Fair is back again this year! Take a gourmet trip to the land down under without stepping into a plane, with over 100 made-in-Australia snacks and pantry essentials available across all FairPrice outlets from now till 20 April 2022. From popular Coles food products to FairPrice-exclusive Carman's muesli bars, here's the rundown of what you can get your hands on at FairPrice Australia Fair 2022. 
---
1. Coles Shortbread Fingers
---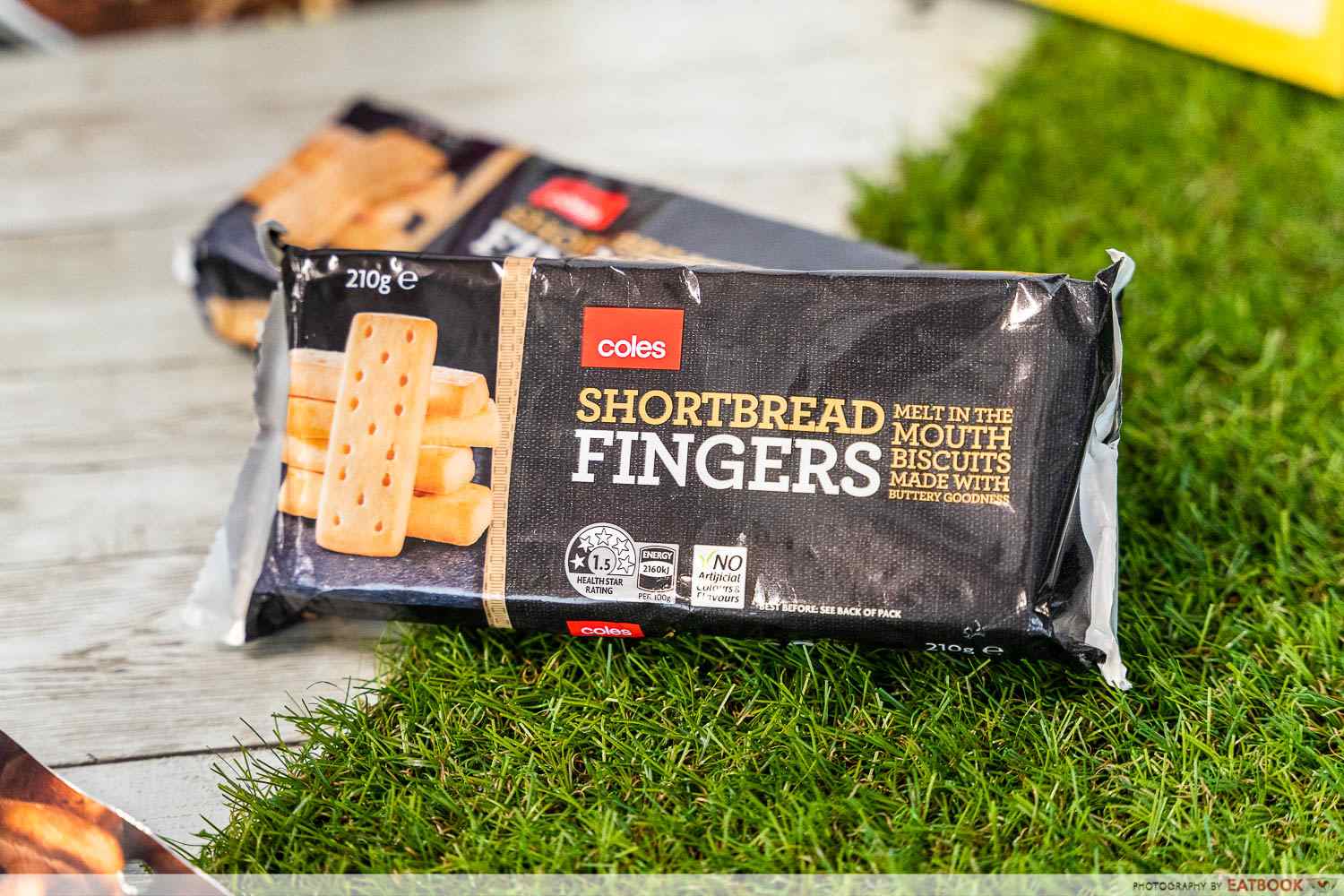 Complete your teatime experience at home with the buttery Coles Shortbread Fingers ($4.80). Inspired by Scottish shortbread, these melt-in-the-mouth cookies are one-third butter, so you know you're getting the real deal.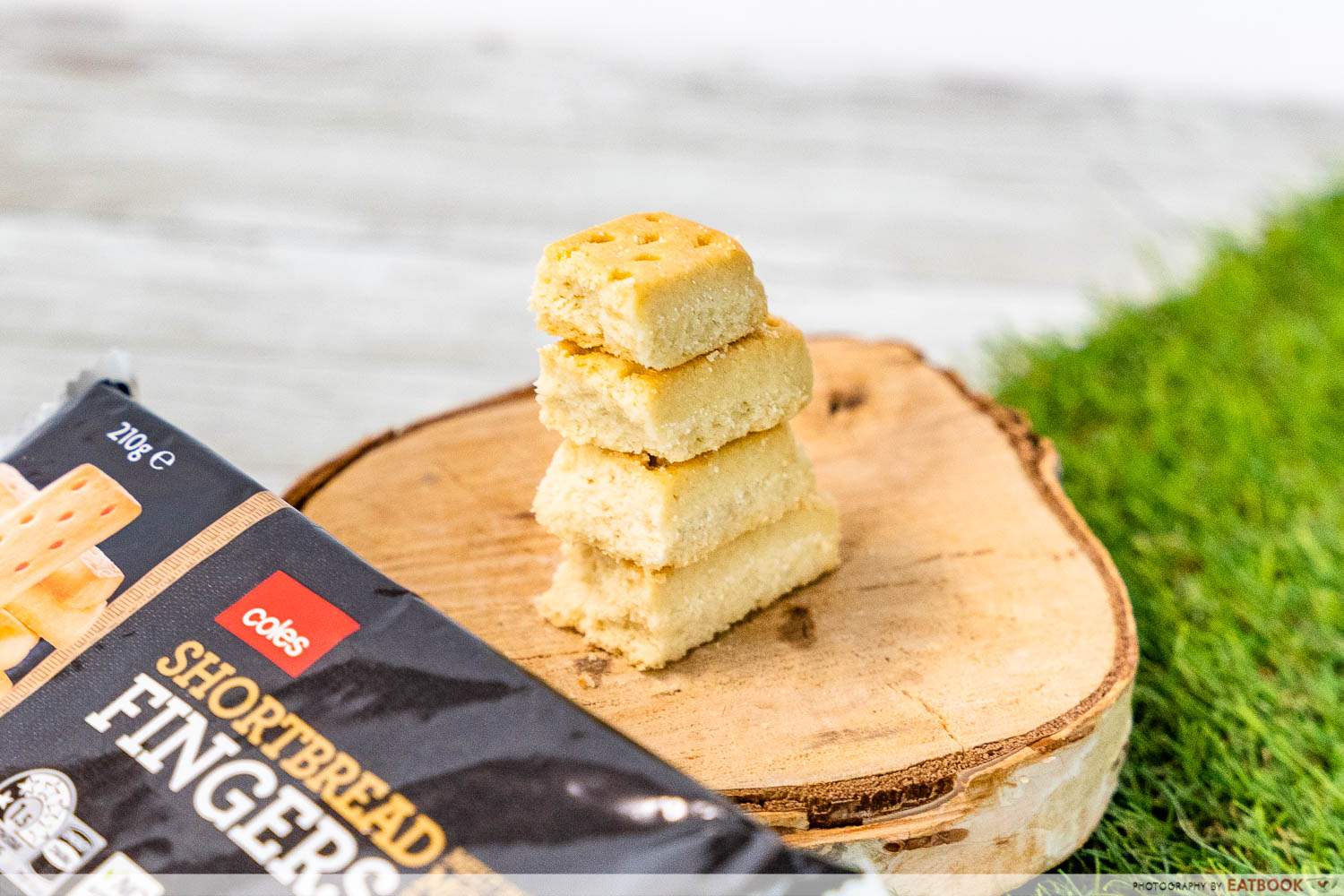 The shortbread fingers are slightly sweet and crumbly, and pair exceptionally well with a hot cup of tea or coffee.
---
2. Coles Ultimate Cookies
---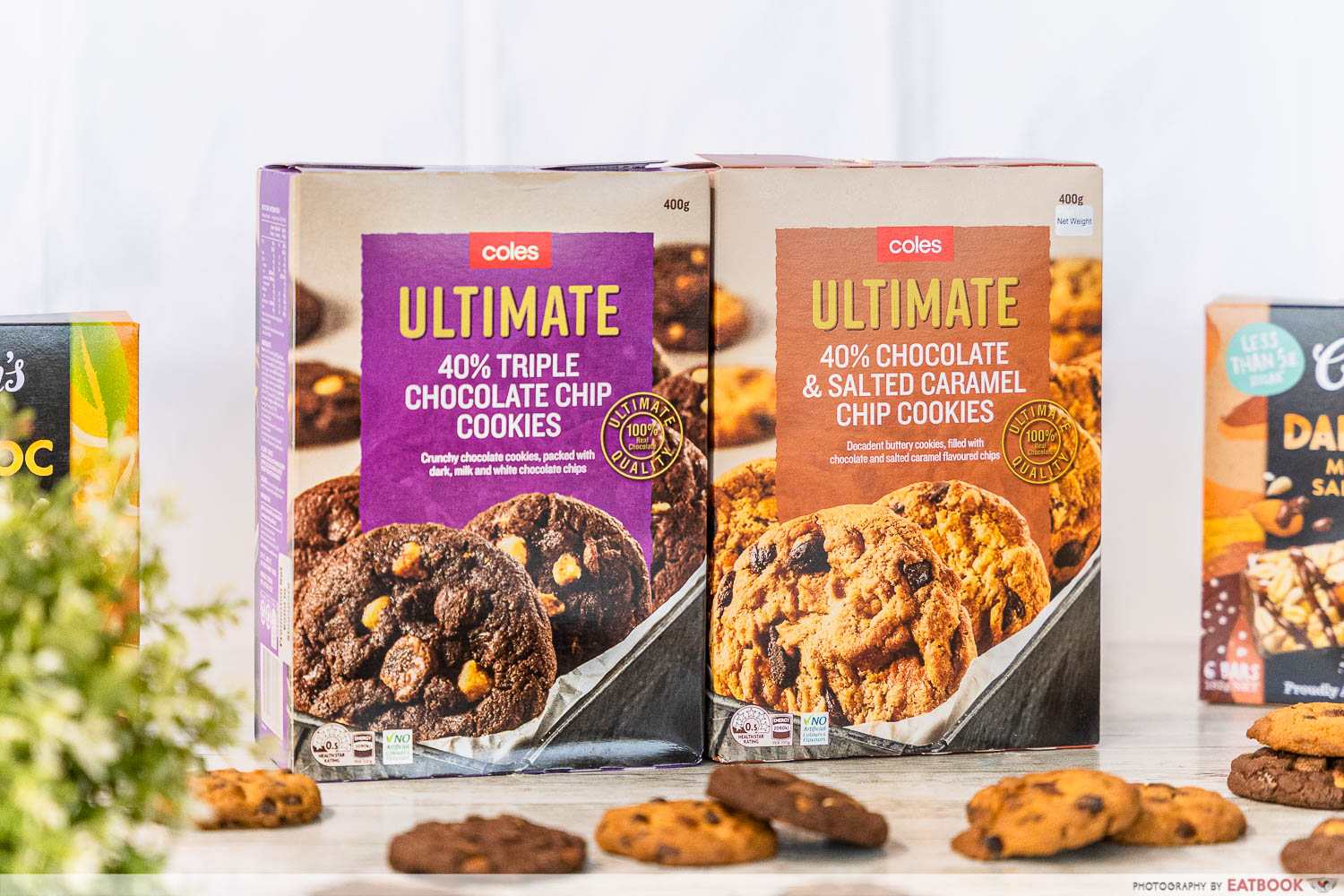 Stock up on your pantry with the Coles Ultimate Cookies ($6.80), available in crowd-pleasing flavours such as 40% Chocolate & Salted Caramel Chip and 40% Triple Chocolate Chip.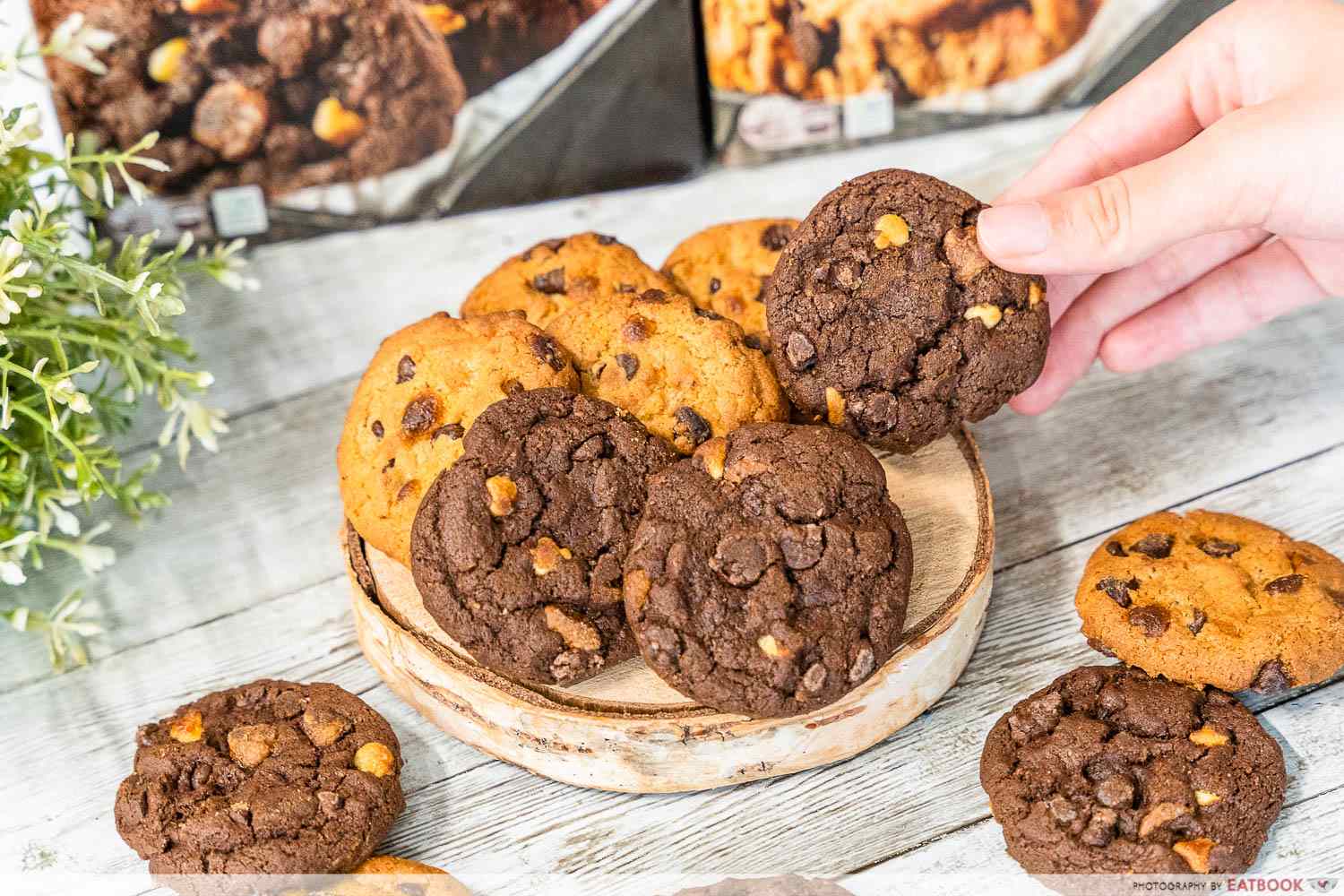 The former sees all-butter cookies studded with mini chocolate chips and salted caramel chips for an addictive, sweet-savoury flavour. Those who love chocolate should go straight for the second flavour, which features crunchy chocolate cookies generously stuffed with three types of chocolate chips: milk, dark, and white. 
---
3. Coles Urban Coffee Culture Strong Ground Coffee
---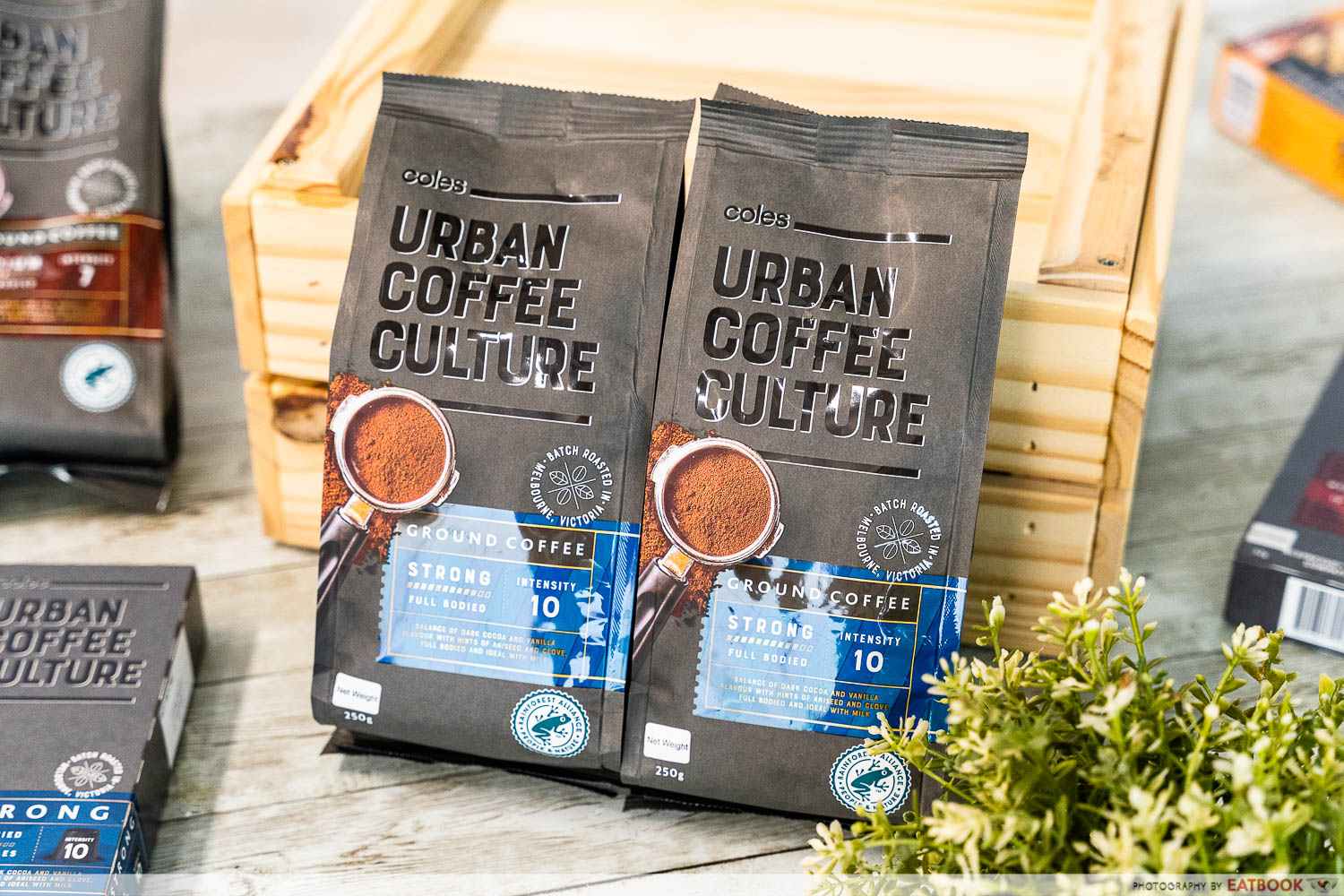 Pair your sweet treats with a cup of joe; one excellent option is the Coles Urban Coffee Culture Strong Ground Coffee ($6.80), a strong and full-bodied coffee perfect with a splash of milk. This coffee won Product of the Year in Australia last year, under the ground coffee category, for its well-balanced flavours of dark cocoa and vanilla, spiked with notes of aniseed and clove.
As with the other products in the Urban Coffee Culture range, this ground coffee is roasted in Melbourne and ready for brewing, whether you use an espresso machine or stove-top coffee maker. 
---
4. Carman's Bars
---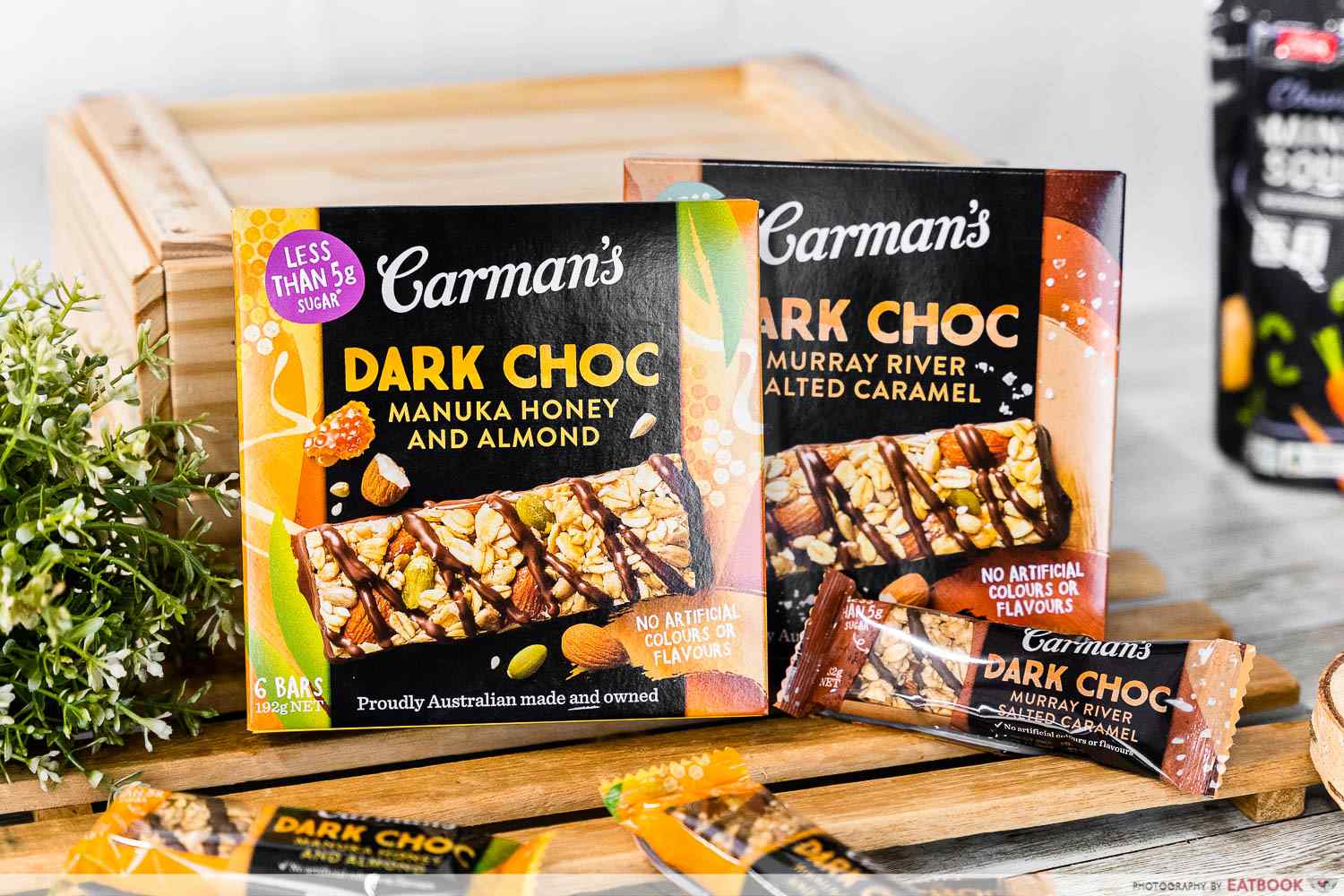 Also available at the fair are two FairPrice-exclusive products from popular muesli bar brand, Carman's. The Dark Choc Manuka Honey and Almond ($7.90) bars are made with real Manuka honey, toasted Aussie rolled oats, crunchy roasted almonds, and dark chocolate. For something more indulgent, there's also the Dark Choc Murray River Salted Caramel ($7.90) flavour, which features salted caramel syrup instead.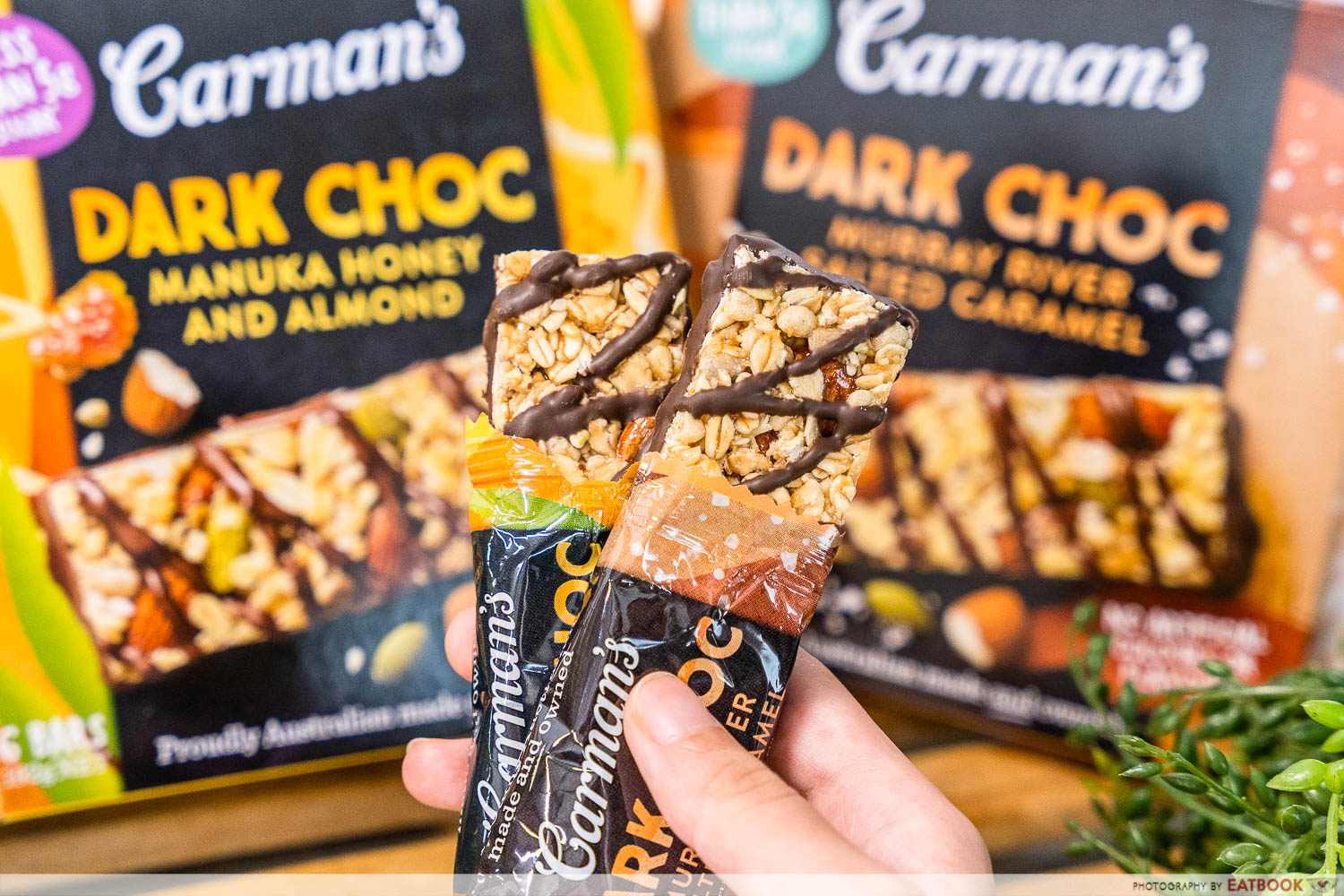 No artificial colours or flavours are added to these bars, and each serving contains less than 5g of sugar—great for guilt-free snacking or fuss-free brekkies.
---
5. DJ&A Shiitake Mushroom Crisps
---
Another noteworthy snack at the FairPrice Australia Fair 2022 is the DJ&A Shiitake Mushroom Crisps ($5.25), cooked at low temperatures, and lightly seasoned with sea salt and spices.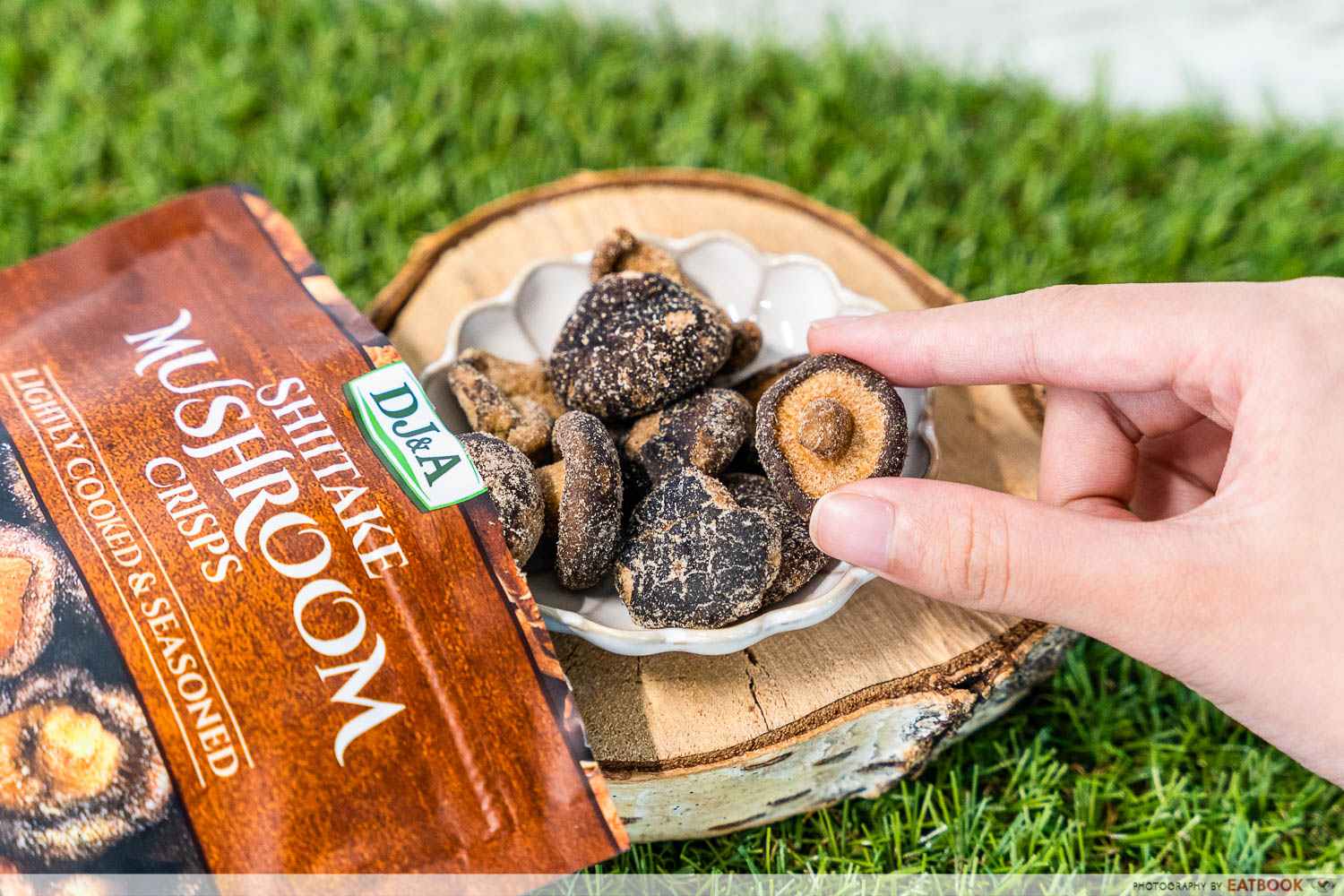 Made without MSG, artificial flavours, and preservatives, these crunchy morsels are packed with natural flavour. The plant-based treats are also vacuum-cooked with less oil to preserve their nutrients, making healthy snacking possible. 
---
6. Coles Pouch Soup Minestrone
---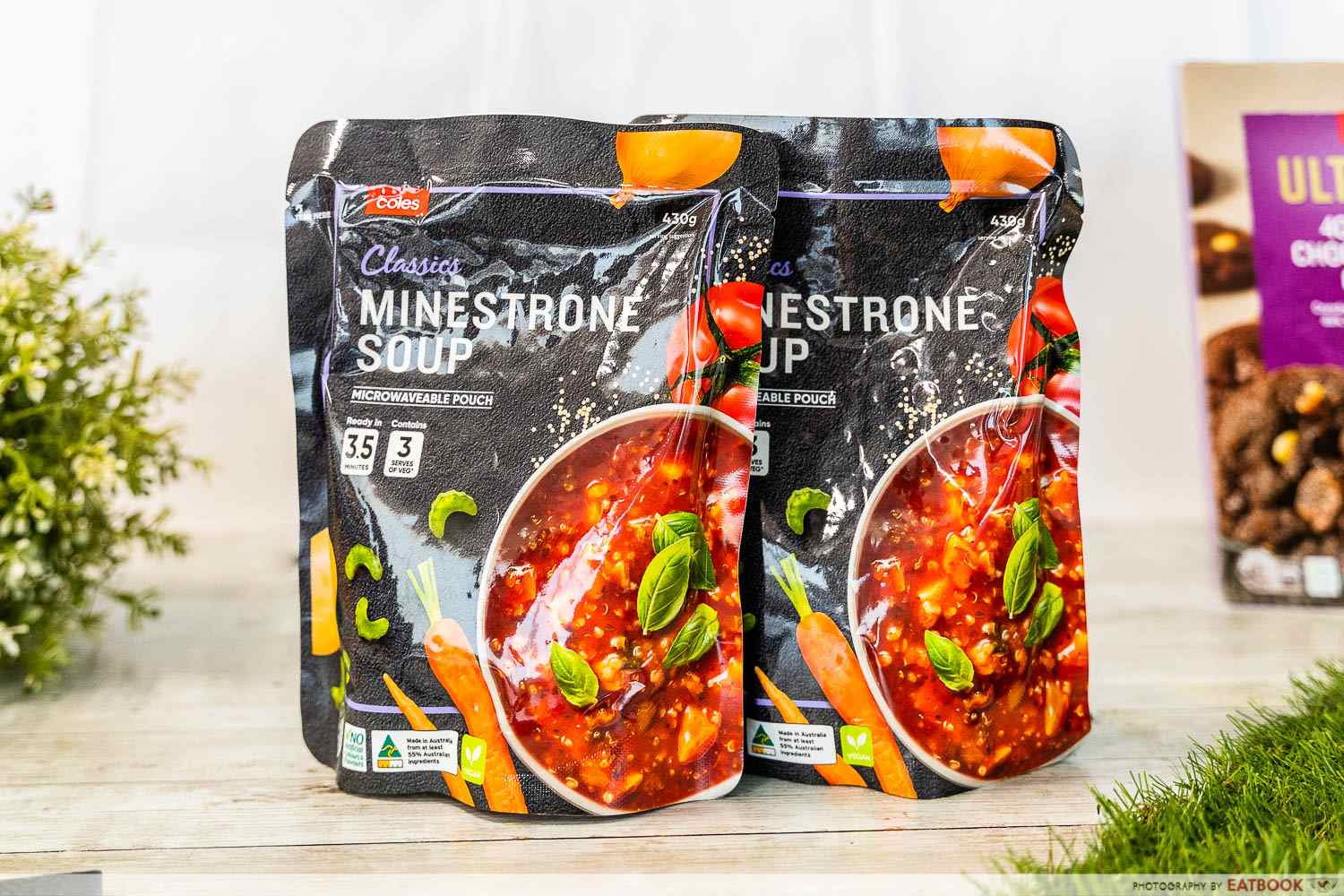 For your next camping adventure, bring along the Coles Minestrone Soup ($5.95), made with Australian vegetables and quinoa for added nutrients. This vegan-friendly soup comes in a travel-friendly soft pouch that's microwaveable, making it incredibly easy to reheat and enjoy if you're pressed for time. It's rich and flavourful, with a burst of sweetness from the tomatoes and a fragrant lift from the basil. 
---
7. Wellness Road Organic Black Rice Noodles with Chia
---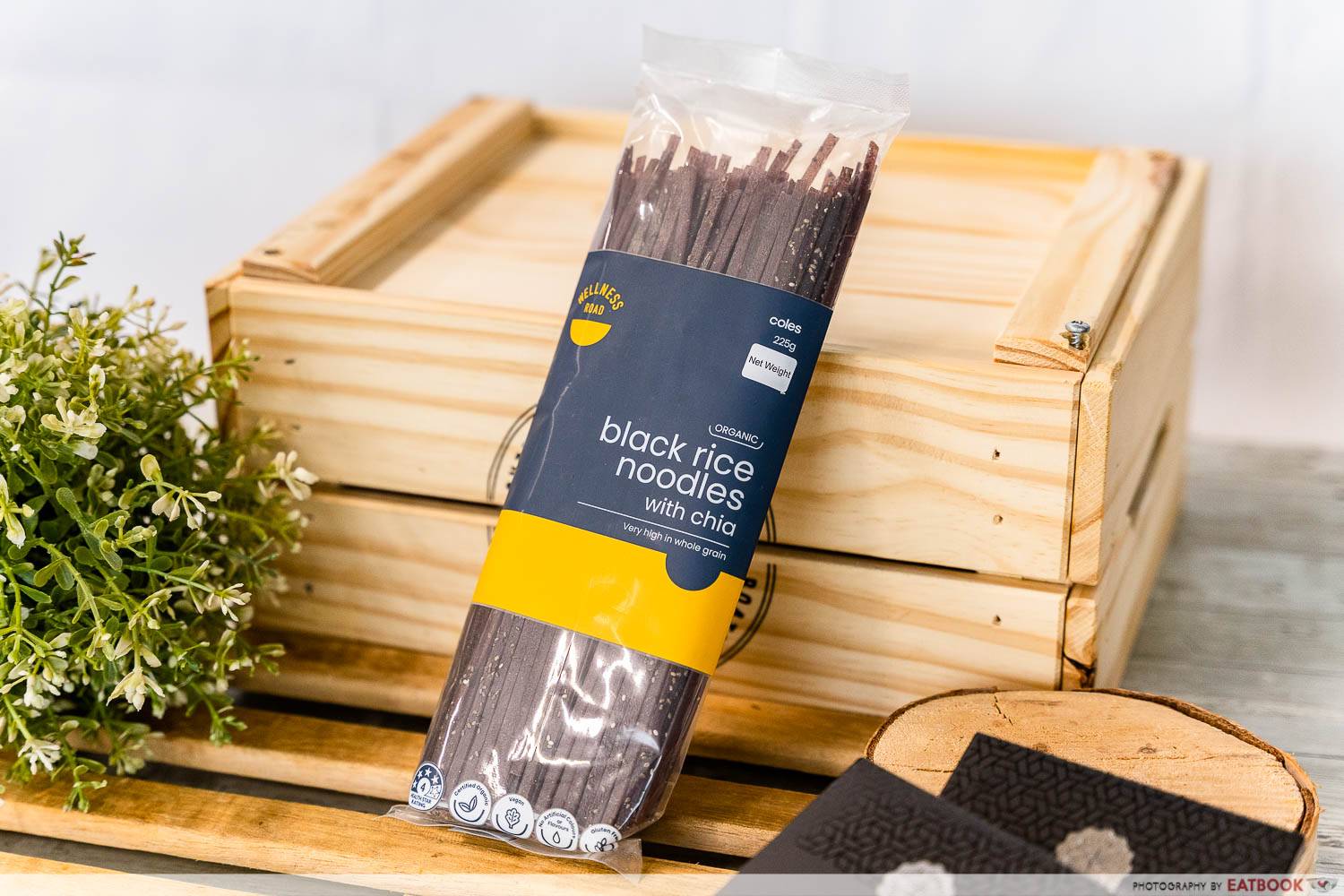 If you're in a rut on what to cook for your next WFH meal, consider going healthy with the Wellness Road Organic Black Rice Noodles with Chia ($5.50). These made-in-Thailand noodles comprise only three ingredients: organic white rice, organic black rice, and organic chia seeds. They're perfect to stir fry with your choice of protein and greens, or throw into a hearty soup for a light yet satisfying weeknight dinner. 
---
8. Coles Belgian Dark Chocolate – 70% Cocoa
---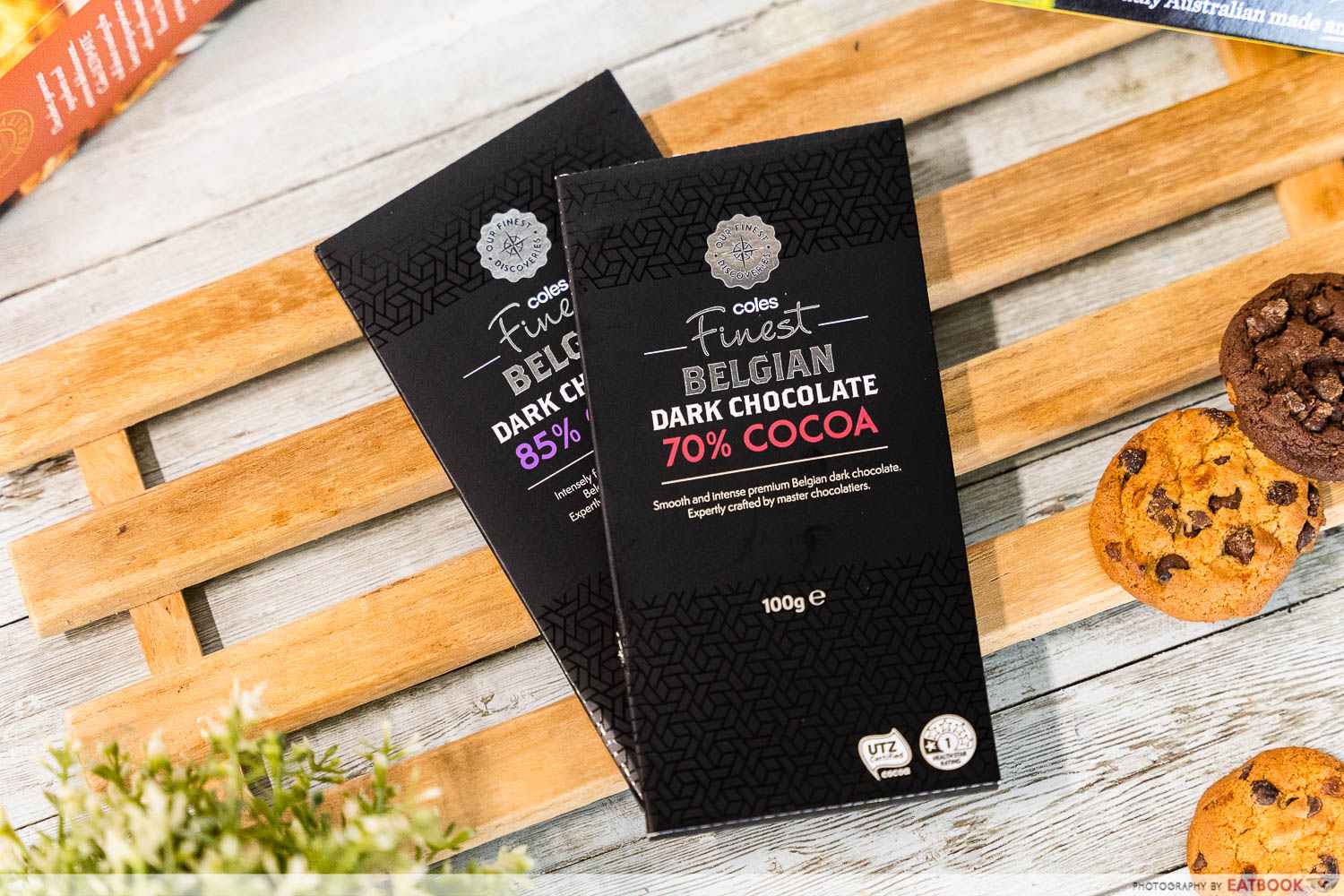 Dark chocolate lovers can try the Coles Belgian Dark Chocolate – 70% Cocoa ($3.95), great for plating up a cheese and charcuterie board, or snacking on-the-go.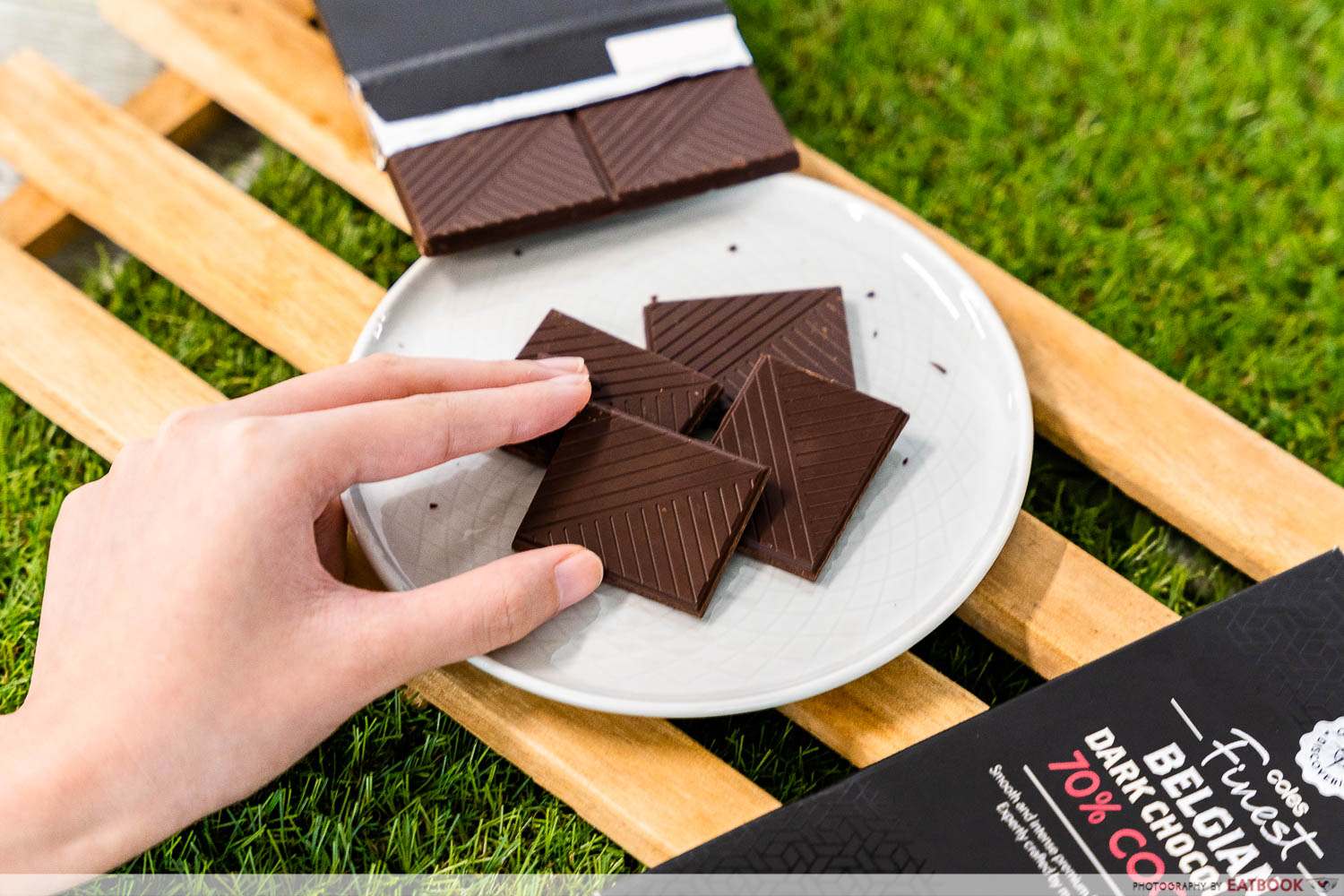 This made-in-Belgium chocolate bar is crafted based on a recipe by a fourth-generation Belgian chocolatier, using carefully selected cocoa beans. The premium-quality bar is also available in a darker 85% variant, which is said to boast intense, fruity notes.
---
9. Weis Half & Half Ice Cream
---
Treat yourself to a post-dinner dessert with the Weis Half & Half Ice Cream ($19 for two), available in flavours including Pineapple, Lime & Vanilla, and Mango & Vanilla. These two-toned tubs are one-half sorbet that's made with real fruit, and a rich vanilla ice cream on the other side, so you get the best of both worlds!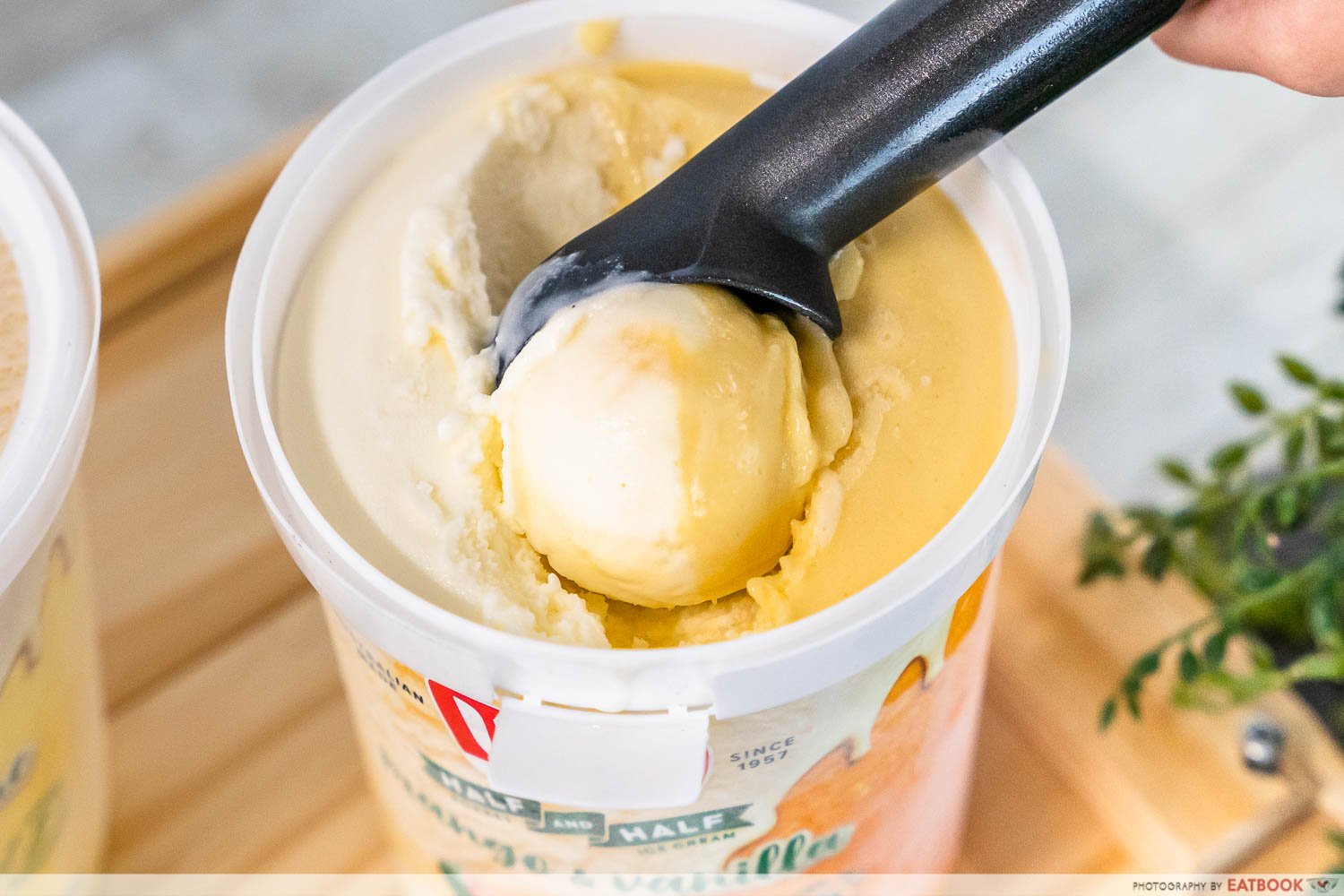 Starring juicy pineapple and tangy lime, accompanied by sweet vanilla ice cream, the pineapple-spiked flavour is deliciously creamy and refreshing at the same time. There's also the mango variant, which stars Weis' signature sorbet that infuses real Australian mangoes.  
---
Shop Australian snacks and more at FairPrice
---
From frozen treats to kitchen pantry staples, there's an endless plethora of food items to explore, exclusively available at FairPrice Australia Fair 2022. With over 100 Australian products, including more than 60 Coles' items, you'll be spoilt for choice here. Head down to your nearest FairPrice store before 20 April 2022 for the full scoop!
Photos taken by Zi Hui Tan.
This post is brought to you by FairPrice.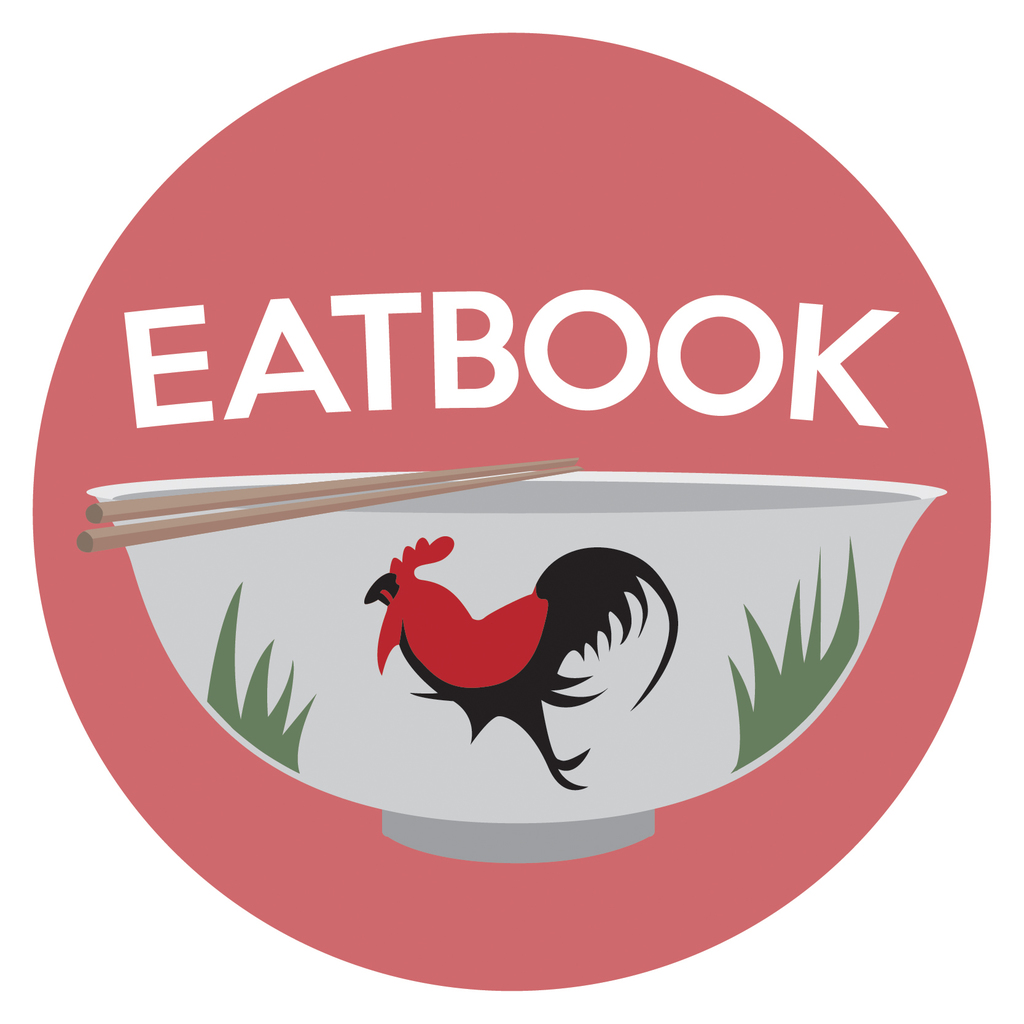 Drop us your email so you won't miss the latest news.