---
FairPrice Taiwan Fair 2022
---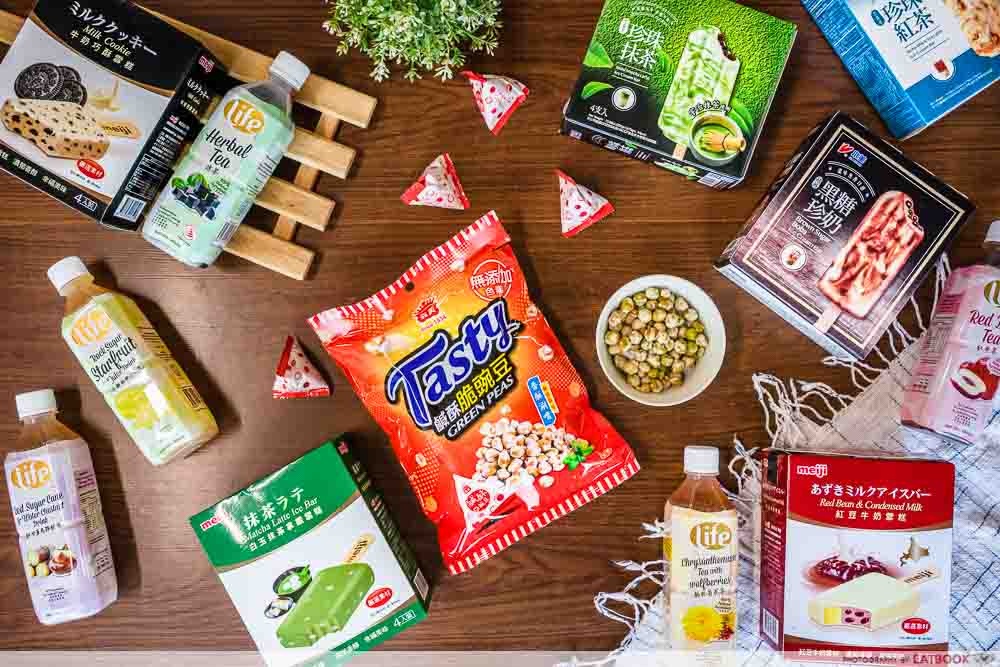 You don't need a plane ticket if you're craving your favourite snacks from Taiwan. Here's some good news: FairPrice Taiwan Fair offers over 40 Taiwanese food products, available across all outlets from now till 6 April 2022! From trendy ice cream flavours—think boba-filled, brown sugar-swirled popsicles—to refreshing beverages for your next Taiwanese feast, the lineup will leave you feeling spoiled for choice. 
Additionally, you don't have to lug back your goodies. Shop from wherever you are via the FairPrice app, and opt for delivery to your doorstep, all at the tip of your fingers. 
---
1. ShaoMei Brown Sugar Boba Ice Cream Bar
---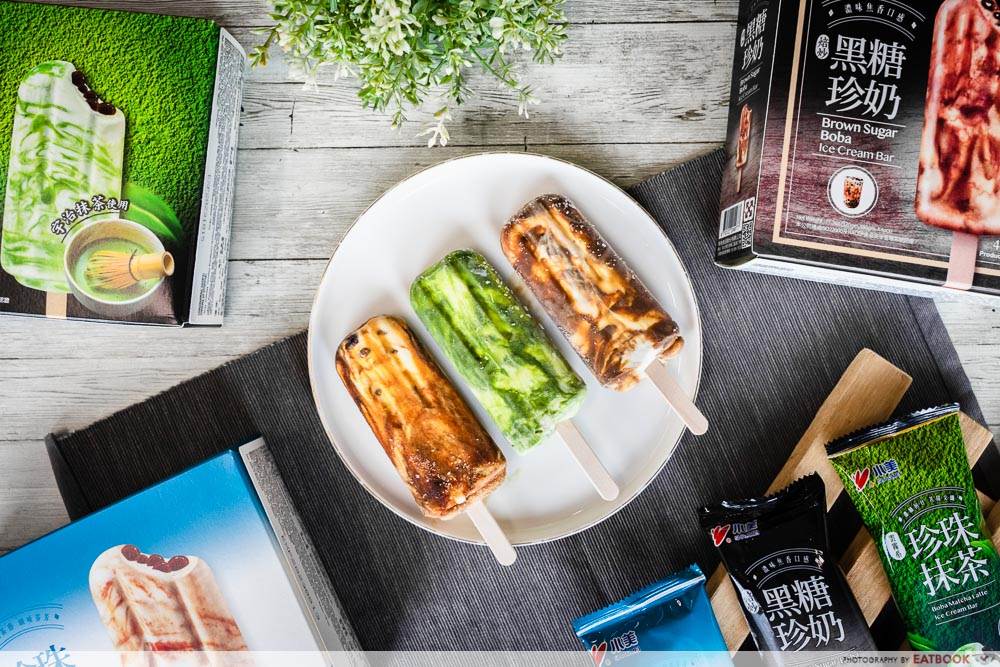 ShaoMei is a popular Taiwanese ice cream brand loved for its on-trend flavours. One of such is the best-selling Brown Sugar Boba Ice Cream ($17.80 for two boxes, U.P. $25.80), which aims to recreate that iconic Taiwanese bubble tea taste. Each box comes with four ice cream bars.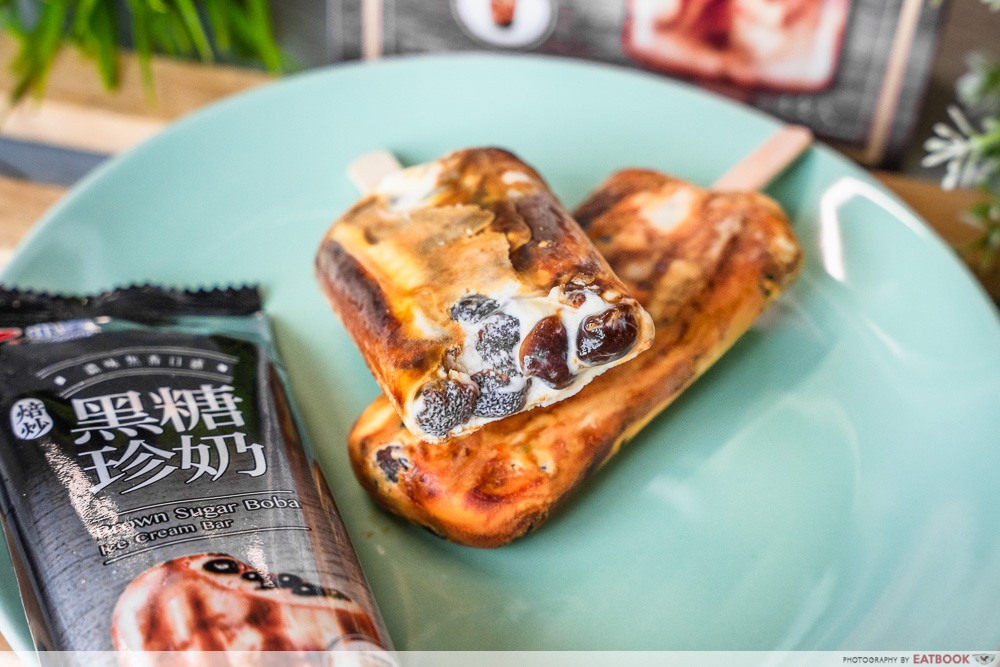 You get a rich depth of sweetness from the caramelised brown sugar, paired with a creamy, milky ice cream base. Sink your teeth into the ice cream bar and you'll find a treasure trove of QQ pearls that remain satisfyingly soft and chewy. It's truly the perfect combination—especially if brown sugar fresh milk is your go-to bubble tea order. 
---
2. ShaoMei Boba Matcha Latte Ice Cream Bar
---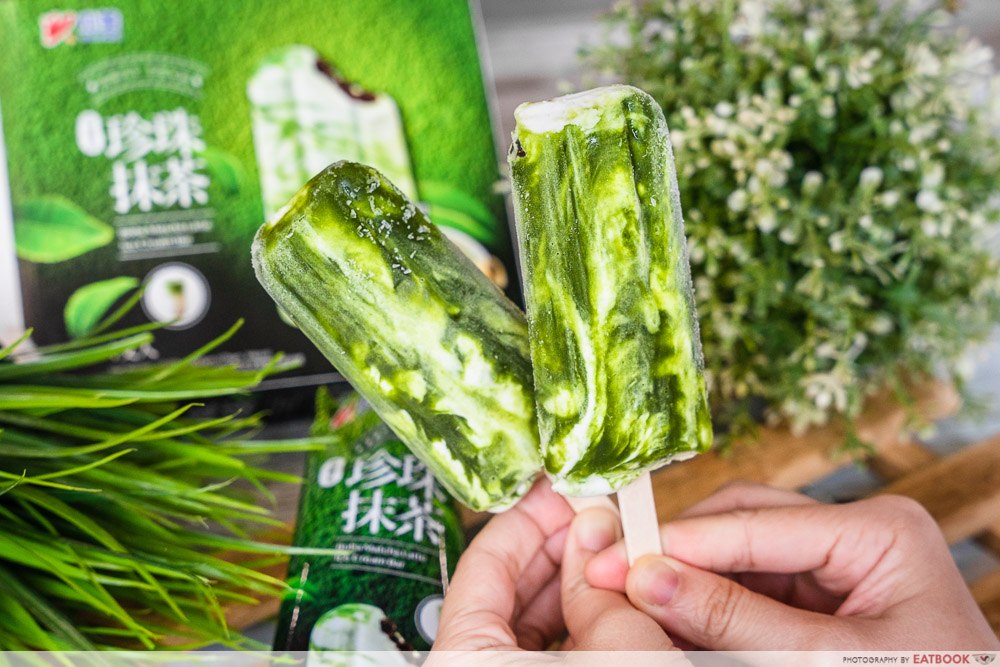 Another must-try from the brand is the Boba Matcha Latte Ice Cream Bar ($17.80 for two boxes, U.P. $25.80). Matcha latte fans will go gaga over this dessert, which sees sweet and creamy milk ice cream, offset by the grassy flavours of the Japanese matcha swirls.
Held within each bar are the same brown sugar pearls that are made of rice flour. Coated in a brown sugar syrup, the caramelised sweetness from the pearls matches the earthy notes from the tea. 
---
3. ShaoMei Boba Black Tea Latte Ice Cream Bar
---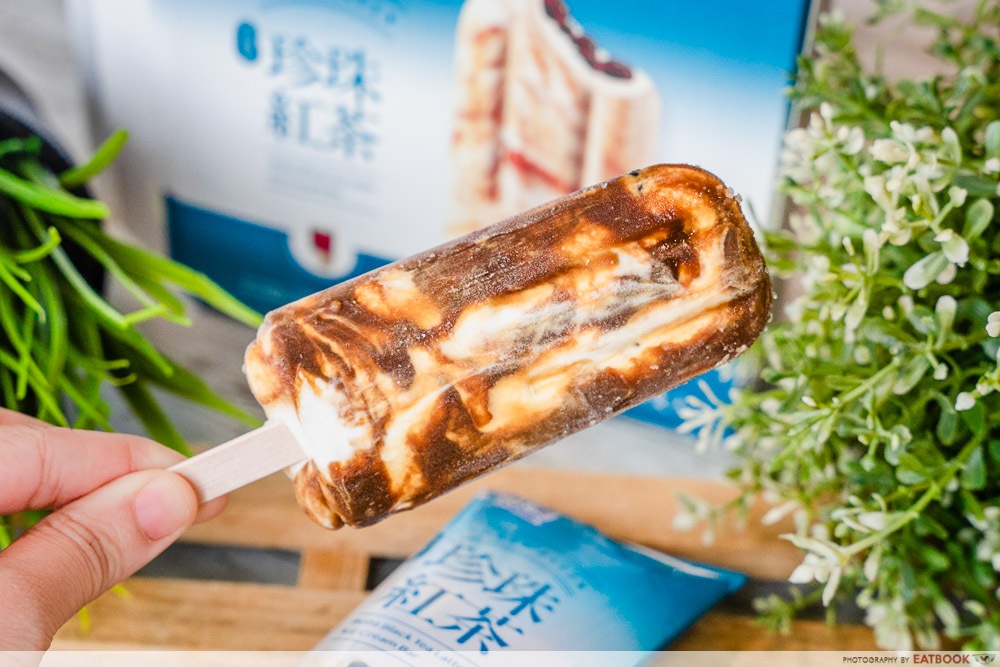 For a midday pick-me-up, try the Boba Black Tea Latte Ice Cream Bar ($17.80 for two boxes, U.P. $25.80). This is inspired by the popular black tea latte served at bubble tea chains, so you'll get a taste of the famous Taiwanese tea with a dose of milky goodness. 
Each bite is accompanied with soft brown sugar pearls encased in milk-flavoured ice cream.  The bouncy pearls add a caramel-like sweetness to the bold tea flavour. This isn't too sweet, which makes it dangerously addictive! 
---
4. Meiji Ice Cream Bar – Milk Cookie
---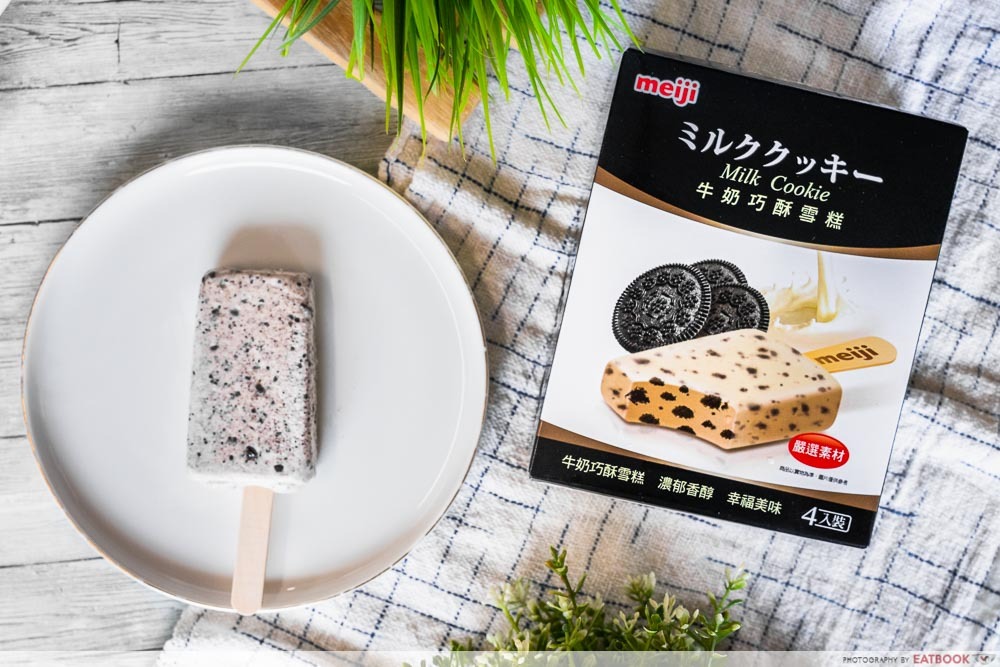 We all know and love Meiji snacks, so it's no surprise that their made-in-Taiwan ice cream range is delicious as well. If Cookies and Cream is your favourite ice cream flavour, you'll love the Meiji Ice Cream Bar – Milk Cookie ($10.95 for two boxes, U.P. $15). Each box comes with four ice cream bars, which makes them just under $1.40 per pop with the promotion.
This number contains crispy dark cocoa cookie bits speckled throughout a sweet and creamy milk ice cream base. It's the epitome of Cookies and Cream done right, as the cookie to cream ratio is well-balanced.
---
5. Meiji Ice Cream Bar – Red Bean & Condensed Milk
---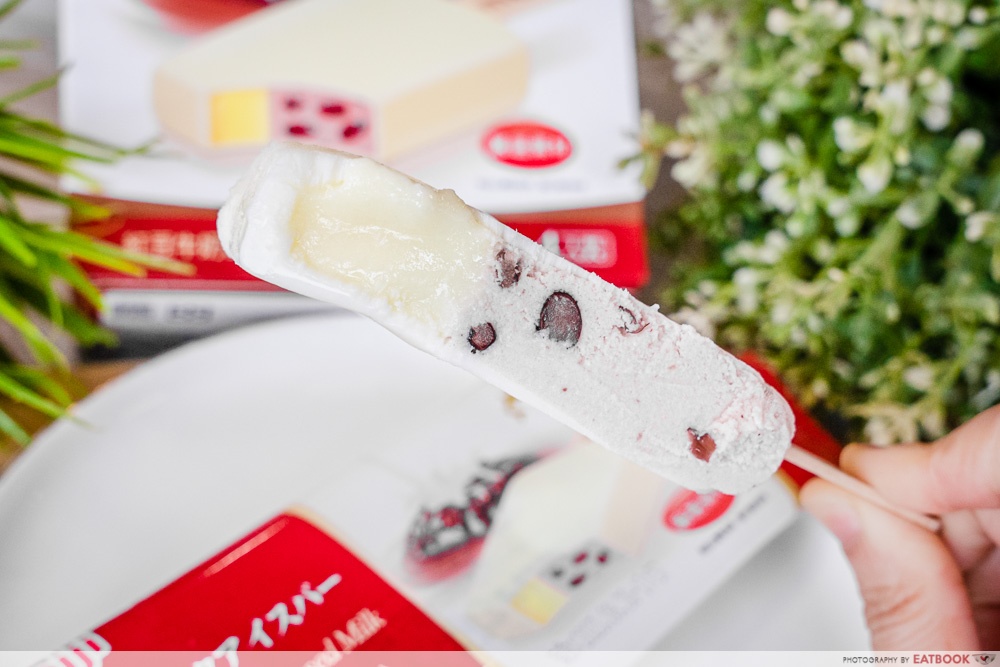 Red bean desserts are popular in Southeast Asia. Here, the Meiji Ice Cream Bar – Red Bean & Condensed Milk ($10.95 for two boxes, U.P. $15) takes it one step further by transforming the classic '红豆冰' (hong dou bing), AKA red bean ice dessert, into popsicle form.
The ice cream bar features a milky base with one end of the stick featuring sweetened red beans, and the other with an ooey-gooey condensed milk filling. It's sweet, nutty, and refreshing altogether. 
---
6. I-Mei Tasty Green Peas
---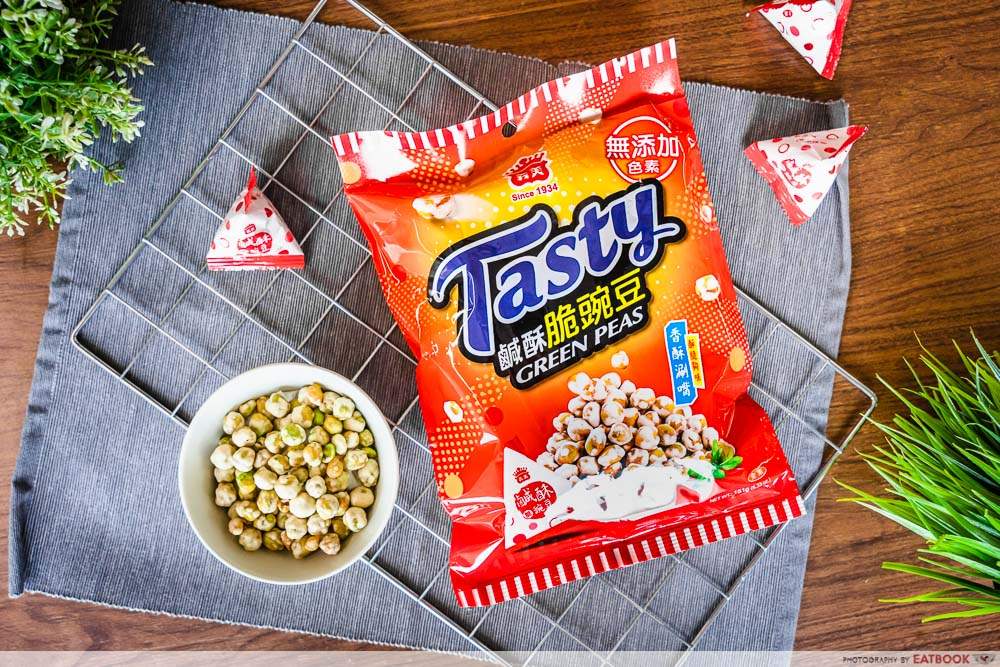 Available in four savoury flavours—Salted, Wasabi, Extra Garlic, Mustard—the I-Mei Tasty Green Peas ($3.90, U.P. $4.90) is an all-time favourite. The crunchy Taiwanese snack contains no artificial colourings, flavourings, or MSG, so you can snack without guilt.
They come in handy triangle packets for portion control. The individual packets also make it easy to pop into your bag for on-the-go snacking. Top tip: this snack is an excellent, low-cal munchie to pair with your beer!   
---
7. Life Asian Drinks 
---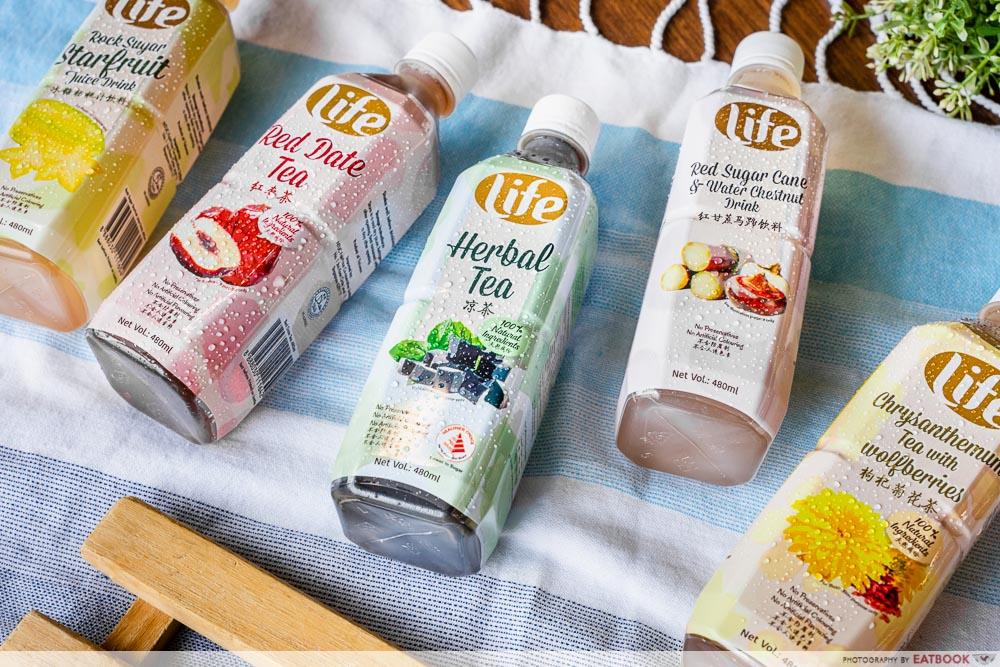 Cool down from the heat with the made-in-Taiwan Life Asian Drinks ($2.30 for two, U.P. $2.70), great for any time of the day. Fully sourced, produced, and packed in Taiwan, these refreshing beverages are halal-certified too. They contain no preservatives and artificial colourings, so you're getting only the natural goodness of the ingredients.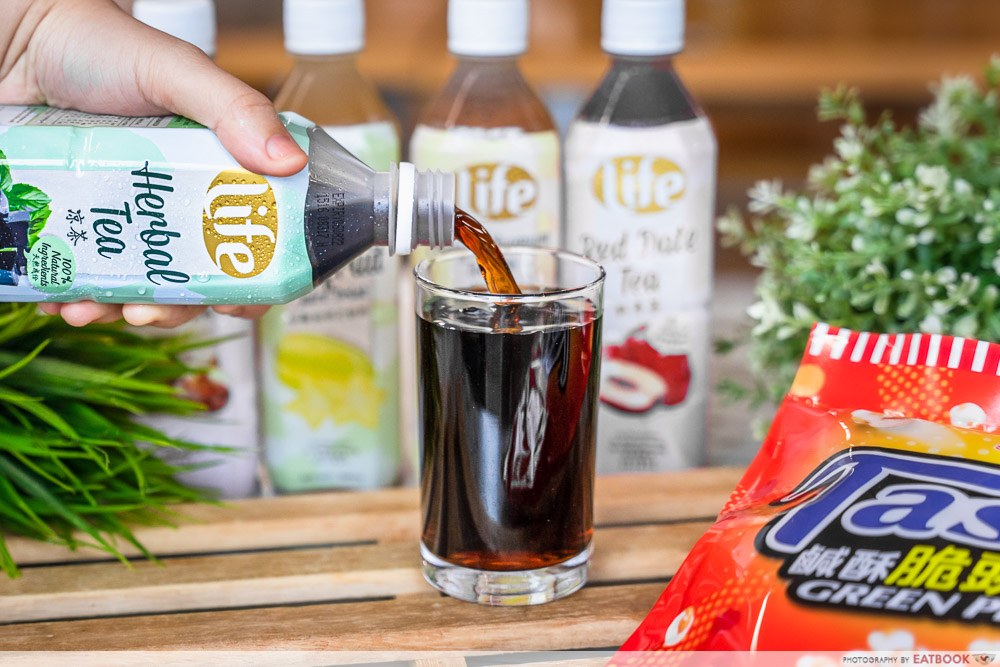 Choose from five flavours, including the Red Sugar Cane & Water Chestnut Drink, and Rock Sugar Starfruit Juice Drink. The former is a crowd favourite for its crisp flavour and pleasant sweetness, while the latter is Vitamin C-infused, zesty number for an afternoon respite. There's also the Herbal Tea, a lower-in-sugar drink with a minty aftertaste.
---
Taiwanese snacks and drinks at FairPrice 
---
Take your taste buds on a trip to Taiwan with these Taiwanese snacks, desserts, and drinks, available across all FairPrice stores for a limited time only! If you prefer browsing online, selected items are also found on the FairPrice app, so you can scroll in the comfort of your home.
Photos taken by Muhammad Hafiq.
This post is brought to you by FairPrice.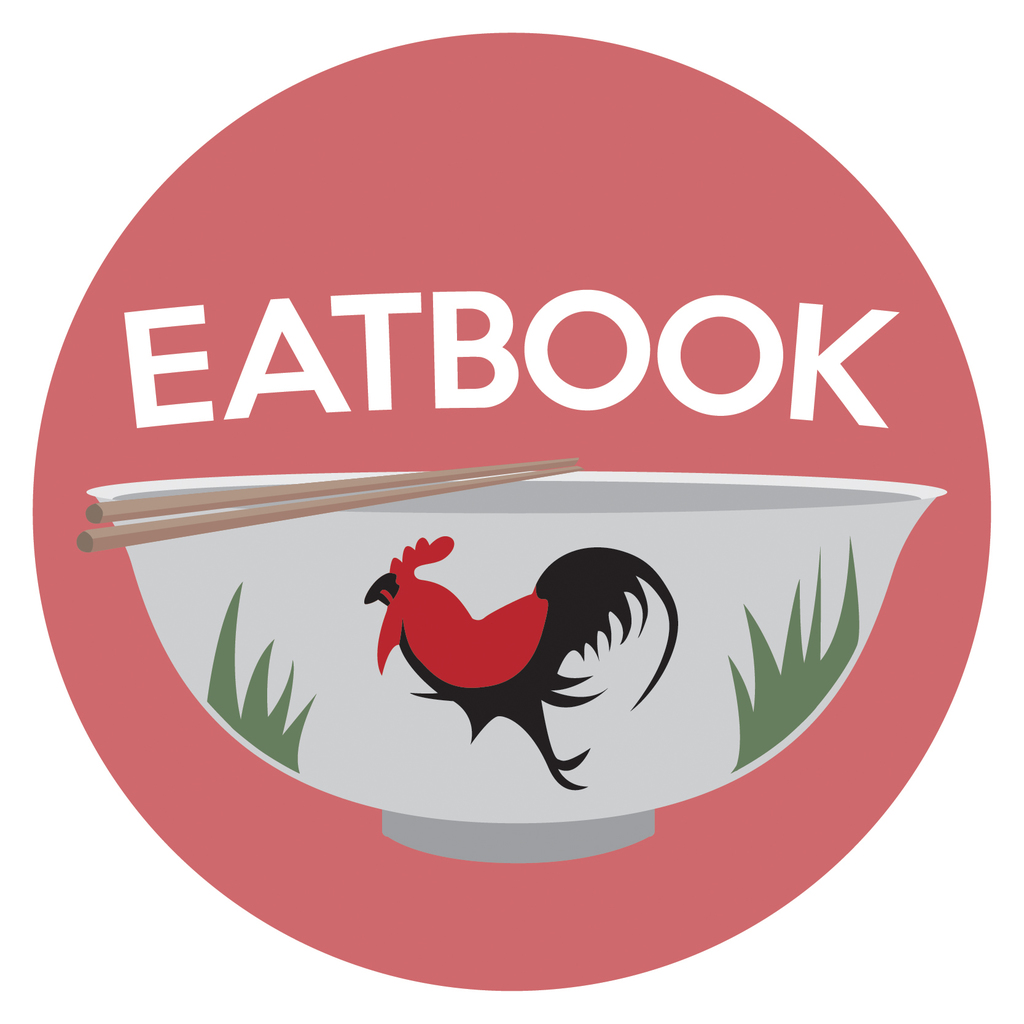 Drop us your email so you won't miss the latest news.