---
A guide to the best food at Fortune Centre
---
Fortune Centre is known to be a food haven for many vegetarians, but they also have several non-vegetarian gems worth checking out. From customisable artisanal pasta to affordable Korean food, this list will take you through the best food places at Fortune Centre. 
---
1. Herbivore
---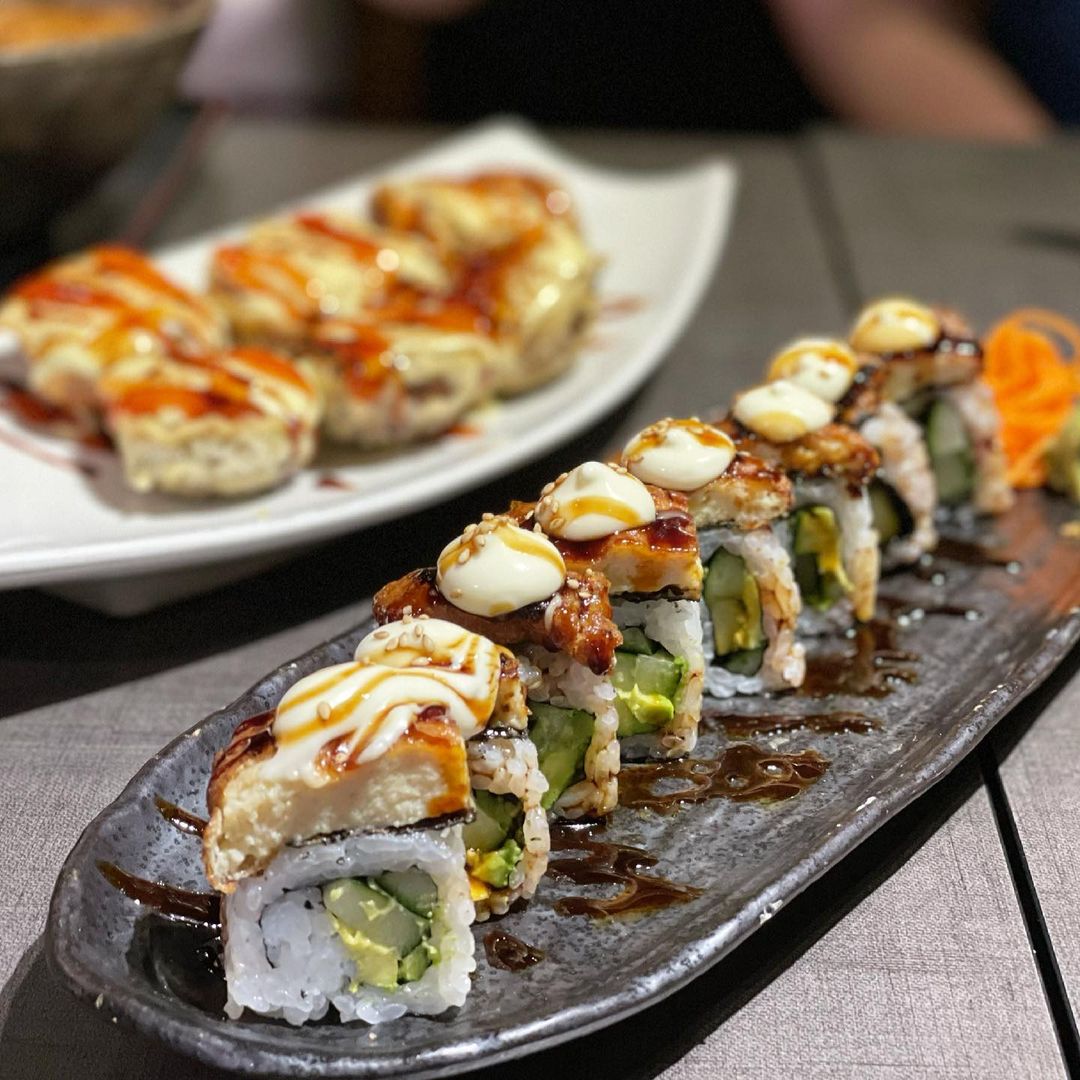 Image credit: @jiakzeh
Herbivore is a restaurant tucked away in a corner at Fortune Centre that's decked in dark wood furnishings and warm lights, creating a zen atmosphere. This restaurant serves Japanese vegetarian fare and is well-loved by many patrons. 
We recommend the Vegan Unagi Maki ($15++), which stars teriyaki tofu unagi, avocado, and cucumber wrapped in Japanese pearl rice. The Vegan Spicy Ramen Set ($18+) is also worth a shot—this set meal comes with a bowl of highly savoury ramen and a side of pan-fried gyoza dumplings that are filled with assorted vegetables and mushrooms. Sashimi fans, be sure to check out the Vegan Salmon Sashimi ($20++) that's made with konjac jelly. 
Unit number: #01-13/14
Opening hours: Daily 11:30am to 2:30pm, 5pm to 9pm
Tel: 6333 1612
Website
Herbivore is not a halal-certified eatery. 
---
2. Tracy Juice Culture
---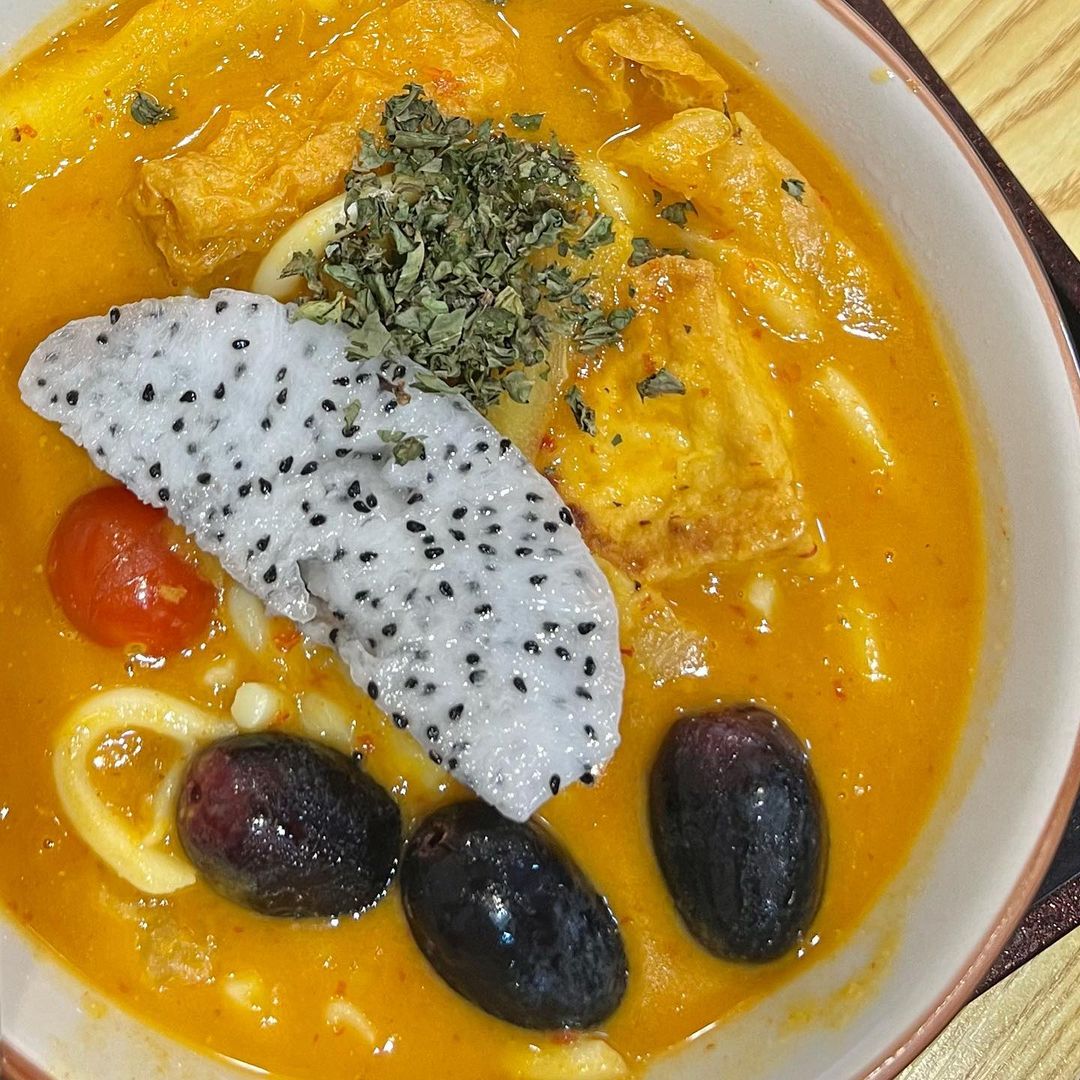 Image credits: @susanto.lina
Tracy Juice Culture is another well-loved eatery at Fortune Centre, known for their vegan and allium-free udon noodles. For something unique, go for the Fruit Juice Curry Udon Noodles ($9.90). Looks can be deceiving, but this savoury, sweet, and spicy curry gravy is made purely with fruits and vegetables, plus a secret mix of spices. 
You can also go for the crowd-favourite Tracy's Special Udon Noodles ($9.90), which features udon noodles, broccoli, and cherry tomatoes in a thick, comforting, and mushroom-rich broth. 
Unit number: #01-34
Opening hours: Daily 11:30am to 6:15pm
Tel: 6336 0754
Website
Tracy Juice Culture is not a halal-certified eatery. 
---
3. Pine Tree Cafe 
---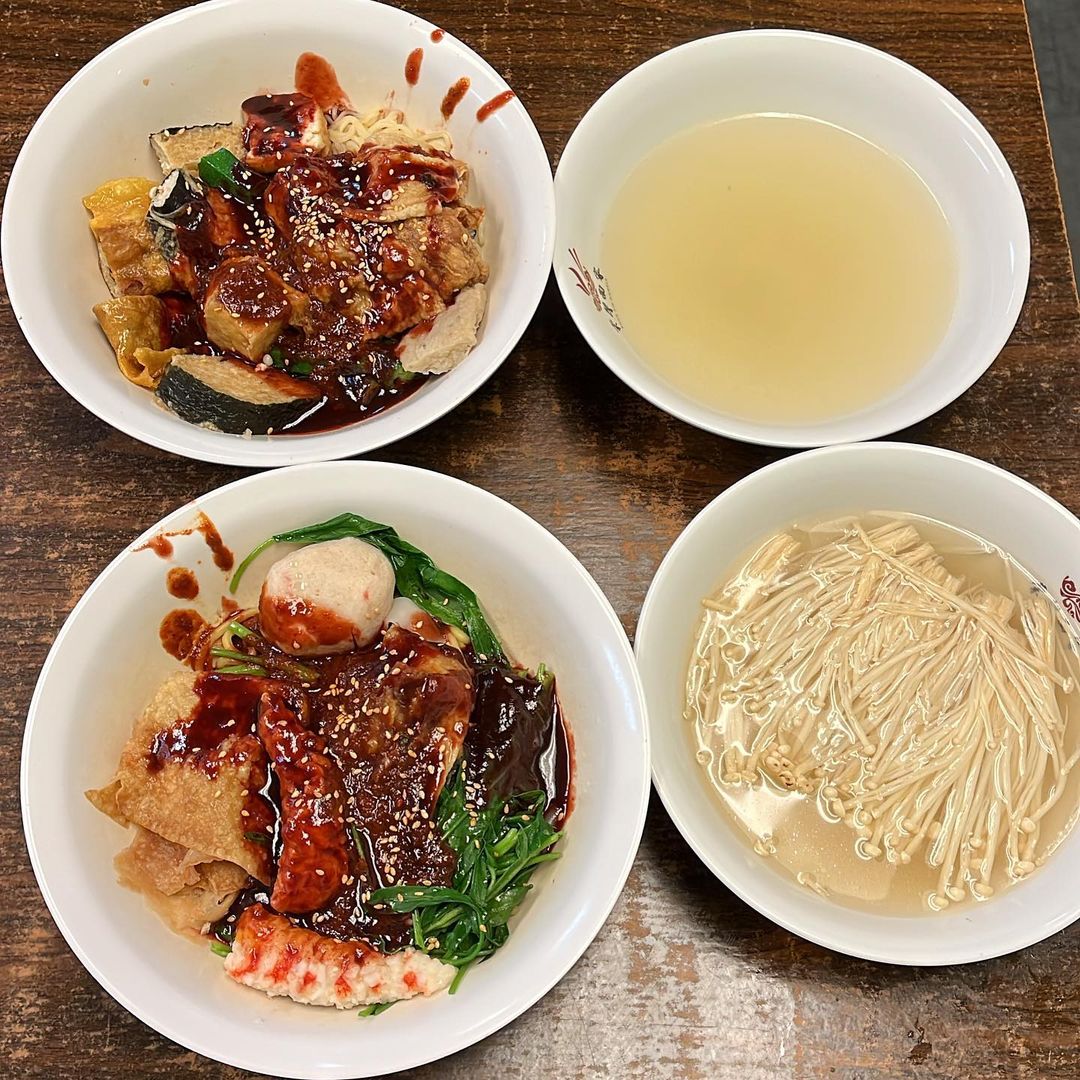 Image credit: @sihoontan
At Pine Tree Cafe, you can expect vegetarian renditions of local dishes such as Nasi Lemak ($5), Bak Chor Mee ($5), and Sambal Petai Fried Rice ($6). 
However, what they are most known for is the Yong Tau Foo ($6.90), which comes with different carb options to choose from: rice, yellow noodles, kway teow, mee kia, mee pok, and bee hoon. You can also choose to have your yong tau foo served dry or in soup, too. 
Unit number: #02-09/12
Opening hours: Tue-Sun 10am to 7pm
Tel: 9681 5457
Website
Pine Tree Cafe is not a halal-certified eatery. 
---
4. Mama Patisserie
---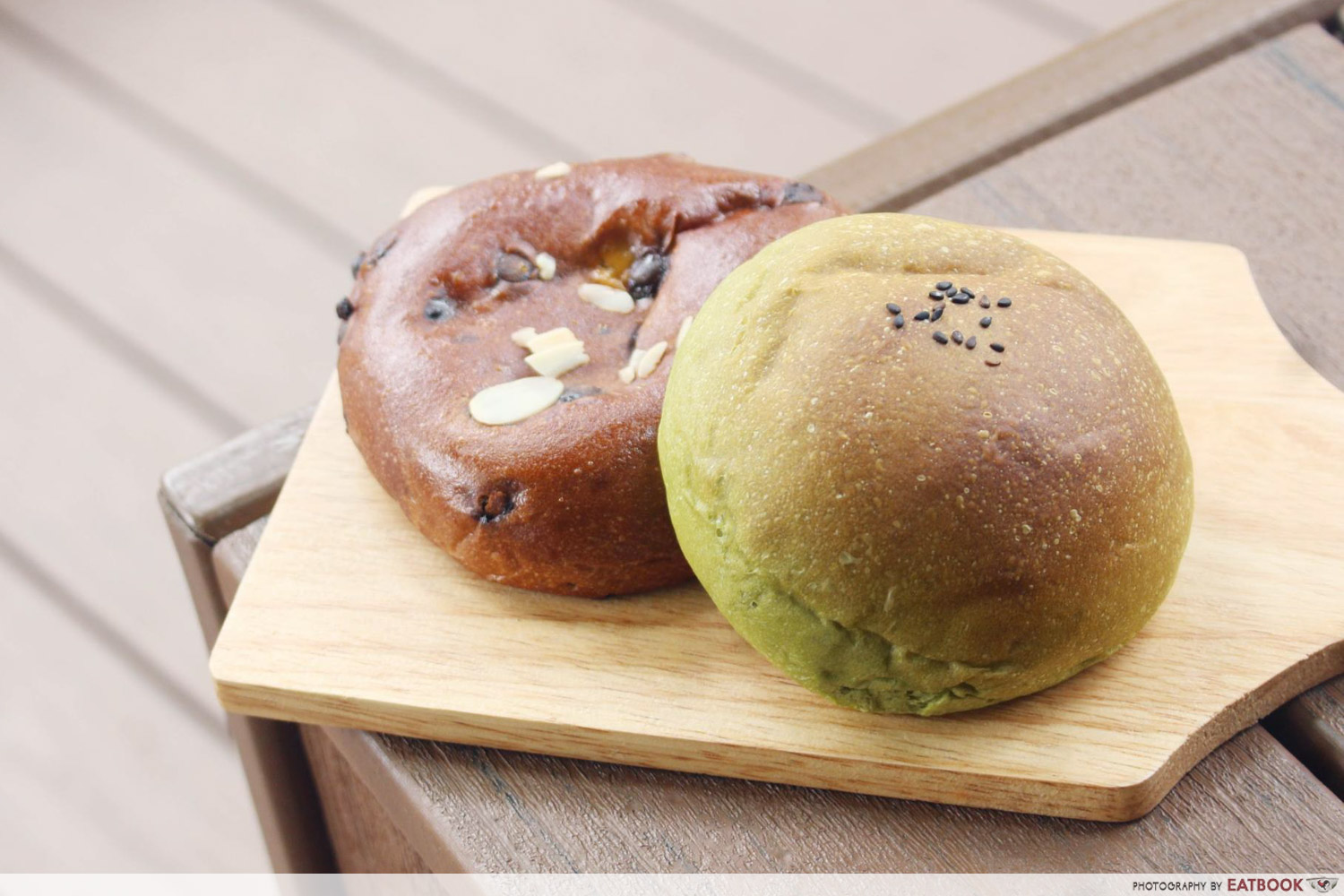 For some healthy fresh bakes, drop by Mama Patisserie, a humble bakery shop known for their large variety of bread rolls. Try the popular Green Tea Anpan ($1.60), which features a matcha bread roll stuffed with sweet red bean filling. The Black Sesame Bun ($1.80) and Pumpkin Bun ($1.70) are great options too. 
Patrons also recommend visiting the bakery after 6pm for the clearance sale, where you can snag these buns at only $1 each. 
Unit number: #01-34
Opening hours: Daily 9am to 9:30pm
Website
Mama Patisserie is not a halal-certified eatery. 
10 Artisanal Bakeries To Get Macaron Croissant, Chocolate Cruffins, And Fluffy Tom Yum Bread
---
5. Living Wholesome Vegetarian 
---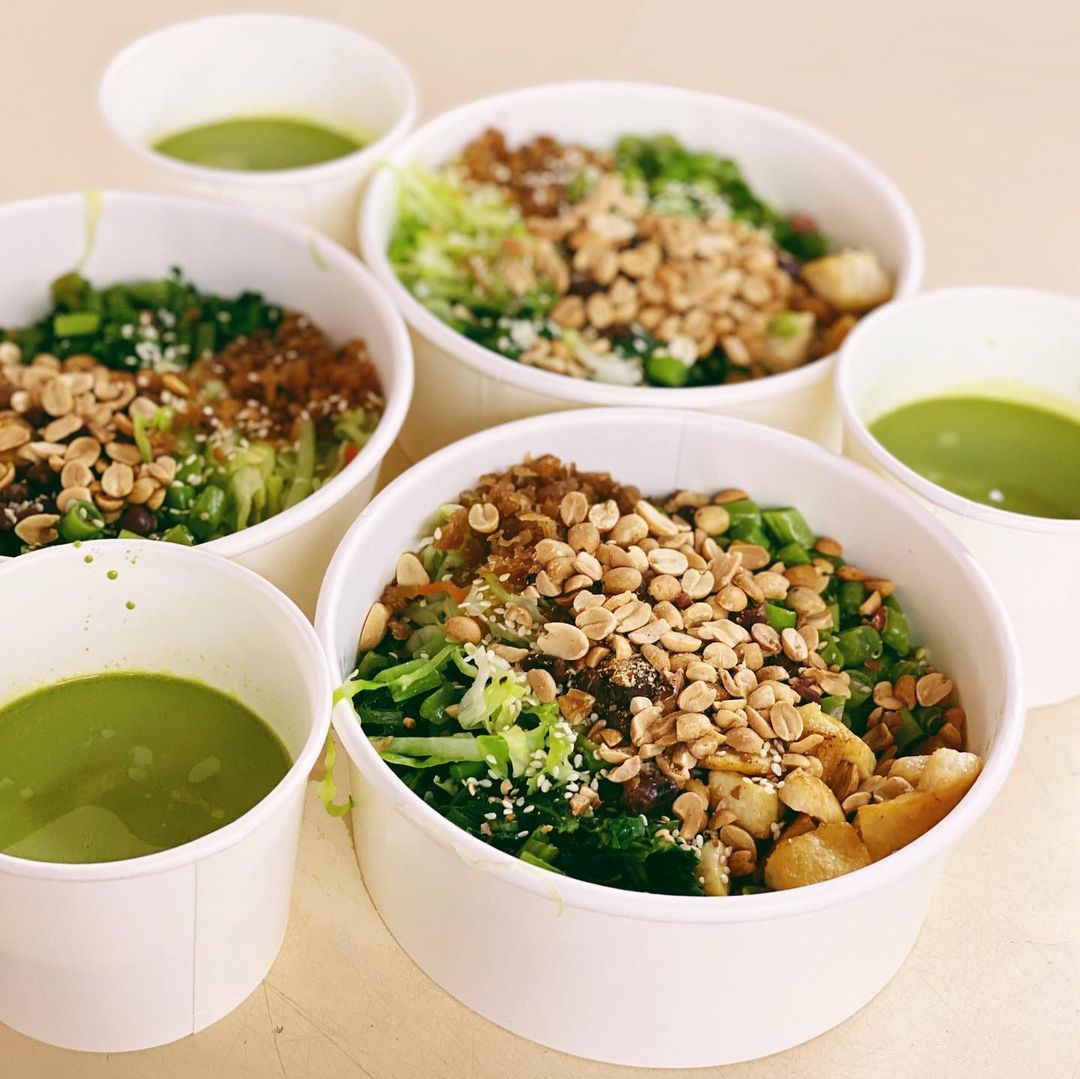 Image credit: @donttelldory
Lei cha, AKA thunder tea rice, is a great option if you're looking to eat something healthy. Living Wholesome Vegetarian is where you can find this dish but with a twist: they serve it with bee hoon instead of rice. 
Priced at $5.90, the Thunder Tea Beehoon Set is loaded with peanuts, blanched vegetables, and tofu, while boasting a good balance of salty, sweet, and bitter notes. If you prefer rice, you can opt for the Thunder Tea Brown Rice ($6.30) instead. Do note that the restaurant also offers a $0.30 discount for takeaway orders if you bring your own reusable container.  
Unit number: #01-23
Opening hours: Daily 10:30am to 3pm
Tel: 8426 6033
Website
Living Wholesome Vegetarian is not a halal-certified eatery. 
8 Thunder Tea Rice Stalls For Healthy Lei Cha, Including A 100-Year-Old Recipe
---
6. New Green Pasture Cafe
---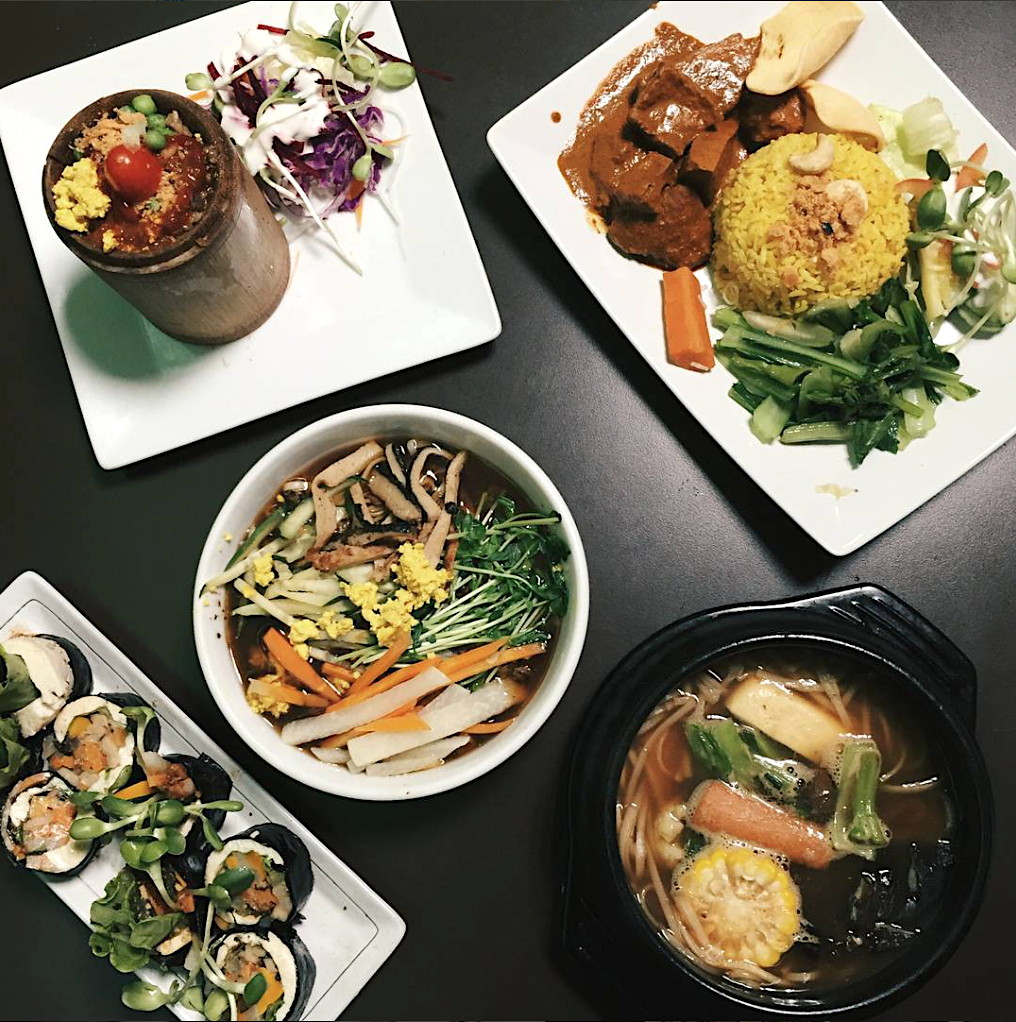 Image credit: @heymacareyna
New Green Pasture Cafe is where you'll find healthy salads, soups, hand rolls, sandwiches, and rice sets. This restaurant uses only organic ingredients, hence the slightly steeper price points. The Penang Laksa ($10.30+) and Miso Mee Swa ($13.80+) are what most regular customers come for. The former is said to have an addictive spiciness that's offset by the slight tang of tamarind, while the Miso Mee Swa is more savoury with an umami kick. 
Unit number: #04-22
Opening hours: Tue-Sun 11am to 8pm
Tel: 6336 8755
Website
New Green Pasture Cafe is not a halal-certified eatery. 
---
7. Su Shi Piao Xiang Vegetarian Food
---

Image credit: @theherbivorefrog
Head down to Su Shi Piao Xiang Vegetarian Food, a casual spot specialising in vegetarian cai fan fare. They also have other local vegetarian dishes such as Kway Chap ($6.50) and Lor Mee ($6.50), which are well-loved by their customers. Instead of pork, which is usually used in these two dishes, you'll also find chunks of mock meat, tofu, and fried beancurd skin doused in a thick and viscous gravy. 
Unit number: #01-01
Opening hours: Daily 7am to 7pm
Tel: 6610 9709
Website
Su Shi Piao Xiang Vegetarian Food is not a halal-certified eatery. 
20 Vegetarian Food Places In Singapore For Meatless Chicken Rice, Army Stew And More
---
8. Myeongdong District
---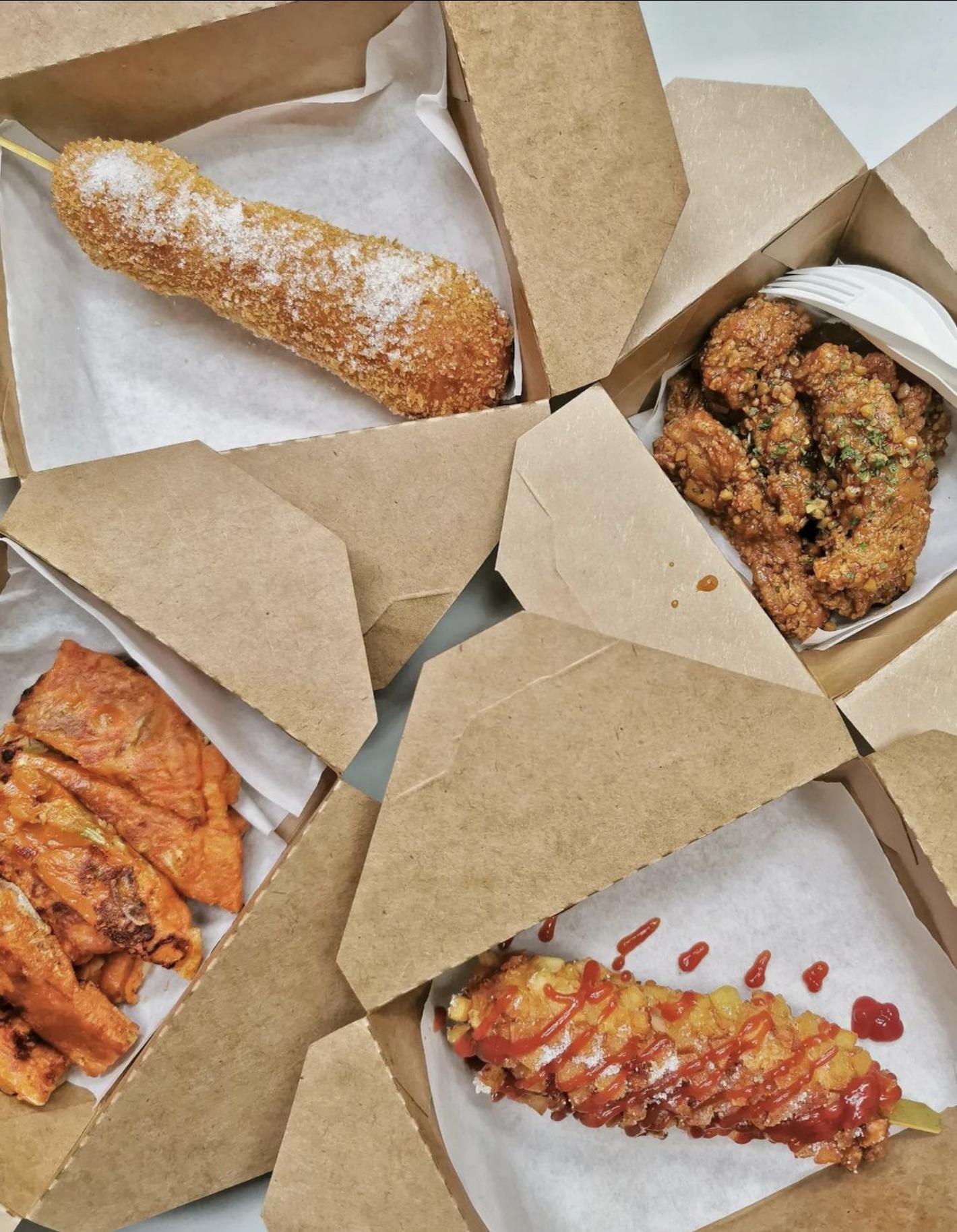 Image credit: @chowajuseyo
If you have a Korean corn dog craving, check out Myeongdong District. The stall carries them in four different flavours: Classic ($5.50), Mozza ($6), Cheddar ($6), and Gamja ($6). For each corn dog, you'll also get to choose two out of five condiments: Sugar, Ketchup, Mustard, Mayo, and Bulgogi Mayo. We recommend going for the Mozza corn dog with ketchup and mustard for the perfect cheese pull. 
Aside from corn dogs, Myeongdong District also serves other popular Korean street food such as Tteokbokki ($6.50), AKA spicy rice cakes, and Chicken Gimbap ($6.50). 
Unit number:  #02-14
Opening hours: Wed-Mon 11am to 9pm
Tel: 8031 4858
Website
Myeongdong District is not a halal-certified eatery. 
---
9. Pasta & Co 
---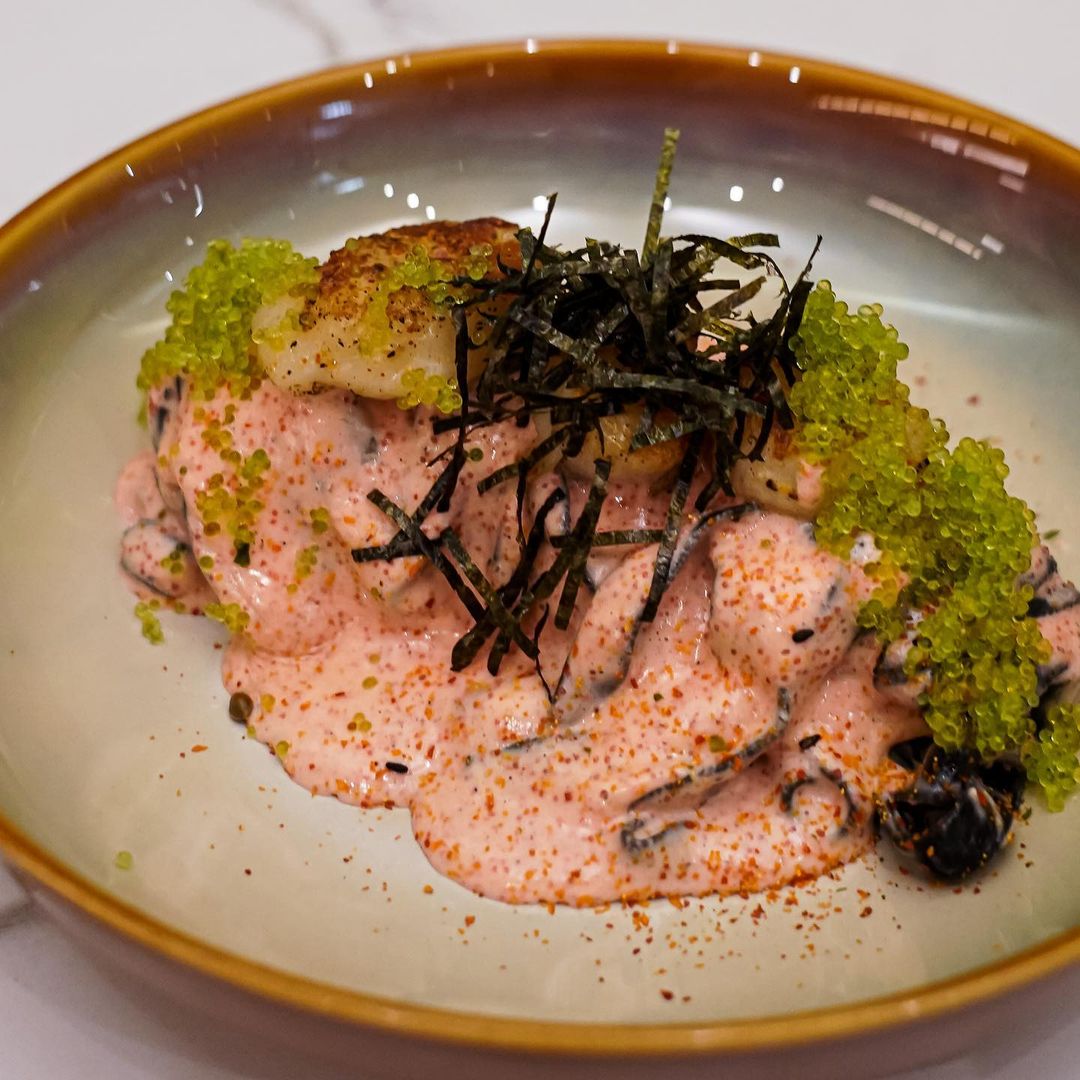 Image credit: @pastaancosg
Pasta lovers will be delighted to find Pasta & Co, an Italian restaurant known for its customisable, artisanal pasta. The crowd-favourite Mentaiko Pasta ($24.90++) stars creamy mentaiko sauce, with plump scallops, green tobiko, and shredded nori. You get to choose from four types of pasta but regulars recommend going for the Squid Ink Tagliatelle or Beetroot Fusilli. 
Another popular dish is the Mushroom Risotto ($18.90++), which is made with dashi, cream, king oyster mushrooms, hon shimeji, and shiitake mushrooms. 
Unit number: #02-17
Opening hours: Tue-Sun 12pm to 2:30pm, 5:30pm to 10pm
Tel: 8337 9278
Website
Pasta & Co is not a halal-certified eatery. 
---
10. Hangawi Korean Food
---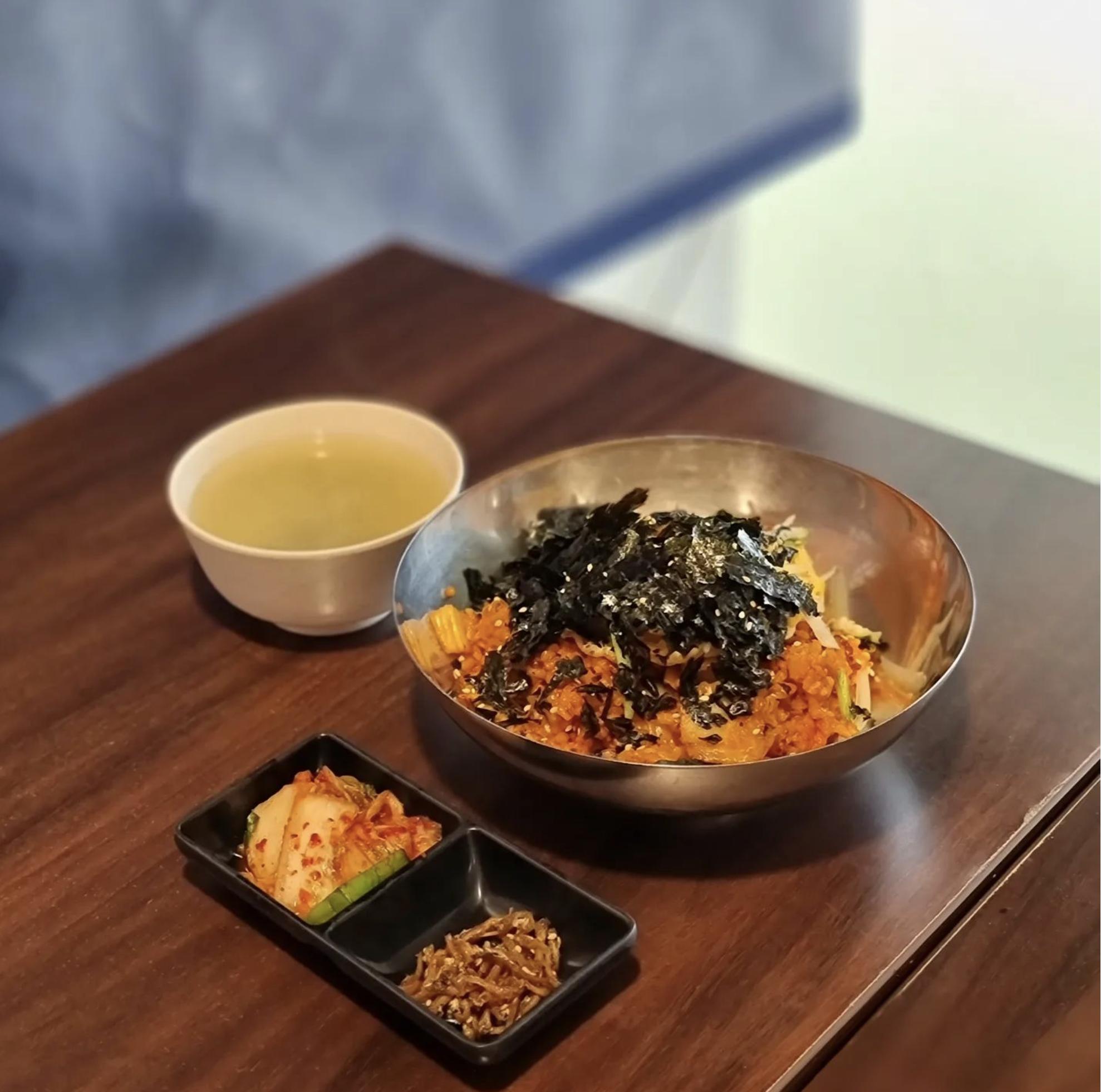 Image credit: @oinkoinkglen2018
Hangawi is another Korean food restaurant at Fortune Centre offering delicious food at affordable prices. If you're unsure of what to get, try the simple yet filling Kimchi Fried Rice Set ($6), which is said to pack a flavourful, spicy punch. For those who can't handle spice very well, go for the Sliced Rice Cake Soup ($6.50) or Bulgogi Hot Pot ($6.90) instead. 
Unit number: #02-18
Opening hours: Daily 10:30am to 4:30pm, 5:30pm to 8pm
Tel: 9107 8749
Hangawi Korean Food is not a halal-certified eatery. 
18 Korean Restaurants In Tanjong Pagar And The CBD For Korean Barbecue And Army Stew
---
Where to eat at Fortune Centre
---
Fortune Centre is brimming with restaurants and eateries worth checking out. The next time you're out and about looking for vegetarian food options and more, you know where to go. For more places offering vegetarian and vegan food, check out our guide on food places with plant-based dishes. Alternatively, visit Ru Yi Yuan Vegetarian for famous vegetarian bee hoon, mock chicken drumsticks and more!
This Famous 30 Year-Old Vegetarian Bee Hoon Stall Has Relocated To Margaret Drive
Feature image adapted from @breadloafsmatter @oinkoinkglen2018 @veggiexplorer @pastaancosg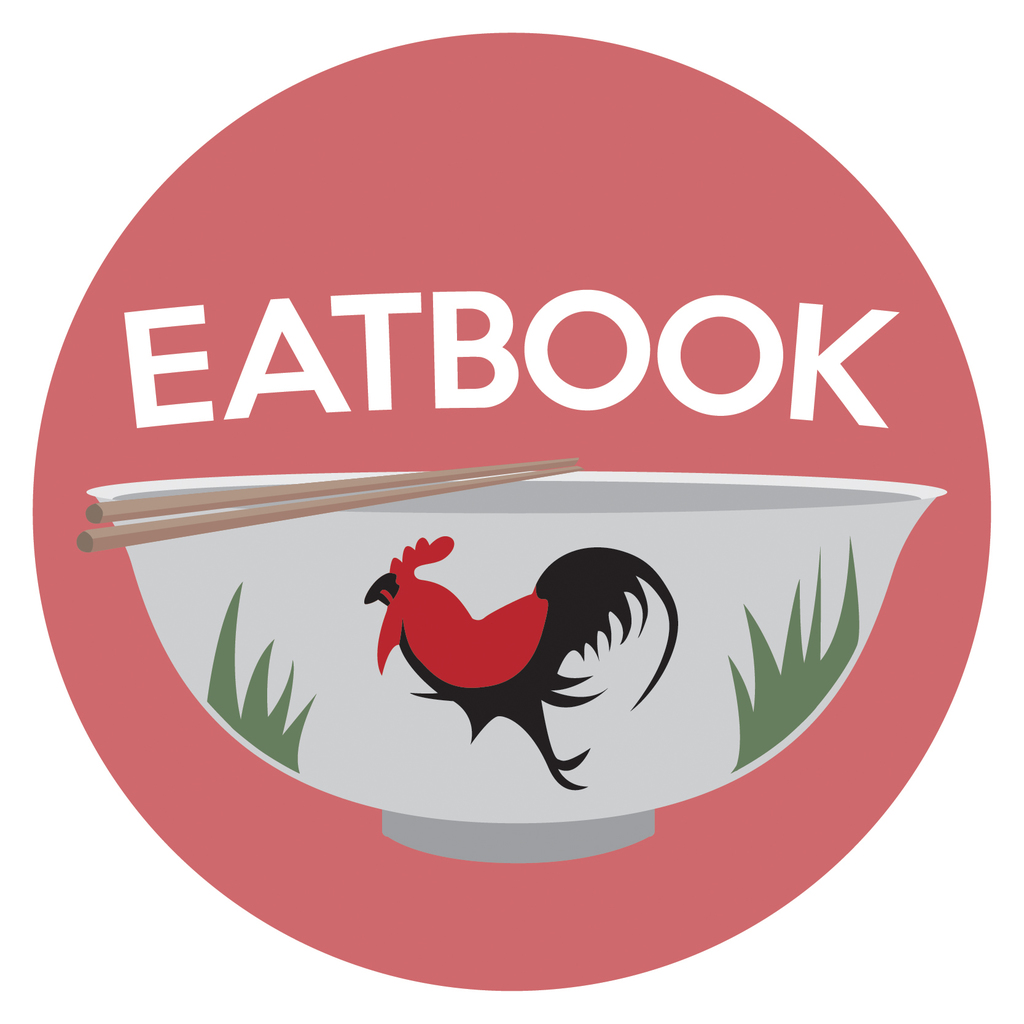 Drop us your email so you won't miss the latest news.