Frozen pies from The Shepherd's Pie
From frozen nuggets to Maggie mee and microwavable biryani, convenience food is man's greatest invention. And adding on to the list of lazy-men-grub is The Shepherd's Pie range of frozen shepherd's pie.
If you don't know who The Shepherd's Pie is, they are Singapore's OG shepherd's pie purveyor who have been around since 2007. Starting out as a small stall in Simpang Bedok, these pies were a legit part of my childhood and were my mom's choice for a fuss-free dinner.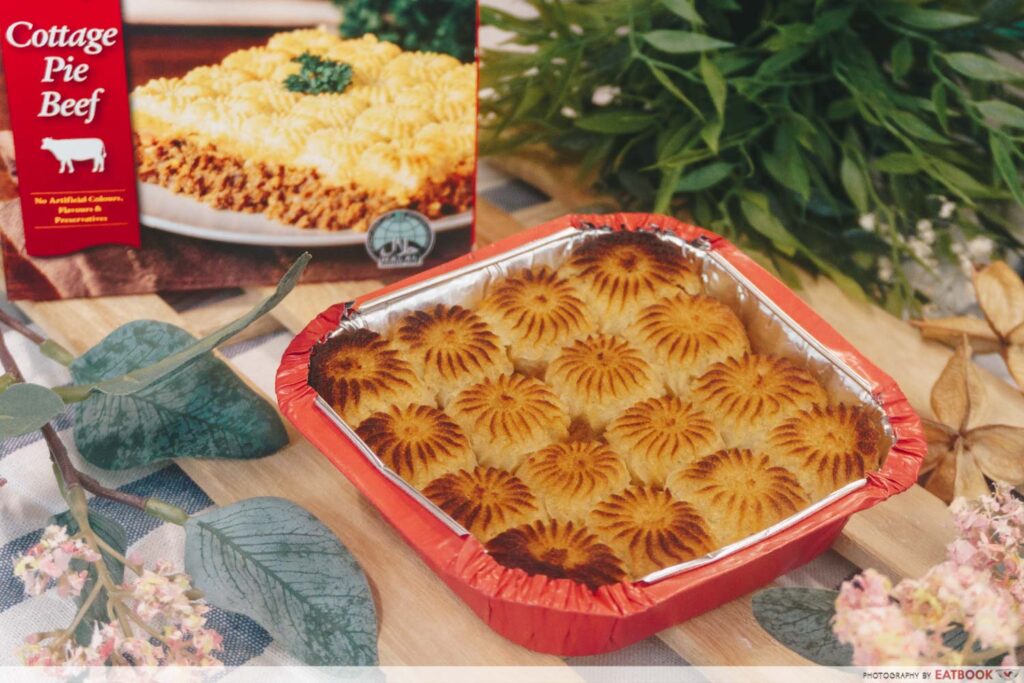 So you can imagine my excitement when I found out they're finally offering frozen pies. Available in two flavours – Classic Beef and Classic Chicken – at $8.90 each, these hearty pies are the perfect companion to Netflix and chill with.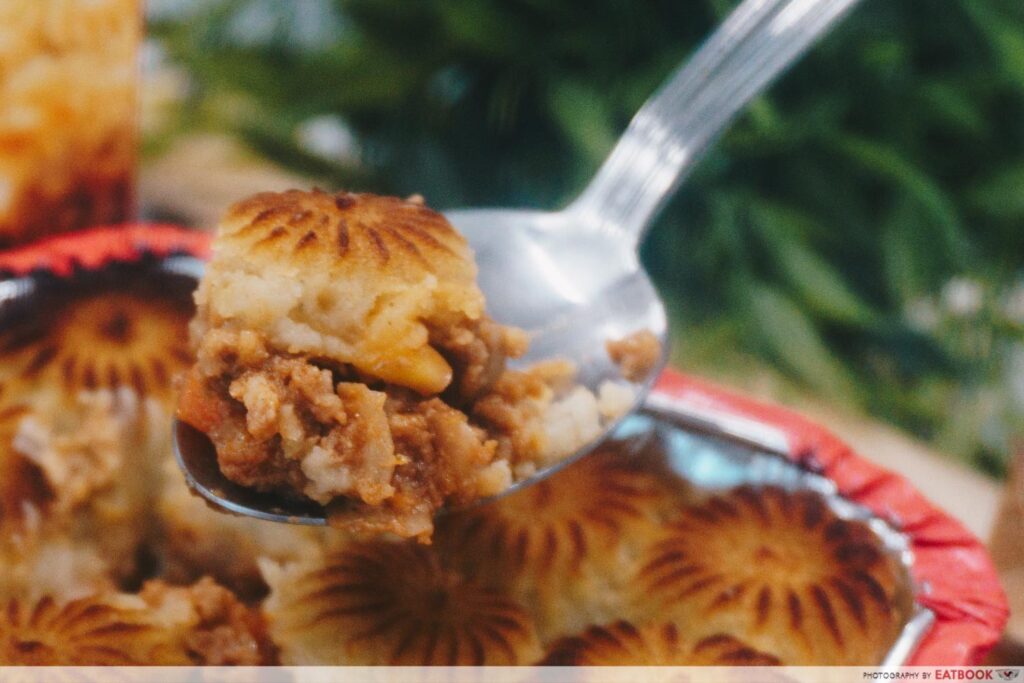 The recipe for these frozen goodies is exactly the same as their fresh ones, containing no added artificial preservatives. They can be stored in the freezer for up to six months, so feel free to stock up your fridge with as many boxes as you desire.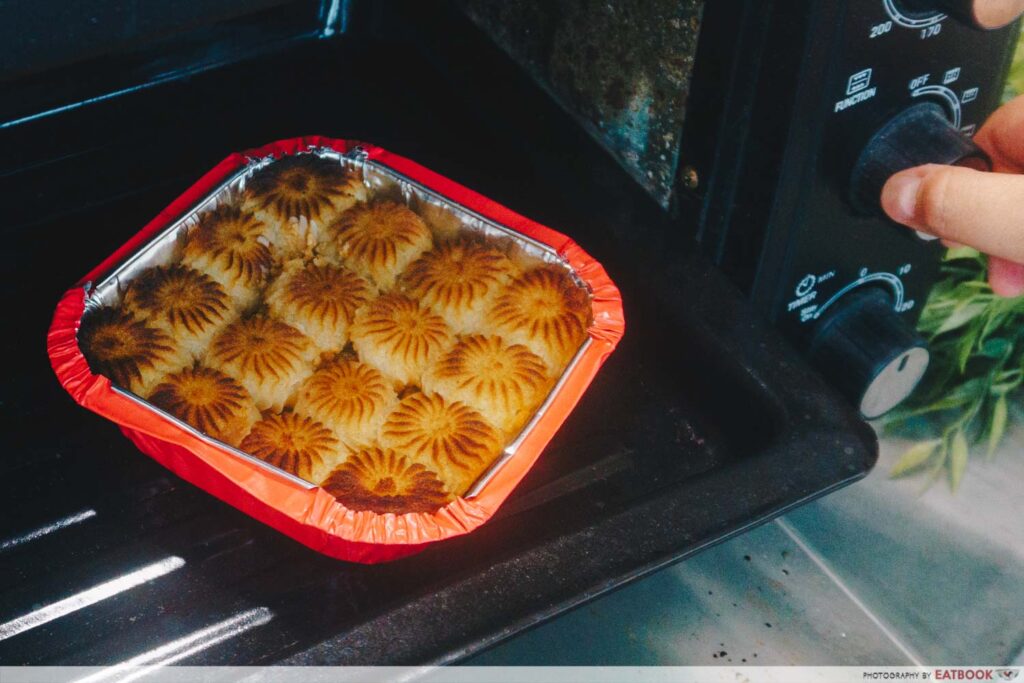 They're easy to prepare too. Just pop them into an air fryer or oven, and be rewarded with a blanket of crisp-top buttery mash and rich, savoury fillings. Do note that microwaves are to be avoided, lest you just want them hot but not golden brown.
You don't have to travel far to get your hands on these pies, as they can be bought on their website. On top of that, they are also sold at selected U Stars Supermarket. For Punggolians, the U Stars Supermarket at Sumang Walk stocks it, while those living in the west can head to Keat Hong Link's U Stars Supermarket.
For those planning a Christmas get-together, skip these single-portion pies and order their big pies that can feed up to six hungry guests instead. Their Christmas order slot fills up fast though, so fastest fingers first!
Photos taken by Tan Ee Jing.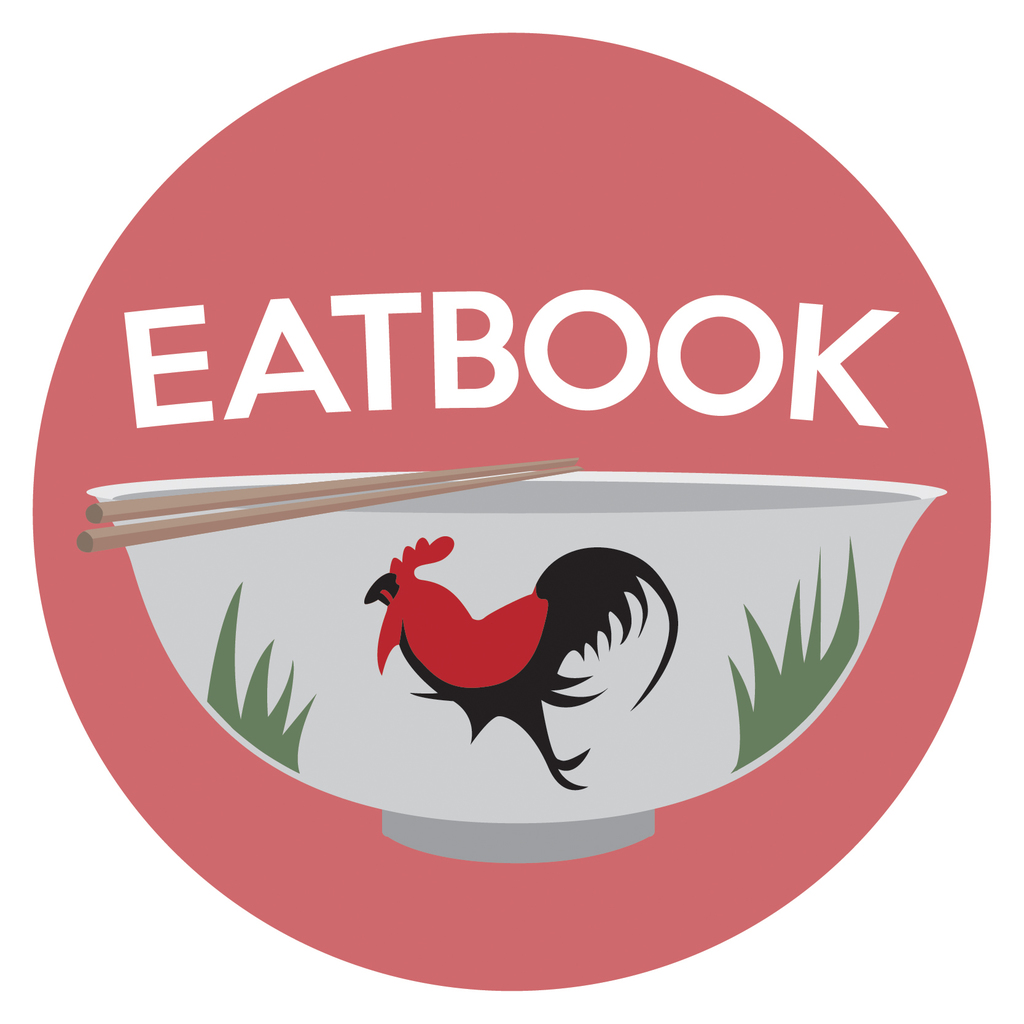 Drop us your email so you won't miss the latest news.