---
About Fukuichi
---
Update (4th April 2019): Fukuichi has permanently closed.
Tucked away behind the malls of Orchard Road lies Fukuichi's newest Hotel Chancellor outlet. The streamlined minimalist touches at this outlet reflects Fukuichi's approach to Japanese cuisine.
Their menu is simple and straightforward, but allows the full flavours of the seafood and meat to speak for themselves. A meal here will set you back a fair bit, but I wouldn't mind paying slightly more given the substance delivered.
---
Menu
---
Fukuichi Indulgence Teishoku – S$30 (promotional price)
---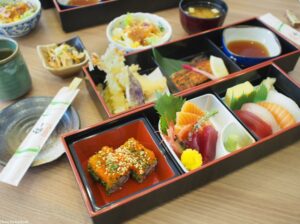 This elaborate bento set consists of eight different items: appetiser of salmon skin, green salad, shashimi moriwase, sushi moriwase, ura maki, salmon with cod roe sauce, tempura and miso soup.
At a promotional price of $30 (available till the end of August), this is one deal that's almost impossible to resist. Given the quality and variety of this set, the usual price of $45 is still a decent price to pay.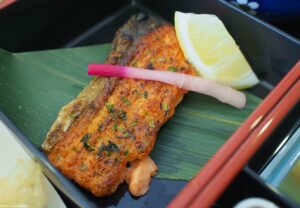 The thick-cut sashimi was delightfully fresh, and the tempura batter was light and crisp. The pan-fried salmon was a little more cooked than I would have preferred it to be, and it could be a little more tender.
However, the mentaiko sauce coating the salmon was a beautiful creamy burst of explosive flavour. Unlike other places where you only taste the mayonnaise, the mentaiko flavour in the sauce was distinct.
---
Kani Tofu – $7
---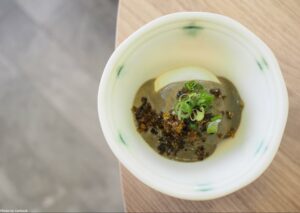 As one of Fukuichi's signature dishes, the Kani Tofu with century egg sauce was just slightly underwhelming for a century egg lover like me. The idea of embedding crabsticks in the firm tofu is interesting, but it was a little too salty for me. I would have preferred the century egg flavour of the sauce to be stronger, but it's perfect for people who have no love for century egg. This combination is no doubt a tried and tested one, but it could have fared better in terms of execution.
---
Ebi Teppanyaki – $25
---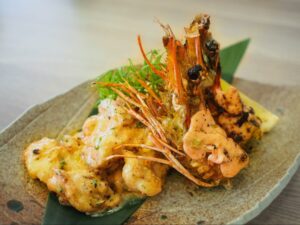 These huge prawns are seared to perfection over a teppanyaki grill, and then drenched in a rich mentaiko sauce. The prawns were firm and juicy, and the sauce complemented the sweetness of this delicate seafood. These prawns definitely did not die in vain.
---
Gyuniku Fagura Sauce – $38
---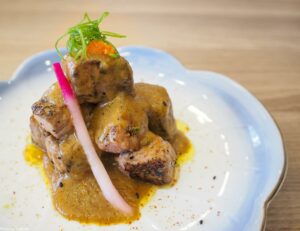 Words almost don't do justice to these tender, savoury cubes of grilled beef coated in the most divine goose liver sauce. Every mouthful is brimming with meaty flavour and luscious juice. Want to experience a piece of paradise on earth? Don't miss out on this winning combination.
---
Hiyashi Gyomen – $15
---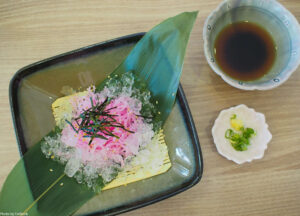 These springy cold fish noodles are a strange mix between fish balls and konjac noodles. There's not much flavour, but the texture is an unusual change from typical Japanese wheat noodles. I'd rather have a bowl of cold cha soba over this anyday though.
This review was brought to you by Fukuichi
Summary
Pros:
Good quality ingredients
Outstanding grilled beef
Consistent standards
Value for money sets
Cons:
Steep prices on a la carte dishes
Recommended Dishes:
Gyuniku Fagura Sauce – $38
Ebi Teppanyaki – $25
Fukuichi Indulgence Teishoku- $30
Opening Hours:
Daily, 12pm – 3pm, 6pm – 12am
Address: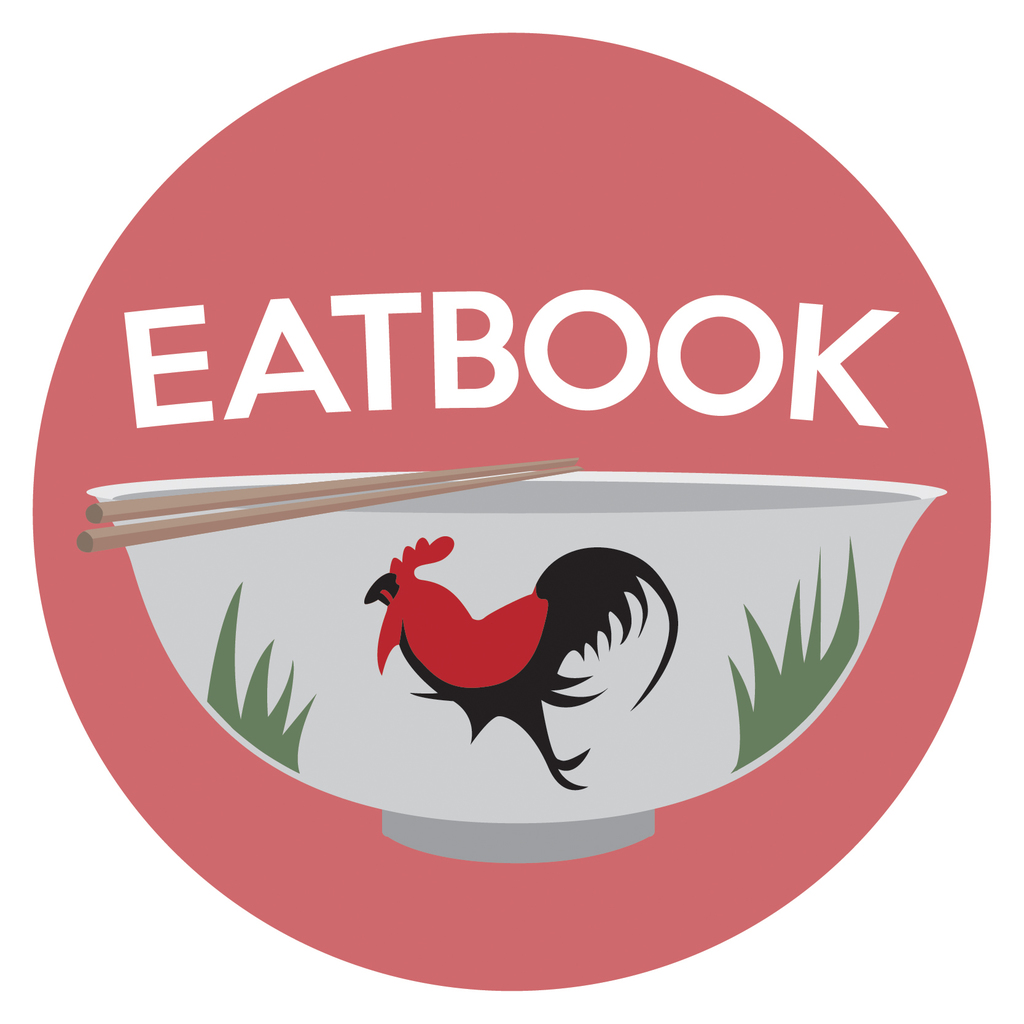 Drop us your email so you won't miss the latest news.