Fupi beancurd skin snacks in Singapore
Singaporeans love to snack. Any time of the day is reason enough for us to open a packet of something and get to munching. I, personally, love to have something crunchy to keep me company on my Netflix binges, but potato chips have become a bit too routine. Here's where Fupi comes in.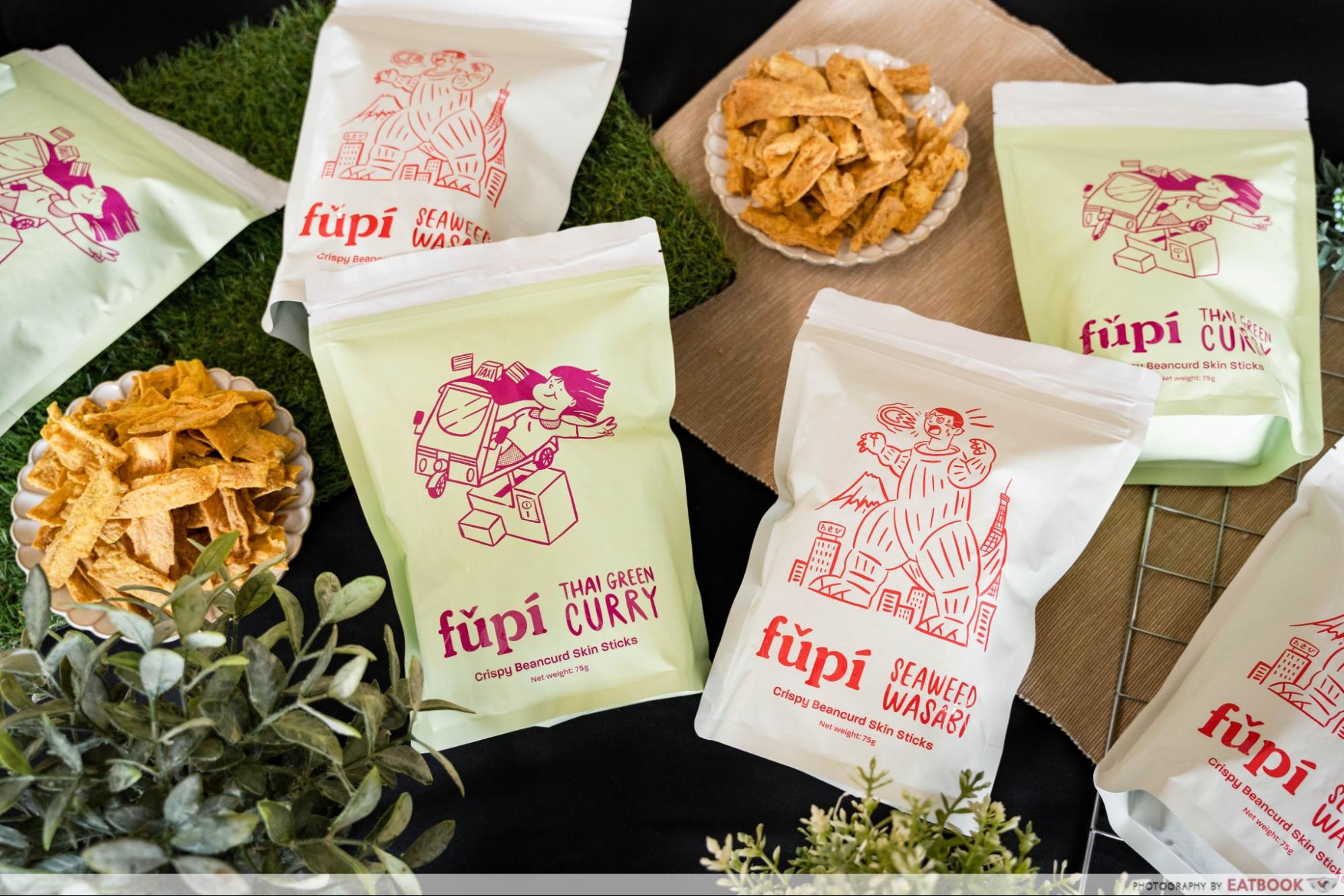 Fupi is the world's first beancurd skin snack, by a Singaporean brand. Though the snack itself sounds old-school, they're actually relatively new to the market, having just launched in January 2020. The brand's founders wanted to reinvent the traditional beancurd skin snacks commonly found in Asian cuisines. On top of making them more accessible to a wider audience, Fupi also gave beancurd skin a snackable revamp by introducing interesting flavours. They're also healthier than your average savoury snack, but still as shiok.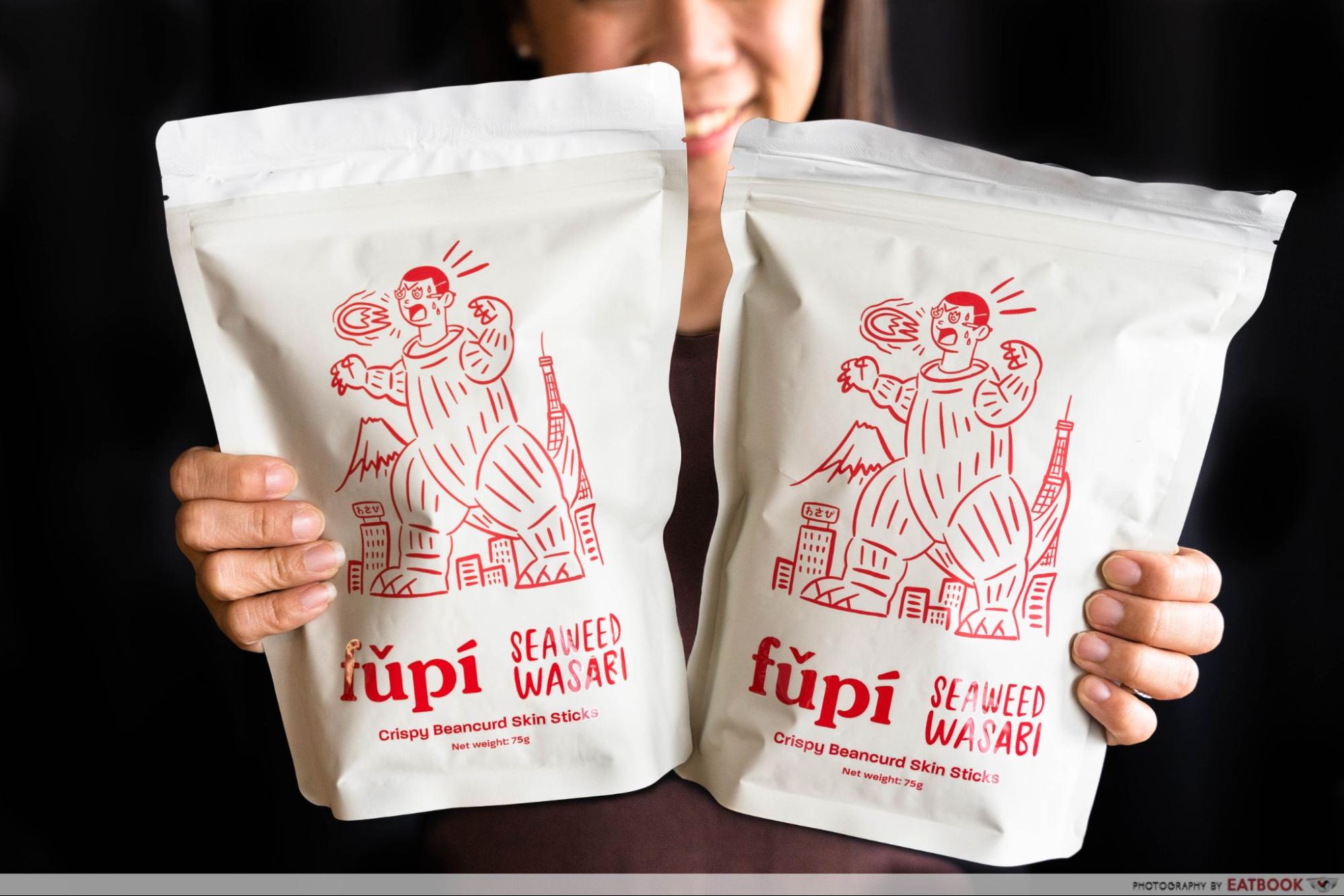 If you haven't yet tried Fupi, here's what you can expect: crisp beancurd skin dusted with savoury seasoning. They're addictive to munch on, especially great for fans of ultra-crunchy snacks. There are also health perks to them too. Fupi is vegan-friendly, low carb, and high in dietary fibre. They're free from trans fat and cholesterol, so you can enjoy them sans guilt. 
Another thing that stands out is their packaging. Fupi packs all star cute, quirky artworks set against neutral and pastel backdrops. They double up as great conversation starters when you bring them for your next hangout with friends, and look great on your Instagram stories too.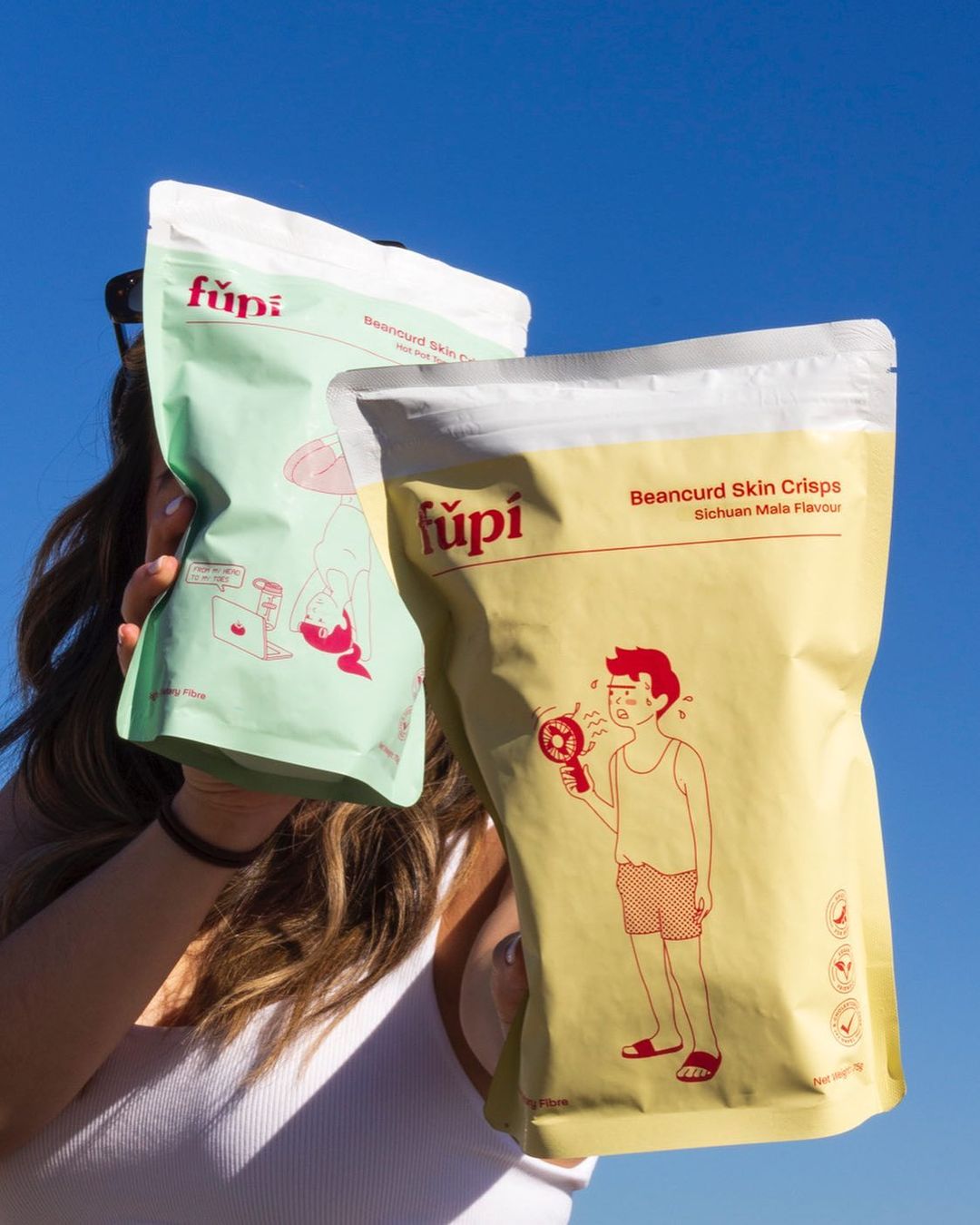 Image credit: Fupi
I was a loyal customer when they only had two flavours: Sichuan Mala and Hotpot Tomato. Now, the brand has launched two new flavours: Thai Green Curry, and Seaweed Wasabi. What's more, they've launched a new snack format: beancurd skin sticks.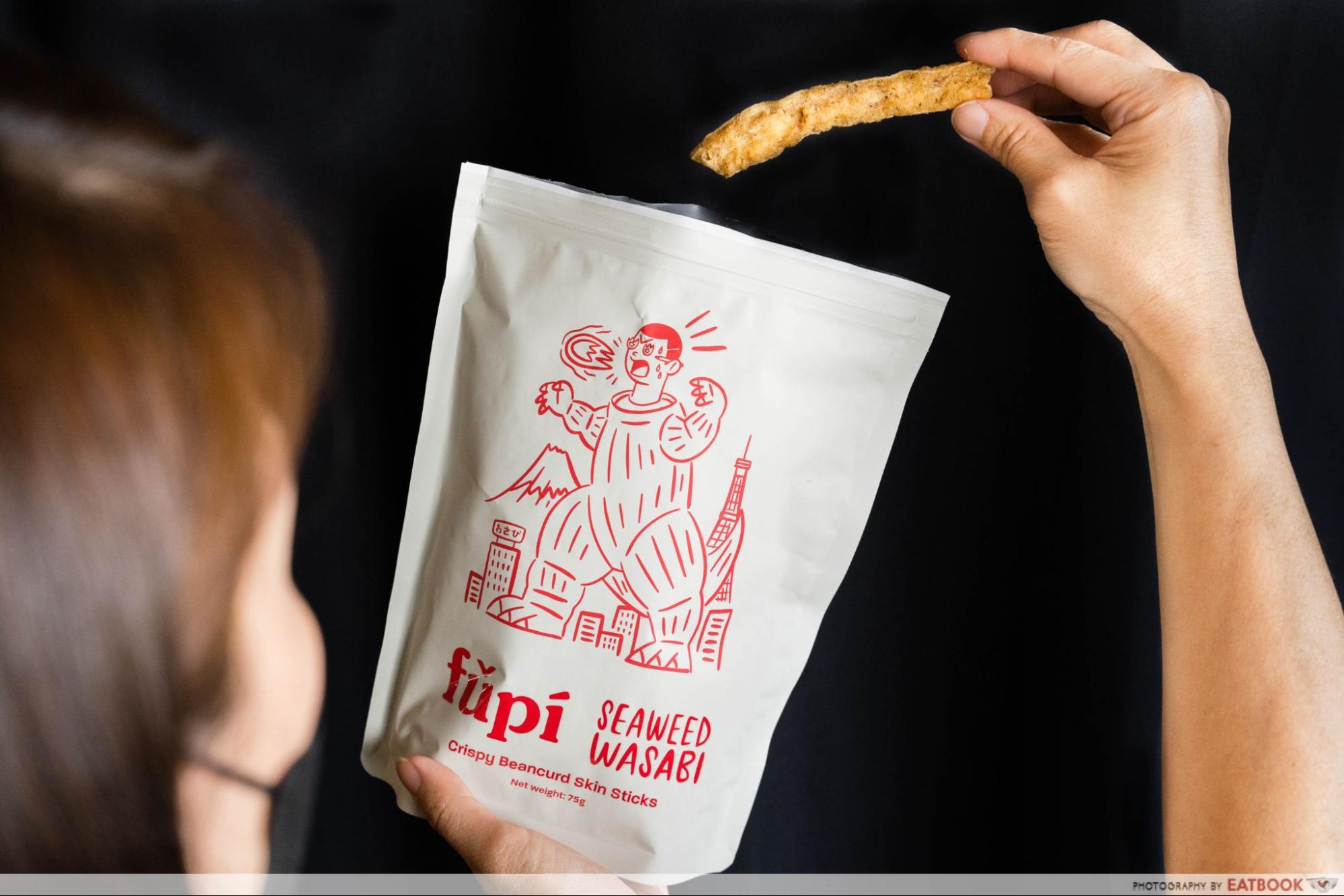 The sticks really bring on the crunch factor, as the beancurd skin is folded over before being cooked.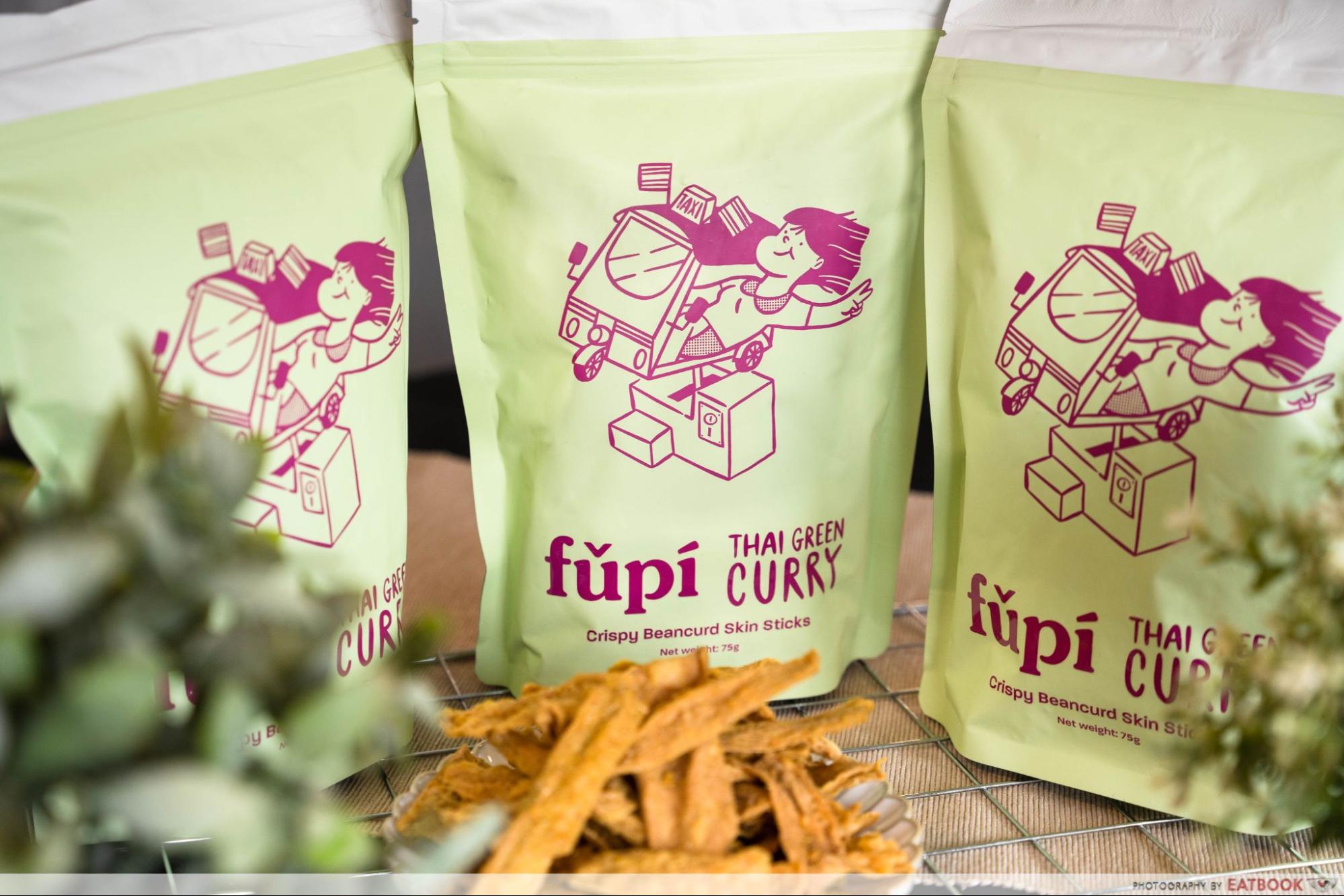 The Thai Green Curry flavour is aromatic, reminiscent of the actual curry dish. If you're someone who likes trying out unconventional snack flavours, or a big fan of Thai green curry, this Fupi flavour will hit the spot. It's also not too spicy, so it's great for the chilli-adverse.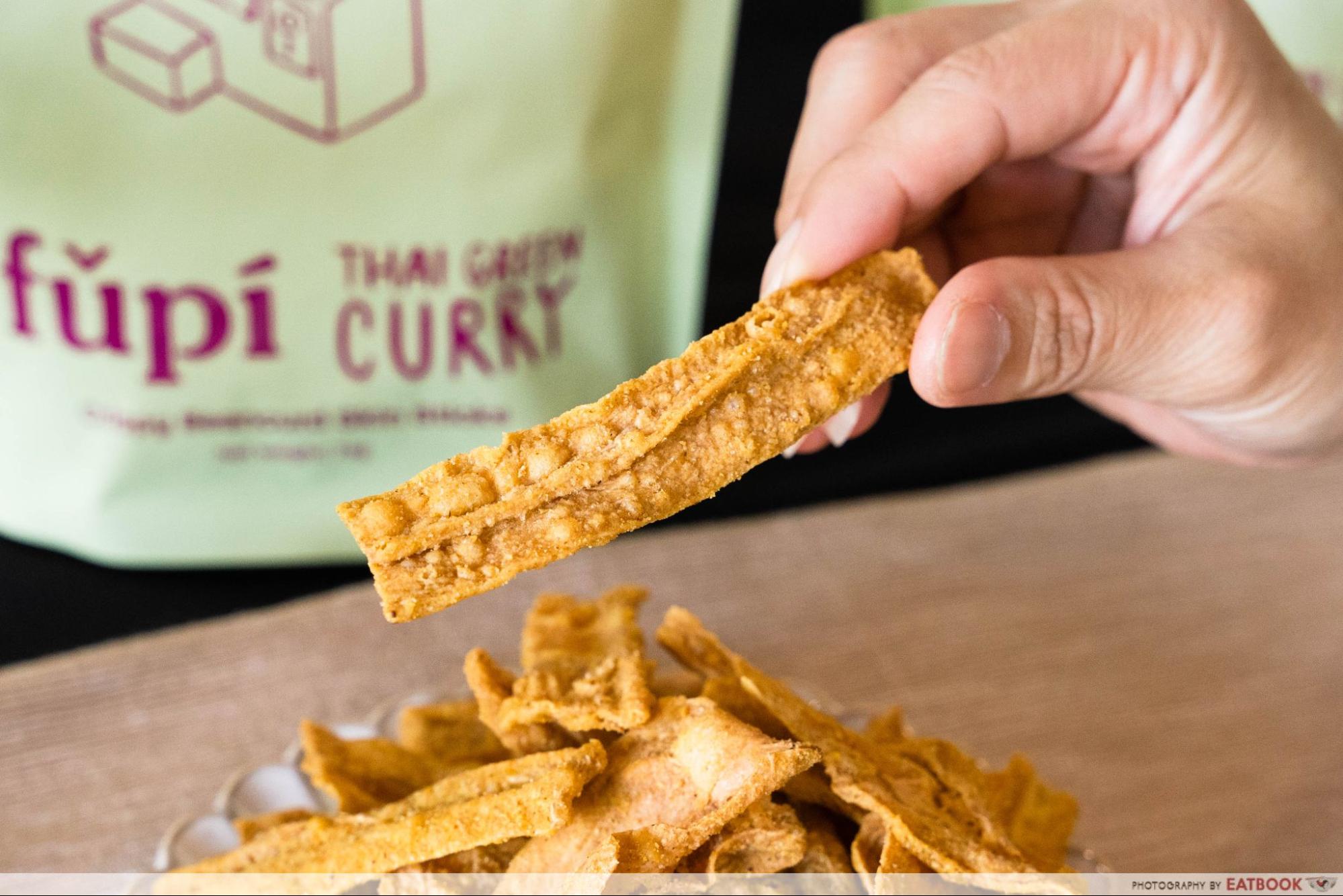 Next, the Seaweed Wasabi offers a happy middle between wasabi peas and seaweed flavoured snacks, like the ever-popular McDonald's Shaker Fries. You get crunch, umami, and a little bit of a mustardy kick from the wasabi.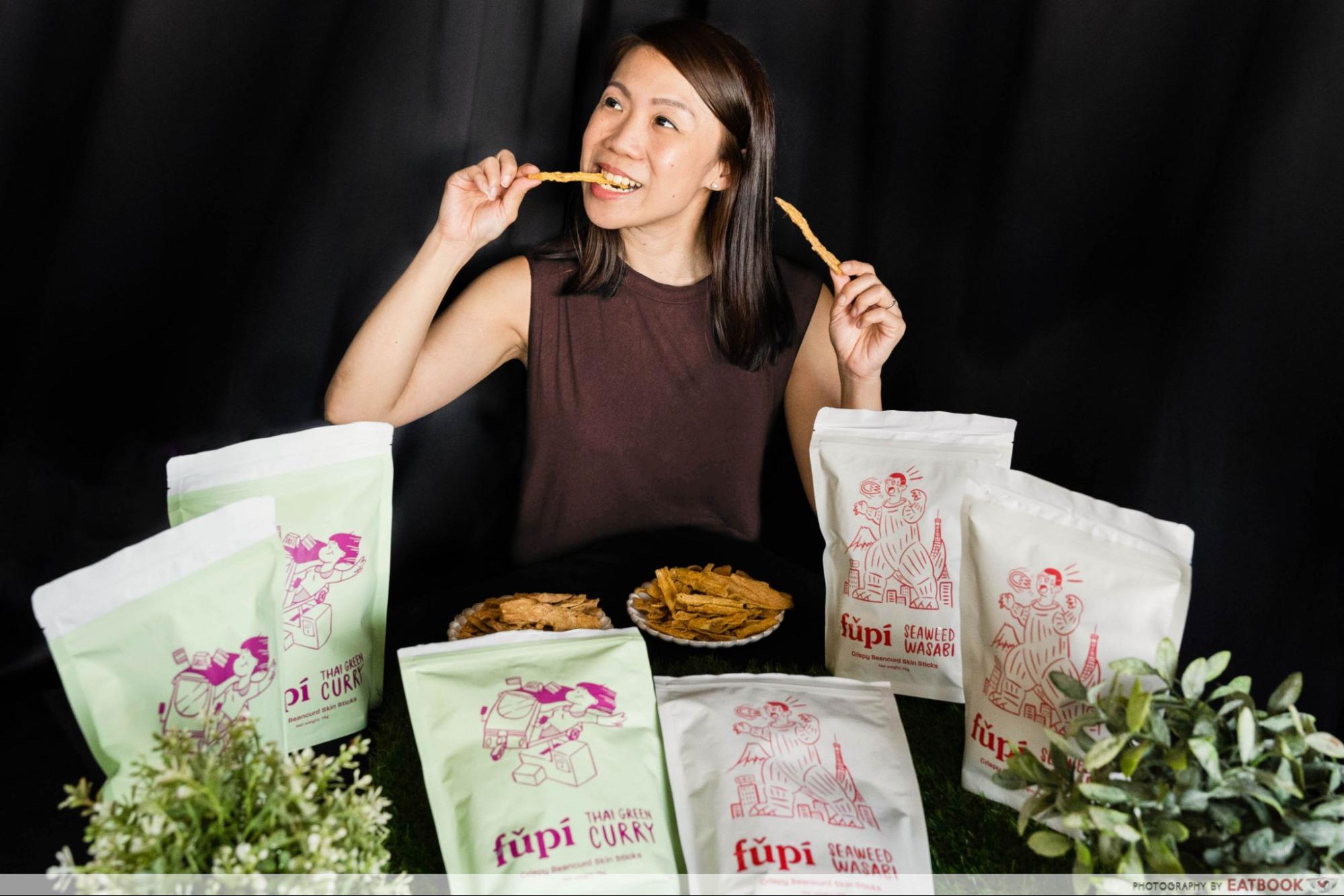 Try the new flavours out for yourself at Fupi's pop-up booth, which will be running from 15 April to 24 April, at the Takishimaya Food Hall. The booth will be right in front of Cold Storage, in basement two. Look out for their Fupi Essentials Box, which will be priced exclusively at $39.90 for the duration of the pop-up. Each purchase gets you eight snack packets, and a free pair of limited edition Fupi chopsticks.
Fupi snacks retail at $5.20 a bag. They're sold individually, or as bundles, depending on where you order from.
You can get them in stores at Fairprice Finest and Cheers outlets islandwide. If you prefer to shop directly from the brand, you can do so at www.fupi.co, and get free delivery when you spend over $30.
Photos taken by Hay Thi.
This post is brought to you by Fupi.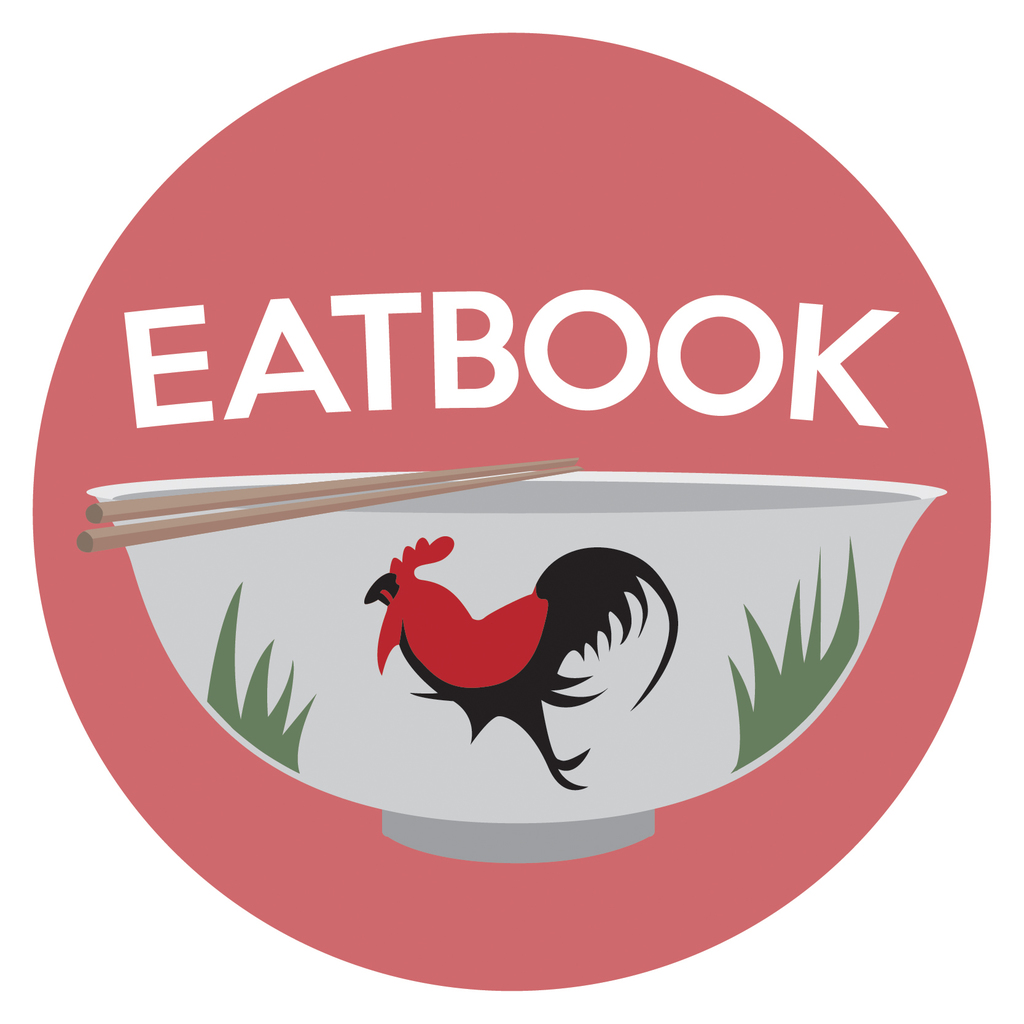 Drop us your email so you won't miss the latest news.