Habitat by Honestbee is a new high-tech supermarket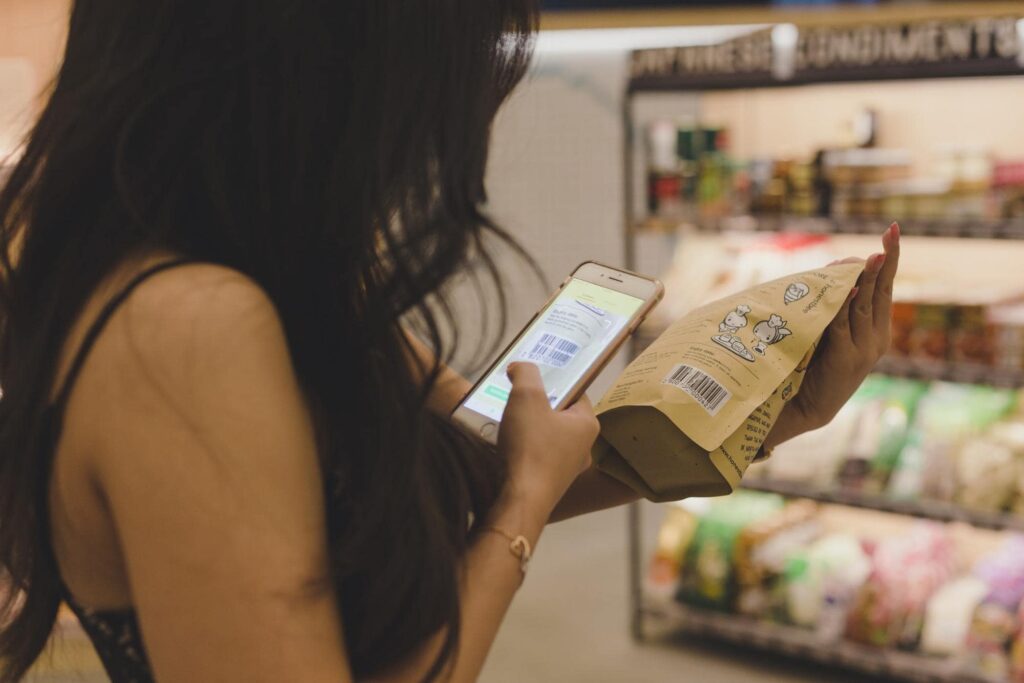 When news of Amazon Go first broke, I was shookt. To be able to just grab something off shelves and walk out of the grocery store is the future, and never did I expect the future to come to Singapore so soon, in the form of Habitat by Honestbee.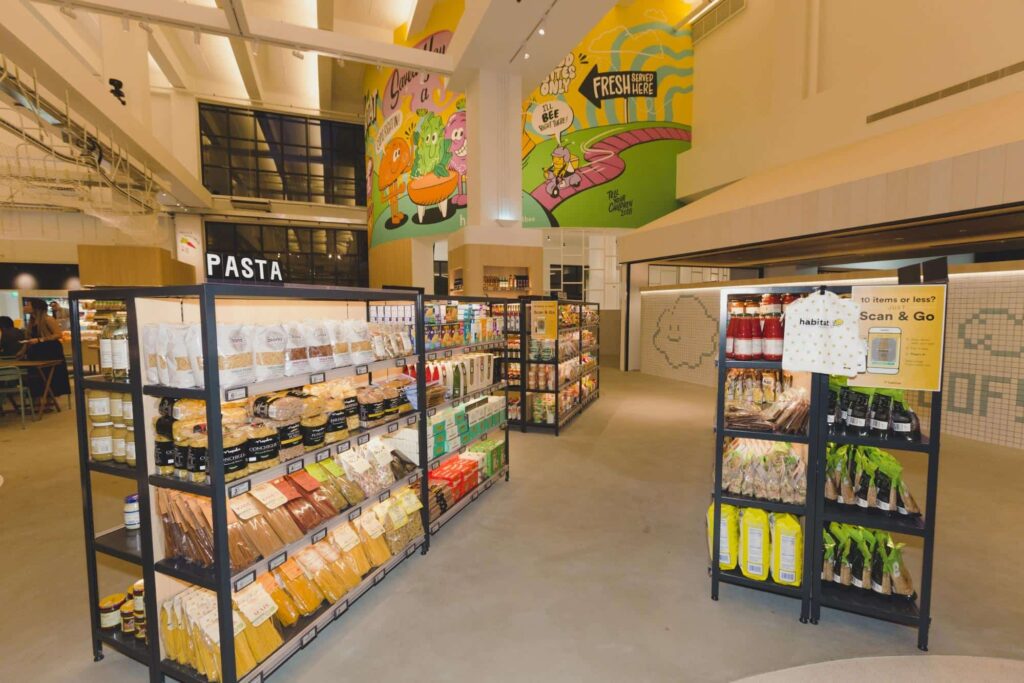 Located next to Mapletree Business City, this new high-tech supermarket offers sci-fi-like features such as app checkouts, collection points with robots, as well as a checkout system where you just push your shopping cart into a booth.
Scan your bee pass to enter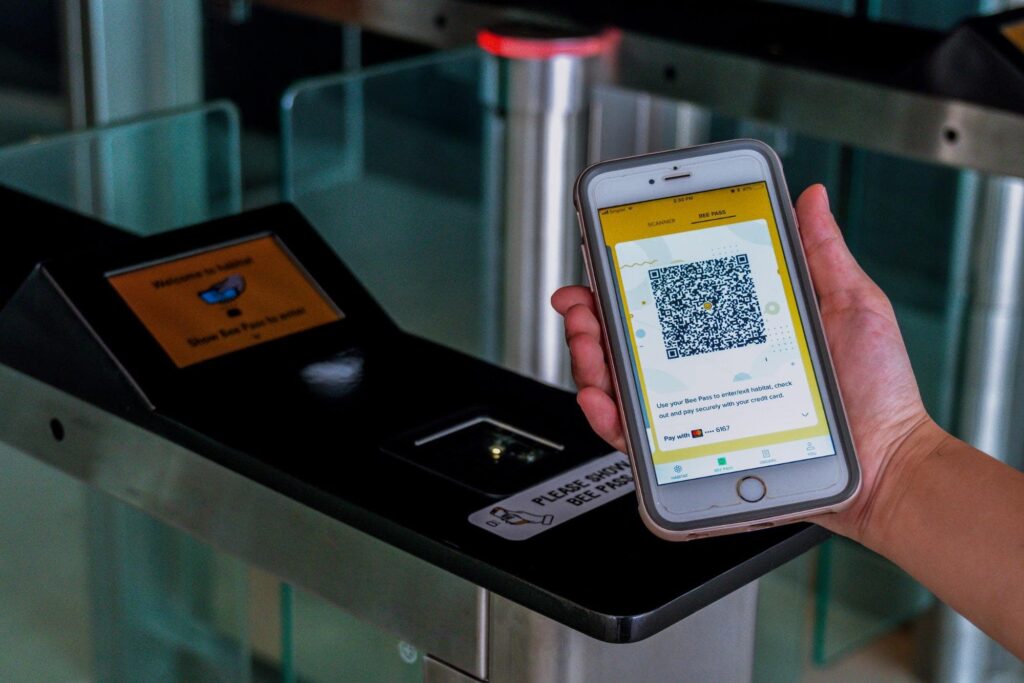 Before you can enter the supermarket, you have to download Honestbee's app. On the app, you will be given a personalised QR code called "bee pass" to scan at the gantries to enter the store, which BTW is huge at 60,000 sq ft –  a little bit larger than a football field.
"Scan & Go" checkout with the Honestbee app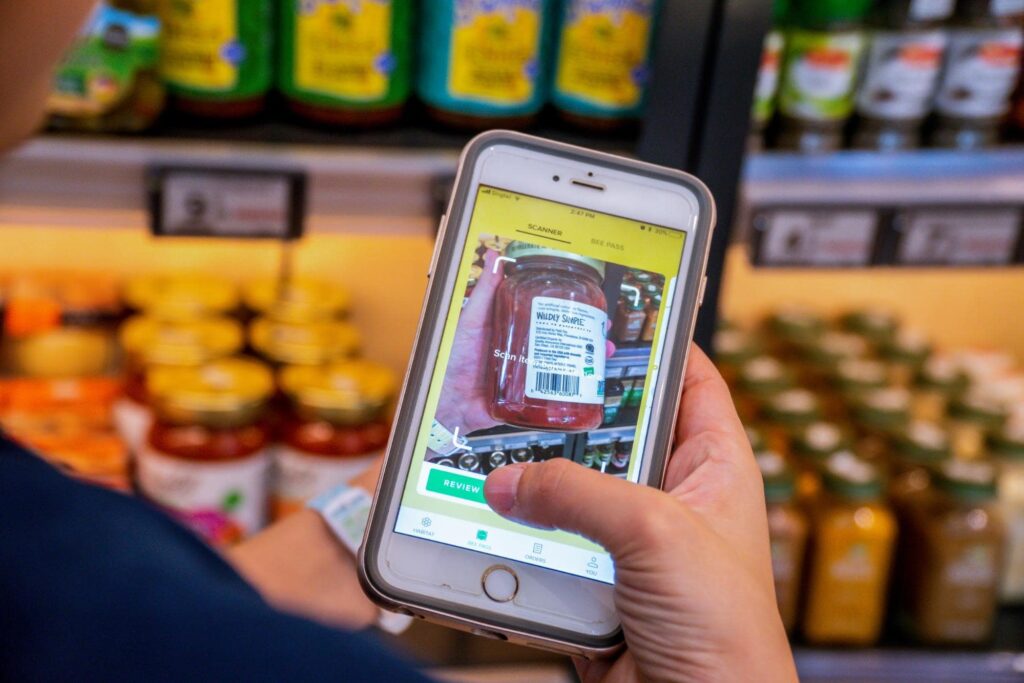 While you can't just walk out of the supermarket like a swag daddy, what Habitat offers is pretty close. For those purchasing 10 items or less, just scan each item's barcode using the Honestbee app, and that's it! You can safely put the item in your bag and walk straight out. Your items will be paid using beePay, Honestbee's version of a digital wallet.
Be careful to scan everything though. If you miss something out, alarms will sound when you leave the premise.
AutoCheckout booths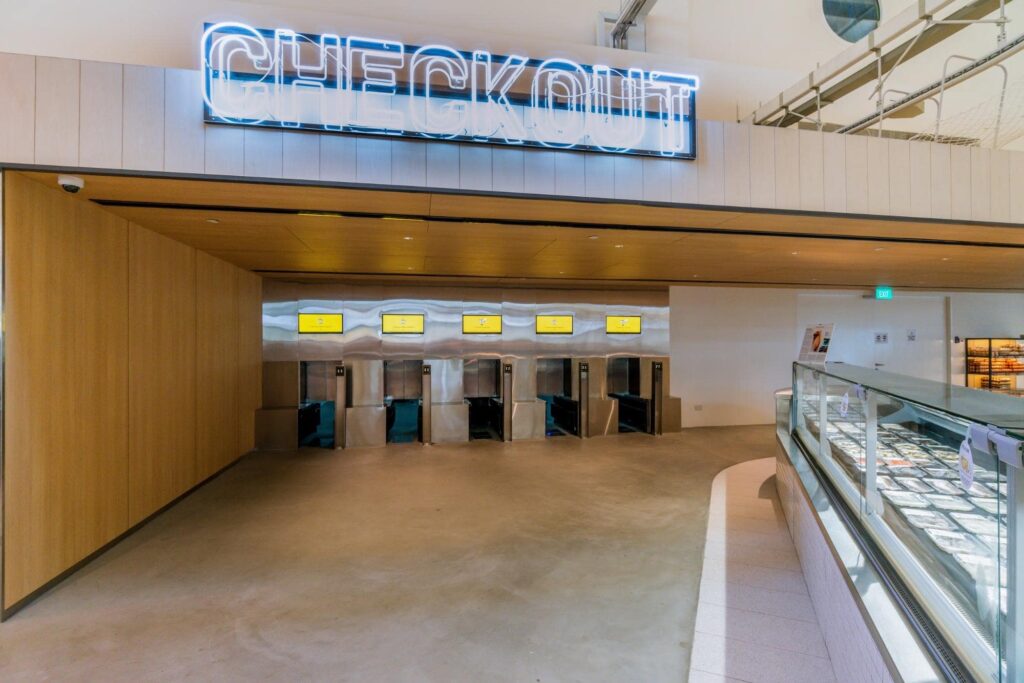 You won't find cashiers at Habitat. Everything is automated, so all you need to do is push your shopping cart into a booth, scan your bee pass, and watch it enter the supermarket version of Narnia.
A receipt will be sent to your email, and you'll get a notification when your groceries can be picked up at the collection point. It'll take less than 10 minutes for your stuff to be packed.
RoboCollect stations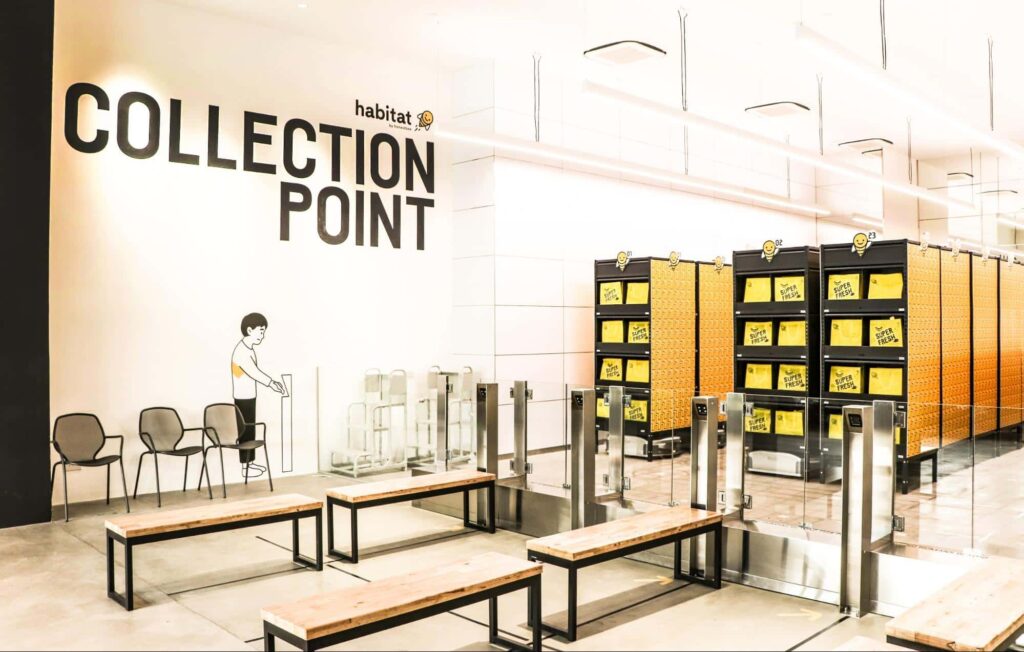 The collection point is not a typical counter where a friendly staff member will pass you your bags. Instead, you'll find many robots standing together, awaiting your arrival. Once you scan your bee pass, one of them will slide straight to you with your goods.
Other cool things at Habitat by Honestbee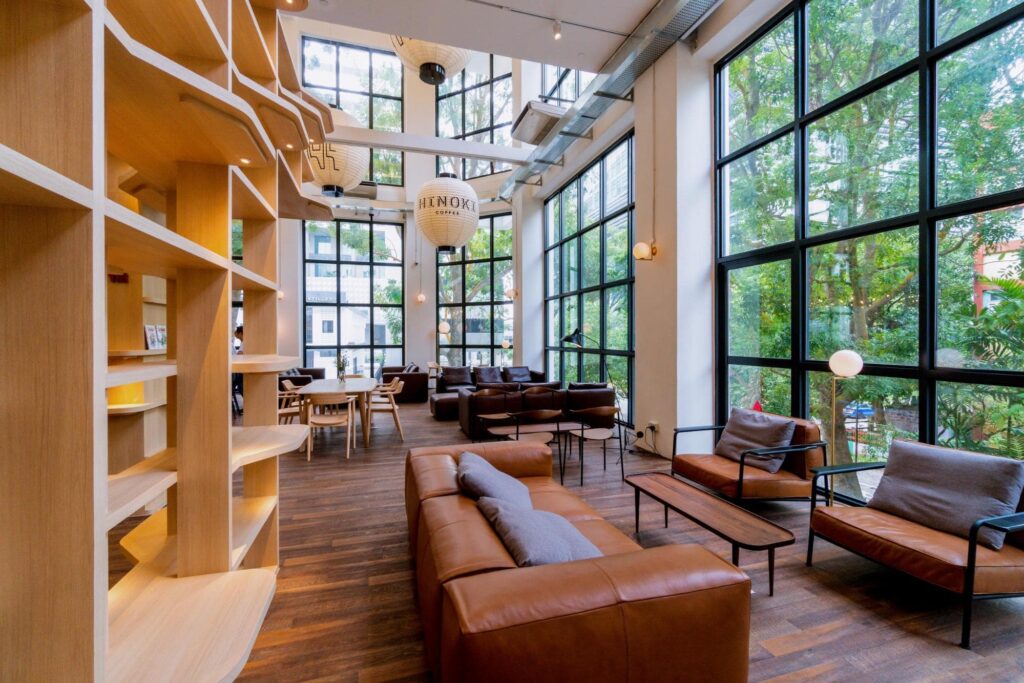 Confession: I used the word "supermarket" loosely because Habitat is more than that. Other than groceries, you'll also find a cafe, bakery, diner, dessert kiosk and counters serving ready-made drinks and meals around the space. Some examples of the latter are stations offering bubble tea, cocktails, grain bowls, grilled meats, as well as freshly shucked oysters.
The bakery is a standout, with delicious breads prepared by an experienced baker who used to work at Paul. The dessert corner will also serve fluffy Japanese pancakes by Riz Labo Kitchen.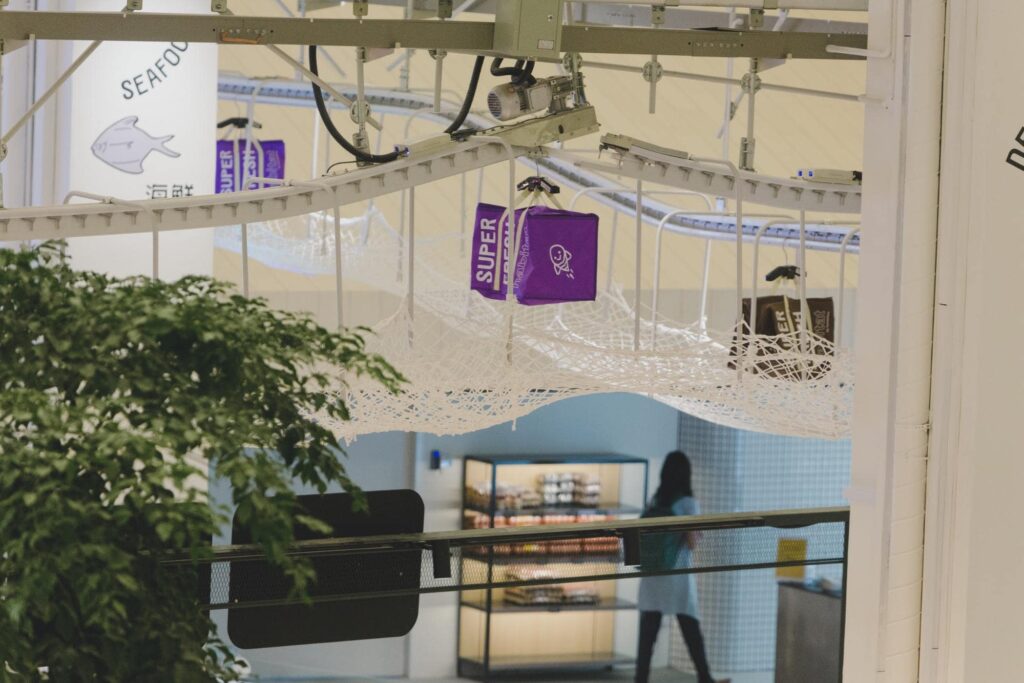 If you look up, you'll see a line of shopping bags flying across your head, Monsters, Inc. style. These are shopping bags that are being packed for actual deliveries!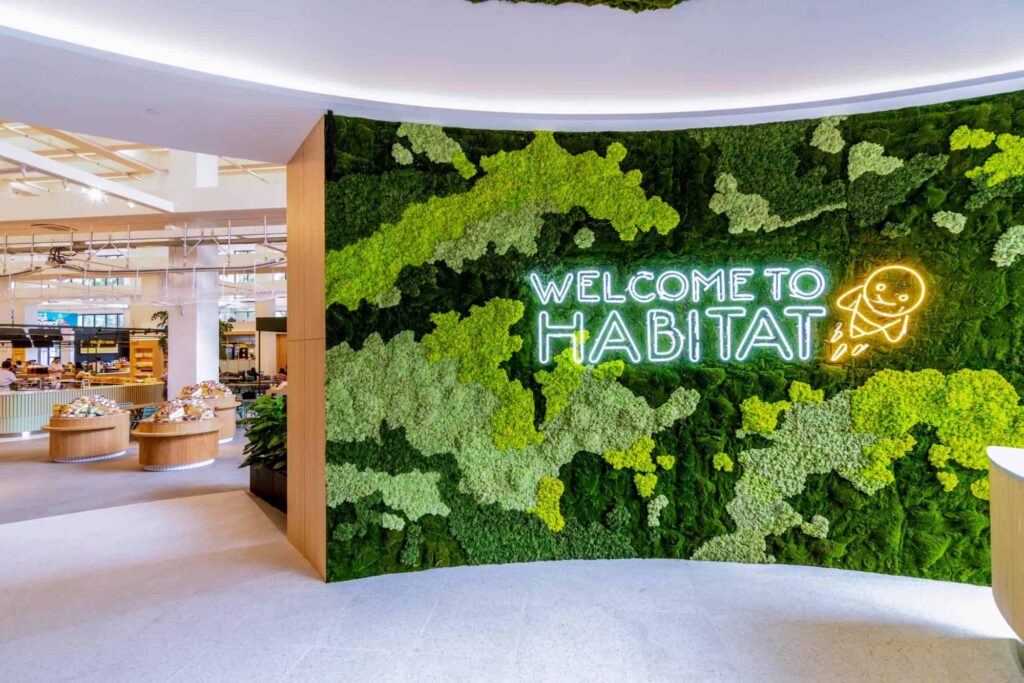 Habitat by Honestbee opens on 18 October 2018, and they'll be offering various free activities such as pasta making and scent making workshops from 18 Oct to 21 Oct, and 27 Oct to 28 Oct.
Address: 34 Boon Leat Terrace, Singapore 119866
Opening hours: Daily 8am to 10pm
Website
Photos taken by honestbee.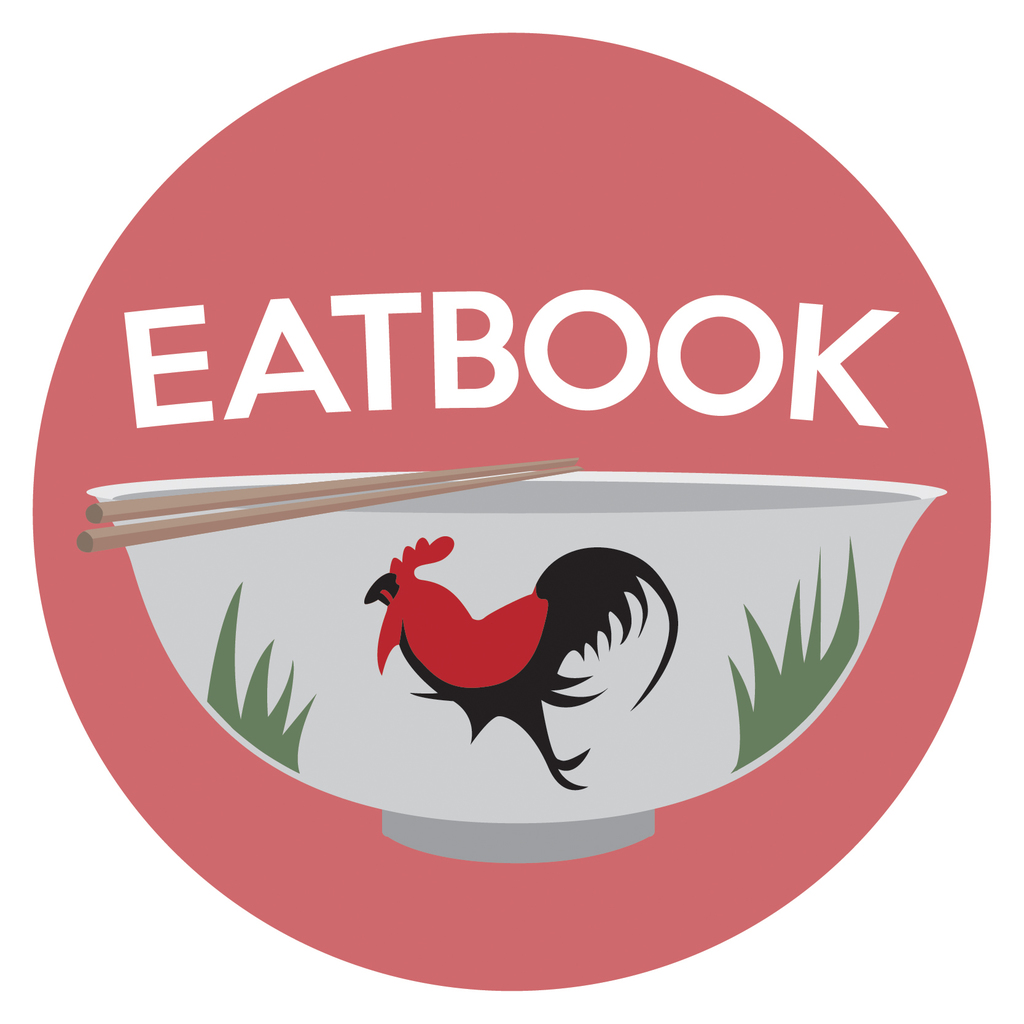 Drop us your email so you won't miss the latest news.