---
Halal dessert spots with Insta-worthy treats
---
Whenever I want to look for new dessert spots around Singapore, I'll open up Instagram and scroll through #sgdesserts. I can waste my time away scrolling through hundreds of posts just to look for desserts that are halal and Insta-worthy. If you're always looking for new halal dessert places as well, save some time by checking out this list instead! These Insta-worthy halal desserts will make your friends go, "Wah where you buy that from?"
---
1. Lickety
---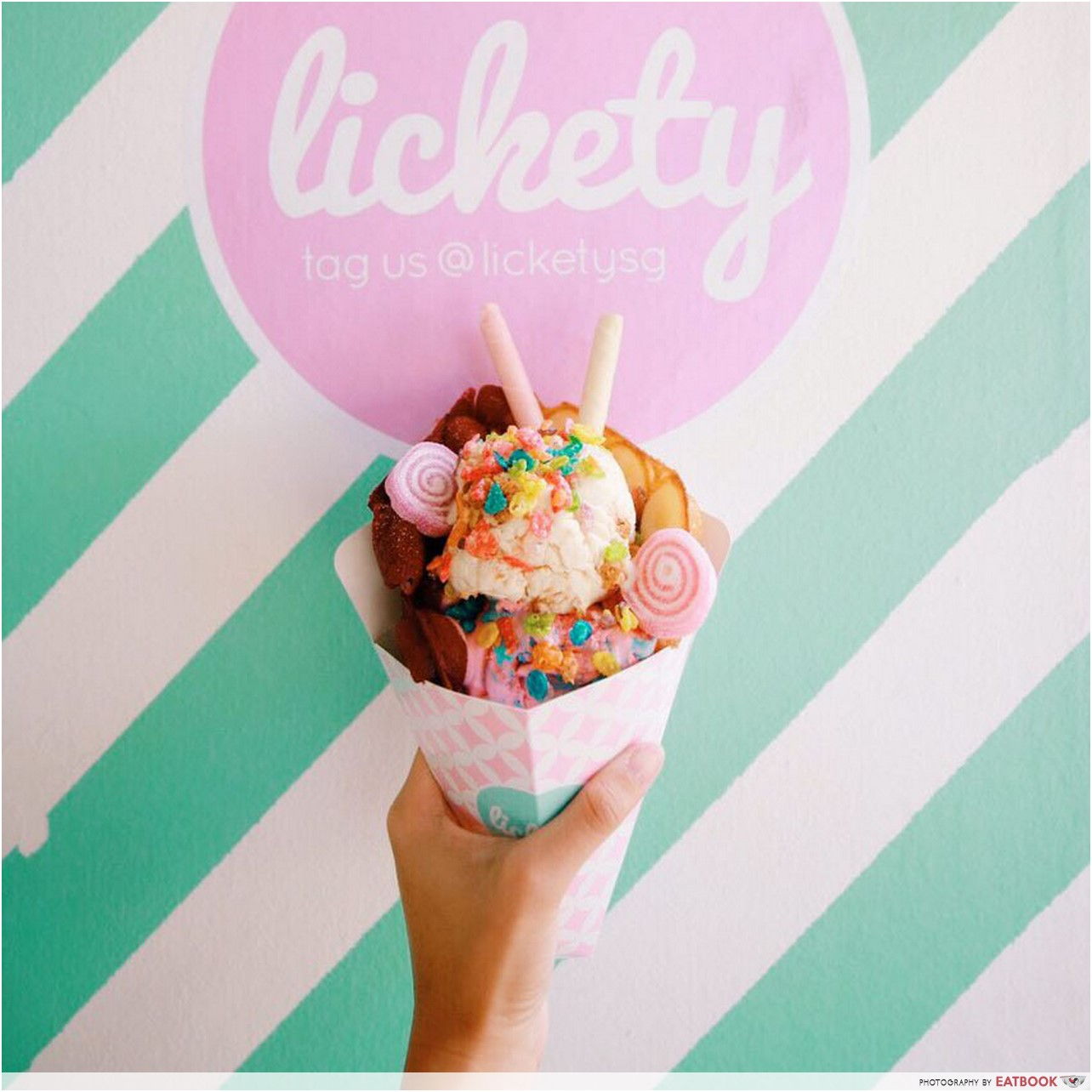 Lickety has won the hearts of many after flooding Instagram with their colourful egglet desserts and bright pastel-themed decor. Try out their Plain Egglet Waffle ($4.50) or Single Scoop Egglet Waffle ($8.90), which comes with a huge scoop of ice-cream and a topping of your choice, such as Fruity Pebbles or Pocky sticks. Get their red velvet or buttermilk-flavoured egglet waffle, but if you're torn between the two, a half-and-half is available. As for ice-cream, they have a variety of flavours you can choose from, such as Horlicks, coconut, snickers, and sea salt caramel.
Address: 34 Bussorah Street, Singapore 199452
Opening hours: Daily 12pm to 11pm
Tel: 6291 7670
Website
Lickety is a Muslim-owned eatery.
---
2. Konditori
---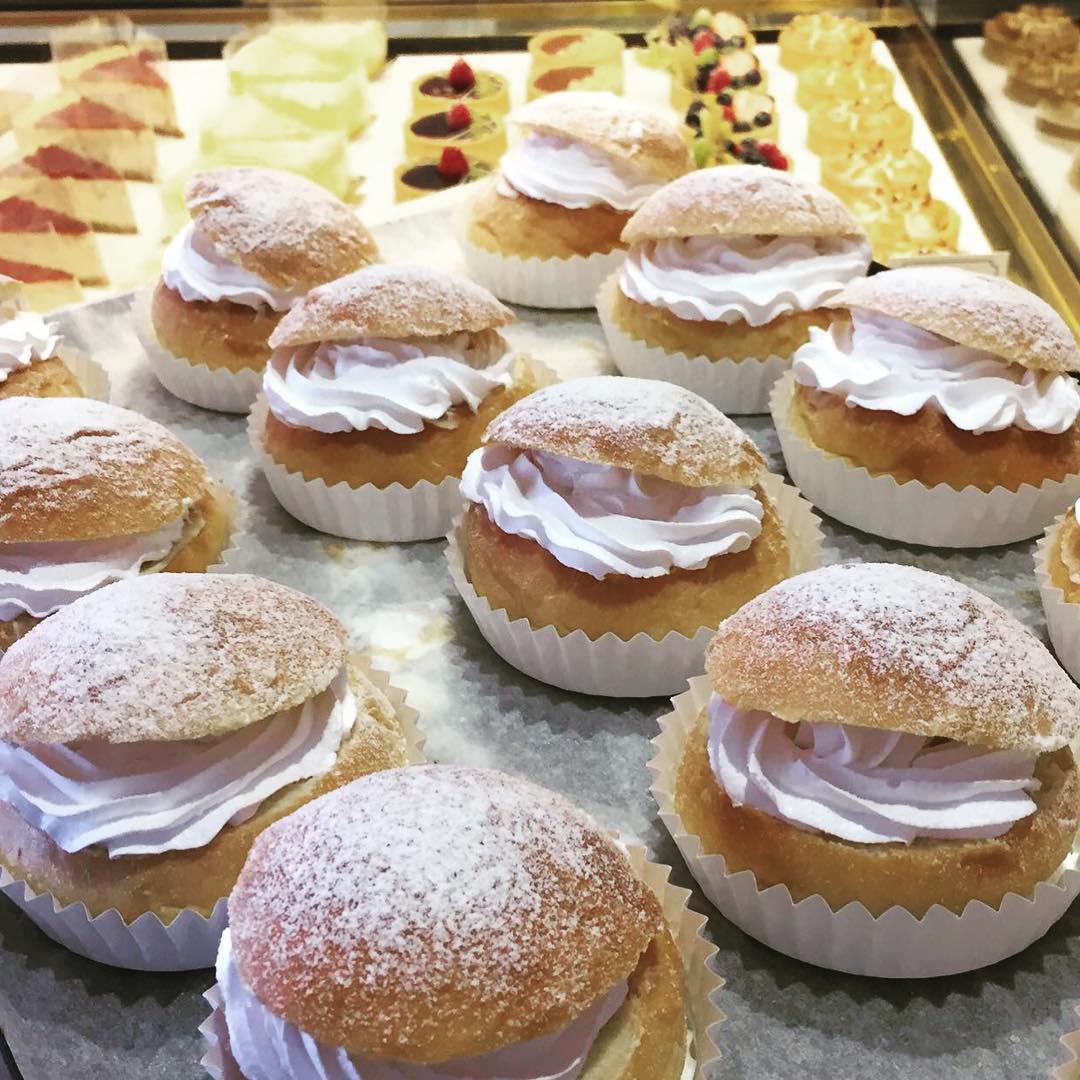 Image credit: @konditorisg
Konditori is a hidden gem at Bussorah Street selling European pastries. Considered their signature bread, Semla Bun ($7.90) is sold for a limited quantity every day so get it before it runs out. It is a soft bun filled with a generous amount of sweet cream that will make you want more. If buns aren't your thing, try out their Blackforest Croissant ($5.90), which is a flaky buttery goodness filled with tangy raspberry compote and topped with bittersweet shaved chocolate.
Address: 33 Bussorah Street, Singapore 199451
Opening hours: Daily 11am to 8pm
Tel: 6209 8580
Website
Konditori is a Muslim-owned eatery.
---
3. Overrun 
---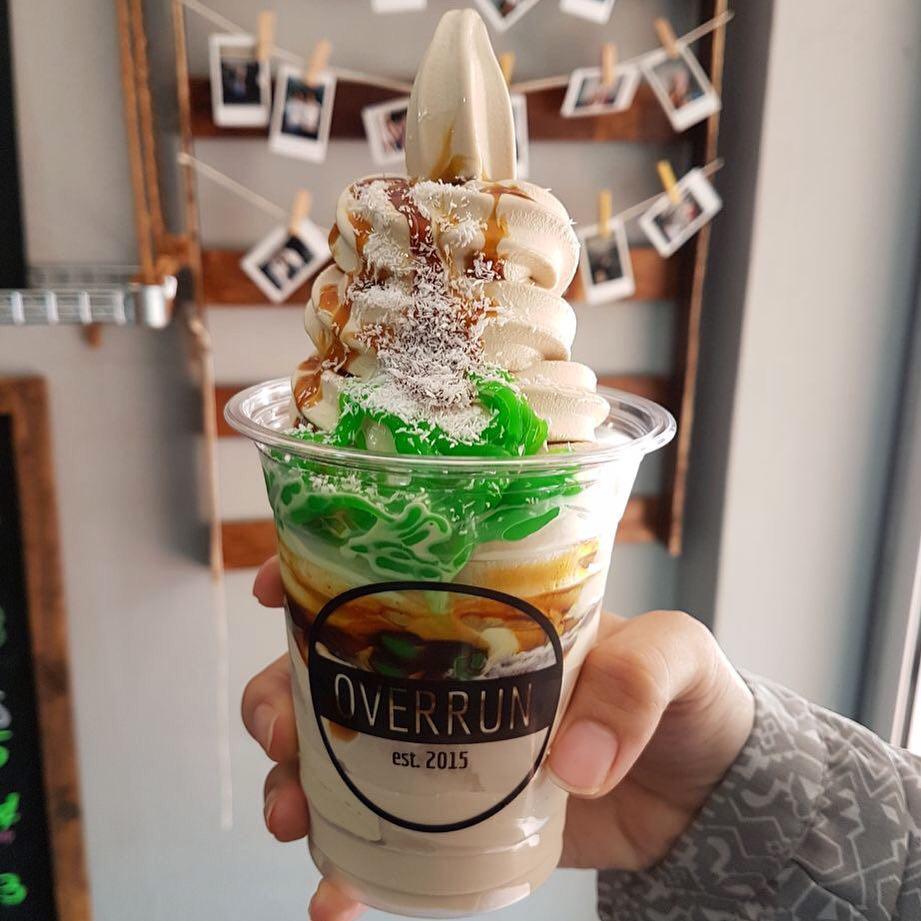 Image credit: @jinyoungzx
If you miss having 7-Eleven's Mr. Softee soft serve, you'll definitely love Overrun's Chendol Soft Serve ($6). This is drizzled with just the right amount of gula melaka, topped with pandan jelly strips, and dusted with coconut flakes. Be there early as it sells out very fast during the day. They also have a special flavour every week, such as Cotton Candy, Red Velvet, and Bubblegum, so check out their Facebook page or Instagram before you head down!
Address: 18 Baghdad Street, Singapore 199657
Opening hours: Tue-Thur 12pm to 8:30pm, Fri 2pm to 9:30pm, Sat-Sun 12pm to 9:30pm
Tel: 9271 2616
Website
Overrun is a Muslim-owned eatery.
---
4. Fluff Bakery
---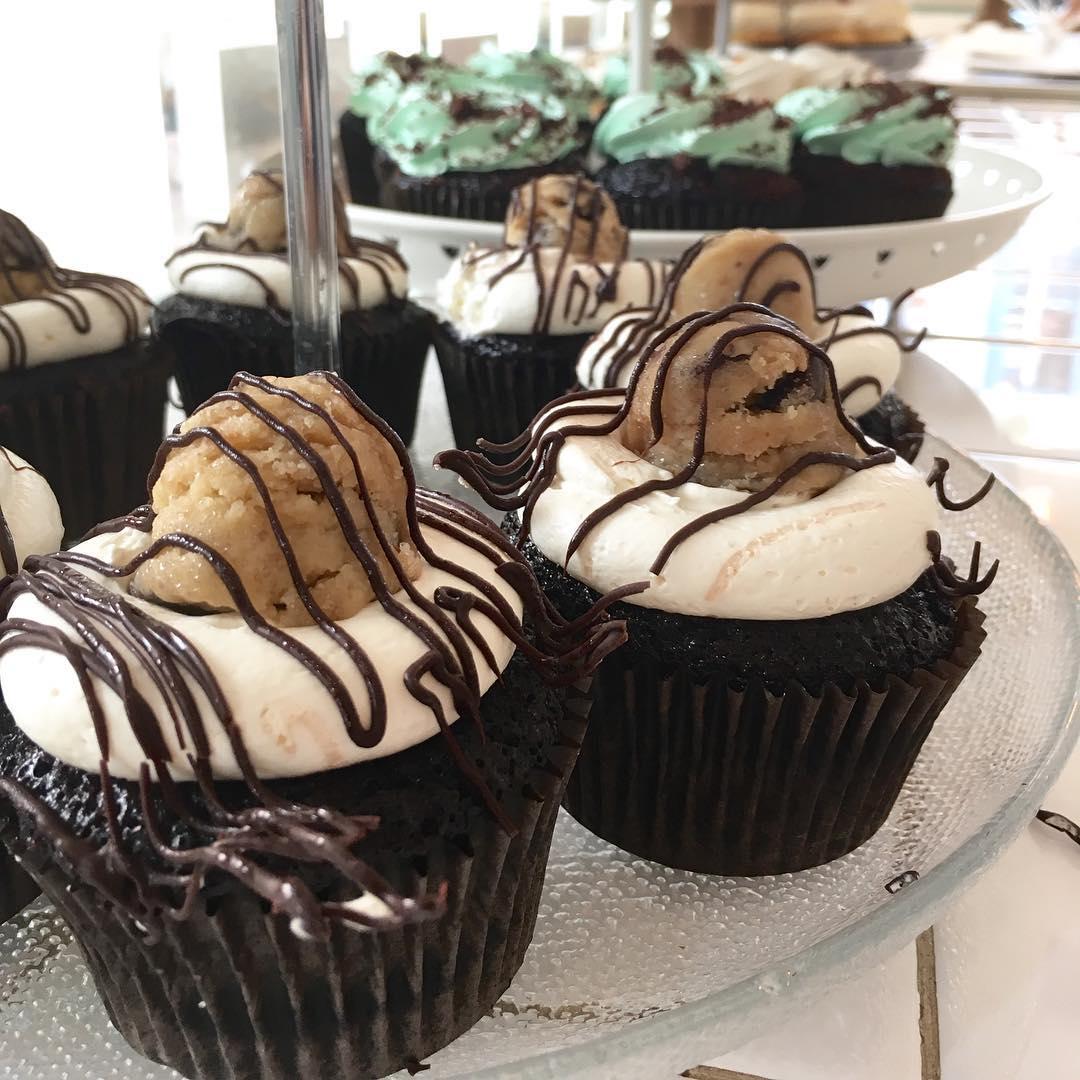 Image credit: @fluffbakery
Fluff Bakery comes to mind whenever I'm craving for a good cupcake to spoil myself with. With a huge variety of cupcakes, they alternate their flavours every week so it doesn't get boring. Indulge in their Chocolate Cheesecake Cookie Dough ($4), which is decadent enough to give you a food coma. You can't go wrong with their signature flavours such as Red Velvet ($4) and Salted Caramel ($4) as well.
Address: 4 Jalan Pisang, Singapore 199071
Opening hours: Tue-Sat 12pm to 7:30pm
Tel: 9660 3541
Website
Fluff Bakery is a Muslim-owned eatery.
---
5. All Things Delicious
---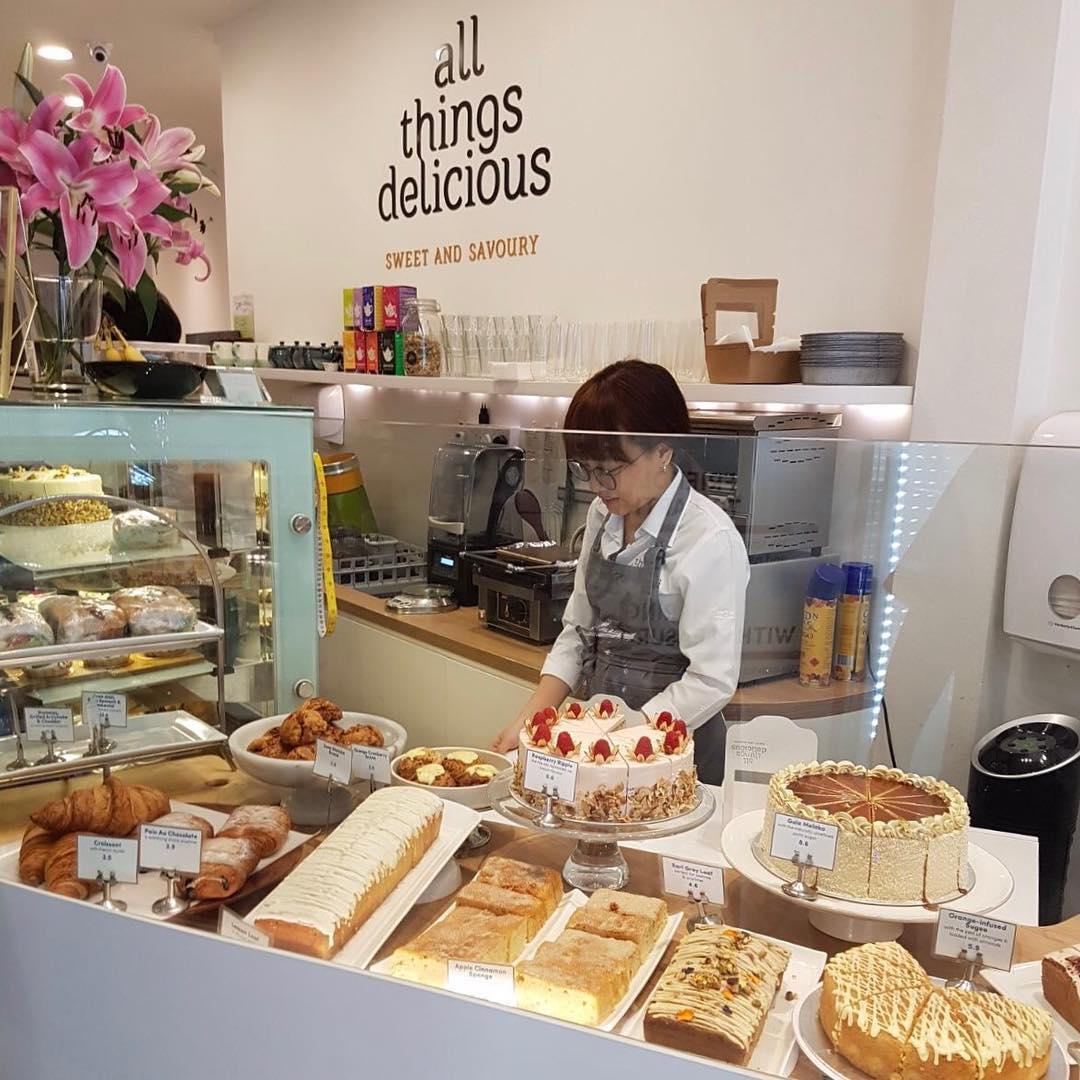 Image credit: @george.kooi
Nestled along Arab Street, All Things Delicious is a cafe suitable for brunch or tea time. Be prepared to be spoiled for choice with their array of desserts ranging from cakes and scones to brownies and puddings. You can have a sweet perk-me-up with their Affogato ($8.20), which comprises vanilla ice-cream served with a bowl filled with hot espresso. If you're not a fan of caffeine, their Sea Salt Caramel Brownie ($6.90) is great too.
Address: 34 Arab Street, #01-01, Singapore 199733
Opening hours: Tue-Fri 8am to 7pm, Sat-Sun 9am to 7pm
Tel: 6291 4252
Website
Menu
All Things Delicious is a Muslim-owned cafe.
---
6. Wilder
---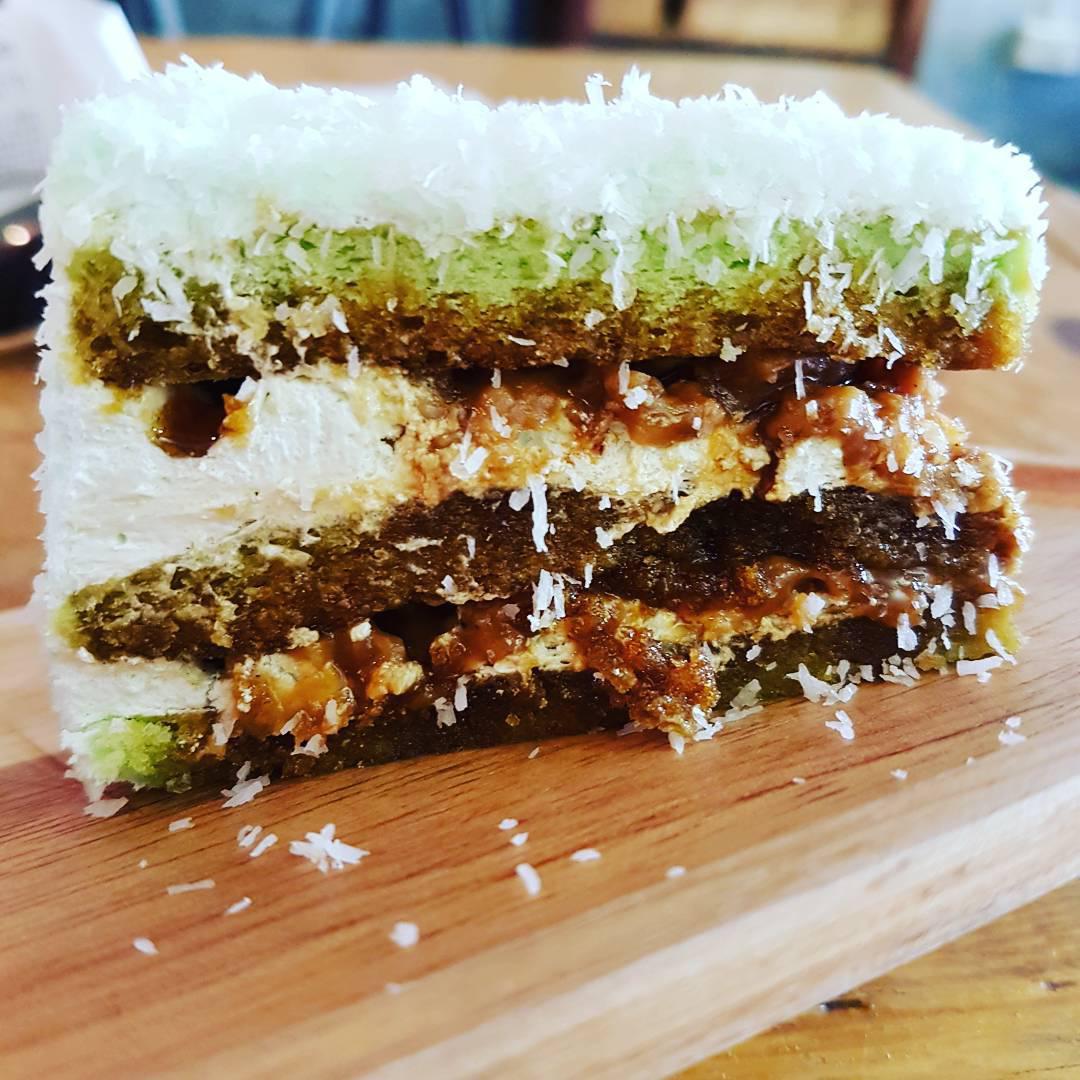 Image credit: @coach_husni
Wilder sells hearty brunch dishes as well as desserts. While they have a wide range of sweet treats, most are on rotation, so you may not see the same things on different visits. Their Ondeh Ondeh Cake is layered with a thick layer of gula melaka paste and dusted with a generous amount of coconut shavings – a great option for those with a sweet tooth. Alternatively, they might also have Speculoos Cake and Thai Milk Tea Cake when you happen to drop by for a meal. Their bakes are usually priced below $10, so cross your fingers and hope the ones you like are available when you visit!
Address: 749 North Bridge Road, Singapore 198717
Opening hours: Tue-Sat 12:30pm to 10pm, Sun 12:30pm to 9pm
Tel: 6635 1136
Website
Wilder is a Muslim-owned cafe.  
---
7. Sinseh : The Grocery

---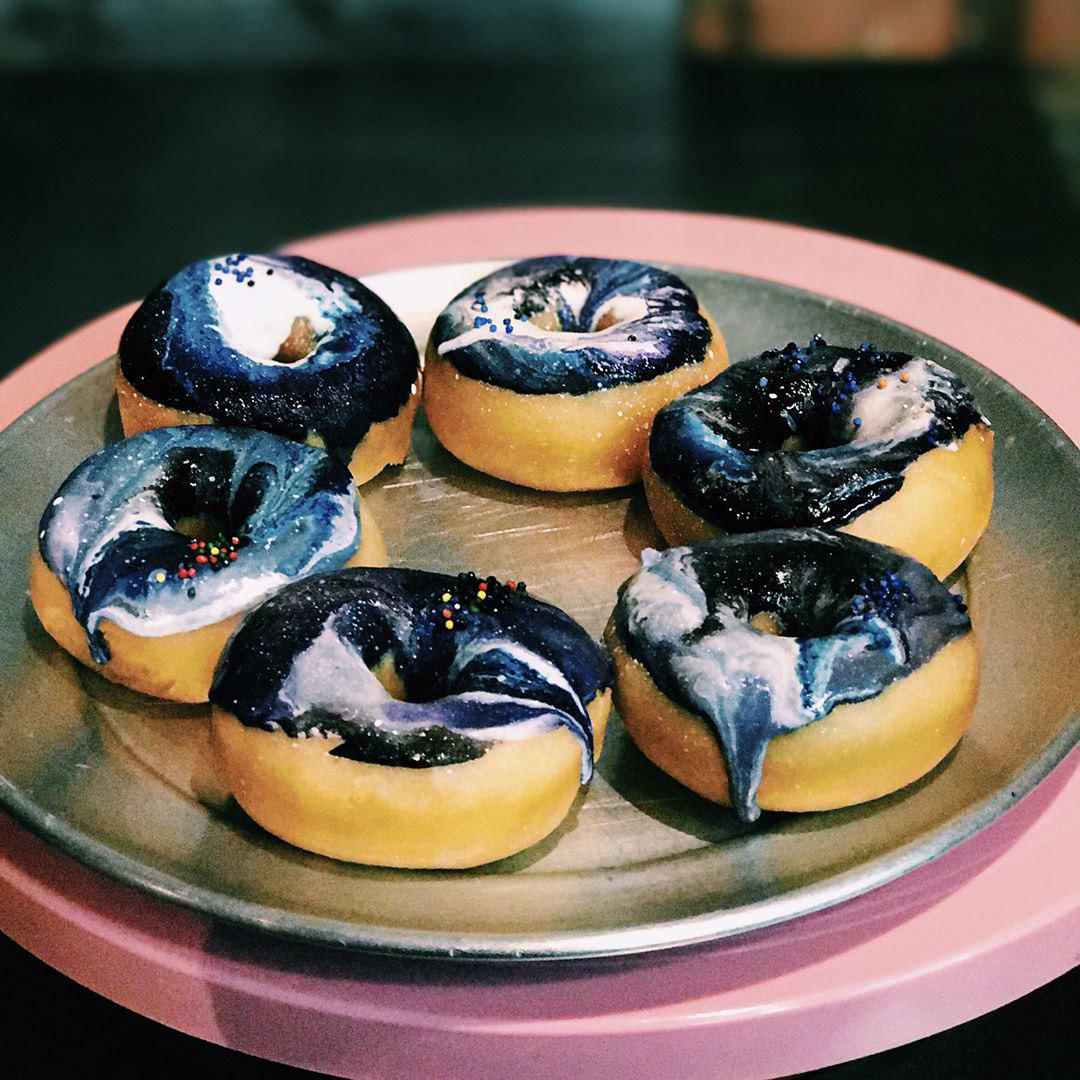 Image credit: @the_lab_sg
Add Sinseh : The Grocery to your list of cafes to visit in Bugis. If you're looking for something different, they have Mini Galaxy Donuts ($3) or Galaxy Donuts ($4) that can spice up your Instagram feed. It is one of those desserts that look so beautiful, it feels wrong to eat it. If you have time for more, try out their Buttermilk Waffles ($13) and add ice-cream ($2 per scoop) to it if you're willing to break your budget on desserts.
Address: 9 Jalan Pisang, #01-01, Singapore 199076
Opening hours: Daily 12pm to 9:30pm
Tel: 6291 5743
Website
Sinseh : The Grocery is a Muslim-owned cafe.
---
8. Jinjja Chicken

---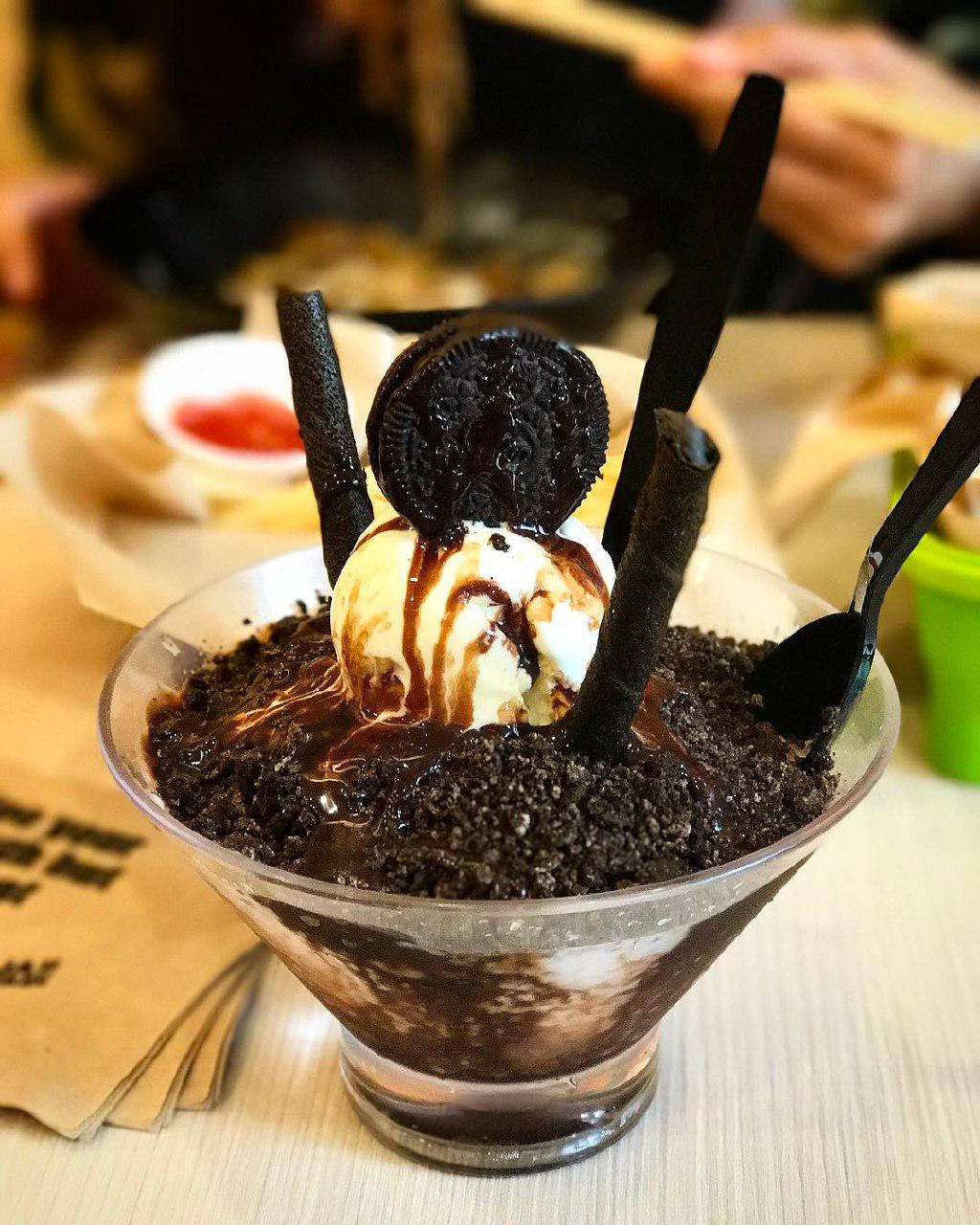 Image credit: @asanul_nazryn
Jinjja Chicken offers affordable and halal bingsu. They have three flavours available – Oreo ($5.90), Patbingsu ($5.90), and Strawberry Cheesecake ($6.90). Even though the price is much cheaper than the usual bingsu, the quality is not compromised. Beat the heat with a cold bowl of this sweet goodness!
Address: 249 Victoria Street, Bugis Village, Singapore 188034
Opening hours: Sun-Thur 11am to 10pm, Fri-Sat 11am to 11:30pm
Website
Menu
Full list of outlets
Jinjja Chicken is a halal-certified eatery.
---
Share the good things in life
---
With this list, you won't have to trouble yourself looking for desserts the next time you're at Bugis. Fill up your Instagram feed with these lovely treats and spread the love around the community. Also, check out these Insta-worthy desserts in Orchard!
---
Featured image taken from Instagram user @george.kooi's post.