Food that warms the belly and the soul
Update: These seasonal dishes are no longer available.
What comes to mind when people mention 'Italian food'? The odds are pizza, pasta, and maybe tiramisu. There's so much more to Italian cuisine, and a ton of delicious Italian dishes exist that we've never heard about.
Marriott Hotel has set out to introduce all these hidden gems to the world. As part of their international buffet at Marriott Cafe, they'll be serving up an Italian Paradiso (literally, an Italian Paradise) of 100% authentic Italian cuisine prepared by their duo of Italian chefs.
We sampled some of the signature items on their menu, and discovered an interesting medley of flavours and textures which brought us to the countrysides of Italy.
Just a note: all the food at Marriott Cafe is served buffet-style, but the ones we had were plated for photography purposes. Rest assured, they'll taste just as great nonetheless.
The Food
Fritto Di Mare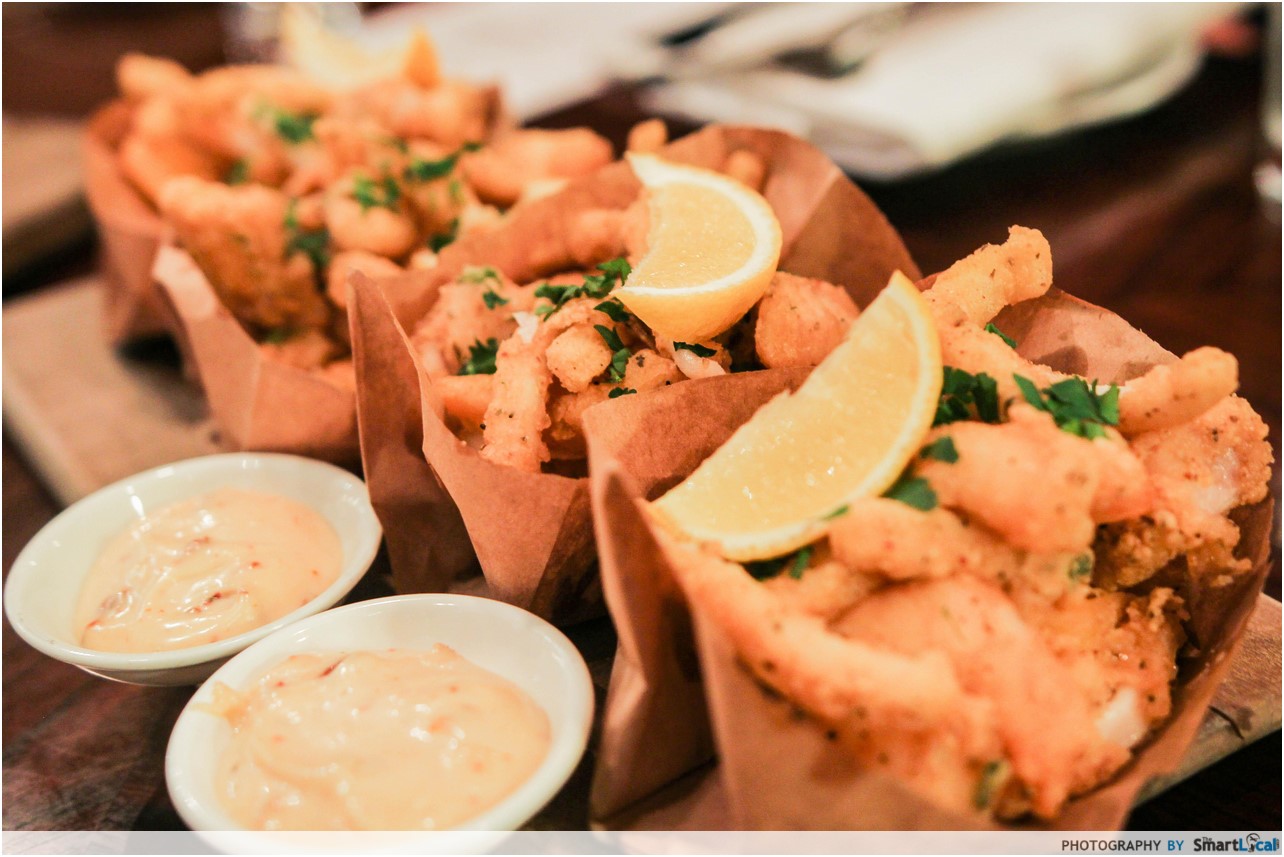 Our meal began with this beauty, a deep-fried seafood basket that I could have munched on for hours. Featuring a mix of fish, prawns, and squid coated in a light crispy batter, the entire dish was topped with several squeezes of lemon and a delicious sauce that was kind of like a tartar sauce, but with subtle spice.
The chef told us that it's a popular street food, as well as date food in Italy because of how you can easily feed it to your partner. I think I'll keep it all to myself, thanks.
Terrina Di Pollo E Maiale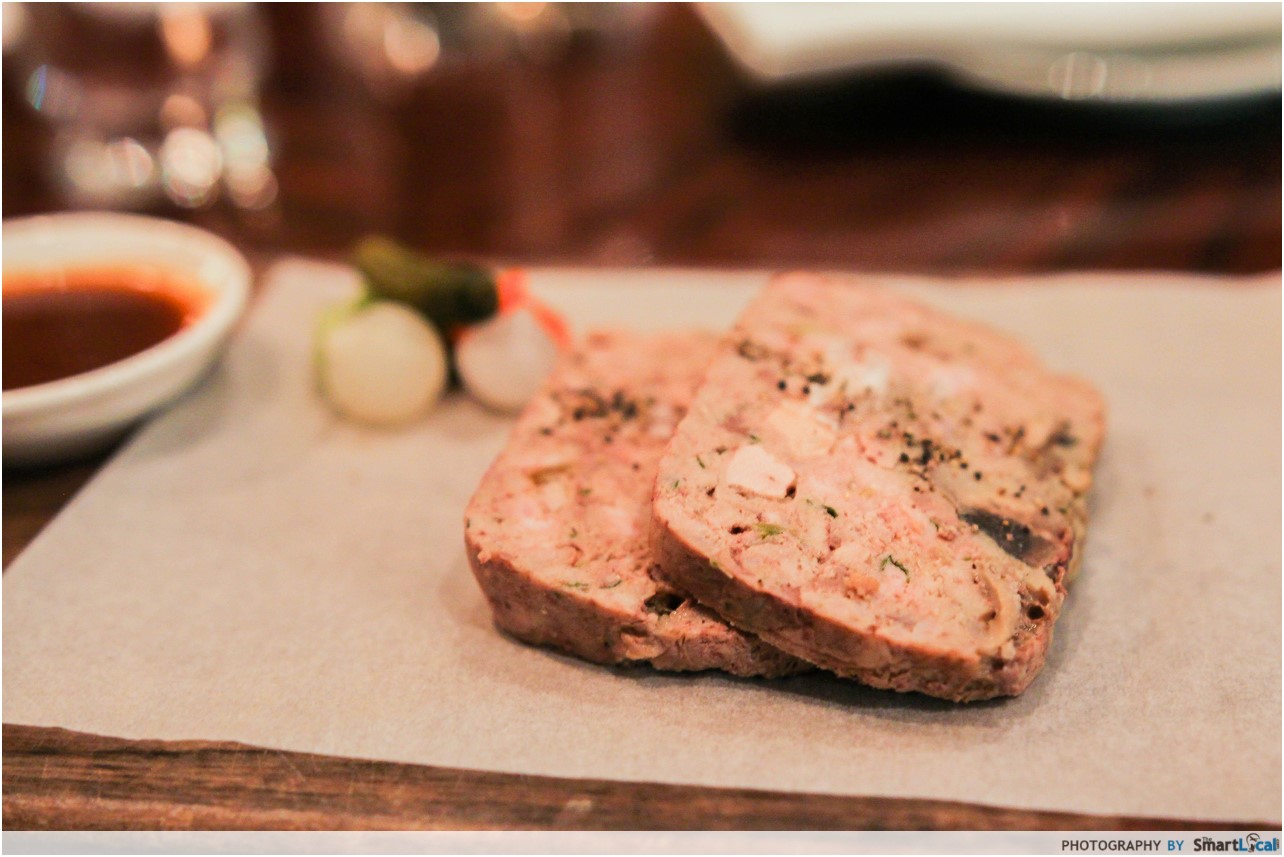 Next, we had a simple dish of terrine. Terrine is very similar to pate, and is made of different meats. This was served chilled with a slightly spicy sauce, and while it was quite tasty, I didn't really enjoy the cold, jelly-like texture. Maybe it would have gone down better served with some crackers or bread.
Panozzo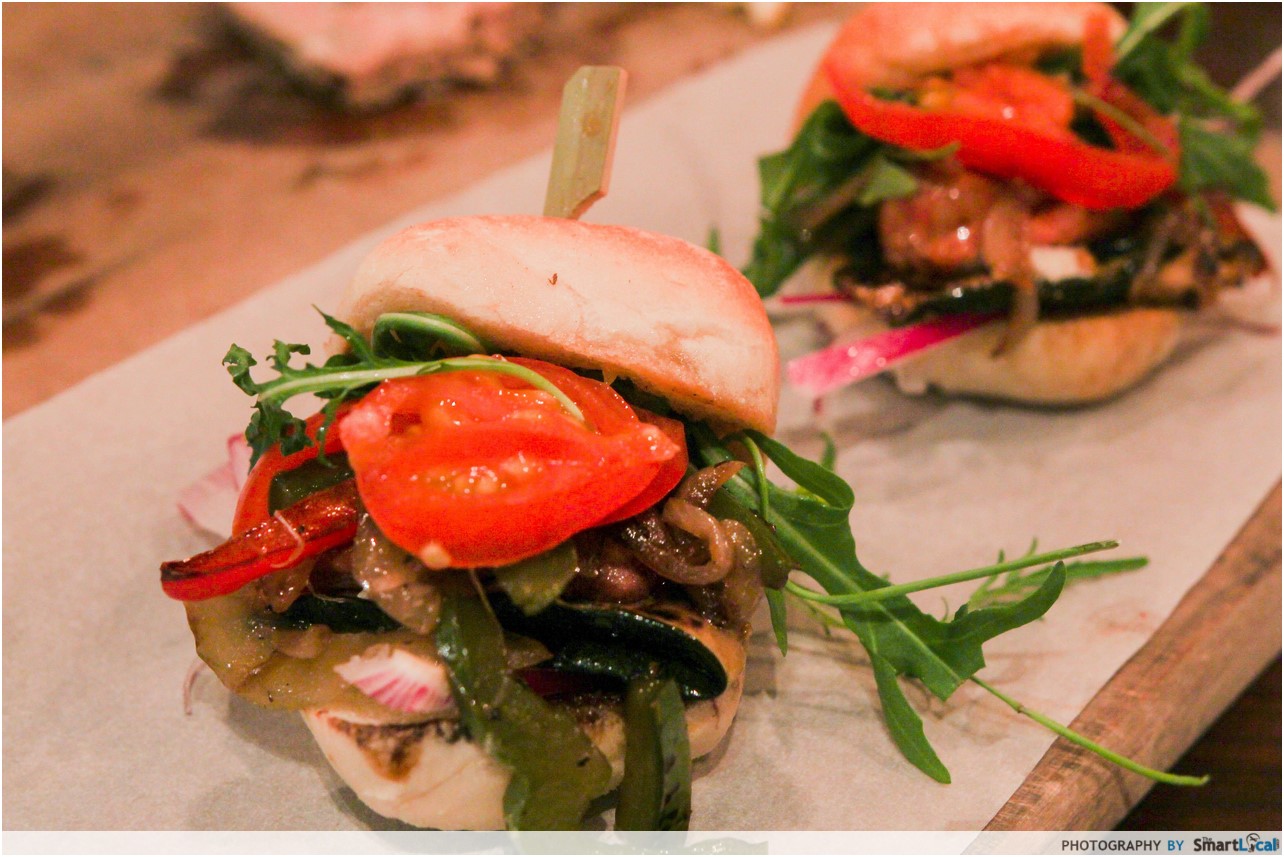 I love sliders, and this was no exception. A flavourful pork slider, it came stacked with fresh, tasty veggies like peppers, tomatoes and rocket leaves that added an extra crunch. Sandwiched between two fluffy buns that were perfectly toasted, this dish gets the thumbs-up from me.
Seppie E Piselli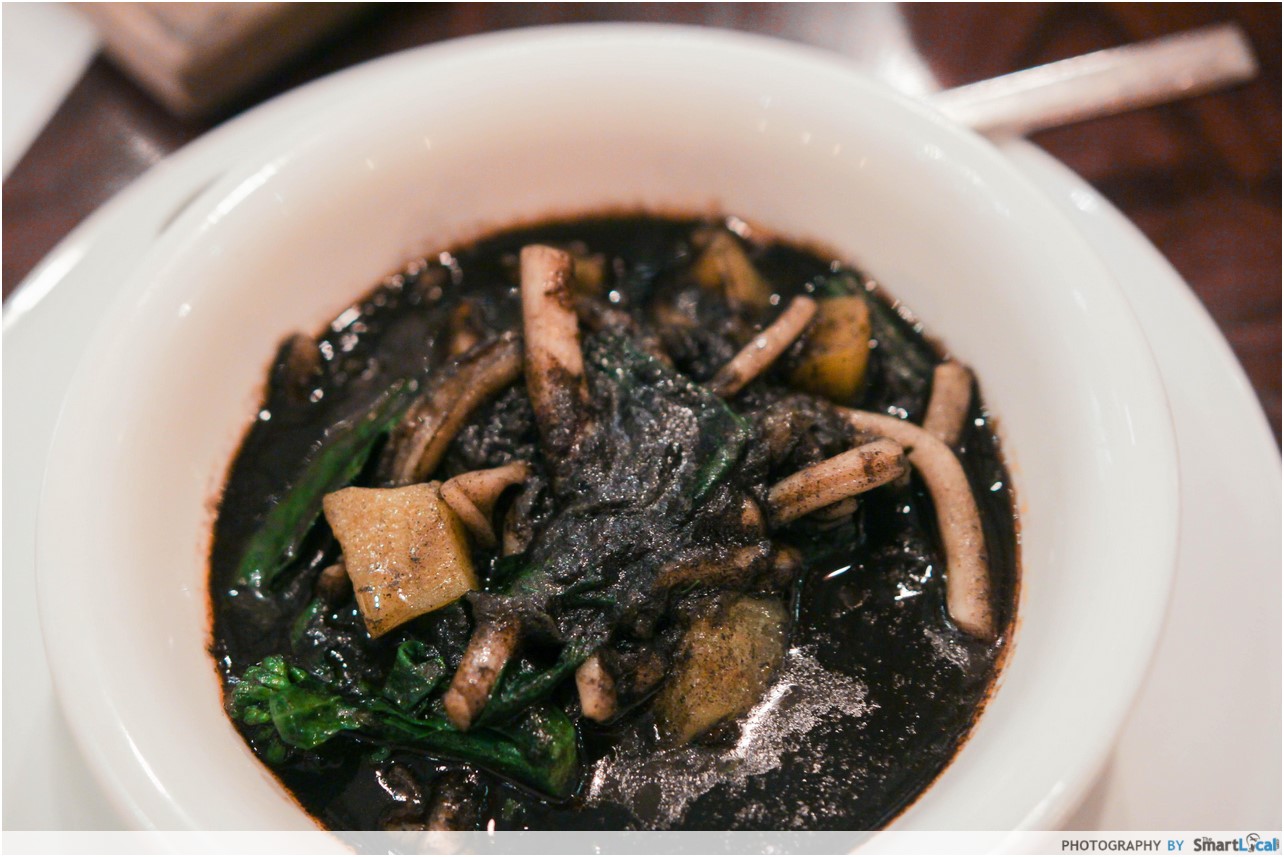 When this dish arrived at the table, I was admittedly put off by how it looked. Rest assured, it definitely tasted a lot better.
A cuttlefish stew, this came served with potatoes and veggies in a sauce made from the ink of the cuttlefish. The chef told us that the greens in this dish can be anything, from peas to spinach, and even kangkong! Super flavourful, the cuttlefish was perfectly cooked, and the vegetables gave another dimension of texture to the dish.
Agnello All Aceto Balsamico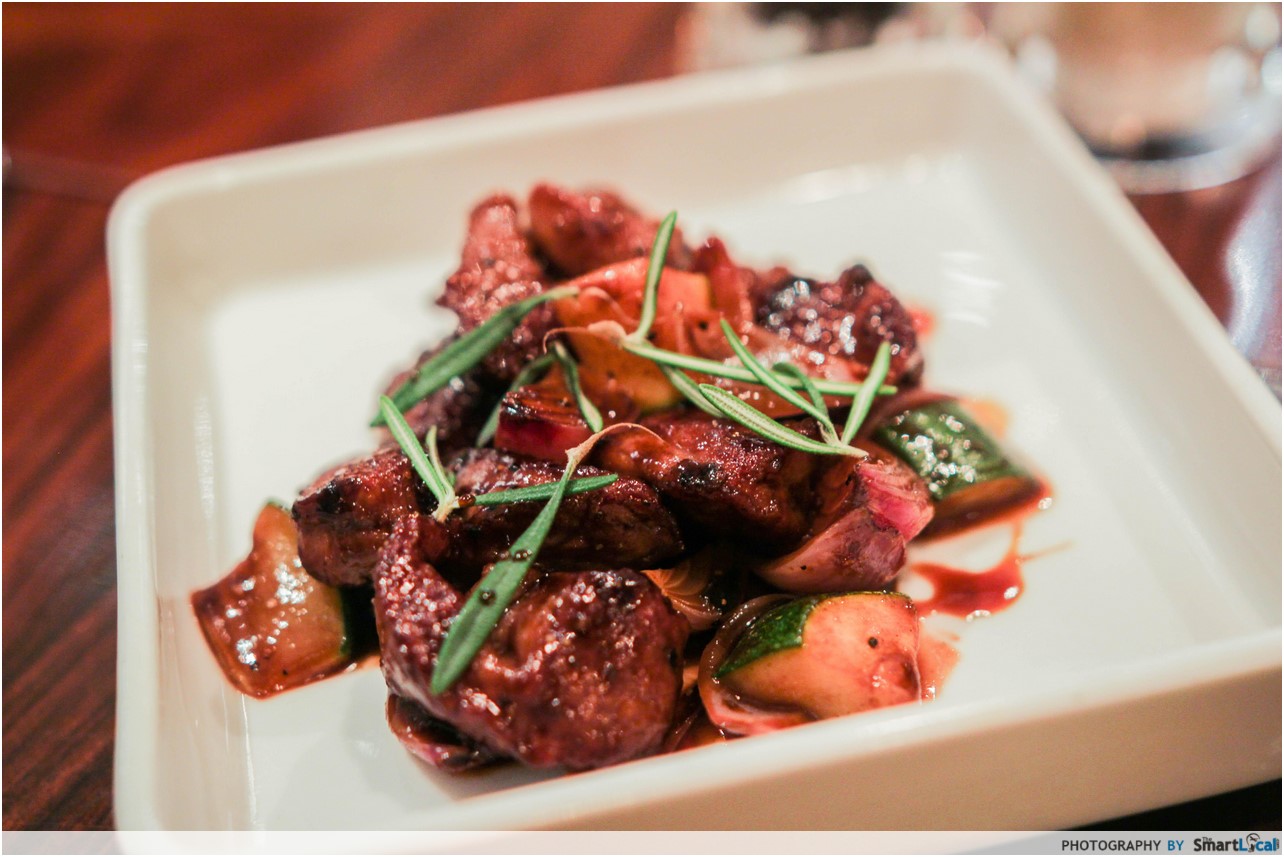 The next dish we had was the sautéed lamb with balsamic vinegar. The meat was perfectly caramelised, and super tender. It didn't taste gamey or have the smell people associate with lamb, so it'll please even the pickiest eater.
Maiale Al Latte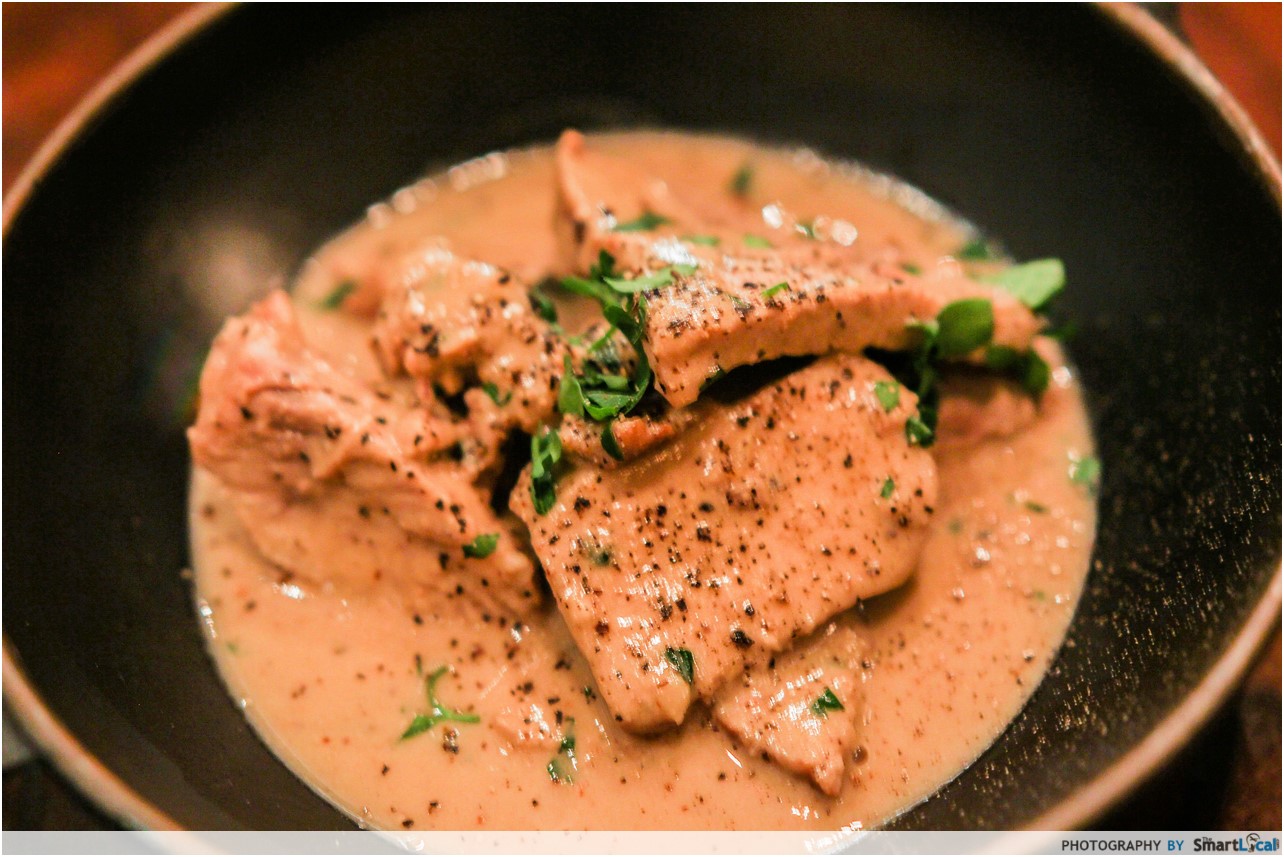 Delightfully creamy, this dish of pork braised in milk was complemented with an intriguing blend of herbs. Tender and fragrant, the herbs come on strong, but nonetheless make for a delicious dish.
Riso, Patate E Cozze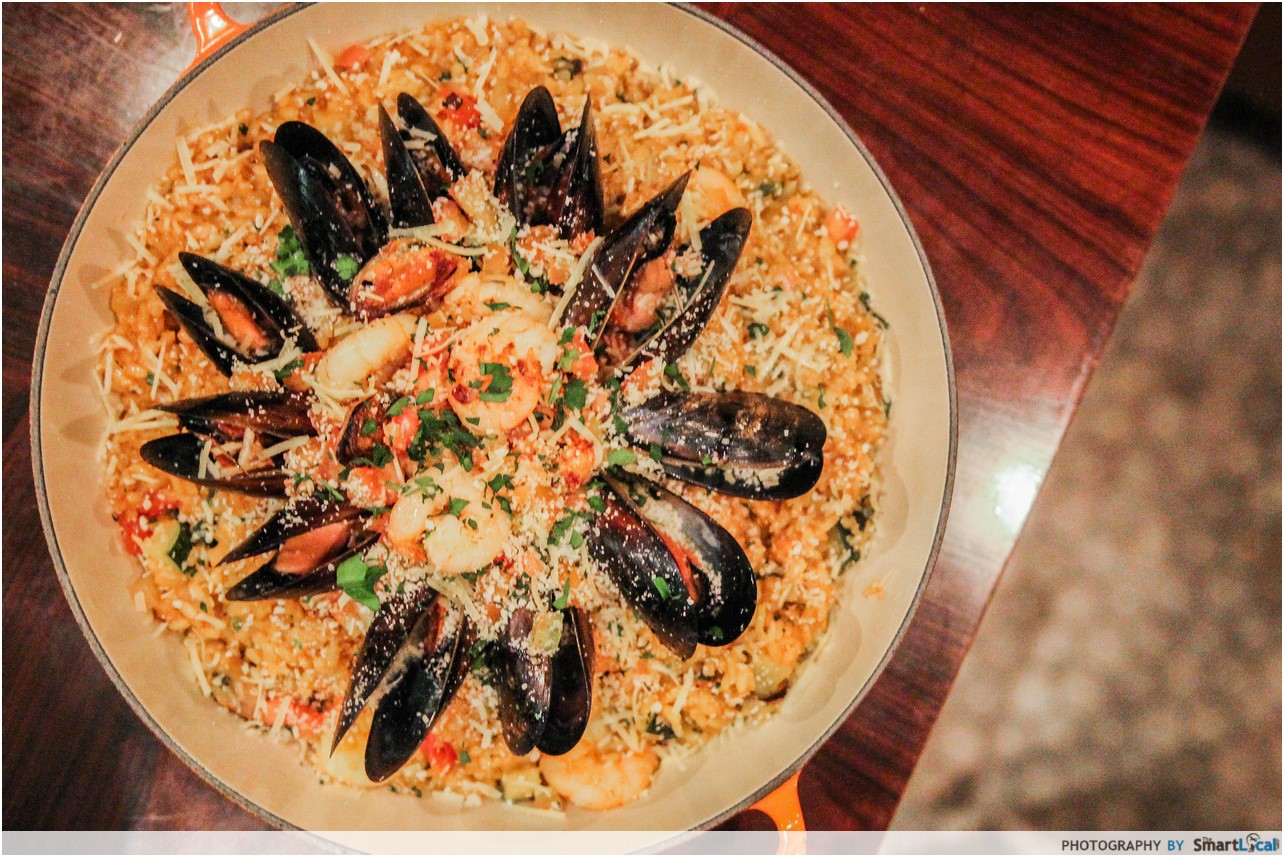 We ended our meal with this hearty dish of rice, potatoes, vegetables, mussels and prawns. It was like a cross between Spanish paella and risotto, and it was my favourite dish of the night. The mix of rice and potatoes was creamy and filling, and the seafood was well-cooked, playing an excellent accompaniment to the rice.
Verdict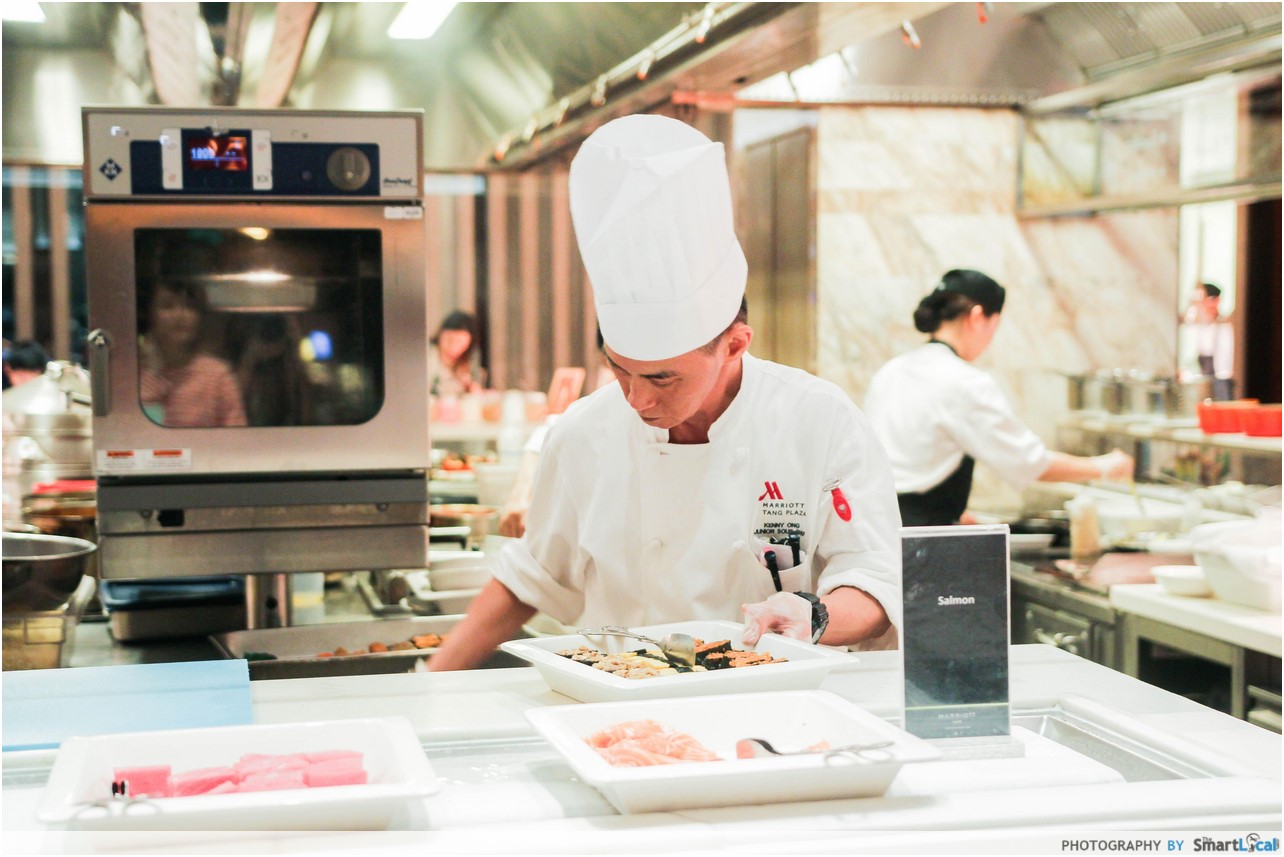 There's so much more to Italian cuisine, and Marriott Cafe's Italian Paradiso serves up the best of Italy all laid out on pretty platters. This is the kind of comfort food an Italian nonna would cook for her grandkids, family recipes passed on and shared with the world for an experience that's utterly delicious and incredibly heartwarming.
Aside from their Italian offerings, they've got a lot of other delicious food, like beautiful, fresh lobsters and a plethora of juicy roasted meats.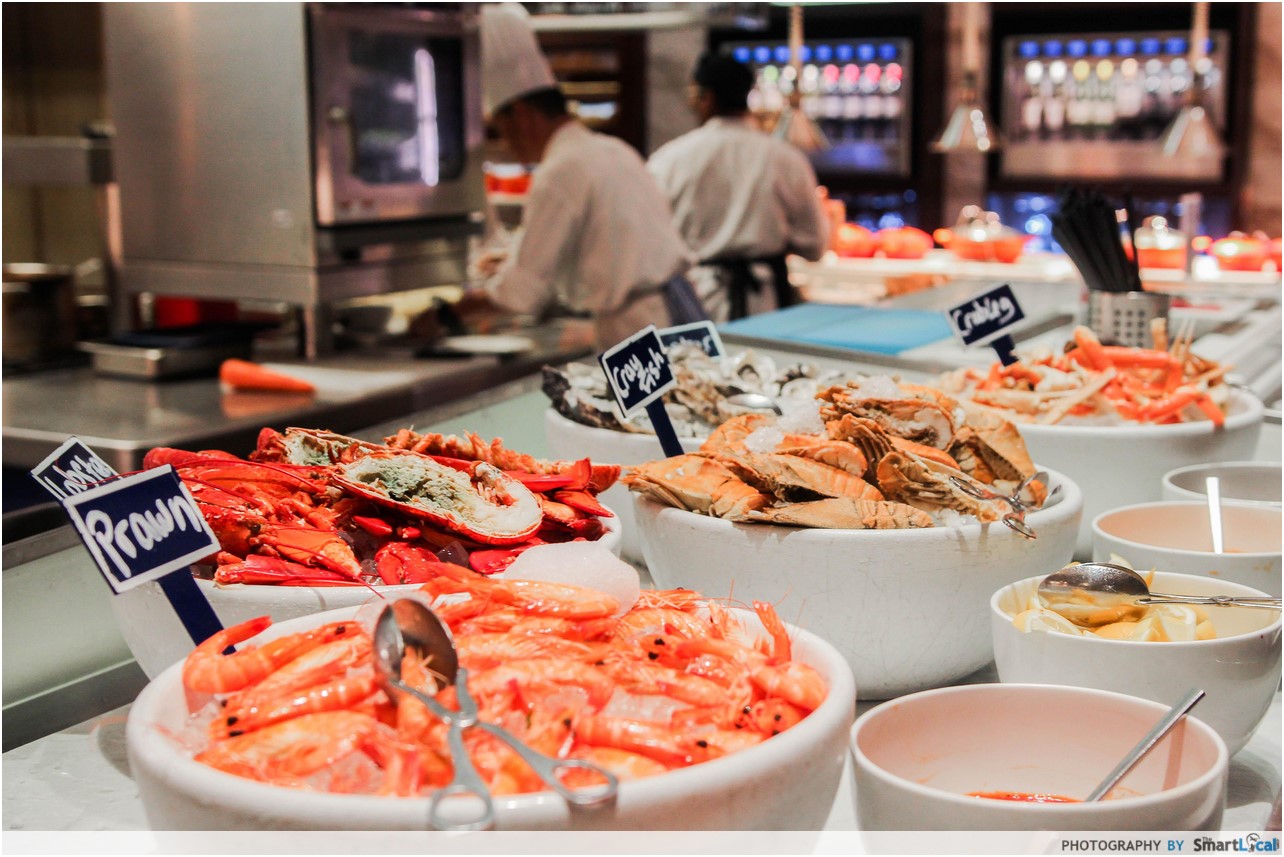 They've also got a really impressive dessert selection – I absolutely fell in love with their chocolate cakes and tarts, but they also serve up ice-cream, pudding, and other sweet treats that will appeal to any palate.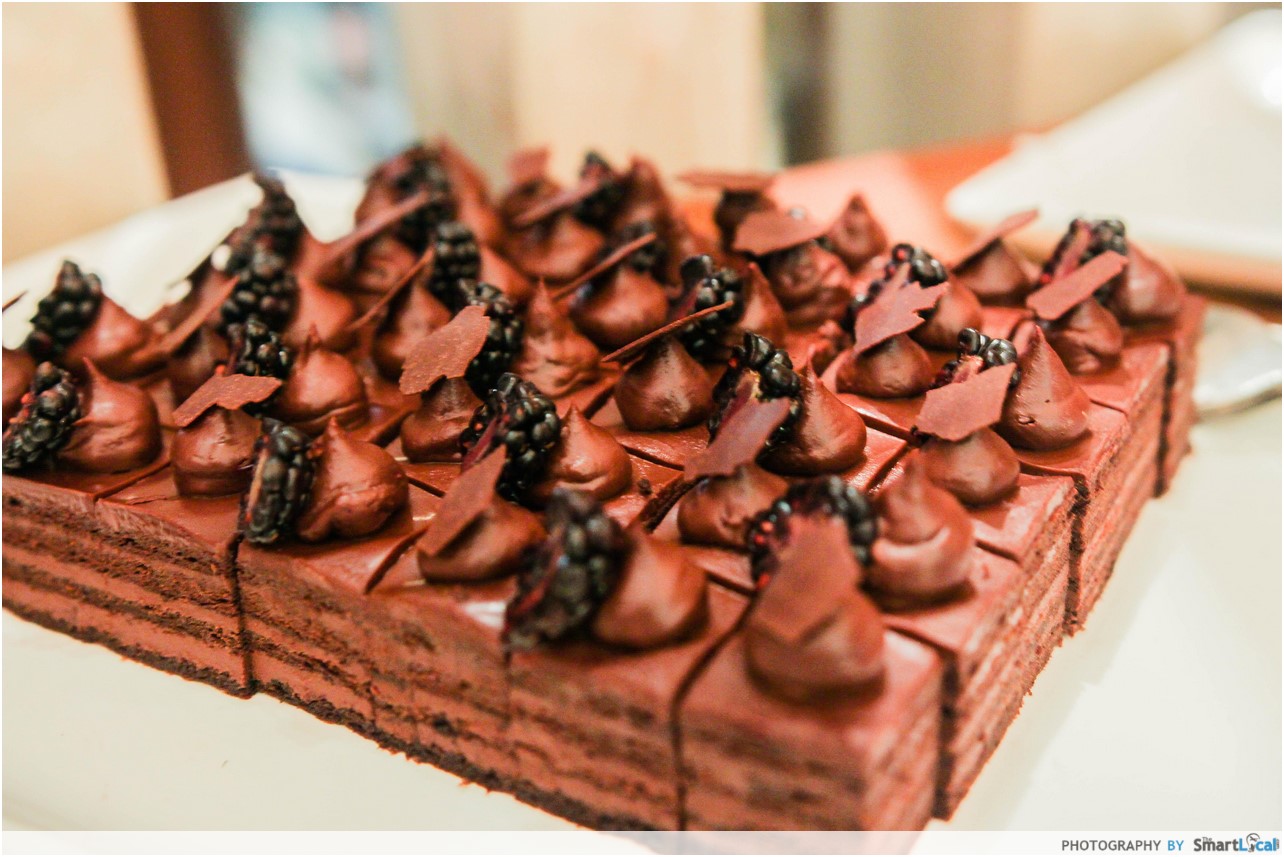 For a delicious eating fest that also allows you a peek into the hidden depths of one of the most popular cuisines in the world, Marriott Cafe has it made.
Rating: 8/10
Italiano Paradiso Buffet at Marriott Cafe
When: 3 March – 30 April 2016
Price:
Lunch
Adult – $59++ (Mon – Sat), $98++ (Sun)
Child – $35++ (Mon – Sat), $46++ (Sun)
Dinner
Adult – $70++ (Sun – Thu), $80++ (Fri, Sat)
Child – $38++ (Sun – Thu), $40++ (Fri, Sat)

Address: Lobby, Singapore Marriott Tang Plaza Hotel, 320 Orchard Road, Singapore 238865
Tel: 6831 4605
Opening Hours:
6.00 am – 11.00 am (Breakfast)
12.00 pm – 2.30 pm (Lunch)
3:00 pm – 5:30 pm (High Tea)
6:30 pm – 10:00 pm (Dinner)
Nearest MRT Station: Orchard MRT
Website
This post was brought to you by Marriott Cafe.