A hidden gem in Little Thailand
Update (4th April 2019): Jackpot K has permanently closed.
This was an undercover review with expenses covered by Eatbook.
I've been an advocate for Korean BBQ ever since I had it for the first time. Grilling marinated meats on hot metal with a bunch of friends is my idea of a perfect evening. However, with the rising prices of food in Singapore, it has become increasingly difficult to find a Korean BBQ that's value for money.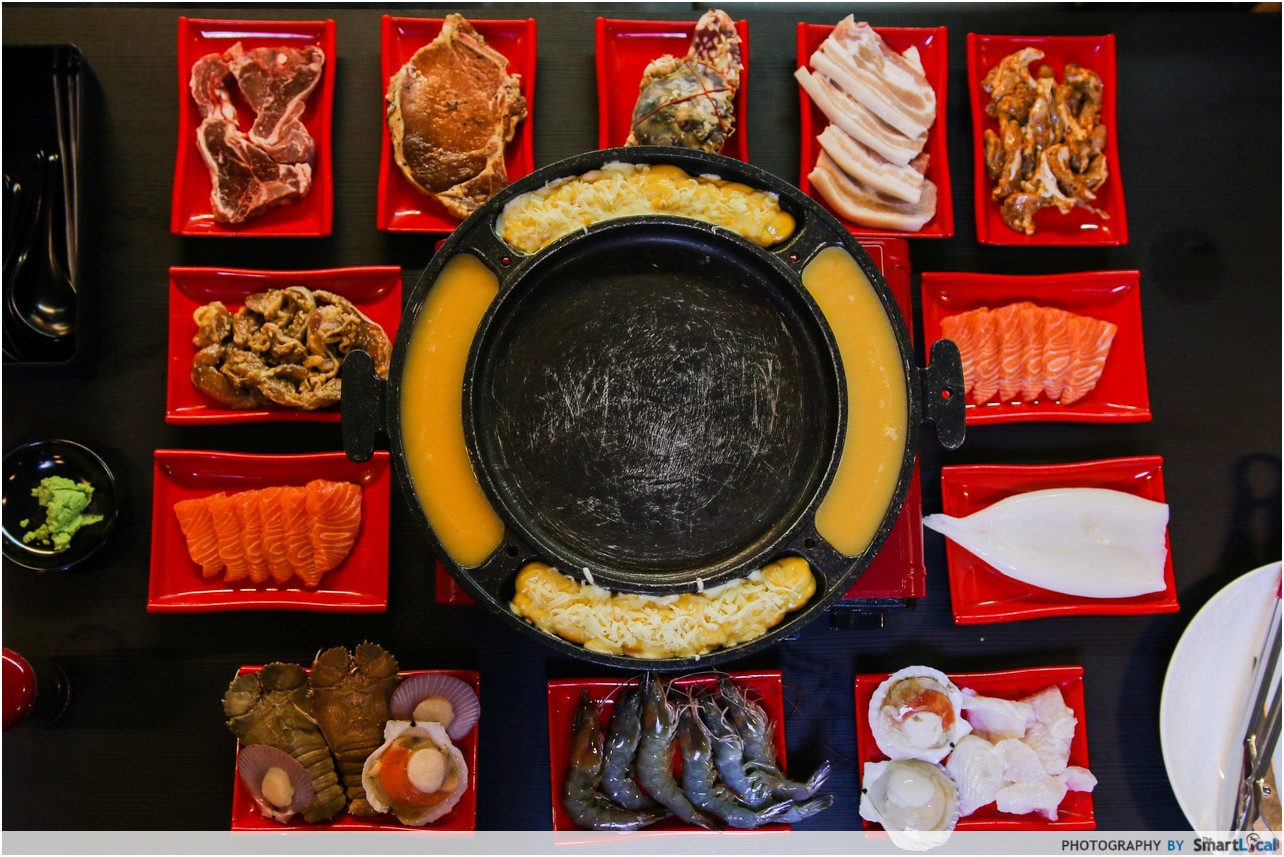 Jackpot K is the newest Korean BBQ to join the host of restaurants providing a buffet style Korean BBQ with a twist. Besides the regular spread that would expect from a typical Korean BBQ, like pork belly, marinated meats and beef, you also get cheese and scrambled eggs to dip your meats into. Jackpot K also provides free flow freshly shucked oysters, salmon sashimi, chilli crabs and korean fried chicken – all for $37.90 nett. If that isn't a steal I don't know what is.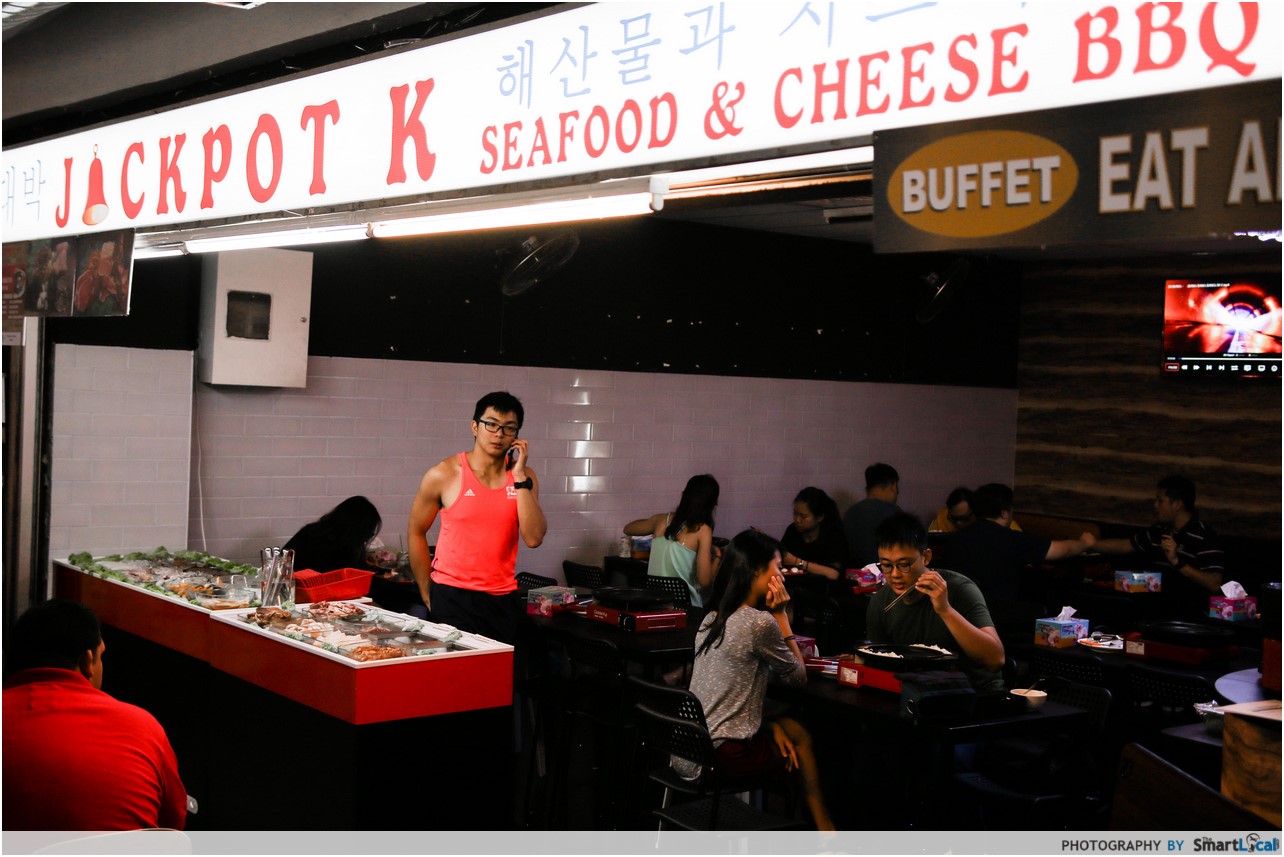 If you're looking for some place with a great ambience and decor, Jackpot K will disappoint you greatly. It's located at Golden Mile Complex and quite frankly you wouldn't be faulted if you just walked past it without so much as batting an eyelid. Furnished with cheap plastic tables and seats, this isn't the kind of place which screams "delicious food" at first glance. The food on the other hand, is a whole different story waiting to be told.
The Food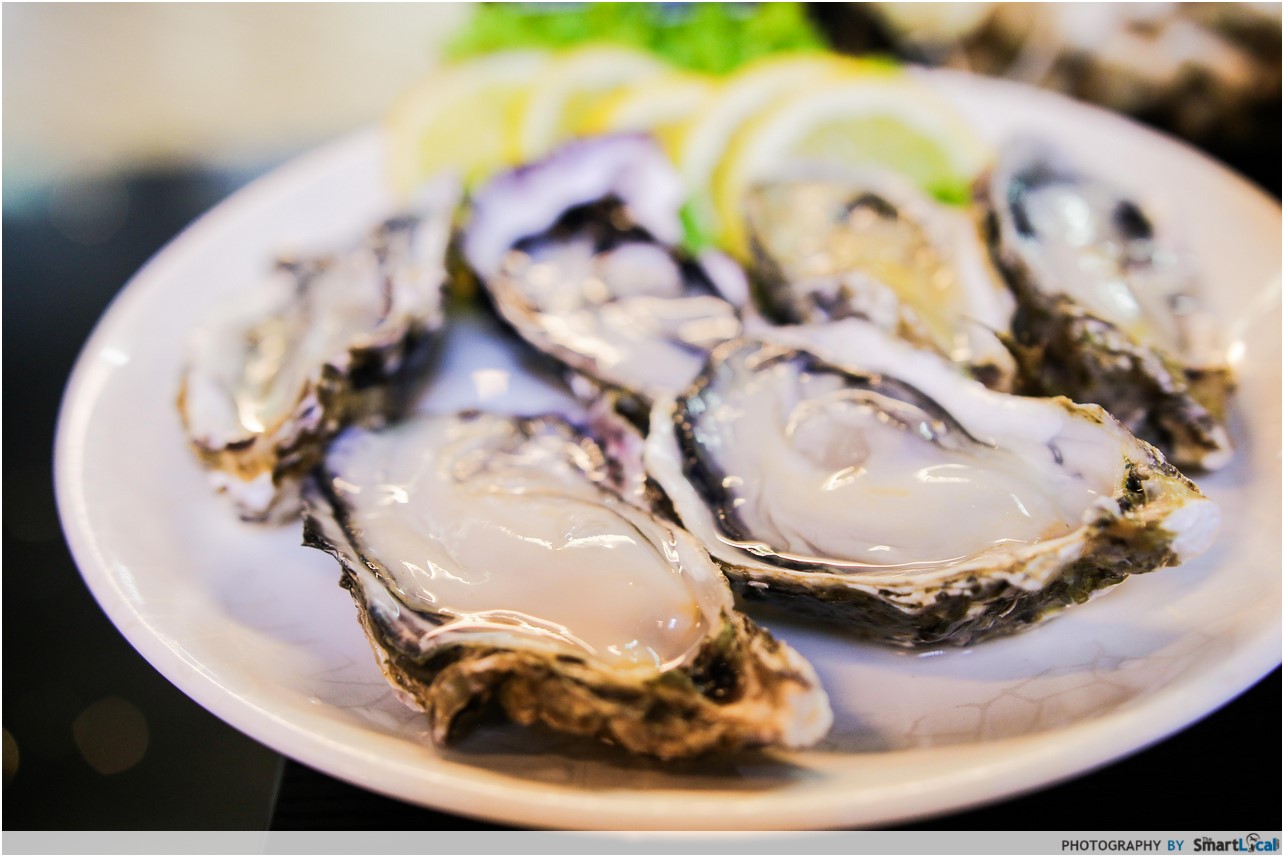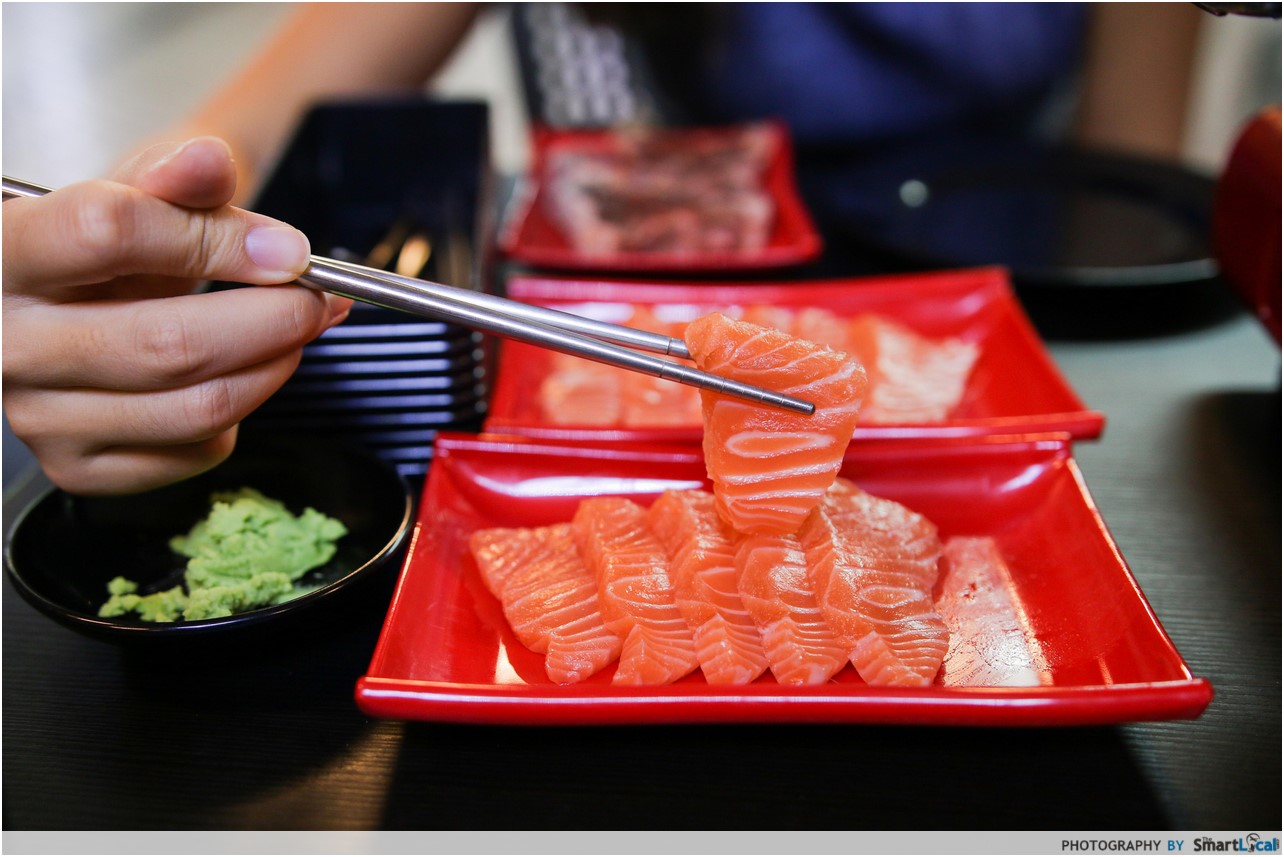 We started our meal with a serving of salmon sashimi and oysters, and I was extremely apprehensive. Seafood which wasn't well prepared wouldn't sit well with my stomach and I was petrified as I reached for my first oyster. However, the raw seafood was fresh and of a much higher standard than what I expected.
The oysters were plump and briny, the taste of the sea danced across my tongue as I slurped up one after another. And the salmon wasn't one to be left out, it had a brilliant mouthfeel and texture to it because it was sliced to order. The only complaint I had was the shoyu provided seemed a little watered down or of poor quality which affected the taste of the sashimi.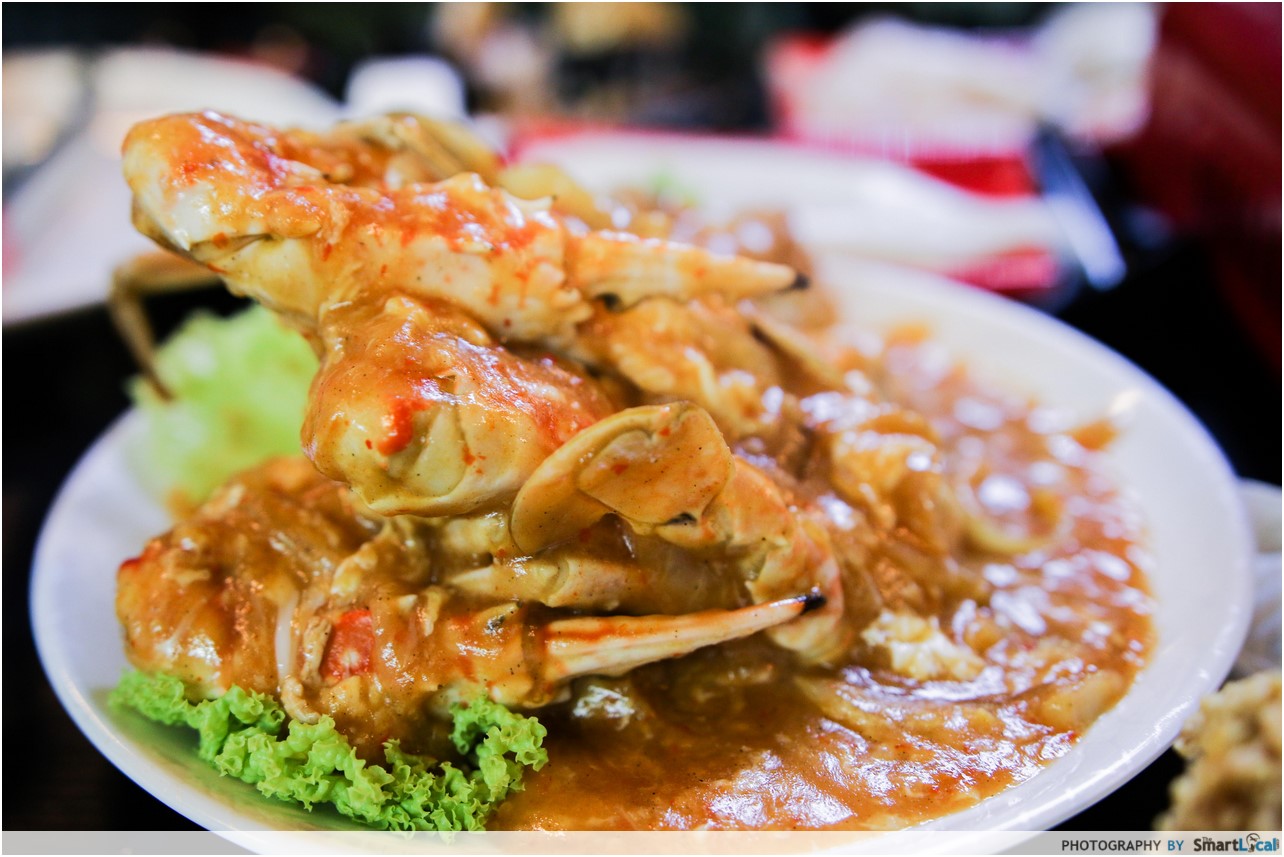 Even the chilli crab surpassed all my expectations. The gravy packed a substantial amount of heat and was thick and luscious, we were close to ordering bowls of white rice to mop it all up. Flower crab was used instead of the traditional Sri Lankan Mud Crab that I was used to, however I hardly noticed the difference. The crab was fresh and the meat which I dug out was sweet and had bags of flavor, definitely a dish worth repeating.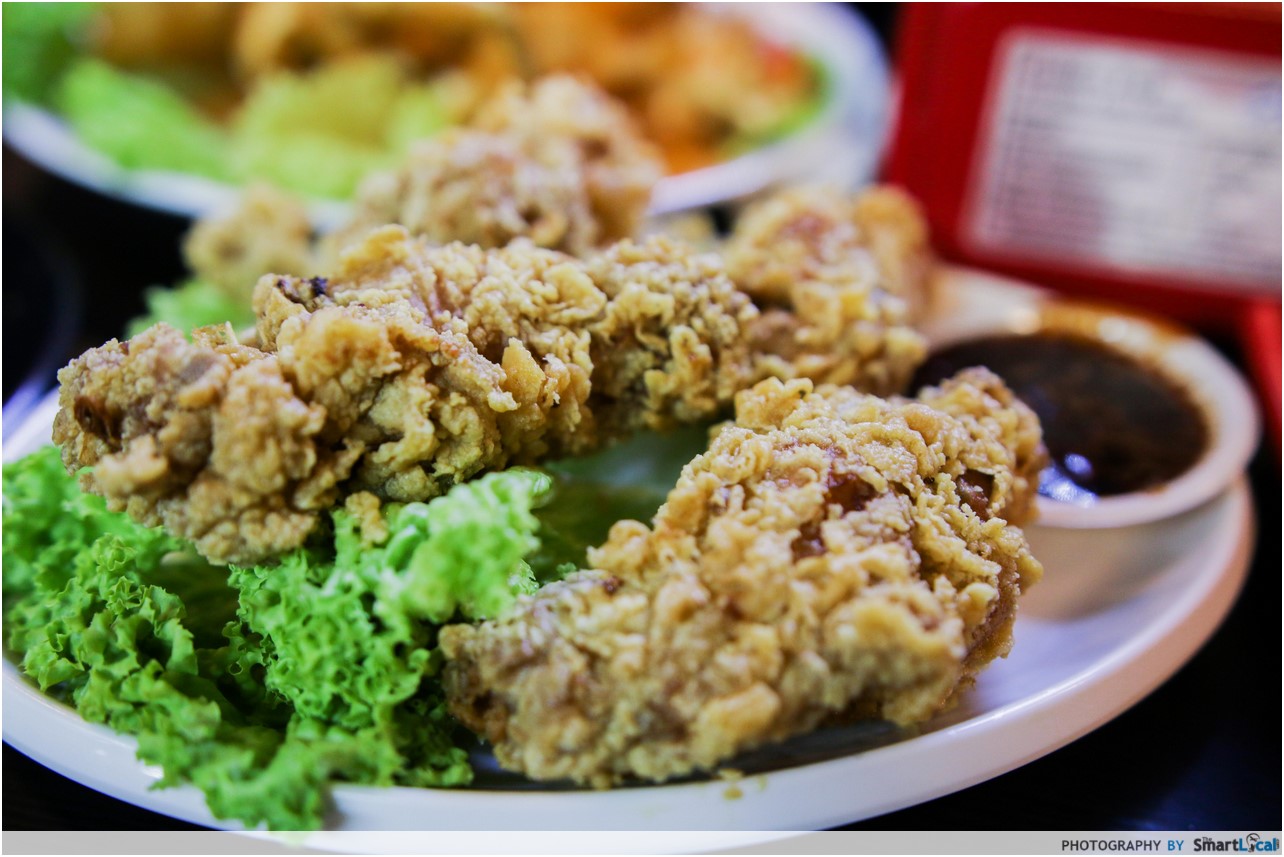 If seafood isn't quite your jam, Jackpot K also has free flow of Korean fried chicken for diners to indulge in. The crisp battered drumsticks were well fried and didn't have the usual oily skin which some fried chicken joints had. Unfortunately, the chicken was under seasoned and tasted a little bland, thankfully the sauce served on the side was more than enough to revitalize this dish.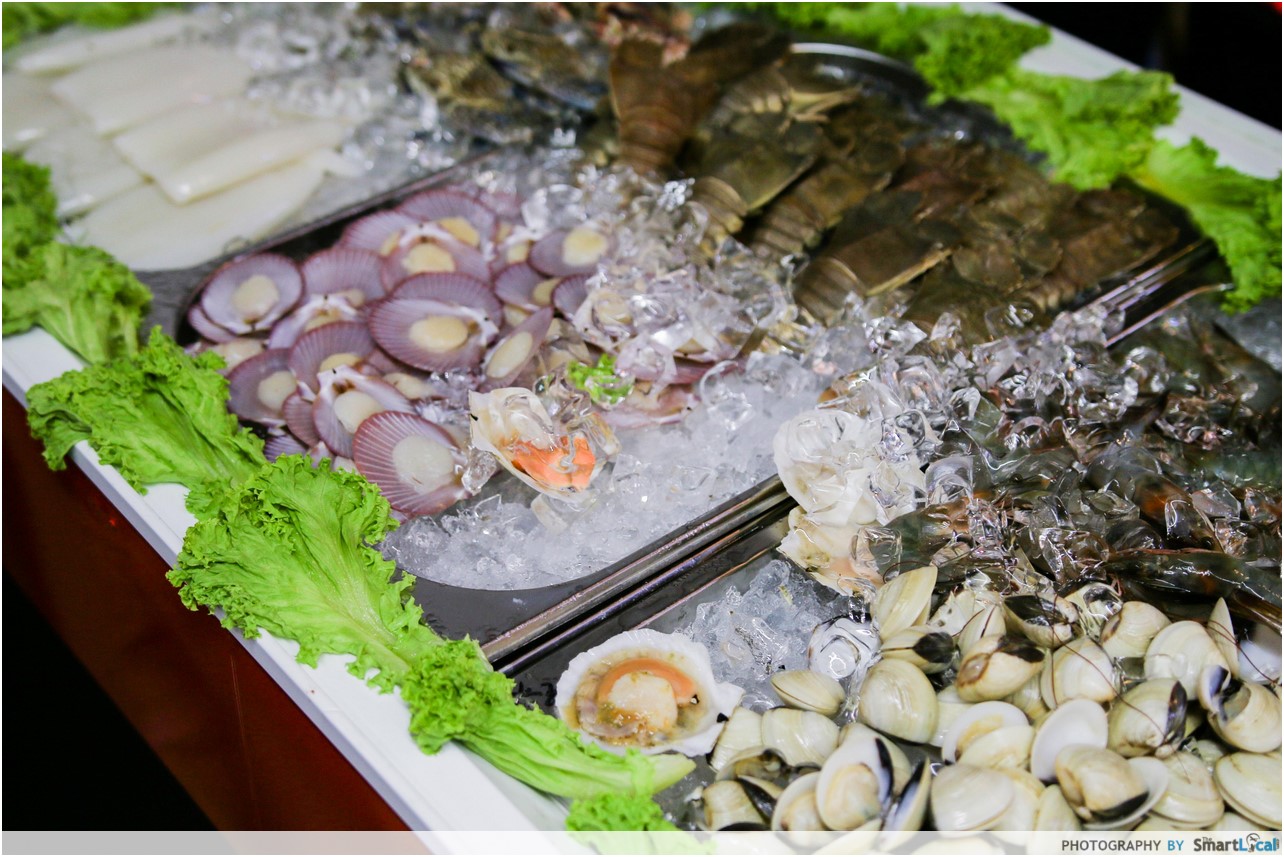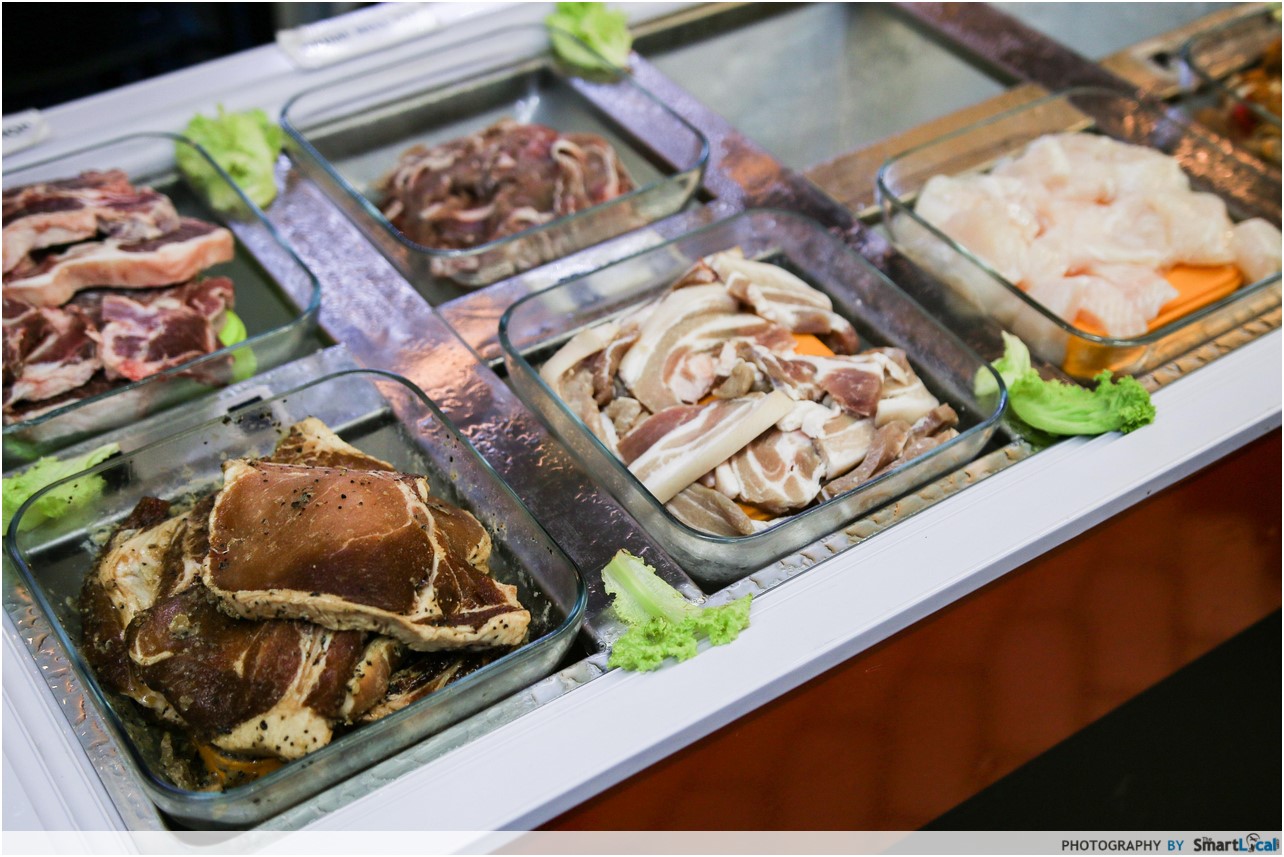 The selection of raw seafood and meat at Jackpot K was also extremely extensive. You can choose from fresh tiger prawns, marinated meats and my personal favourite – pork belly. Most of the food we tried was above average, with the standouts being the tiger prawns and the crawfish.
I would avoid the beef and lamb chops if you are looking to grill meats, both were rubbery and tough from the lack of marbling and fat. However, the pork belly and marinated pork chops did not disappoint. Both were full of flavor and paired nicely with the free flow lettuce wraps provided to us.
Note: All the food reviewed above was free flow, however in addition, Jackpot K also had unlimited servings of canned drinks and ice dream to complete the experience.
The Verdict
Jackpot K is a gemstone hidden in the rough, despite its rough and craggy exterior it still manages to shine through with its freshness and wide spread of quality food. There's a sense of old school charm about the place which brings me back to the good old days, where the only thing that mattered was the food.
If you're looking for a legit Korean BBQ buffet restaurant with none of the frills or fancy table side service, this is the place for you. I highly recommend going in a large group of at least four or more people to take full advantage of the sheer amount of food provided by Jackpot K. This is one place where you'll want to dress comfortably and loosen your belts for sure.
You can also find out more about the other eateries at Little Thailand here!
Summary
Pros
– Excellent value for money
– Wide variety of dishes, something for everyone
Cons
– The ambience is non-existent
– Some dishes like the beef and lamb were a miss
Recommended Dishes: Tiger Prawns, Crawfish and Raw Oysters
Operating Hours:
5pm to 6am (Monday to Saturday)
5pm to 12am (Sunday)
Address: 5001 Beach Rd, Golden Mile Complex, Singapore 199588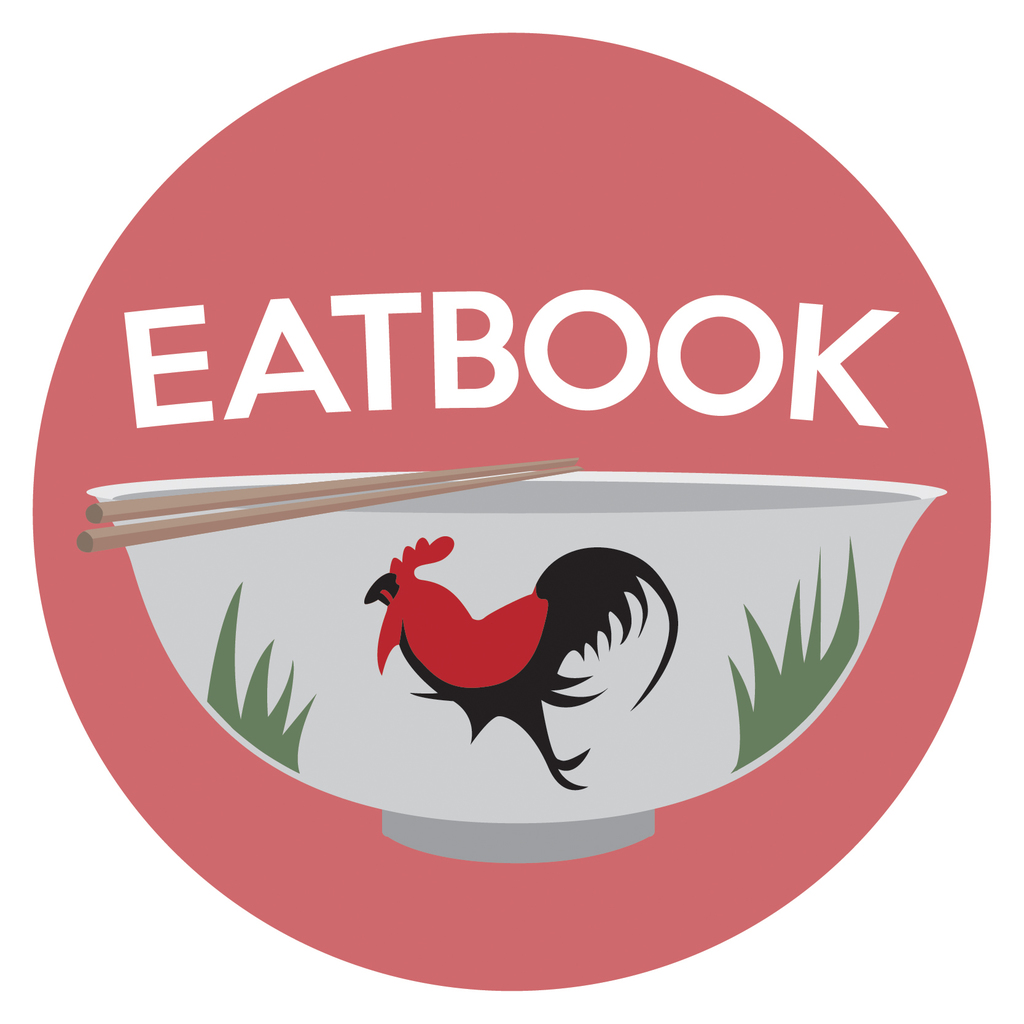 Drop us your email so you won't miss the latest news.