Enjoy secret menus with Secret Suppers by Klook
We've heard of Secret Santas. Now, get ready for Klook's Secret Suppers. As part of the Singapore Food Festival, Klook brings us the chance to celebrate dining out with some fun and mystery. Book your spot to enjoy a special, off-the-menu set course meal at $70, where you'll get to dine at one of 20 mystery restaurants across Little India, Chinatown, Kampong Gelam, and Katong on 10, 11, 17, 18, 24, or 25 September 2021.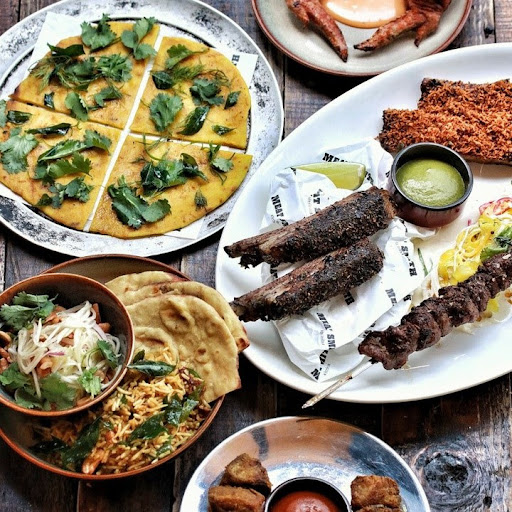 Image credit: Meatsmith Singapore
The fun of Klook's Secret Suppers lies in the element of surprise where you can get to dine in any one of the 20 undisclosed restaurants. In fact, you can also look forward to secret menus, which include dishes exclusive to the package. However, if you're itching for a hint, we've got you covered with sneak peeks of what you can expect!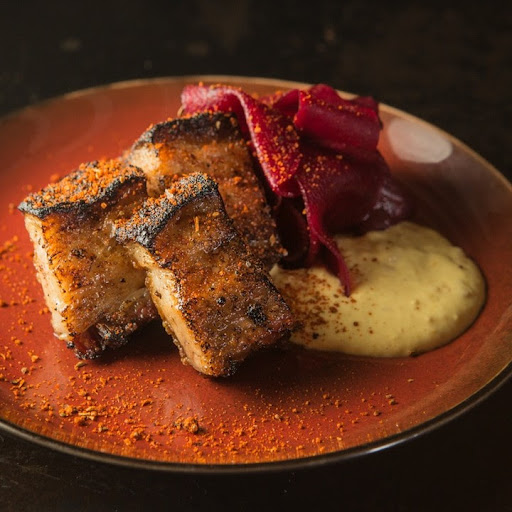 Image credit: Meatsmith Singapore
Meat-lovers, cross your fingers because Meatsmith Telok Ayer is one of the participating restaurants. Known for their American smokehouse barbecue meats, Meatsmith Telok Ayer will be offering a massive platter comprising seven different components. These include the Pork Belly Burnt Ends, which offers succulent chunks of pork belly served alongside rich, nutty madras mustard. Also expect the juicy Beef Brisket, a crowd favourite amongst diners. Meatsmith's Little India outlet, known for executing their barbecue dishes with an Indian cuisine flair, will also be included in the Secret Suppers as well.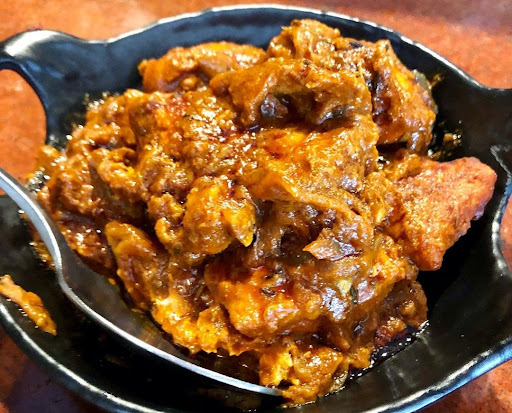 Image credit: @tripntravelms
While we're on the topic of Indian cuisine, if those rich, bold flavours are on your mind, you'd be delighted to learn that Gayatri Restaurant will be participating in the Secret Suppers too. Gayatri Restaurant is the place to go to for authentic traditional North and South Indian fare. Satisfy your Indian food cravings with their special curation of dishes, each laden with warm and aromatic spices.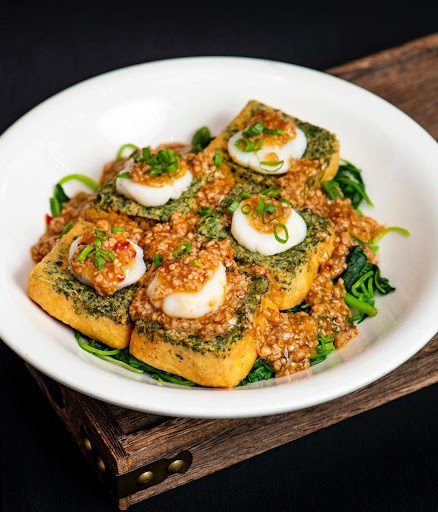 Image credit: Spring Court Singapore
Klook's Secret Suppers doesn't stop at Indian fare. Should your Secret Suppers pick be Spring Court, you can look forward to warming your belly with a sumptuous spread of Chinese dishes. Spring Court's secret menu comprises six lavish courses including soup, meat and tofu dishes, a main, and a dessert. Their Homemade Tofu Topped with Scallops and Minced Pork Gravy presents diners with silken, house-made tofu and fresh scallops, while the Traditional Braised Pork Ribs offer yet another savoury, fork-tender protein option.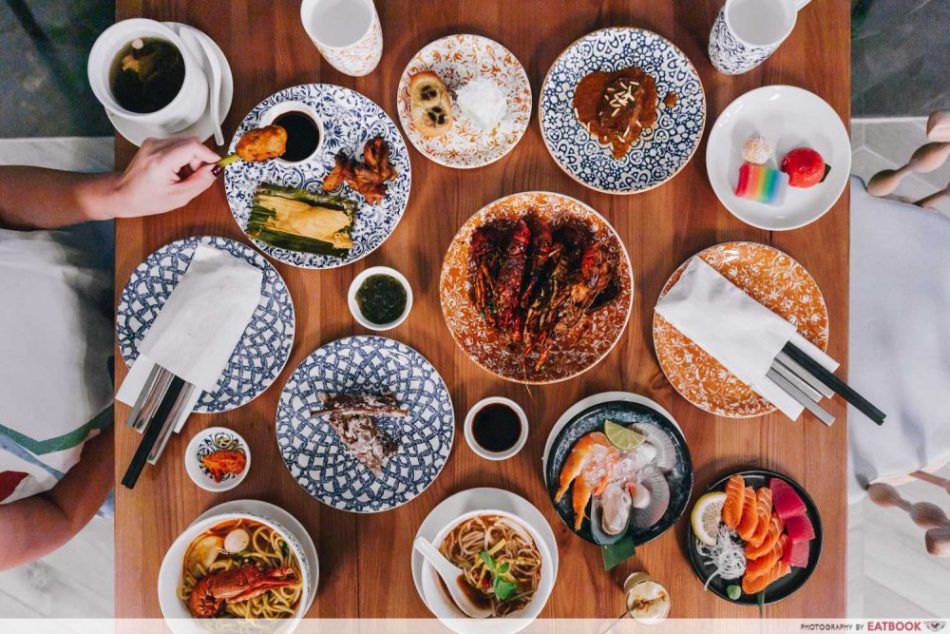 National Day celebrations may have recently ended, but that doesn't stop us from indulging in our local flavours. If Ginger happens to be your lucky pick, you can look forward to a range of off-menu locally inspired courses. Their special Lobster Kueh Pie Tee gives the familiar Peranakan pastry an unconventional twist with nuggets of tender, honeyed lobster flesh. For the main course, fill your stomach with their Blue Pea Rice with Chicken Rendang and Homemade Pickles. Here's some great news: Ginger is also Halal-certified!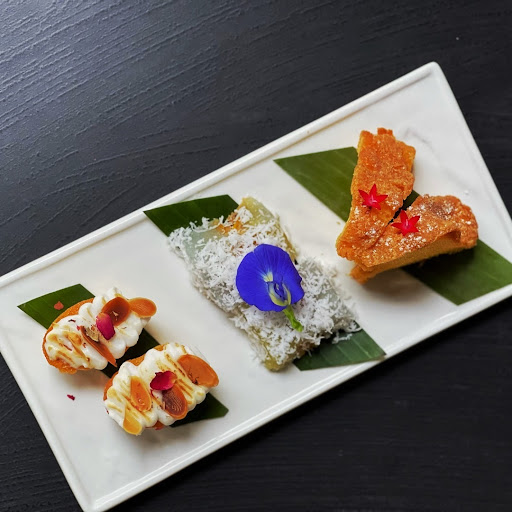 Image credit: Quentin's Eurasian Restaurant
Few restaurants in Singapore offer Eurasian cuisine. Fortunately for us, Quentin's Eurasian Restaurant is on the list of Secret Suppers restaurants. When we think of Eurasian cuisine, dishes such as Sugee Cake and Curry Debal Chicken often come to mind. Find these delicacies in Quentin's Eurasian Restaurant's secret menu and much more! Our sweet-toothed readers will appreciate their Eurasian Dessert Platter, which stars nutty Sugee Cake, buttery Breudher, and sugary Putugal.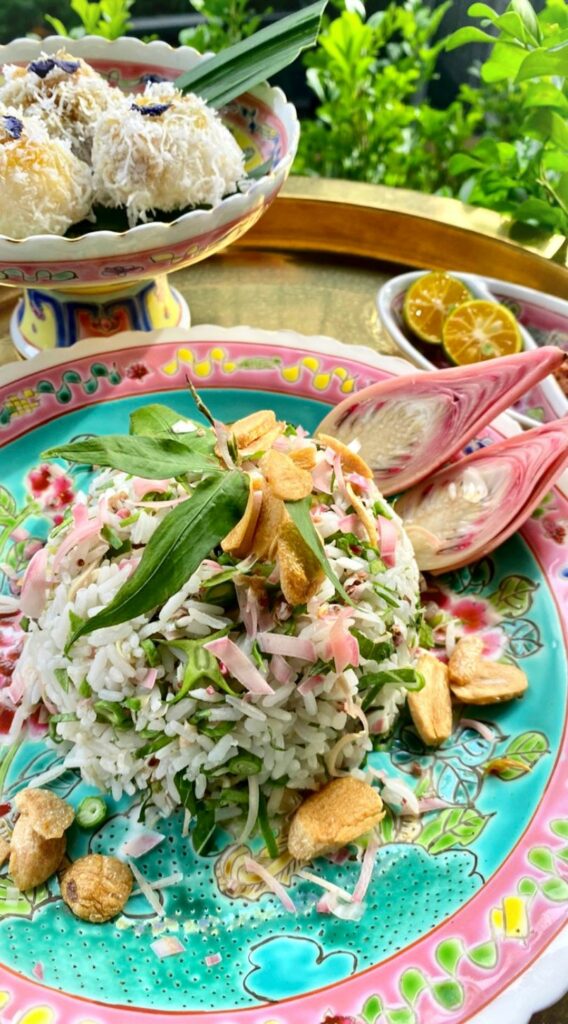 Image credit: Rumah Bebe
Last on our sneak peek list is Rumah Bebe—the place to hope for if you love Peranakan food. Their secret menu lets you pick from a wide variety of different Nonya appetisers, mains, and desserts. You'll have your chance to try the flavour-laden Short Rib Beef Rendang with Roti Jala, an aromatic braised beef stew paired with a crispy tumeric coconut crepe. A little spoiler ahead: the restaurant will also be offering special hands-on opportunities to put some of these dishes together!
We've only given you a glimpse of what Klook's Secret Suppers has to offer. You can look forward to an even wider array of dishes from different cuisines across the 20 secret, yet established, restaurants. Check out our YouTube livestream for more hints on what to expect! If you're lucky, your restaurant might even have a unique experience prepared for you. Psst… These could include exclusive cooking demonstrations, hands-on opportunities, and even mini-tours!
Only limited packages of Klook's Secret Suppers are available for purchase from now till 22 September 2021. Here's another tip: Klook is also offering $10 off with a spending of $140 so make sure to claim your promo code on the activity page below. Eat out with a dash of fun and mystery, and purchase your Secret Suppers package now!
This post is brought to you by Klook.
Feature image adapted from Rumah Bebe, Quentin's Eurasian Restaurant, and Meatsmith Singapore.