About Kuvo
Update: These seasonal dishes are no longer available.
---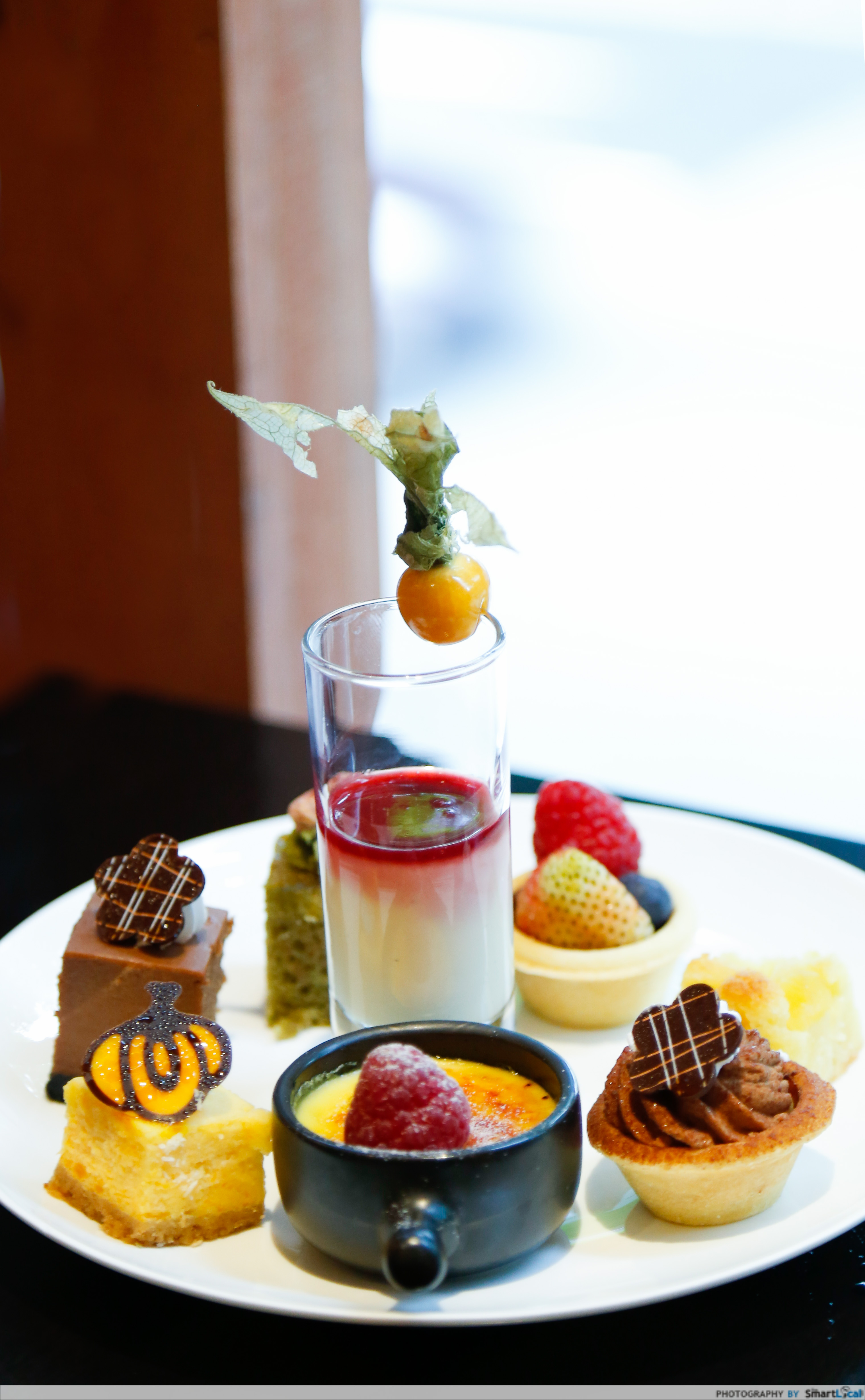 Kuvo is derived from the French word Cuvée which is used to refer to blended french wines.  The restaurant certainly lives up to its name, it's a blend of service styles ranging from posh wine bar to bustling buffet lines and the food is a mix of eastern and western favourites.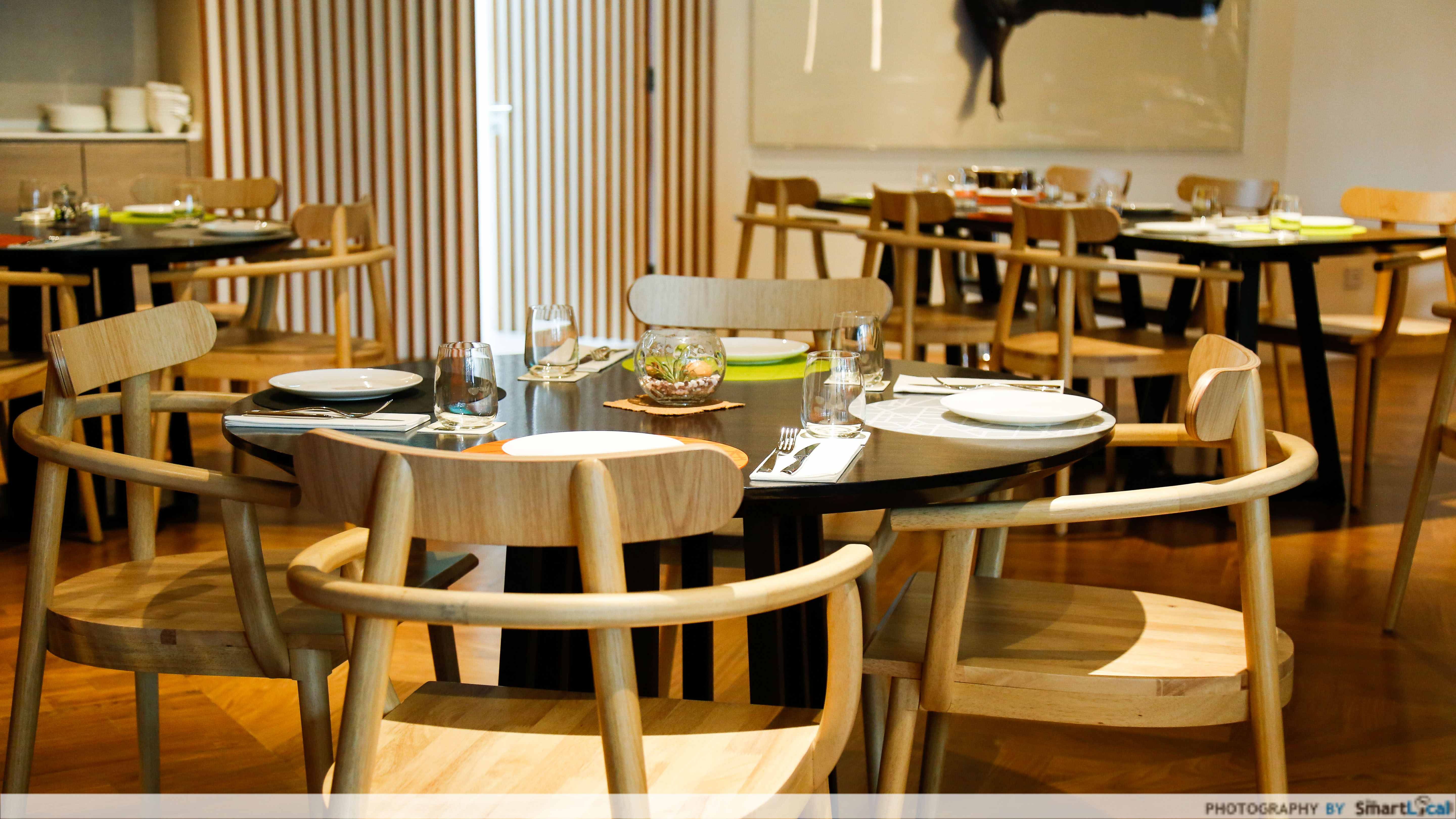 This new dining concept by the TTC group bring a wide range of dining options under one roof. It's a huge restaurant with a buffet area to one side, and an intimate a la carte dining area on the other. It's also flanked by a loungey wine bar on one end of the restaurant and a cocktail bar on the other that specialises in bespoke cocktails. It's trying to be a lot of things, but for this visit, we stuck to the buffet line.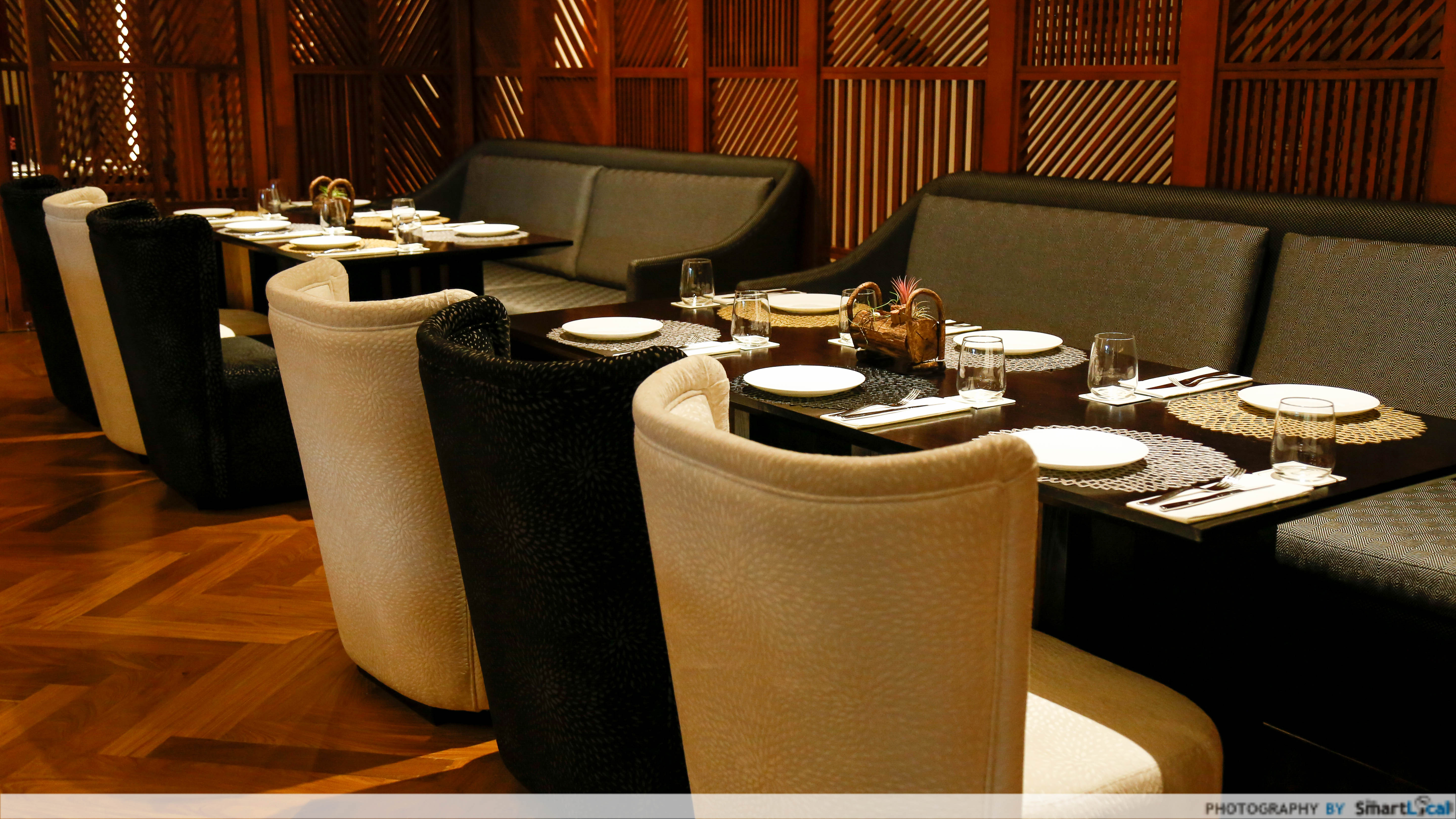 ---
Buffet
---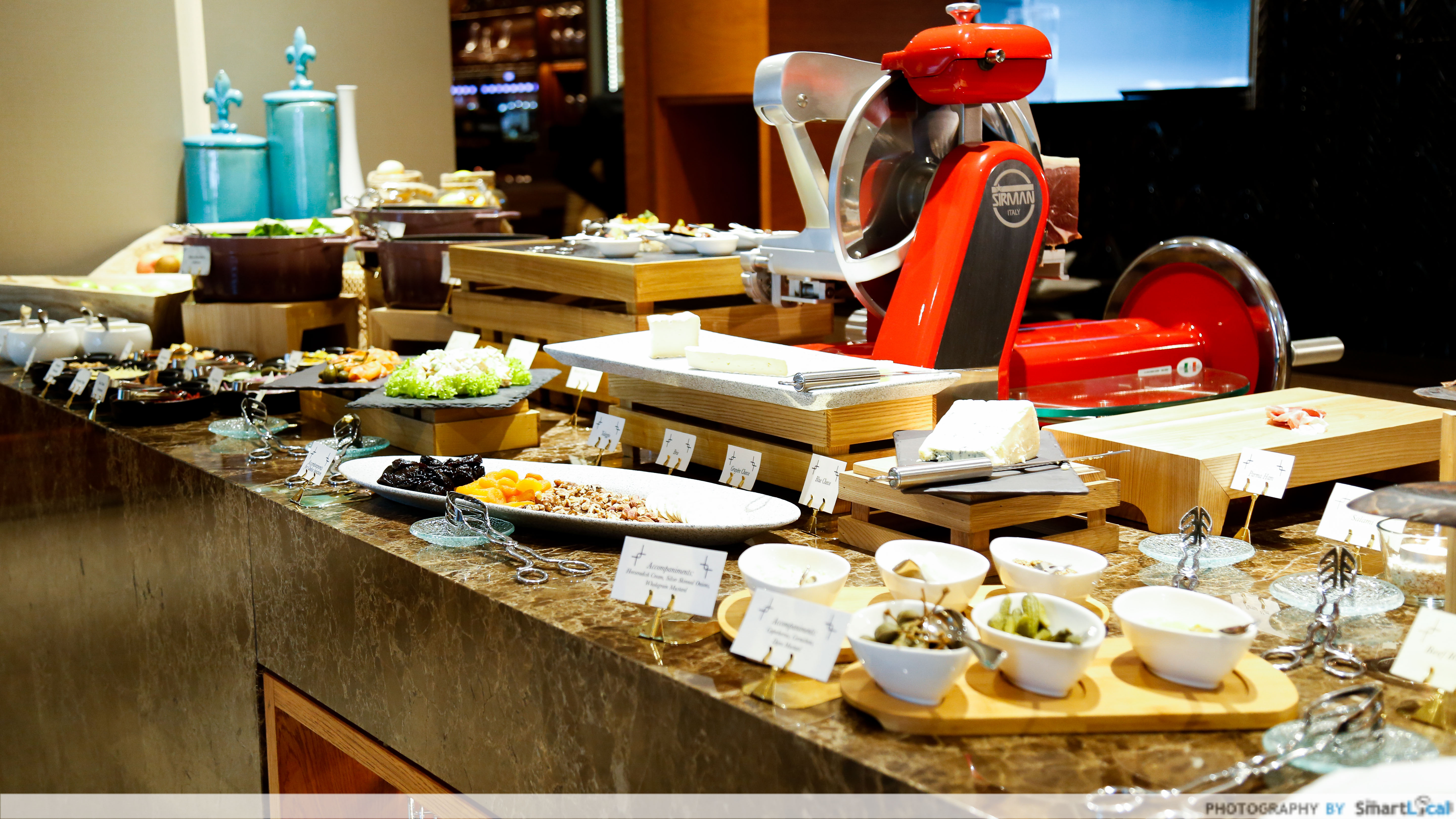 The food as the restaurant name suggests, is quite an eclectic mix. Derivatives of French classics like duck confit and cod menuire are featured as well as laksa and prawn mee. The lunch buffet we attended costs $22++ and you're entitled to everything on the buffet line. A la carte main courses will requires a $16 top up.
Although the buffet only has appetizers and dessert items, the range is quite extensive, it's pretty worth the asking fee of $22 here are some of the items featured:
---
Charcuterie/ Cheese selection
---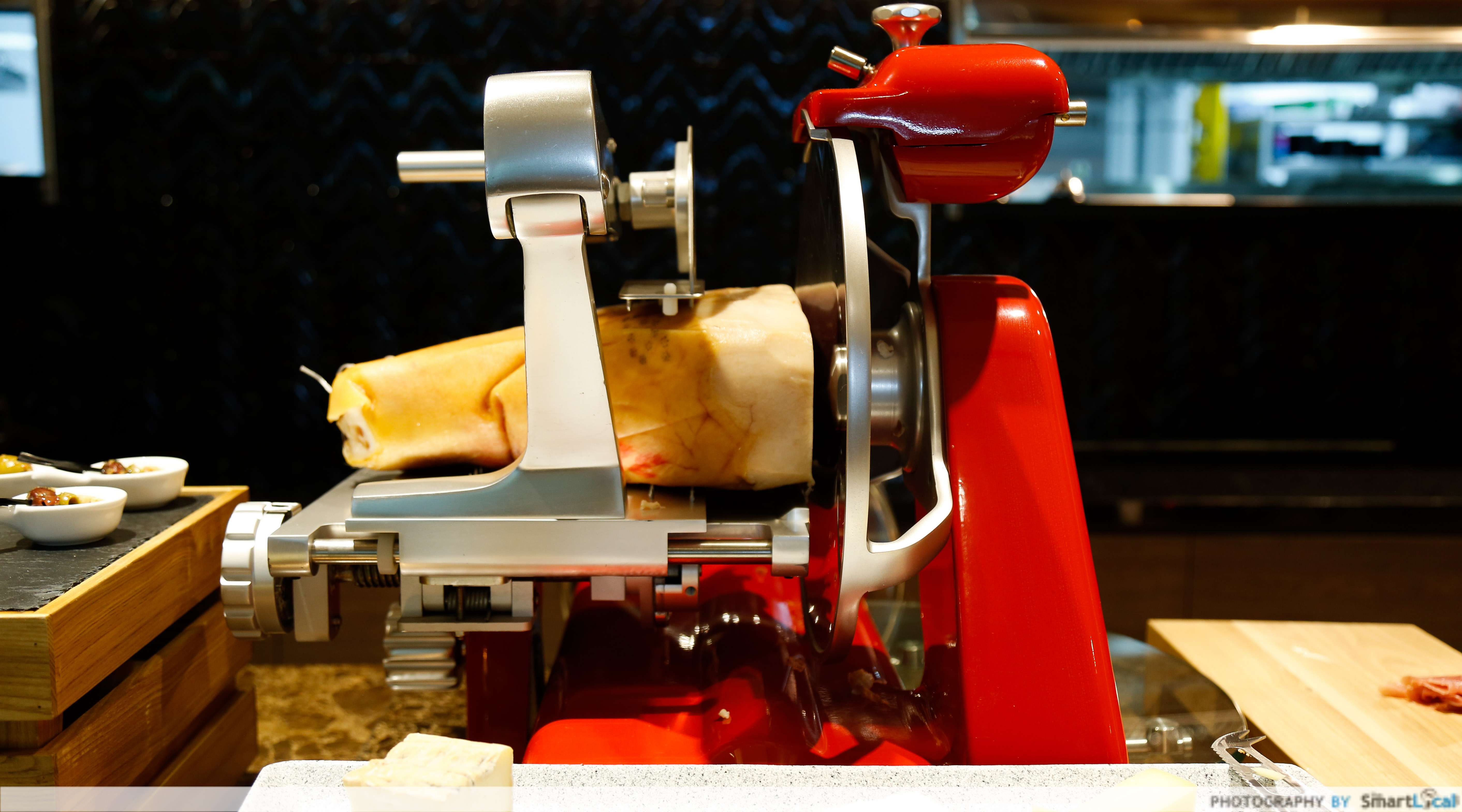 The restaurant has a modest selection of cheeses and cold cuts. It's not much, but all the favourites are there, parma ham, smoked salmon, manchengo and even blue cheese for the adventurous.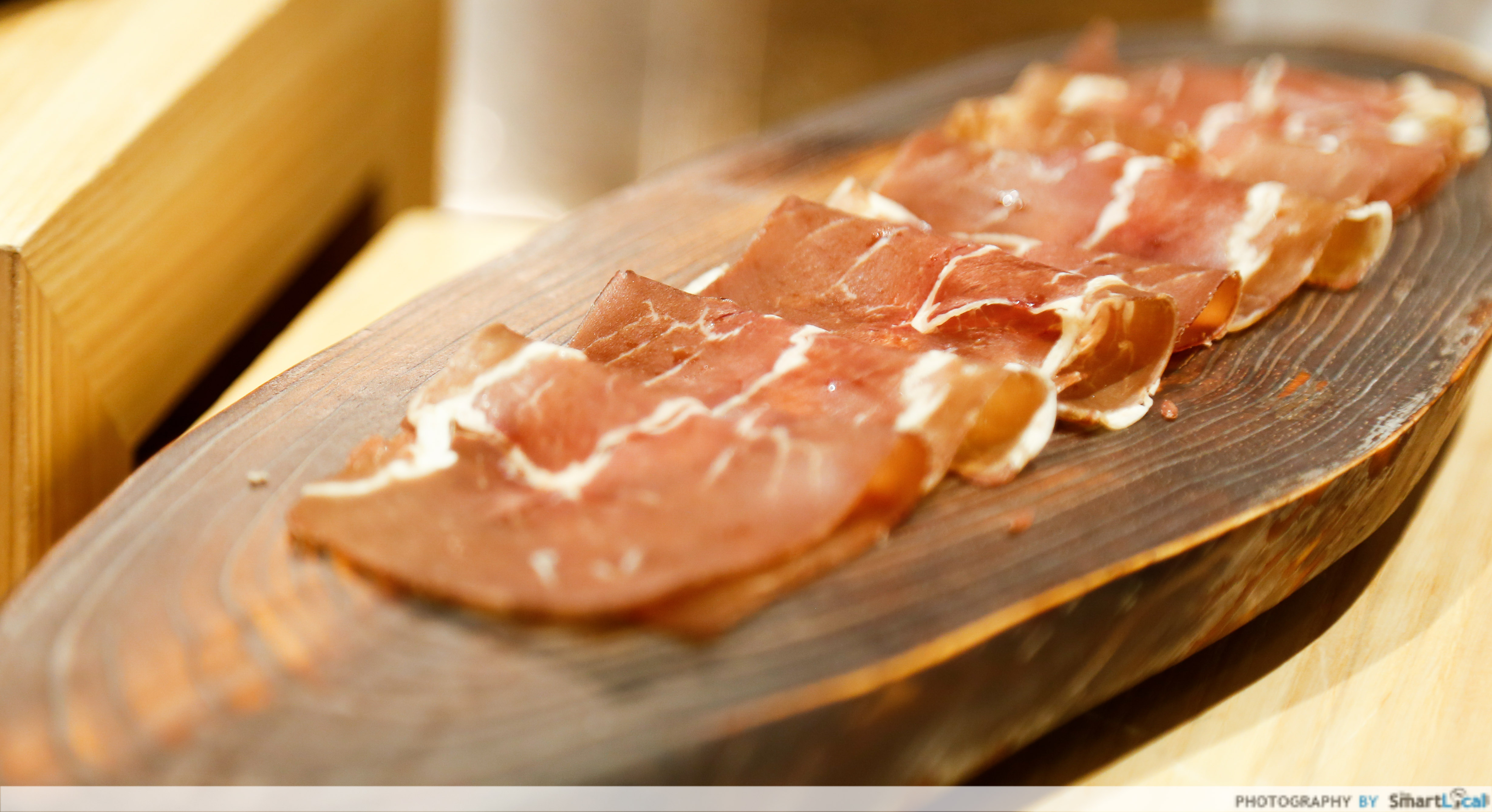 ---
Lobster Bisque
---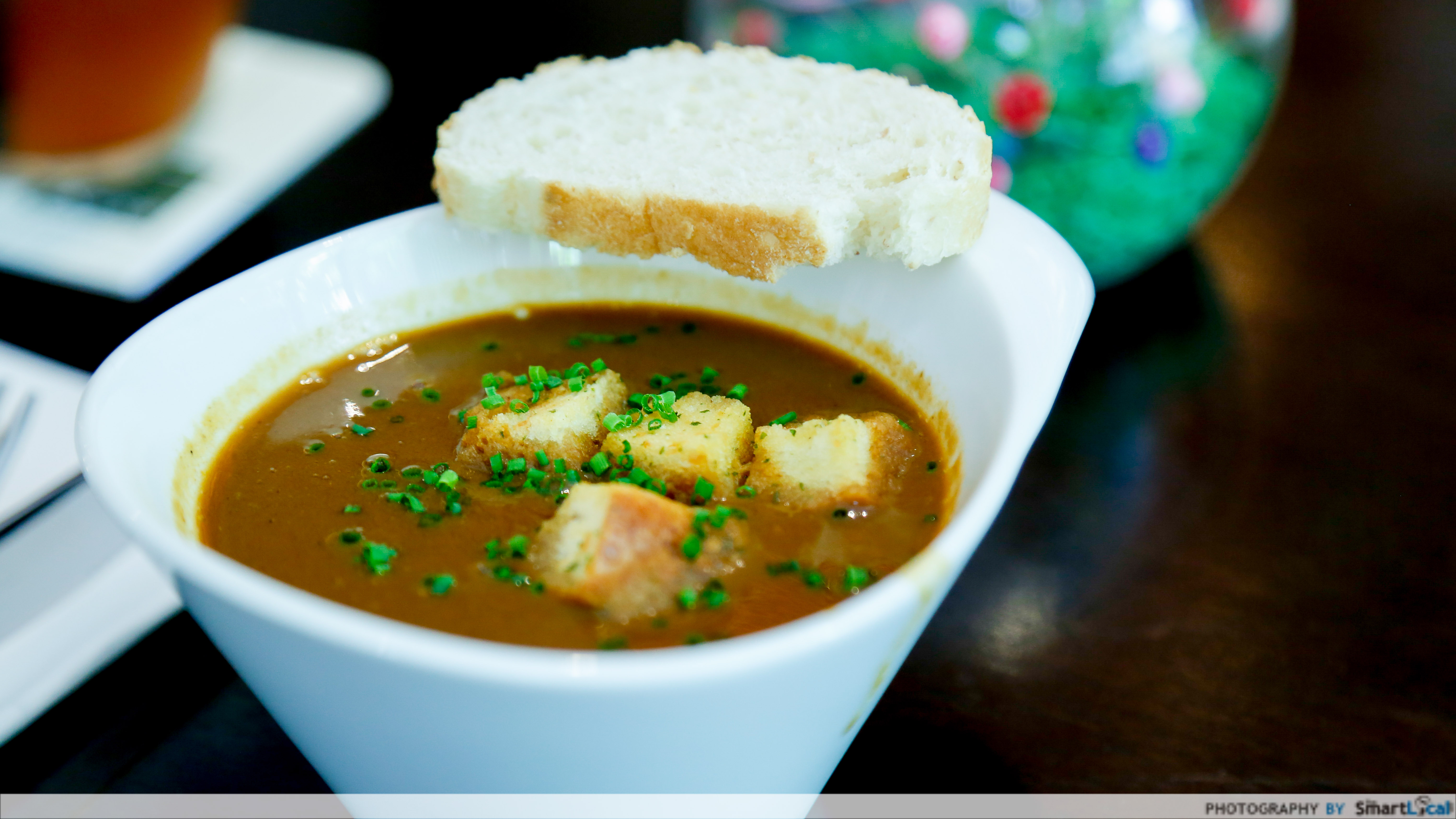 This was a very flavorful soup, perhaps a little too much. It had a real punch of roasted shells, but it was slightly bitter as well for some reason. Croutons are free flow so you can dunk them all in if you want.
---
Poached Prawn with Mango
---
The prawns were cooked really well and the sauce glazed on top of it made the dish really decadent. The sweetness of the mango also complemented the prawns really well.
---
Main Course
---
Duck Classique
---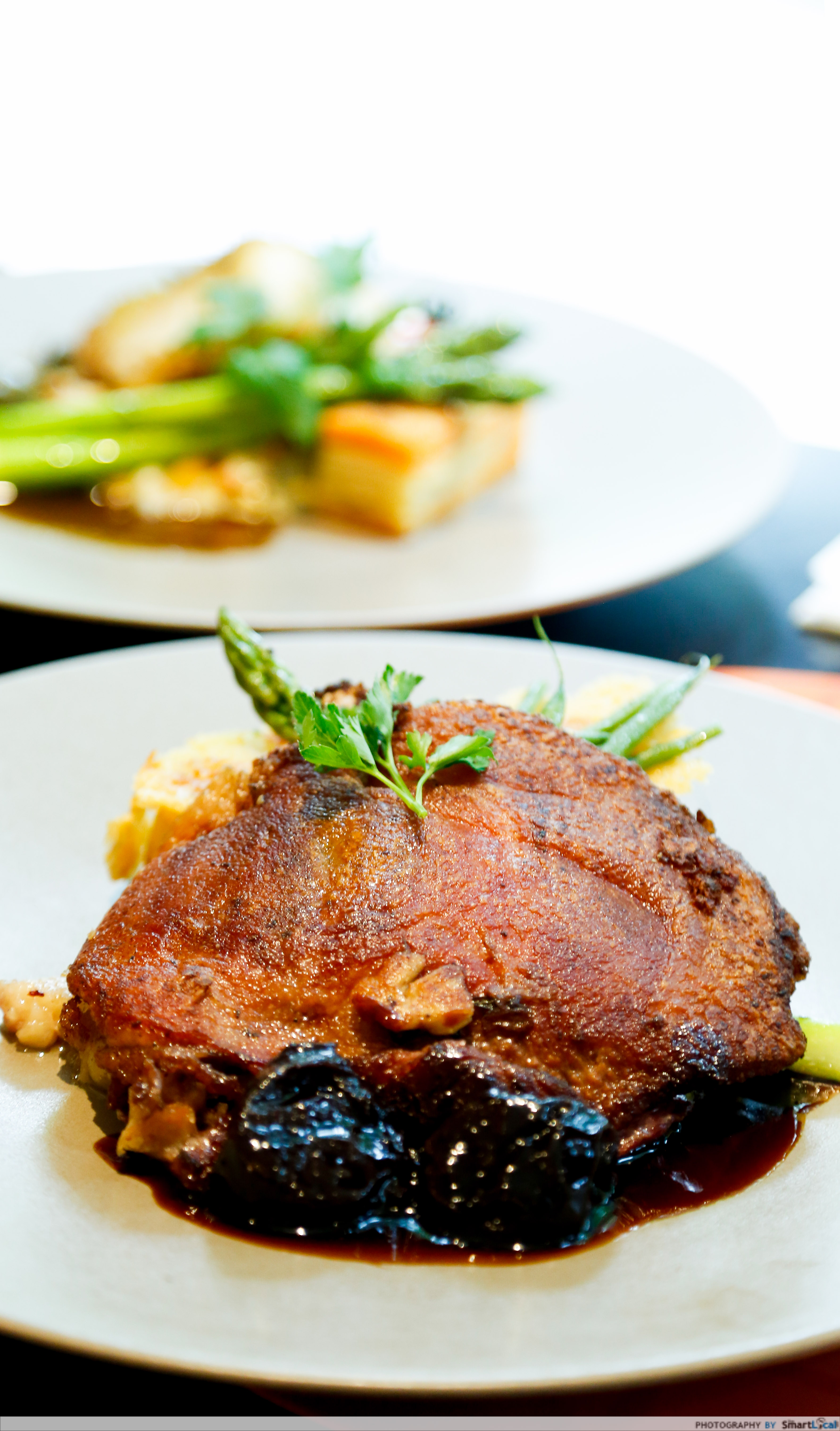 It was a delight tearing this thing apart. The skin was crispy, and crackled to the pressure of my fork, and the meat had a rich gamey flavour. It was a touch dry however, and could have used more sauce on the plate.
---
Slipper Lobster Laksa Lemak
---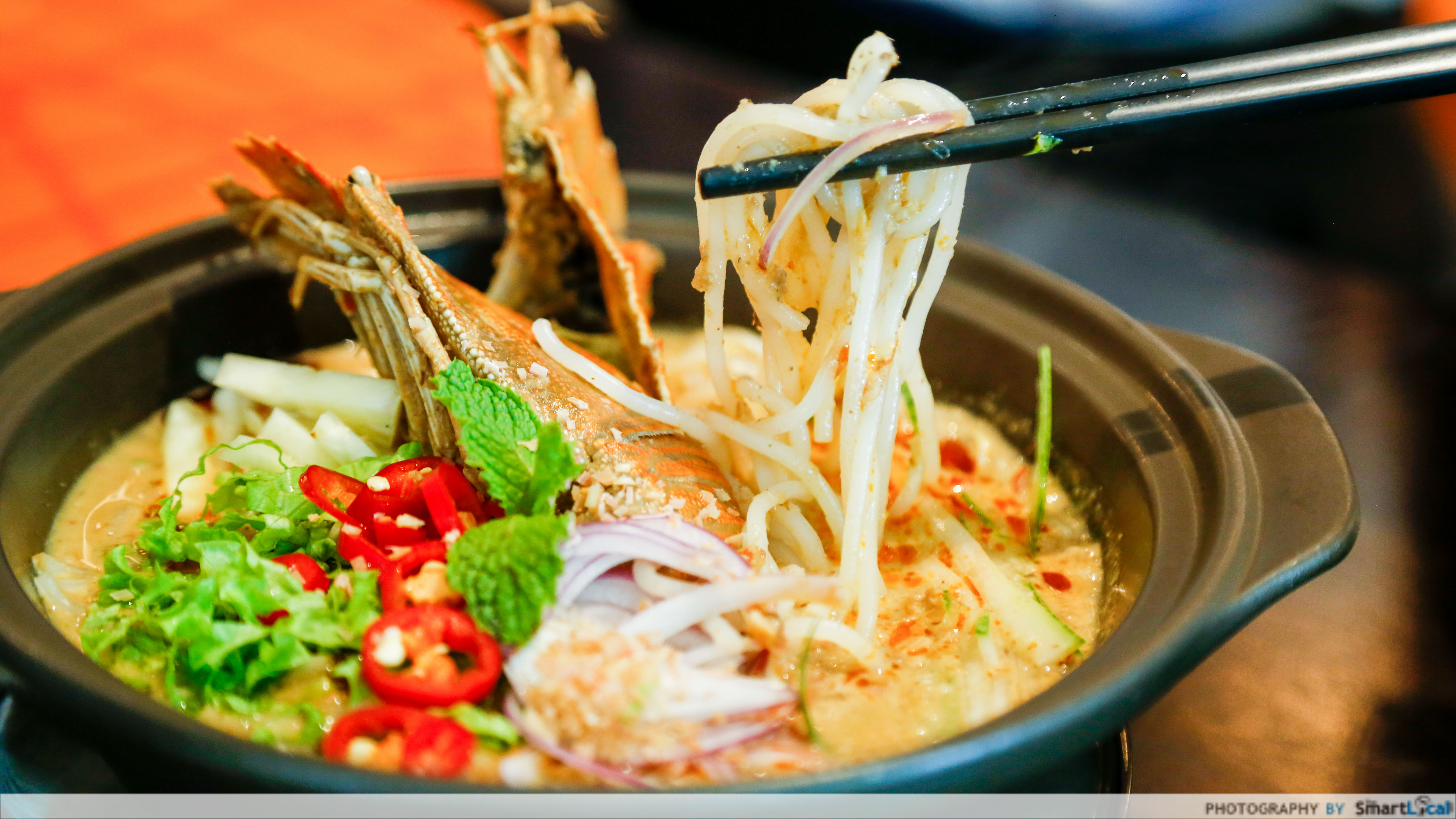 My favourite dish of the main courses presented, the broth is rich and thick without being too overpowering. It was the one dish I couldn't help returning to over and over.
---
King Prawn Noodle Soup
---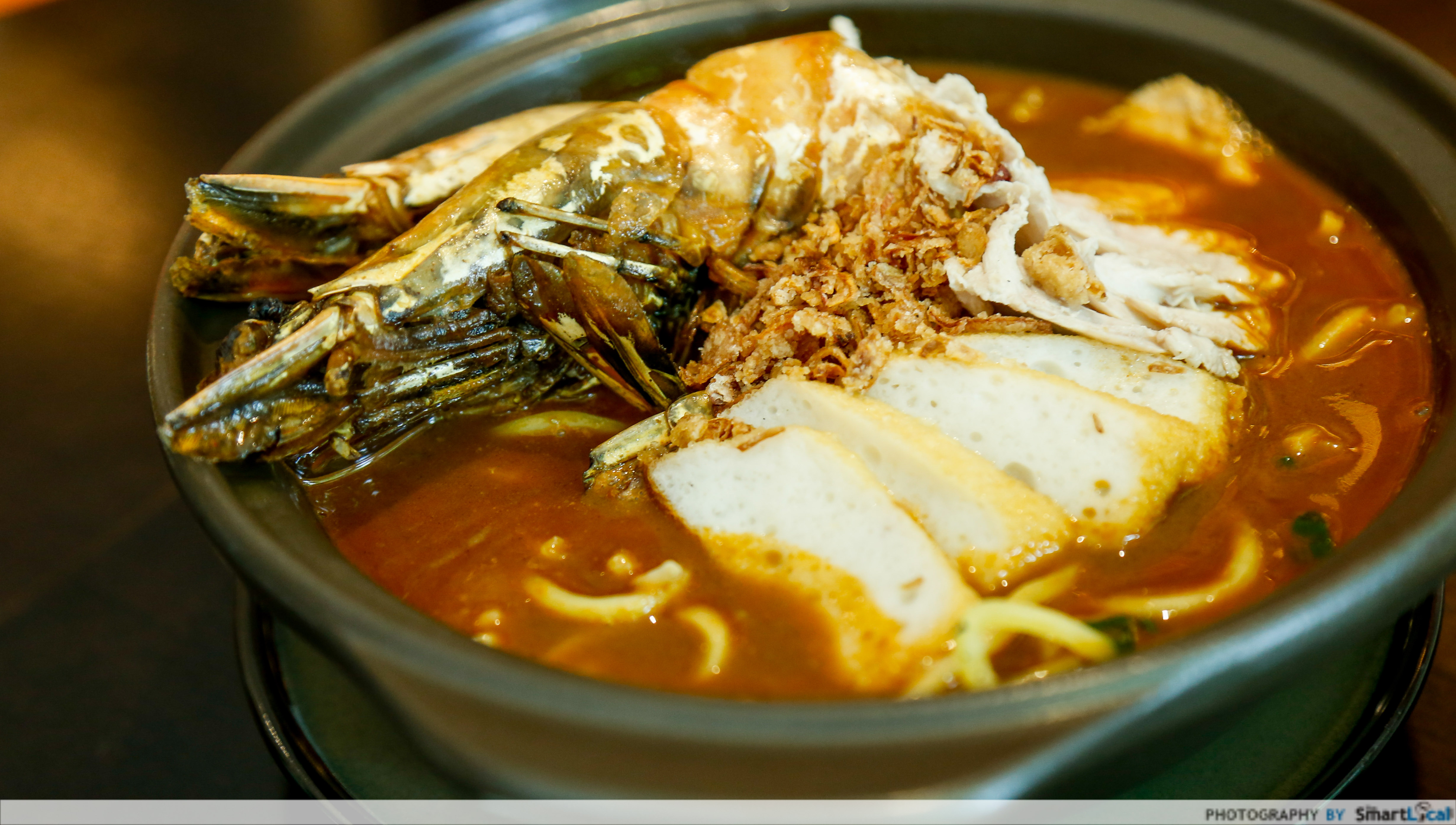 The broth was very flavorful, but tasted too similar to the lobster bisque. It was weird that way, and didn't display the flavor profile typical of prawn mee. It's not necessarily bad, just wrong.
---
Desserts
---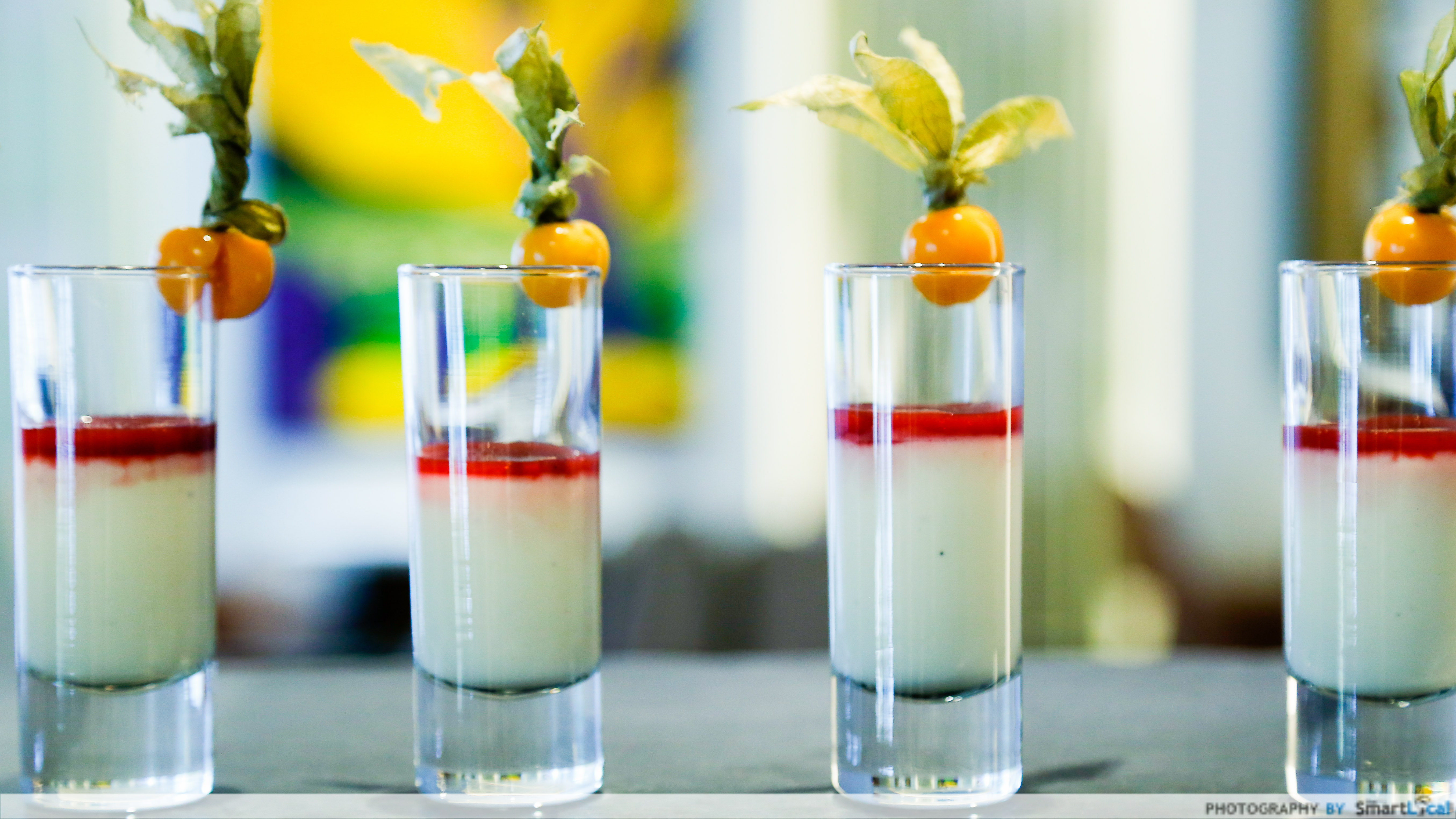 The desserts are part of the buffet pricing, and there's a wide selection to choose from. Unfortunately none of them really stood out for me. The creme brulee could have used some extra time to solidify, and the rest of them were pretty forgettable. It's a shame because the main courses and appetizers aren't half bad, but for a $22 buffet, it serves as a nice bonus to end a meal with.
This post was adapted from The Smart Local
Summary
Pros
– Good value
– Good range of appetizers
– Some pretty good main courses
Cons
– Lack luster desserts
– Bisque and Prawn Noodles taste too similar
Recommended Dishes: Duck Classique, Slipper Lobster Lemak
Operating Hours:
Mon – Thu: 12:00 pm – 1:00 am
Fri – Sat: 12:00 pm – 2:00 am
Sun: 12:00 pm – 1:00 am
Address:321 Orchard Road, #02-01, Orchard Shopping Centre