LIFE brewed teas at FairPrice
If you're a big fan of Japanese teas and are looking for an easy, authentic fix without brewing your own, then look no further than LIFE. The ready-to-drink beverage brand is widely available in FairPrice supermarkets and has many Asian-inspired flavours in their repertoire, including legit Japanese brewed teas.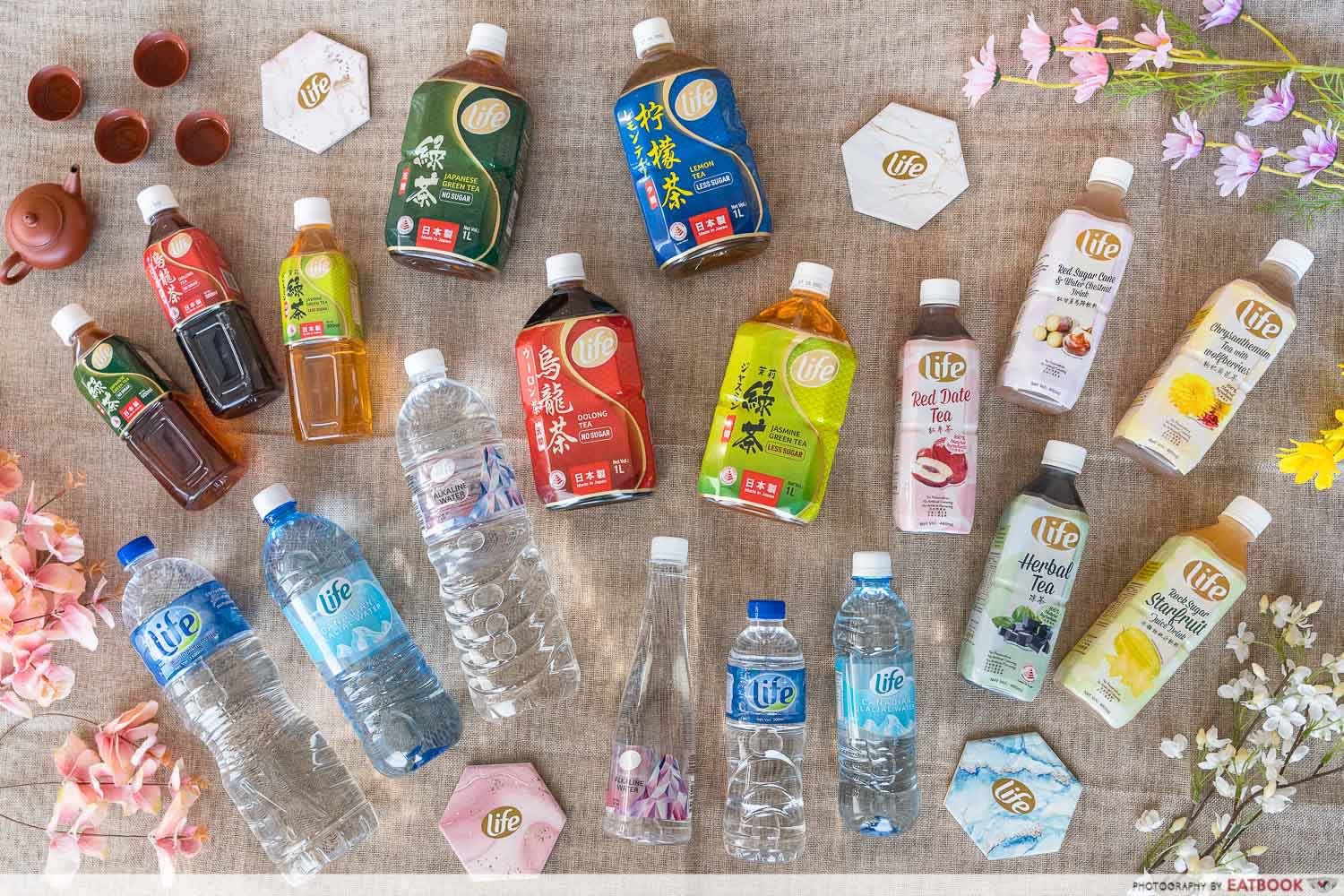 Get your hands on their refreshing Japanese Green Tea No Sugar, which is available in 500ml ($1.30) and 1L ($2.10) bottles. These are brewed with green tea leaves sourced from the Kagoshima prefecture, one of Japan's top green tea regions. The teas are also produced entirely in Japan before they're shipped to Singapore.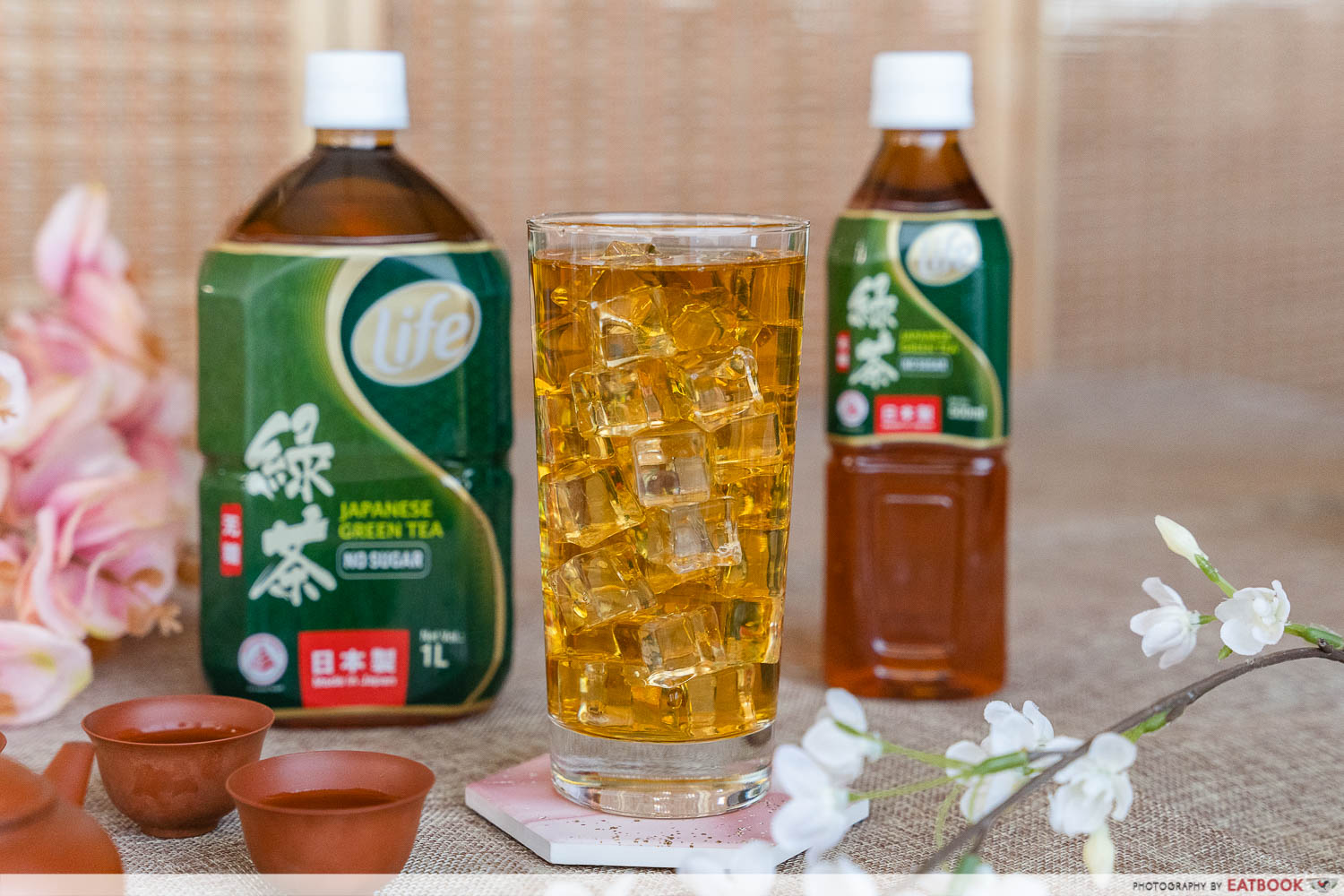 The lack of sugar here truly allows the green tea's nuances to stand out. A sip reveals the slightly grassy notes of the tea, great to enjoy on ice or chilled. 
There are three other brewed teas to choose from on top of their Japanese green tea.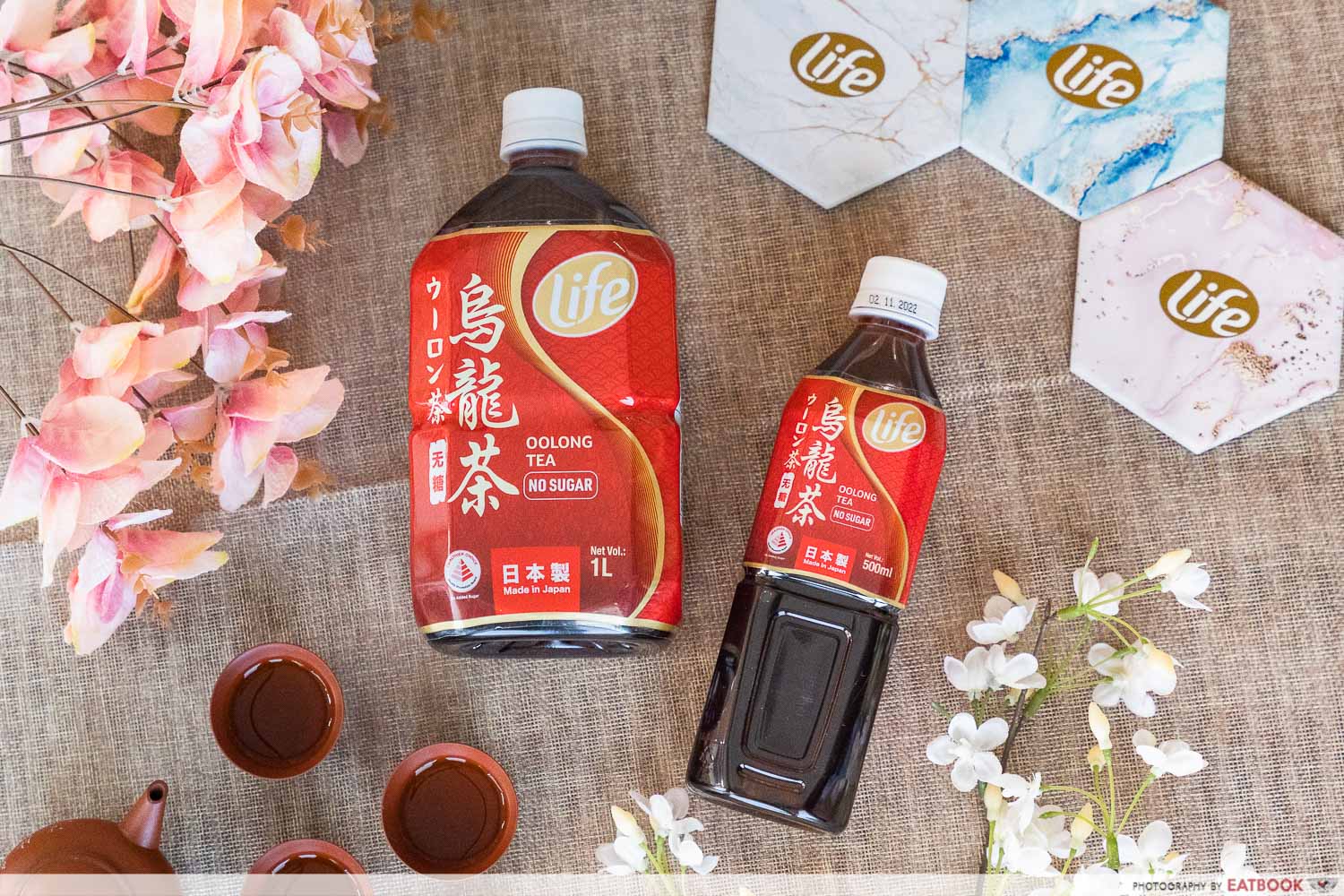 Their Oolong Tea No Sugar is a popular choice, as it uses tea leaves sourced from China's Wuyi Mountains, where premium, robustly-flavoured oolong tea leaves are grown. The tea leaves are roasted so oolong's earthy flavours are extra pronounced in this drink, making it an ideal pick for oolong fans.
This is also available in 500ml ($1.30) and 1L ($2.10) bottles.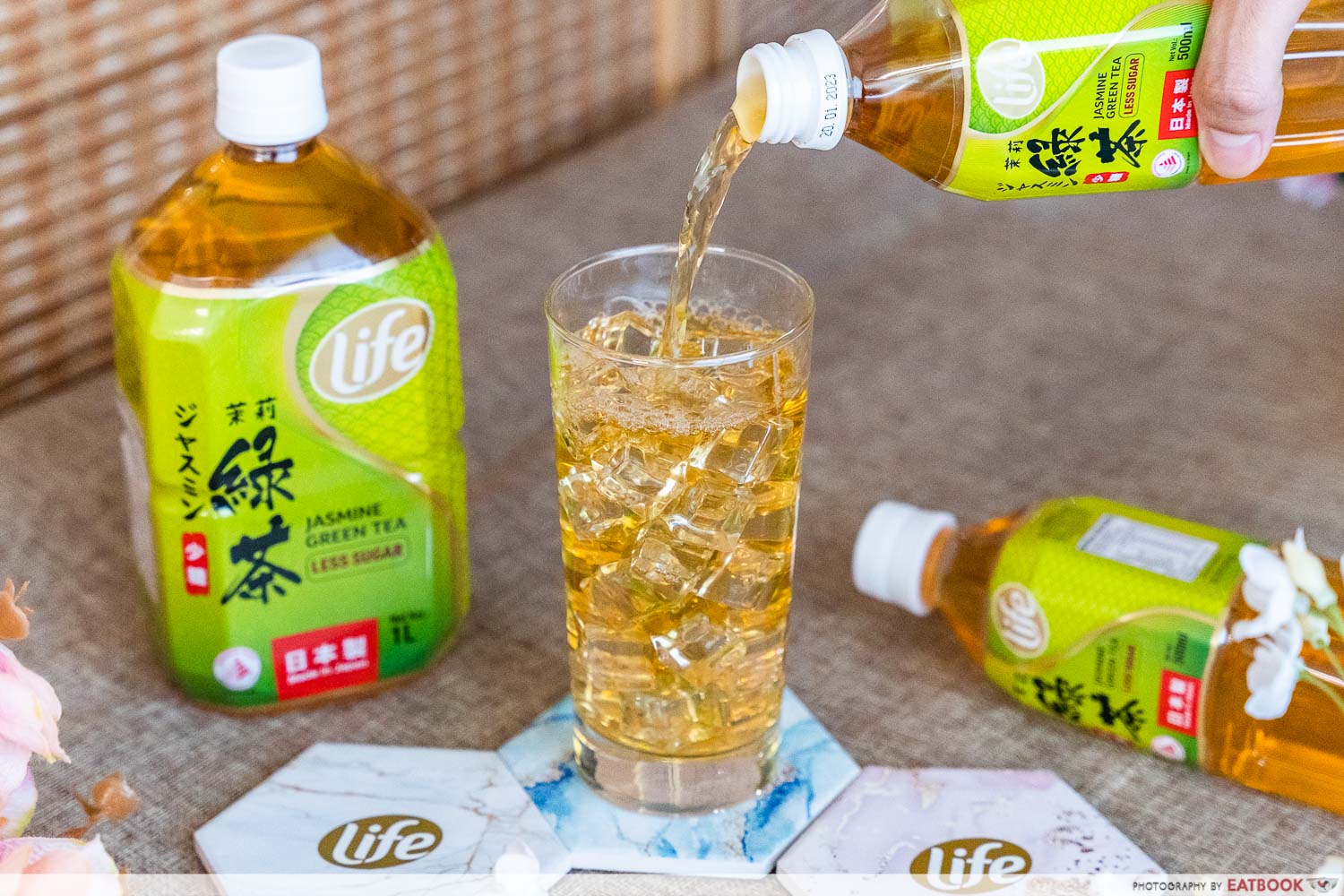 For something a lot lighter, pick the Jasmine Green Tea Less Sugar. This floral, light beverage tastes less sweet than other jasmine green teas we've tried. The pared-back sweetness really allows the fragrant jasmine to come through.
These two teas are available in 500ml and 1L bottles, at $1.30 and $2.10 respectively.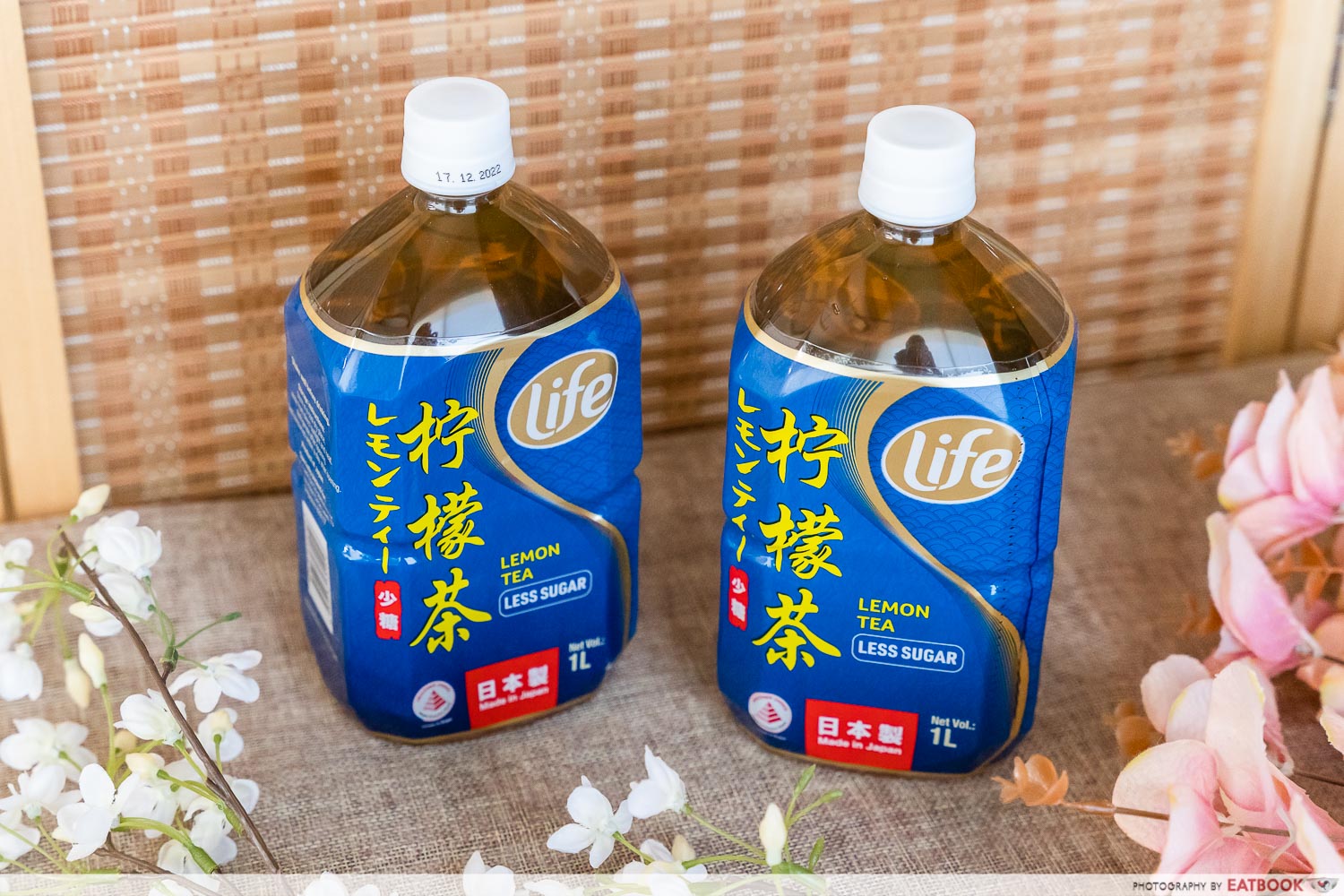 If you're a fruit tea lover, try out their Lemon Tea. This is brewed with black tea leaves sourced from Sri Lanka, a global leader in black tea, as well as zesty lemon. It is also lower in sugar, so the zestiness of the lemon takes centre stage with every sip.
This is priced at $2.10, and is only available in 1L bottles.
All of LIFE's brewed teas are certified Healthier Choice so that you can enjoy them without guilt.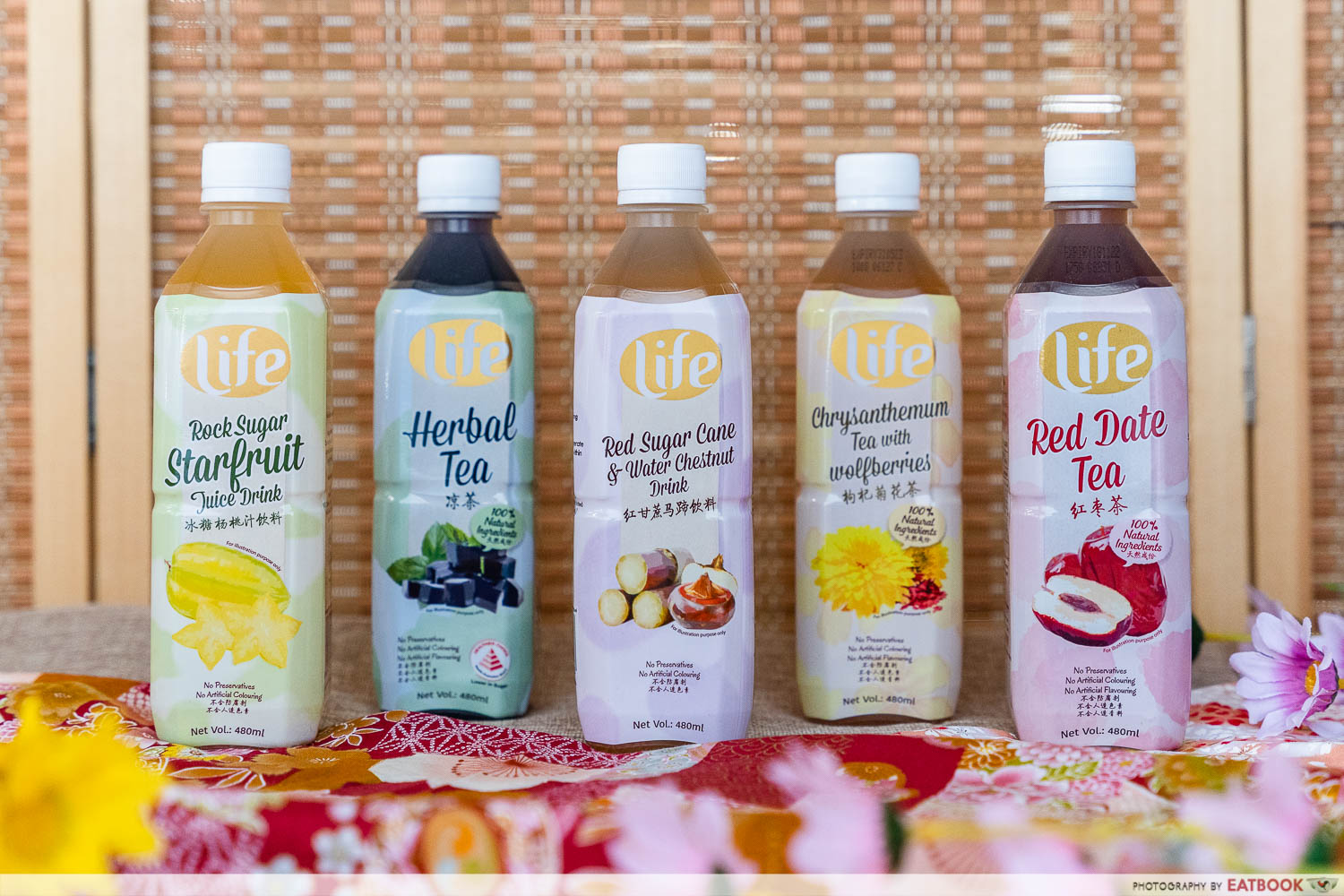 You may already be familiar with LIFE for their Asian drinks range, which is 100% sourced, produced, and packed in Taiwan. 
These thirst quenchers come in five notable flavours, including Rock Sugar Starfruit Juice, and Red Sugar Cane & Water Chestnut. These are priced at $1.45 a bottle.
Apart from teas and sweet drinks, LIFE also has a trio of mineral waters available. These are available in both small and large bottles.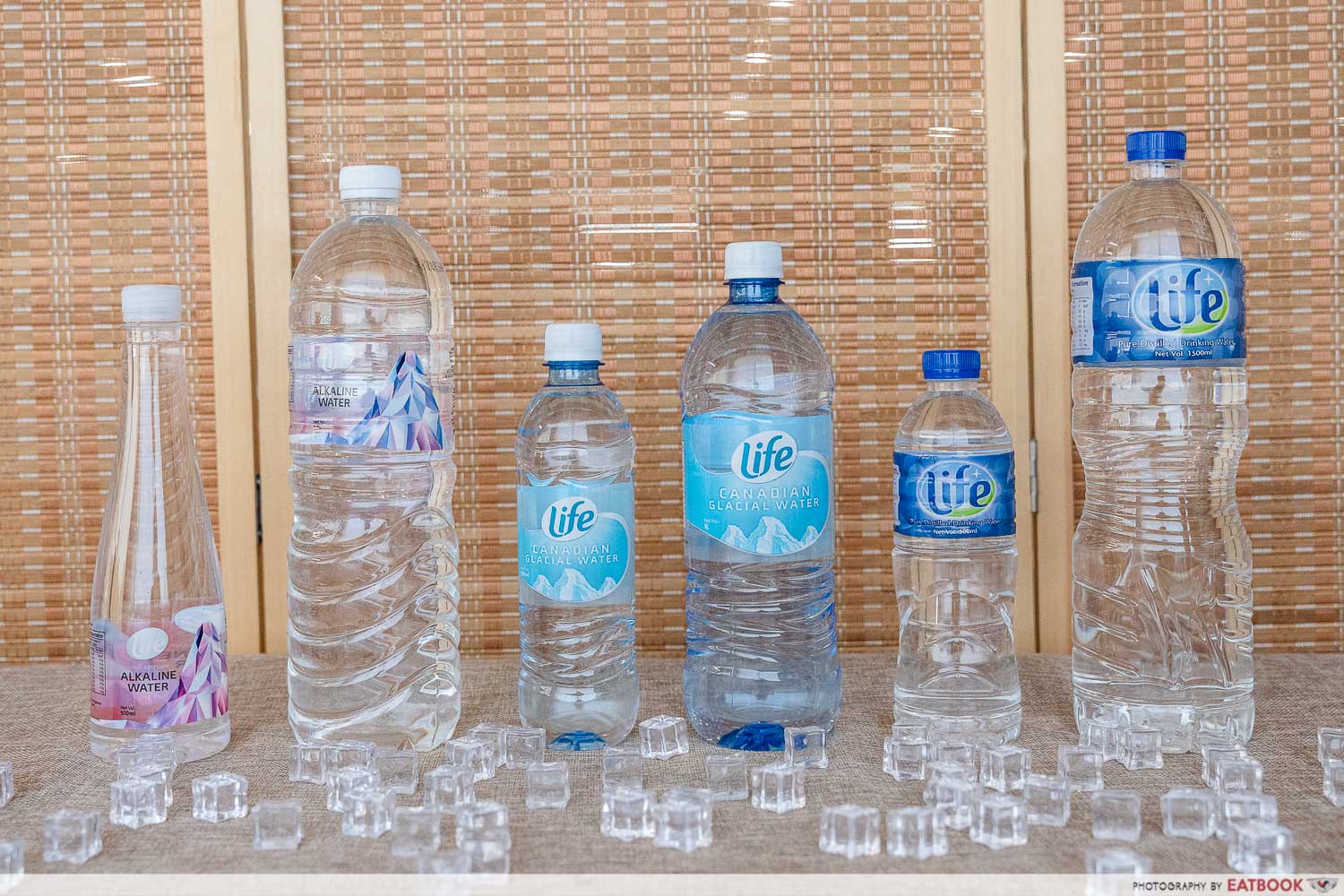 Try the Canadian Glacial Water (from $1.50), which is 100% sourced from the Canadian Coast Mountains in British Columbia for a low sodium, ultra-pure thirst quencher. Else, choose from either the nano-purified Alkaline Water (from $1.35), which has a pH of 8.5, or the Pure Distilled Drinking Water (from $0.60), a familiar favourite.
Try out their brewed teas for yourself if you've yet to do so by heading down to the following outlets:
FairPrice Bukit Merah, 

FairPrice Tampines Mall

FairPrice Hillion Mall

FairPrice Rivervale Plaza

FairPrice Taman Jurong Shopping Centre

FairPrice Finest Bedok Mall

FairPrice Finest Hougang Street 21

FairPrice Xtra NEX

FairPrice Xtra AMK Hub

FairPrice Finest Waterway Point
These 10 outlets will be holding weekend samplings till 28 August, and gift-with-purchase promotions so you can get a pair of free LIFE coasters when you purchase a minimum of $5 worth of LIFE beverages in one receipt. This promotion runs till 31 August.
LIFE drinks are available at all FairPrice stores, including Warehouse Club and FairPrice online.
Photos taken by John Lery Villanueva.
This post is brought to you by FairPrice.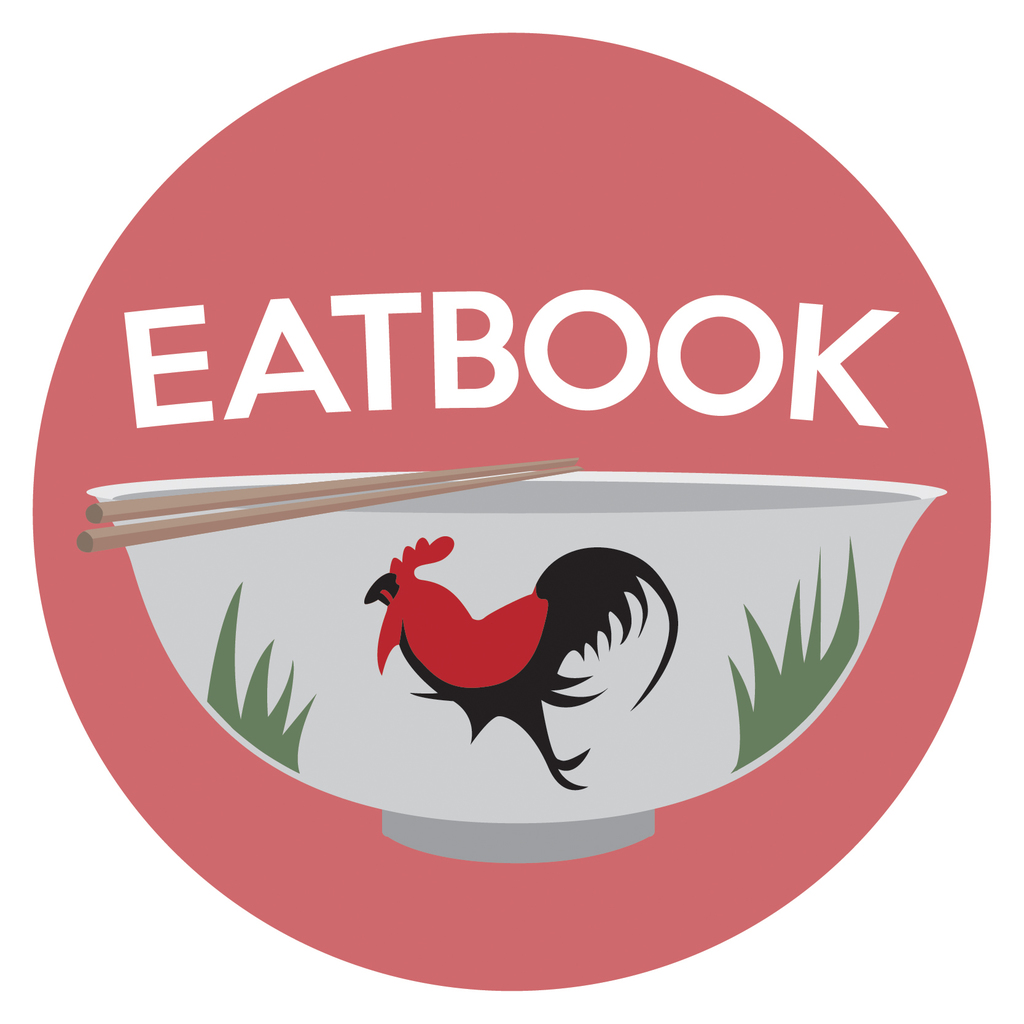 Drop us your email so you won't miss the latest news.