Little Farms Café for brunch and grocery shopping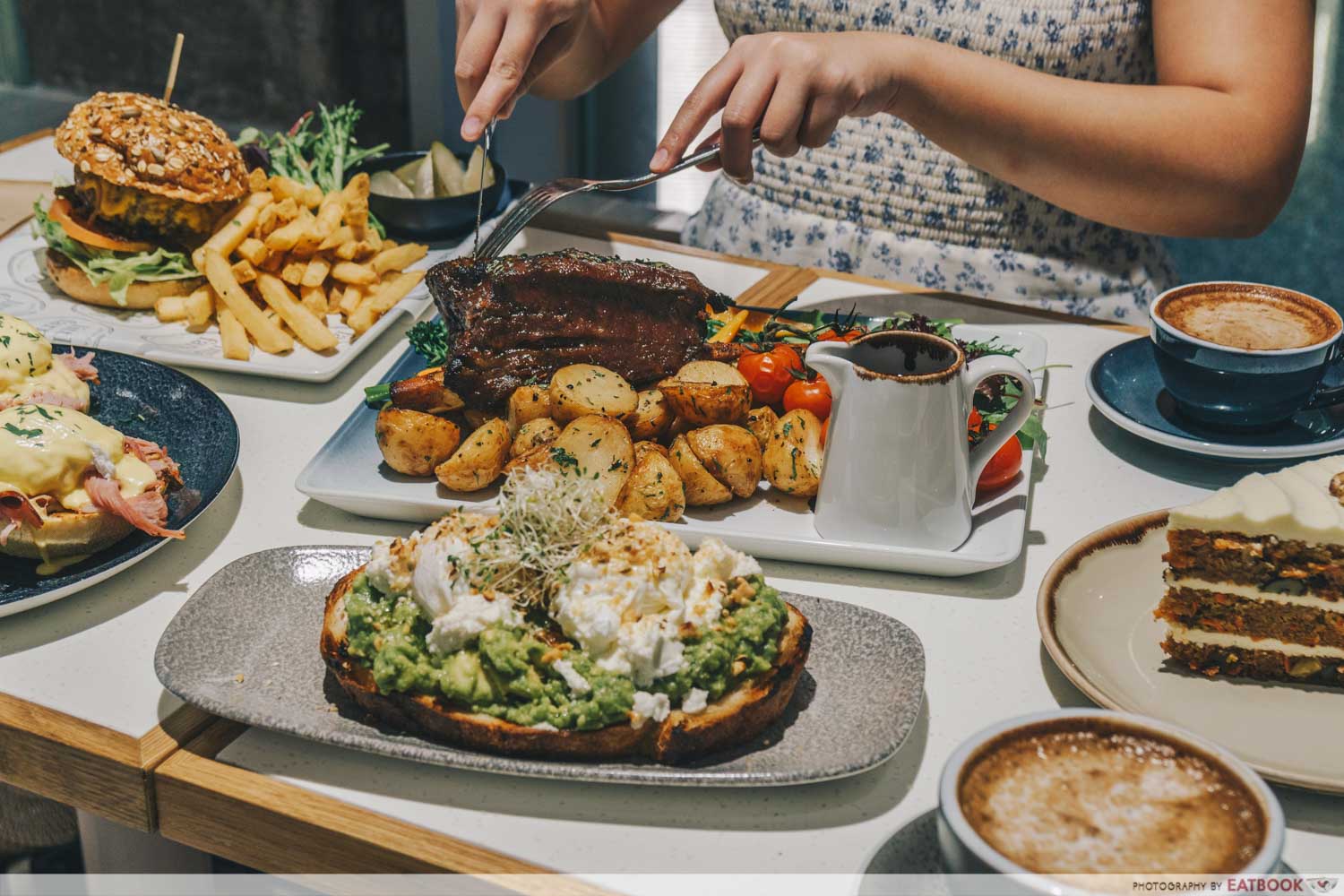 There are tons of cafes in Singapore offering the same food, especially unimpressive breakfast platters and eggs Benedict with poached eggs plagued with the taste of vinegar. However, hidden in plain sight is Little Farms Café, whose extensive spread made me nod with wide-eyed amazement—something that hasn't happened in awhile.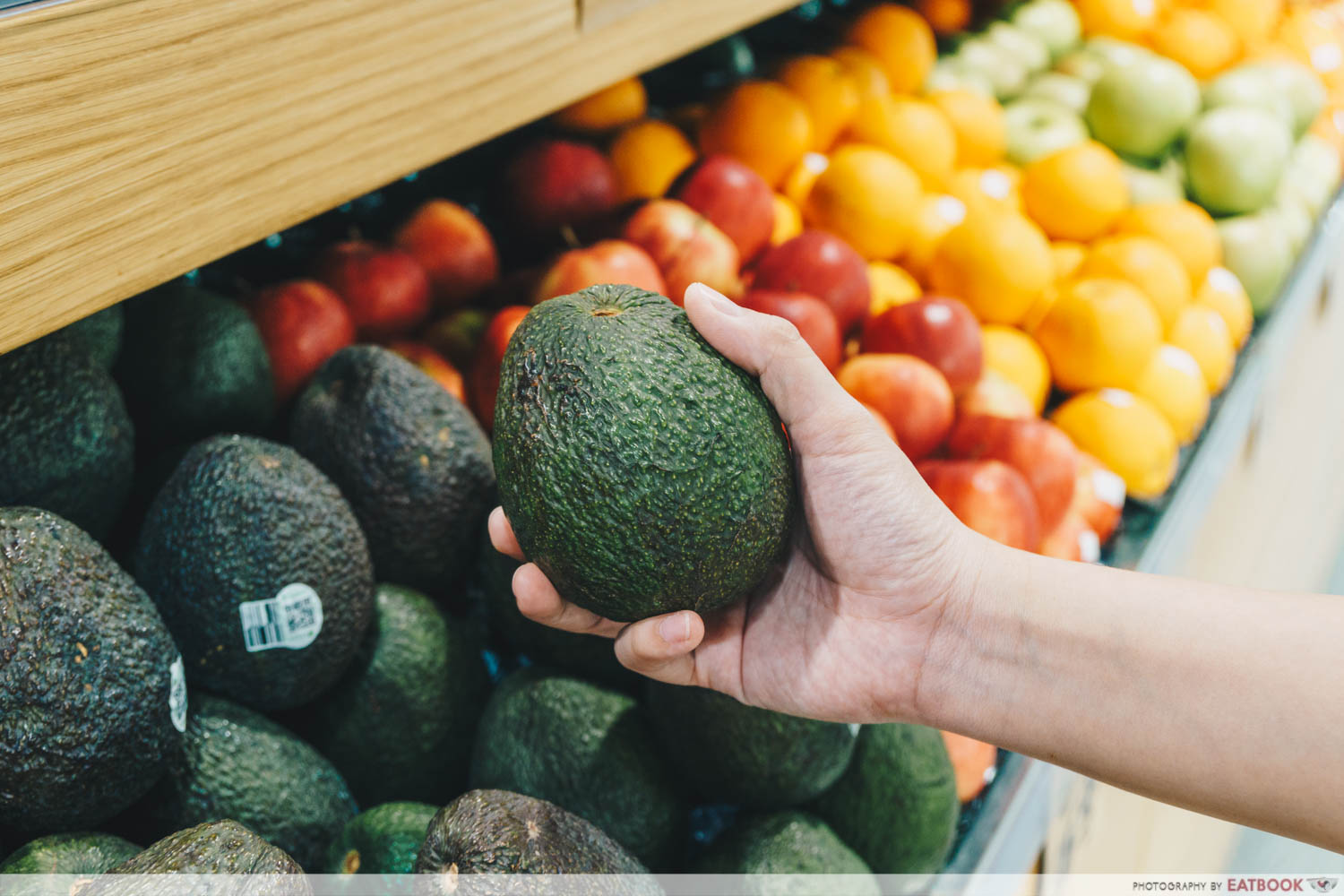 The cafe is part of Little Farms, which is a specialty supermarket stocked with fresh fruits, vegetables, meats, and curated products from different parts of the world. In fact, many of the ingredients used in Little Farms Café are sourced from the market itself. 
Food at Little Farms Café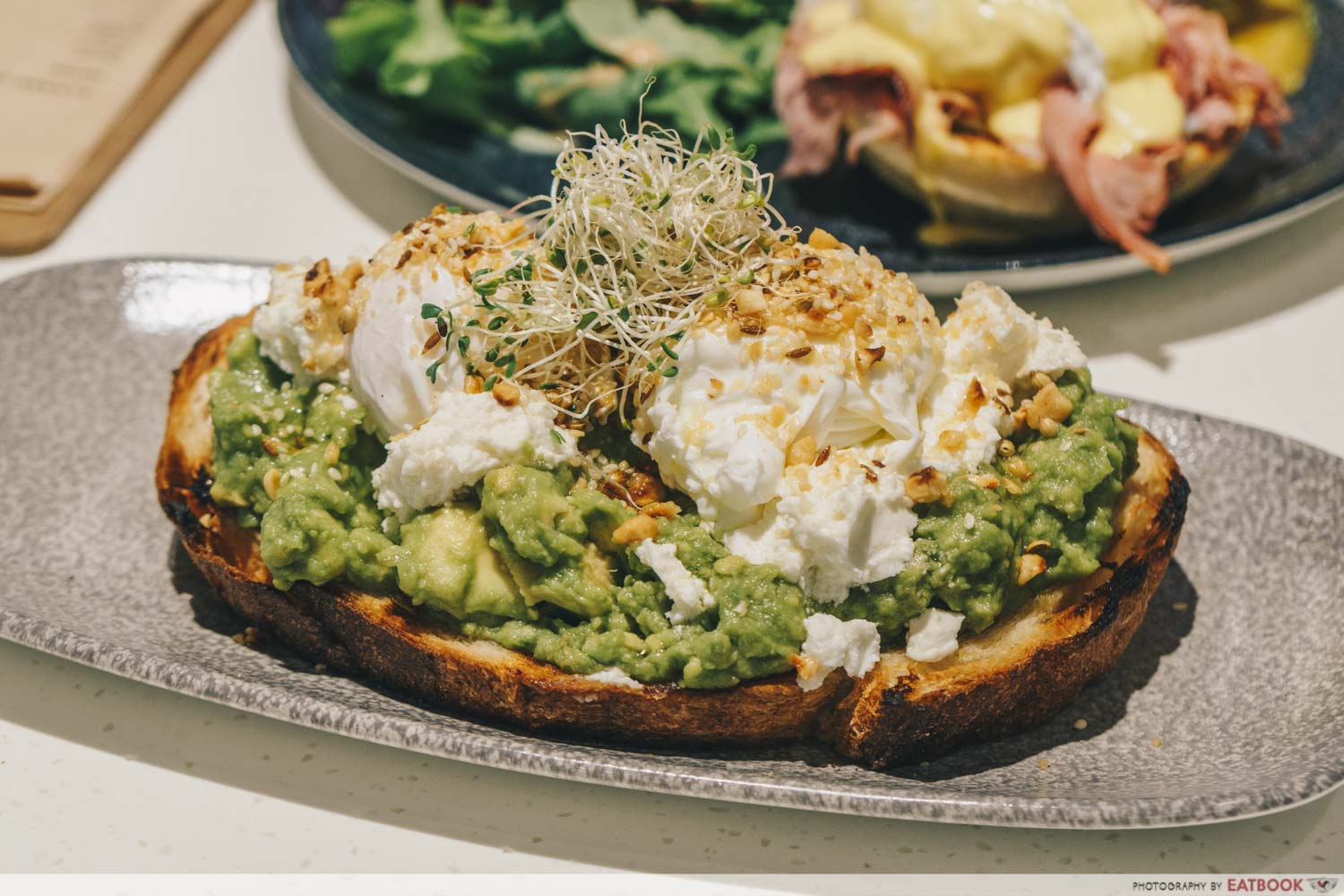 It was as if every item served to us became an ode to the fresh produce available. This was especially so for their massive Smashed Avocado On Toast ($17+), which was made with a house-baked sourdough slice, along with eggs and avocados you can buy from the supermarket section.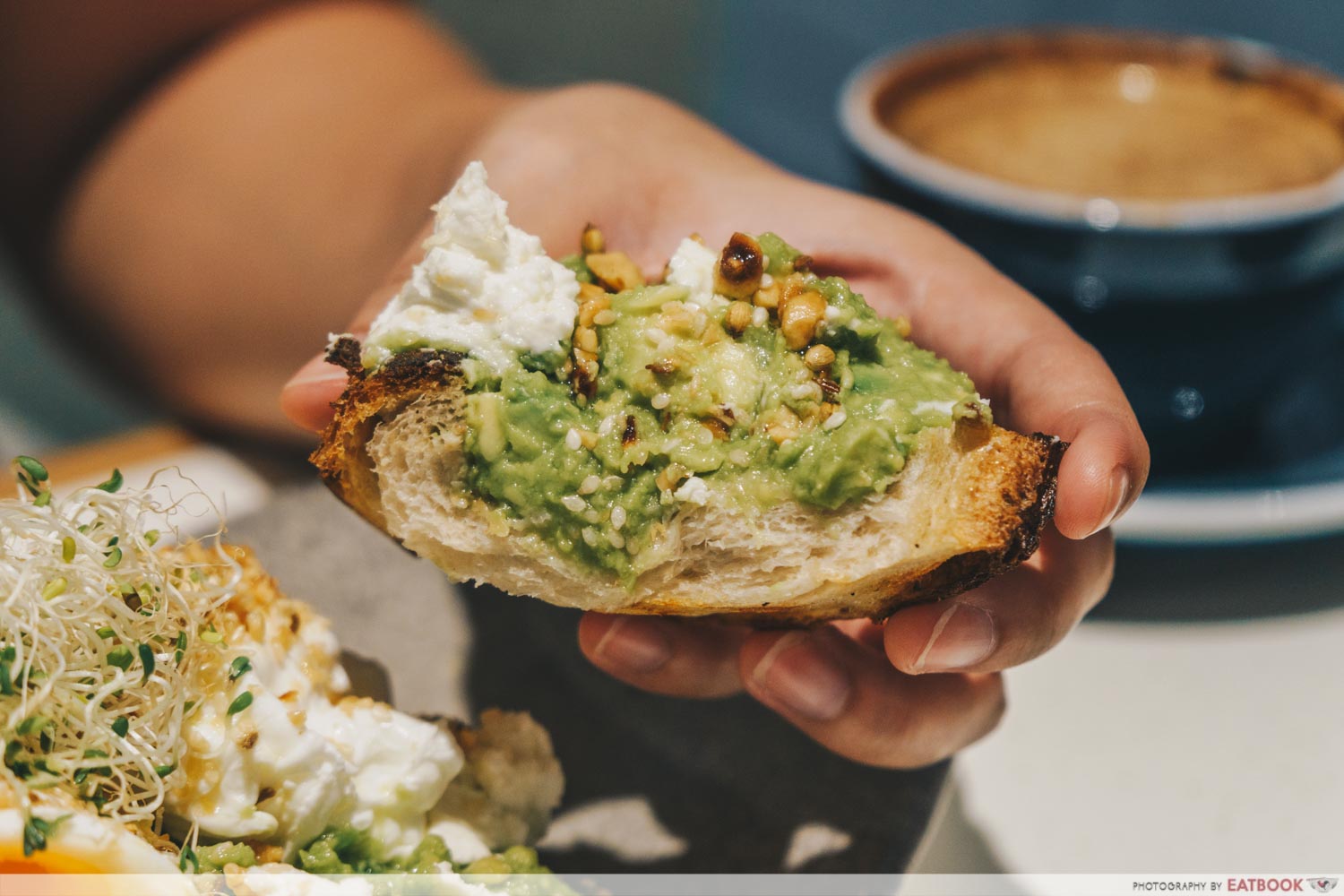 This was a concise dish. It was simple and restrained, but solid. The roughly smashed mountain of avocado provided more texture than just a heap of mush on the soft bread. Other than poached eggs and feta cheese, the toast was simply seasoned with a light dusting of crunchy hazelnuts, sesame, and coriander seeds. Every mouthful was perfumed with earthy flavours which allowed the creamy flavour of avocados to shine.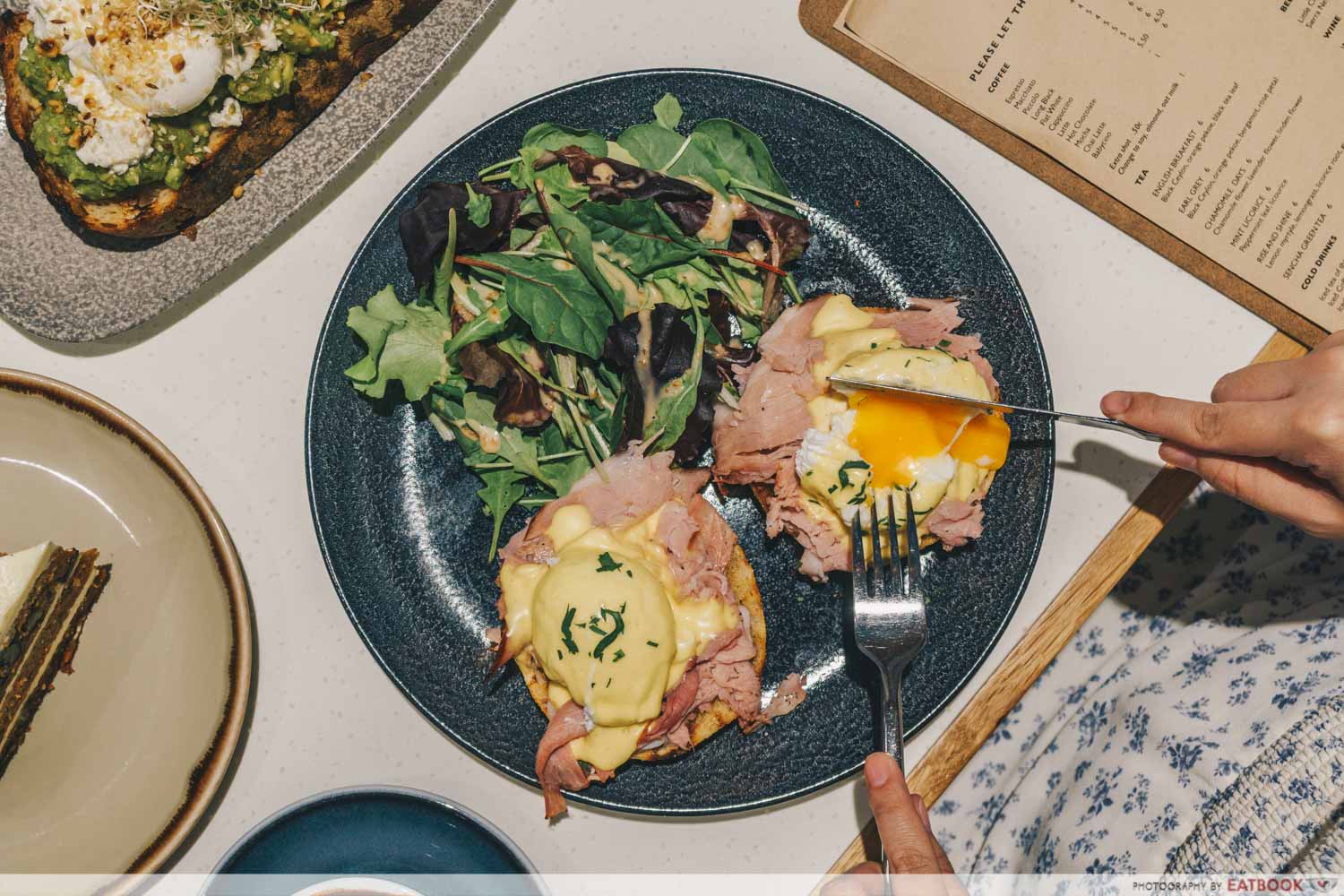 Another item with the pristine poached eggs for that luscious #eggporn is their Eggs Benedict ($22+). As the English muffins, hollandaise sauce, and eggs took a back seat in terms of flavour, the thin slices of leg ham did most of the heavy lifting.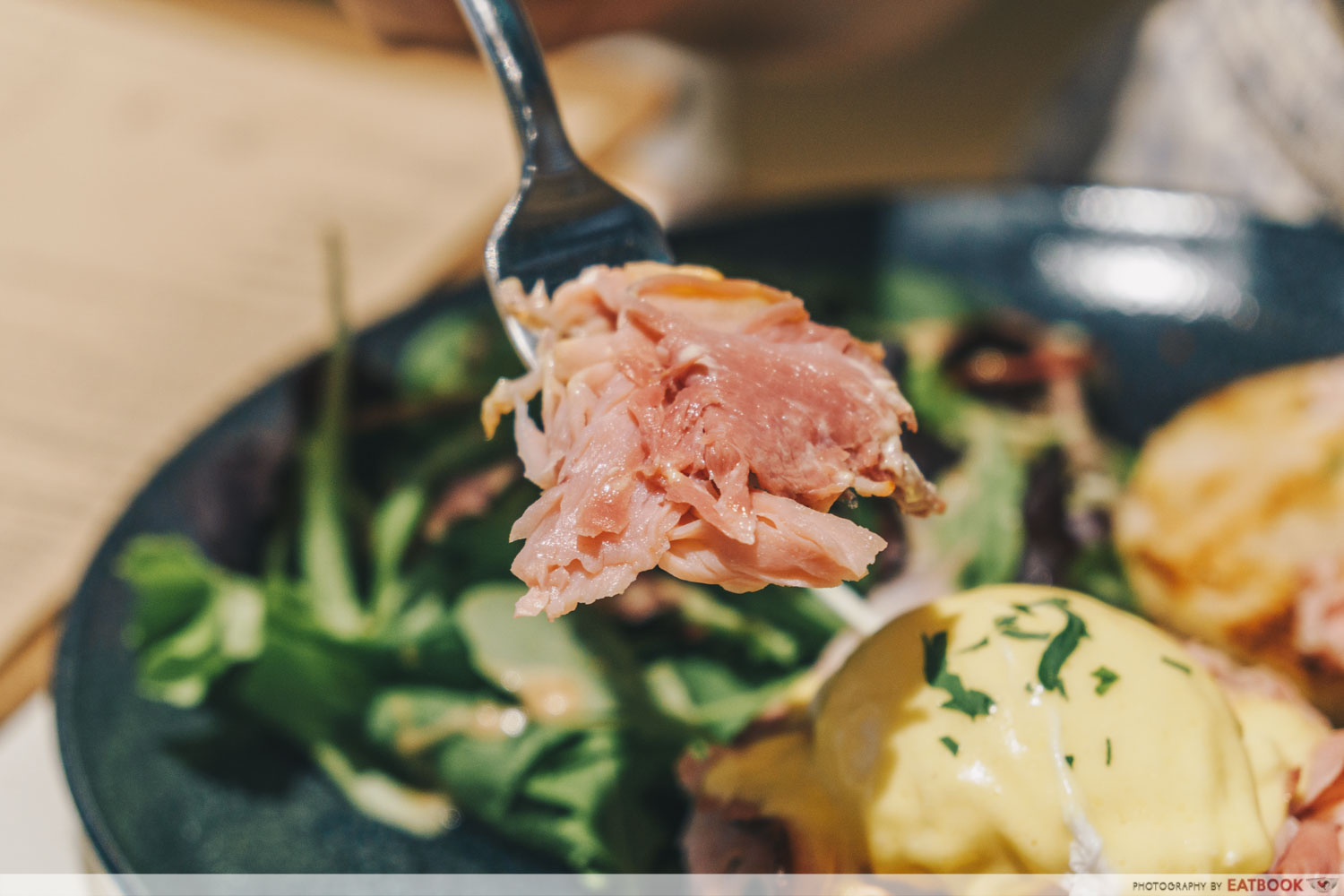 Moist, soft, and slightly charred on the edges, the slices of ham added a wealth of porky flavours. The buttery smooth hollandaise failed to take the spotlight away from the meat, as if thoughtfully allowing the salty meat to set the tone for this quintessential brunch dish.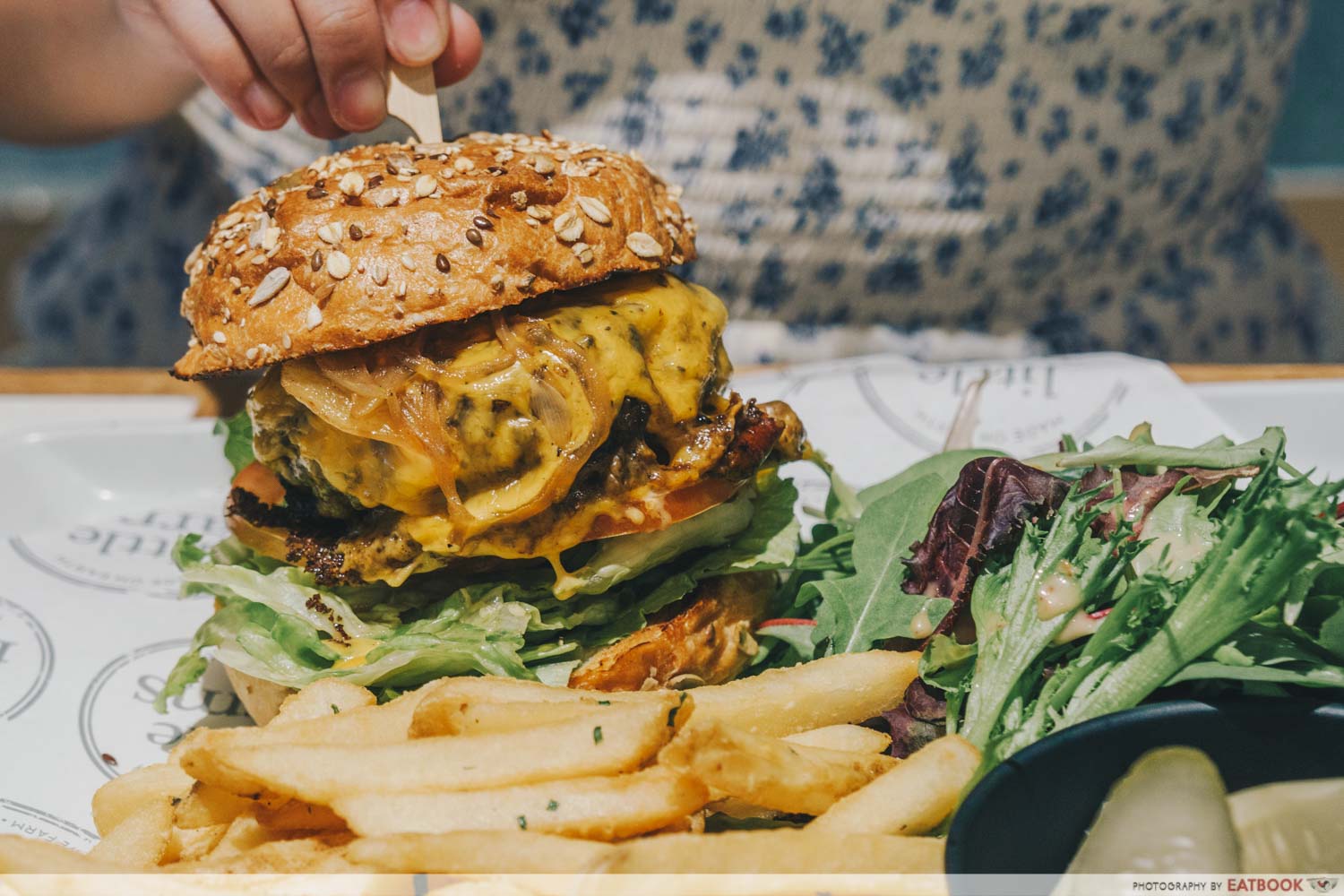 Other than the breakfast and brunch menu which ends at 3pm, Little Farms Café also offers a lunch and dinner menu which runs from 12pm to 8:30pm. A must-order for lucky late risers would be their Australian Wagyu Beef Burger ($24+).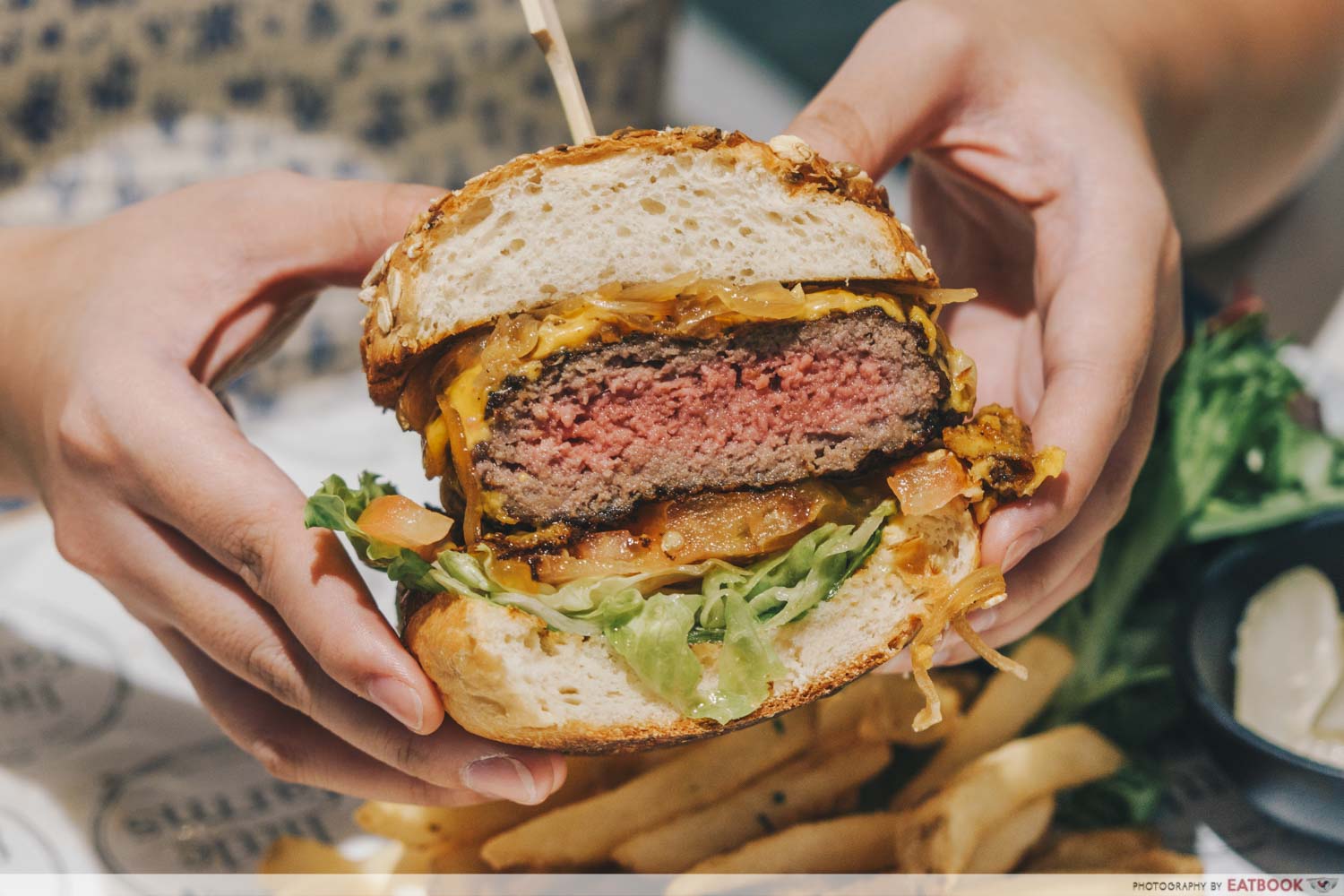 Thanks to the even distribution of fats in Wagyu, this burger boasts an all-round tender patty. Some might prefer a leaner, firmer patty, but I enjoyed every bite of the burger. There was enough crunch from the fresh lettuce, tomatoes, and slightly caramelised onions. There was even a slight crisp from the burnt meat drippings that were on the edges of the beautifully seared beef.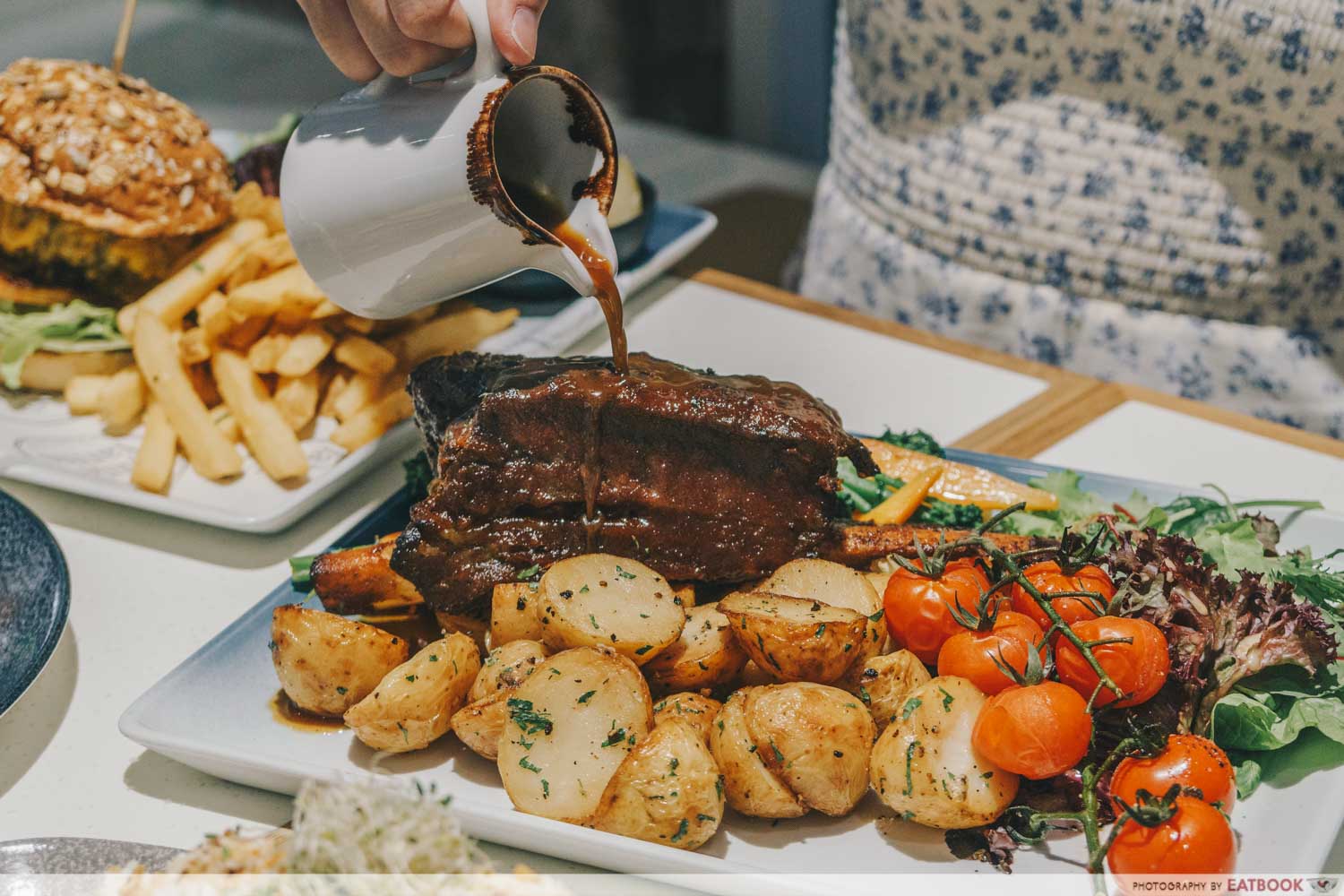 Meat lovers would also ogle at the Little Joe's Smokey Beef Shortribs ($62+) for two. There's nothing little about this 800g chunk of meat, which comes with a smorgasbord of vegetables such as tomatoes on the vine, roasted potatoes, Dutch carrots, and broccolinis.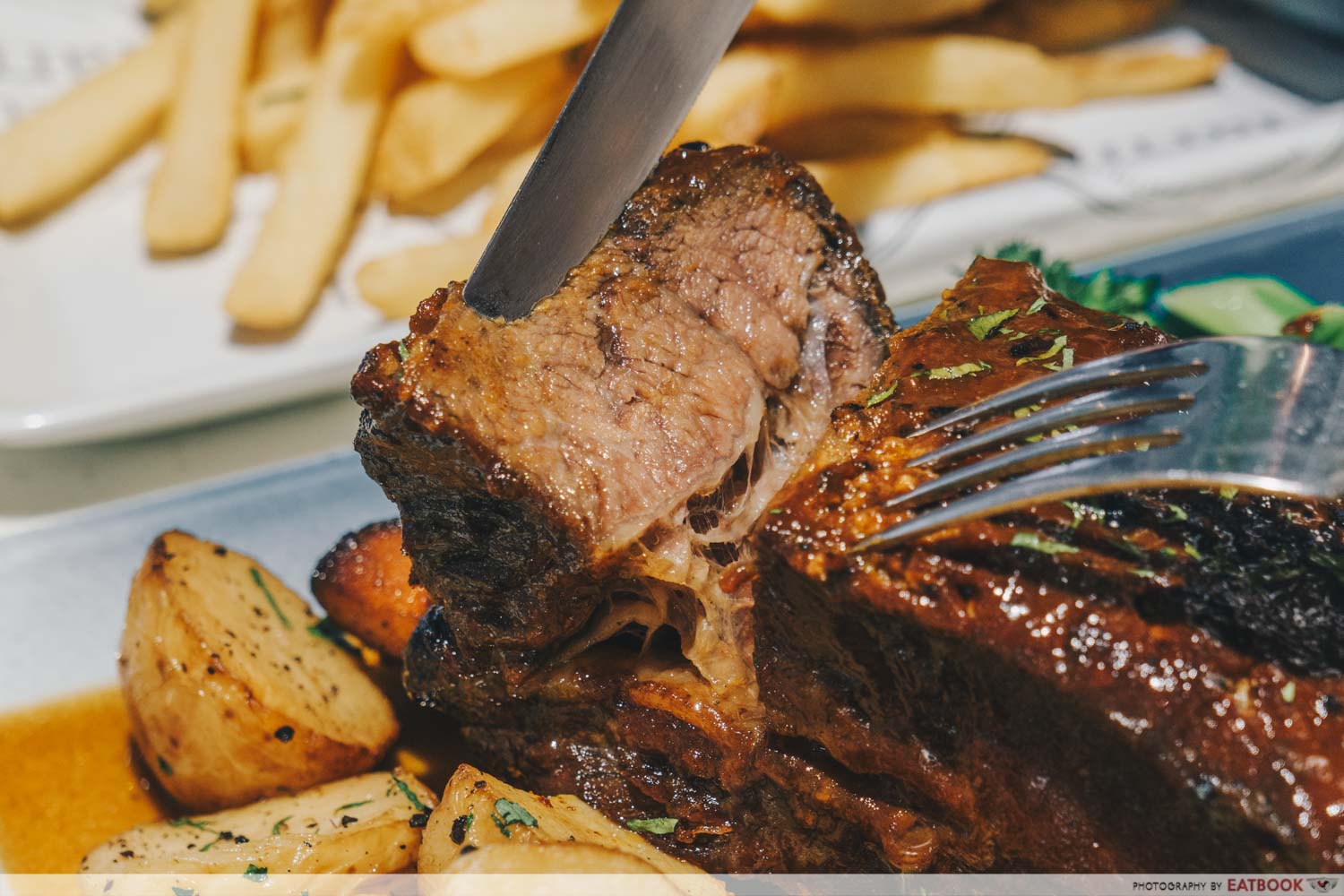 The slow-braised short rib was a treat; it was juicy and surprisingly tender, considering the thickness of the entire slab. It was also generously coated with a sweet and smokey Lillie's Q Carolina Honey BBQ sauce, one of the bottled condiments I made a mental note to buy home later. 
Just like the meat selection of the supermarket, do note that this short rib main is also a seasonal item on the menu.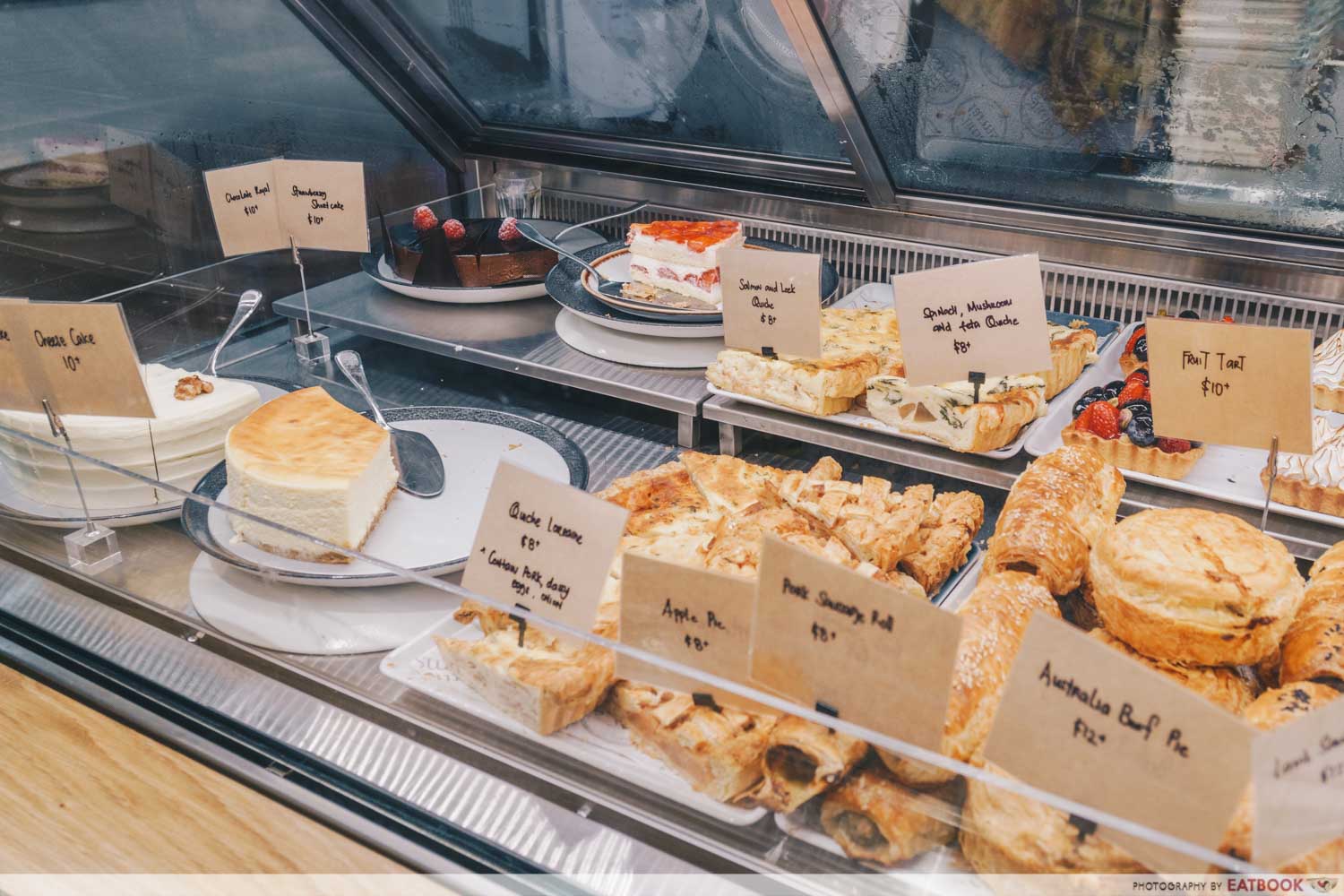 A complete brunch for me requires a sweet end with the help of cakes or tarts. The cafe had more than six kinds of baked treats on display, including the likes of cheesecakes, strawberry shortcake, and fruit tarts.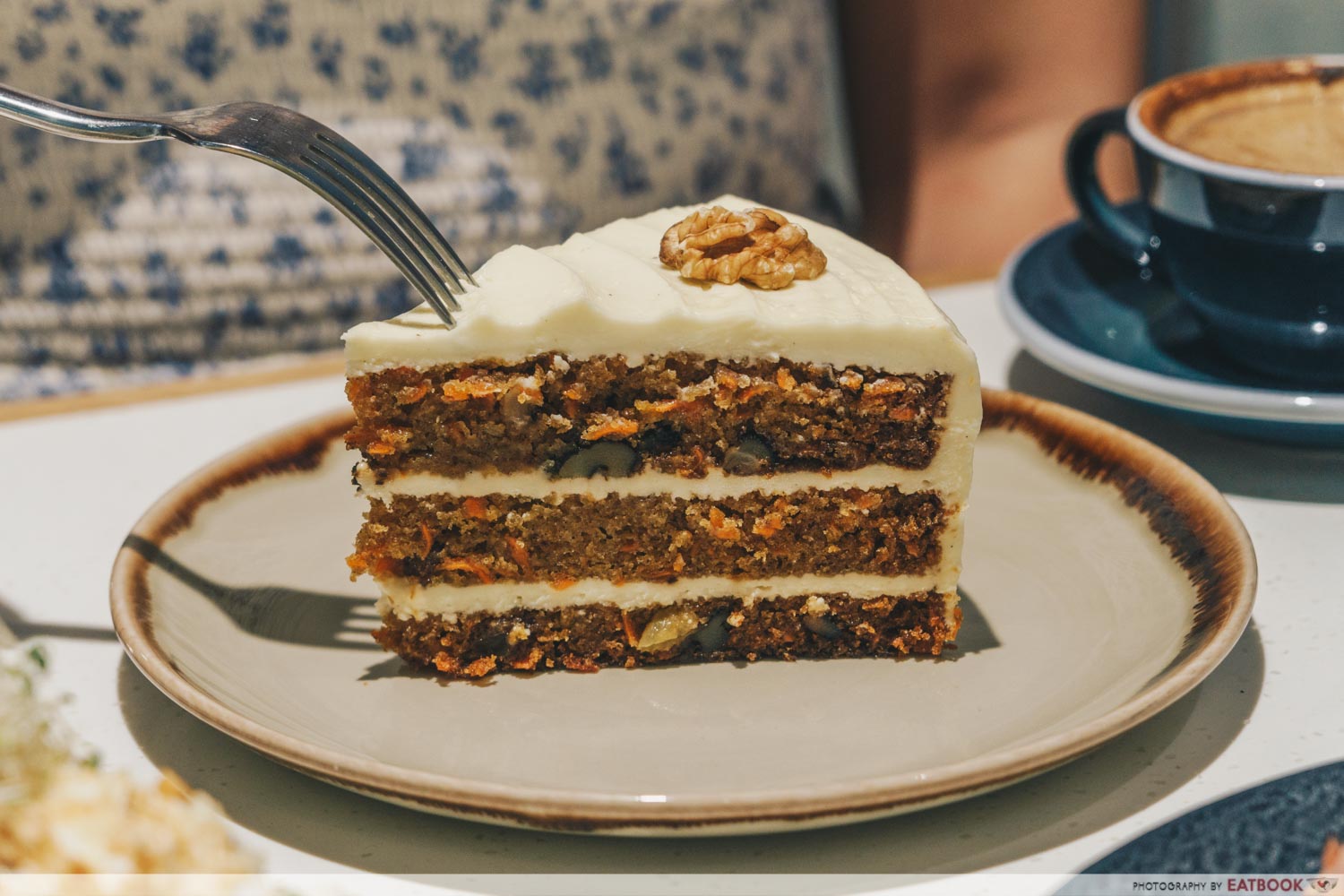 We ordered a slice of Carrot Cake ($10+), which was spiked with grated carrots, golden raisins, and walnuts in each layer of sponge. It ticked the right boxes of how a good carrot cake should be—spiced, dense, and moist. 
The Little Farms Café offers islandwide deliveries every day. Do take note that this is with the exception of whole cakes that are $80+ a pop, as they require a day's notice to prepare.
Ambience at Little Farms Café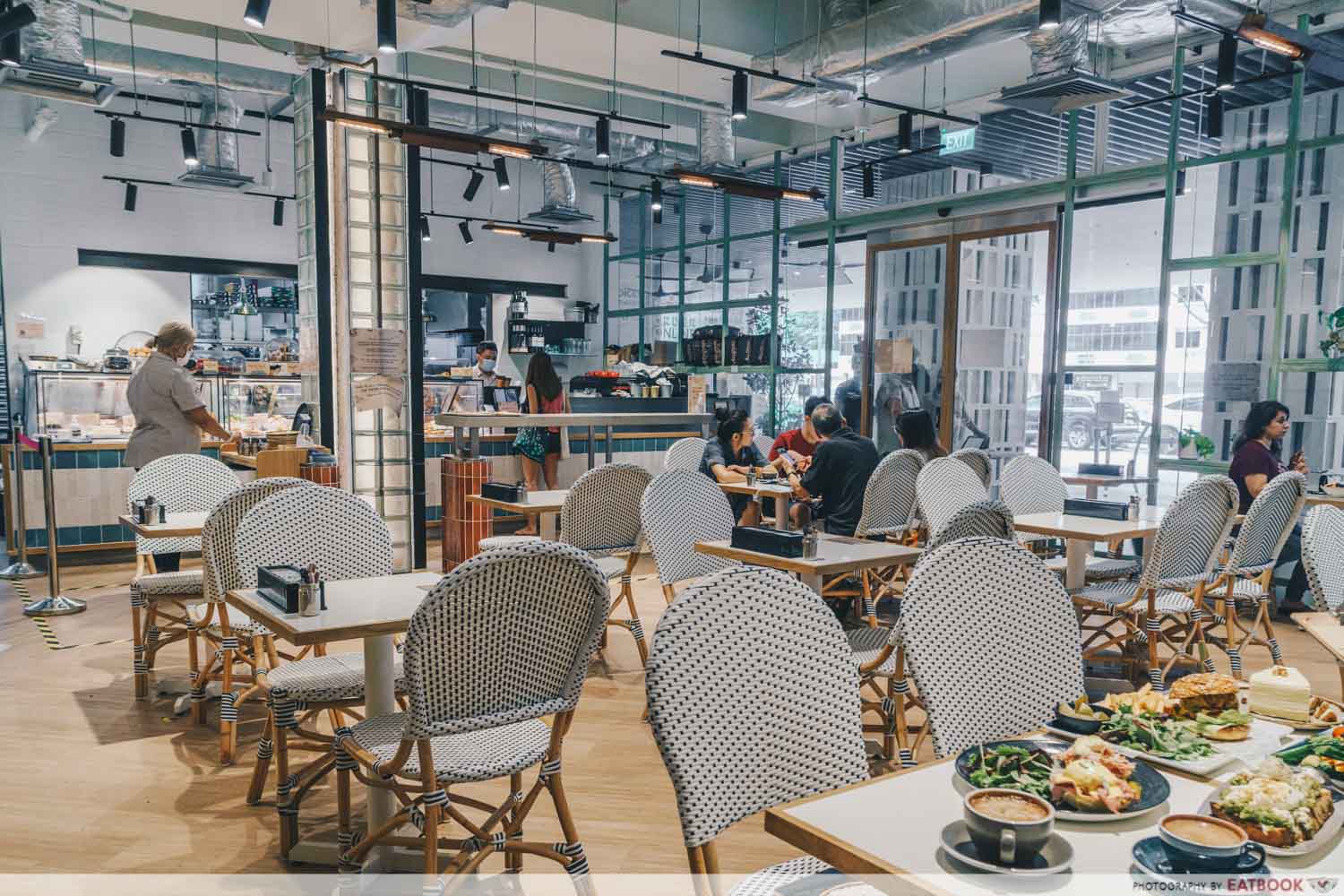 Instead of going the minimalist route many cafes have gone for, the ambience here has a more charming and rustic vibe, suitable for a quiet and cozy brunch date in the neighbourhood. Even though the cafe is hidden within a mall, there is still plenty of natural light streaming in. There are even sheltered alfresco seats for those who wish for a little boost of vitamin D.
The verdict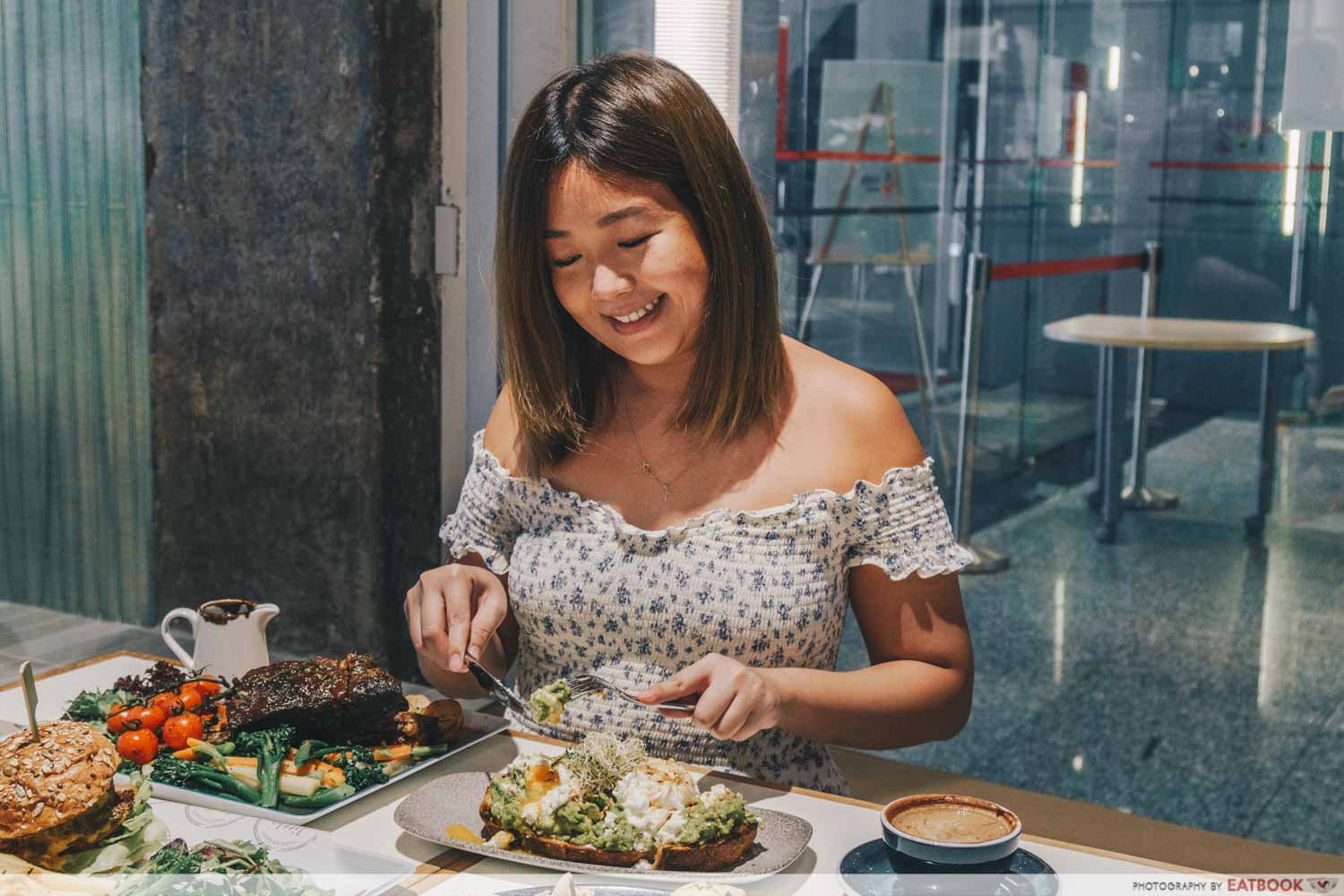 I'm always up for a nice brunch with loved ones, especially when the food is hearty and wholesome. The dishes at Little Farms Café weren't necessarily IG-worthy or "on trend" because there wasn't a need for them to be. You can tell each plate was made with quality ingredients which tasted delicious, justifying the heftier price tags.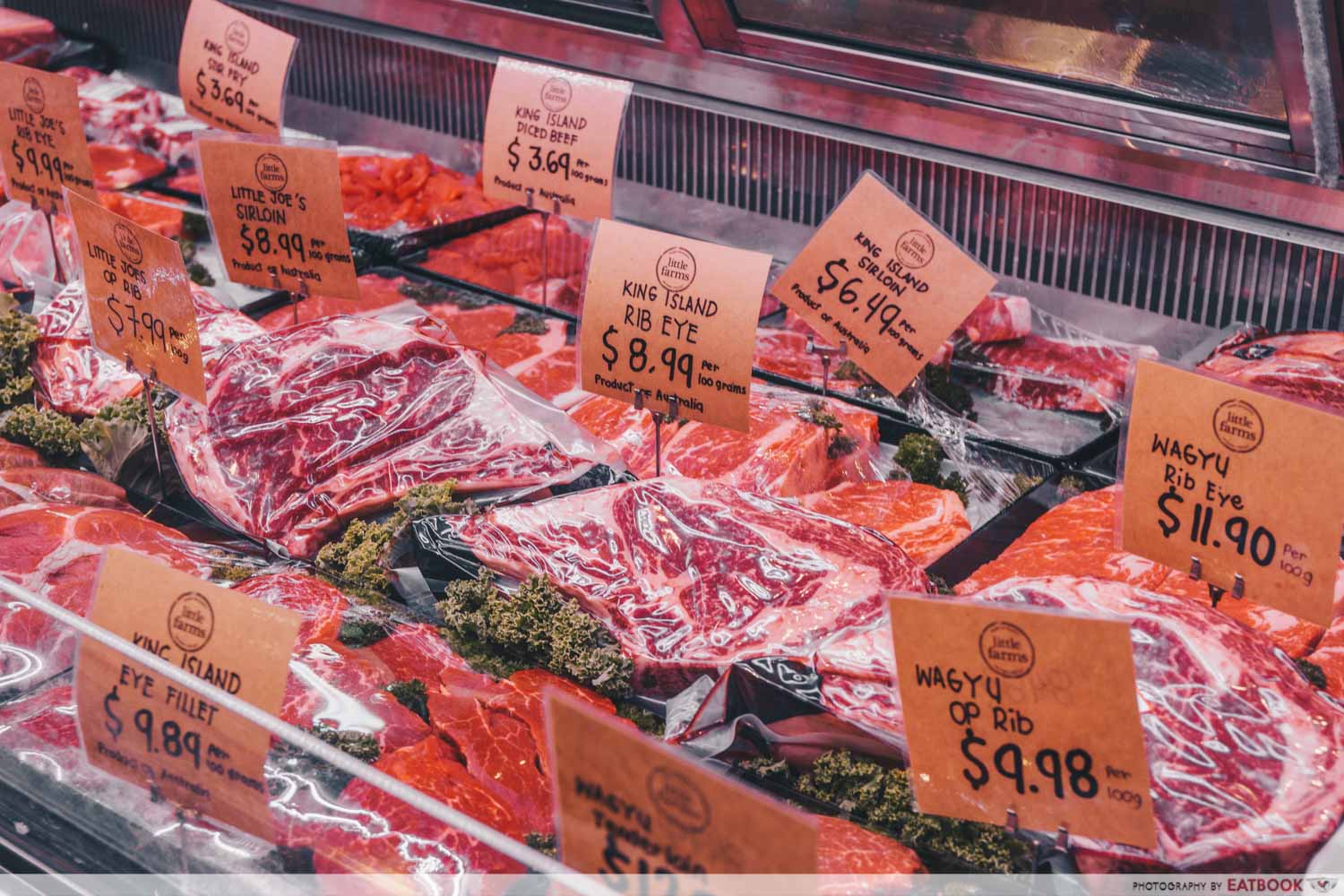 If you are inspired by the food from the cafe to cook up a good meal at home, do check out its connecting supermarket that is filled with the same ingredients used in the kitchen and more. 
You might find a well-marbled serving of Little Joe Short Rib ($5.49/100g) to give slow-braising a try yourself at home.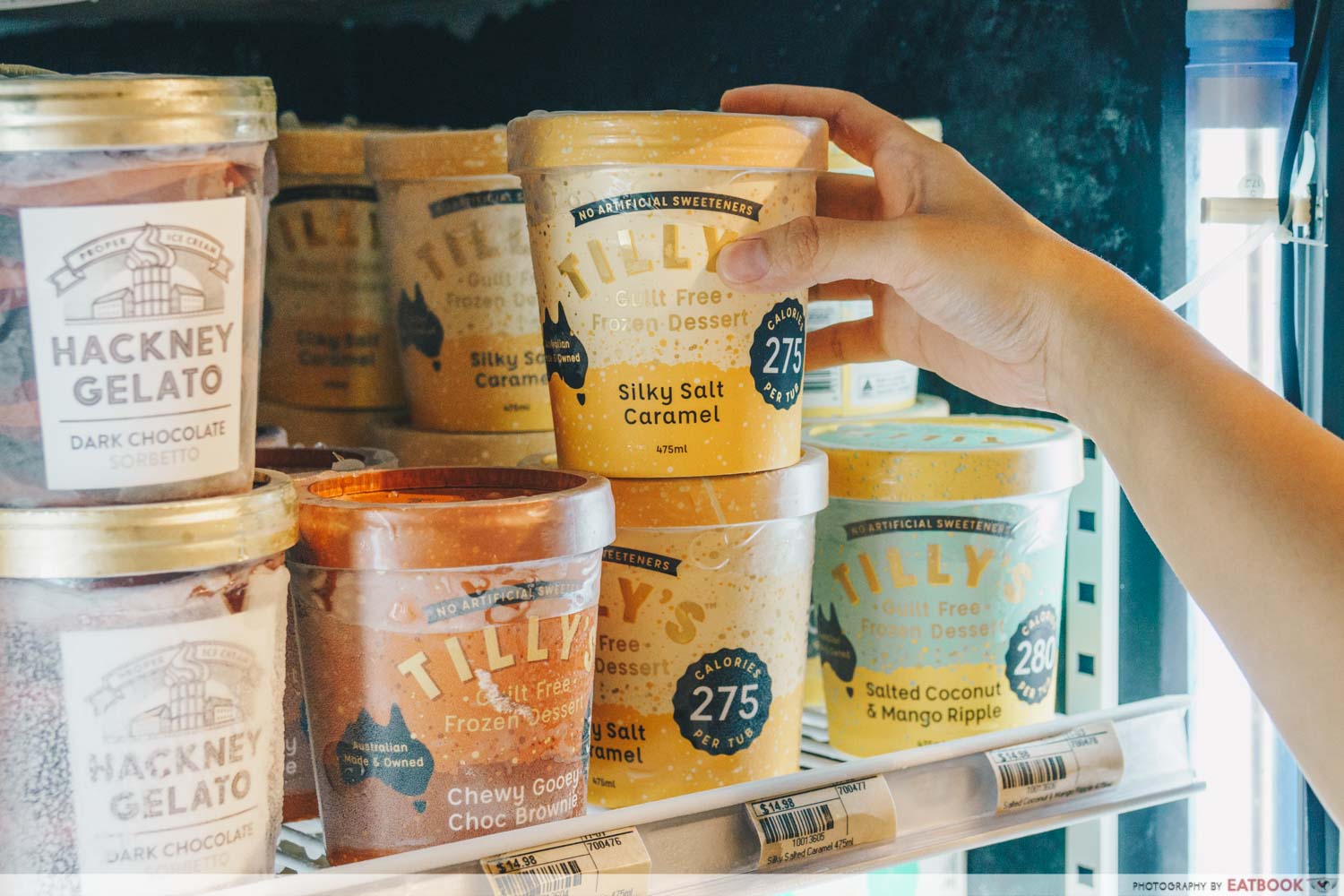 Other than fresh meat and vegetables, they also have a wide variety of chocolates, healthy snacks, and even a range of "guilt-free" ice cream that immediately caught my eyes. If you don't stay around the area, feel free to grocery shop on their online platform as well.
Little Farms Valley Point Café
Address: 491 River Valley Road, #01-25, Singapore 248371
Opening hours: Daily 7:30am to 8:30pm
Tel: 6732 1241
Website
Little Farms Café is a not halal-certified eatery.
Photos taken by Lim An.
This post is brought to you by Little Farms.
Summary
Pros
– Well-seasoned dishes
– Generous portions
– Extensive menu
Cons
– Not close to an MRT Station
Recommended dishes: Smashed Avocado On Toast ($17+), Australian Wagyu Beef Burger ($24+), Little Joe's Smokey Beef Shortribs ($62+) 
Opening hours: Daily 7:30am to 8:30pm
Address: 491 River Valley Road, #01-25, Singapore 248371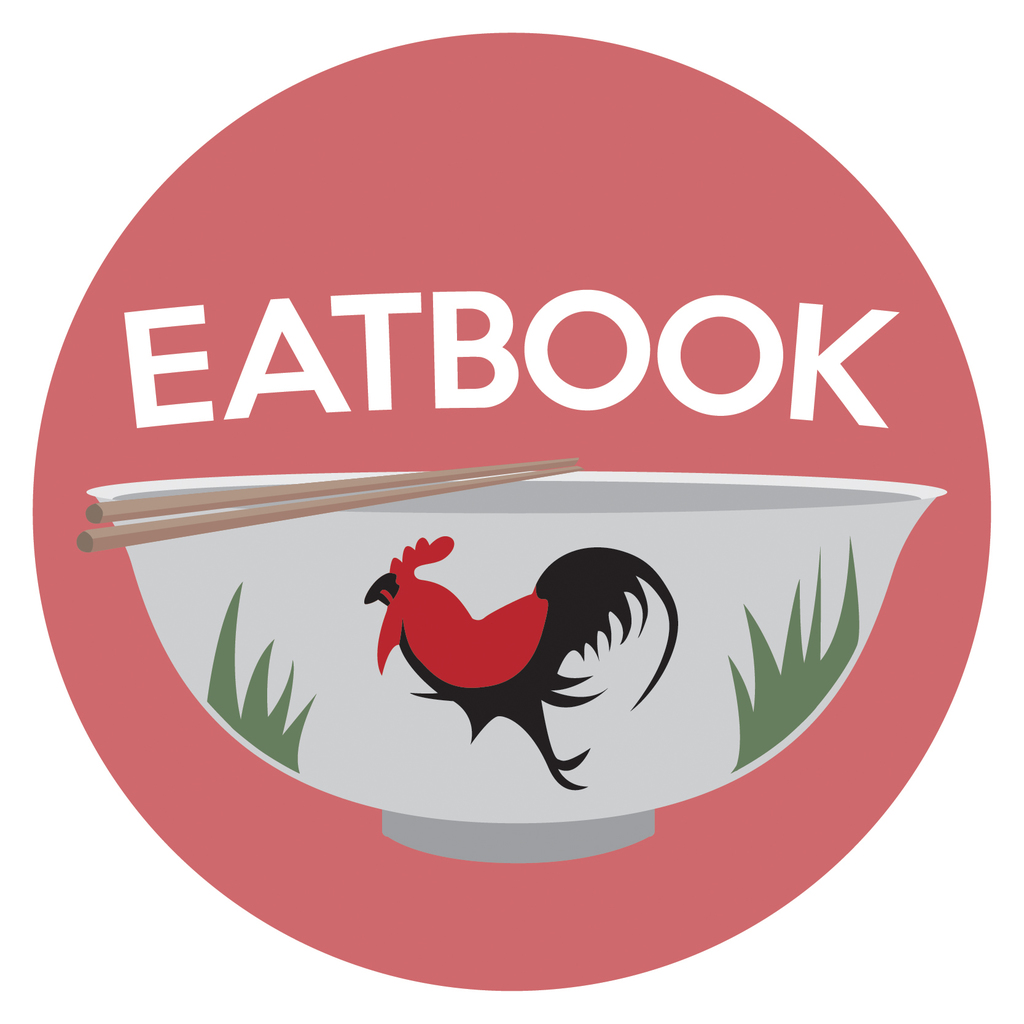 Drop us your email so you won't miss the latest news.