---
Sedap Malacca food worth your weekend
---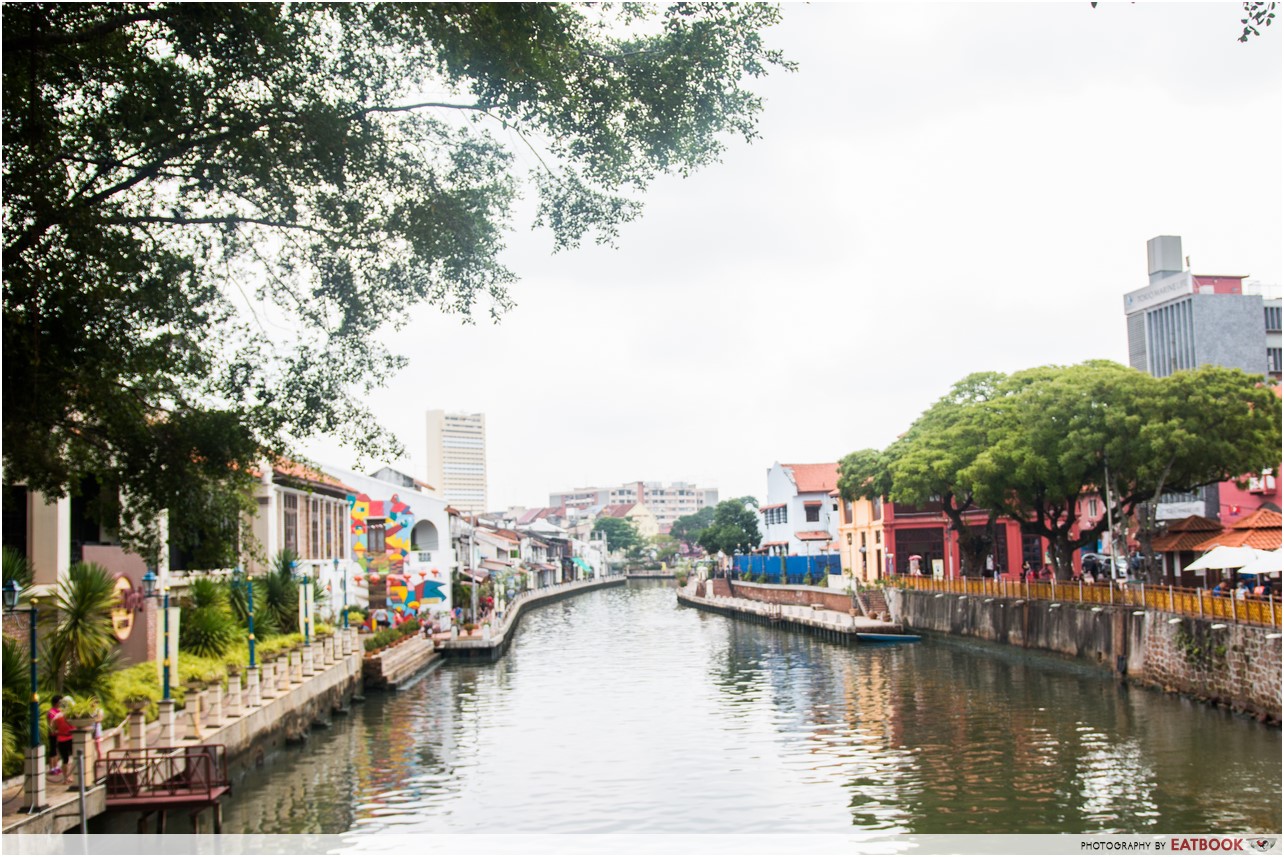 Whenever my friends tell me they're going to Malaysia to eat, my first question would always be, "JB or Penang?" But recently, more and more foodies seem to be heading to Malacca for a getaway instead. I had no idea what Malacca offers other than Jonker Street Night Market, but after going there for a four-day trip, I realised this quiet city is home to many famous eateries, as well as hidden gems, that deserve more attention.
---
1. Restoran Capitol Satay
---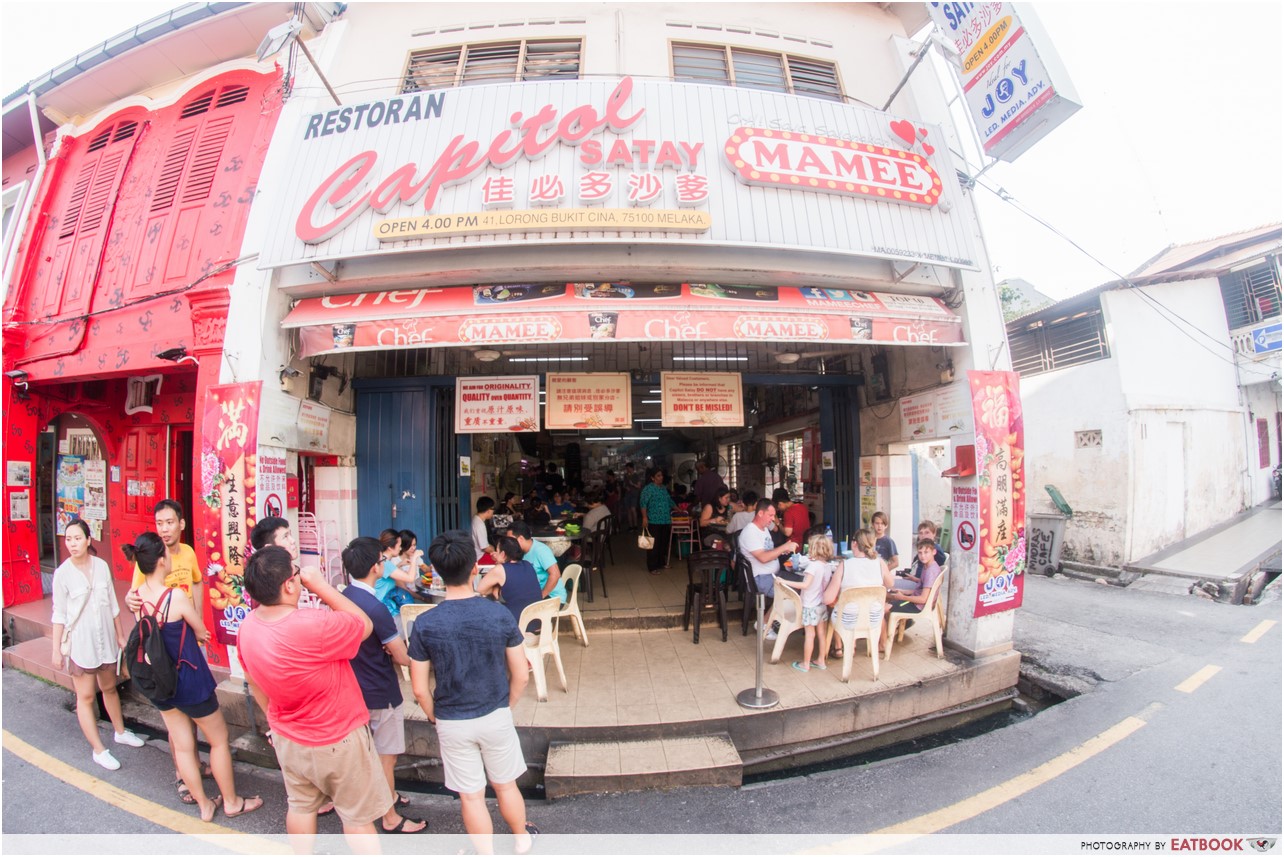 Almost every single Grab driver we met recommended Restoran Capitol Satay for lok lok, so this was high on our list of priorities. The restaurant opens at 4pm, and when we were there at 5pm on a Saturday, there was already a queue.
They serve a range of meat, seafood, and vegetable skewers typical of a lok lok spot. Most skewers are priced at RM1.20 (~S$0.38) each and the most expensive one was Big Prawn (RM11/~S$3.48). Every table received a small plate of fluffy bread cubes (RM1.20/~S$0.38), and we were not charged for the satay sauce.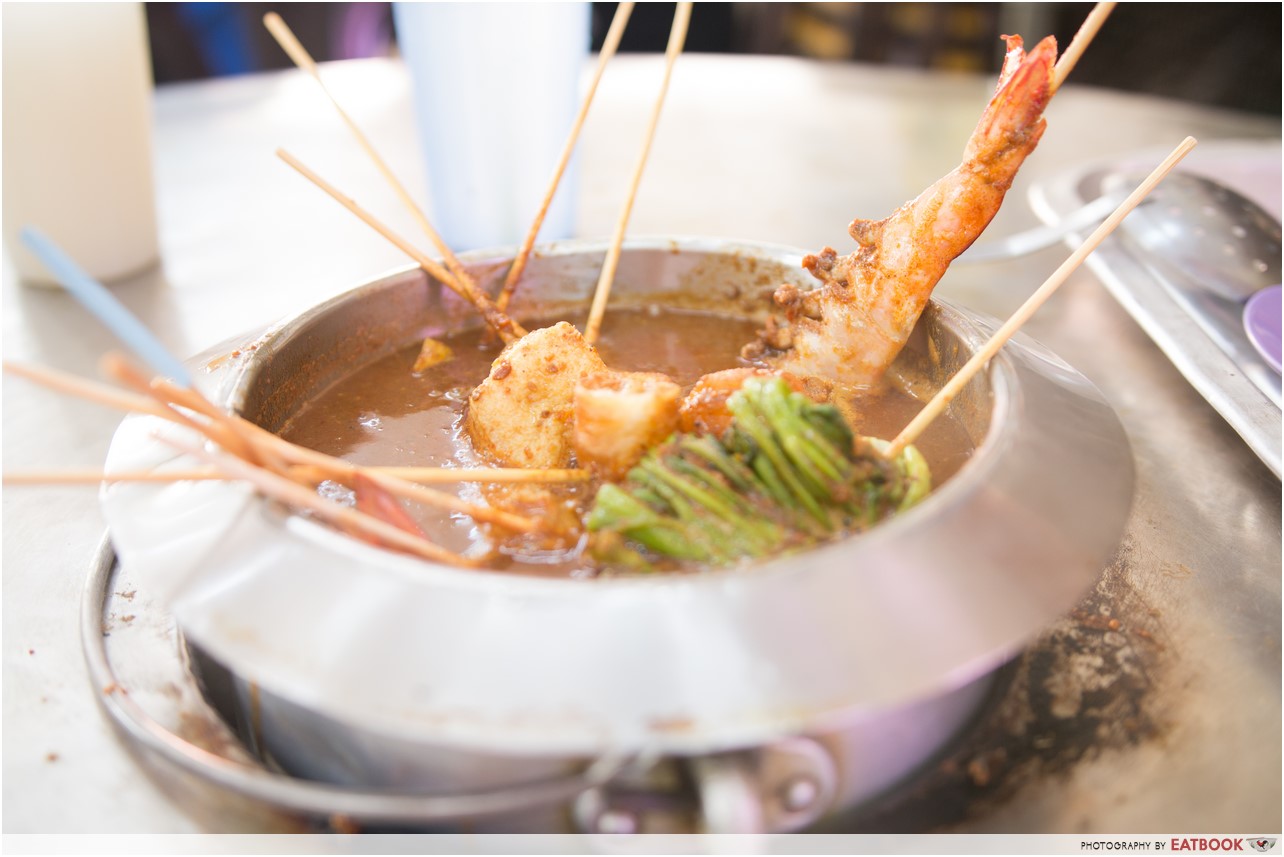 As we were waiting for the sauce to boil, a waitress came over to throw a handful of crushed peanuts and chilli into the pot. The result was a savoury, crunchy mix with a spicy yet addictive kick that got me close to tears. Even though the ingredients were, expectedly, not the freshest, this satay sauce is what I would return for.
Address: 41, Lorong Bukit Cina, 75100 Melaka, Malaysia
Opening hours: Daily 4pm till late
---
2. Poh Piah Lwee
---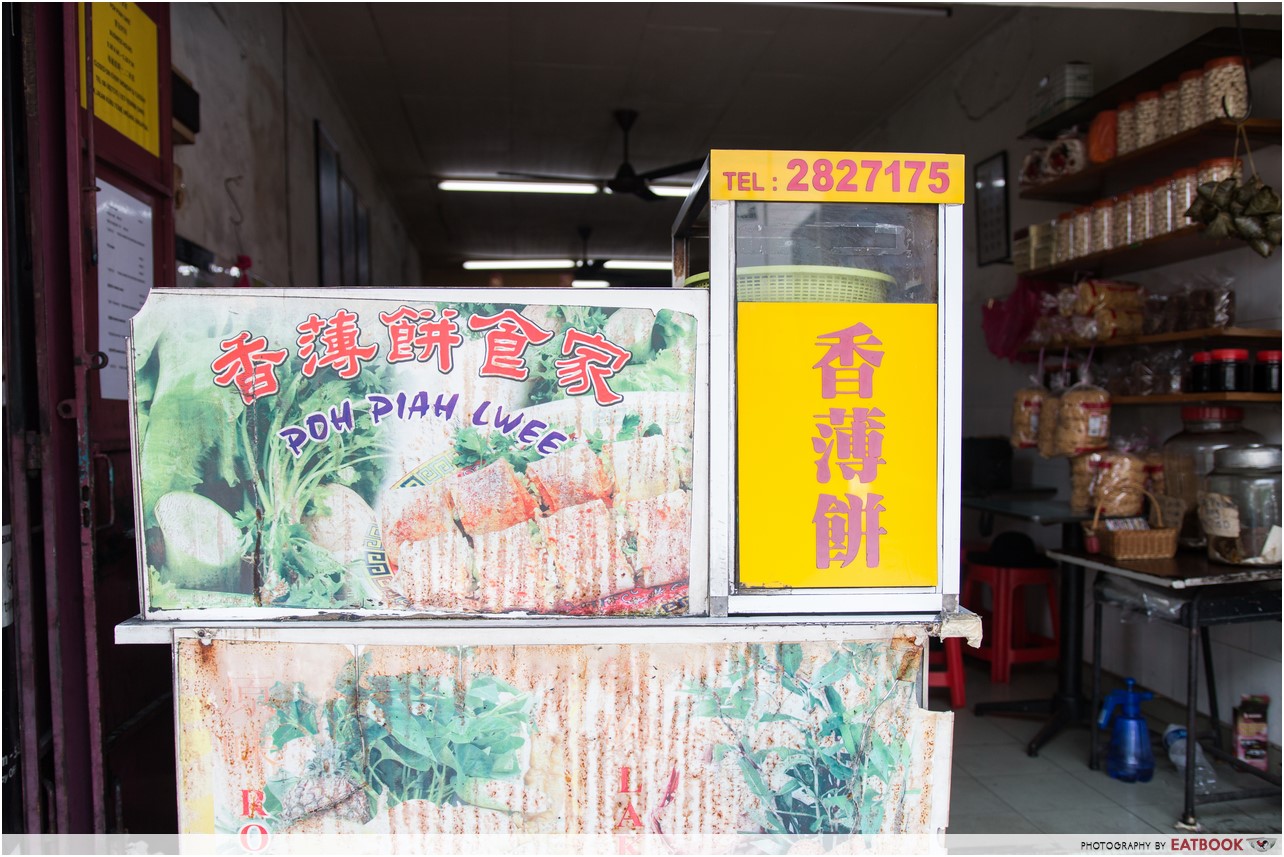 Popiah and the word "healthy" go hand-in-hand to me, but Poh Piah Lwee changes things. Located just beside an end of Jonker Street, Poh Piah Lwee is a small kopitiam that serves popiah (RM3/~S$0.95) packed with stewed jicama, lettuce, bean sprouts, minced meat and pork lard.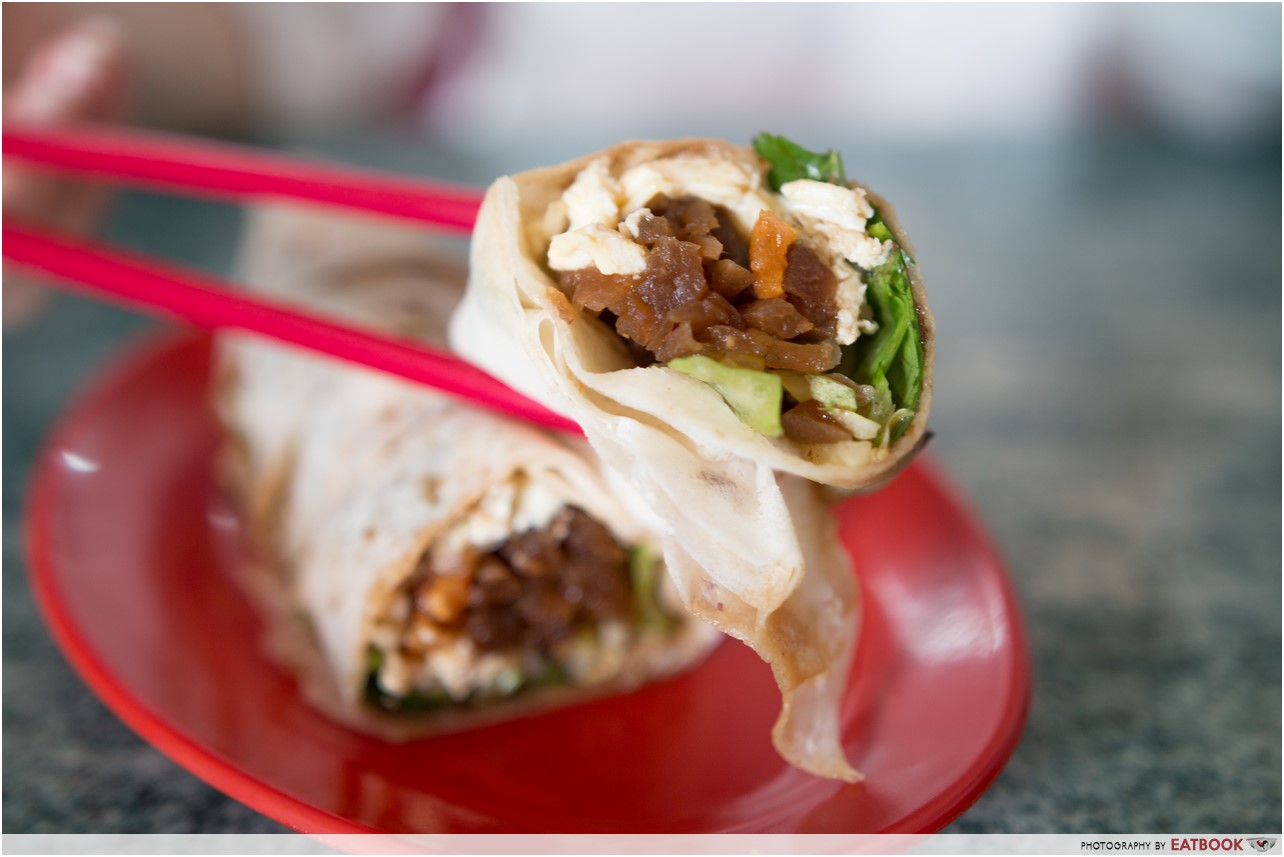 The jicama was exceptionally sweeter and chunkier than what I'm used to. Perhaps my expectations were too high, but the amount of pork lard wasn't generous. I ate a little more than half a roll and only got one piece of crispy pork lard. That being said, each bite had a good mix of crunchy bean sprouts and lettuce, moist and savoury jicama, as well as soft popiah skin.
Address: 14, Jalan Kubu, 75300 Melaka, Malaysia
Opening hours: Wed-Sun 9:30am to 5:30pm
Tel: +60 06-282 7175
Website
---
3. The Huskitory
---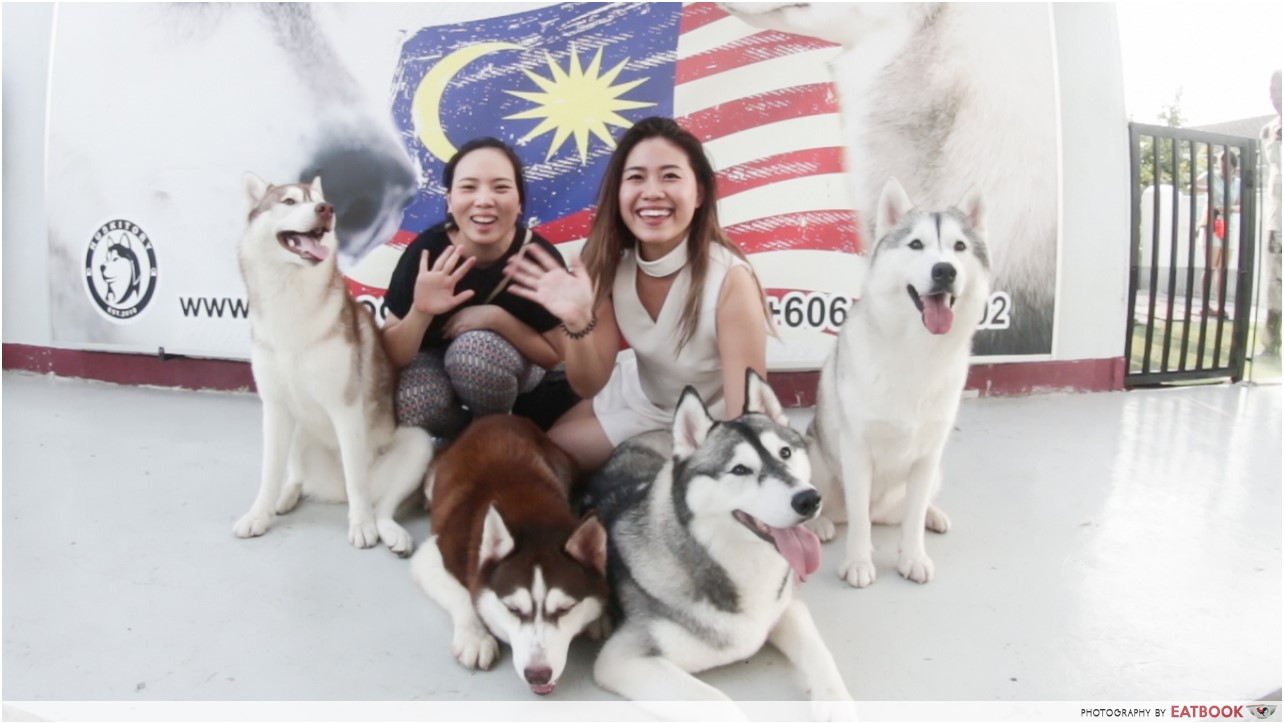 The Huskitory is a dog cafe with – you guessed it – a pack of huskies. There were seven hounds when we were there, and they ranged from a three-month-old puppy to a four-year-old adult. Customers are allowed to touch, play with and hug the dogs.  
Hanging out at the cafe will set you back RM18 (~S$5.69), and you'll get a complimentary drink and door gift – ours was a magnet. The drinks we got – Honey Milk and Hot Chocolate – were nothing to shout about.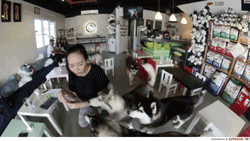 A small selection of fried finger food and mille crepe cakes was available, but the one item you should get is dog food (RM2/~S$0.63 per packet). All the huskies surrounded me immediately after I poured some pellets on my hand and I couldn't decide if I felt like a superstar or a prey 'cause some of them literally stepped all over me for the chow.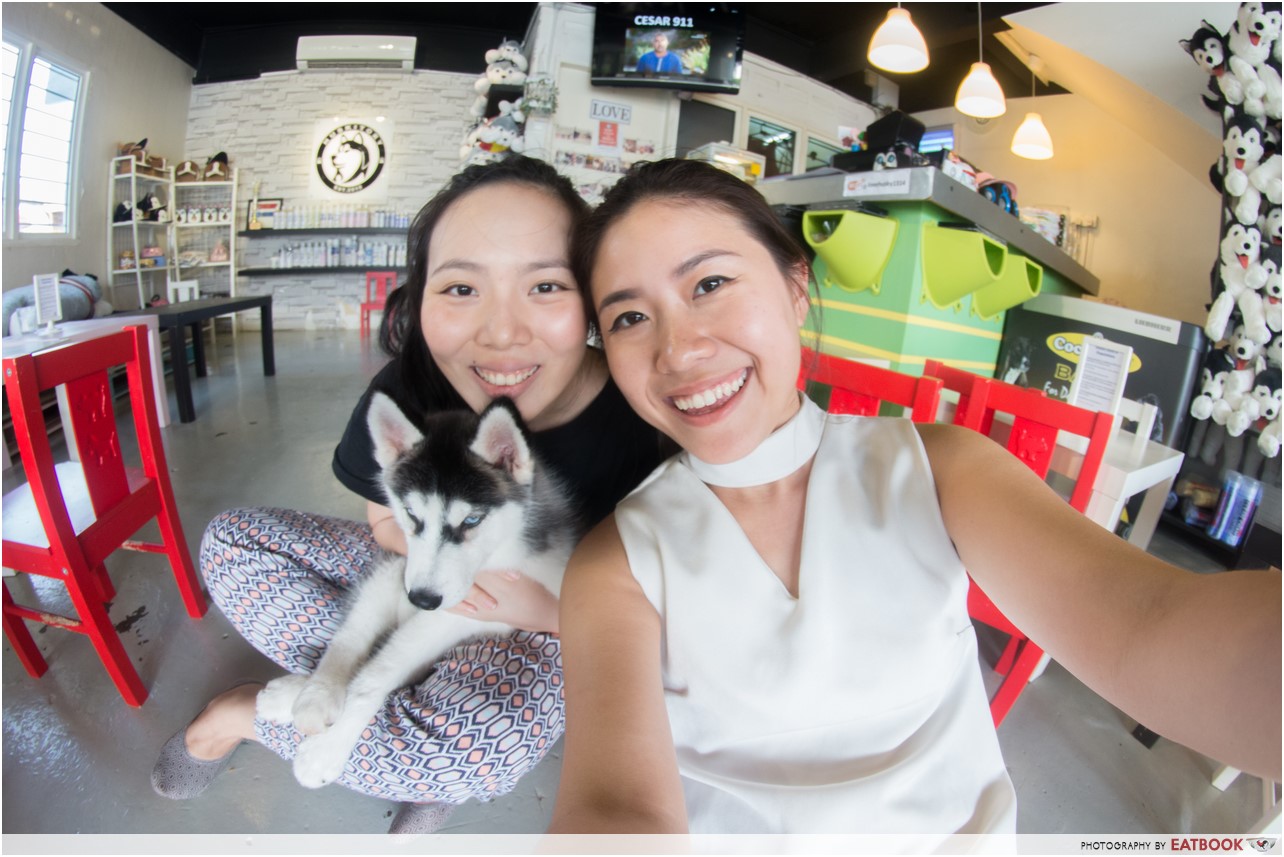 The cafe was quiet on a Friday afternoon but crowds started pouring in at about 5pm. According to a staff member, the cafe is usually fully booked on weekends. The dogs get to go outdoors from 5pm to 7pm and 8pm to 10pm, so drop by during these periods to watch them go a little wild at the cafe's side yard.
Address: 27, Jalan Taman Asean, 75250 Melaka, Malaysia
Opening hours: Tue-Sun 12:30pm to 10:30pm
Tel: +60 06-334 2602
Website
---
4. Chung Wah Chicken Rice Balls
---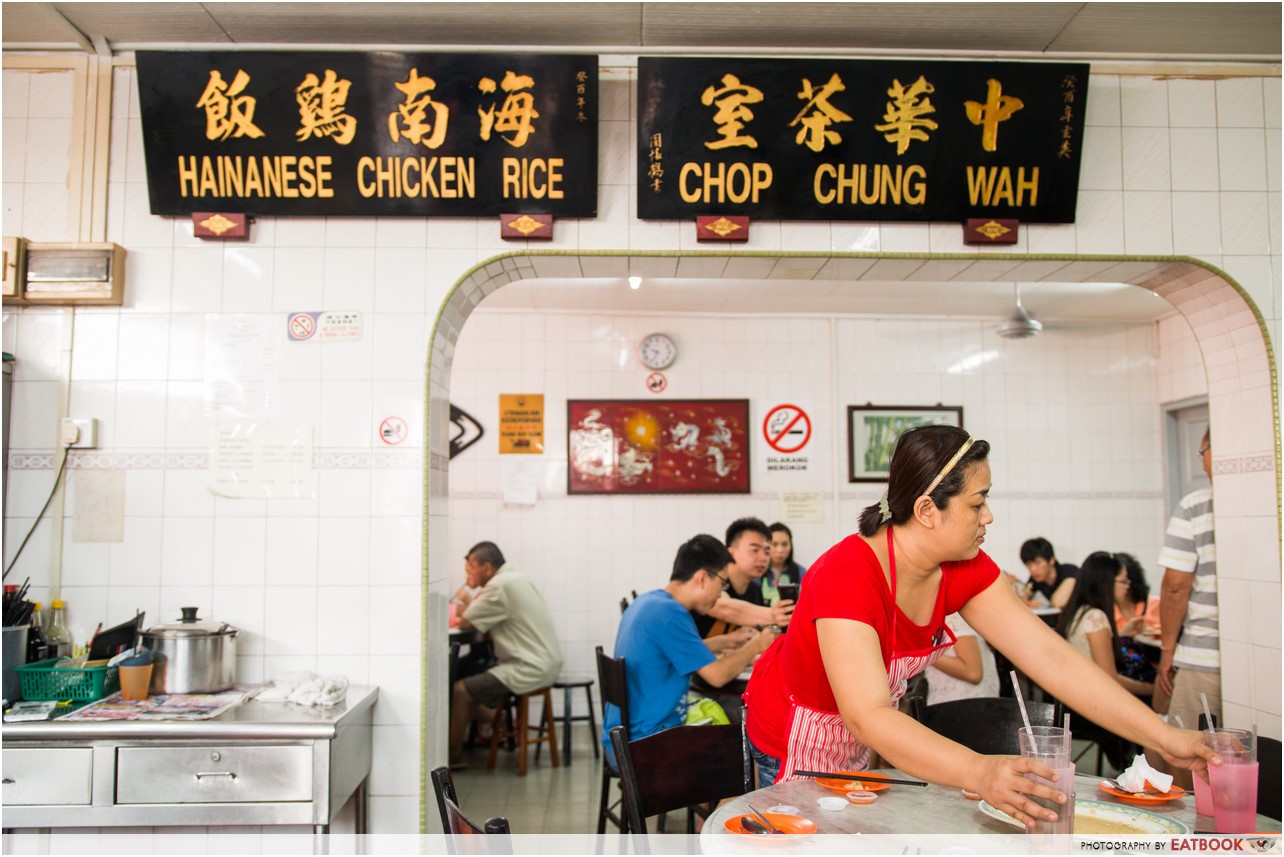 Before you head to Chung Wah Chicken Rice Balls, you gotta be prepared to wait. The place opens at 8:30am daily, and we were there at 8:20am on a Sunday, but we still had to queue for a little more than half an hour.
Once you're in, everything happens fast. There's no need to order, so a few minutes after sitting down, a plate of chicken along with rice balls will be placed on your table. We got five rice balls each and these were more mushy than I expected.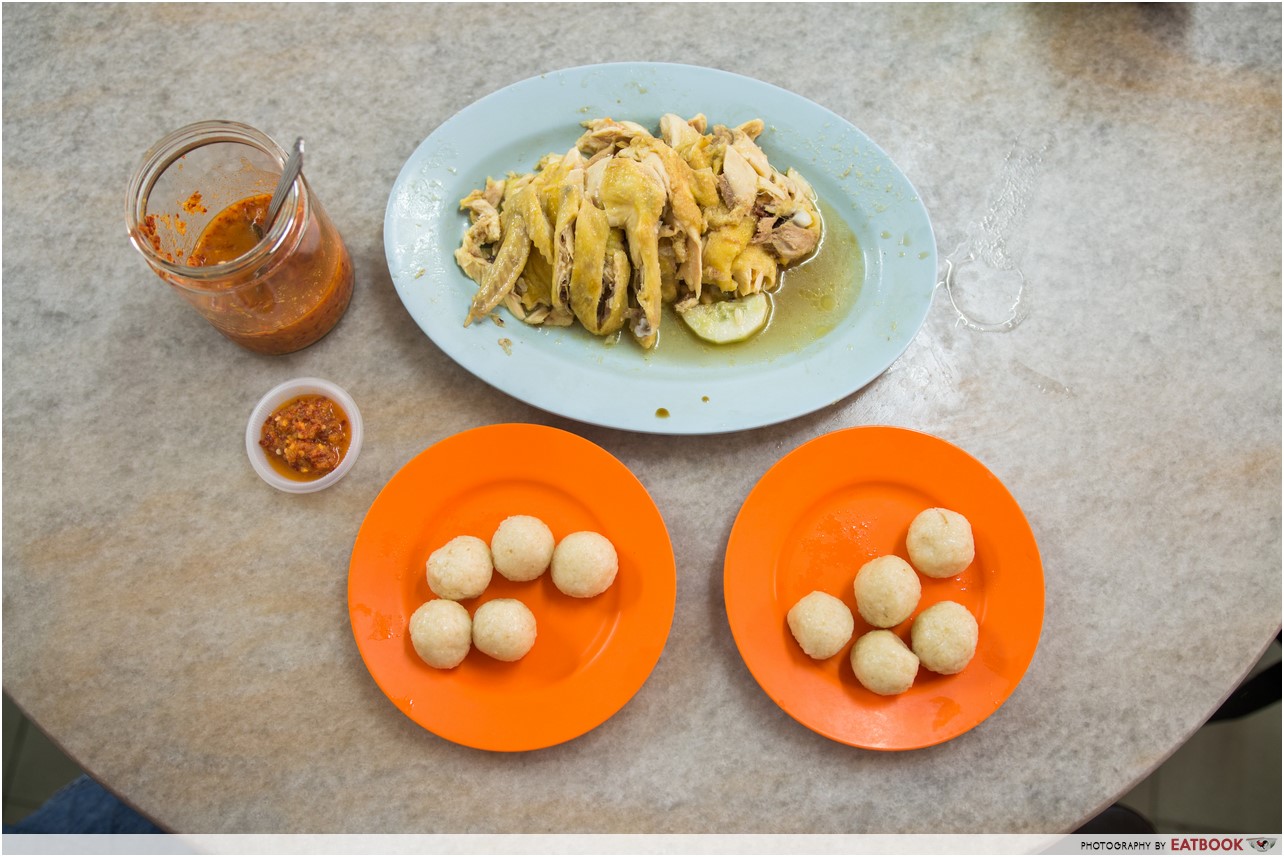 The chicken was oily and quite tough but had a strong and pleasant garlic fragrance. The chilli was much spicier and more sour than what I'm used to in Singapore, and would be shiok if you're a spicy food lover. Our bill came up to RM26.30 (~S$8.31) for half a chicken and 10 rice balls.
Address: 18, Jalan Hang Jebat, 75200 Melaka, Malaysia
Opening hours: Mon-Fri 8:30am to 3pm, Sat-Sun & PH 8:30am to 4pm
---
5. Nancy's Kitchen

---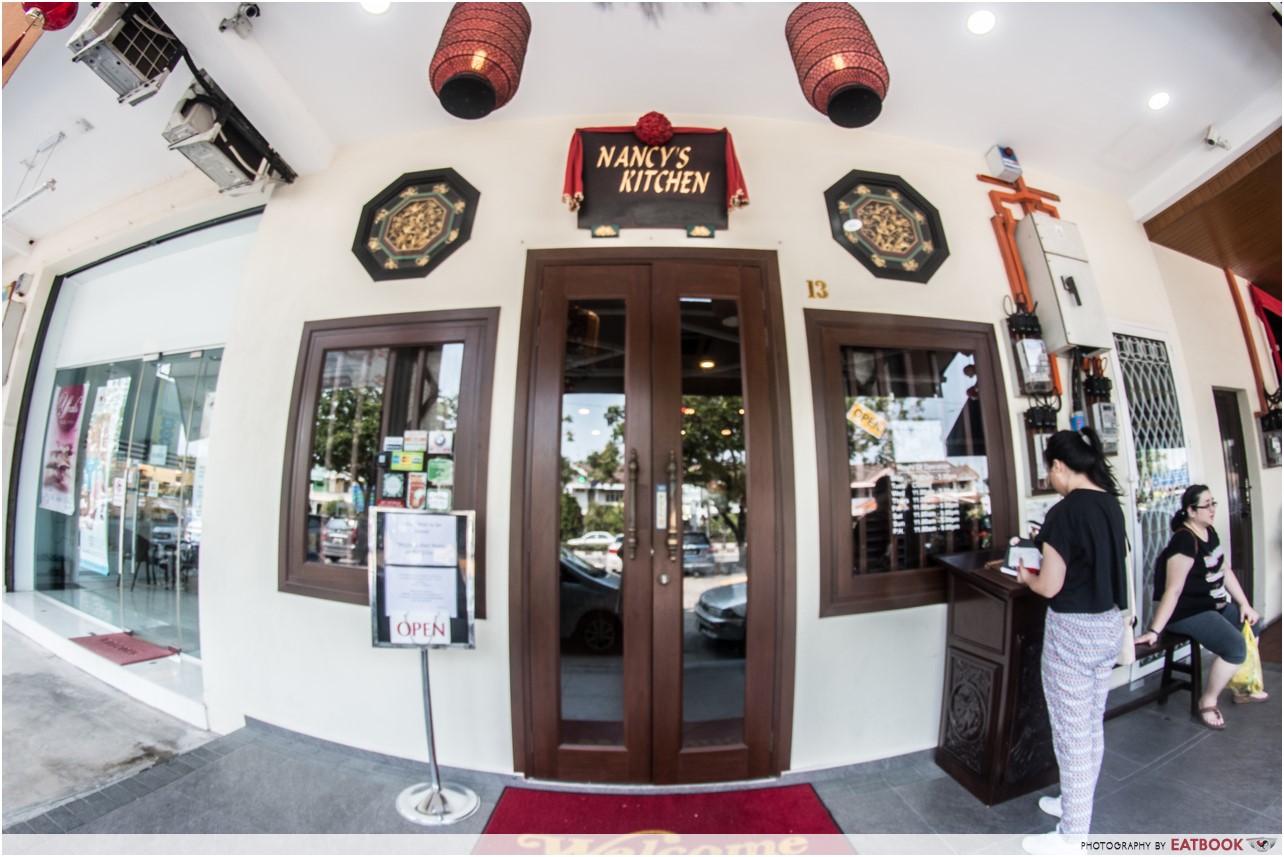 Malacca is known for Peranakan food, so paying a visit to Nancy's Kitchen was a must. Here, we got Nyonya Mixed Vegetable (RM8/~S$2.53), Peranakan Curry Chicken (RM15/~S$4.73), Pork with Bean Paste (RM15/~S$4.73) and Top Hat (RM6/~S$1.89 for five pieces), AKA kueh pie tee.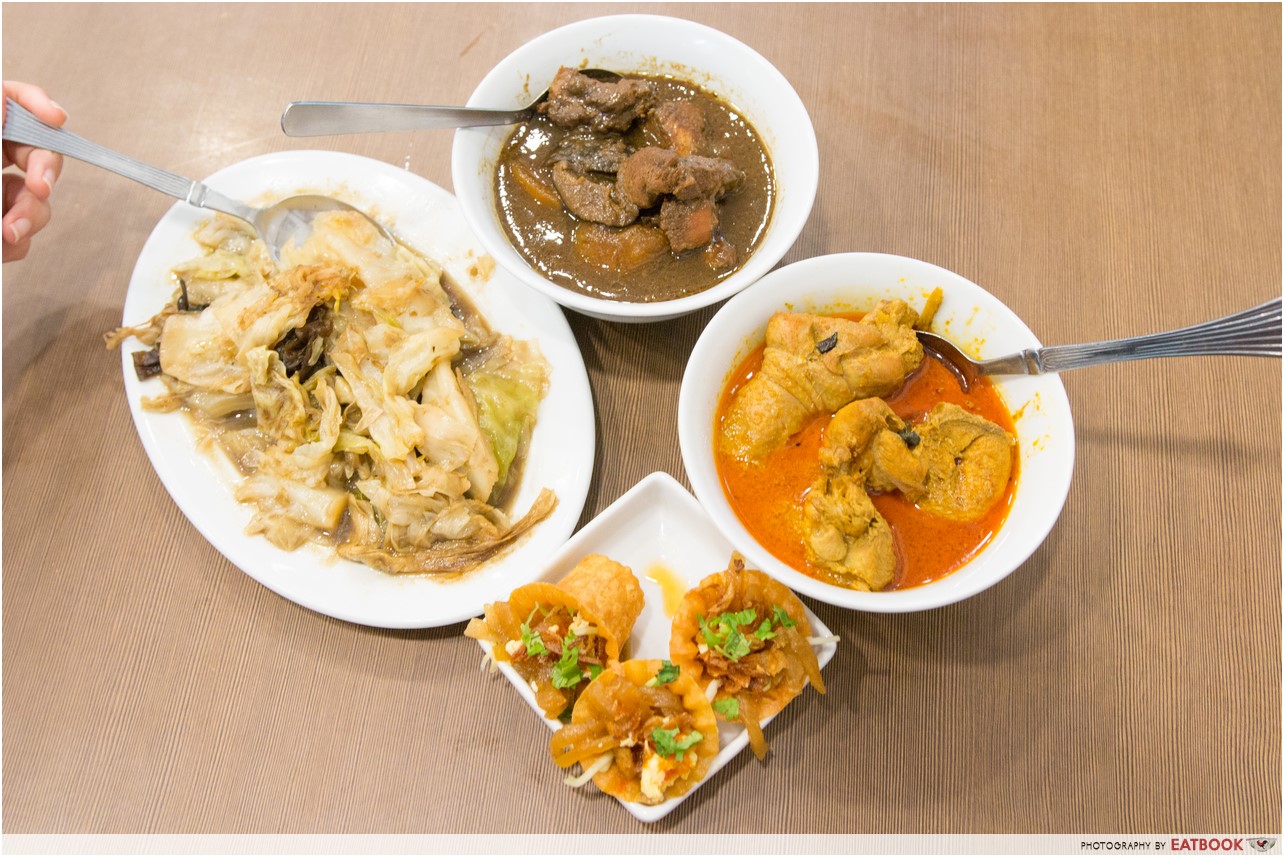 Peranakan Curry Chicken is worth a mention. It was much lighter on the palate as compared to the ones you can get in Singapore, and there were five chunky pieces of chicken in it. The taste of coconut milk was light, but that didn't make this any less fragrant than the usual curry chicken.
The kueh pie tee was good as well. Each shell was overflowing with thick and moist strips of jicama as well as small chunks of egg. A touch of chilli on top added an appetising kick. The dishes here generally lean towards the sweeter side, so those who avoid the sweet-savoury combo may not enjoy the food here.
Address: 12, Jalan KL 3/8, Taman Kota Laksamana, 75200 Melaka, Malaysia
Opening hours: Sun-Mon, Wed-Thur 11am to 5pm, Fri-Sat 11am to 9pm, PH 11am to 9pm
Tel: +60 6-283 6099
Website
Menu
---
6. Coffee Bear Cafe
---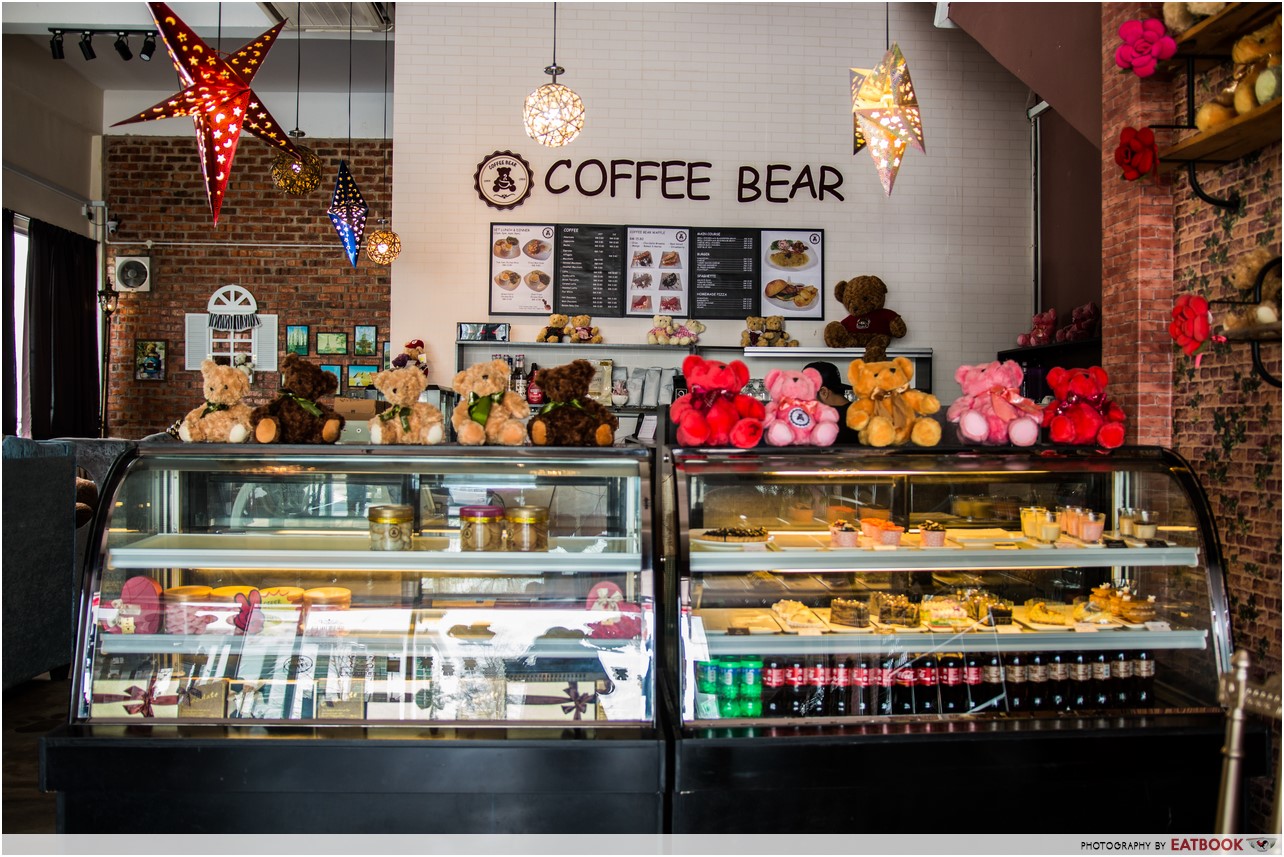 Coffee Bear Cafe is filled with bears of different sizes, including one that's taller than my 164cm frame. We ordered Mac and Cheese (RM12.90/~S$4.07), Chocolate Brownie Waffle (RM15.90/~S$5.02) and Blooming Tea (RM9.90/~S$3.13).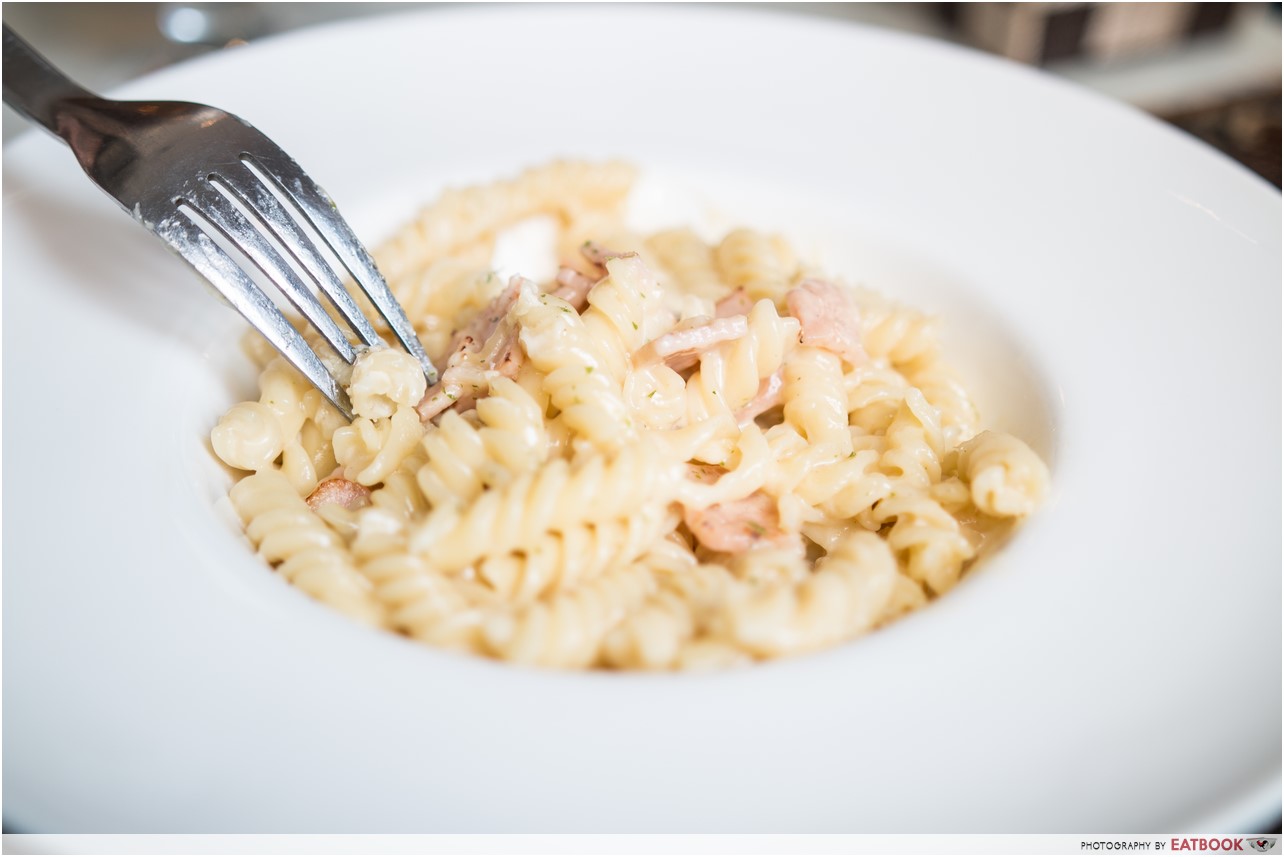 The mac and cheese was nothing like we thought it would be. It looked like a plate of cream pasta I could have easily whipped up at home and was too salty.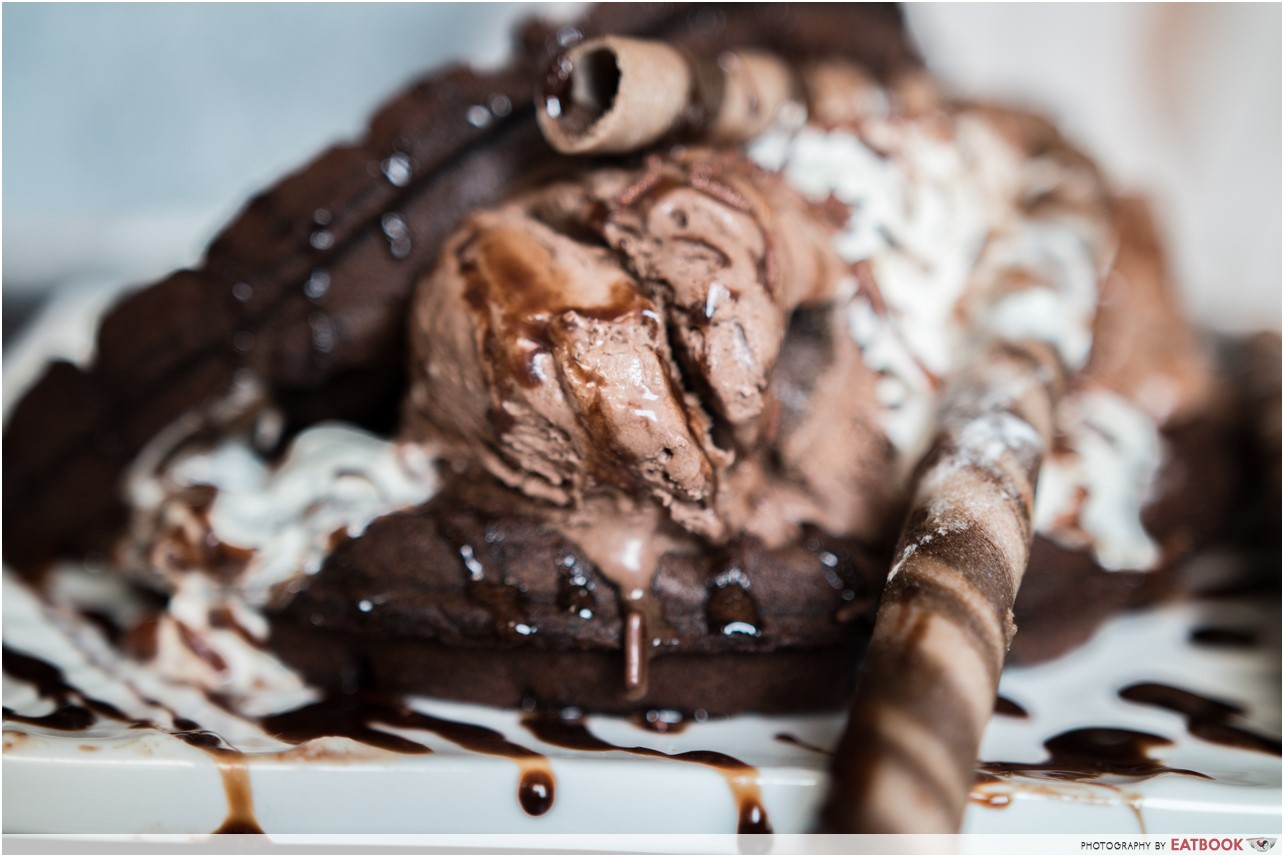 The waffle, however, exceeded expectations. It came with three scoops of chocolate ice-cream, whipped cream and wafer sticks. The brownie waffle on its own was crispy and not overly sweet. While eating more than a quarter of it would have made it jelak, sharing it with two to three others would have been just nice. As for the tea, it didn't look as pretty as its picture on the menu but served as a good palate cleanser.
The cafe was quiet, clean, and the staff members were polite and willing to help. The place was considerably empty when we were there on a Saturday afternoon. Even though the mac and cheese was disappointing, this cafe deserves more attention for their relaxing ambience.
Address: 46, Jalan KPKS 1, Kompleks Perniagaan Kota Syahbandar, 75200 Melaka, Malaysia
Opening hours: Tue-Sun 12pm to 12am
Tel: +60 6-288 0630
Website
---
7. Klebang Coconut Shake

---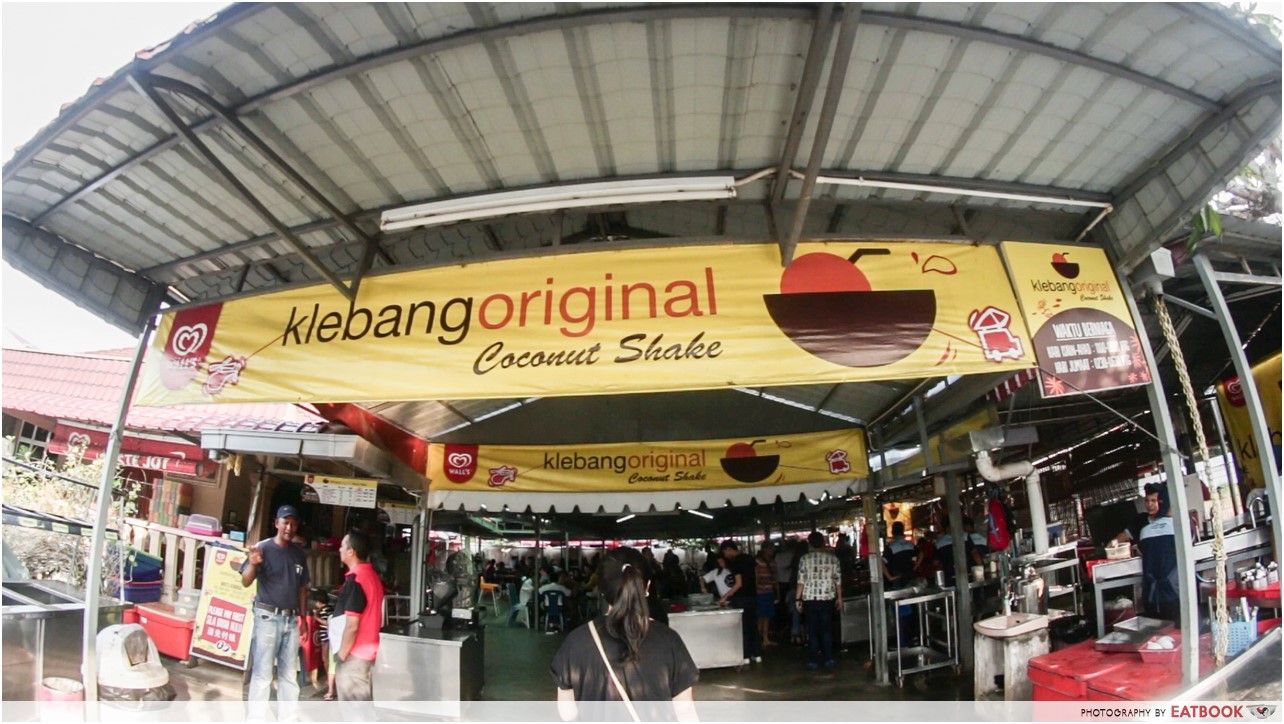 We ended up at Klebang Original Coconut Shake after a Grab driver insisted we need to try it. A cup of Coconut Shake Special (RM2.70/~S$0.85) comes with a scoop of vanilla ice-cream on top.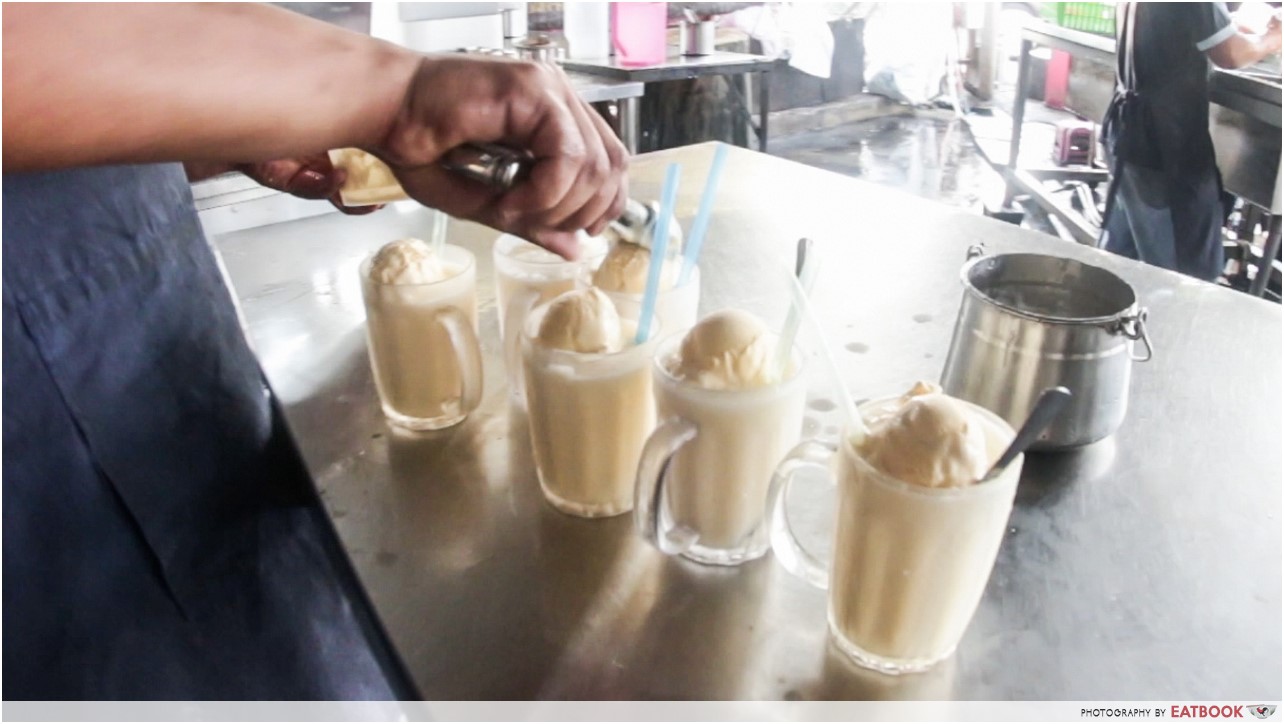 I was expecting something really sweet and mildly jelak, but this was nothing like that. It was refreshing to say the least and the taste of coconut came through so well in each sip. It tasted as if they threw an entire coconut into a blender – we even found bits of husk in the drink!
We tried another coconut shake from a random stall elsewhere the next day, but that completely fell short of what we had at Klebang. So even though this place is a little out of the way, it's worth it to jump in a Grab just for this drink.
Address: 5, Jalan Klebang Besar, Taman Klebang Jaya, 75250 Melaka, Malaysia
Opening hours: Sat-Thur 11am to 6:30pm, Fri 2pm to 6:30pm
Tel: +60 19-797 2150
Website
---
8. The Daily Fix Cafe

---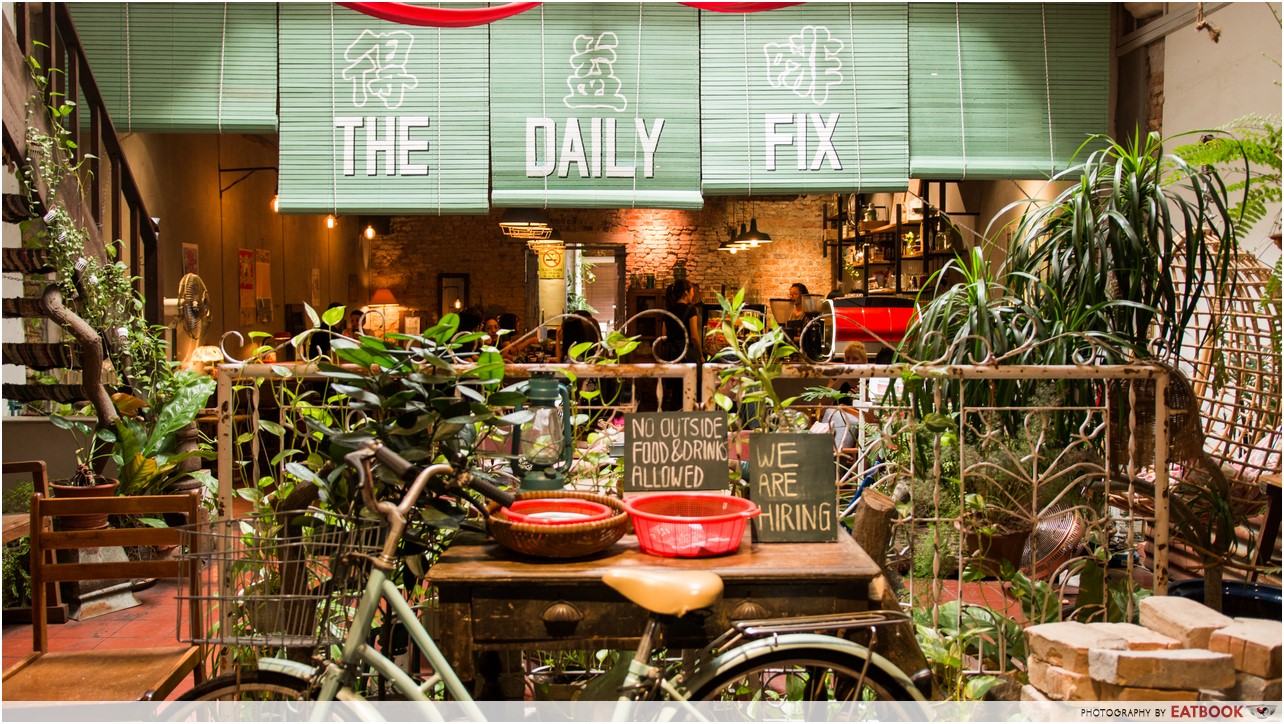 When I first saw The Daily Fix Cafe on Instagram, I knew this place had to go on my list. Their Pandan Pancakes (RM13.90/~S$4.40) are crispy on the surface but fluffy in the centre, reminding me of a flatter version of Mr Bean's pancakes. When cut into, you'll find moist coconut shavings soaked in gula melaka.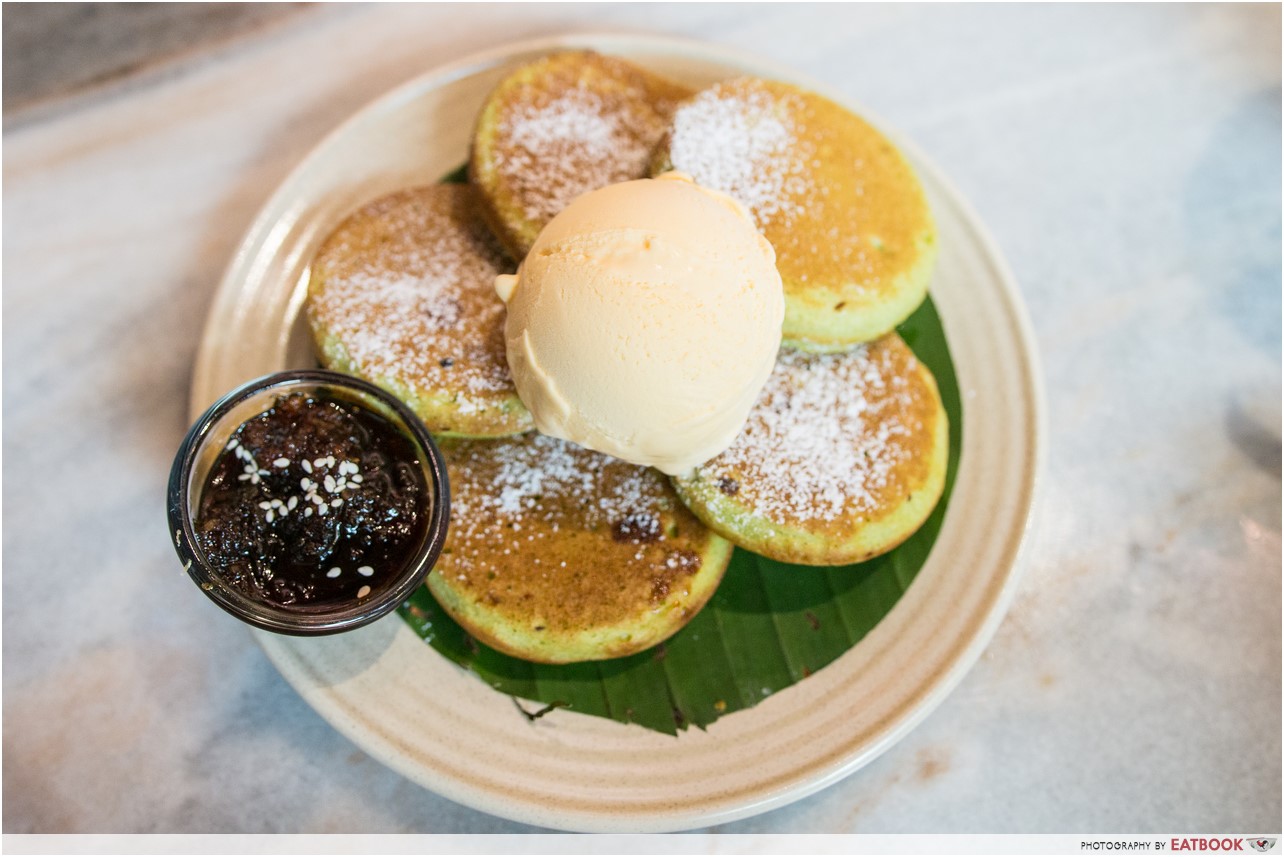 Gula melaka fanatics, give yourself an overkill by dipping each bite into the gula melaka dip on the side. For me, I prefer eating each pancake on its own, as the sweetness was just right.  
Address: 55, Jalan Hang Jebat, 75200 Melaka, Malaysia
Opening hours: Mon-Fri 10am to 11pm, Sat-Sun 8:30am to 11pm
Tel: +60 6-283 4858
Website
---
9. Melba at The Mansion
---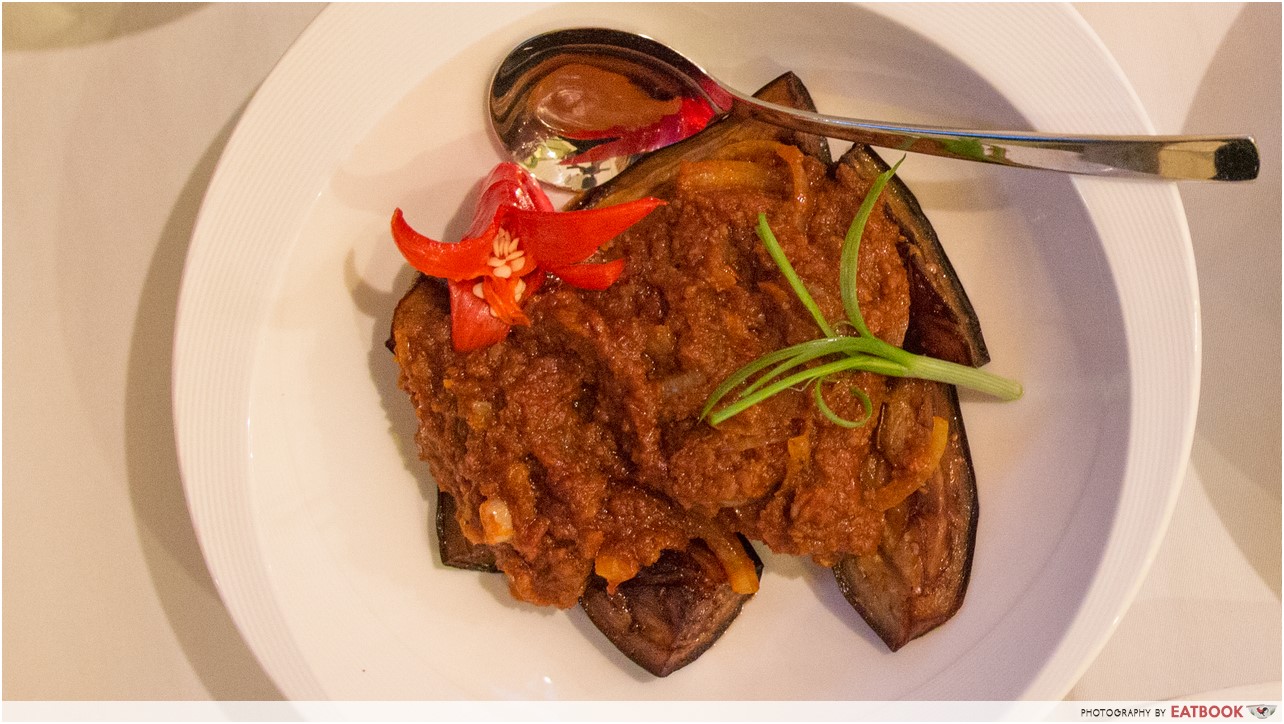 Melba at The Mansion is a new restaurant found within The Majestic Malacca hotel. They've got a series of Kristang, or Portuguese-Malaccan, dishes that come from the chef's collection of family recipes.
A main to have is Sambal Terung (RM35/~S$11.05), which is lightly fried chunks of eggplant blanketed by a spicy shrimp paste. The chef nailed the texture of the eggplant; each piece was relatively firm but soft enough on the inside to create that creamy mouthfeel eggplant lovers would enjoy. The spiciness was well-balanced too.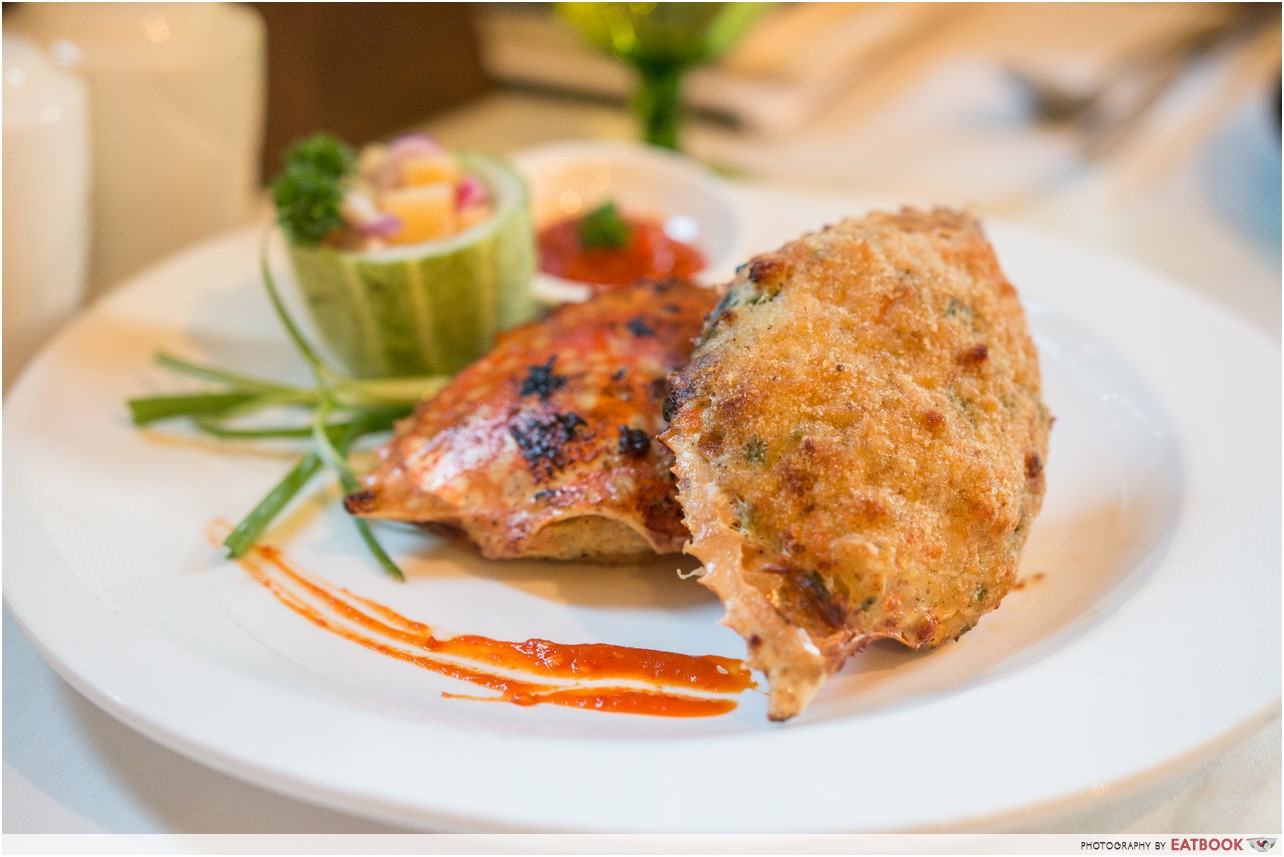 We also tried Inchimintu Karangezu (RM60/~S$18.94), AKA baked stuffed crab. Each crab was stuffed with crab, prawn and chicken paste, as well as bits of veggies. It was tasty, but the flavour of crab didn't stand out.
What did get our attention, however, was the service and ambience. Our waiter was beyond attentive, and there was a pianist at the relatively quiet restaurant dishing out soothing tunes. If you're the sort who pays for ambience, check out Melba at The Mansion.
Address: 188, Jalan Bunga Raya, 75100 Melaka, Malaysia
Enter the restaurant via a flight of stairs behind the hotel's reception counter.
Opening hours: Daily 7pm to 11pm
Tel: +60 6 289 8000
Website
---
10. Baba Charlie Nyonya Cake
---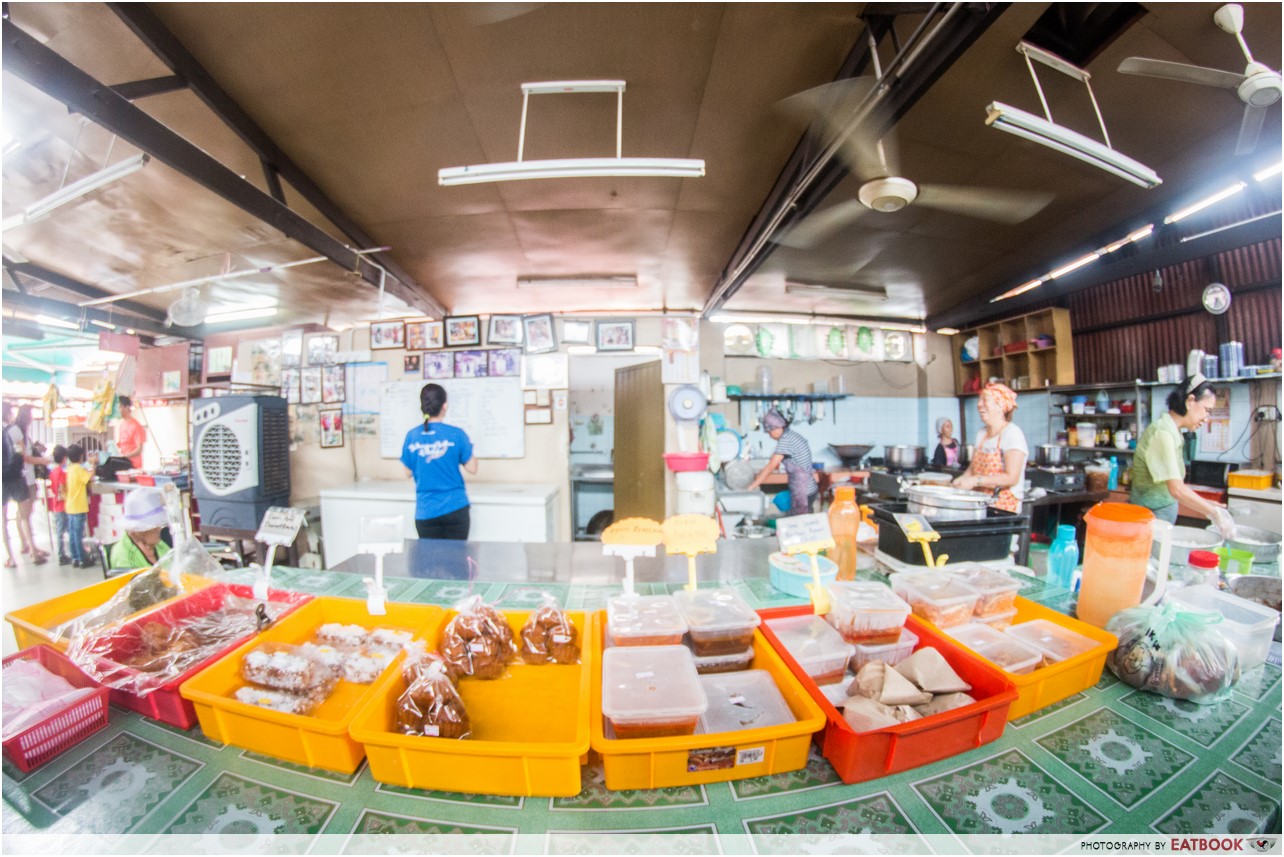 Go to Baba Charlie Nyonya Cake before your drive back to Singapore because the kueh here is made fresh daily and should be eaten within the day. And with the array of kueh displayed, you'll be tempted to get a little bit of everything for the fambam.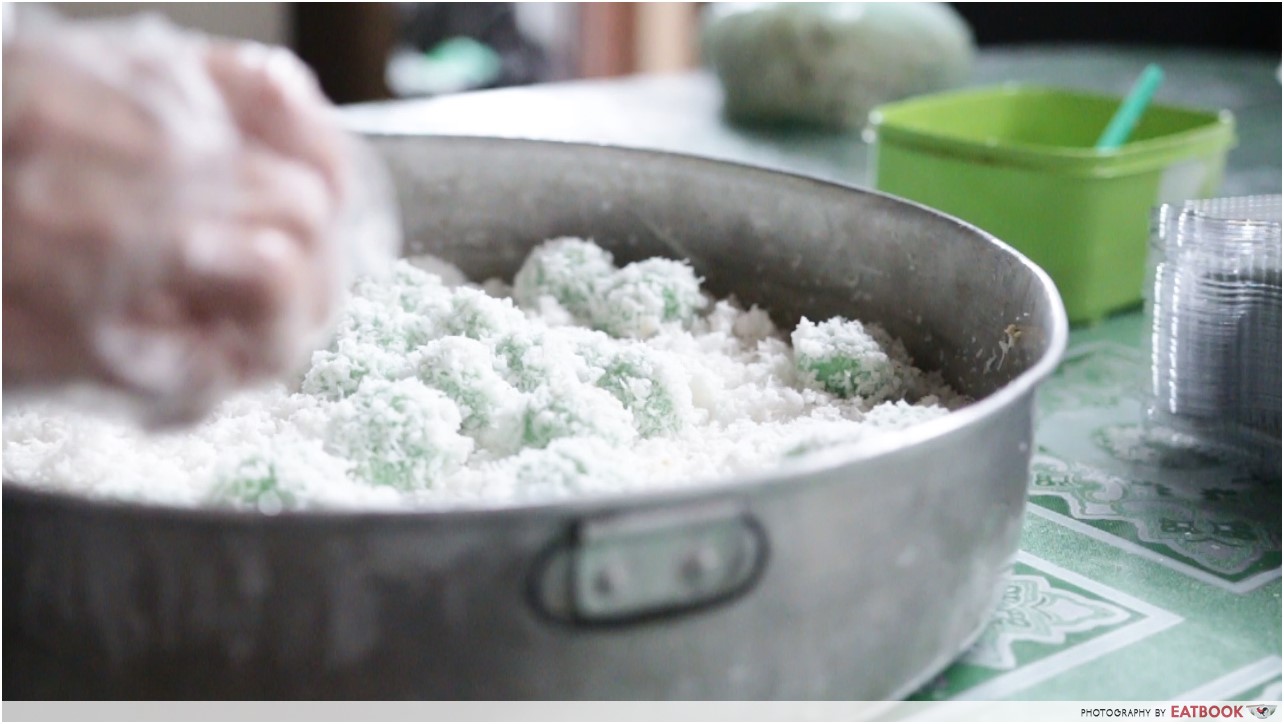 Ondeh Ondeh (RM5/~S$1.58 for 10 pieces) is a must-get. The plastic box containing these goodies was a little warm when I picked it up, and each piece exploded in my mouth. The rice ball itself was thick and exceptionally chewy, reminding me of Taiwanese mochi. Along with freshly grated coconut, this treat is one I could pop into my mouth all day.
Address: 72, Jalan Tengkera Pantai 2C, 75200 Melaka, Malaysia
Opening hours: Fri-Wed 10:30am to 3pm
Tel: +60 19-666 2907
Website
---
The Majestic Malacca
---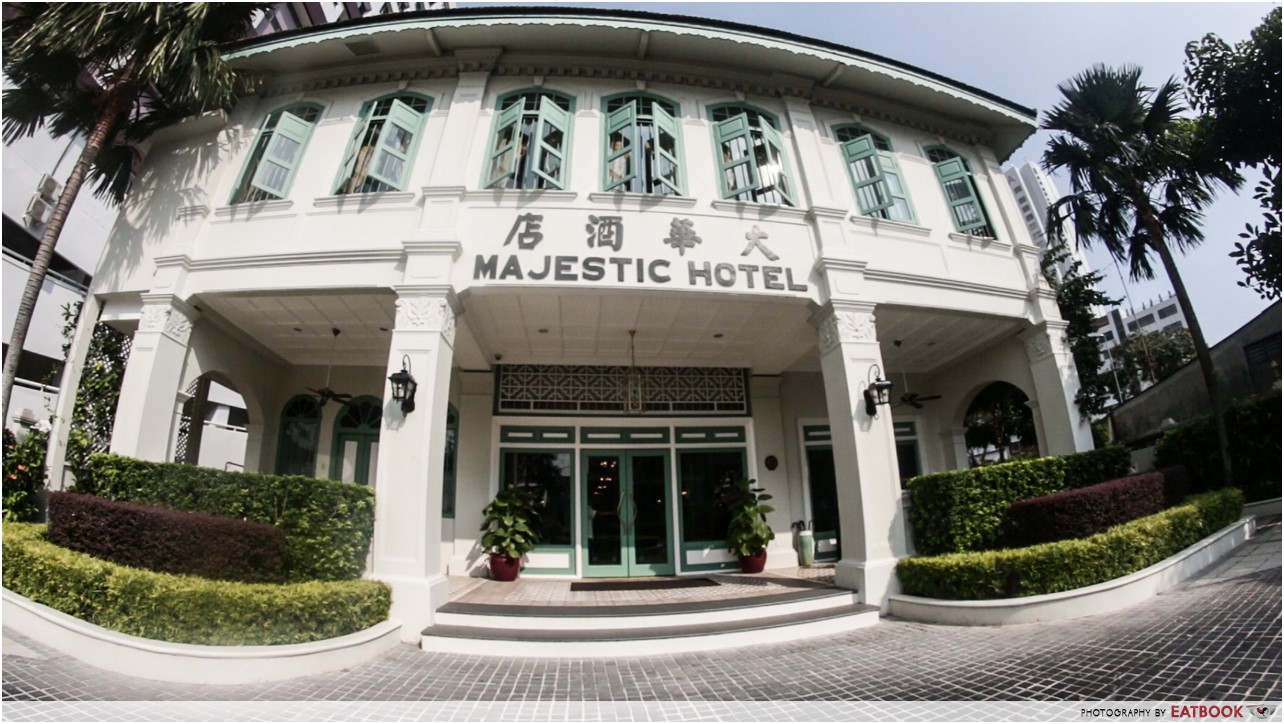 We stayed at The Majestic Malacca during our trip, which is a three- to five-minute drive from Jonker Street. This luxurious hotel accurately reflects its name, and even though it's not the cheapest option, its facilities, ambience, and service make it worth your buck.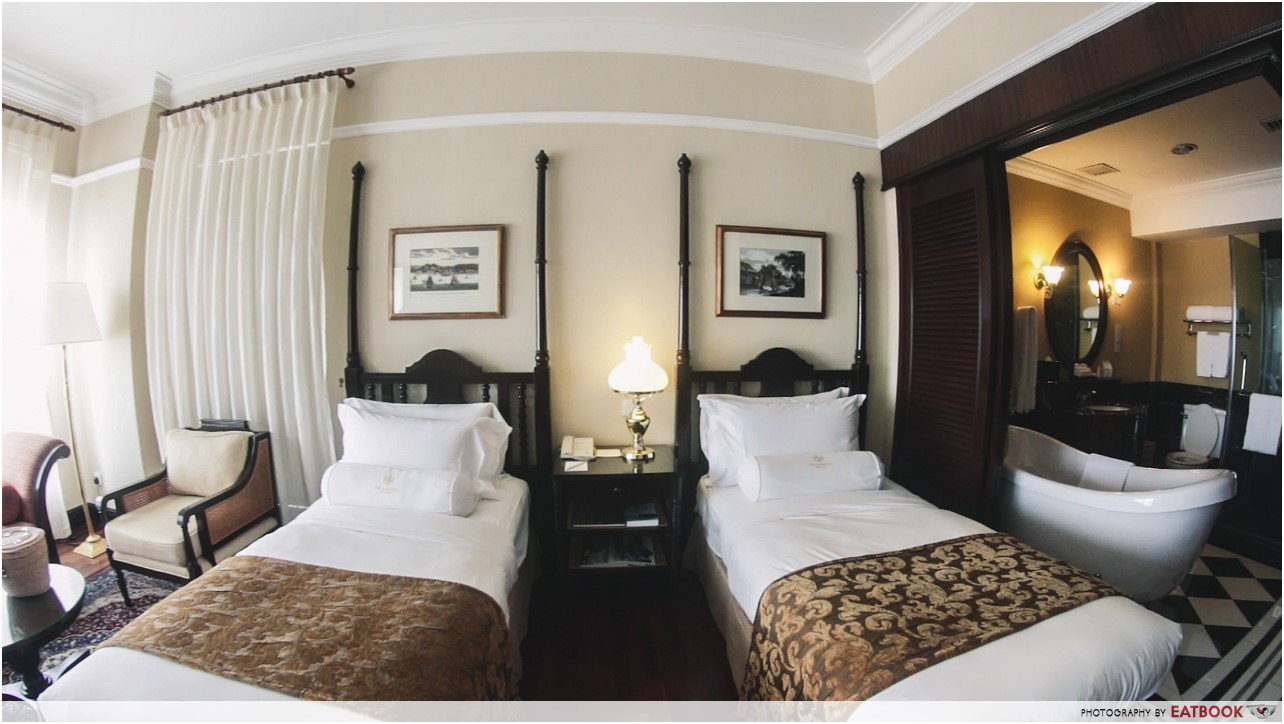 Our room for a night cost RM480, which is about S$152. If you're there, check out Spa Village Malacca. This spa beside the hotel's lobby offers a massages, facial treatments, hair treatments and more. Prices here are high, even when compared to Singapore's spa services, so consider it a treat to yourself. Find their spa menu here.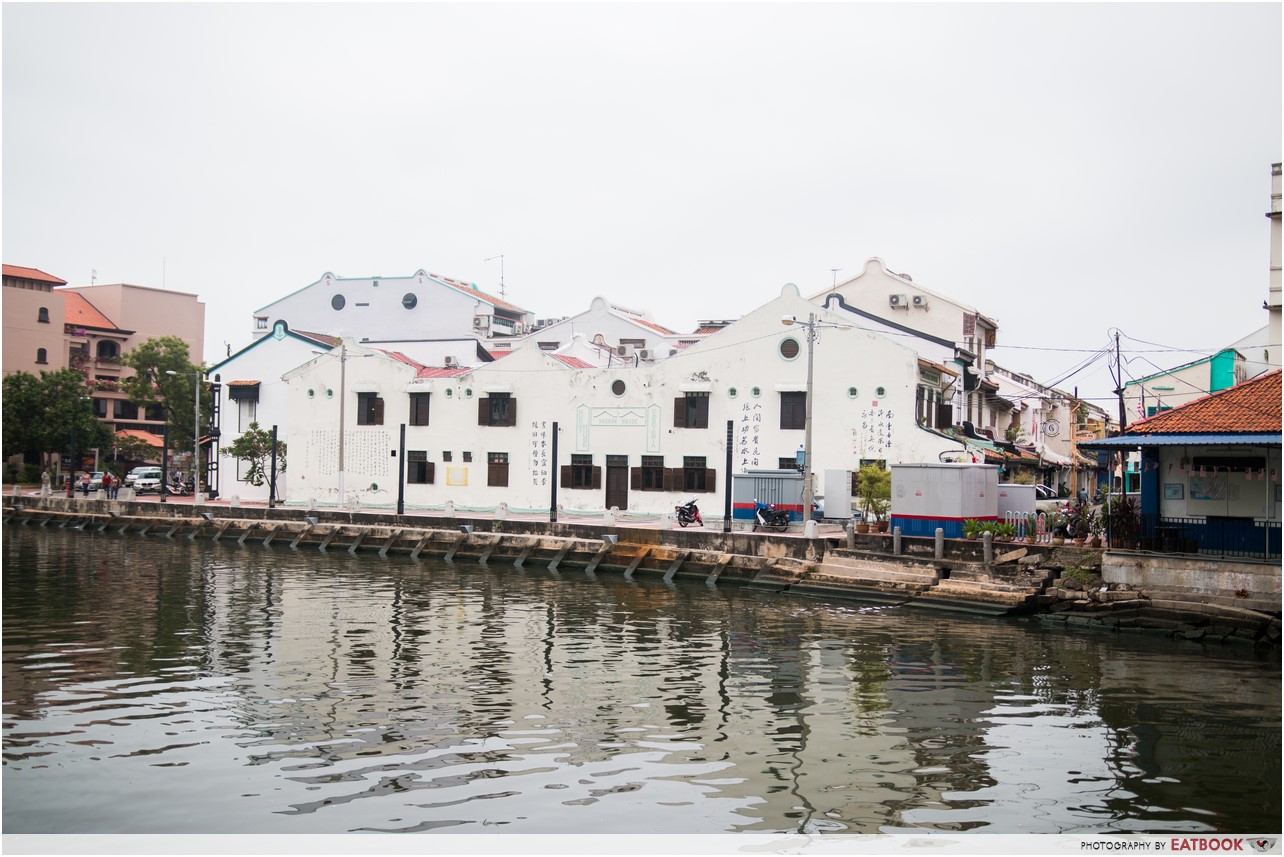 Whether or not you pick The Majestic Malacca as your accommodation, Malacca itself is worth a weekend trip. There are plenty of cheap and good eats here that you can't find in Singapore, as well as beaches and offshore islands you can explore!
This was a partially-sponsored media trip with The Majestic Malacca.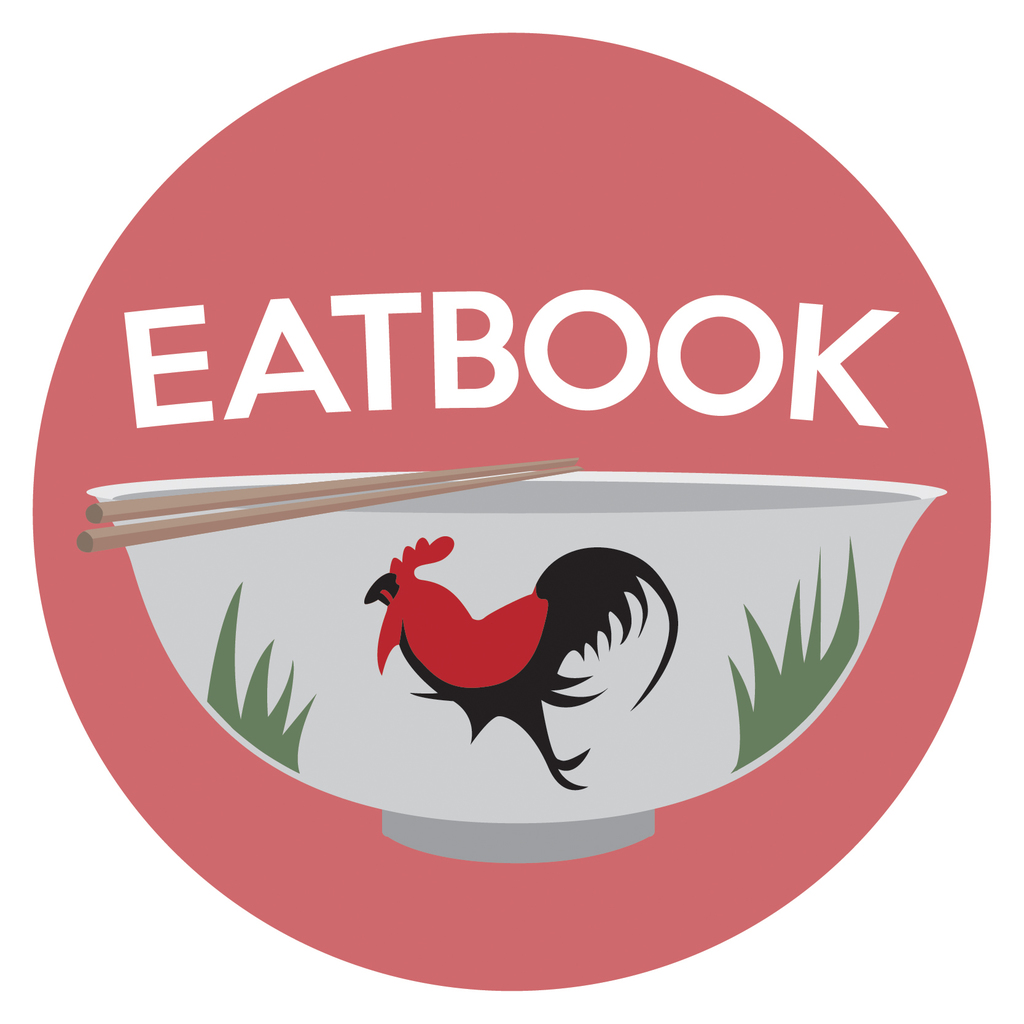 Drop us your email so you won't miss the latest news.