Mini steamboats at $5 at Mermaid Steamboat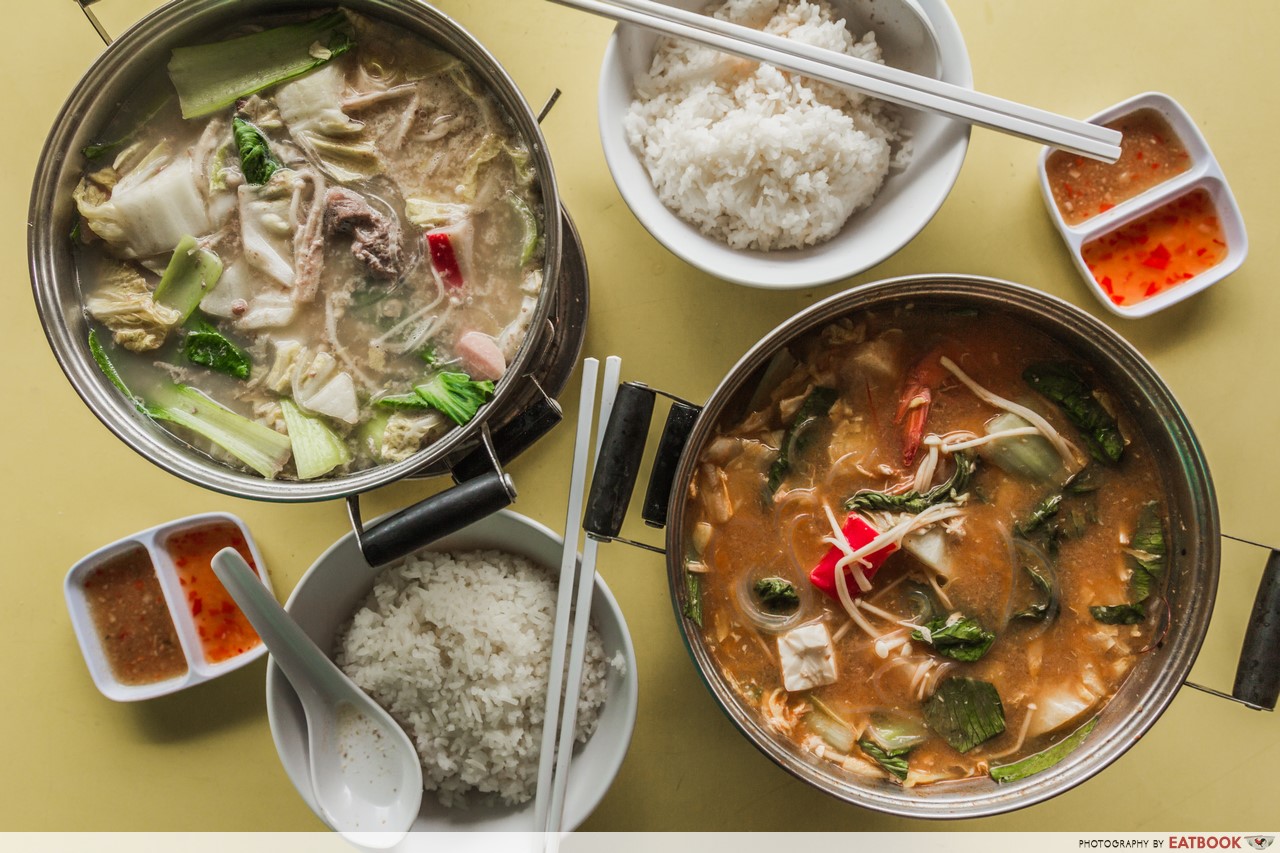 Steamboat is an indulgence we can't usually afford to have on a regular basis, but rather something for special occasions. Usually pricey and not something you'd go for on a whim, Mermaid Steamboat changes the game with mini individual steamboats that go at less than $10 each, guaranteed to satiate your hunger and leave your stomach and wallet satisfied.
Food at Mermaid Steamboat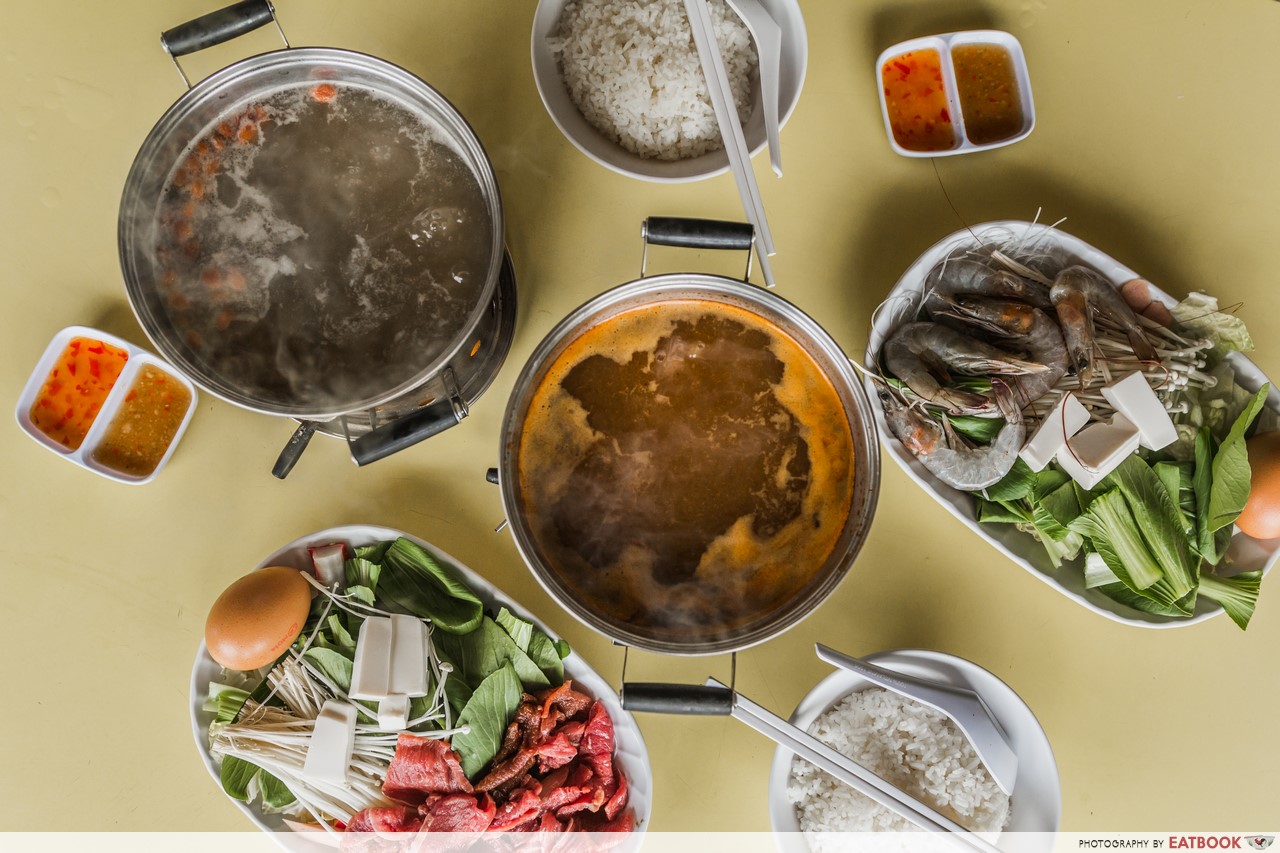 We decided to order one seafood and one meat steamboat. Starting with seafood, we chose to go with prawn ($5) instead of fish ($5). Adding an egg to the platter costs an extra $1. We could choose to pair this with any one of their four bases – Bone Soup, Mala Soup, Herbal Soup or Tom Yum Soup. We went with Tom Yum Soup. Each set came with the platter, a pot of boiling broth, and a bowl of rice.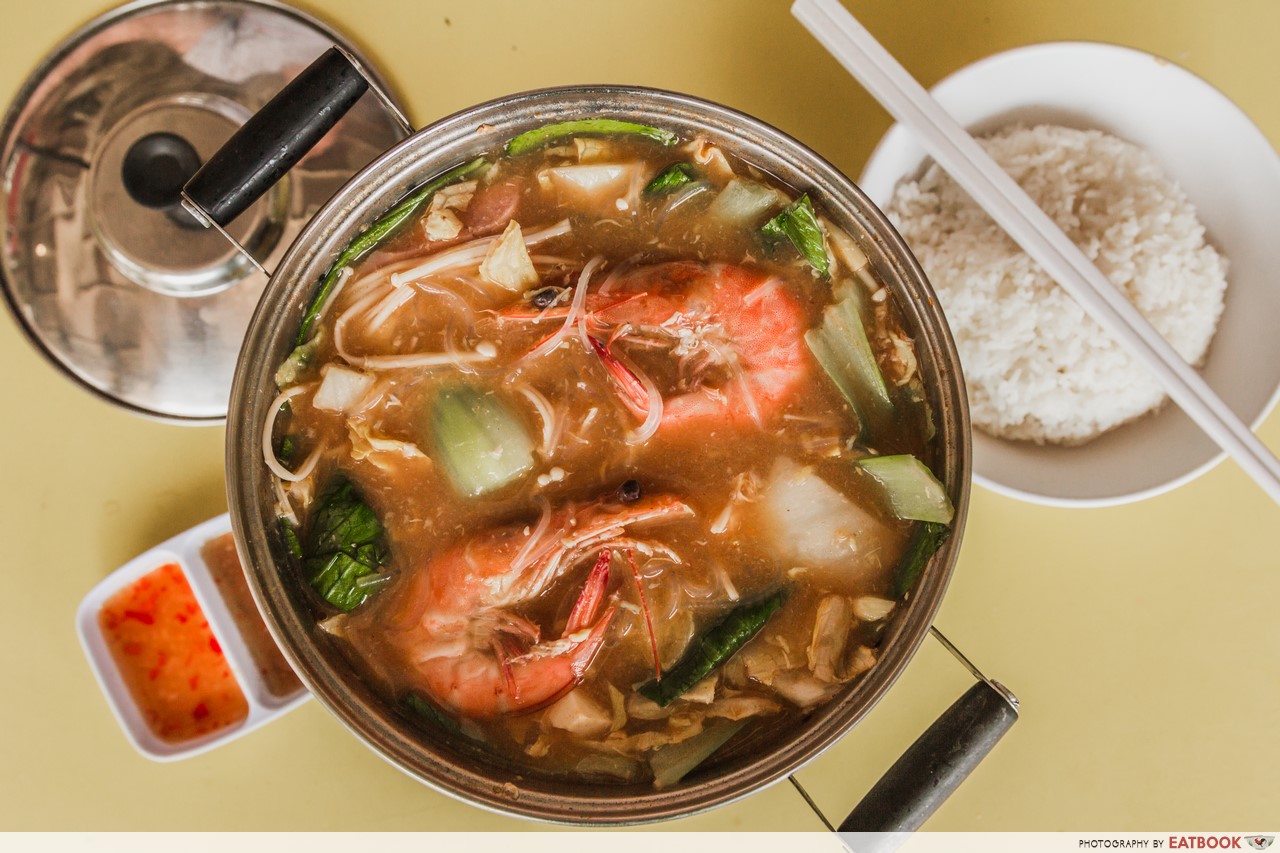 The owner served the hot pot with a lighted wax bowl beneath it. If the fire burns out, just let her know and she'll happily relight it for you! The broth was better than I had hoped – it was sufficiently spicy, and gave a real kick and a tingle in the throat when slurped hot. It was also rather sour, reminiscent of tom yum you would find at a Thai eatery.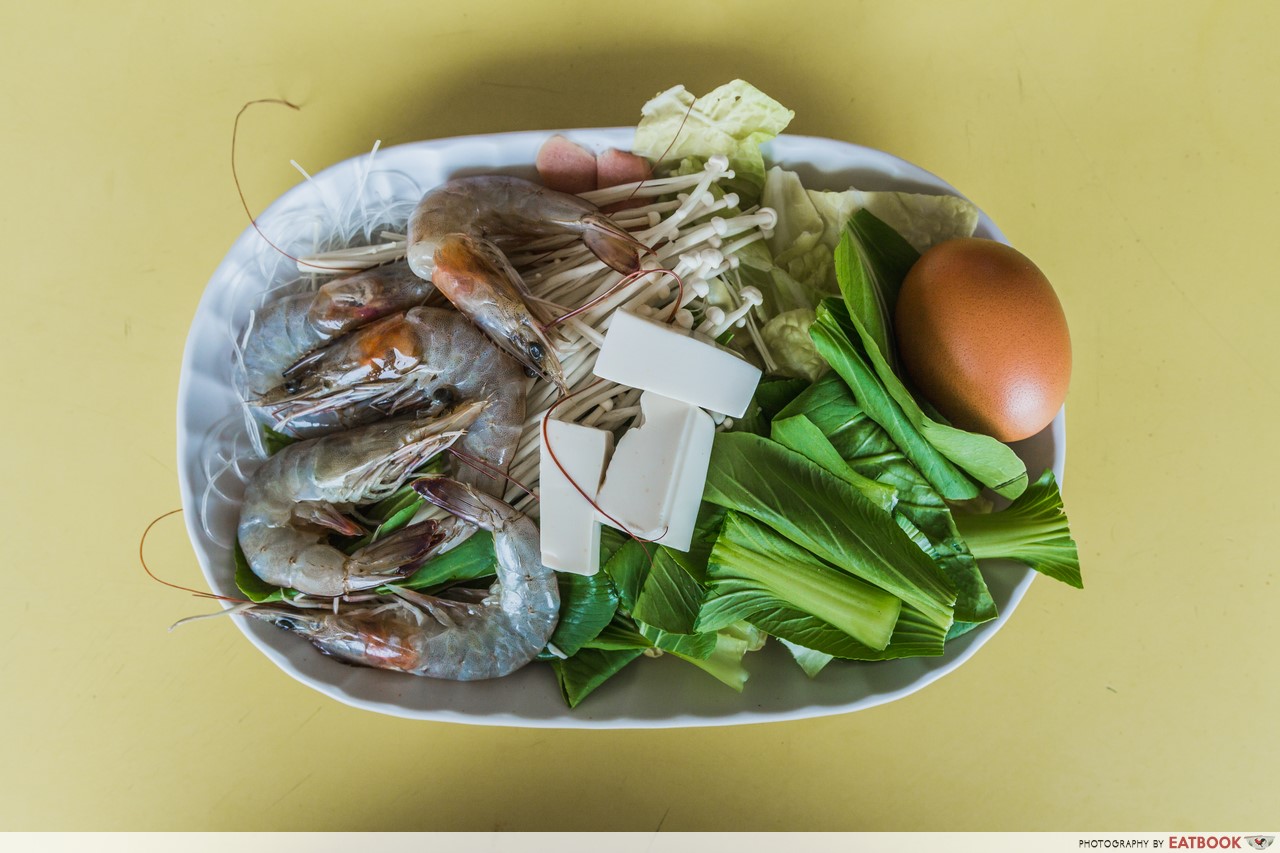 The prawn platter itself came with five prawns, crab sticks, sausage, tofu, cabbage, vermicelli noodles, enoki mushrooms, and some leafy greens.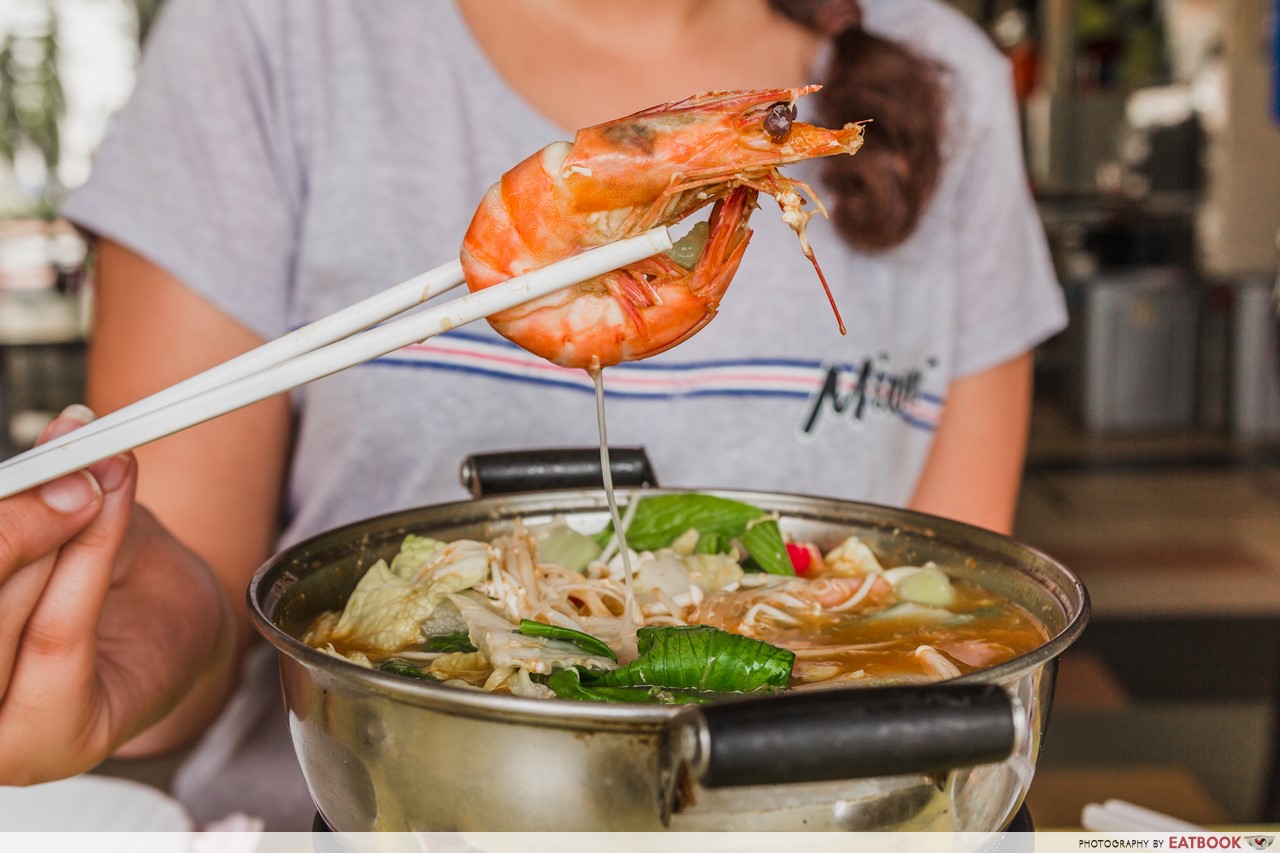 The prawns were very juicy, although the shells were a little hard to peel off, and were stuck quite firmly onto the meat. The steamboat also came with two dipping sauces – fish garlic sauce and sweet chilli sauce. We dipped the prawns into the fish garlic sauce, but it was pretty salty and intense, so don't let your prawns sit in it for too long! I also really appreciated the rice, which helped take away some of the spiciness.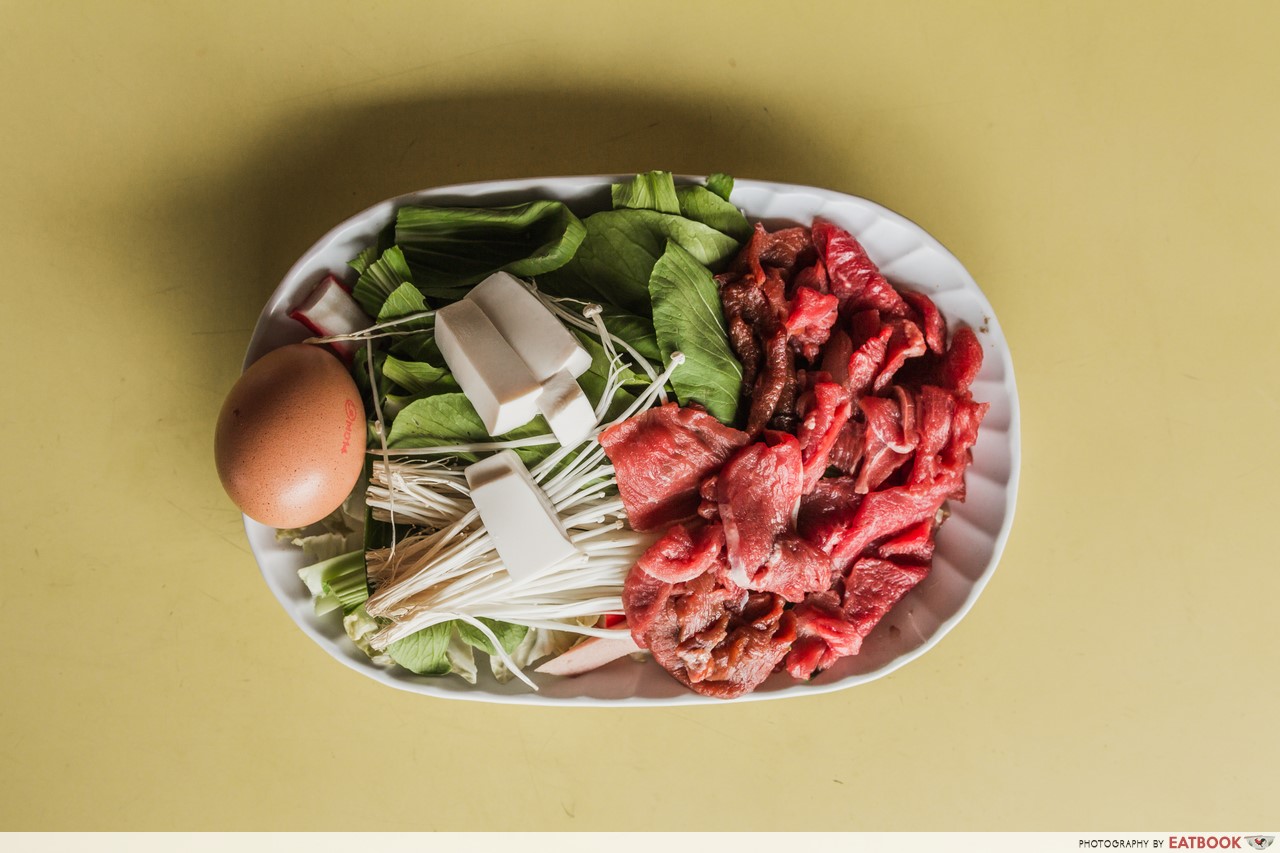 For our meat-based steamboat, we chose beef ($6), with an additional dollar being charged for the egg. We paired this with the Herbal Soup. This soup didn't taste overpoweringly herbal, although light undertones did come through. It mostly tasted of egg and vegetables.
The platter was exactly the same, except the prawns were replaced by a generous serving of beef. Perhaps we got a bad cut, but the slices of beef were rather chewy. We thought we overcooked it at first and tried dipping it in the broth for a shorter period, but eventually concluded that it wasn't us, it was the beef.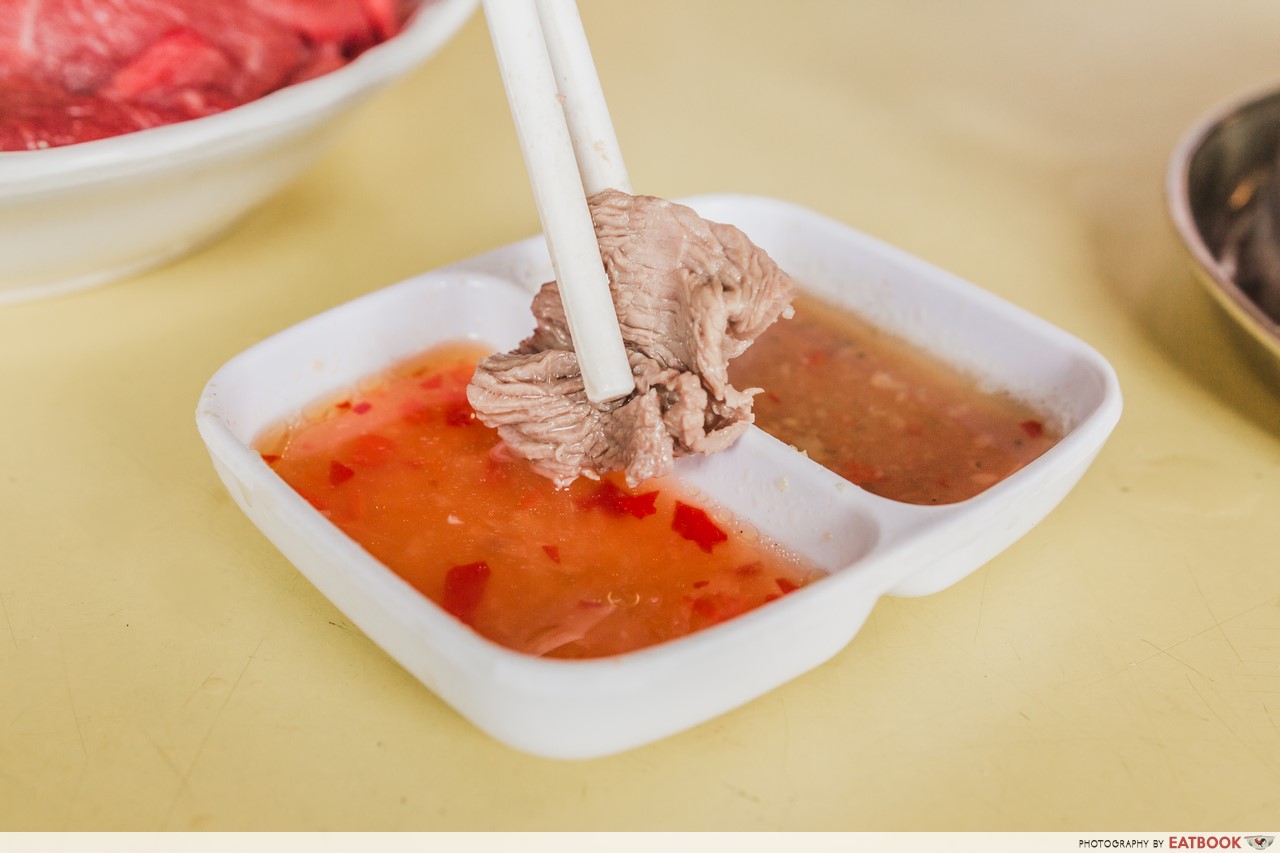 We dipped the beef in the sweet chilli sauce, and this was a hit. The sauce was spicier than expected, but flavoured the otherwise bland beef well. The rest of the ingredients were pretty standard, but overall made for a hearty meal – especially at $6.
Mermaid Steamboat also serves larger steamboats meant for sharing, although the prices for these range from $16 to $26.
Ambience at Mermaid Steamboat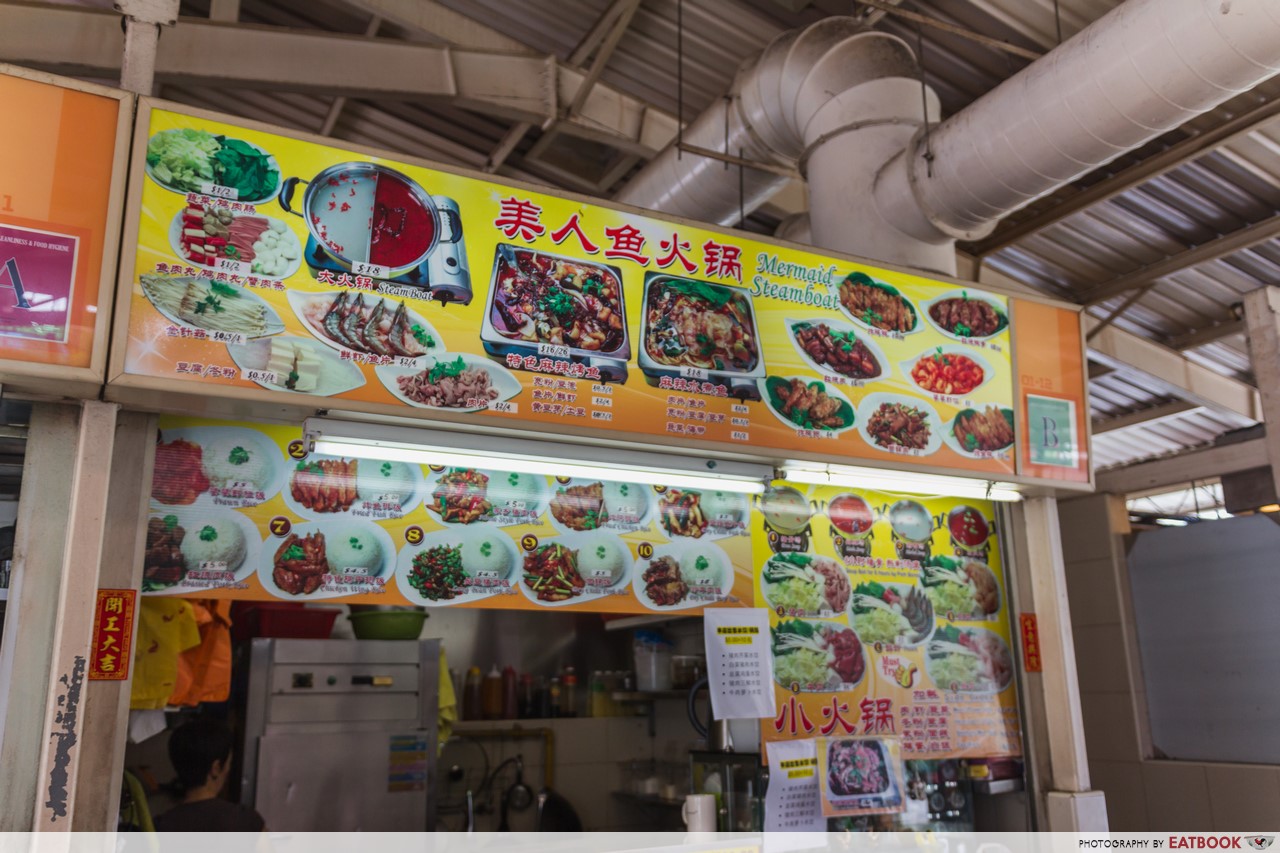 Mermaid Steamboat is located in hawker centre in Circuit Road. It was extremely clean, and comfortable to sit in – the fans were rather strong which meant we didn't feel too warm and there weren't many insects swarming around.
We went during lunchtime and it was pretty empty, so you should have no problems finding a seat, especially on weekdays. The closest MRT Station is MacPherson, and from there you can take any one of eight buses that go directly to the food centre.
The verdict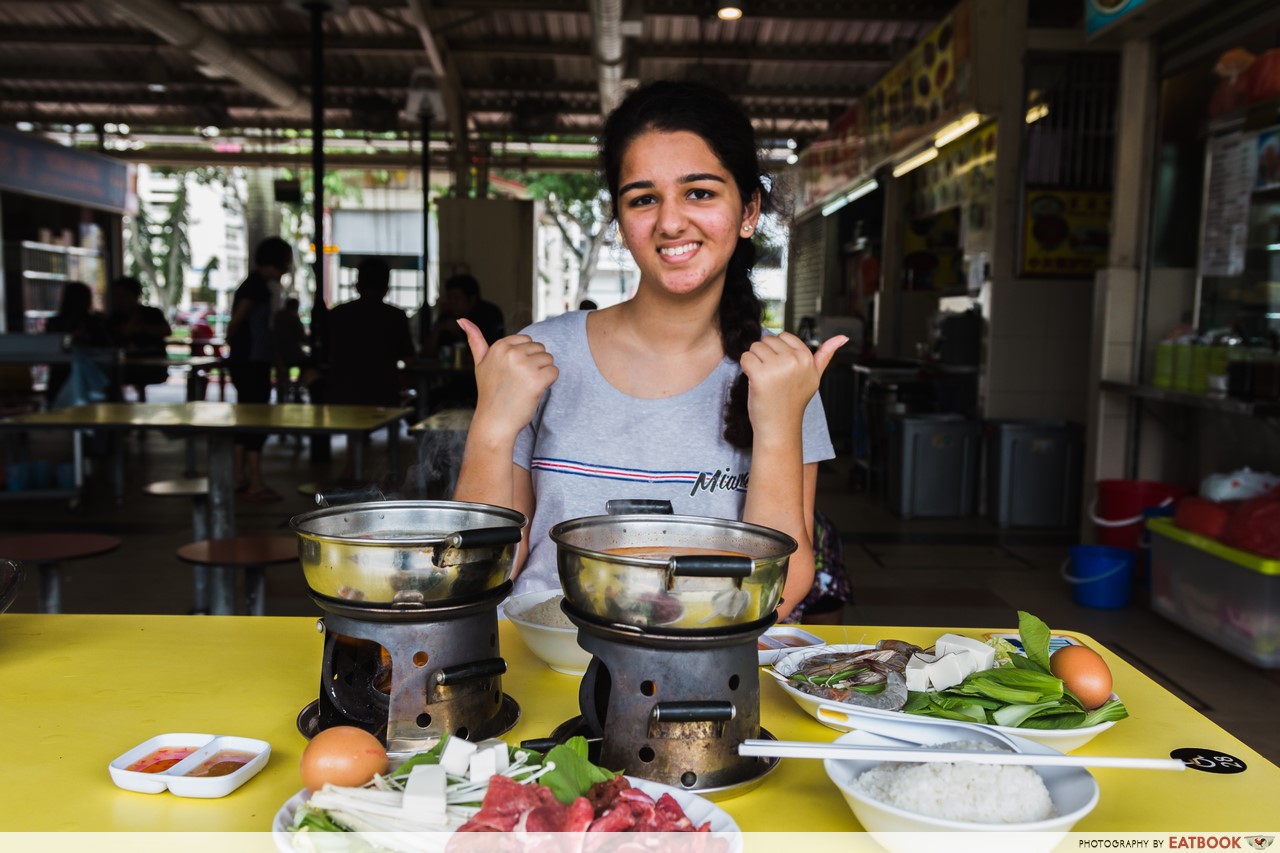 For its price, Mermaid Steamboat is a place I might return to if I was in the area. The ingredients were pretty standard and not necessarily top of the line, but you pay for what you get. The service was also efficient and the meal is hearty enough to satiate any potential steamboat cravings, so be sure to check it out if you're in the area!
This is an independent review by Eatbook.sg
Summary
Pros
– Affordable
– Comfortable ambience
– Convenient location
Cons
– Quality of the food was average
Recommended Dishes: Prawn Steamboat with Egg ($6)
Operating Hours:
Wednesday – Monday: 11am to 9pm
Address: 79A Circuit Road, Circuit Road Food Centre, Singapore 371079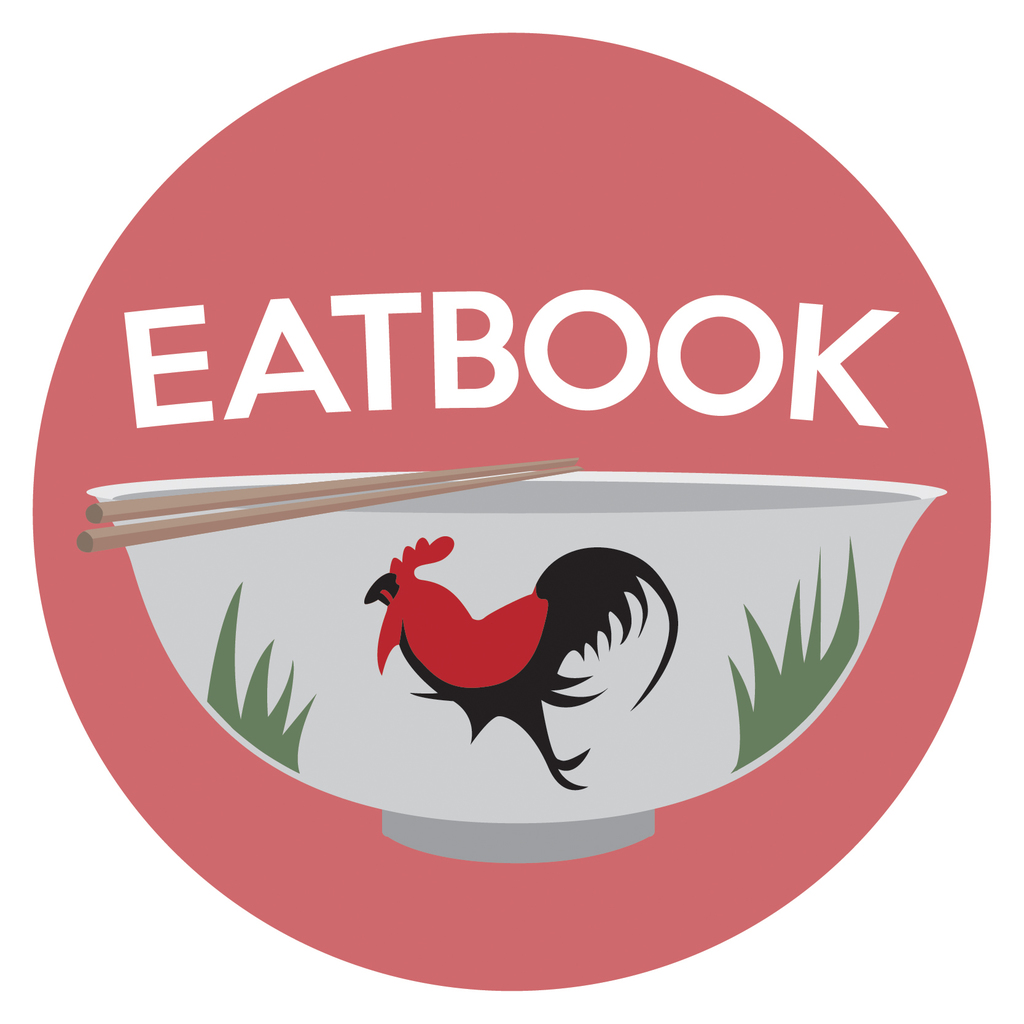 Drop us your email so you won't miss the latest news.