XXL ondeh ondeh in Bedok North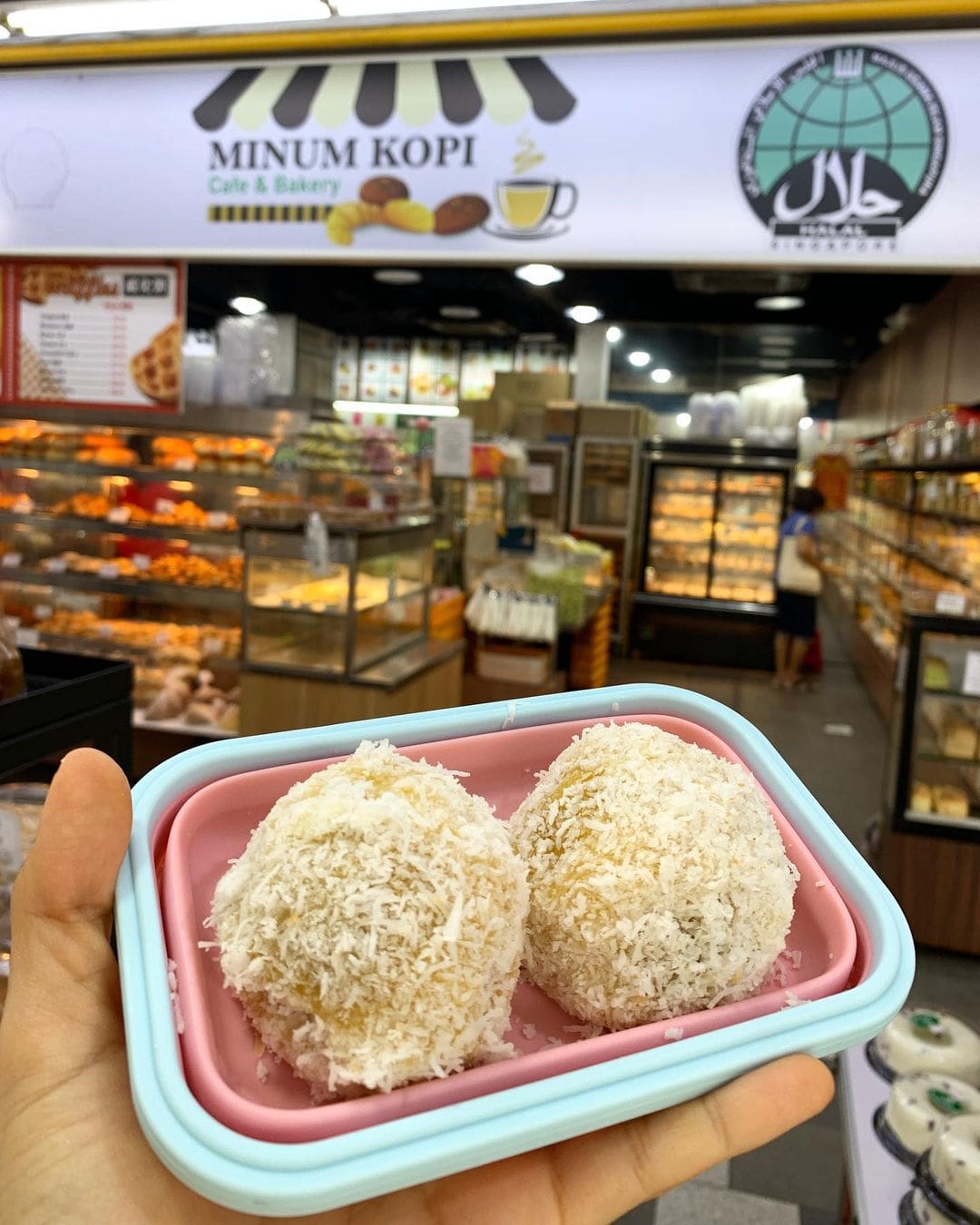 Image credit: @crazeforlesswaste 
Fans of ondeh ondeh will be delighted to know that they can get them in XXL size at Minum Kopi Cafe & Bakery. The bakery is located in Bedok and is halal-certified, and they sell an assortment of bakes including tarts, cakes and more. 
Their golf ball-sized ondeh ondeh remains a gem of a find. Instead of the typical green ones we see at local bakeries, the ones here are made with either regular sweet potato or purple sweet potato, hence taking on either an orangey or purple-ish hue respectively. 
Chai Chee Cai Tou Guo: $2 Old School Fried Carrot Cake Sticks In Bedok North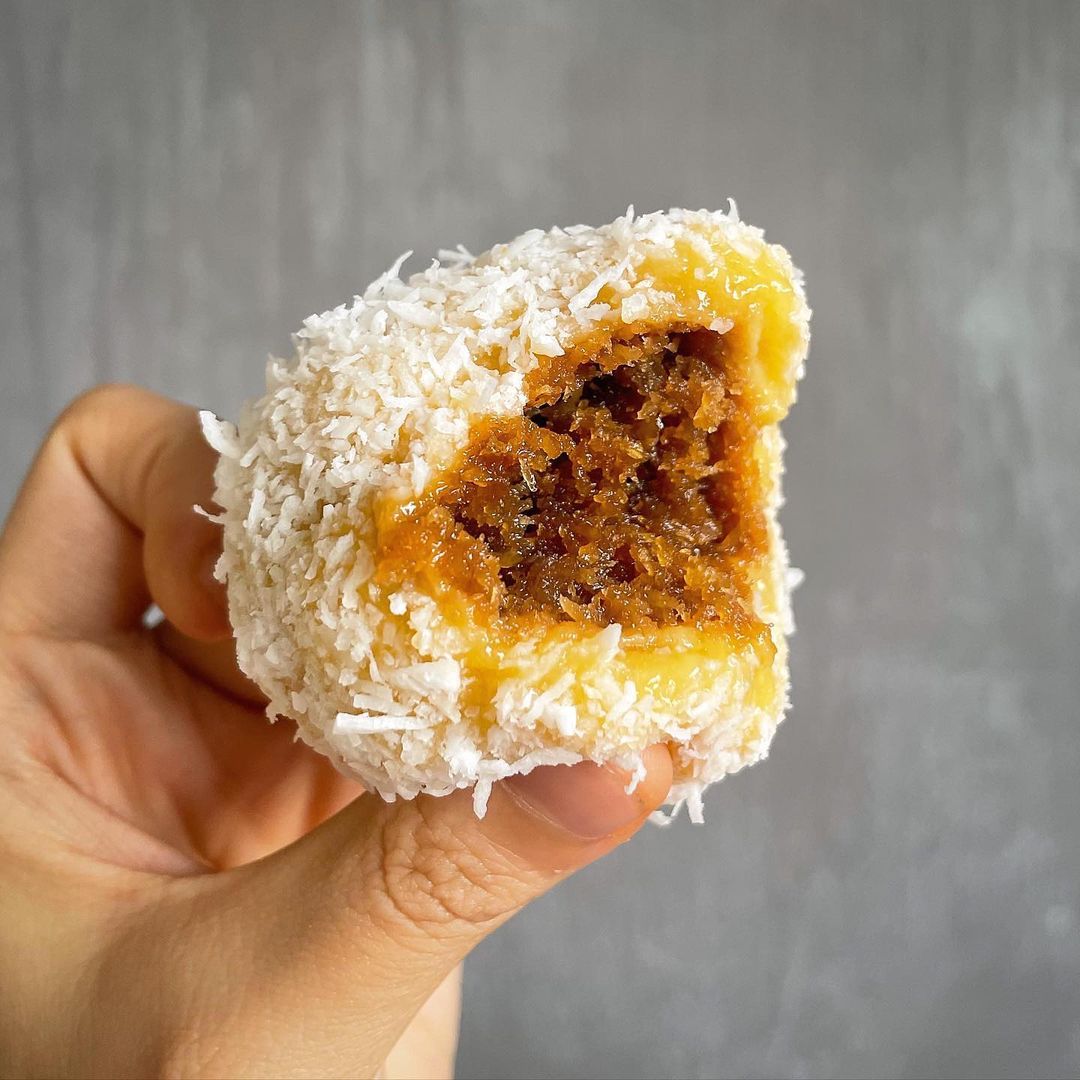 Image credit: @unclebreadman
The Sweet Potato Ondeh Ondeh ($1) features grated coconut mixed with gula melaka, all packed within a bright orange chewy skin coated in crunchy coconut bits. The filling stands out with a distinct aromatic sweetness from the coconut palm sugar, making this a well-balanced sweet treat.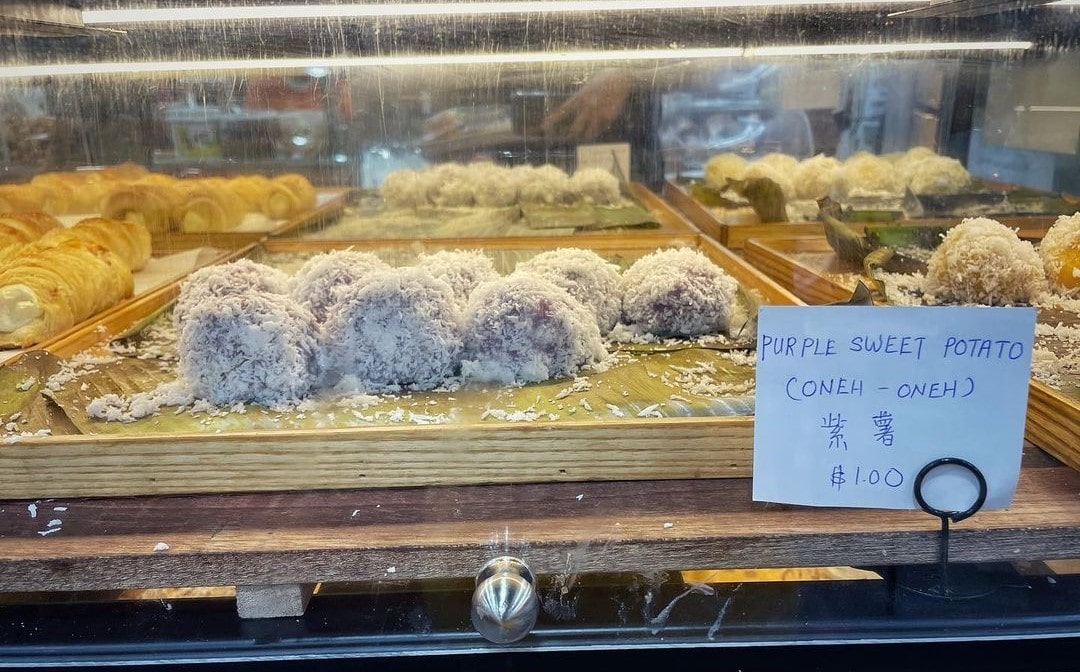 Image credit: @dorimingo813 
Another variety of this chewy goodness is the Purple Sweet Potato Ondeh Ondeh ($1). With a hint of savouriness, this ondeh ondeh sees a slightly less pronounced sweetness as compared to the orange sweet potato version, but still retains its addictive chew.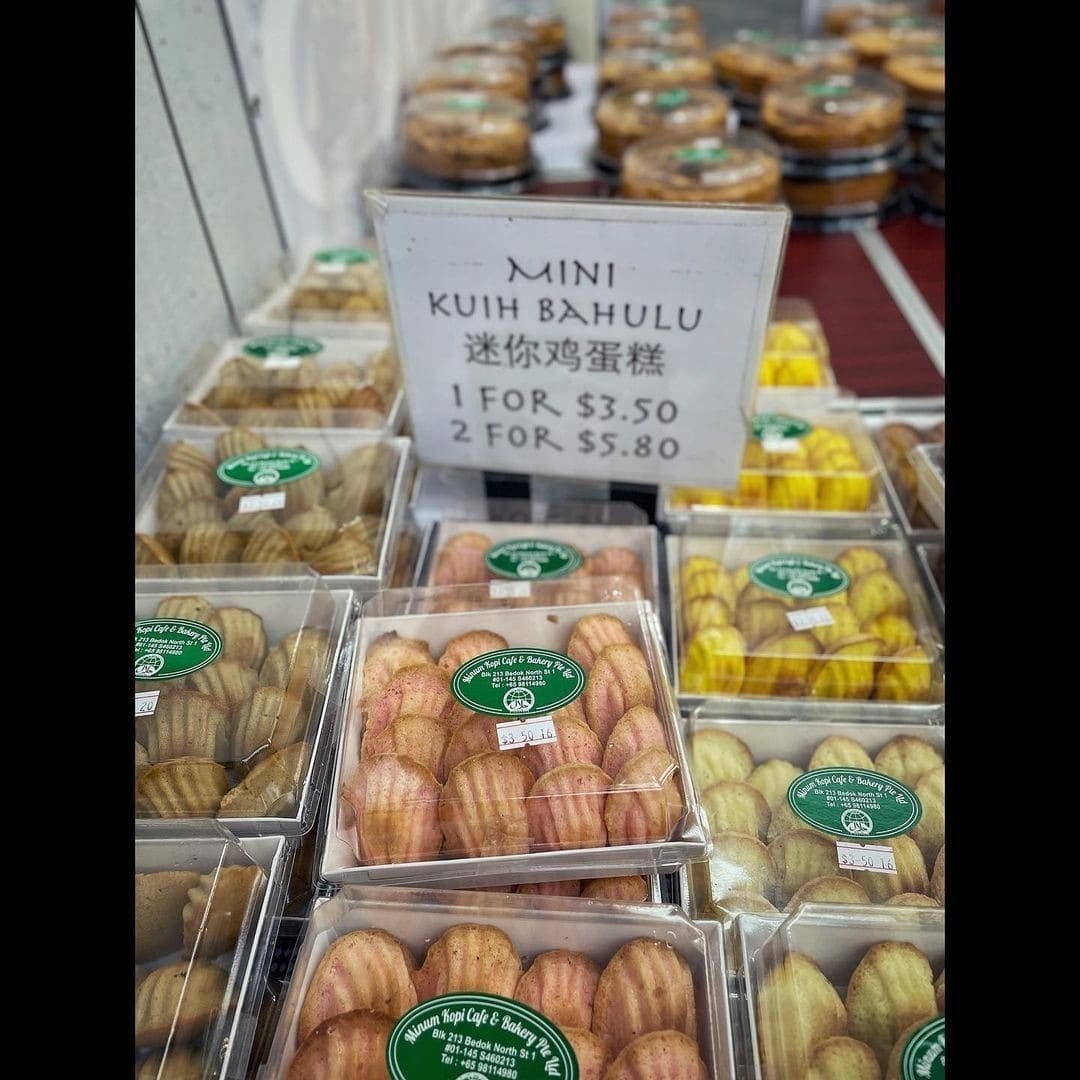 Image credit: @dorimingo813 
For other kueh, check out their adorable Mini Kuih Bahulu ($3.50) which comes in a box of 16 pieces. Conveniently made bite-sized, these are a great snack that you can share between friends and family.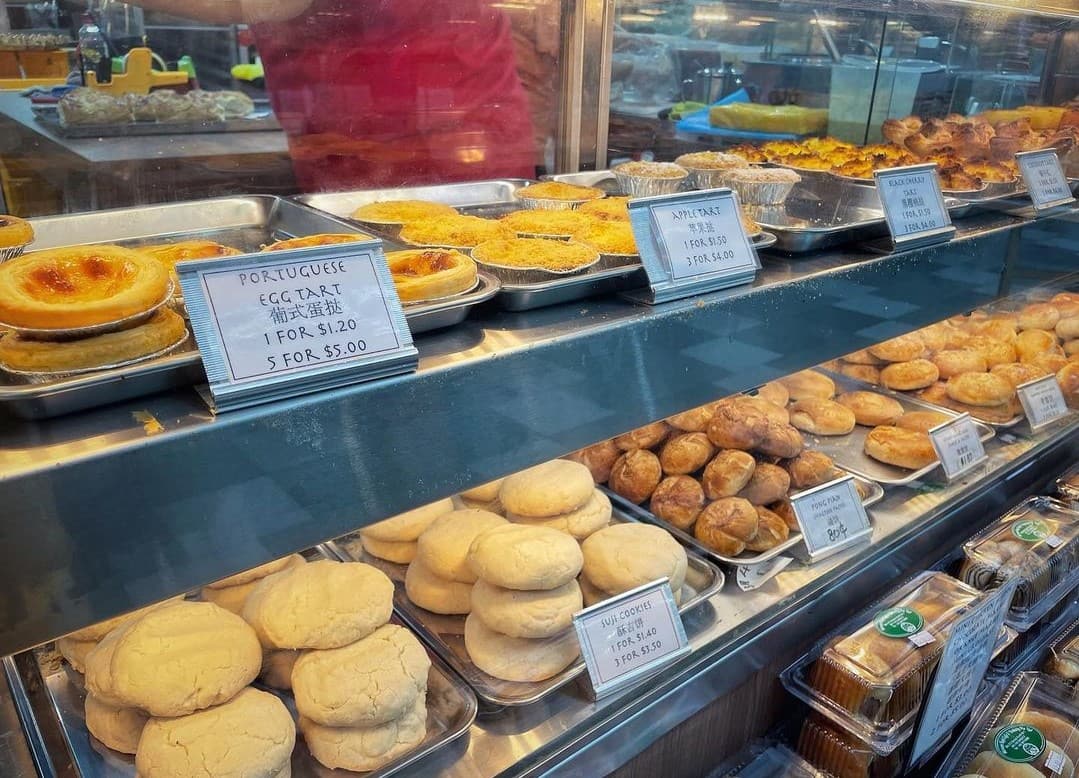 Image credit: @dorimingo813 
You should also try their Apple Tart ($1.50) that is reminiscent of an apple crumble dessert, or the tangy Black Cherry Tart ($11.50) instead. They even have chunky melt-in-your-mouth Suji Cookies ($1.40) that scream "butter" with every bite. 
L.W. Cake Shop Has Old-School Buttercream Cakes In Different Flavours At Bedok
For more unique bakes, check out L.W. Cake Shop for old-school buttercream cakes that will surely bring back memories of your childhood. If you're looking for more food in the area, check out Chai Chee Cai Tou Guo, for $2 fried carrot cake sticks in Bedok North. 
Address: 213 Bedok North Street 1, #01-139, Singapore 460213
Opening hours: Daily 7am to 10pm
Minum Kopi Cafe & Bakery is a halal-certified bakery.
Feature image adapted from @unclebreadman and @crazeforlesswaste 
Chai Chee Cai Tou Guo: $2 Old School Fried Carrot Cake Sticks In Bedok North