Mr Coconut Hougang Mall has 1-for-1
Mr Coconut Hougang Mall recently opened, and with that, Hougang kakis now have access to the popular coconut shakes that have swept across Singapore. To celebrate the opening of their 17th stall, Mr Coconut will be giving out 1-for-1 Original Coconut Shake at their Hougang Mall branch only, on 4 December 2020.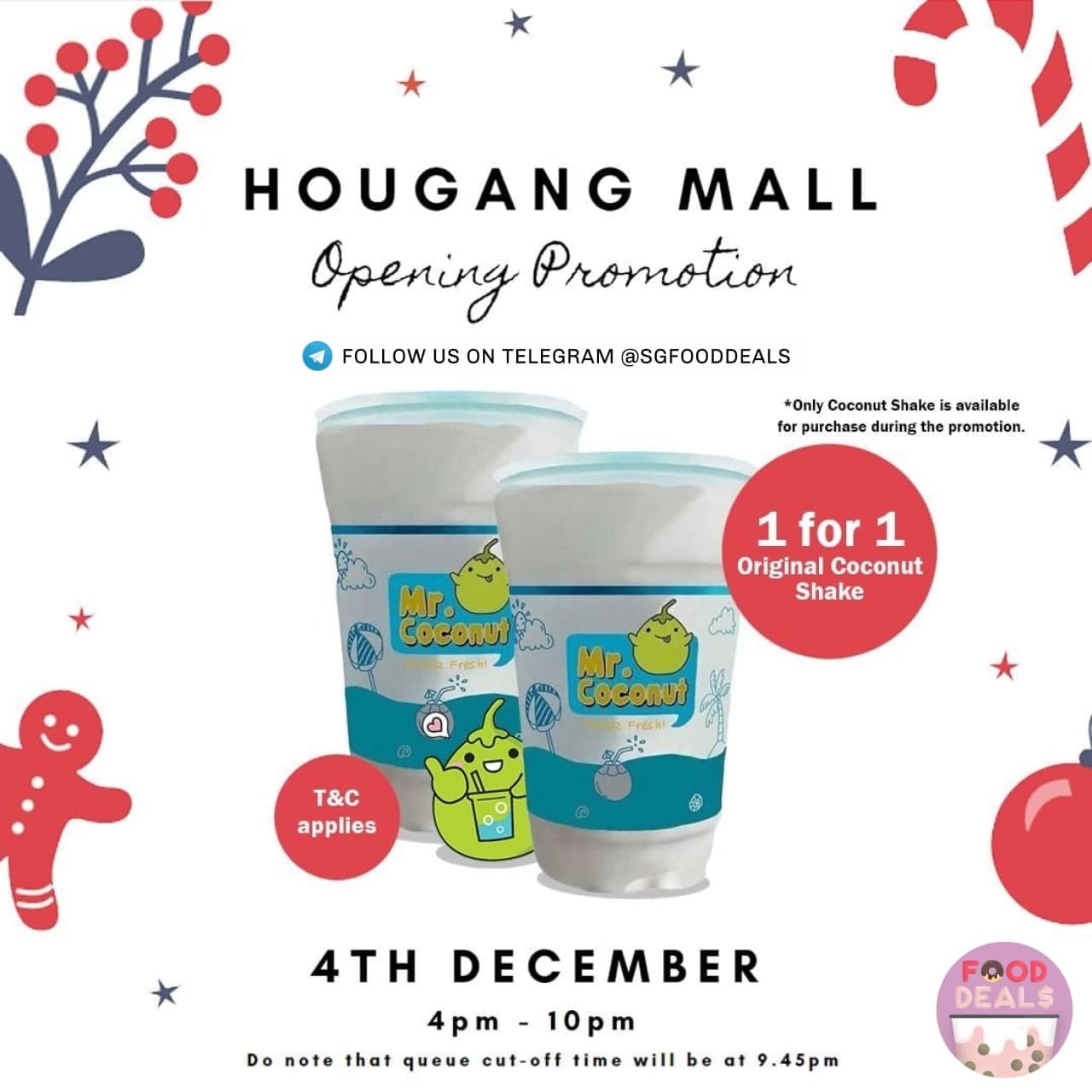 Image credit: @SGFoodDeals
Available from 4pm to 10pm, with the queue closing at 9:45pm, customers can get two Original Coconut Shakes in medium, priced at $4.40, or large, priced at $5.40. Both drinks redeemed have to be of the same size, and redemptions are limited to one pair per customer.
With this promotion, customers can get a Mr Coconut Original Shake under $3, which is quite a steal, especially considering that this is their most popular flavour.
For those who want to get on the bandwagon, Mr Coconut is a homegrown Coconut Shake brand with three key products in their line-up: the Coconut Shake, the Bubble Coconut, and the Fresh Coconut Juice. All are made with 100% fresh coconut juice from Thailand.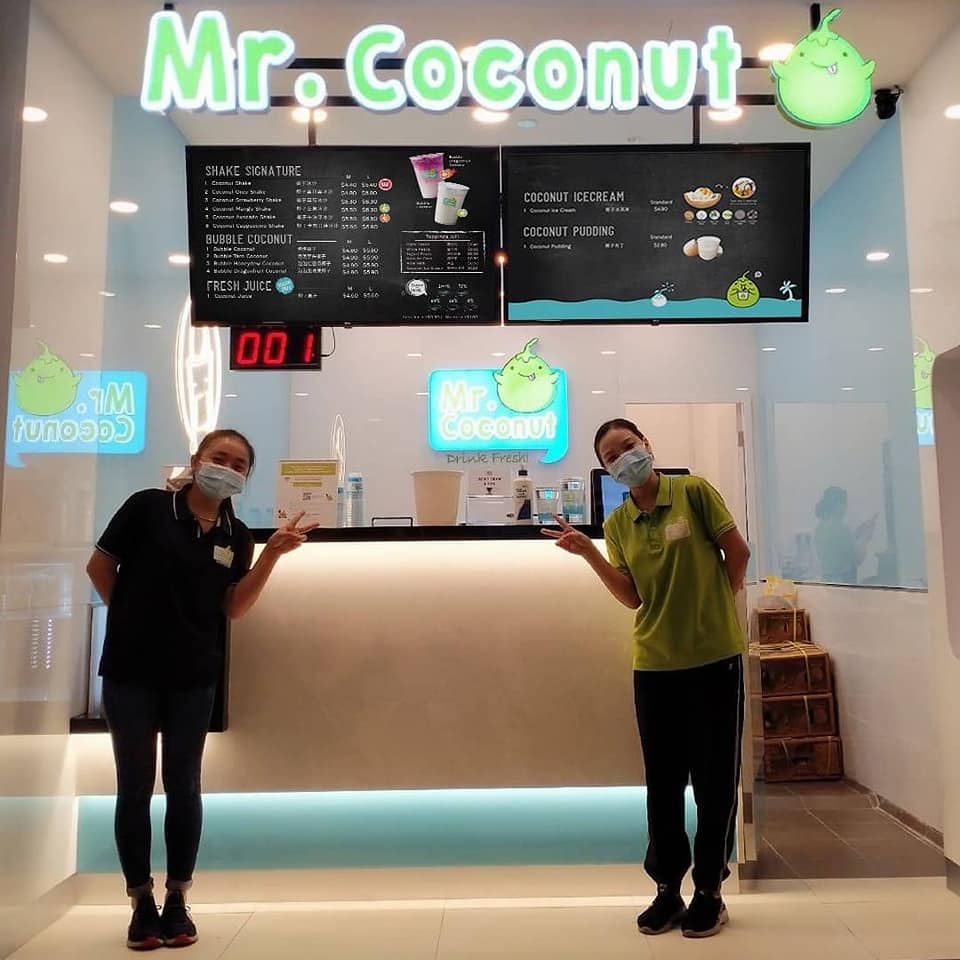 Image credit: Mr Coconut
The Coconut Shake comes in multiple flavours outside the Original, including the popular Avocado ($5.50 for medium, $6.50 for large). Creamy, thick, and rife with the juiciness of avocado and coconut flesh, these drinks are meals in a cup.
The Bubble Coconut, which is a spin on bubble tea, is a touch lighter. A crowd favourite is the Bubble Taro Coconut ($4.90 for medium, $5.90 for large), which comes with orh nee paste and your choice of toppings.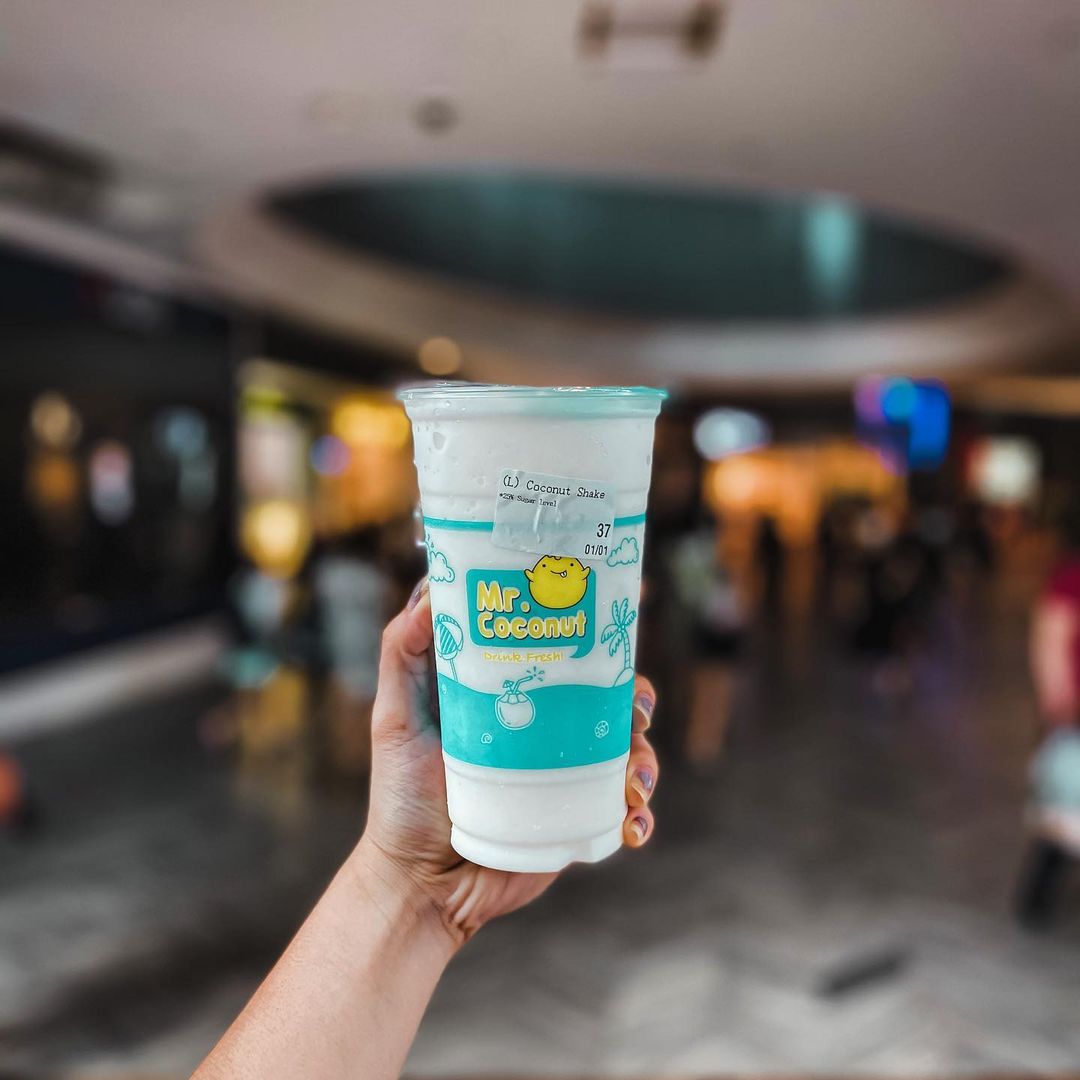 Image credit: @hungrlyn
Outside of the beverages, Mr Coconut also has Coconut Yoghurt (from $2.50), Coconut Pudding ($2.80), Coconut Soft-Serve (from $4.60) and Coconut Ice Cream ($4.90), which comes in a Chatuchak-style coconut husk. These are only available at select outlets.
Do note that the drinks and desserts above are not available for the 1-for-1.
10 Christmas Buffet And Takeaway Menus With Up To 25% Off For Celebrating The End Of 2020
For more food deals, check out our list of Christmas buffet and dining promotions with up to 25% off, and the best year-end takeaway deals for Christmas parties.
Address: 90 Hougang Avenue 10, #01-14, Hougang Mall, Singapore 538766
Opening hours: Daily 10am to 10pm
Website