---
Next-level snacks from familiar brands
---
From Milo and Horlicks to Tao Kae Noi seaweed and Snickers bars, these popular products have made their way into our hearts and our kitchens. But sometimes, it'd be nice to experience the same child-like joy of discovering a new product that has the potential to become the next big thing. Here are 10 next-level snacks from familiar brands that you probably didn't know existed, but could be a new staple in your life.
---
1. Milo Cubes

---
If you're a Milo addict who just can't get enough of this chocolatey, powdery goodness, get your hands on a bag of Energy Cubes. These babies are basically compressed cubes of Milo powder that you can eat like candy. So now you'll get to proudly eat your favourite drink instead of sneakily shoving a spoonful of powder into your mouth. Just make sure you don't finish the entire bag in one seating!
Get it from:
---
2. Ovomaltine Spread
---
Move over peanut butter and hazelnut spreads, there's a new force to be reckoned with: Ovomaltine Crunchy Cream. The name may sound oxymoronic, but "crunchy cream" describes its consistency perfectly. There are little bits of Ovomaltine granules running through the smooth, chocolate cream. These add crunch to the spread and give it a more interesting texture. Great on bread and for eating right out of the jar.
Get it from:
Choco Express
Address: 101 Thomson Road, #01-K16, United Square, Singapore 307591
Opening hours: Daily 11am to 9am
Tel: 6352 0848
Website | Full list of outlets
---
3. McVitie's Nibbles

---
I grew up loving plain ol' digestive biscuits and was stoked when the chocolate-coated versions hit the shelves. Now, McVitie's has come up with Digestives Nibbles. These bite-sized goodies are made by coating crunchy biscuit balls in a thick layer of smooth chocolate. Though milk chocolate is a crowd-favourite, they also have other flavours such as caramel and Hobnobs, which is another type of McVitie's biscuit made with rolled oats.
Get this from:
---
4. Nandos Peri Peri Potato Chips

---
Nando's delicious sauces seem to make everything you slather them on way better. So if you're suddenly hit by a wave of peri peri cravings, grab a bag of Nando's Peri Peri Potato Chips ($4.35). These ridged potato chips are well-seasoned with African bird's eye chillies and could possibly be your new go-to snack. Just like their in-house sauces, you can choose your level of spiciness as these chips come in the original chicken flavour as well as a sizzling hot version.
Check out other unique potato chips you can get in Singapore!
Get it from:
Meidi-Ya Supermarket
Address: 177 River Valley Road, #B1-50, Liang Court Shopping Centre, Singapore 179030
Opening hours: Daily 10am to 10pm
Tel: 6339 1111
Website
---
5. Jelly Belly Soda

---
There's nothing quite like jelly beans that can give you an intense sugar overload. But now, the sugar can hit you twice as fast when you chug a bottle of Jelly Belly Soda. Choose from your favourite Jelly Belly flavours, such as Cream Soda, French Vanilla, Green Apple and Strawberry Jam.
Get it from:
Candylicious
Address: 26 Sentosa Gateway, 01-225-230, Singapore 098138
Opening hours: Daily 10am to 10pm
Tel: 6686 2100
Website
---
6. Mentos Chocolate

---
Though the original mint-flavoured Mentos candies are great to chew on, the choices on flavour gets boring after a while. However, they've stepped up their game and created Mentos Choco ($5.50). These updated candies are more decadent and feature richer, more luxurious flavours such as chocolate and caramel. Each candy comes with a smooth filling while its outer layer still takes on the chewy texture similar to regular Mentos sweets.
Get it from:
---
7. Tabasco Chocolates

---
We've all heard of the unique chilli-chocolate combination, but not many know about Tabasco chocolate. These wedges of Tabasco Spicy Chocolate ($9.95) are a balanced blend of bittersweet flavours and heat from the famous hot pepper sauce. So whether you're an adventurous foodie, or even if you're just curious, these wedges are definitely worth a try.
Get it from:
Meidi-Ya Supermarket
Address: 177 River Valley Road, #B1-50, Liang Court Shopping Centre, Singapore 179030
Opening hours: Daily 10am to 10pm
Tel: 6339 1111
Website
---
8. Tao Kae Noi Instant Ramen

---
If you love salty snacks, you've probably gone through bags of Tao Kae Noi seaweed like I have.  Now, this popular brand has incorporated their addictive snacks into instant ramen. Each pack of Tao Kae Noi Ramen ($4.90) comes with two pieces of seaweed that can be used to garnish your noodles. The original flavour is jam-packed with umami, and those who enjoy spicy food can get the tom yum version!
Get it from:
Tao Kae Noi Land
Address: 3 Temasek Boulevard, #03-362/363, Suntec City Mall, Singapore 038983
Opening hours: Daily 11am to 9pm
---
9. Snickers Protein Shake
---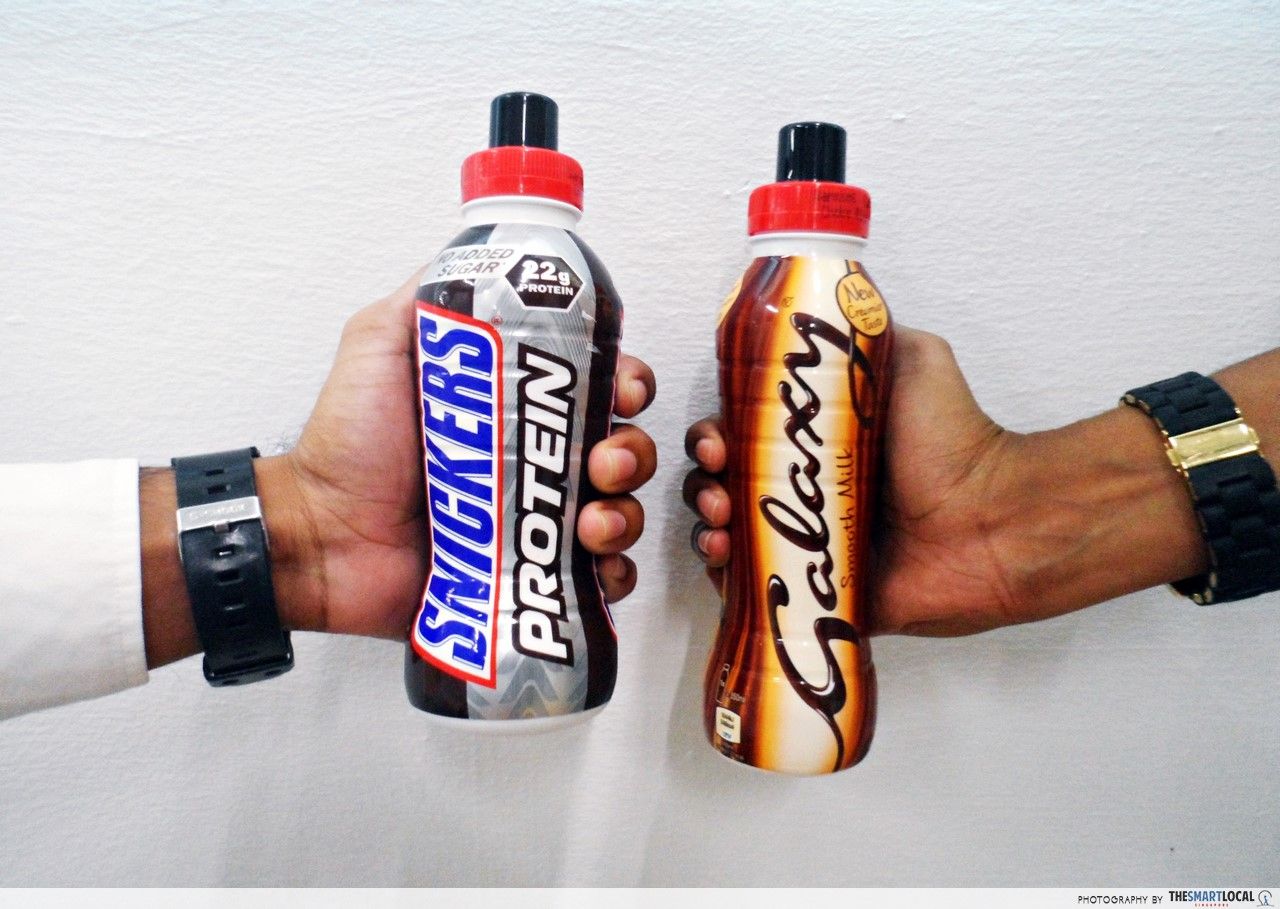 Working out doesn't have to be as painful with these chocolate bar protein shakes. Though counting on a bottle of Snickers Protein Shake ($3.90) to get #swol might be highly questionable, getting it is worth for those who treat their taste buds as kings. If getting jacked isn't in your to-do list, opt for a Galaxy Chocolate Shake ($3.20), which is a richer, more satisfying version of average chocolate milk.
Get it from:
Address: 145 Syed Alwi Road, Mustafa Centre, Singapore 207704
Opening hours: Daily 24 hours
Tel: 6295 5855
---
10. Horlicks Foodles
---
We all know Horlicks as the instant malted milk drink, but what you may not know is that you can buy Horlicks instant noodles as well. There are two flavours of Foodles ($2.50) for you to choose from: Ala Masala and Crazy Curry. Both versions do not contain MSG or added preservatives; the former is marketed as a multi-grain product while the latter has a slightly spicier kick to it.  
Get it from:
Karthika Supermarket
Address: 34 Buffalo Road, Singapore 219796
Opening hours: Daily 8am to 10pm
Tel: 6297 7533
Website
---
Say hi to the newbies in your kitchen
---
There are some classics that will never get old, but that doesn't mean we shouldn't give these interesting alternatives a shot. Leave a comment below telling us which of these products you think can be your next go-to.
---
Featured image adapted from Instagram user snackkmedan's post.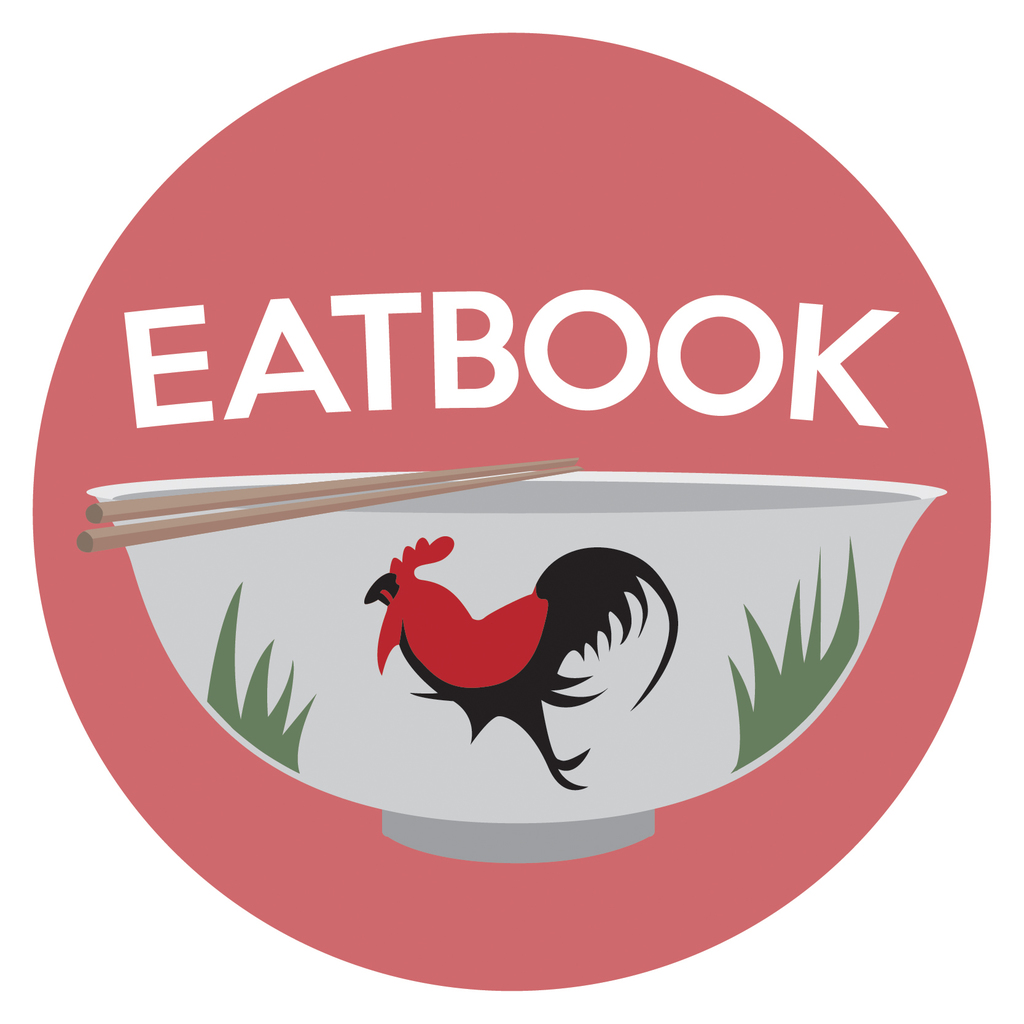 Drop us your email so you won't miss the latest news.