NISSIN launches new Big Cup Noodles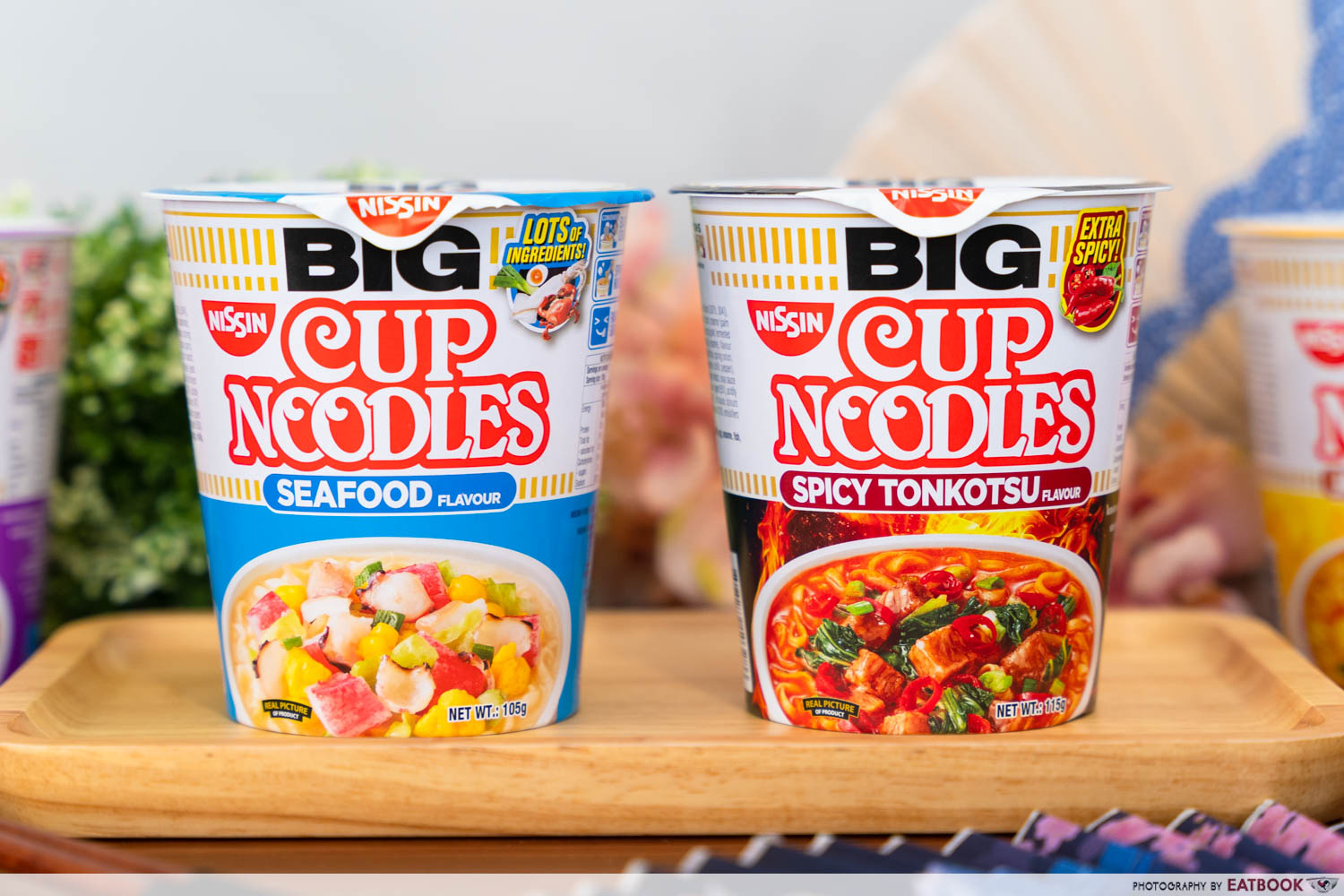 We've got big news for you! NISSIN has launched an exciting new flavour as part of their Big Cup Noodles series, and it's none other than the Spicy Tonkotsu! Another one of NISSIN's most popular flavours is also given a size upgrade—the fan-favourite Seafood Cup Noodles.
The noodles can be found in most supermarkets and convenience stores and are priced at $2.42 per cup. Do note that the price may vary across retailers.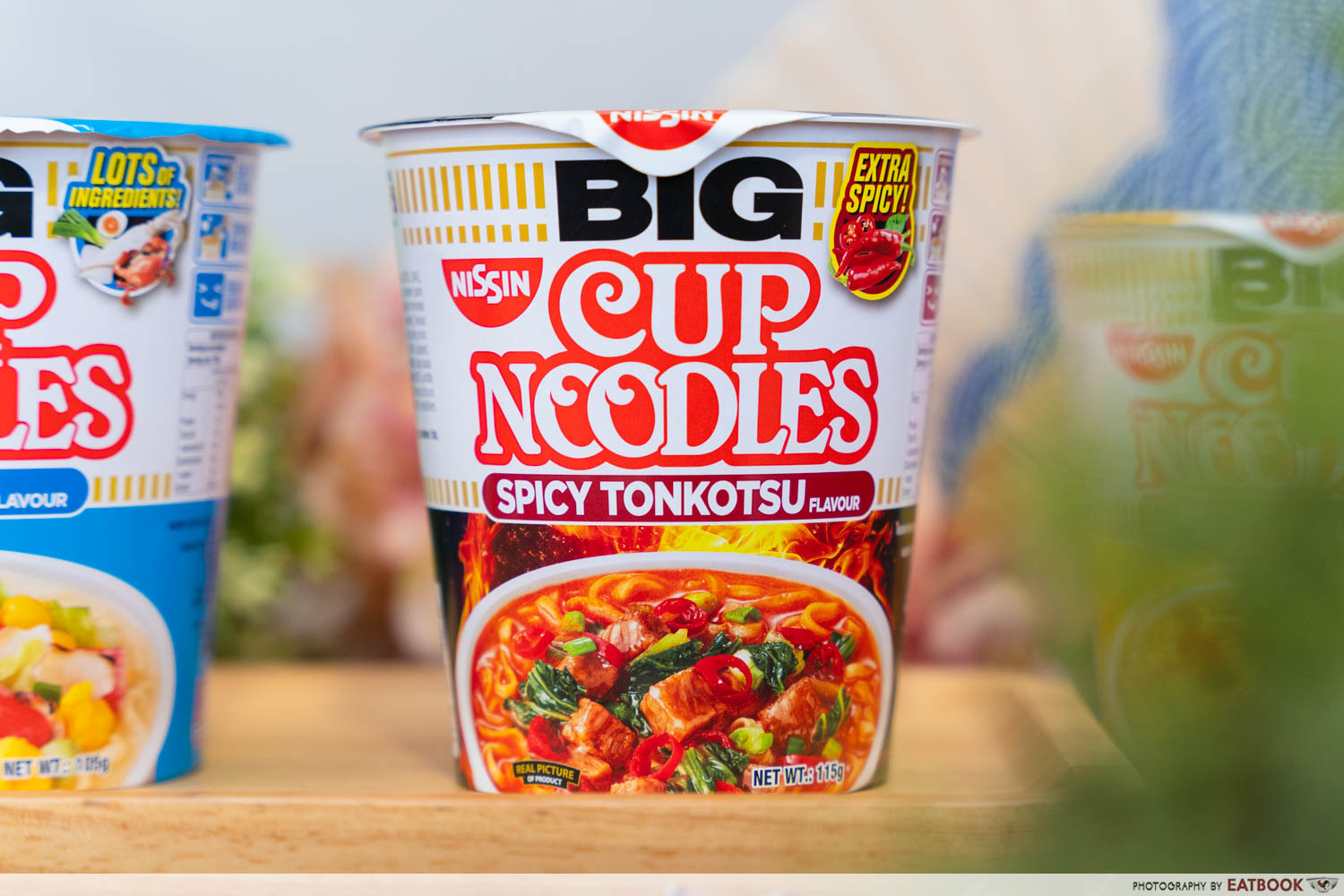 Psst, a little birdie also told us that the Spicy Tonkotsu will be NISSIN's Cup Noodles spiciest noodle yet!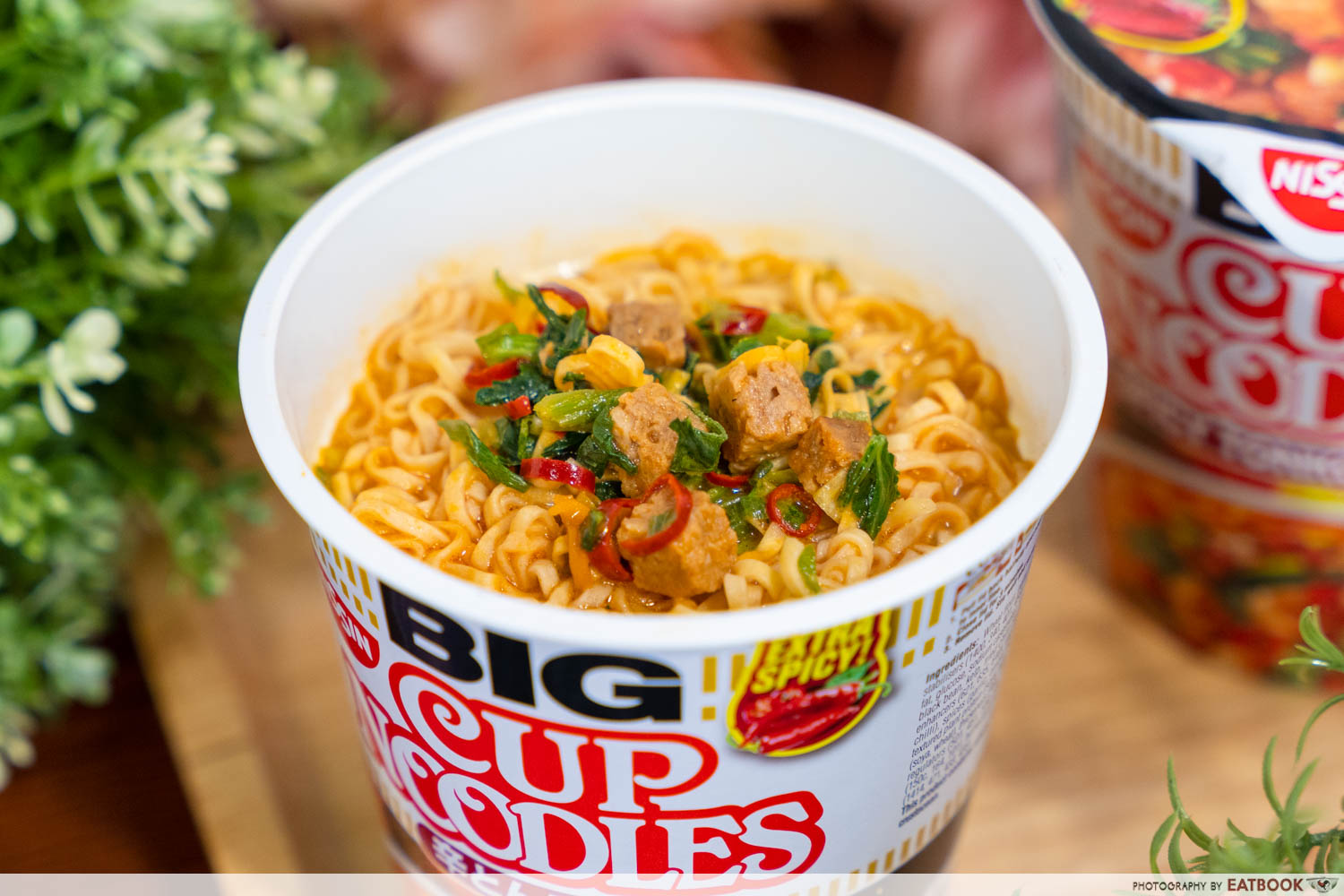 The spicy noodles are packed with ingredients such as bok choy, spring onions, plant-based pork cubes, and chilli padi.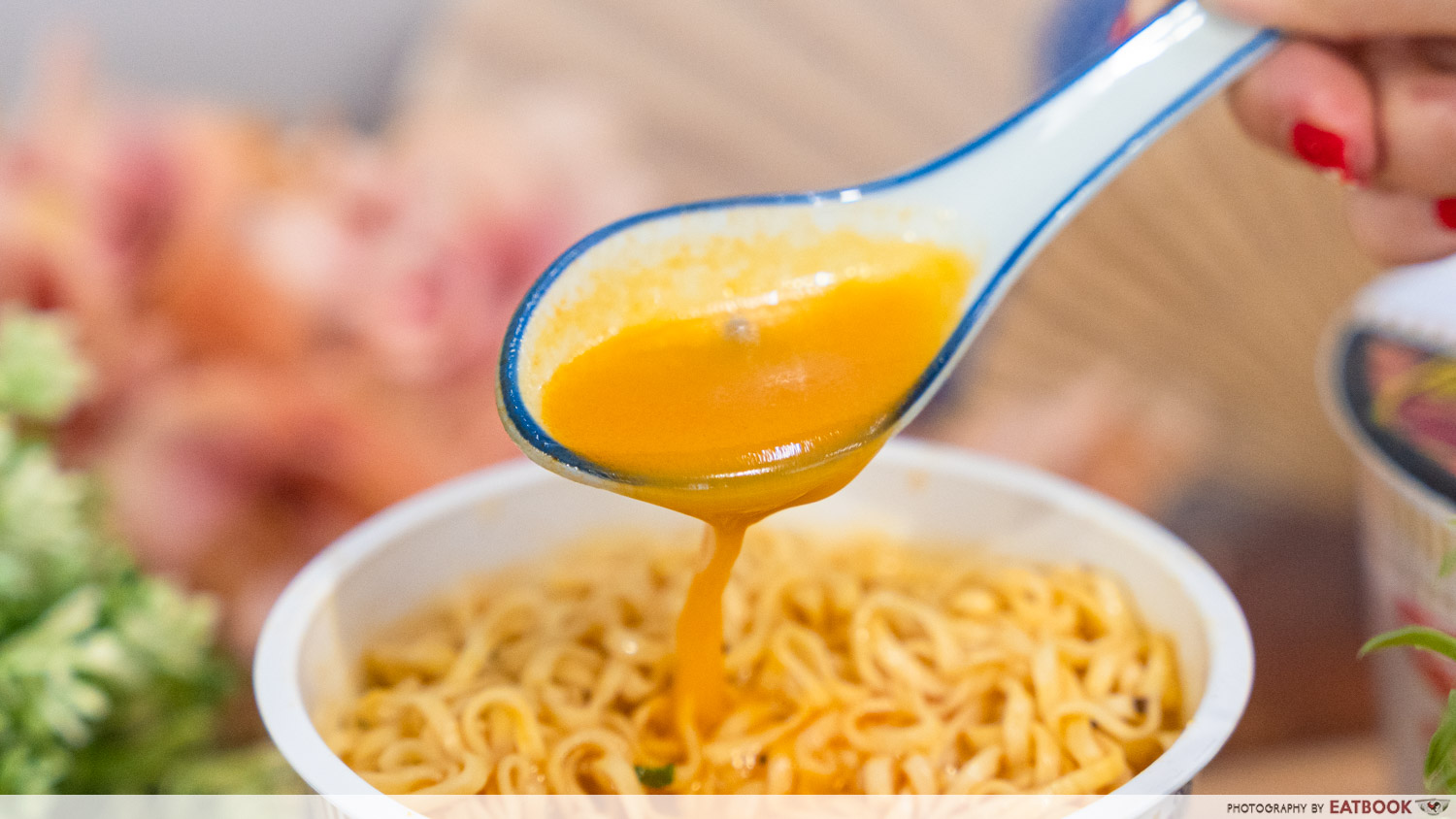 The broth is the shiok kind of spicy, the type that'll make you sweat with just a few sips. It's also on the thicker side, with a meaty yet piquant flavour that lingers on the tongue and at the back of the throat.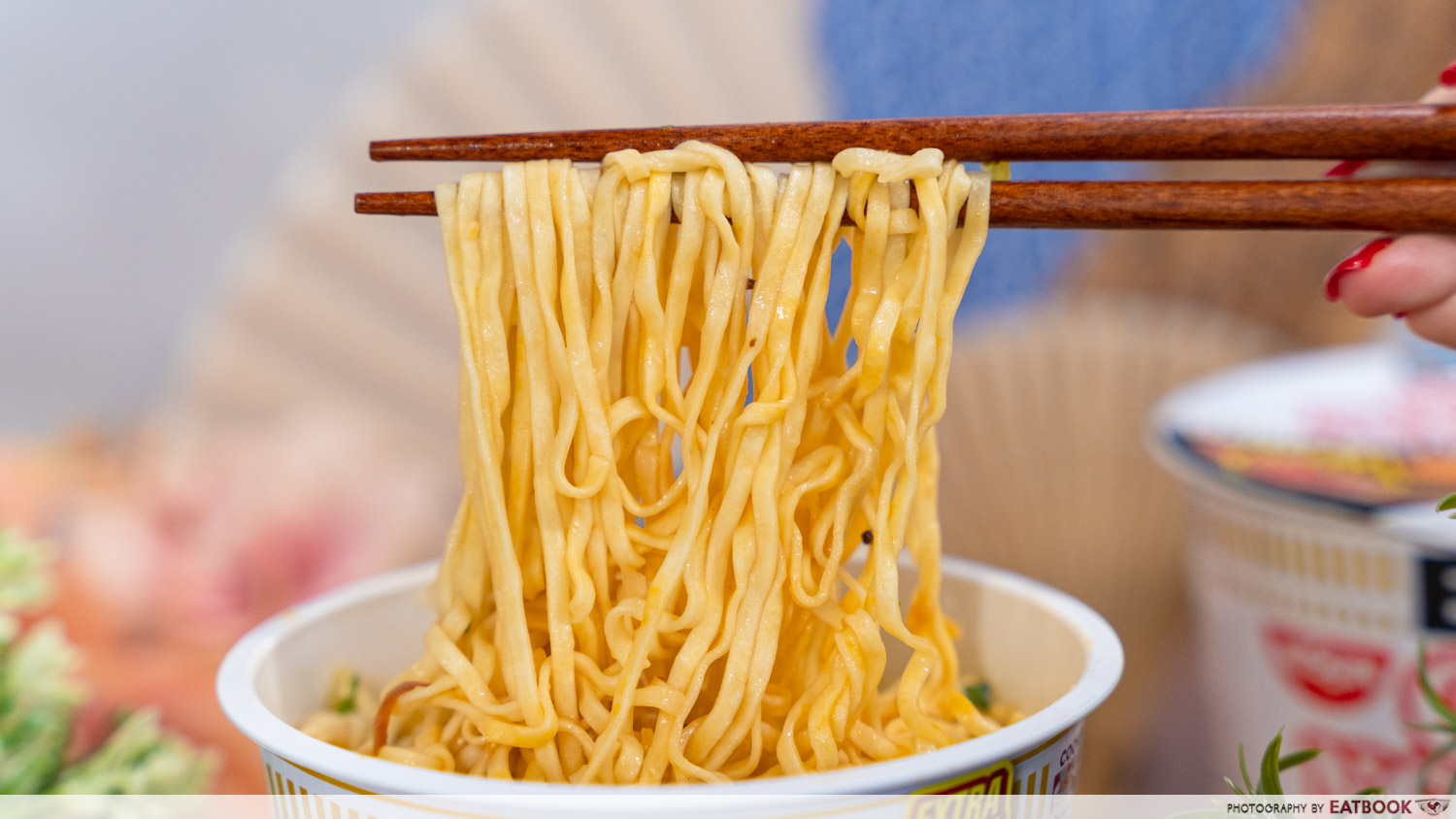 As for the wheat flour noodles, they soak up the spicy broth to become increasingly tender and moist. There are much more noodles in this big cup compared to the regular-sized Cup Noodles, which will easily fill up even the biggest of eaters.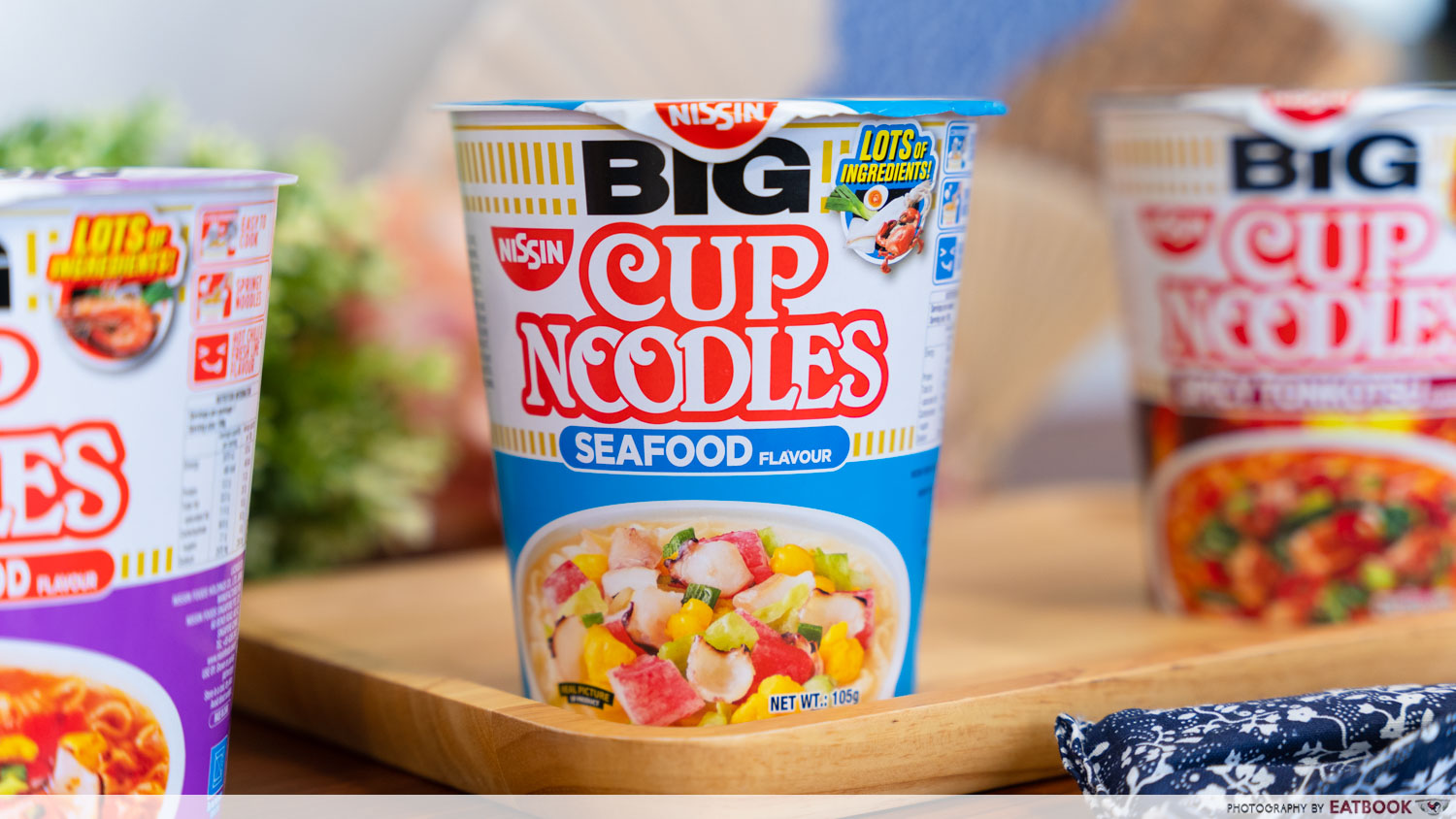 Our favourite Seafood Cup Noodles are also now upsized, promising more ingredients that will make for an even more filling meal.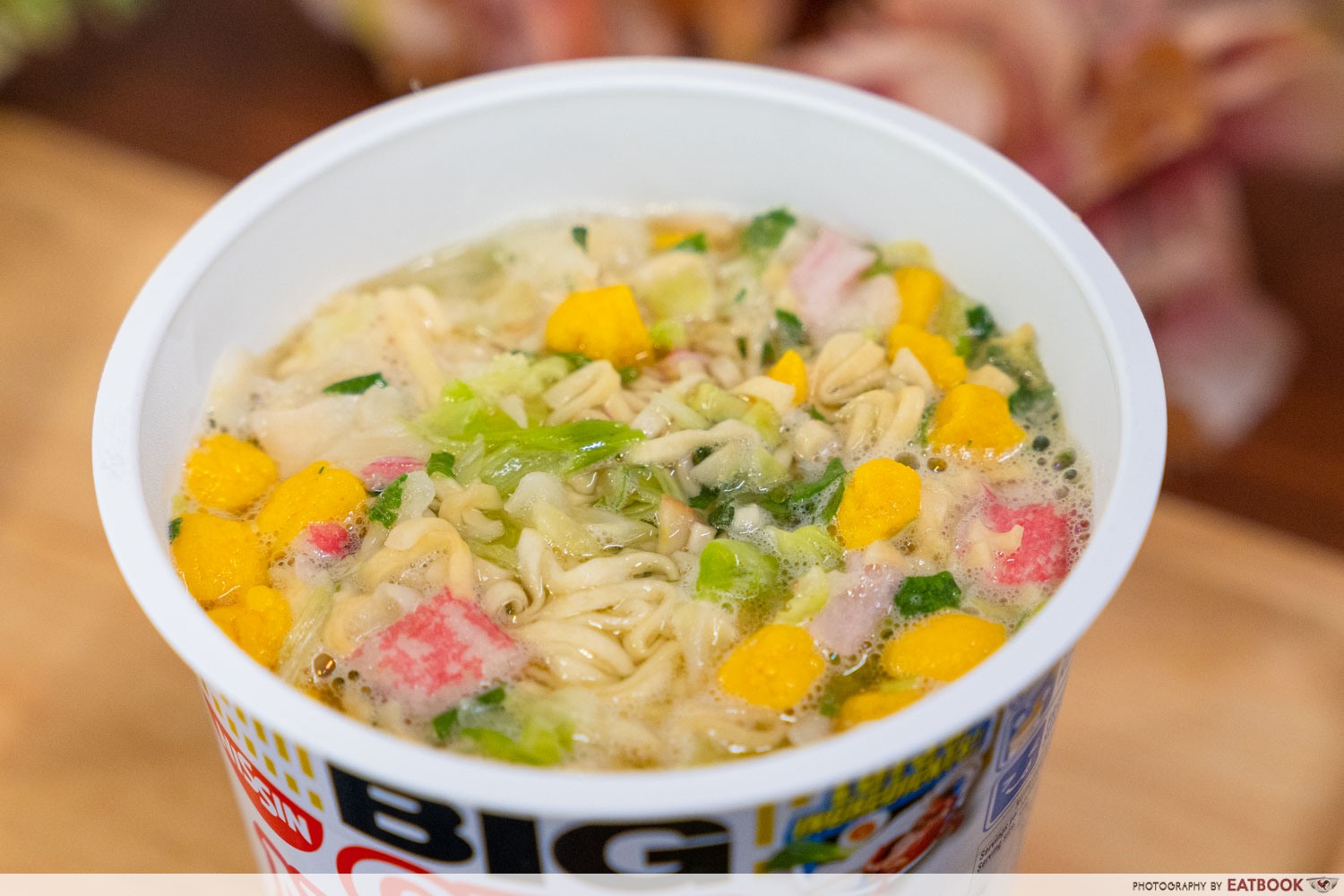 The noodles are cooked in the classic seafood broth we all love and know so well, garnished with additional dehydrated eggs, squid, crab sticks, cabbage and spring onions. These simple ingredients elevate the soup's flavour, making it super savoury without being too salty.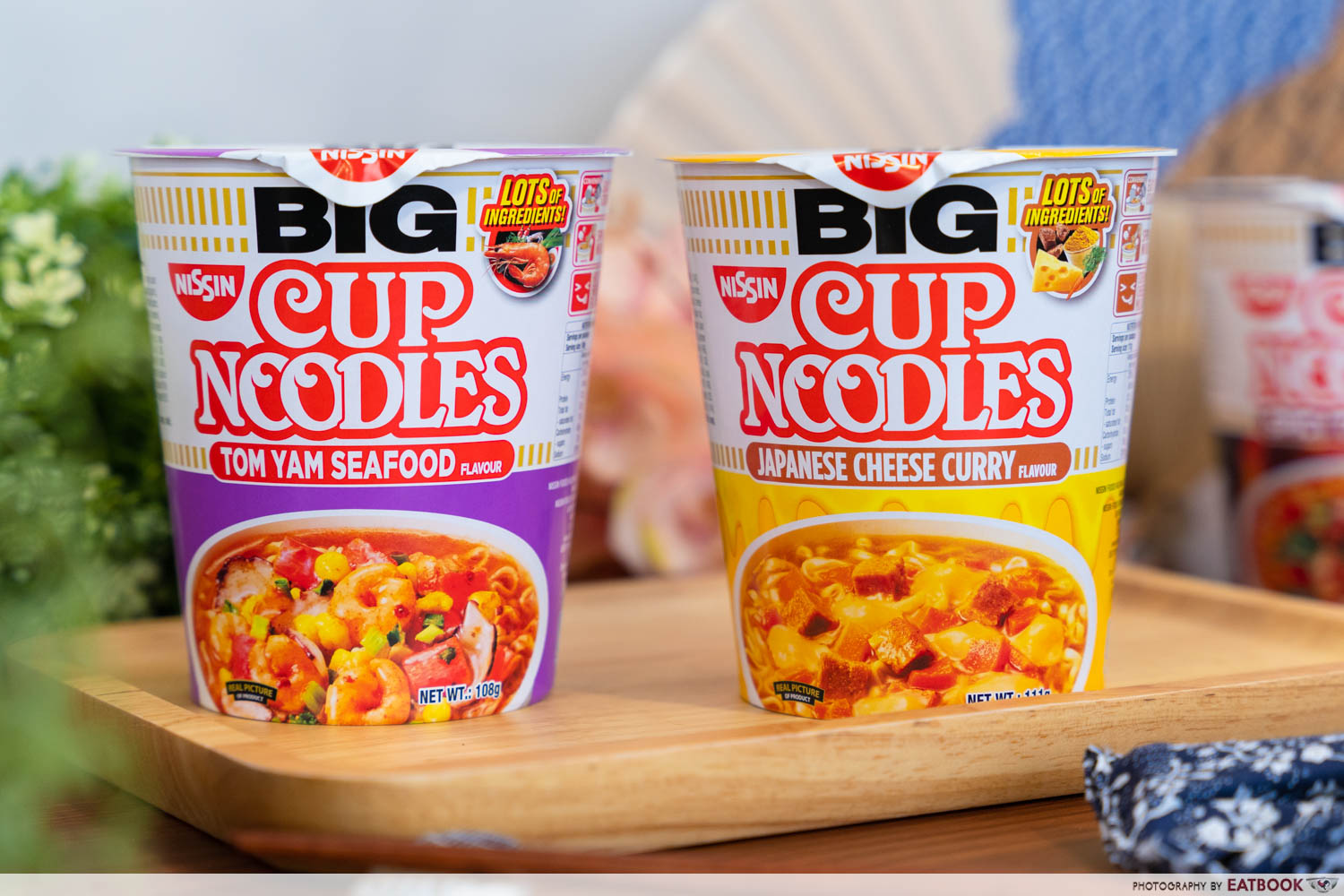 Spice fans can also dig into two other Big Cup Noodles flavours—Tom Yam Seafood, with its flavourful broth highlighting balanced notes of lemongrass, lime, and fish sauce, and the Japanese Cheese Curry, which comes with savoury meat patty bits and dried cheese curds that melt into the broth upon cooking.
Thanks to these Big Cup Noodles, gone are the days when you need to reach for another cup just to fill your stomach. Whether you're in need of a quick snack or something to ease those hunger pangs in the middle of the night, your tummy will surely be happy with these simple yet delicious noodles.
This post was brought to you by NISSIN.
Photos taken by Melvin Mak.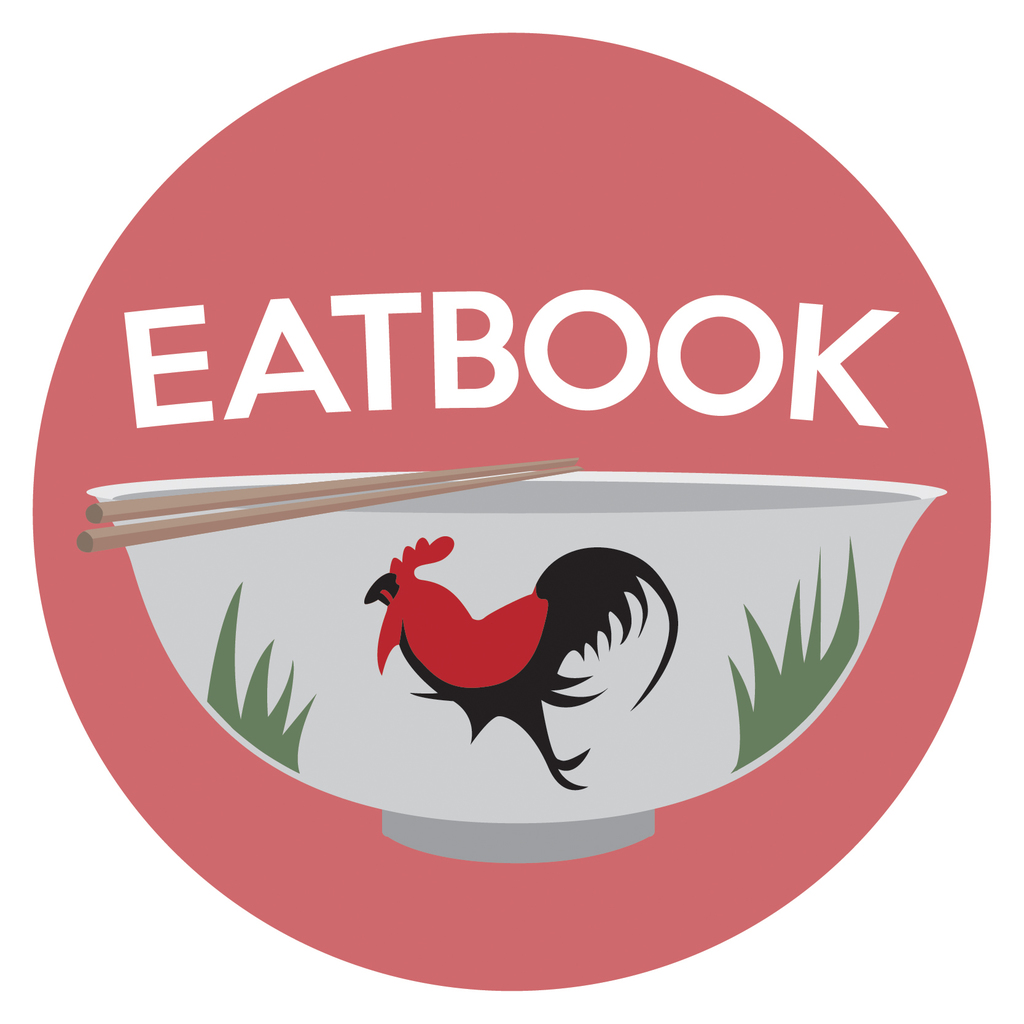 Drop us your email so you won't miss the latest news.