Add Nissin Korean Army Stew noodles to your pantry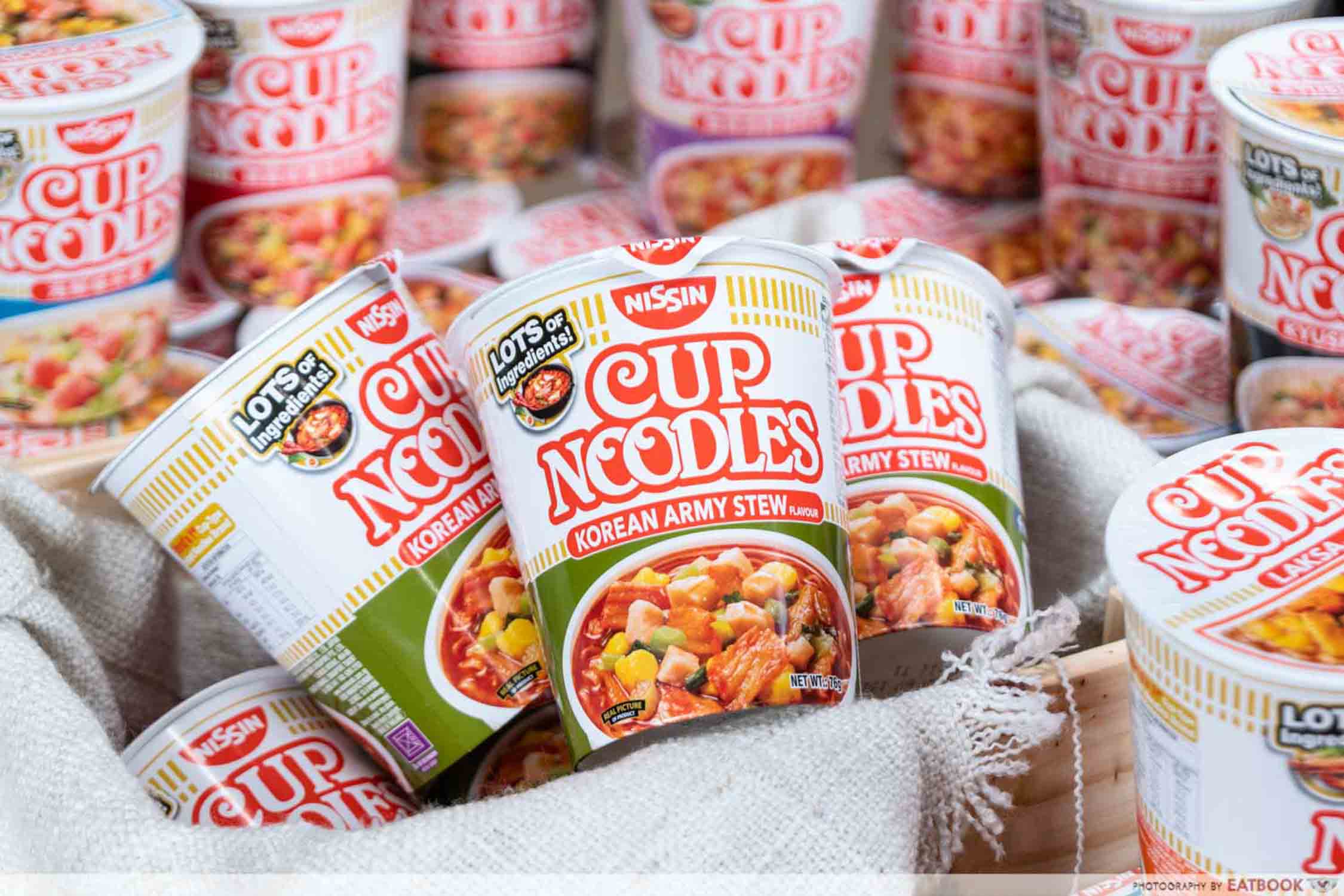 Budae-jjigae (army stew) is one of my favourite Korean dishes. To me, it's a zhng-ed up steamboat – spoiling me with a smorgasbord of ingredients and umami-laden broth. Unfortunately, since the dish is best eaten in groups, my army stew outings are limited to the rare occasions my friends crave Korean food.
Thankfully, my days of staring enviously at mukbangs are over, for Nissin has just launched Korean Army Stew Flavoured Noodles in Singapore!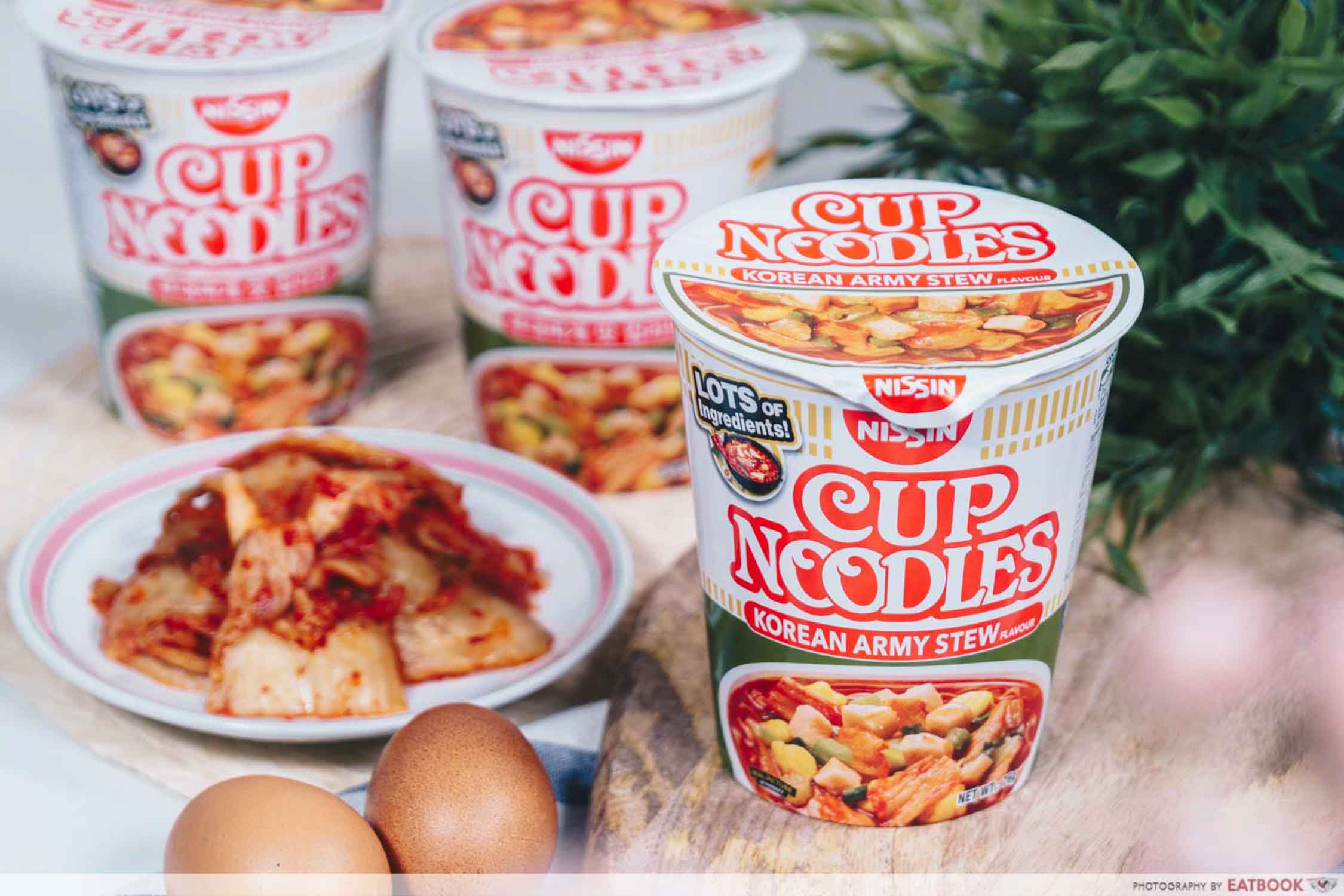 Available at all major supermarkets and convenience stores, this will def' be cheaper than any army stew out there! If you are lost among the endless shelves of cup noodles, look out for the olive green packaging of the Korean Army Stew Flavoured Noodles.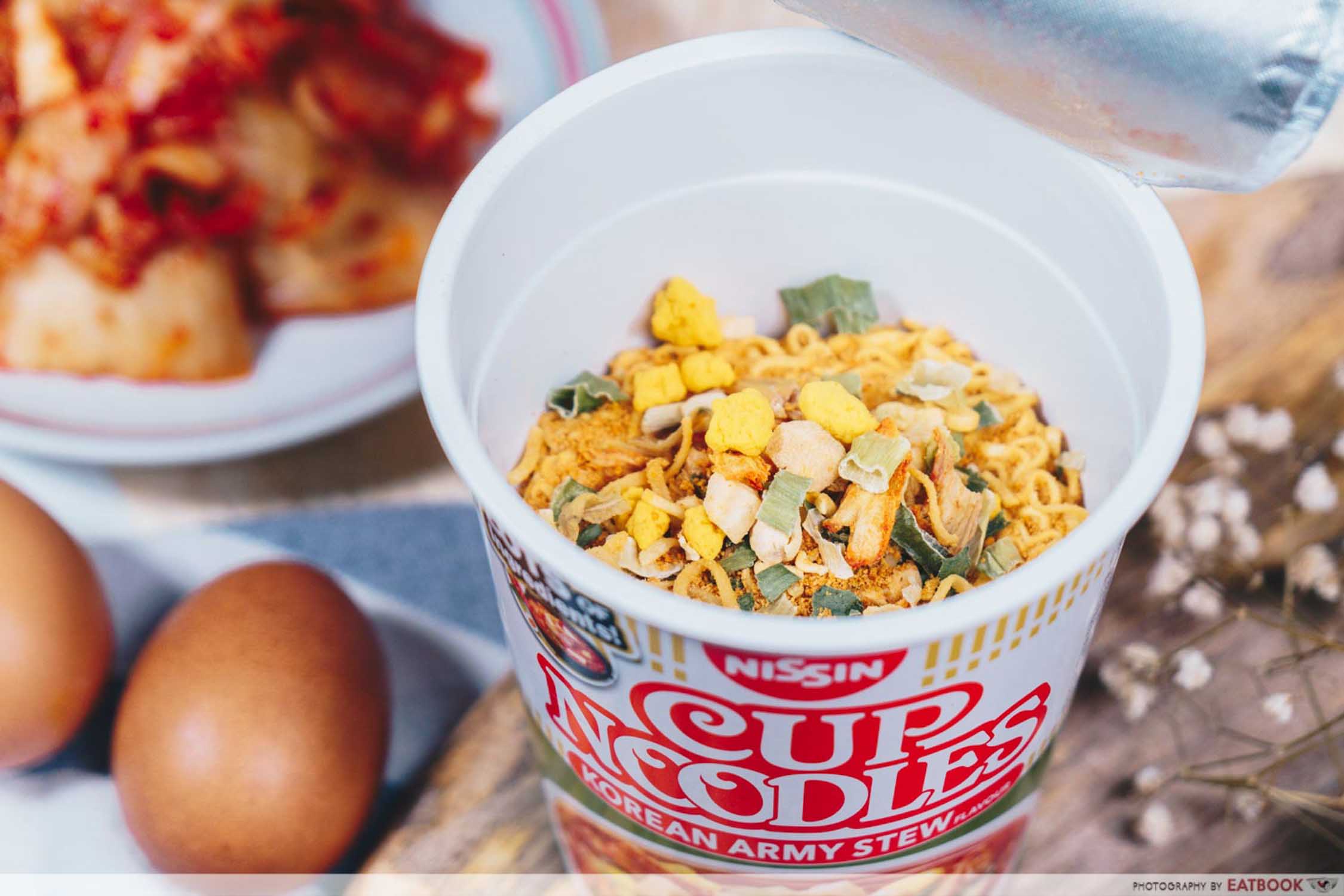 Army stew is loved for its plethora of ingredients and I liked how Nissin has replicated this feature with their instant noodles. Opening the packaging, I was greeted by a myriad of toppings, including kimchi slices, diced chicken, cabbage, egg, and spring onions.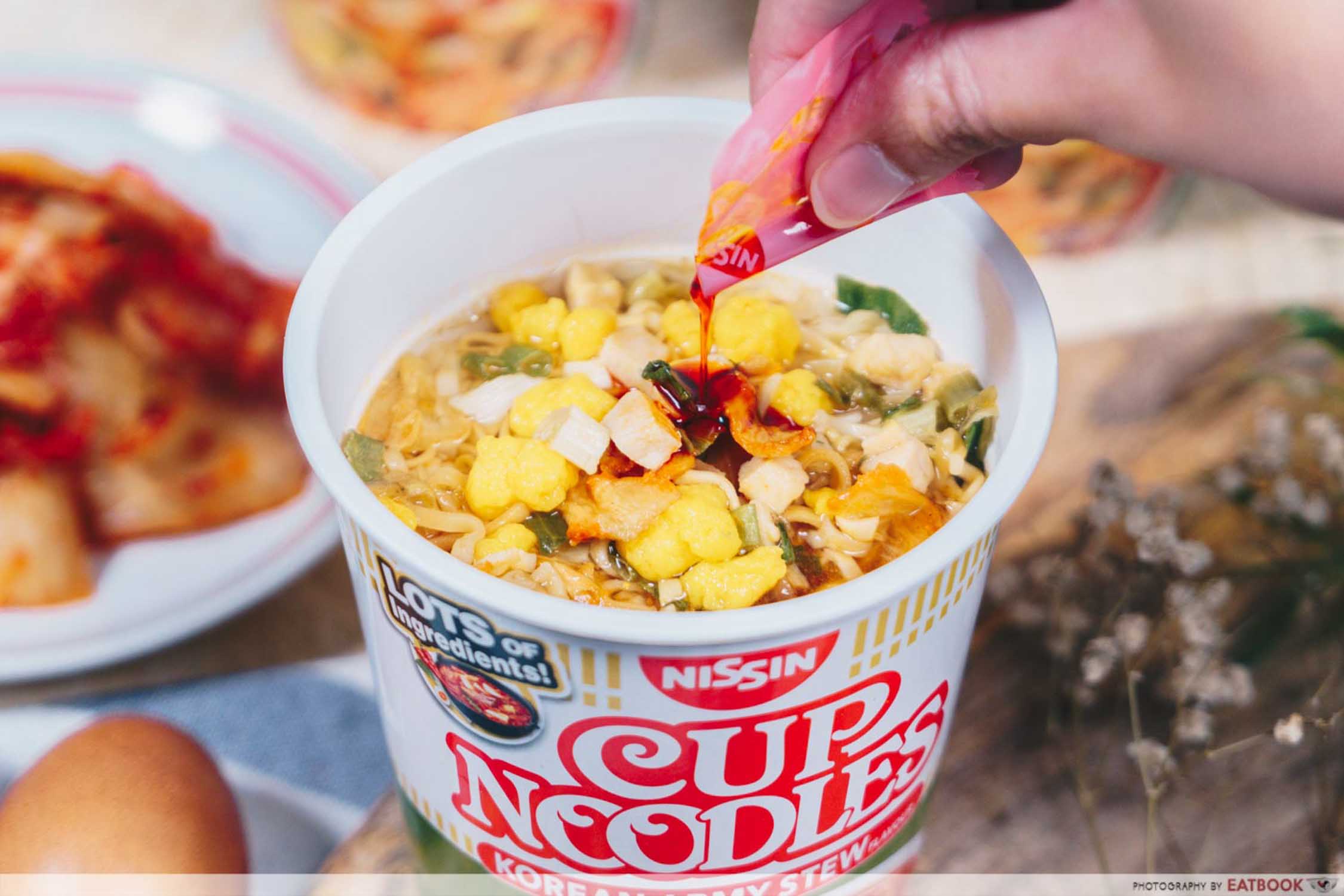 As the noodles are cooked, the broth assumes the familiar apple-red hue of a legit army stew.
While it can't exactly replicate the entire gamut of flavours in an army stew, it comes close with its robust broth.
The soup washes over my taste buds in waves of spiciness. I detect a hint of bean paste, as the tide of fiery tanginess subsides, lending a savoury touch the broth. The broth has a nice creamy texture too, making it a joy to slurp down.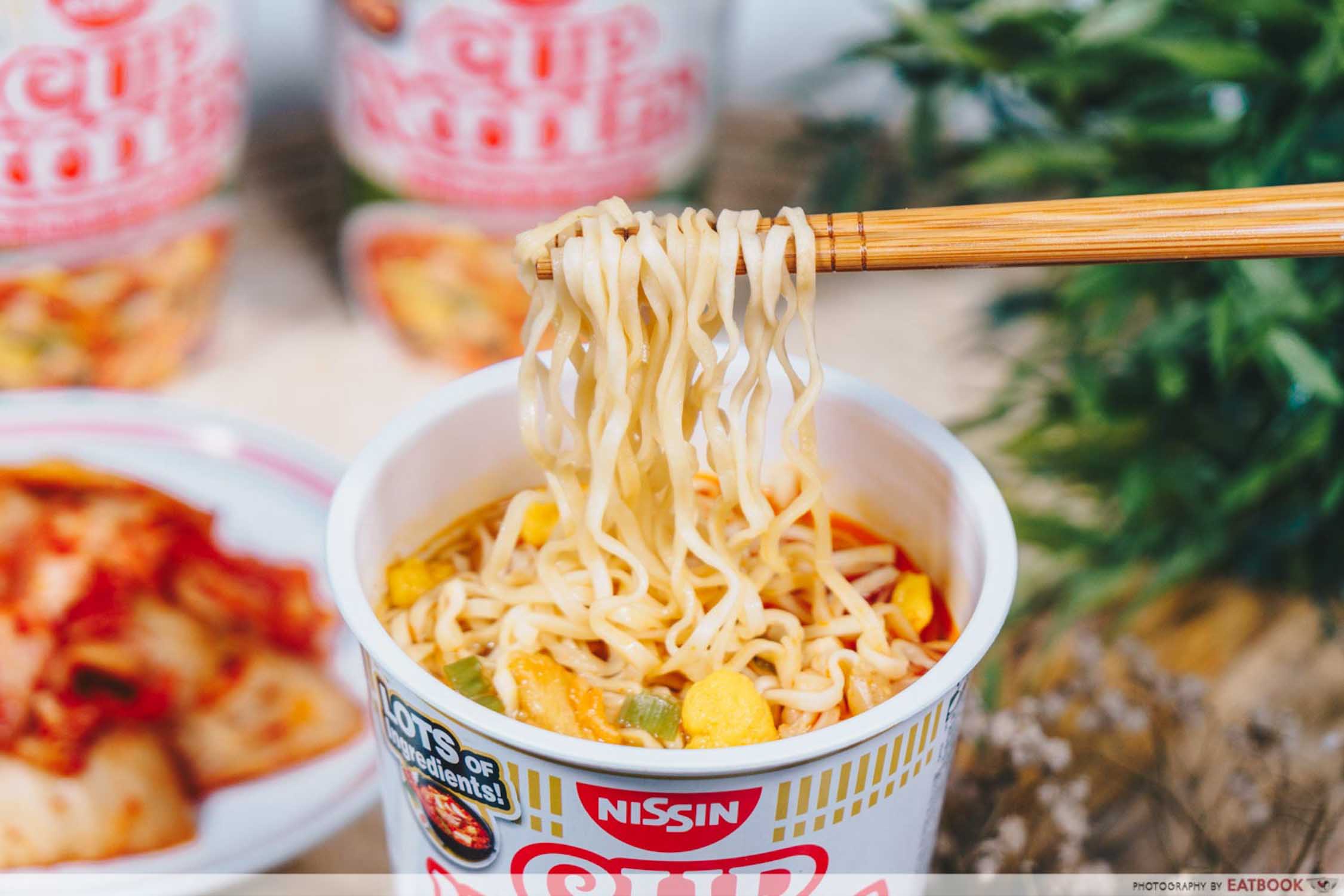 Those with a low spice tolerance can heave a sigh of relief, as the soup is moderately spicy. It hovers between the gentle spiciness of Nissin Chilli Crab Flavoured Noodles and the fiery burn of Nissin Tom Yam Seafood Flavoured Noodles.
This post is brought to you by Nissin.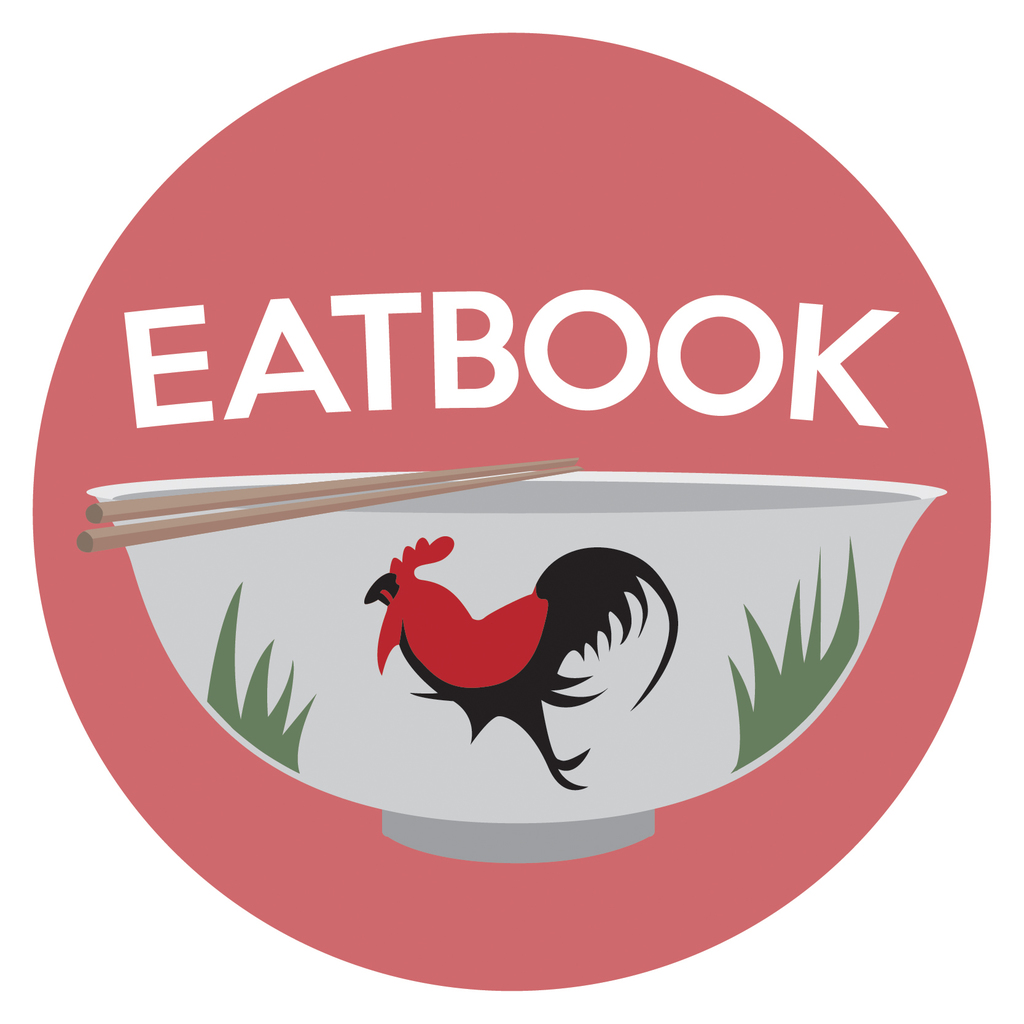 Drop us your email so you won't miss the latest news.