CNY buffet for home delivery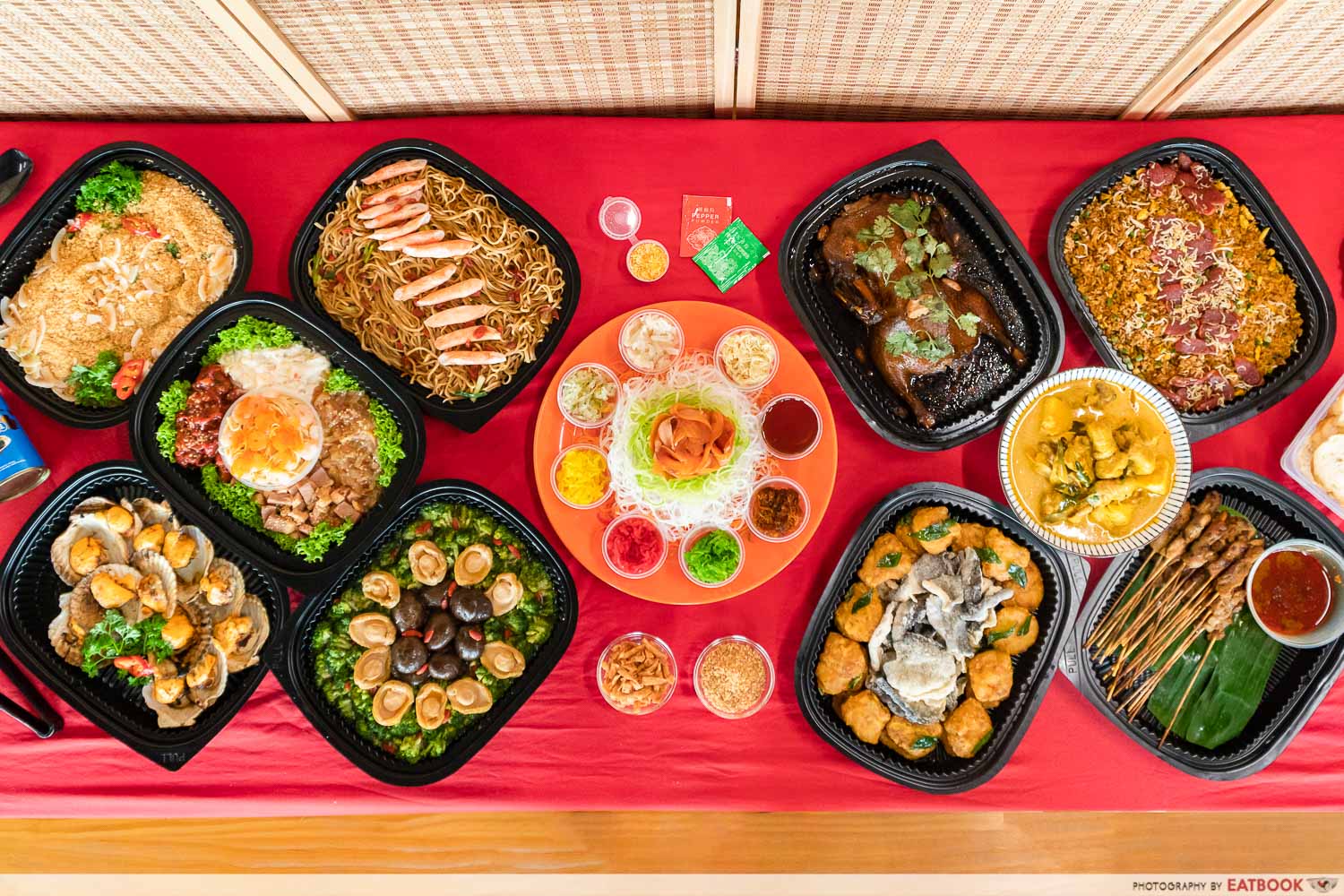 Chinese New Year is my personal favourite holiday because of the sheer amount of feasting. But let's be honest: prep is a chore, and I'd rather spend time and energy eating, instead of sweating in the kitchen, so I've learned to embrace food delivery services such as On & On Diners for all my CNY dining needs. On & On Diners is offering Mini Buffet Bundles that you can fully customise, with prices starting at $328+ for a menu that feeds up to 10 people.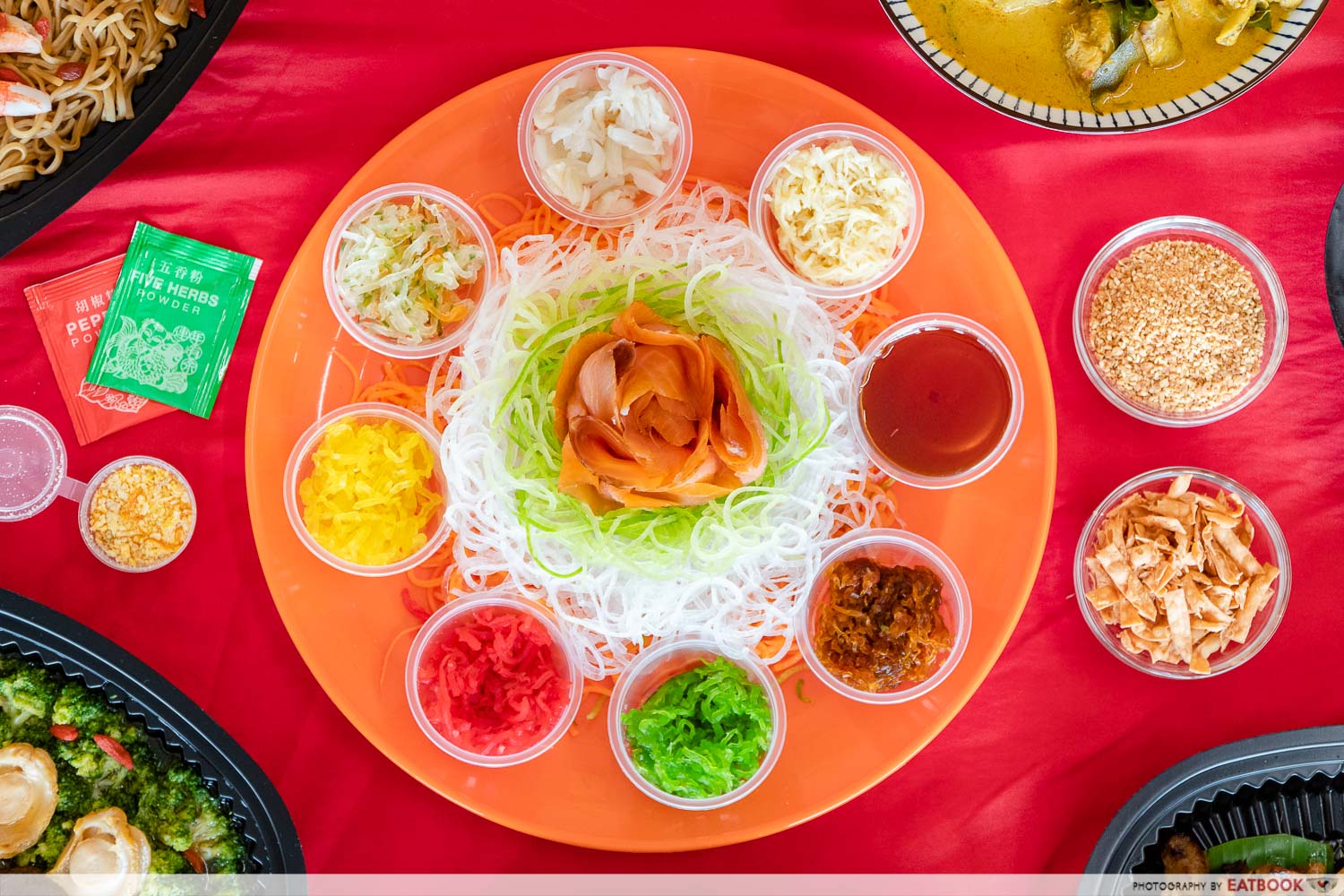 The menu comprises 10 courses, and you have a variety of different options, spanning appetisers, proteins, and desserts. Every mini buffet order also gets you complimentary goodies, such as a Smoked Salmon Yu Sheng for your lou hei, and Torched Mentaiko Scallops to enjoy as a starter.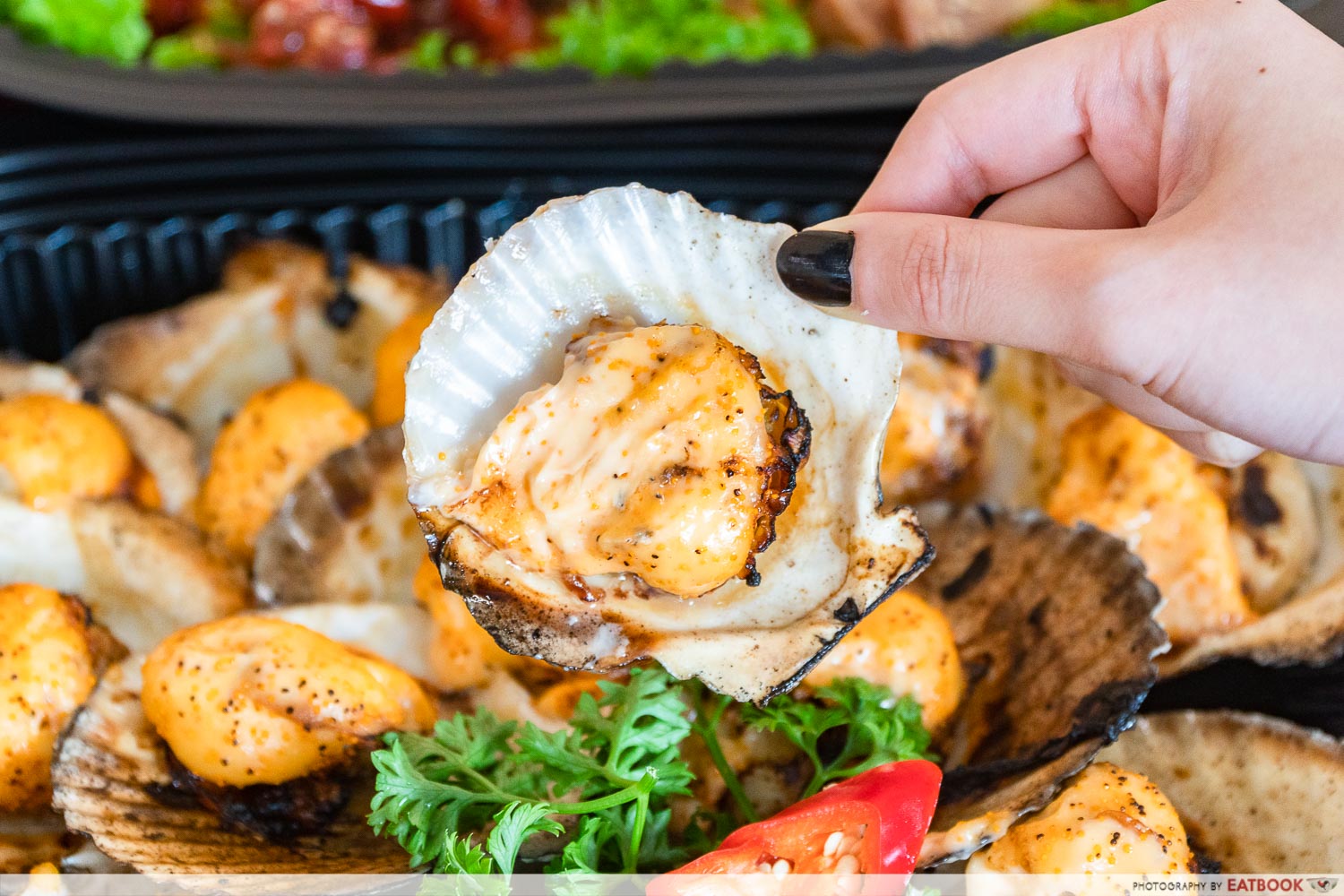 Along with the scallops, your meal begins with the signature On & On Diners Cold Platter, a colourful medley of CNY and fusion dishes to whet your appetite.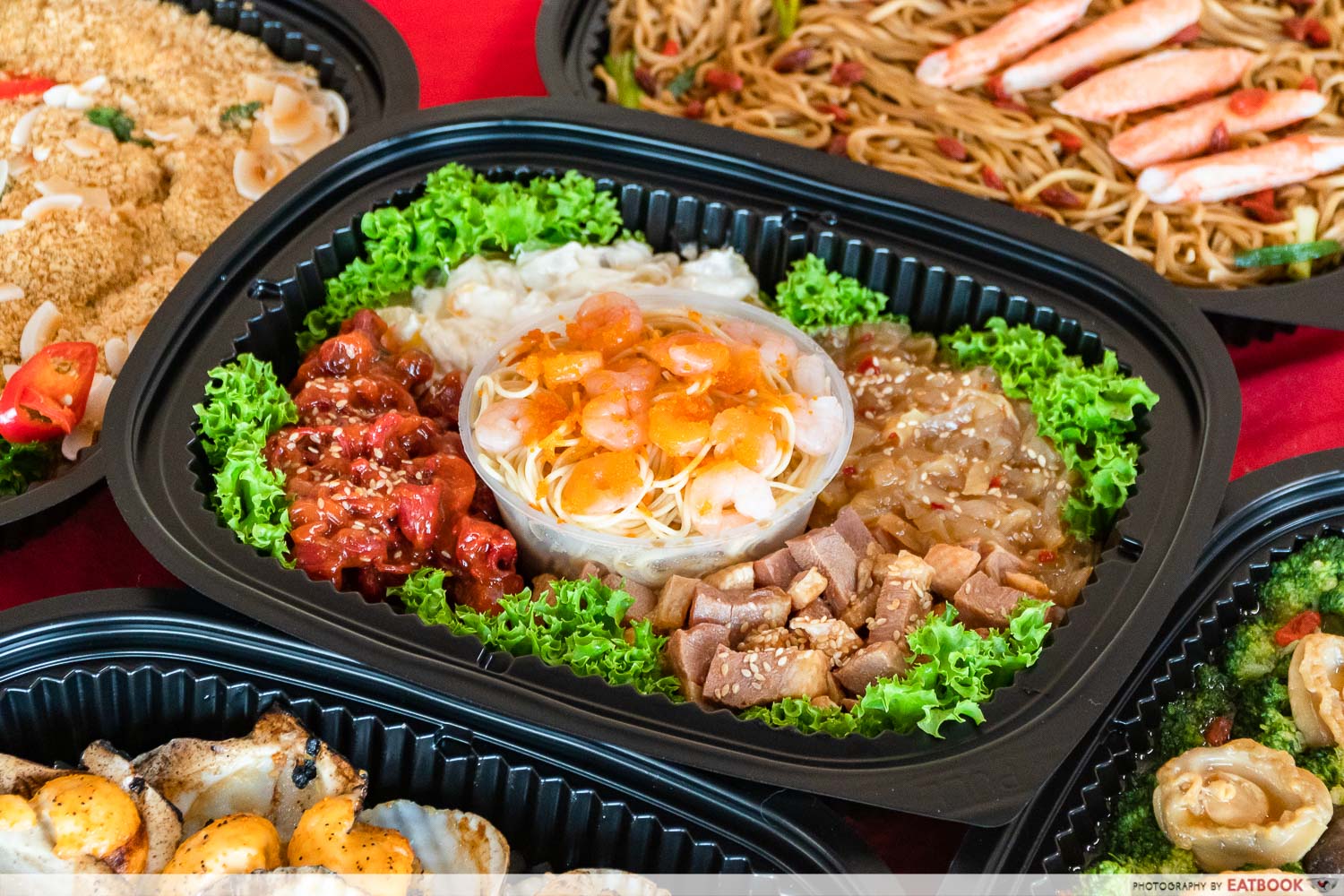 There is the umami Truffle Capellini, where aromatic truffle oil coats thin angel hair pasta, as well as seafood selections such as Japanese Octopus and Seasoned Jellyfish.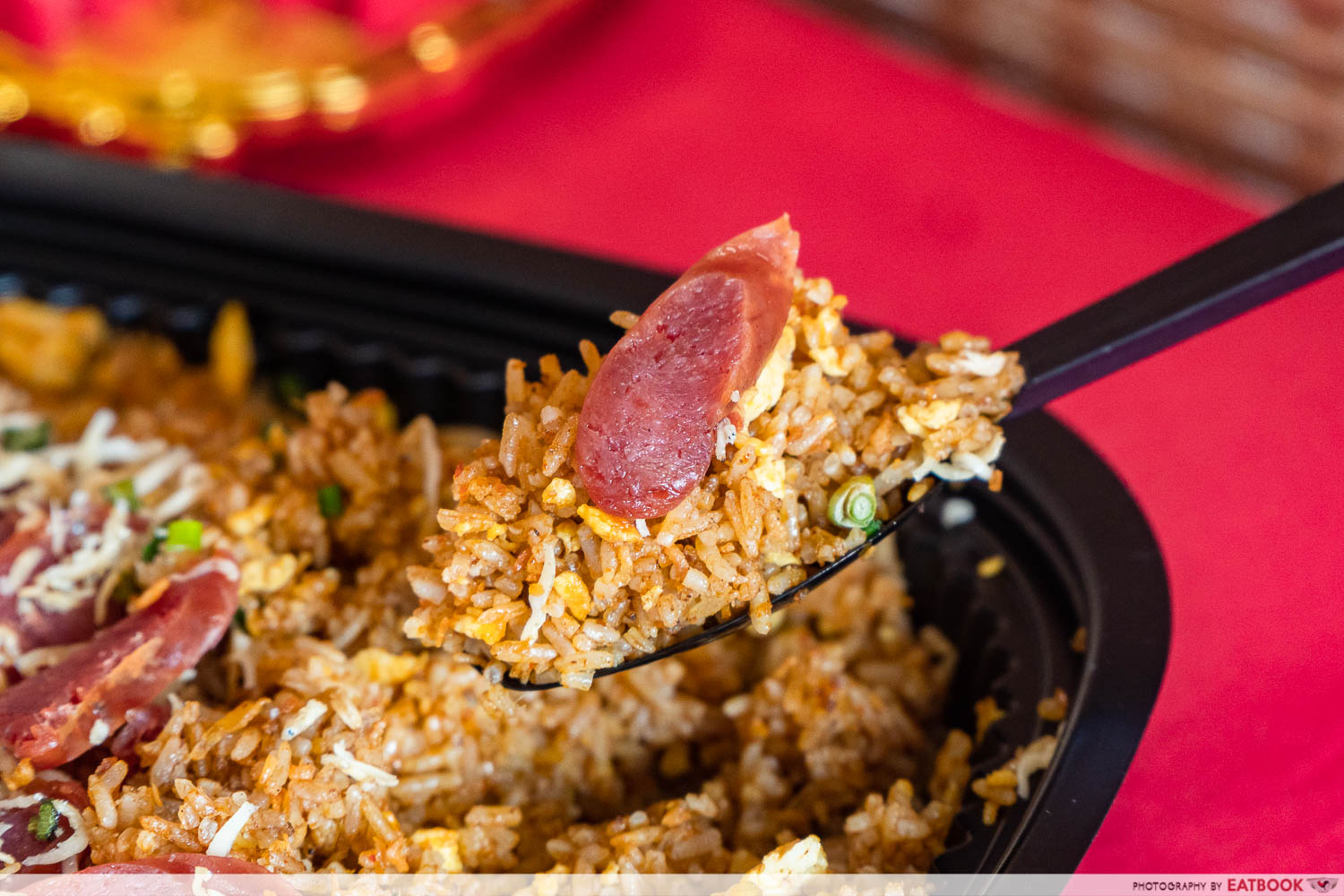 Following that, you get to pick between carbs. There are two fried rice options—the Golden Sand Fried Rice, with shrimp and tobiko, or the Silverfish Lap Cheong XO Fried Rice, with sweet Chinese sausage and some XO sauce for kick. Also included in the set is a serving of Braised Abalone Sauce Ee Fu Noodles with Kanikama, AKA crab legs.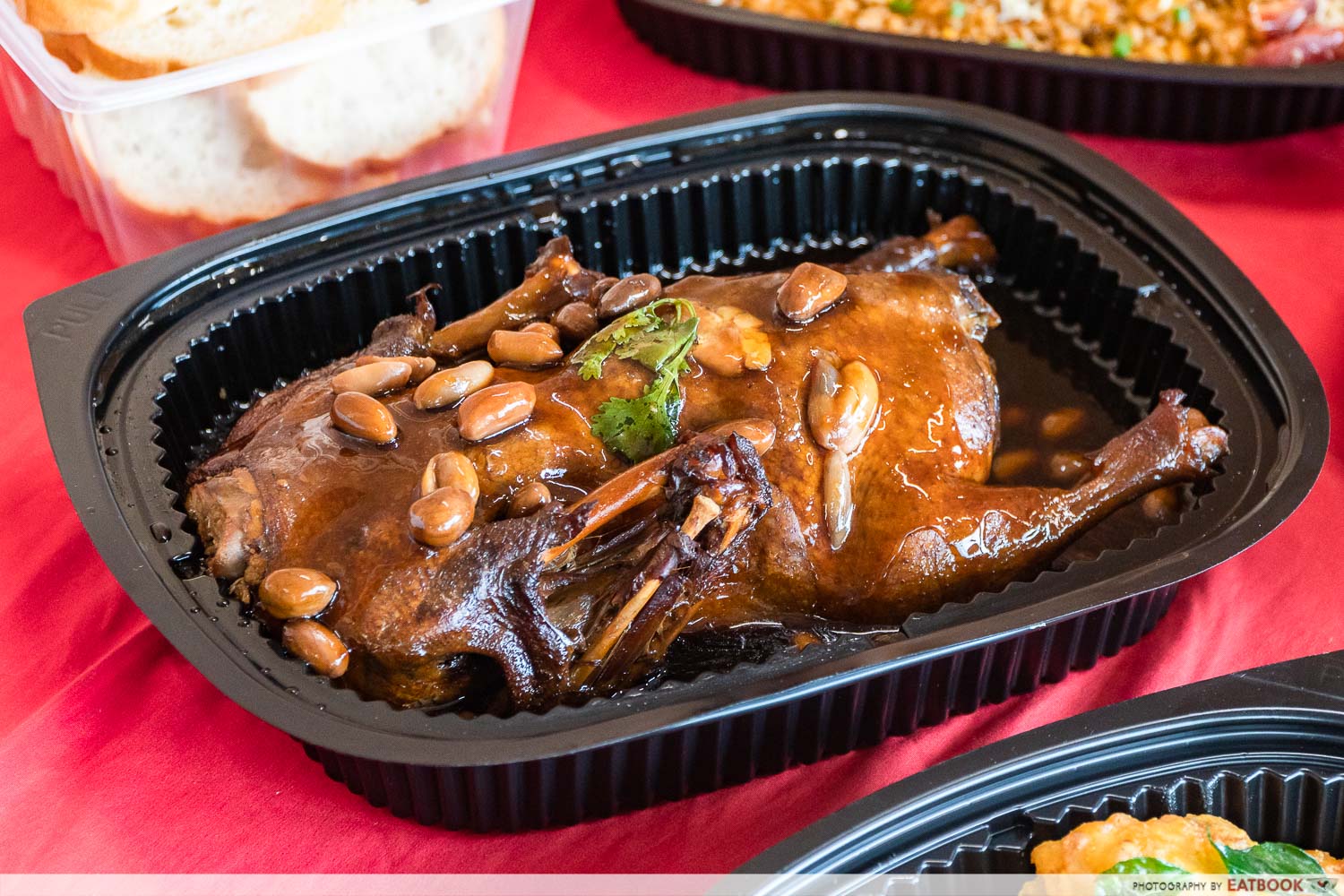 No CNY dinner is complete without a poultry centrepiece, and for that, you get to choose between the Signature Teochew Braised Duck with Peanuts, or the Imperial Herbal Chicken with Ginseng. The former offers tender duck meat in a soy and herb-based sauce, with flavourful peanuts as sides, while the latter is a comforting mix of herbal and savoury.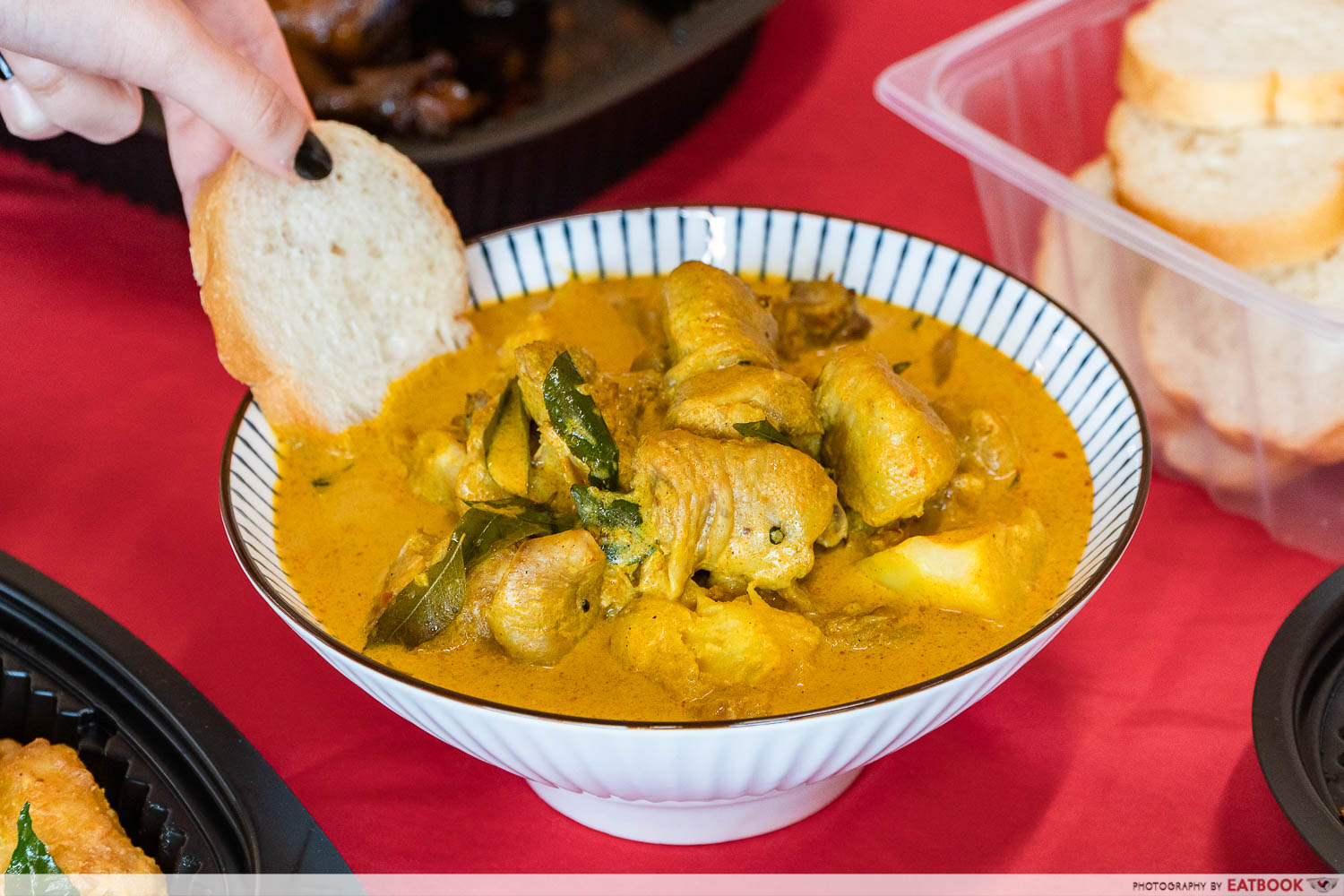 One other dish we highly recommend you get as part of your mini buffet is the Signature Nanyang Style Curry Chicken with Baguette. This is an update on the Golden Pillow, a truly beloved dish enjoyed at many family gatherings.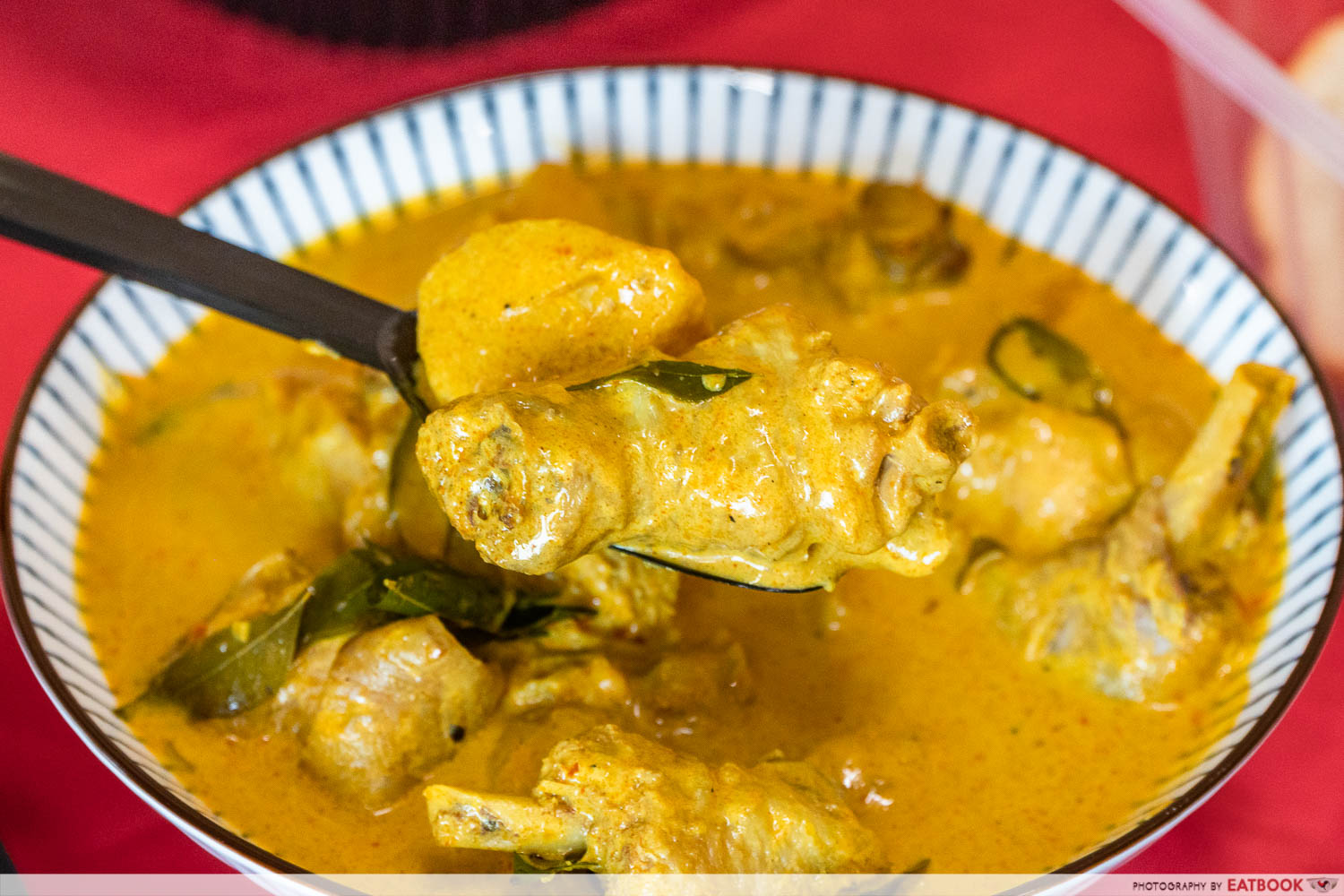 In the On & On Diners rendition, you get fluffy white baguette slices instead of the traditional brioche. Dip them into the spicy, aromatic chicken curry for some seriously lemak goodness.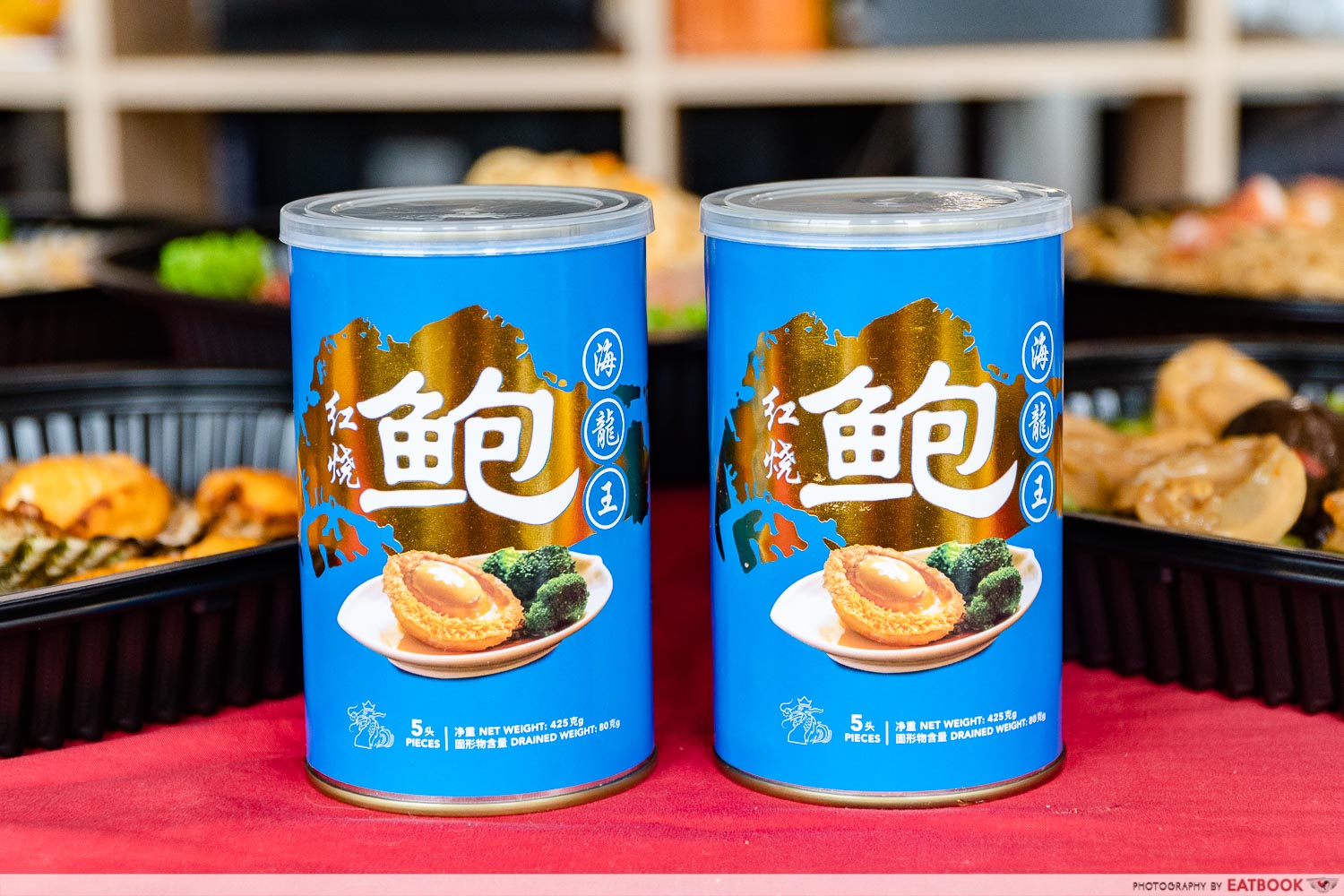 All in all, your fam can expect a delicious, fuss-free feast for Chinese New Year thanks to On & On Diners. Aside from the free yusheng and mentaiko scallops, customers who opt for self-collection will get three free cans of Hong Shao abalone when they order online with the promo code 'CNYSELFCOLLECTION'. Self-pickup is at 8A Admiralty Street, #06-20 FoodXchange @ Admiralty, Singapore 757437. 
Otherwise, get free doorstep delivery and two complimentary cans of abalone when you use our promo code 'EATBOOKCNYFD' before 15 February 2022. We fully recommend you order in advance, as if you book your mini buffet during the CNY period— from 31 January to  2 February—there's a $50 surcharge on your total bill.
Photos taken by John Lery Villanueva.
This post is brought to you by On & On Diners.