About Oxwell & Co
Update: These seasonal dishes are no longer available.
---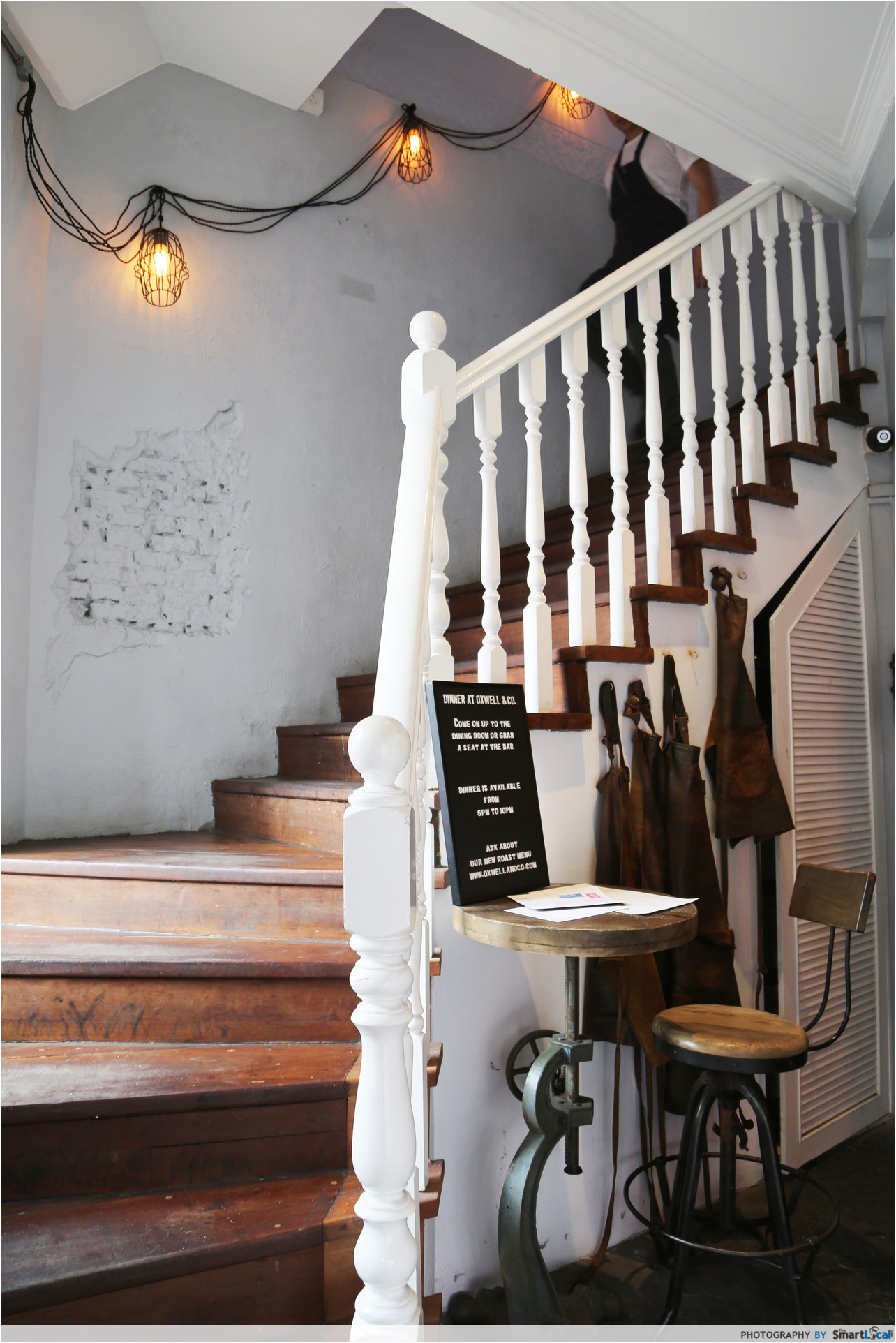 Oxwell & Co is situated in hip restaurant central, Ann Siang Hill. It's been around for a while but it was always one of those places I passed by on the way to somewhere else. I'd occasionally hear whispers about this English inspired bar and bistro, so I was pretty pumped when I finally got the chance to try it myself.
---
The Bar
---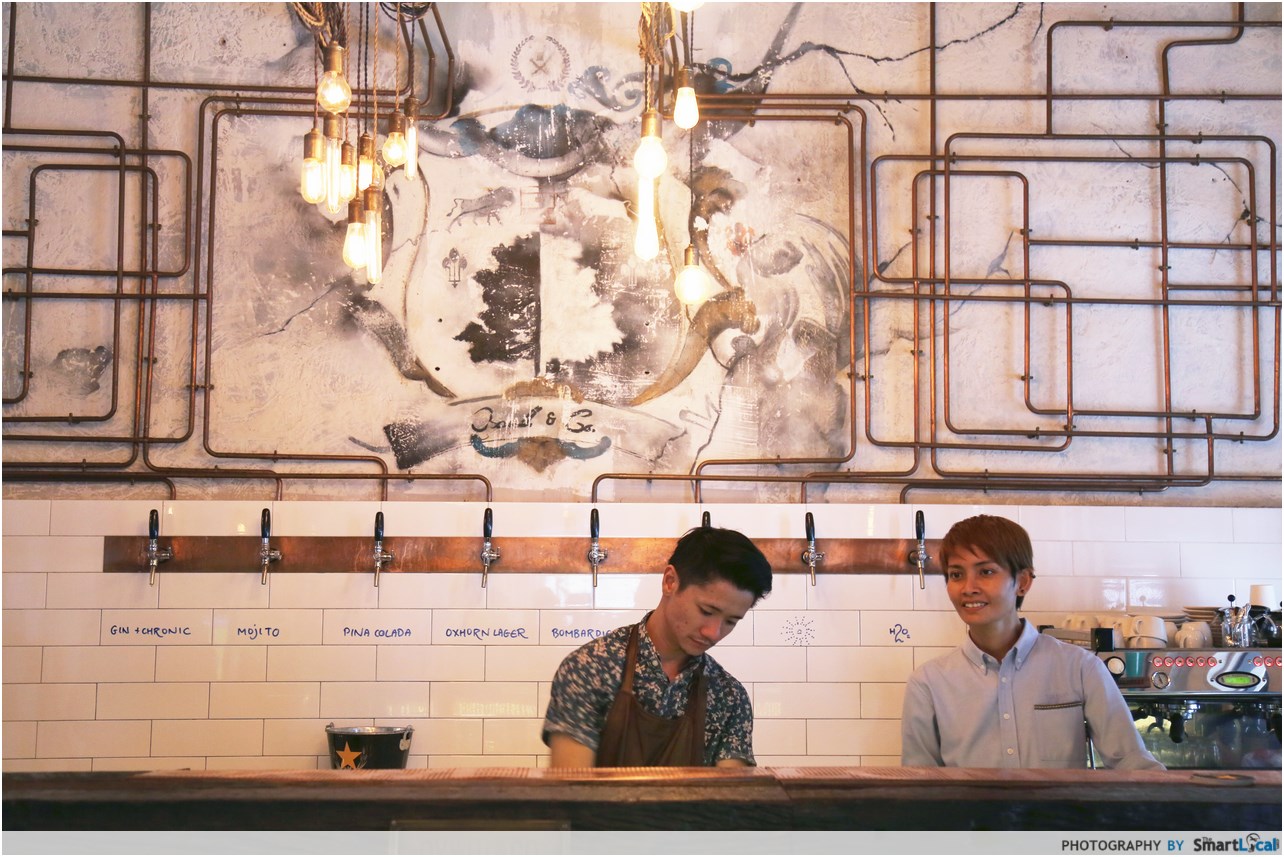 The establishment comprises of multiple floors, each with its own theme. The first level serves as a British inspired bar, complete with beer and even cocktails on tap. I had myself a Gin & Tonic ($16) which was extremely refreshing, especially after the hike from the bus stop.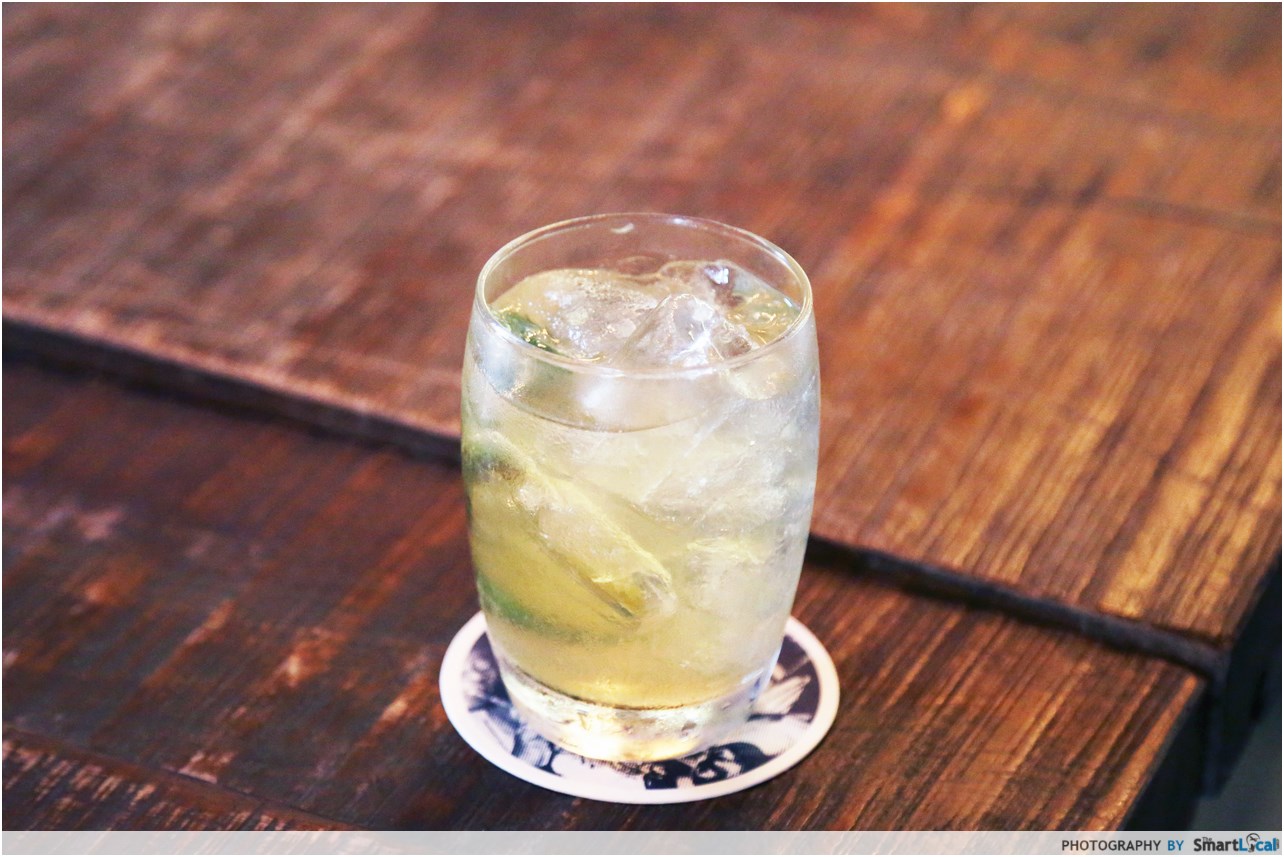 My partner had a Pina Colada ($19) topped with a meringue, which is as much of a joy to see as it is to drink.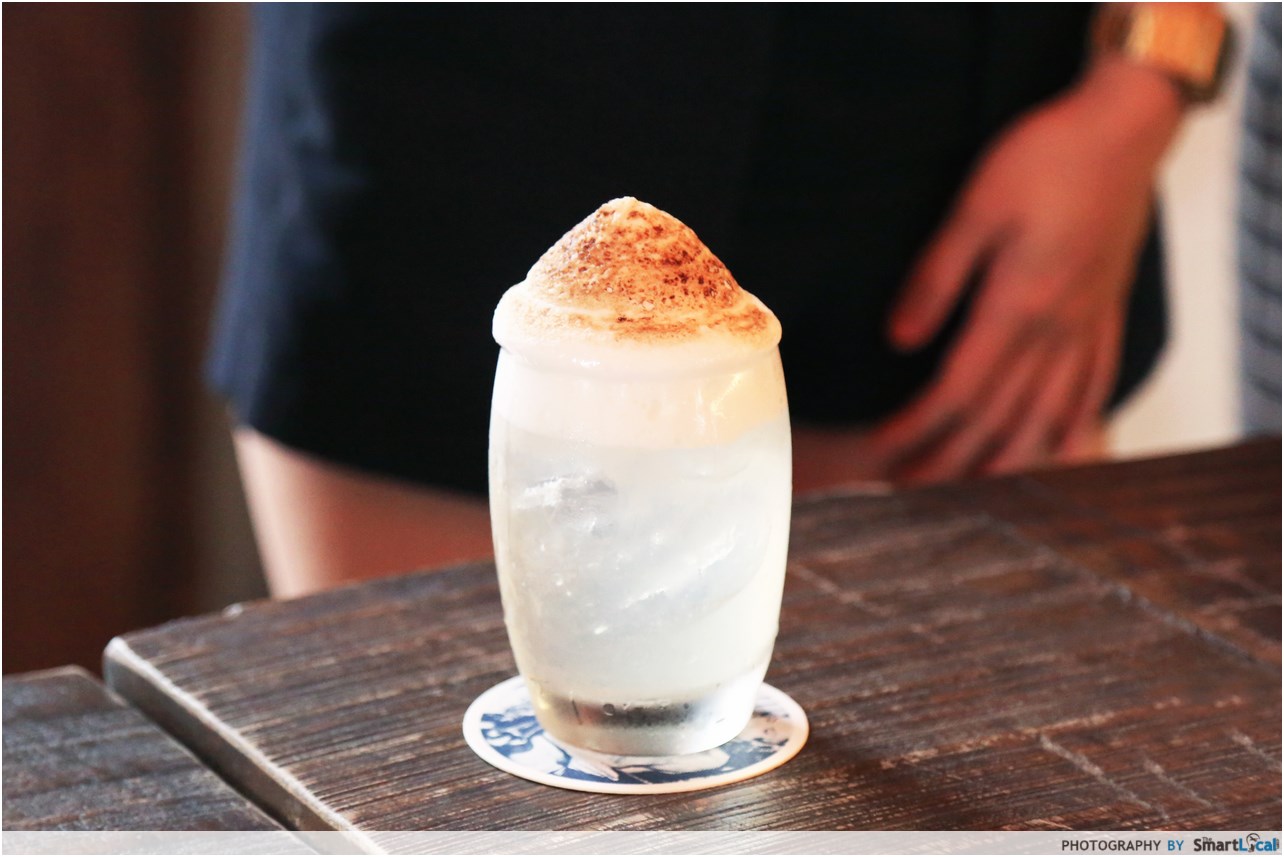 ---
Bar Food
---
Pork Scratchings ($8)
---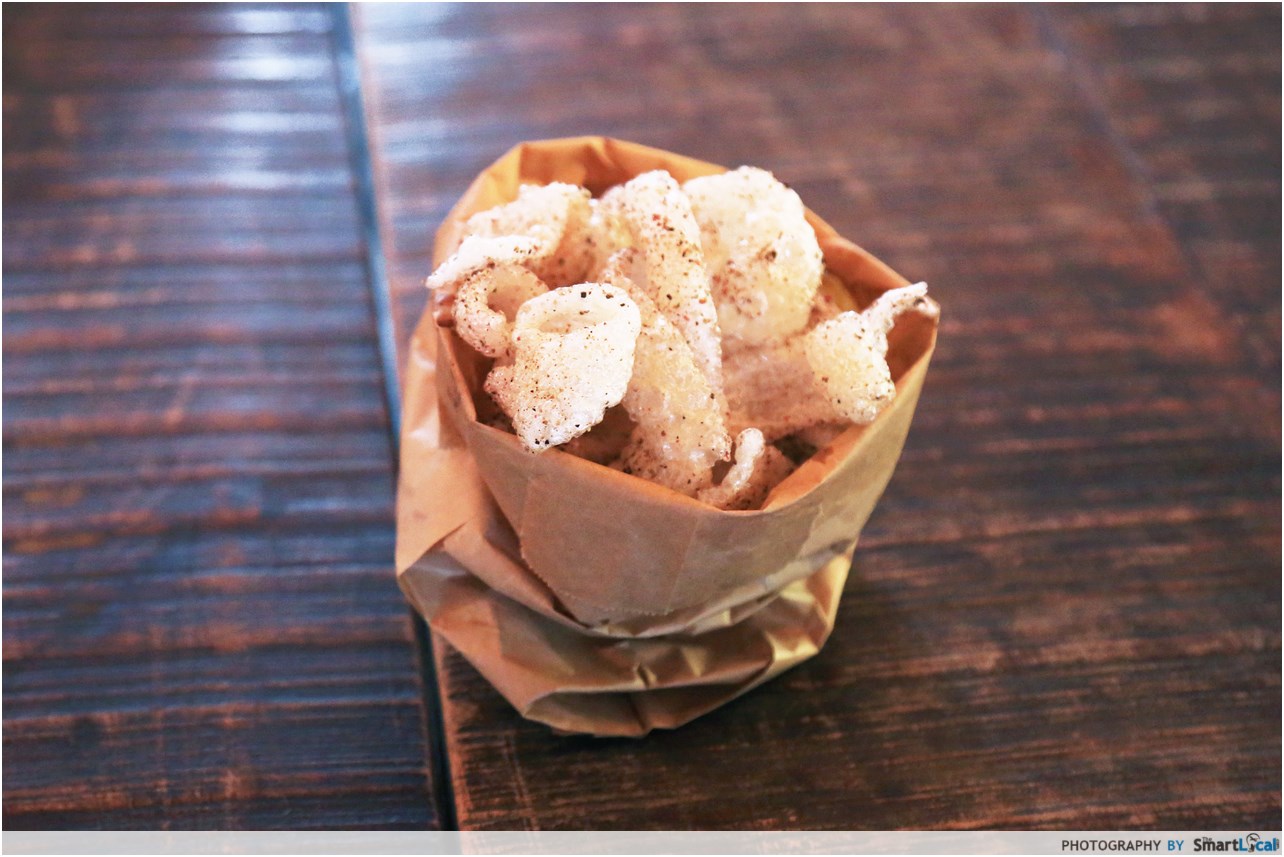 Made with pig skin, these crispy and curly treats are sprinkled with a mixture of herbs and spices for a spicy kick. They are incredibly light and packed with flavour and the crunch as you bite into one just never gets old.
---
Crispy Corn ($8)
---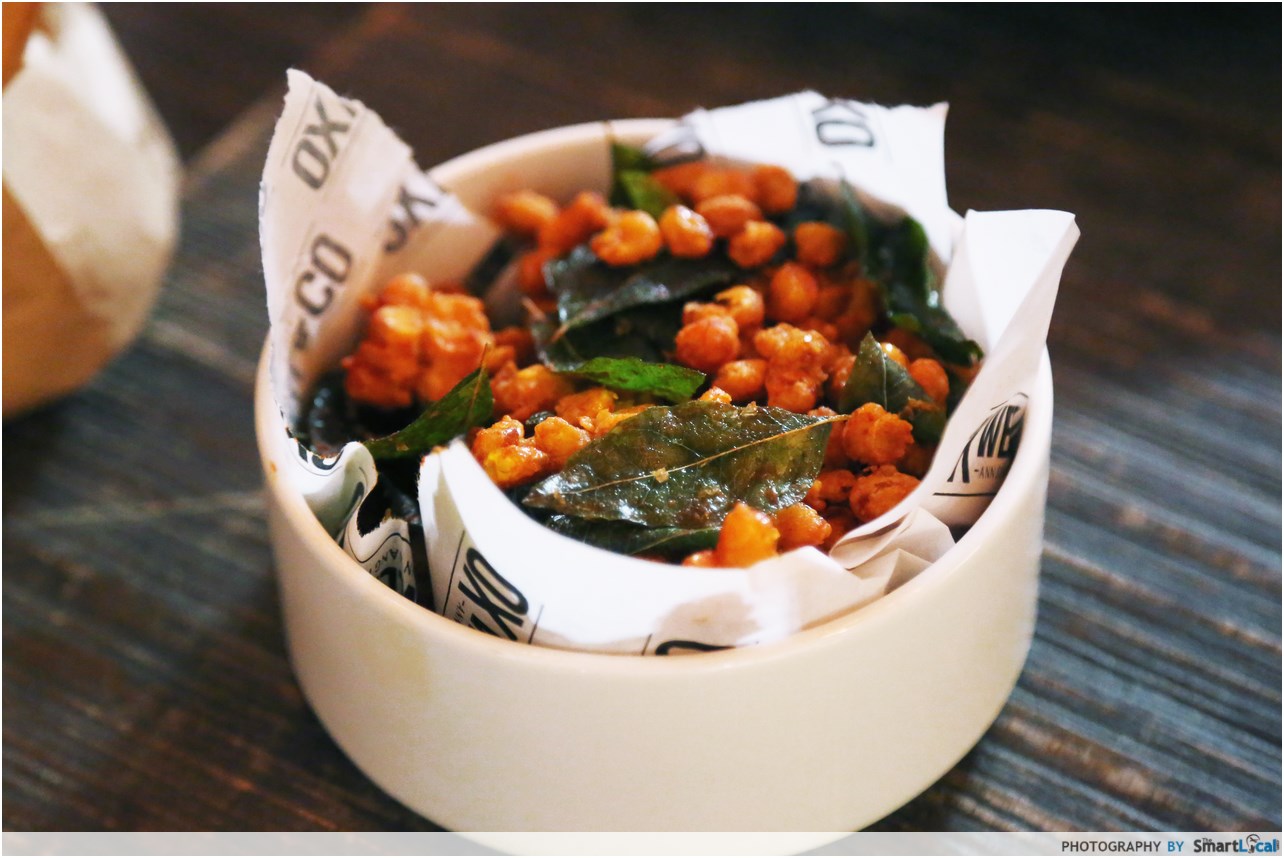 I can't stress how much I love these. It's crispy, but the spice mixture takes it into overdrive and it's great with the natural sweetness of the corn. They warned us that it was addictive, and they weren't kidding.
---
Restaurant
---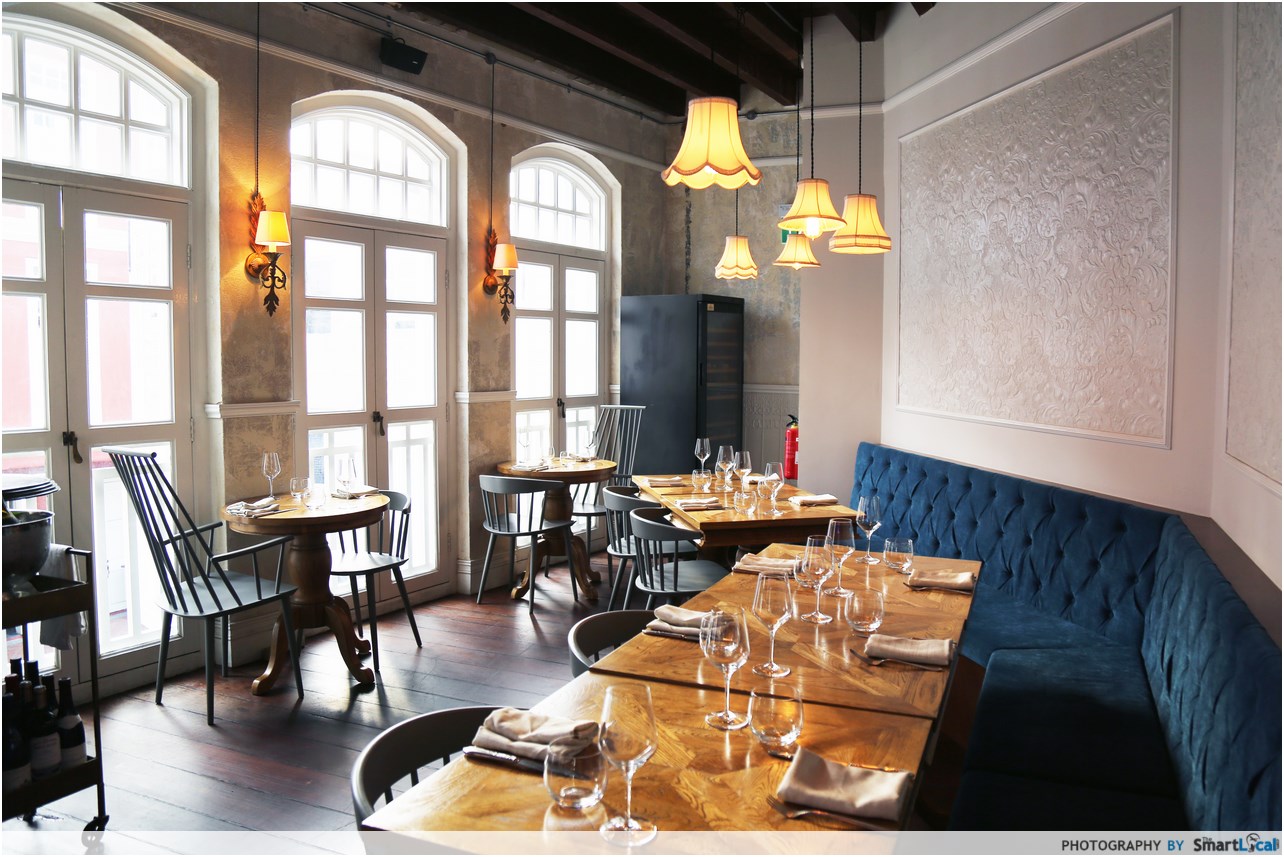 The second floor houses the main dining area. It's got a nice casual vibe with tons of natural light while the Baroque inspired walls on the right fit snugly on top of the luxurious blue sofa seats.The open concept kitchen also gives diners a sneak peek at what goes on in the kitchen as they watch the chefs prepare the meals.
---
Food
---
Steak Tartare ($24)
---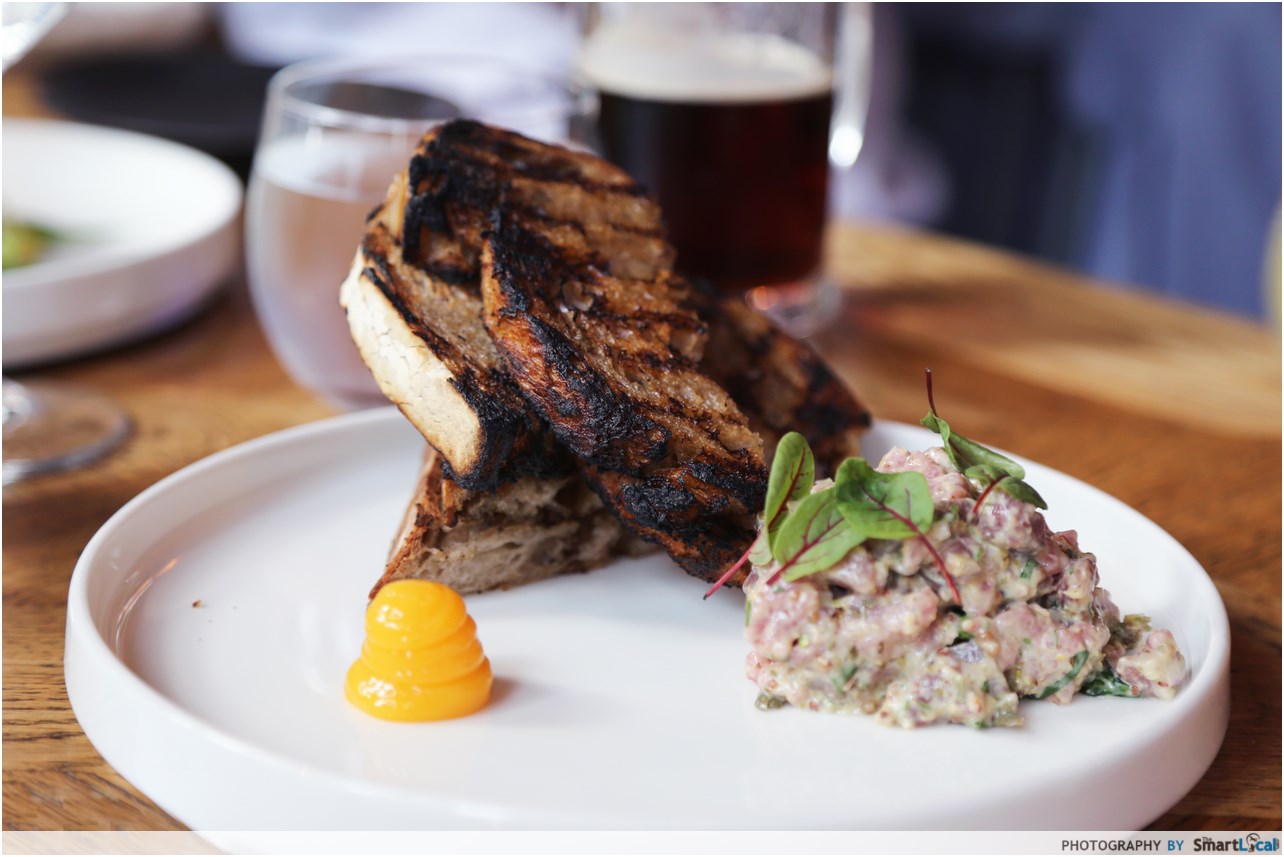 There's a special place in my heart reserved for this dish, it's raw beef mixed with an array of herbs and aromatics like shallots and chives and bound together with egg yolk. It was delicious, and the meat was fresh although I thought it lacked a little seasoning, and there was a good balance of herbs which perfumed each bite with a refreshing crisp. My only complaint is that I wish that i had a bigger portion to go with that amount of perfectly crispy toasted bread.
---
Cured Ocean Trout ($26)
---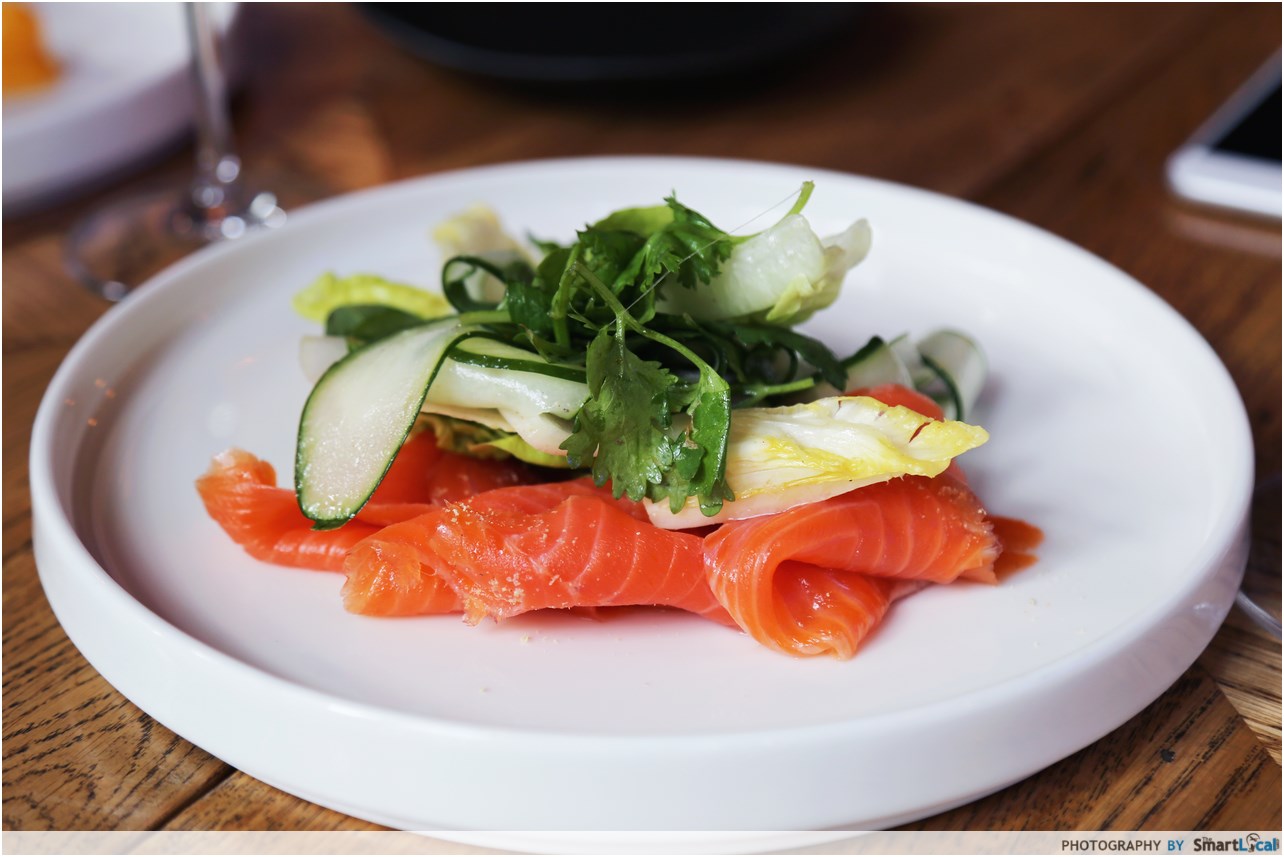 The trout was really tasty, it was cured in-house, and had a nice and firm texture that was really pleasing. The endives are an interesting touch, it's not to everyone's taste because of it's bitterness. You'll have to eat it with other things on the plate to balance it. Even then, I felt that it was a touch too overpowering.
---
Packham Pear And Stilton ($22)
---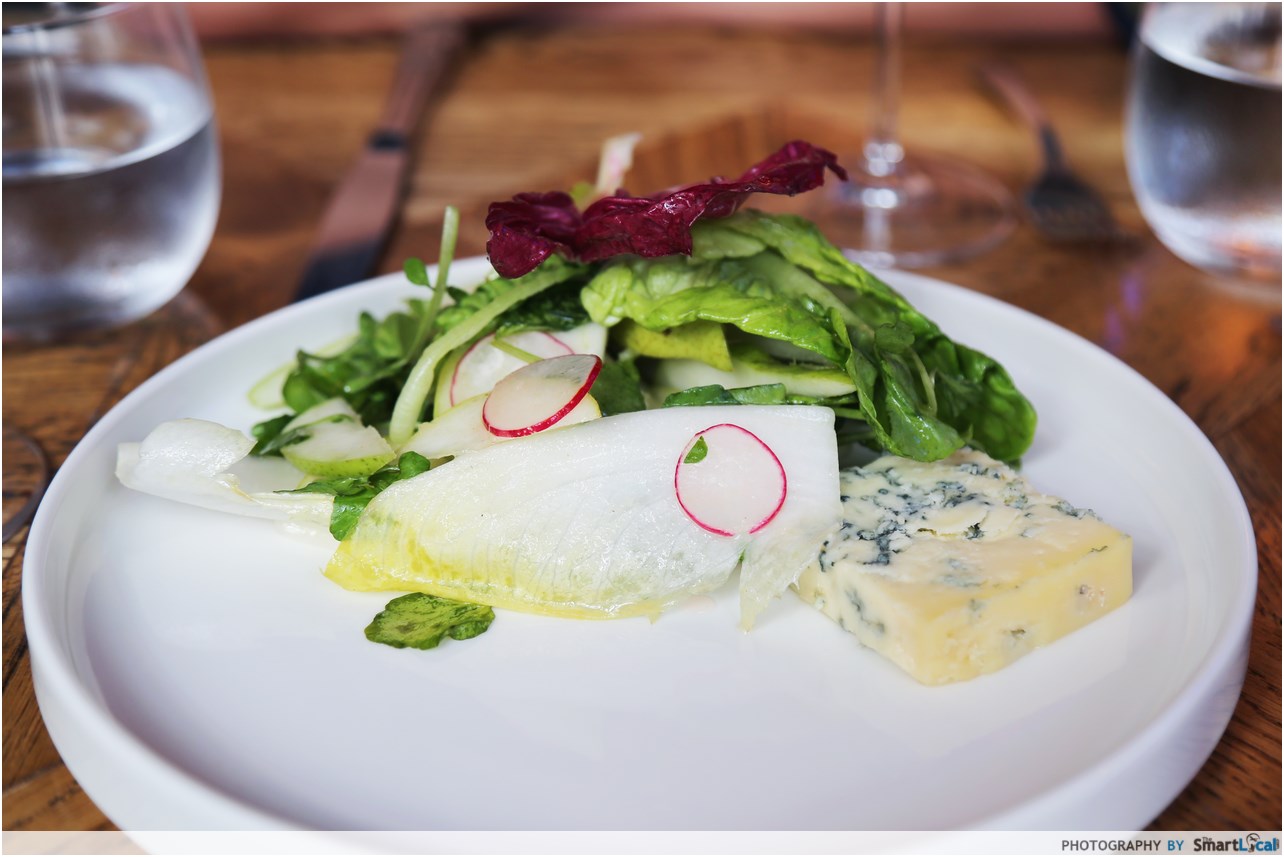 Stilton is an English cheese that inspires great love or sends you running to the hills. It's a blue cheese and it's very pungent. Having it with the pear brings an interesting play on flavours, but even with the endive it was just too pungent.
---
Cape Grim Porterhouse Steak ($140)
---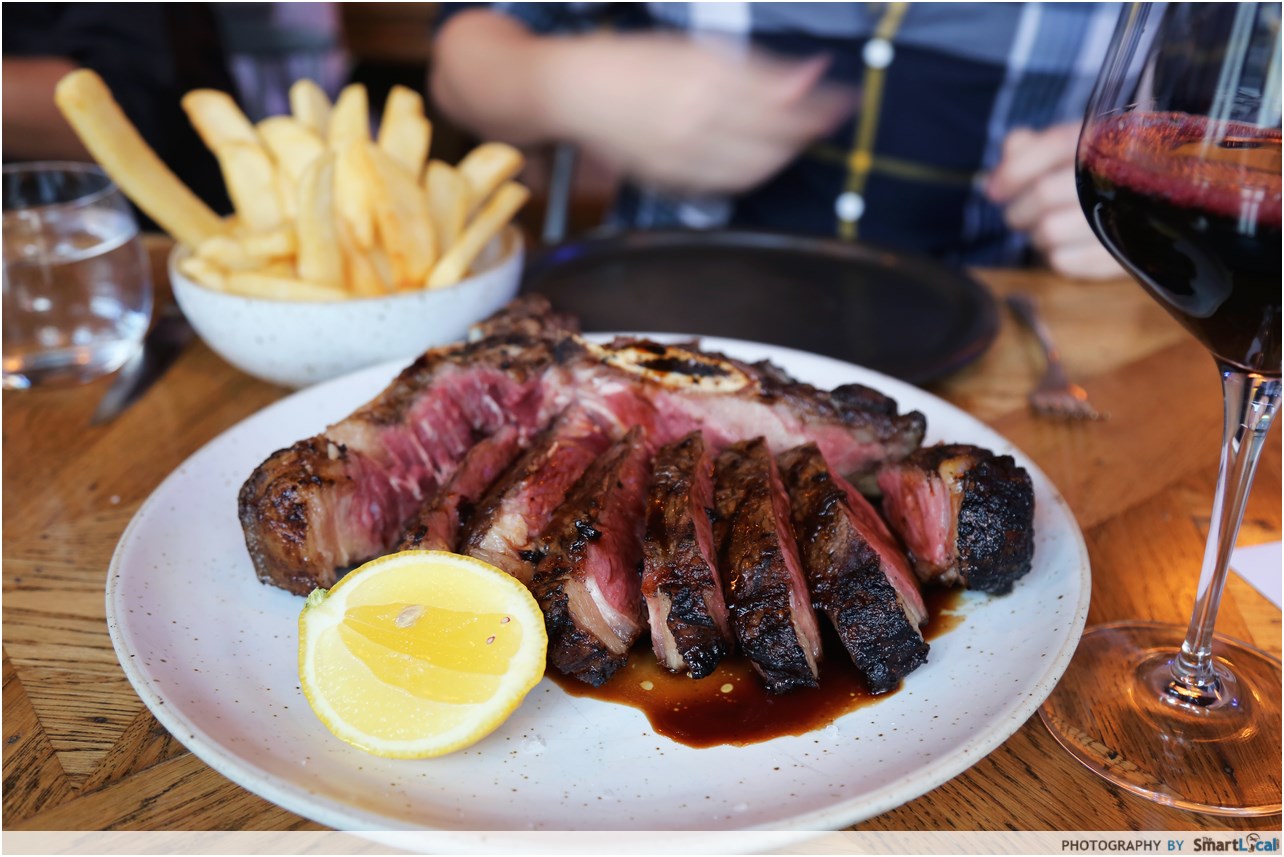 When I saw this on the menu, I was brimming with excitement. Its appearance on the table was a sight to behold, a huge steak beautifully charred on the outside and red on the inside. You can easily feed 2 or 3 people with one steak.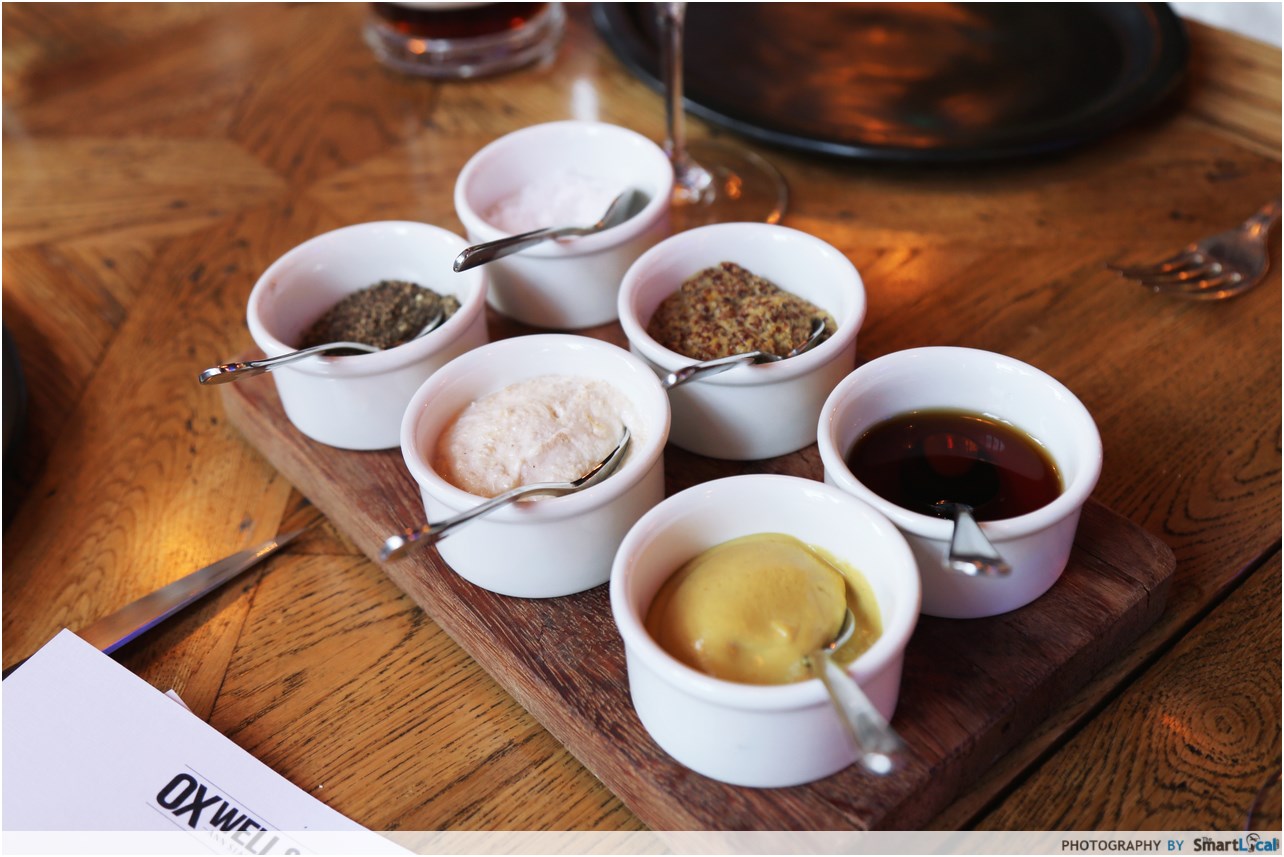 The dish comes with an array of condiments you can pair your steak with including: pommery mustard, english mustard, horseradish, vinegar, salt and pepper. I loved the fact that the restaurant made it so easy to play around with the flavours, and the steak was great with the horseradish especially. It was cooked unevenly though, and some parts were rarer than others.
---
Fish & Chips ($26)
---
This one surprised me, and I'm so grateful for it. It's hard to find good fish and chips in Singapore, and I'm glad to say I can add this to the list. They use sea bass, which lends a firm texture but is still flakey enough, the batter is also well seasoned and really tasty. I wolfed this one down without a second thought. You won't need ketchup, chili sauce or vinegar to enjoy the fish.
---
The Private Room
---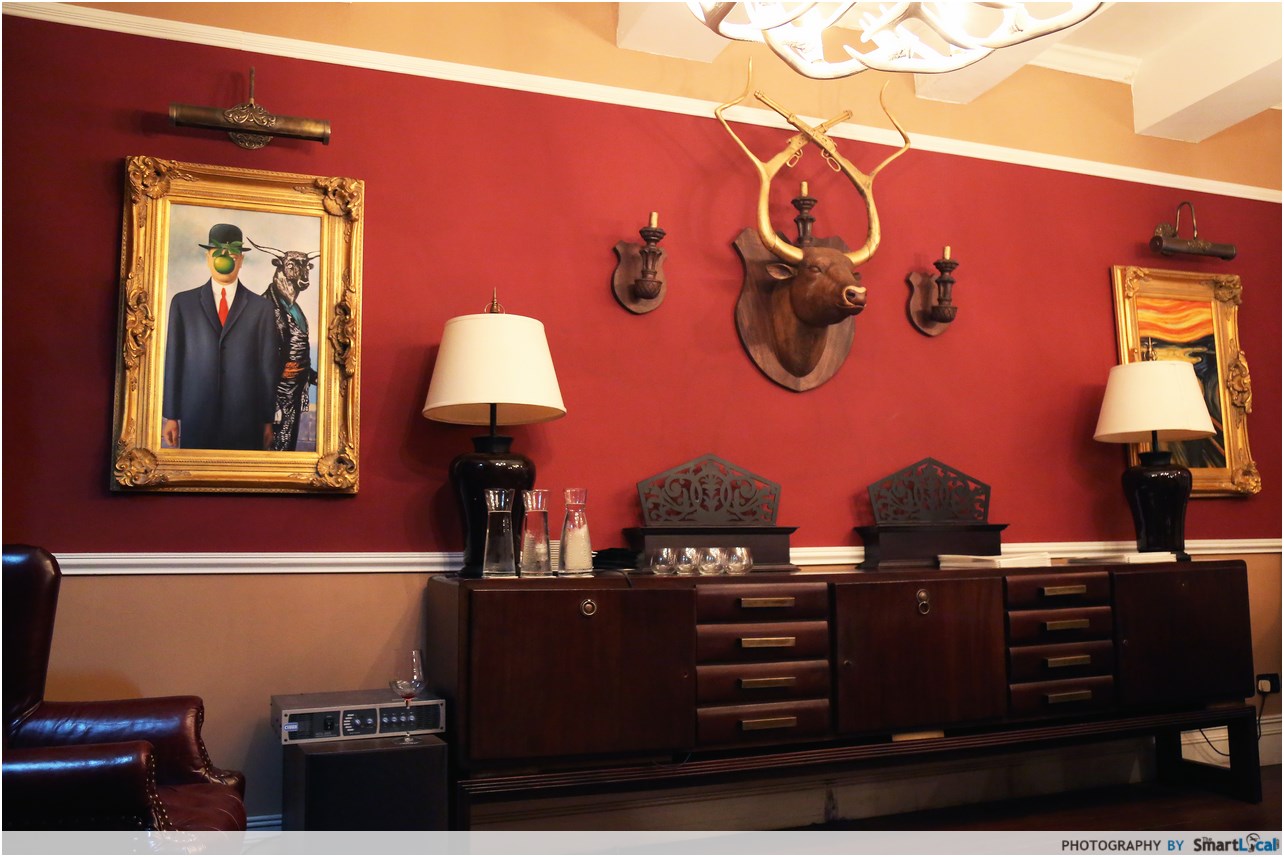 A quintessential English pub experience
The private dining room is inspired by a study, with quirky artifacts lining the walls. It's nice and cosy, and the squirrels will surely draw the attention of curious guests. The room is specially used for private events that seat up to 12 diners or 30 for a cocktail reception. So if you ever need some place quirky this would probably fit the bill.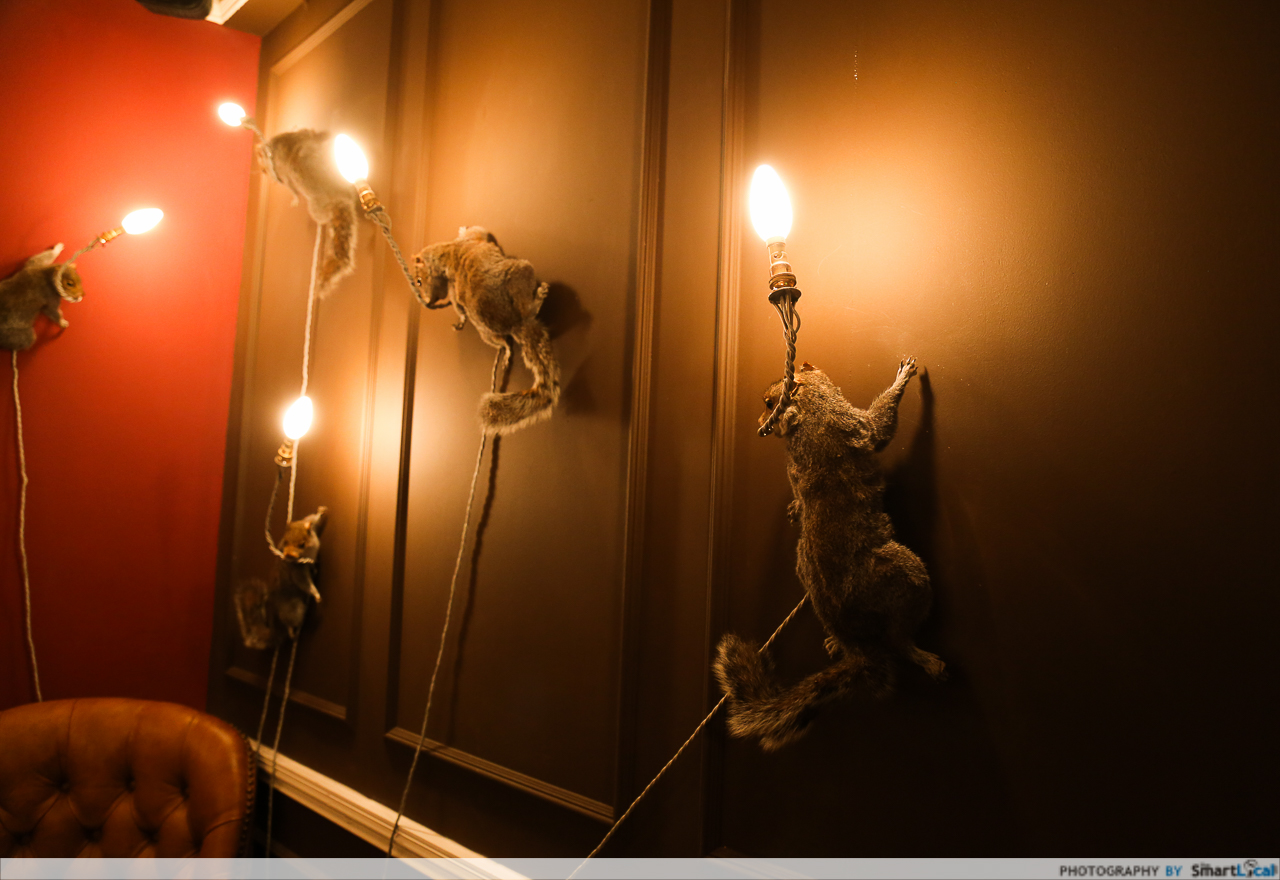 This post was adapted from The Smart Local
Oxwell & Co
Summary
Pros
– sexy as hell crispy corn
– some really great main courses
– quirky atmosphere
Cons
– I'm not sold on the salad dishes or the dessert
When: Tuesday – Saturday 10:00 AM til late
Where: 5 Ann Siang Road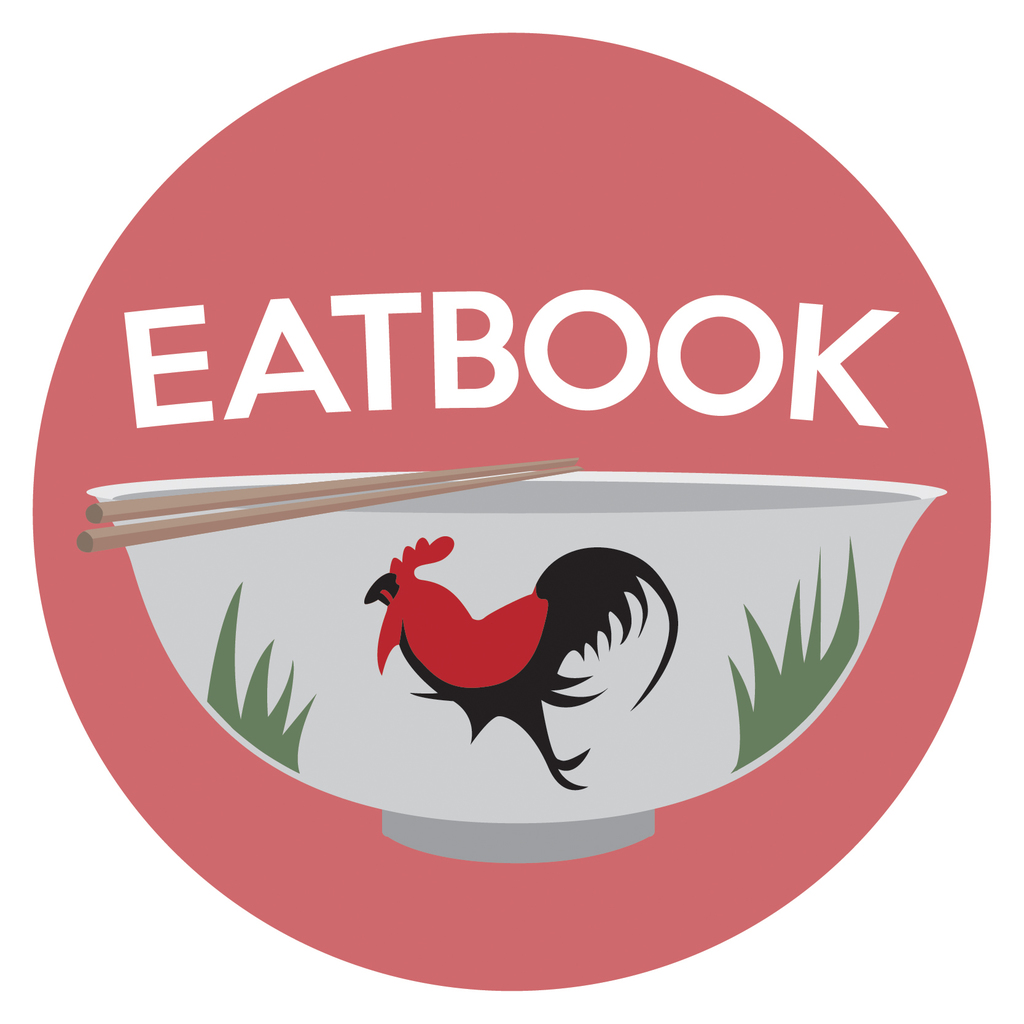 Drop us your email so you won't miss the latest news.