Home-based businesses on Pacquetz app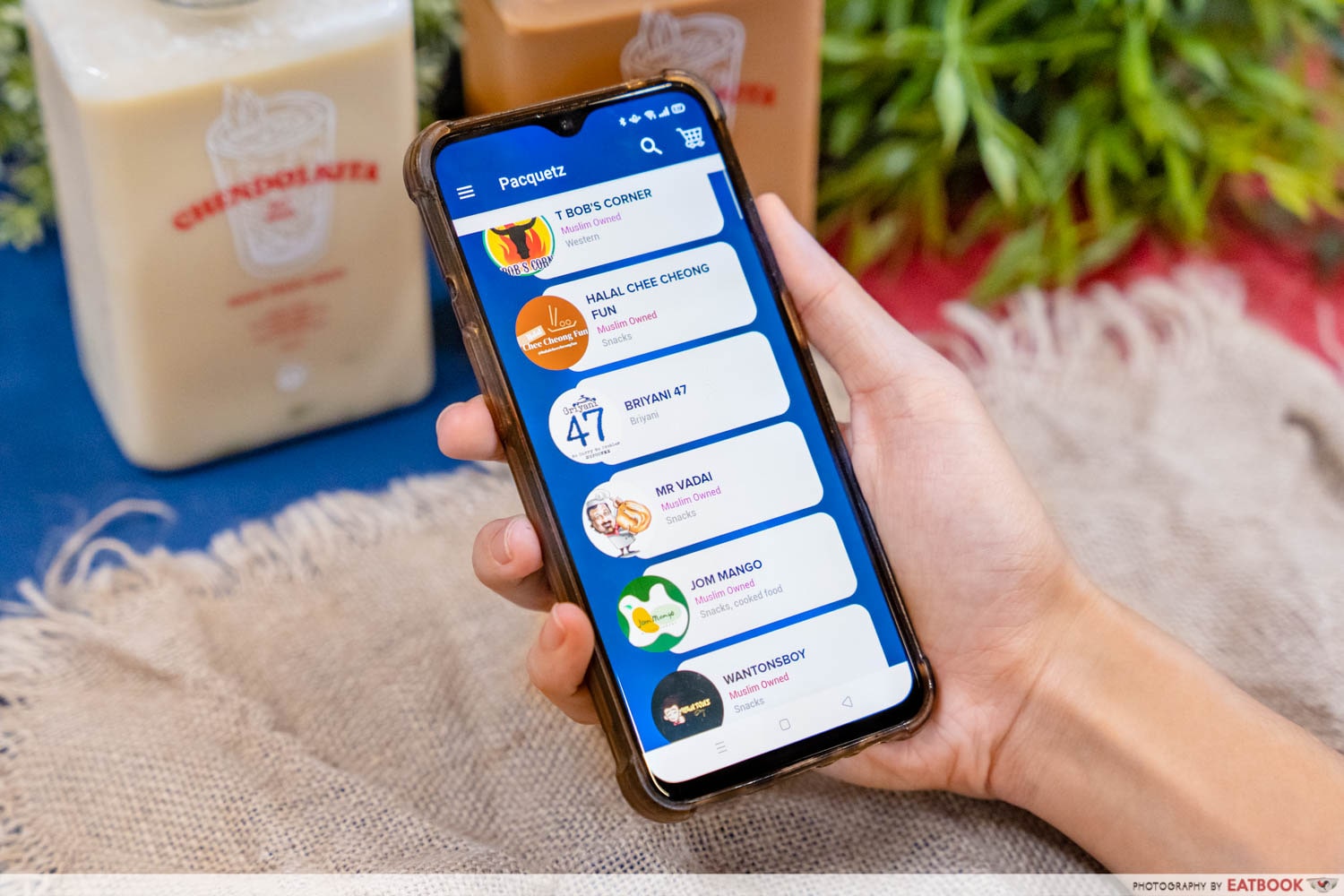 You can now order delicious goodies from both home-based and commercial businesses with the user-friendly Pacquetz App, at probably the lowest island-wide delivery rates. Simply select the desired date of delivery, click on the merchant of choice, and choose the dishes that you wish to be delivered.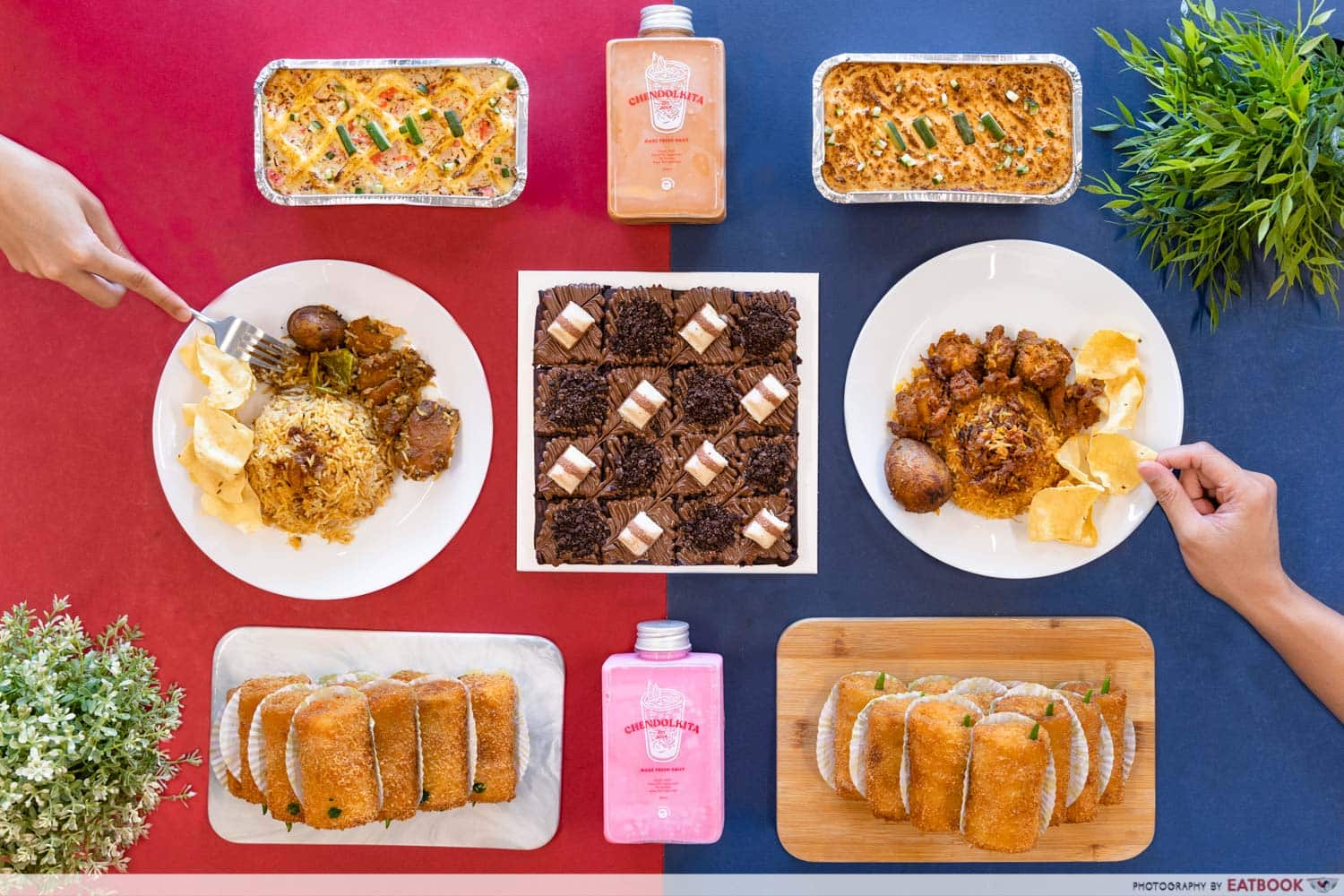 From sweet treats to savoury dishes, ordering from the Pacquetz app gives you a plethora of options. Vendors that you can purchase from include Snacks by Zahra, Cha Bakes, Briyani 47, Brownie'd, and Chendolkita, just to name a few.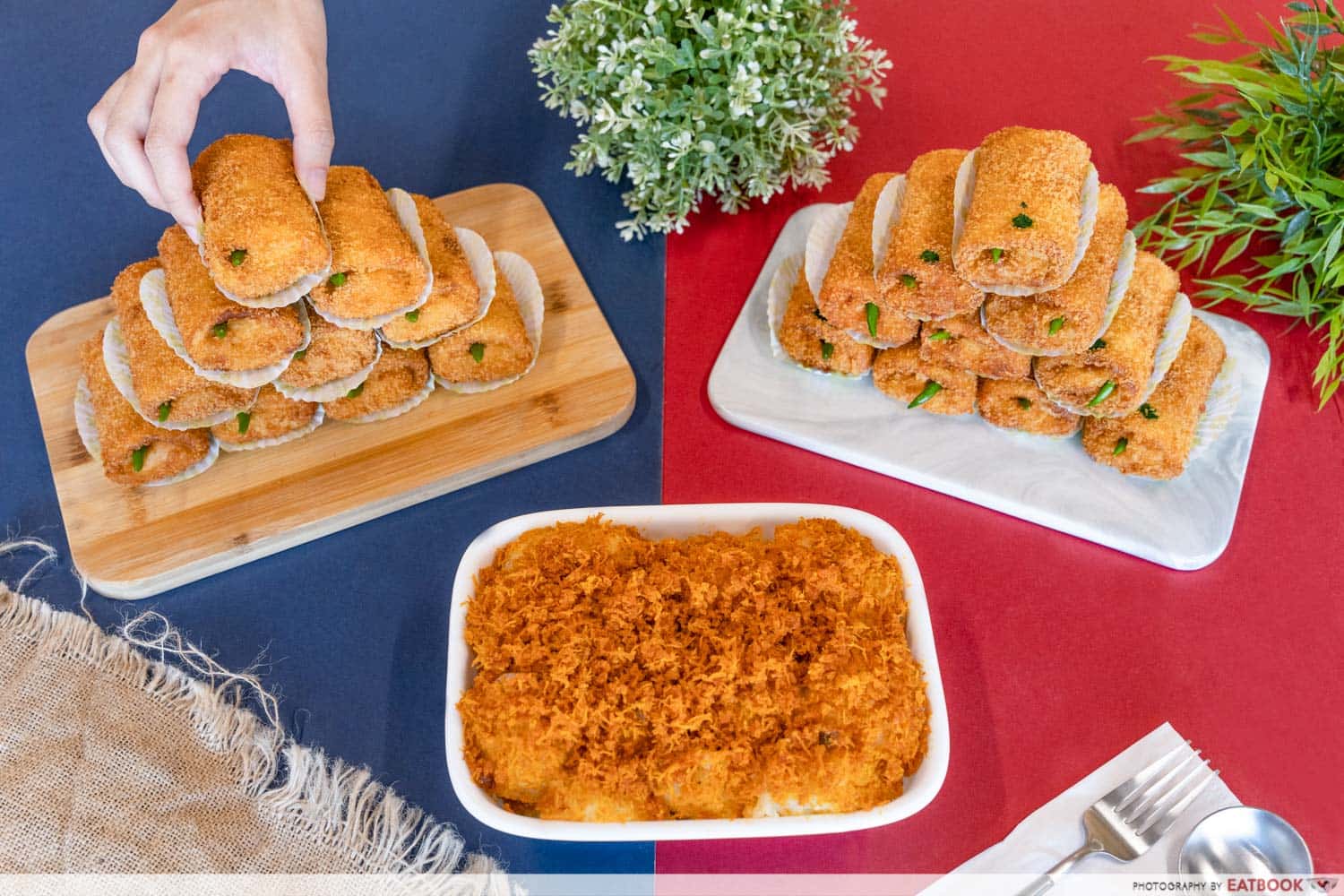 Snacks by Zahra specialises in Risole, which is an Indonesian rendition of French deep-fried Rissole. These come in three different flavours including Potato & Chicken ($10 for ten pieces), Sardine ($10 for ten pieces), and Creamy Chicken ($12 for ten pieces). 
Another unique delight would be the Pulut Serunding ($10 for a box of 20), which features chewy glutinous rice balls covered in spicy coconut shavings.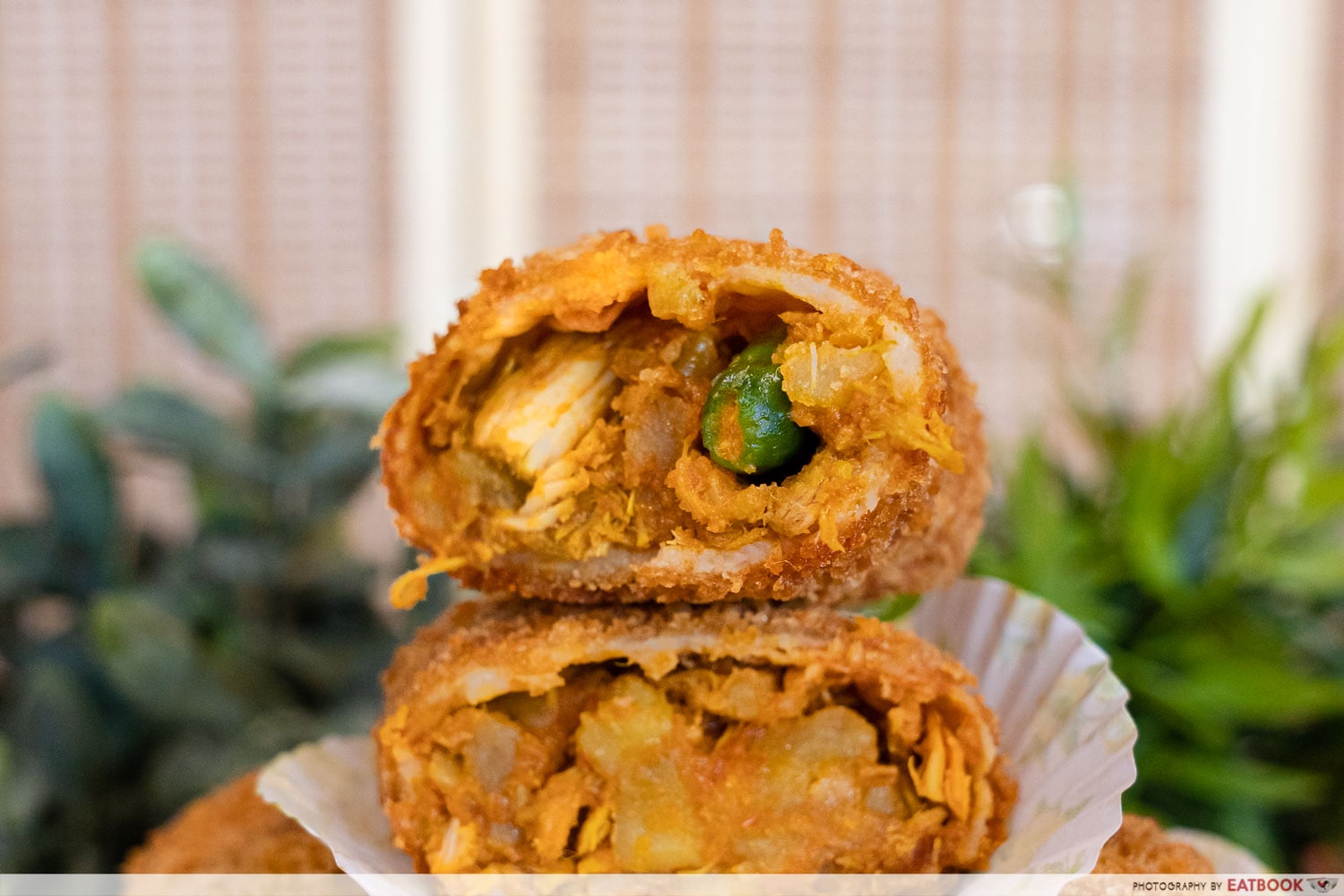 The Potato & Chicken Risole has features similar to a curry puff, with hints of sweetness in every bite. If you're not a fan of spice, go for the Creamy Chicken Risole that is filled with tender chicken coated in a rich white sauce.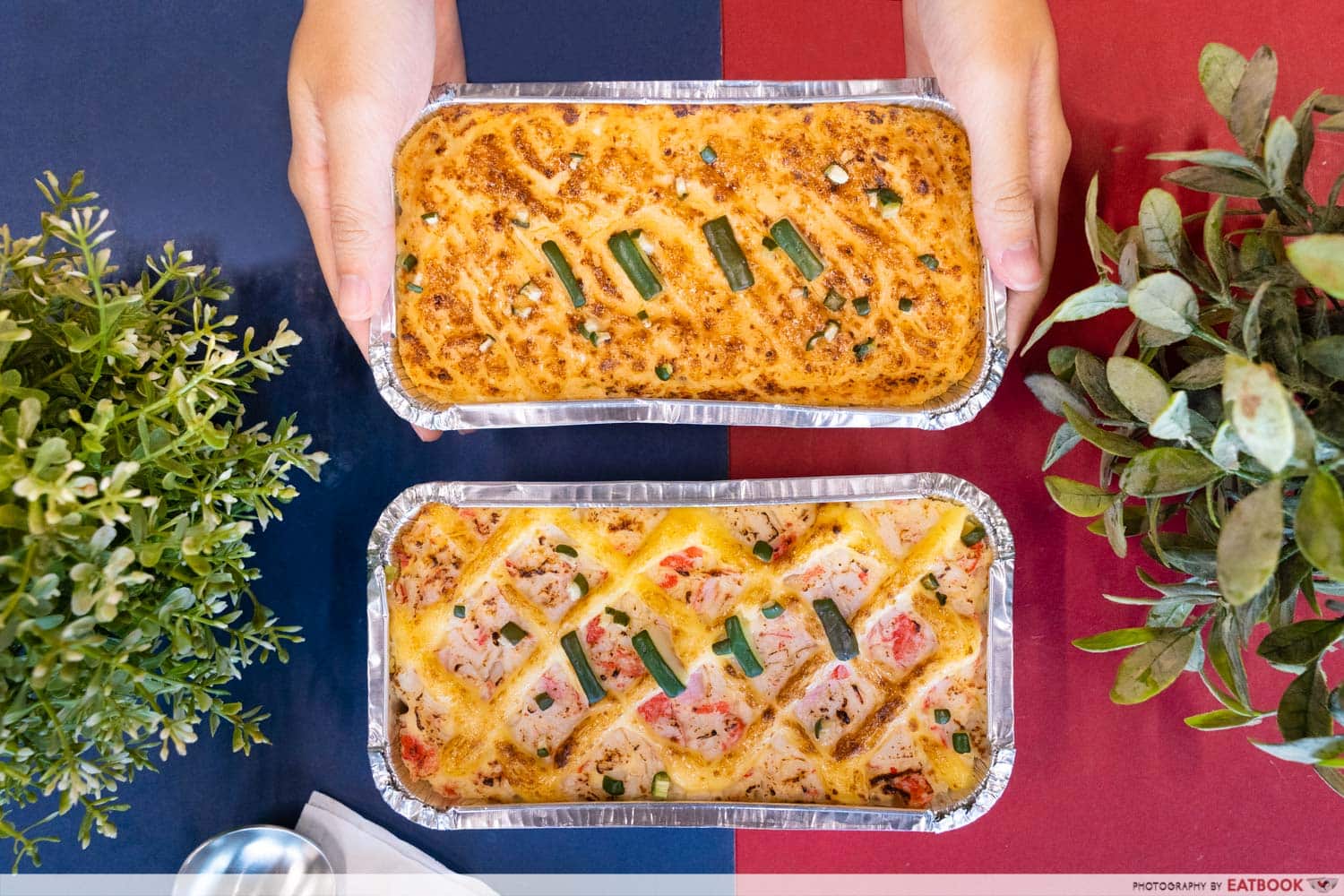 Sushi fans should try the baked sushis from Cha Bakes, including flavours such as the Sushi Bake Salmon Mentaiko and Sushi Bake Crab, both priced at $31.90. These come with four packs of seaweed which you can either use as a wrap or as a topping to zhng-up your baked sushi.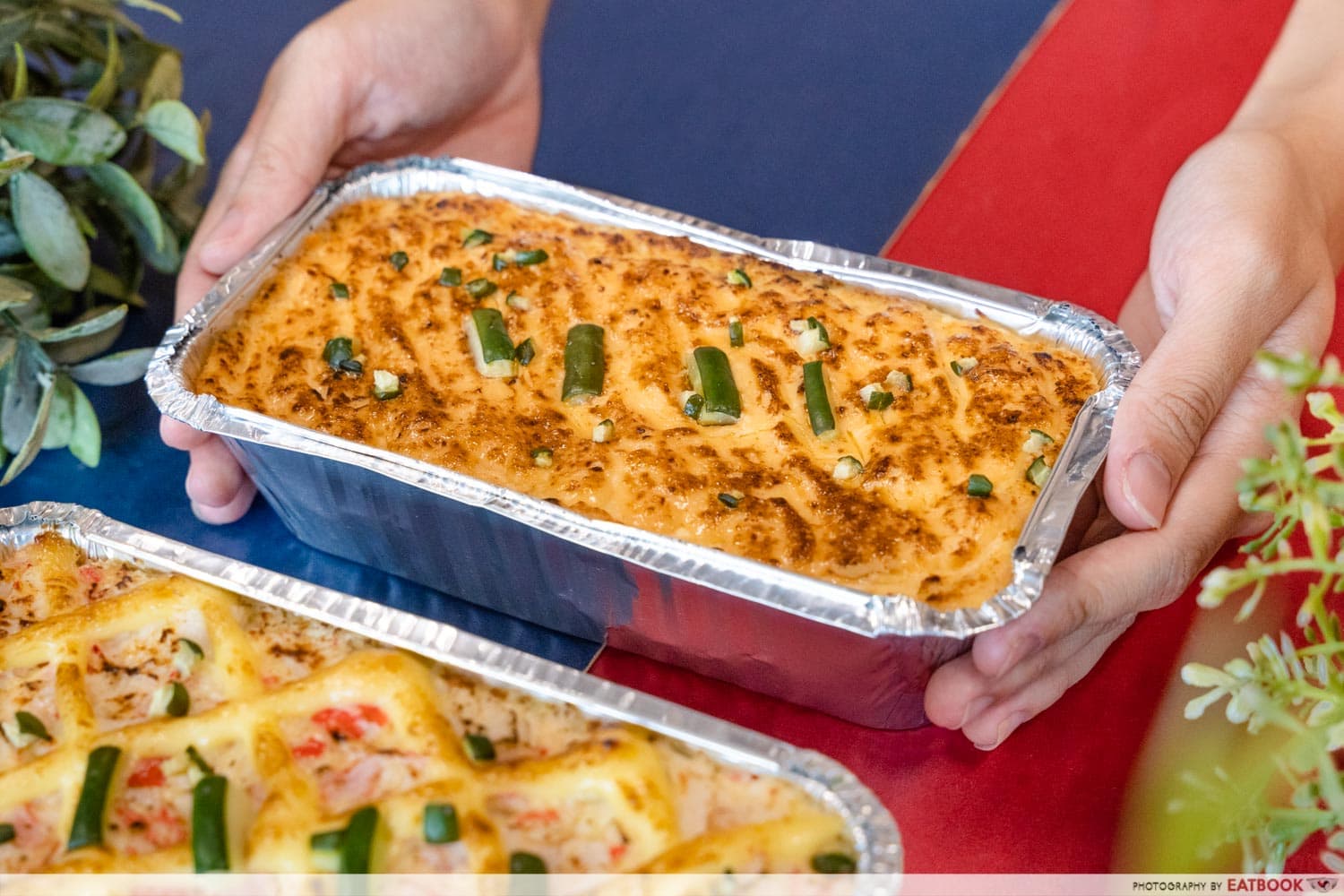 The Sushi Bake Salmon Mentaiko comes with a generous bed of sushi rice, all covered in a thick layer of charred mentaiko, topped with fresh cucumbers. The cod roe was not as pronounced, so this dish is suitable for those who aren't too into fishy flavours.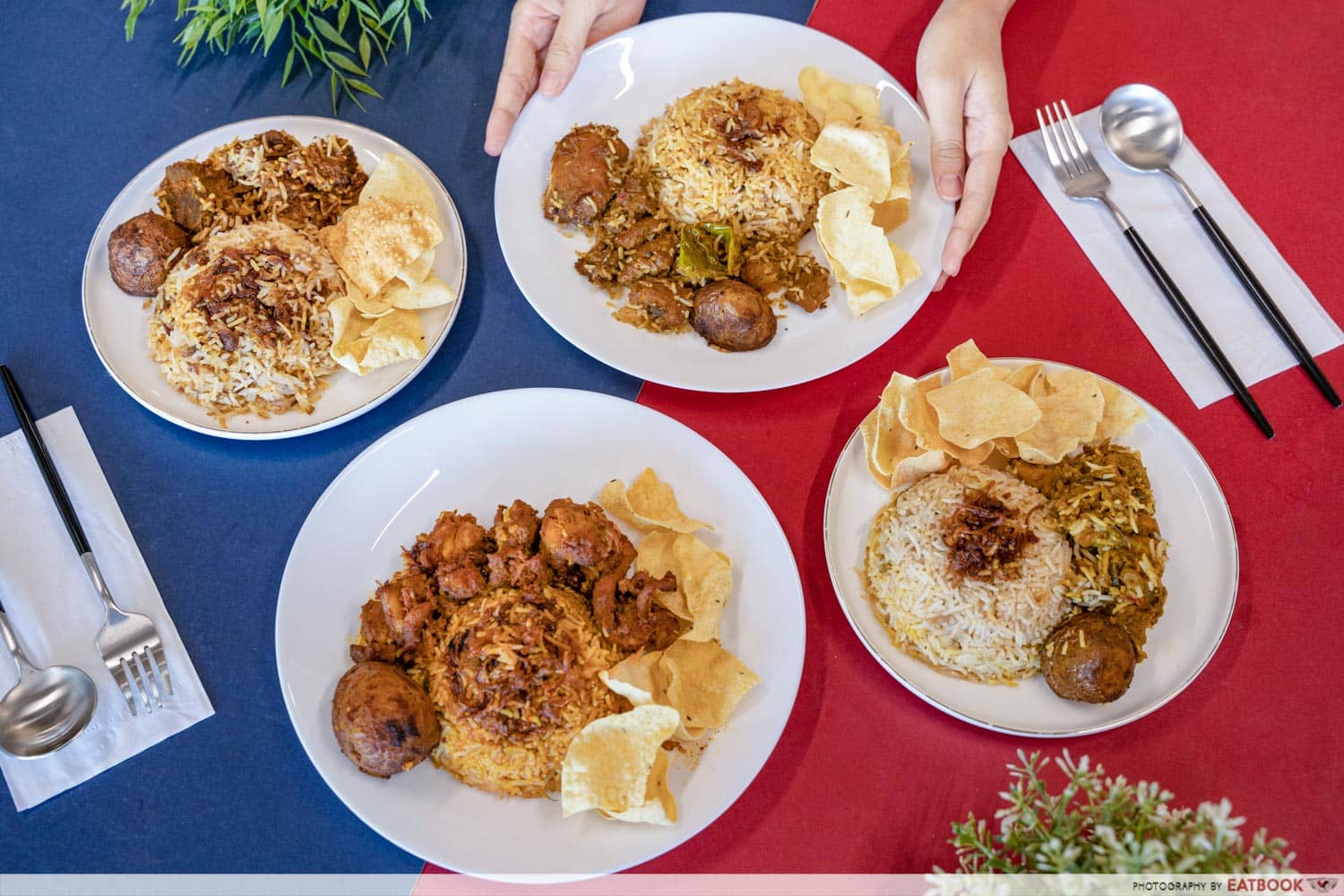 If you're looking for something more filling, try the biryanis from Biryani 47. They have a Fried Chicken Biryani ($7.80), Mutton Biryani ($8.80), Fish Biryani ($8.80), and even a Tofu Biryani ($6.80). All biryanis come with a pack of crispy papadum and half a potato for added textures to the fluffy fragrant rice.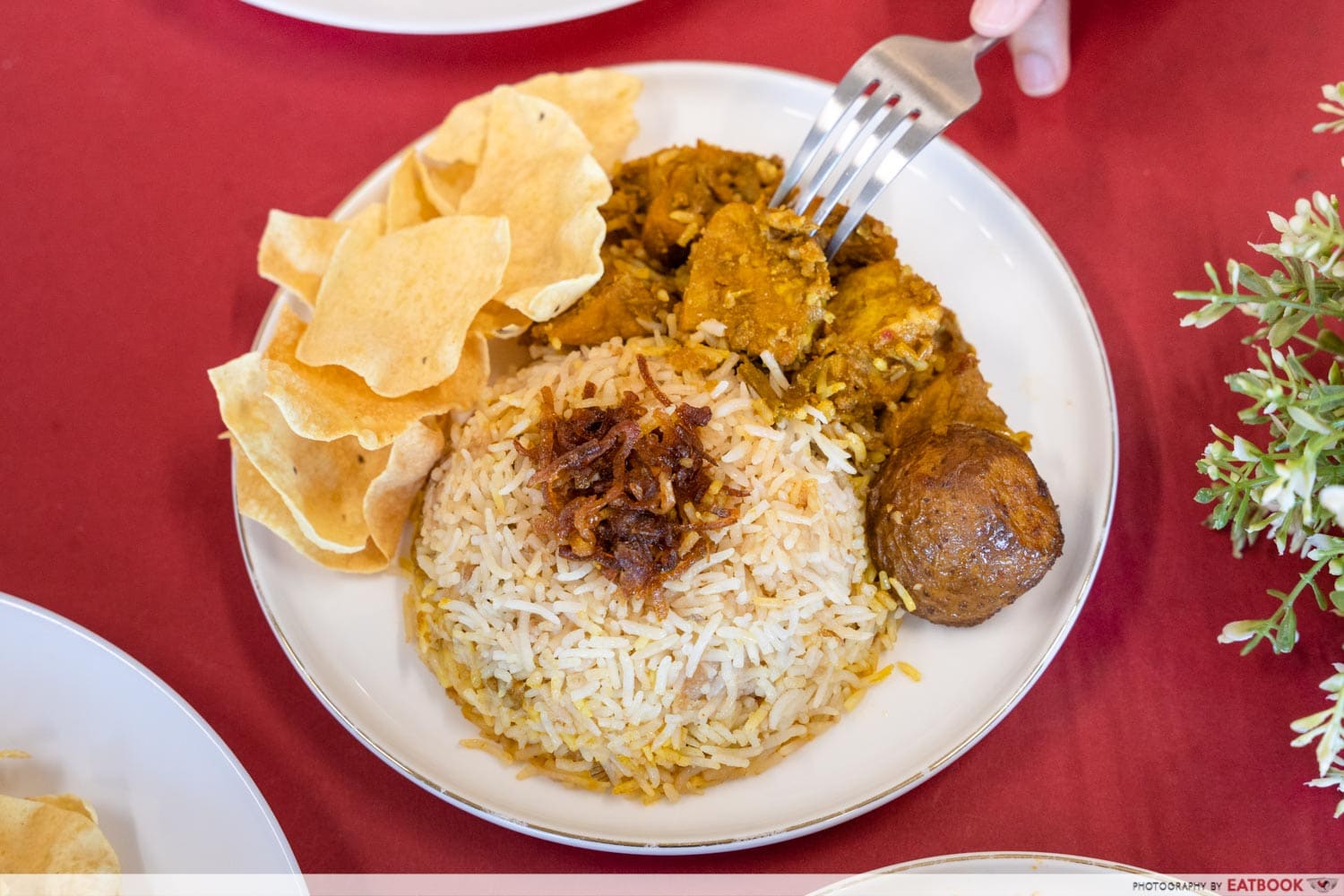 The meatless Tofu Briyani ($6.80) comes with QQ tau kwa chunks coated in aromatic curry, making them extra flavourful. Have this with a spoonful of rice and potato for a well-balanced mouthful.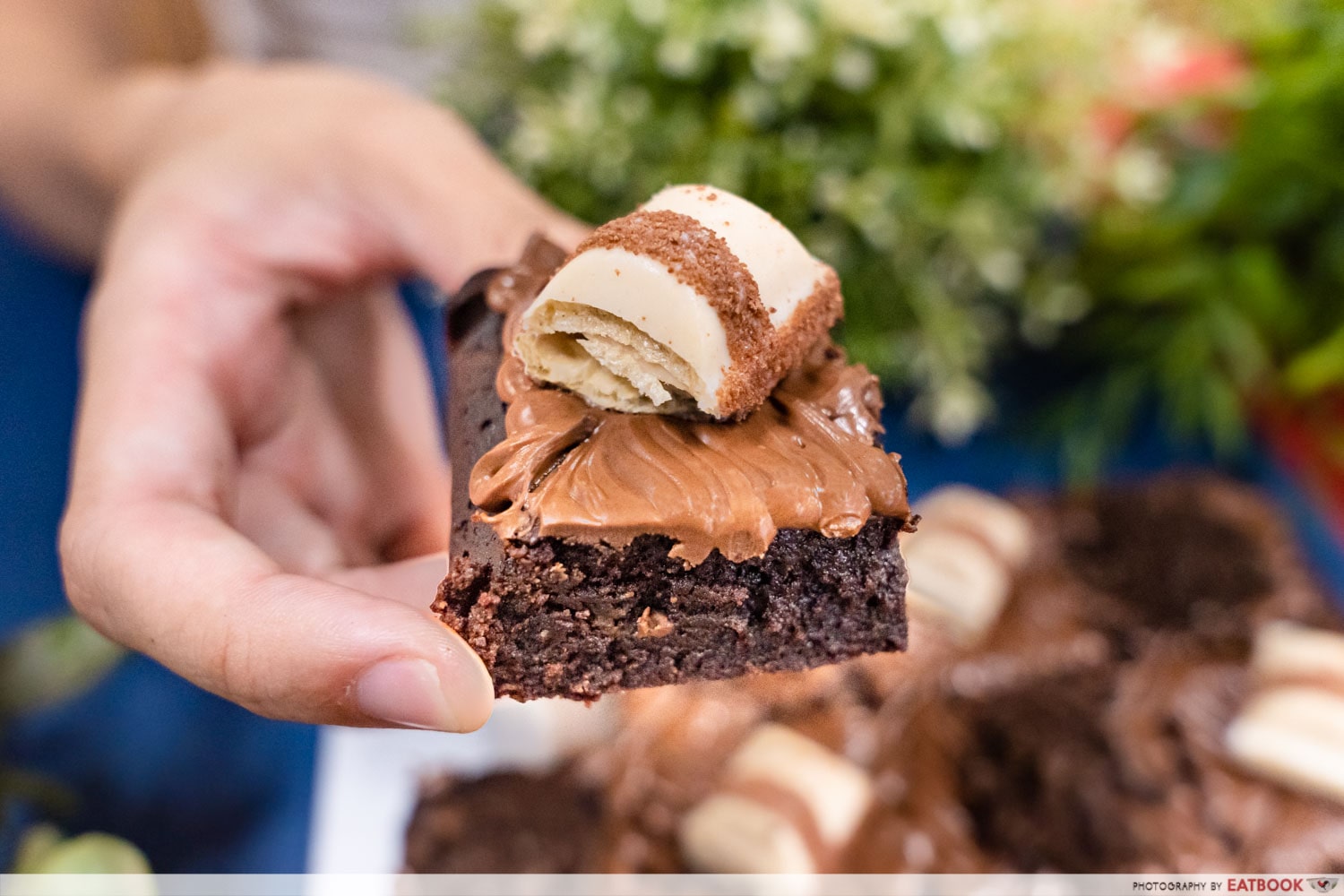 Moving on to the desserts, there is Brownie'd, selling densely packed brownies and buttery cookies. If you're looking for something to share, the 8'' Brownie ($18) comes with 16 pieces of moist chocolatey goodness and a drizzle of choice. Top your brownies with colourful M&Ms ($1.50) or crunchy Kinder Bueno ($3.00) pieces to zhng-up this sweet treat.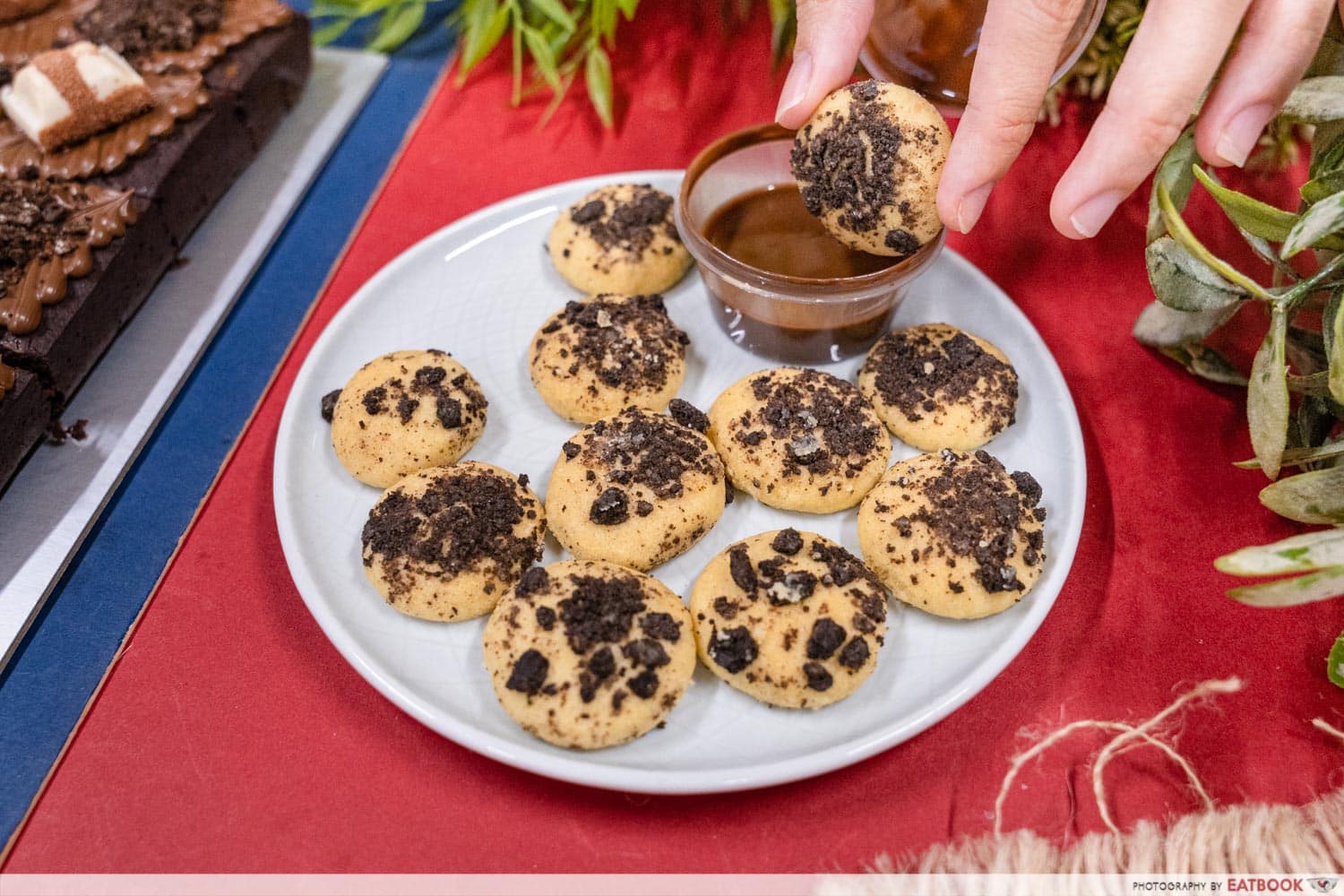 Their Oreo Cookies ($15) lean towards the crunchier side and come with a tub of chocolate dip. Dunk these mini cookies into the creamy sauce for a rich and enjoyable mouthful.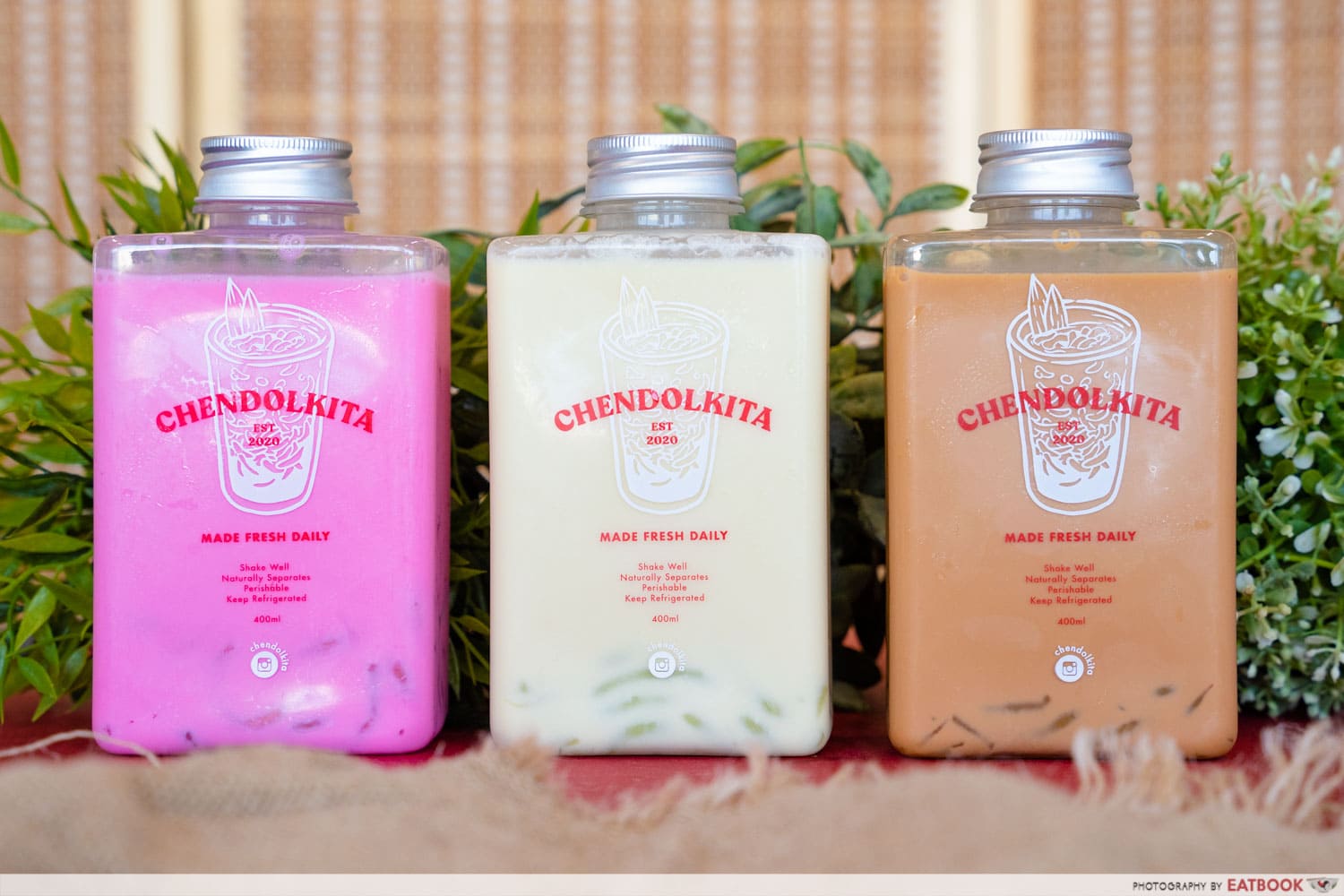 Finally, wash everything down with the drinks from Chendolkita. The Bandungkita ($5 for 400ml) is perfumed with flowery notes, while the Tehkita ($5 for 400ml) is comparable to a cup of aromatic teh tarik. 
The Chendolkita ($5 for 400ml) has a milky coconutty flavour, with hints of gula melaka peeking through. Mix the drinks well, as you will find pandan jelly sitting at the bottom of all these refreshing delights. 
There are three apps available for consumers, sellers, as well as delivery men, and what's great is that there is no subscription fee at all. Following the increasing popularity of home-based businesses, Pacquetz now provides a single platform allowing you to order your favourite snacks, fuss-free. 
Photos by Melvin Mak.
This post is brought to you by Pacquetz.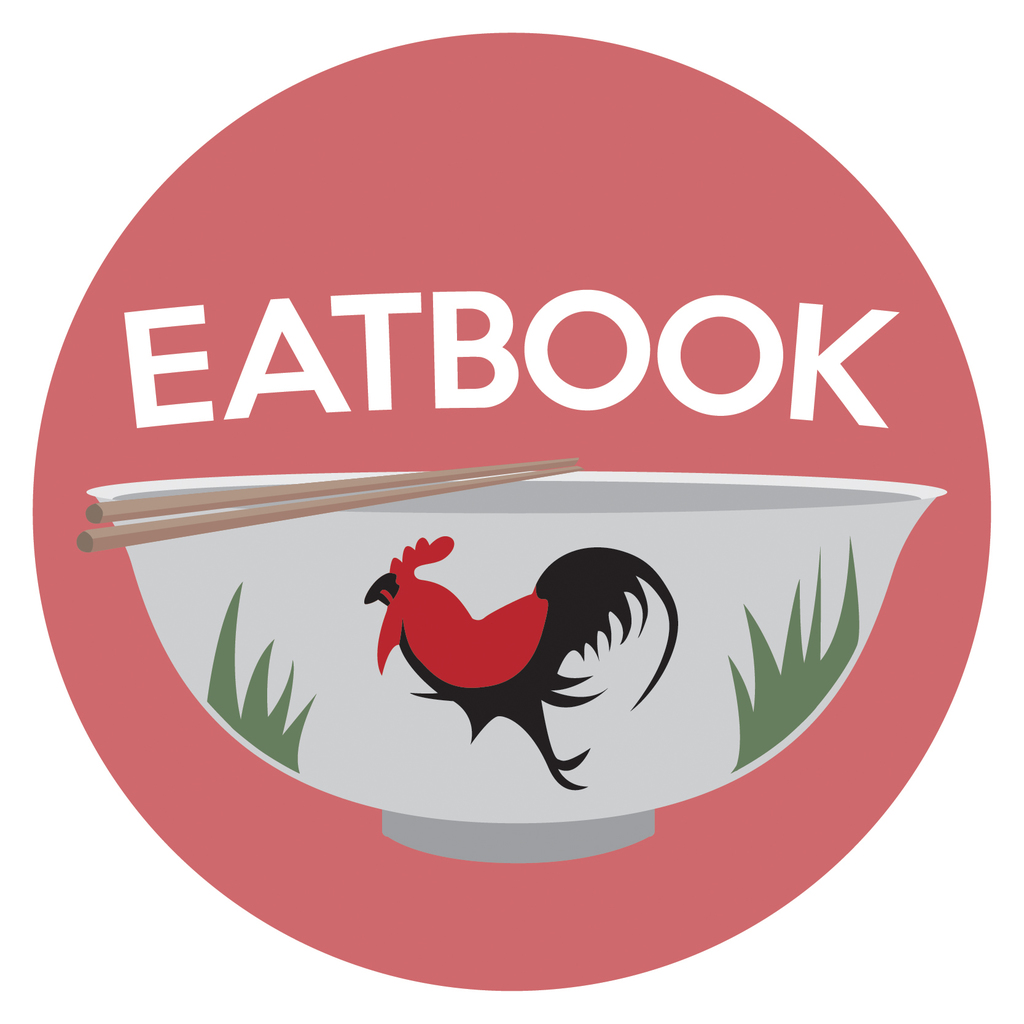 Drop us your email so you won't miss the latest news.