Paradox Singapore Merchant Court
at Clarke Quay
Chinese New Year takeaways
With the upcoming Chinese New Year being the first time many of us will be gathered with our families in full strength, there's a wave of excitement to usher in the Year of the Rabbit. Still, planning family dinners can be taxing, so if you're wondering how and where to get your festive feast, look no further than these takeaway offerings from Paradox Singapore Merchant Court at Clarke Quay!
The hotel offers two Chinese New Year takeaway specials: Prosperity Bunny Bundle ($468) and Fortune Bunny Bundle ($588). The sets, which feed eight to 10 people, feature quintessential CNY offerings, including lou hei, nian gao, and a whole lot of abalone. Those who'd prefer to customise their reunion feast can also order these dishes a la carte.
Kick off your dinner and toss to a huat year with the Prosperity Yu Sheng ($68), packed with thick slices of smoked salmon and a yuzu chia seed dressing, or the Fortune Yu Sheng ($168), which comes with thick slices of Australian rock lobster and fruit balls.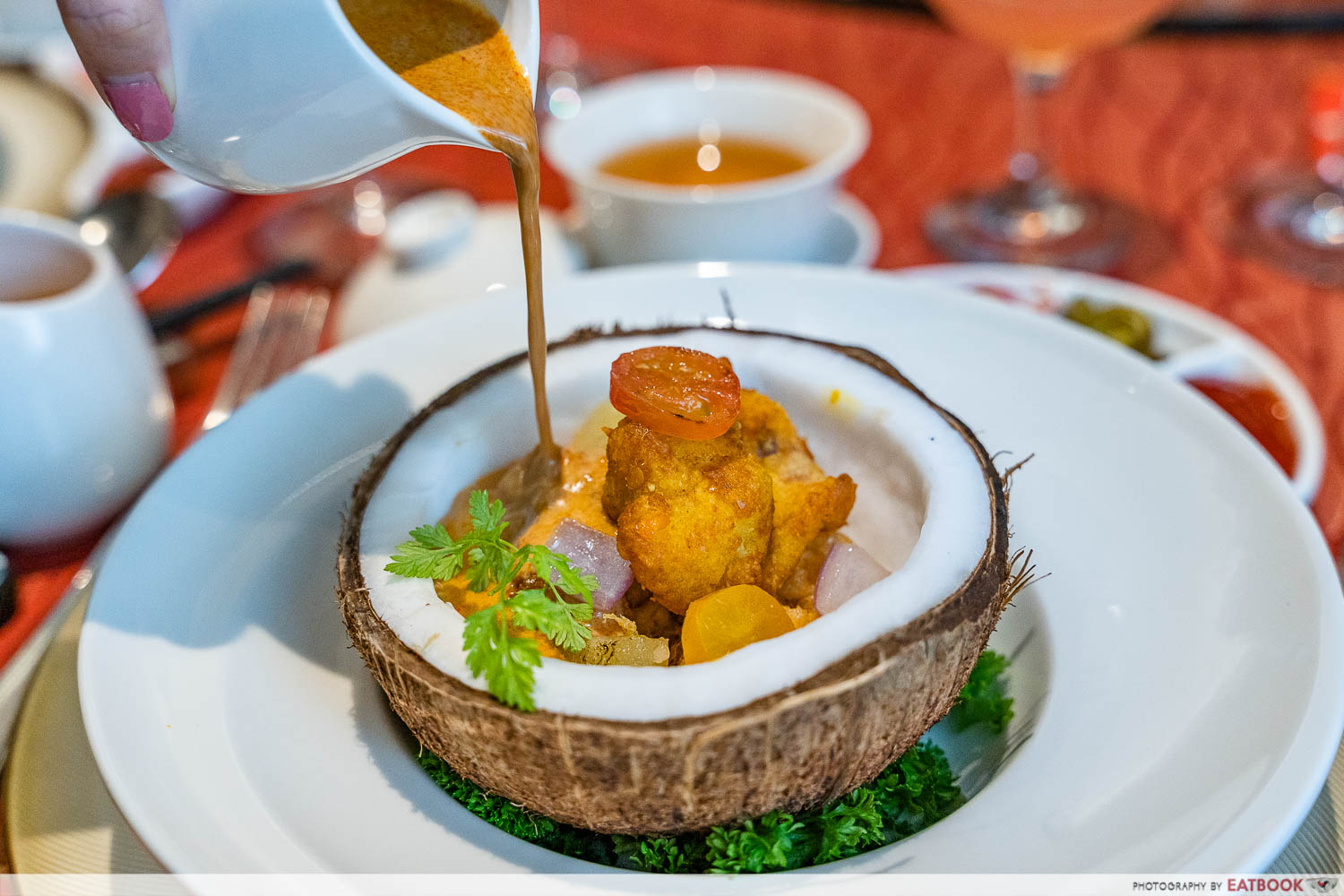 Both bundles offer hearty mains, including the Eight Treasures Duck ($78), a famous Cantonese delicacy starring a whole duck stuffed with stir-fried mushrooms and glutinous rice, and the Golden Crispy Grouper ($88), comprising a 1.2kg wok hei-kissed grouper drenched in a creamy assam laksa sauce.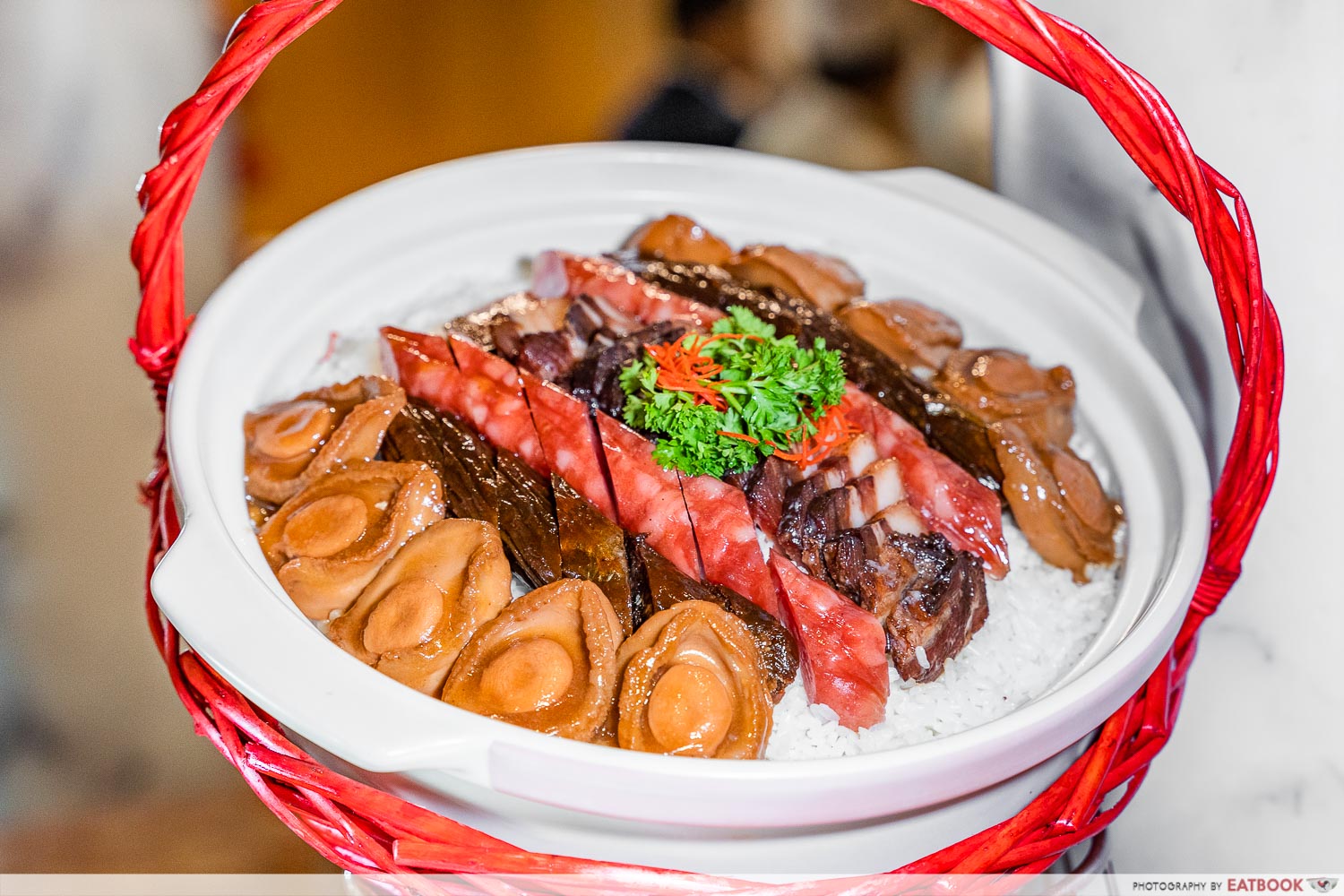 There's also the Claypot Rice ($88), featuring soft, fluffy rice mixed with savoury lap cheong AKA preserved sausage. The dish's even got an upgraded version for $128 that comes in a literal claypot with eight-head abalone, along with a basket carrier for easy transporting to your ah ma's house.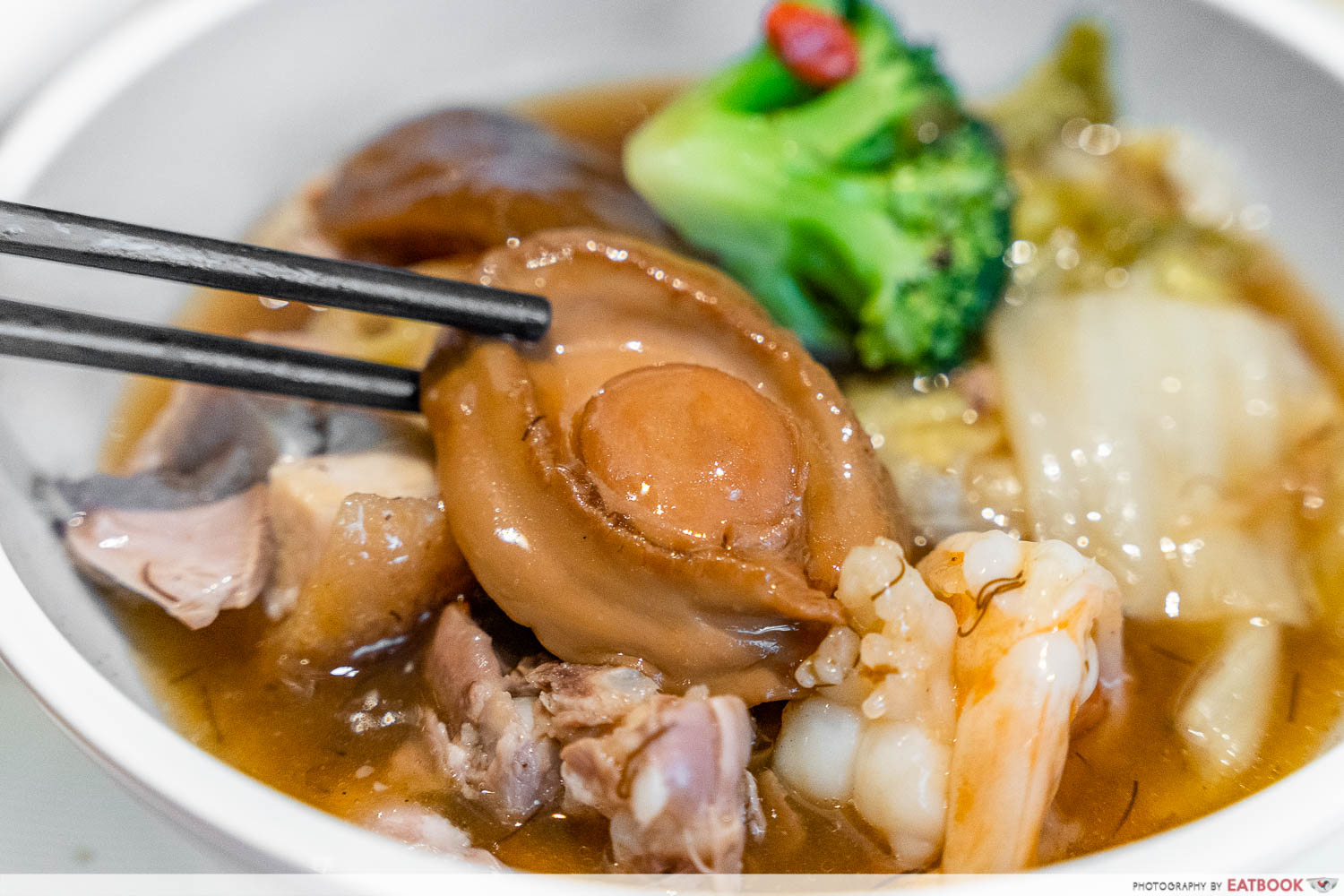 A dish exclusive to the Fortune Bunny Bundle is the hearty Abalone Pen Cai ($338), packed with a generous amount of premium ingredients, including juicy abalone, roasted pork belly, sweet tiger prawns, sea cucumber, dried oysters and more!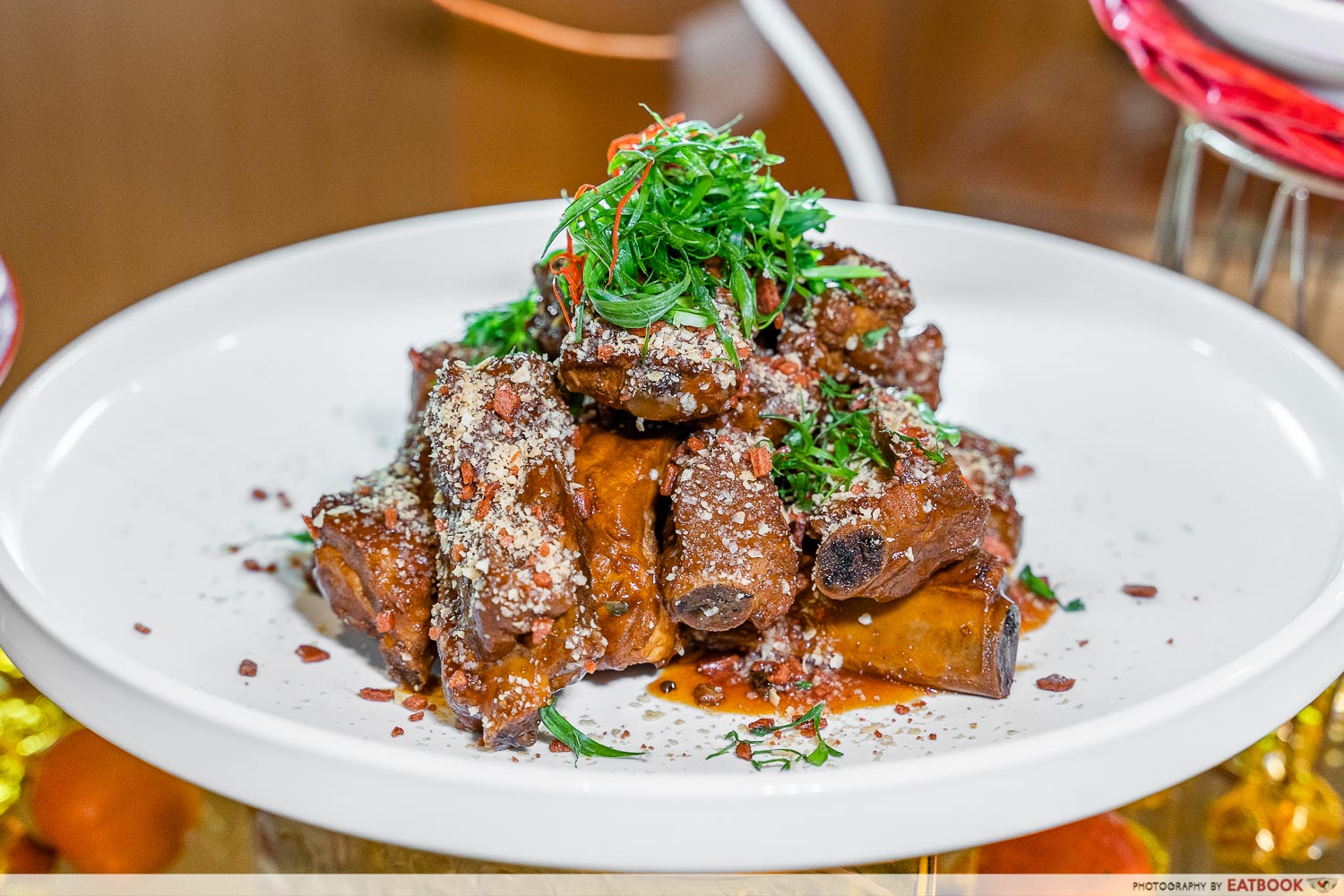 The Hawthorn-Glazed Spareribs and Oatmeal ($78) is another Fortune Bunny Bundle exclusive, spotlighting melt-in-the-mouth spareribs that are slow-cooked for 12 hours. It's also coated in a sticky glaze with hints of honey and Hoisin sauce, and served alongside crunchy carrots soaked with oranges for a citrusy tinge.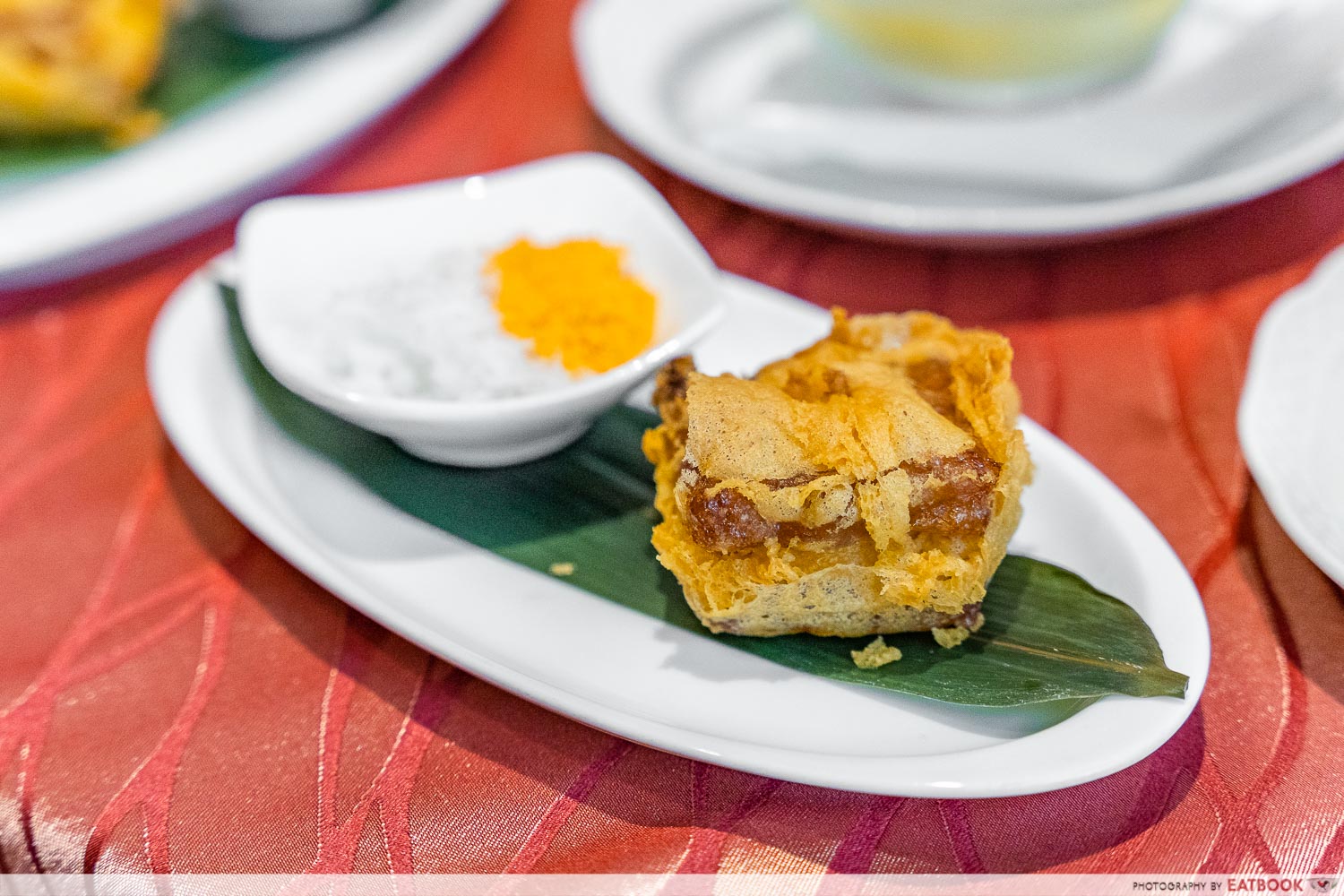 Be sure to leave some room in your tummy, as both CNY sets offer delectable desserts including the Pan-Fried Nian Gao.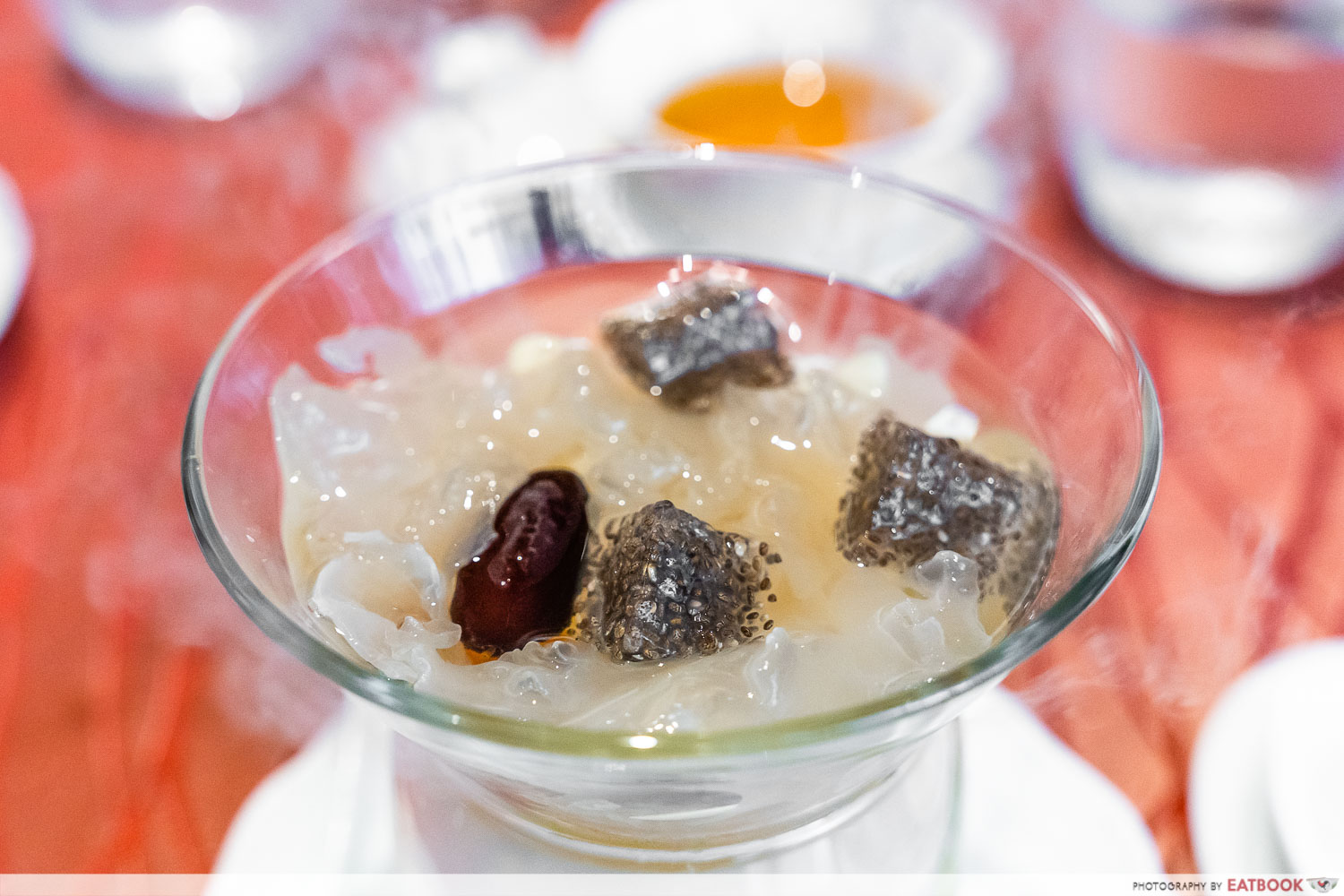 Wash all that nosh down with the refreshing Snow Fungus Dessert Soup, an additional item from the Fortune Bunny Bundle featuring a sweet concoction of snow fungus, pear, chia seed jelly, and chewy peach gum for that extra boost of collagen.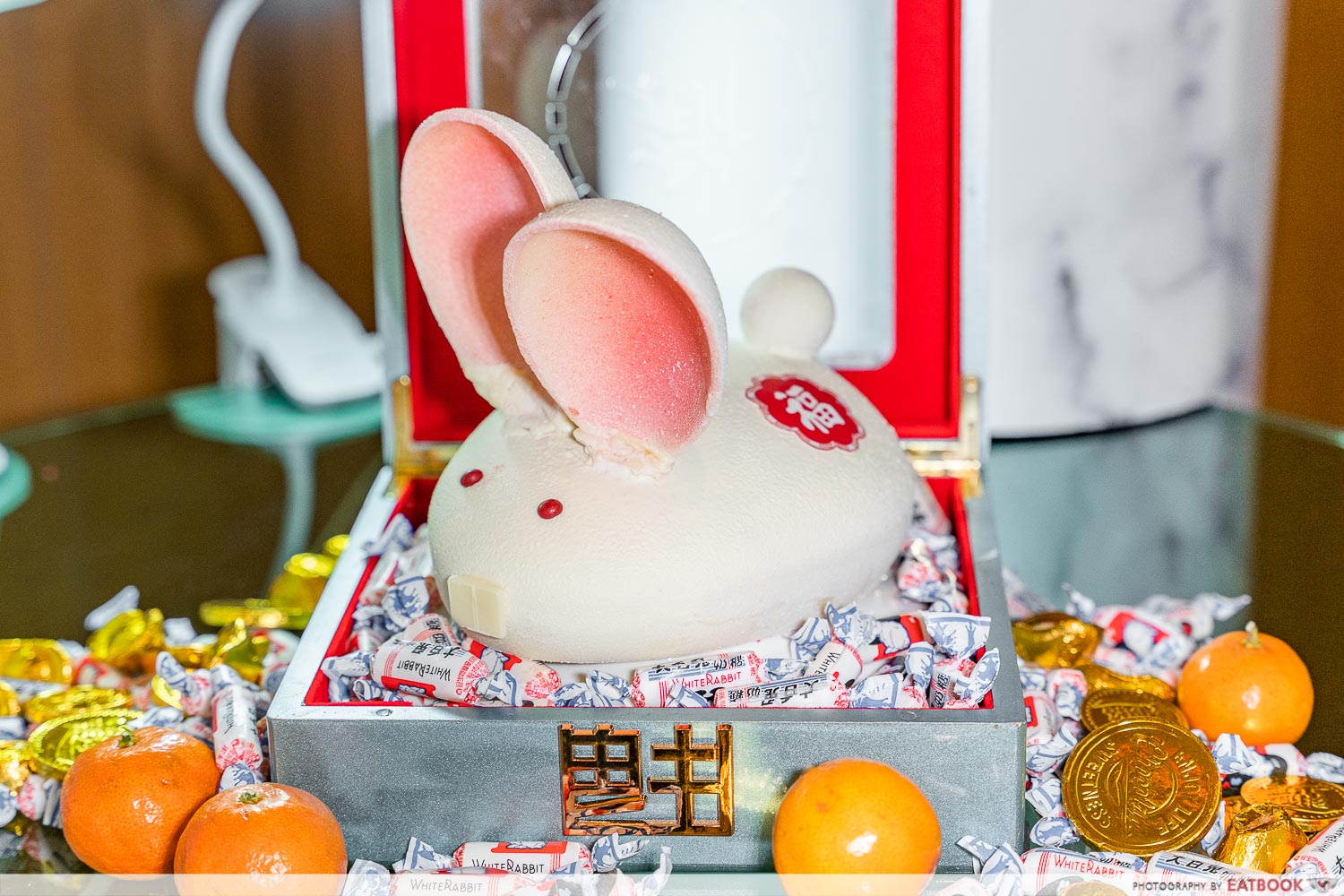 While these desserts are only available with the set bundles, those opting for a la carte orders can try the White Rabbit ($78), a too-cute-to-eat, live bunny-sized cake comprising milky White Rabbit cream and a lemon cheese Lotus biscuit crumble.
The takeaway bundles are open for orders from 1 January to 29 January and available for self-collection or delivery from 13 January to 5 February. Early birds can enjoy 25% off orders from 1 January to 8 January and 20% off orders from 9 January to 29 January. 
Photos taken by John Lery Villanueva.
This post was brought to you by Paradox Singapore Merchant Court at Clarke Quay.