The best teas to have are High Teas
Update (4th April 2019): Portico Prime has permanently closed.
This was an undercover review with expenses covered by Eatbook.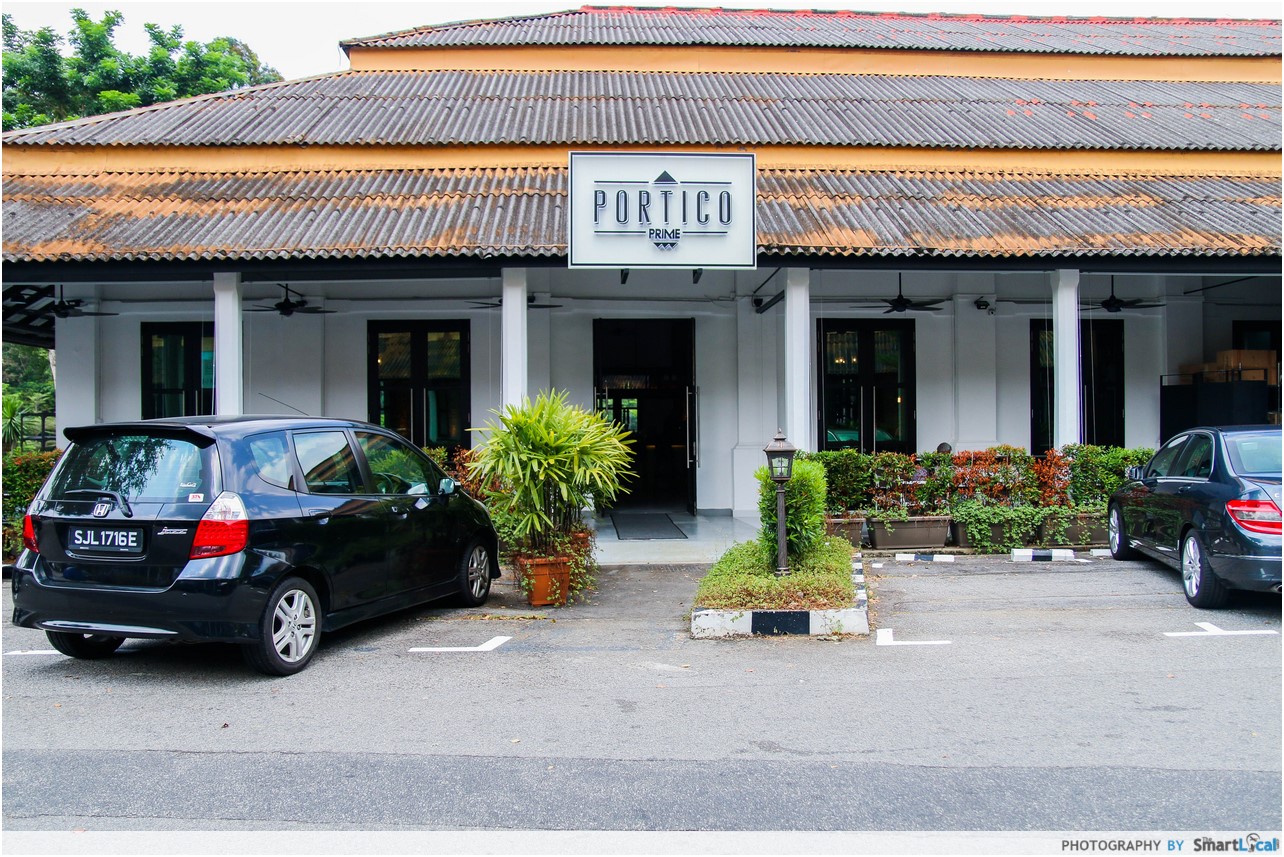 Nestled away in atas Dempsey Hill is a modern European restaurant by the name of Portico Prime serving up well-executed dishes and using only the freshest ingredients. With its top-notch food, gorgeous setting, and tranquil vibes, a meal here will immediately send you off to the lands of decadence and well-deserved respite.
To the delight of fans, Portico Prime has recently launched their "Portico Favourites" High Tea set that combines all their best offerings into a single exquisite tea time experience. At $48++/pax, the price may seem a tad steep, but for the quality of the food and ambience, it is definitely bang for your buck.
Starters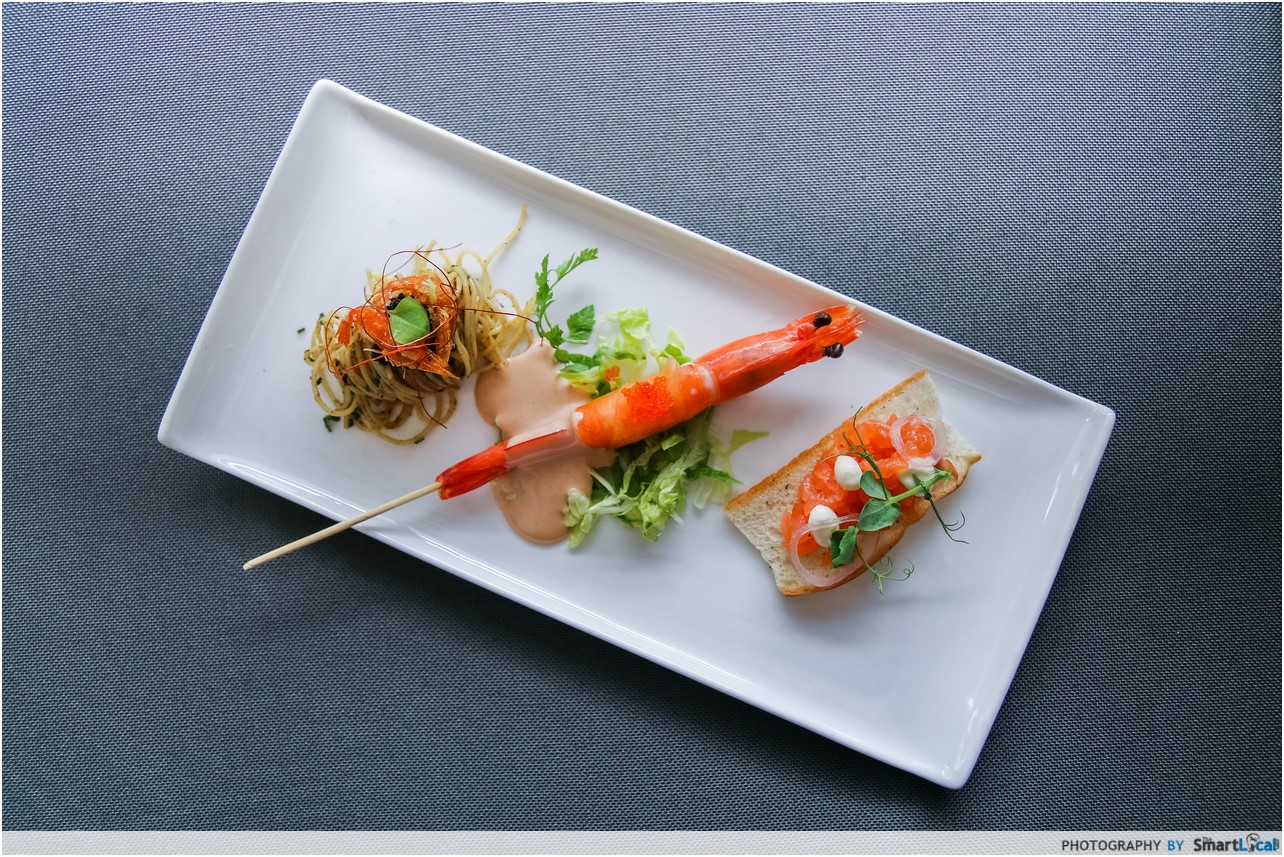 My first bite of the meal was Portico Prime's famous Chilled Truffle-Scented Angel Hair Pasta, and boy oh boy did I know that it was going to be a good afternoon. Atop a swirl of al dente pasta doused in heady truffle sauce lay two crunchy kawa ebi shrimps that were addictively crunchy. Two was simply not enough to satisfy the kawa-ebi-chomping monster in me!
Although the pasta came in a tasting portion, it's enough to convince you of its avruga-caviar-crowned glory. Any more and it might have gotten too gelak.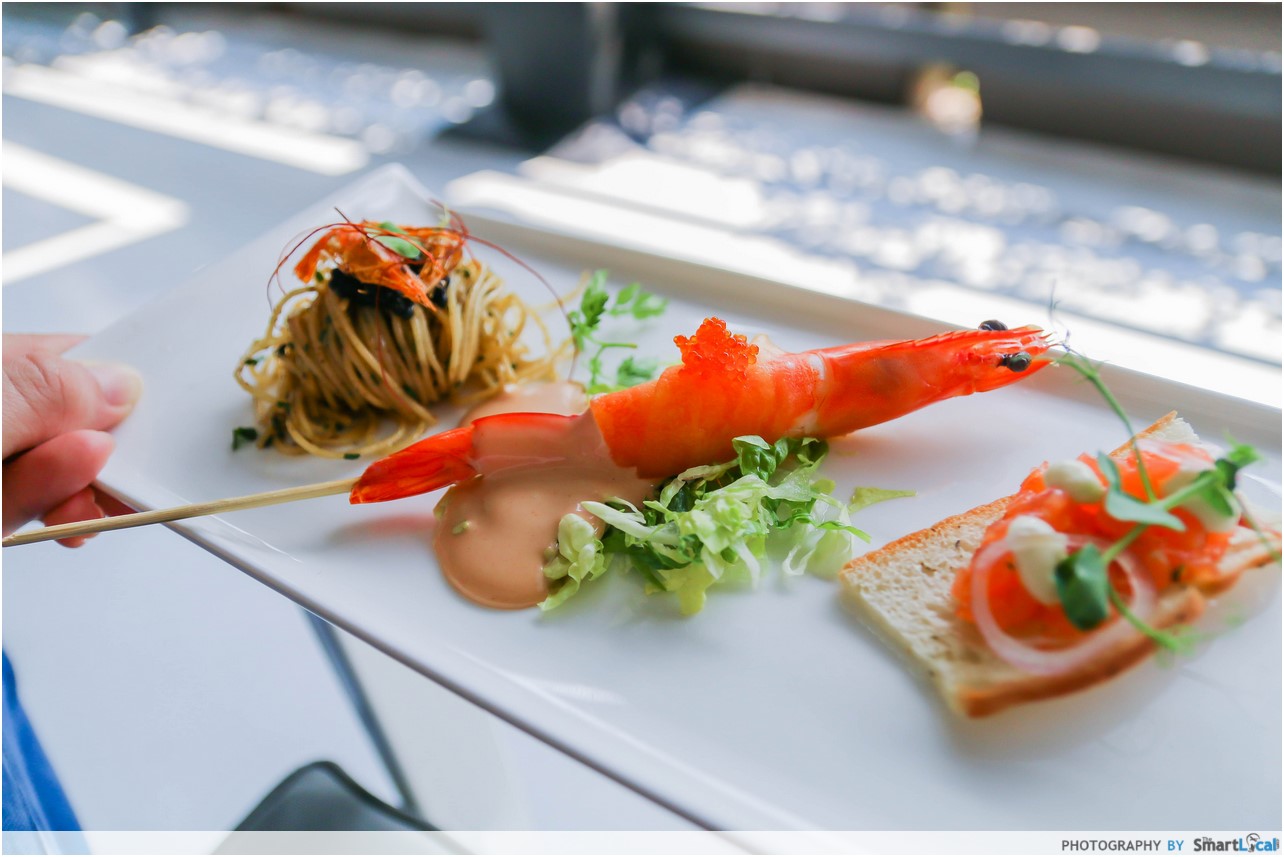 The Crostini of Asian-cured Salmon Gravlax came with generous chunks of cured salmon atop a thin slice of crispy bread, and the Skewer of Tiger Prawn impressed me with just how juicy the fresh prawn was.
Savory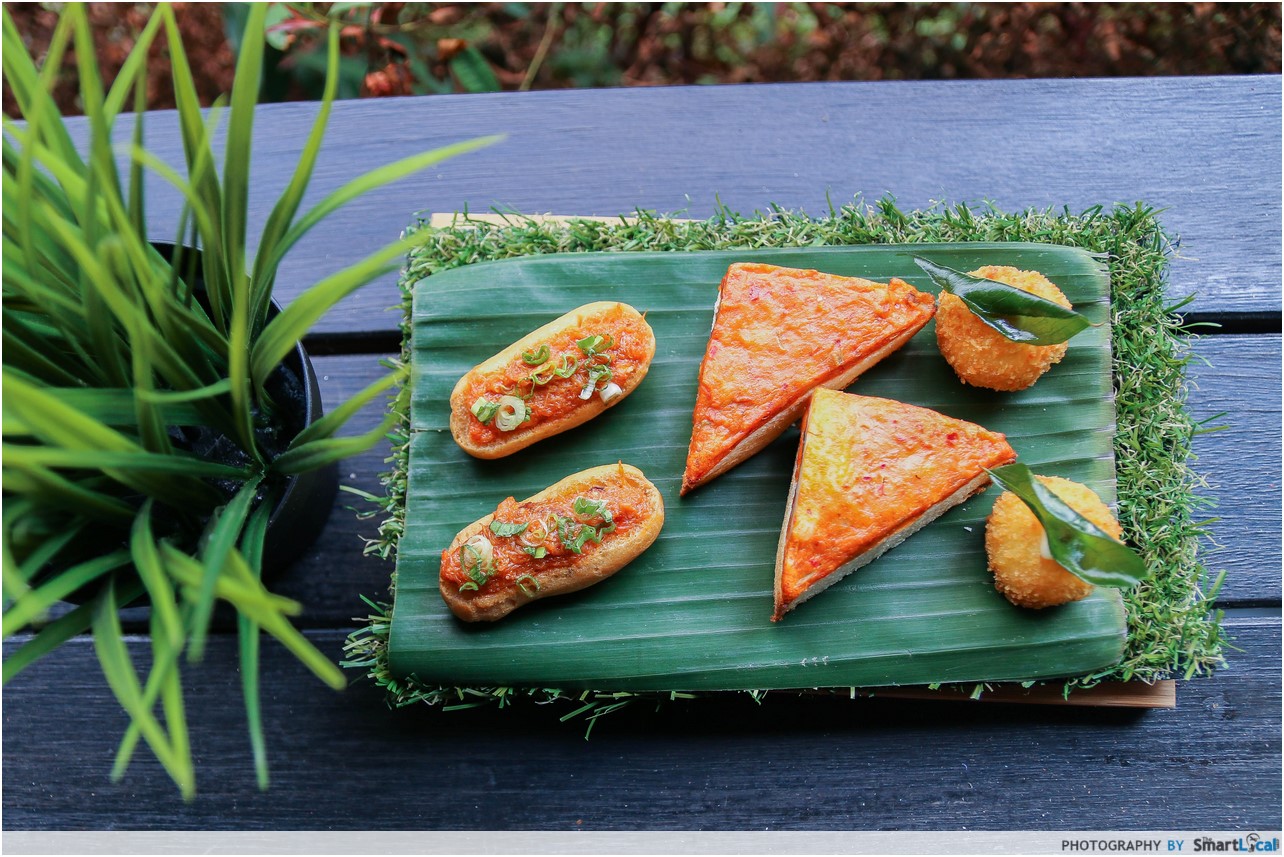 The selection of savory items included an Éclair of Singapore-style Chili Crab Meat, Fish "otak-otak" Toast, and Squid and Salted Egg Croquette.
Out of the three, I enjoyed the croquette the most. It reminded me of a deep-fried takoyaki ball, with just one bite giving way to a spurt of creamy goodness. While the flavors of salted egg were rather muted, the filling still complemented the crispy exterior of the croquette beautifully.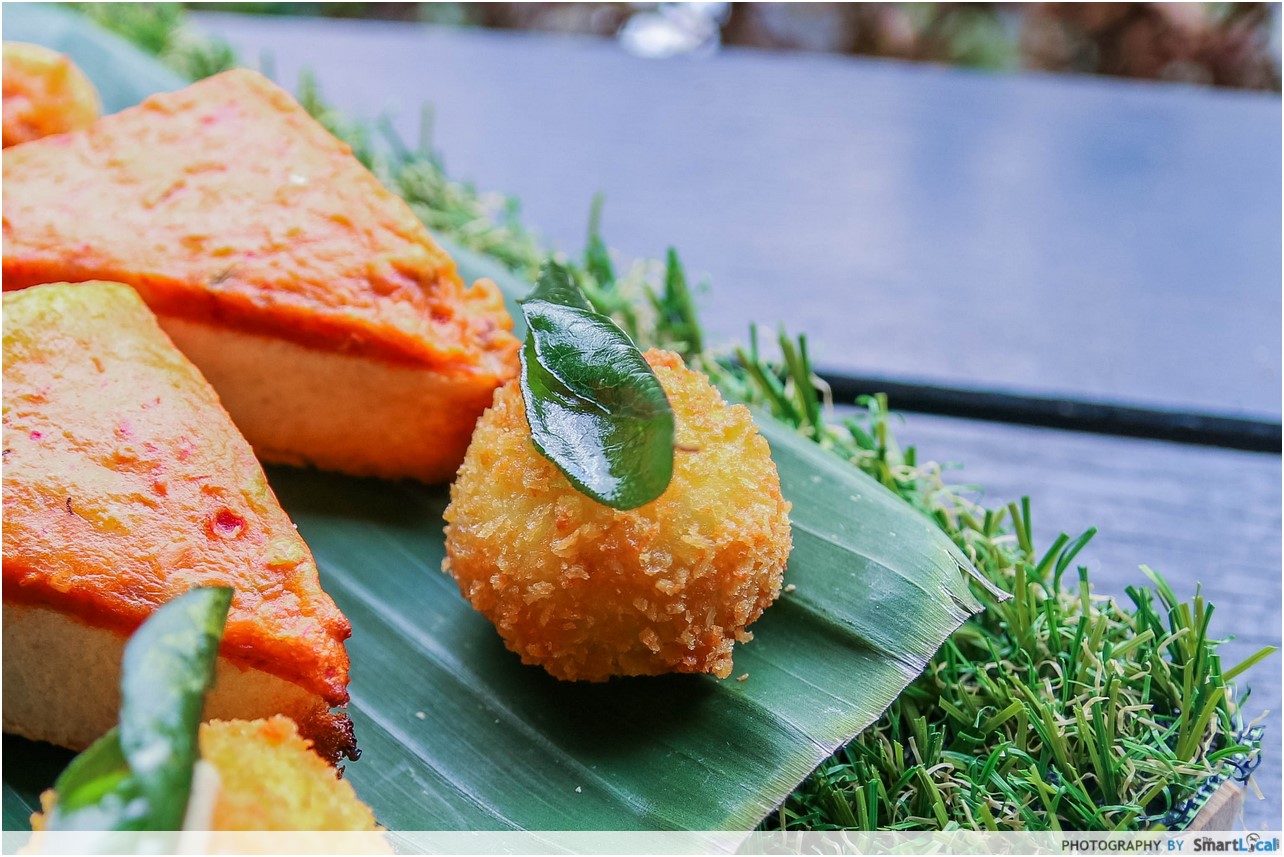 The savory éclair was topped liberally with chunks of everyone's favourite sweet-and-spicy local favorite – Chili Crab. The fusion creation tied surprisingly well together, simply ingenious!
To its right lay two pieces of perfectly toasted bread covered in a generous slab of homemade fish otak-otak. The toast which was slathered in the chilli fish paste boasted the aromatic herb-y taste characteristic of good ole' otak.
Petit Sweets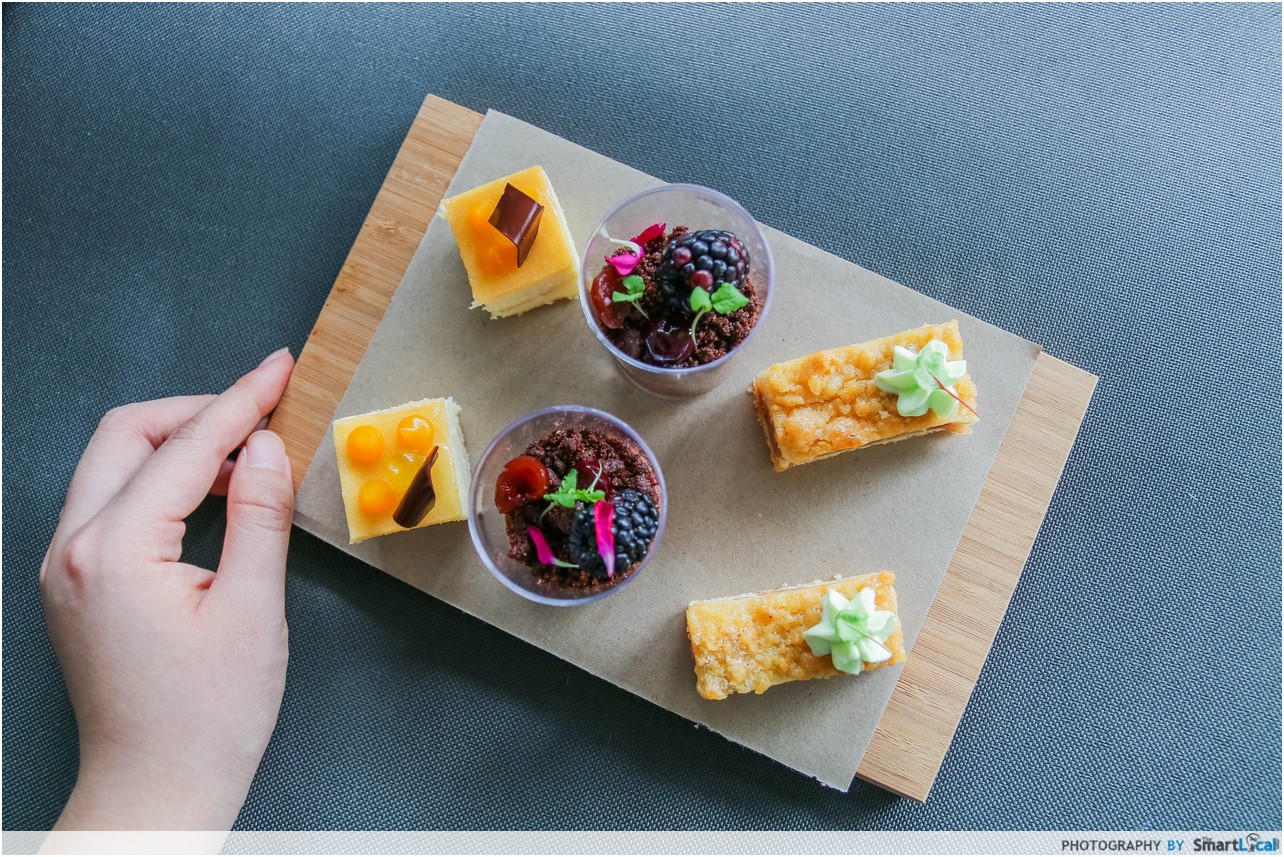 I usually don't have a sweet tooth, but even my eyes lit up when I saw the array of precious sweet treats tempting me to gobble them all up. What deserves special attention would be their Homemade Carrot Cake, "Bandung" Rose Cream, Strawberry and Lychee Tart and the Mini Deconstructed Blackforest.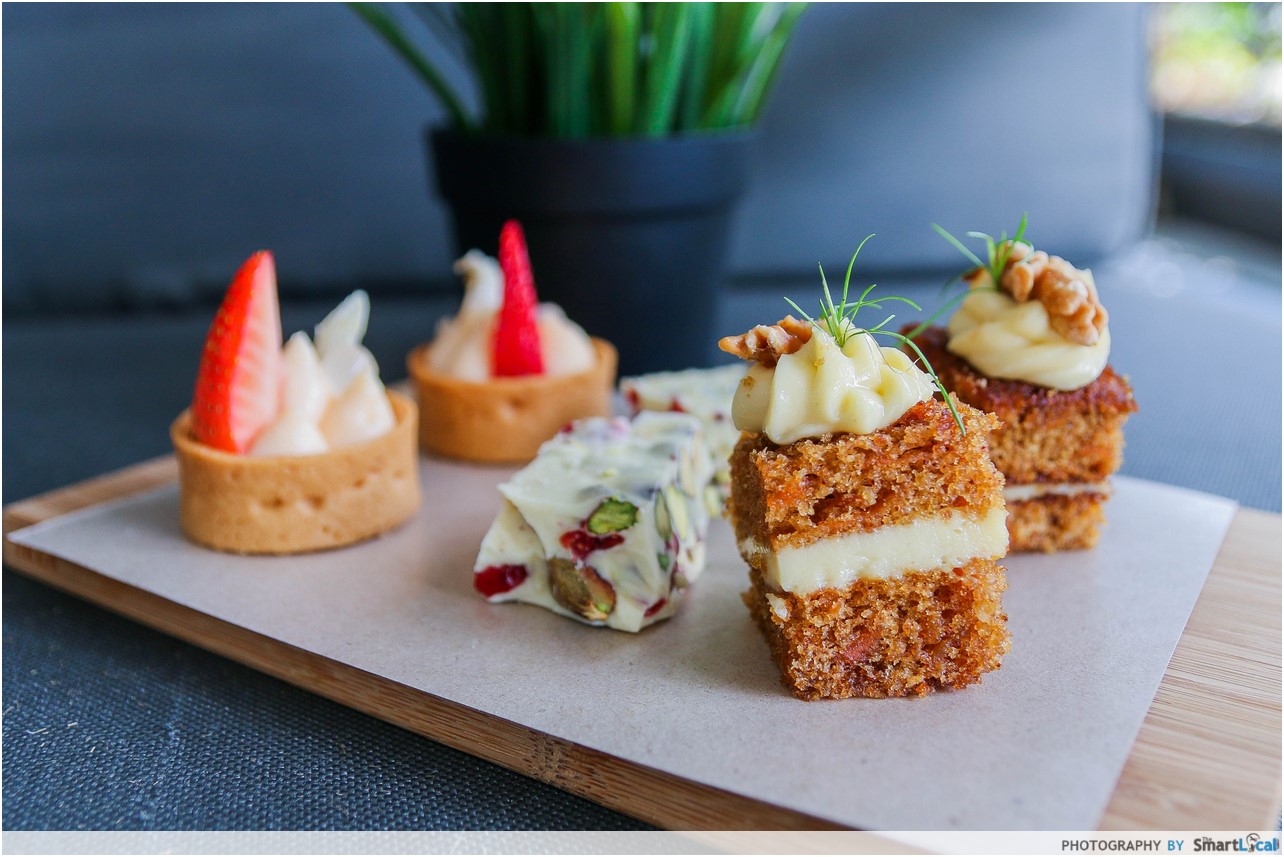 The carrot cake was extremely moist, with the woody sweetness of maple complementing the richness of the cream cheese to create one of the best carrot cakes I've tasted.
The tart came with a biscuit-like base and an exquisite cream that was smooth and had notes of rose and lychee, creating a beautiful melody in my mouth.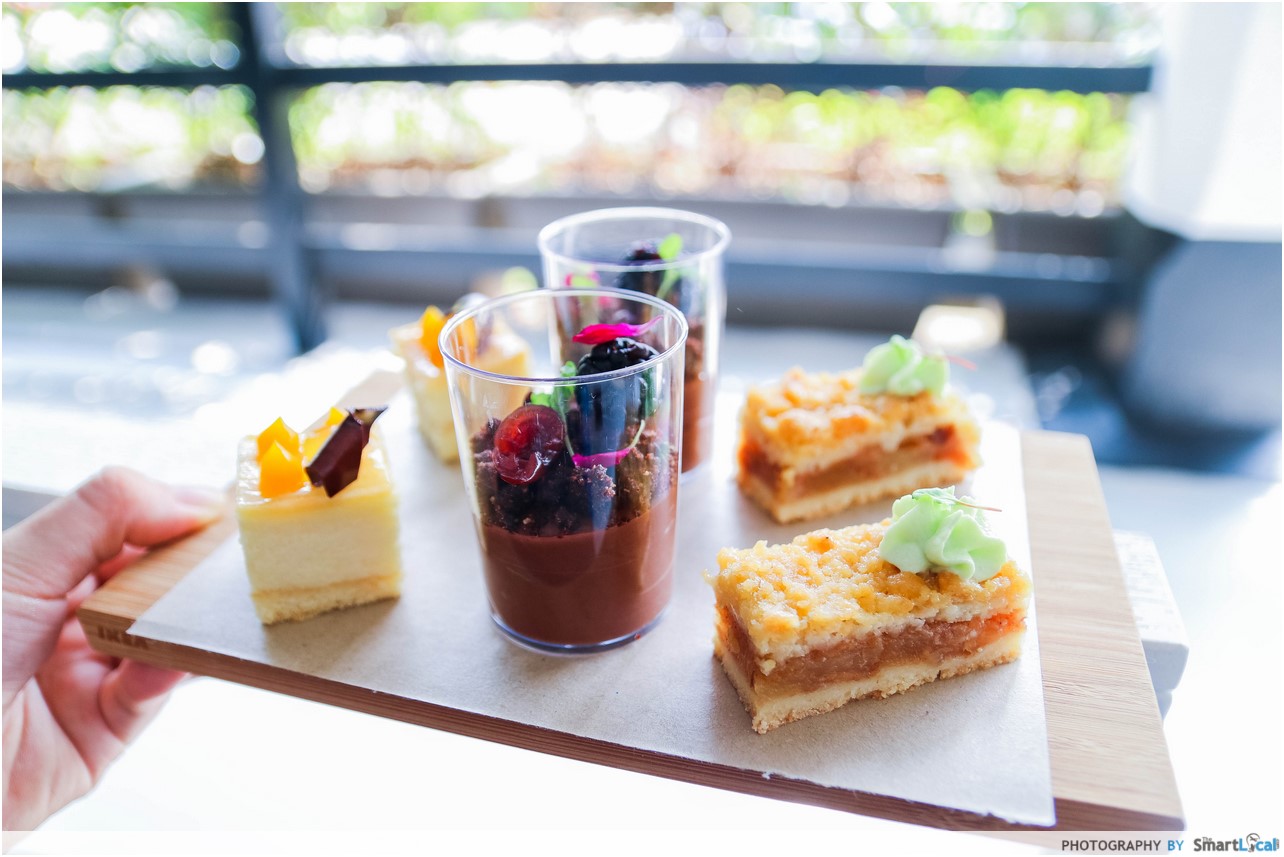 Every time I hear that something is a deconstructed version of a tried-and-tested favorite of mine, I fight hard to stifle a groan.
Thankfully, Portico Prime's deconstructed blackforest was far from a disappointment. The mousse below was rich and flavorful, using only top-quality cocoa to form the luxurious layer, while the chocolate soil scattered above gave it a nice textural contrast.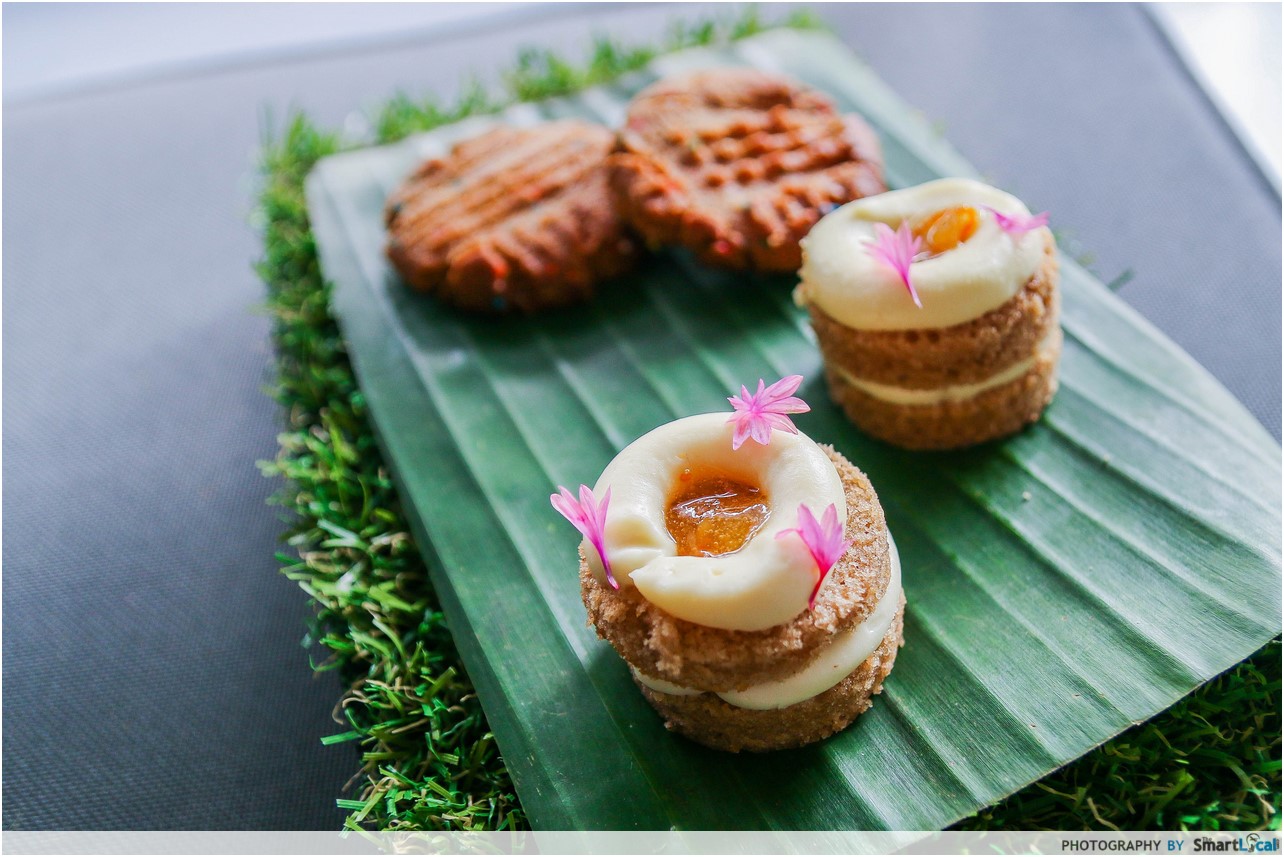 Other selections included an exotic Marsala Chai Tea Cake, a homely Baked Apple Crumble Tart, and the classic Chilled Cheesecake.
While I enjoyed these items, I couldn't help but feel that the cheesecake was missing a certain oomph. The apple crumble tart would have been made even better as well, had the crumble been crunchier.
Cookies and Chocolates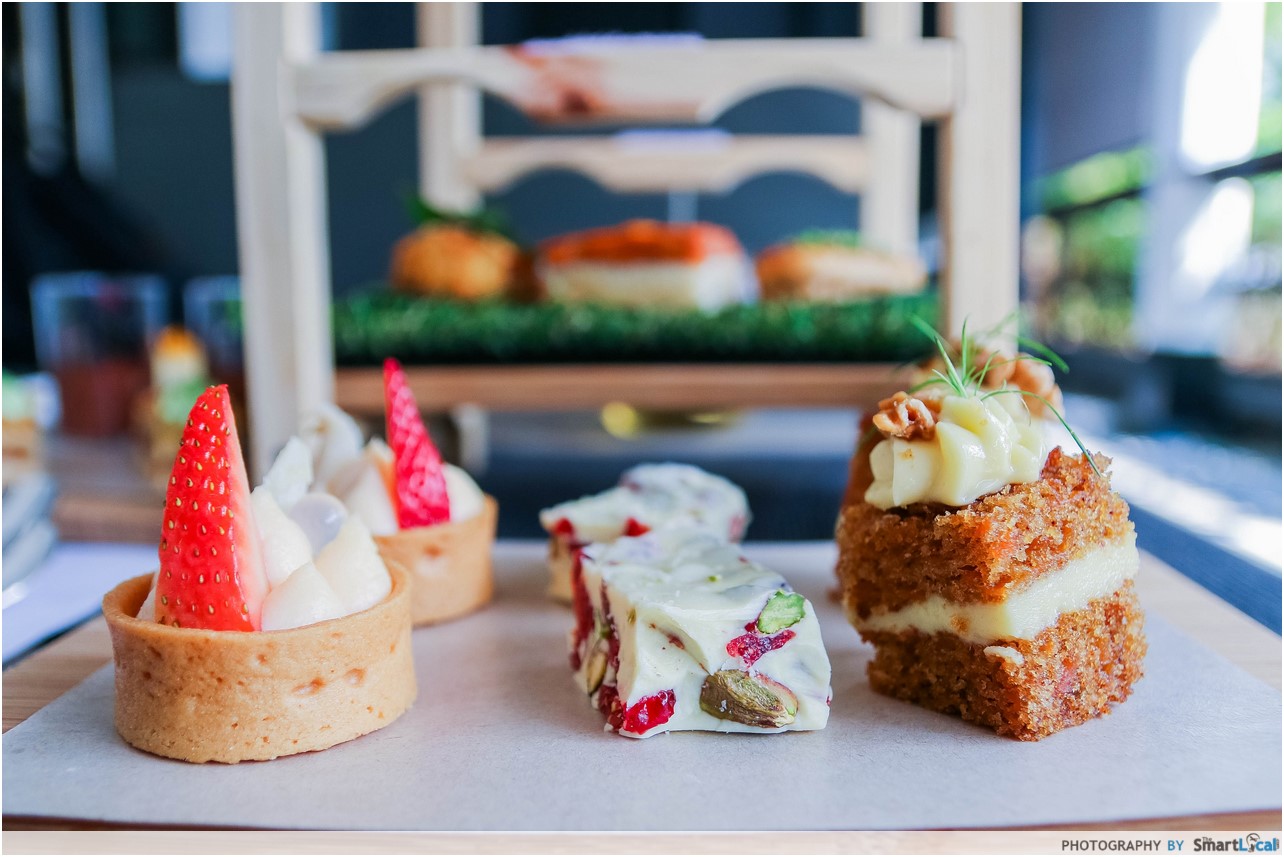 While white chocolate tends to be cloyingly sweet, the restaurant's Pistachio Nut, Cranberry and White Chocolate Bark had copious amounts of pistachio nuts balancing out the individual flavours. This created a fancy nutty snack that wouldn't send my blood sugar racing off the charts.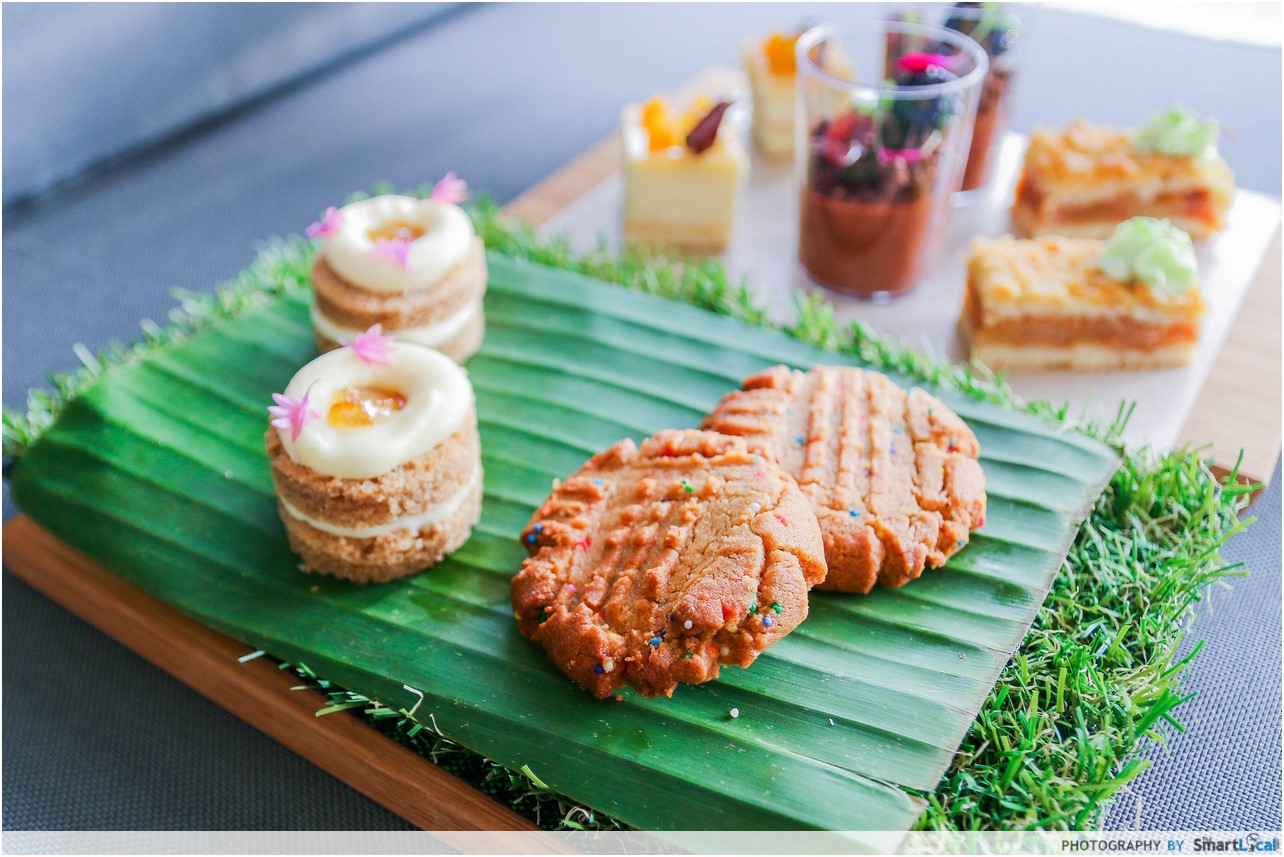 The Homemade Peanut Butter and Confetti Cookie was a savory-sweet treat that boasted a superior crunchiness without being overly dense. Thanks to Portico Prime's dedication to using only the freshest ingredients, they make their own peanut butter in-house which results in a wholesome flavour – unlike the usual commercial brands.
Scones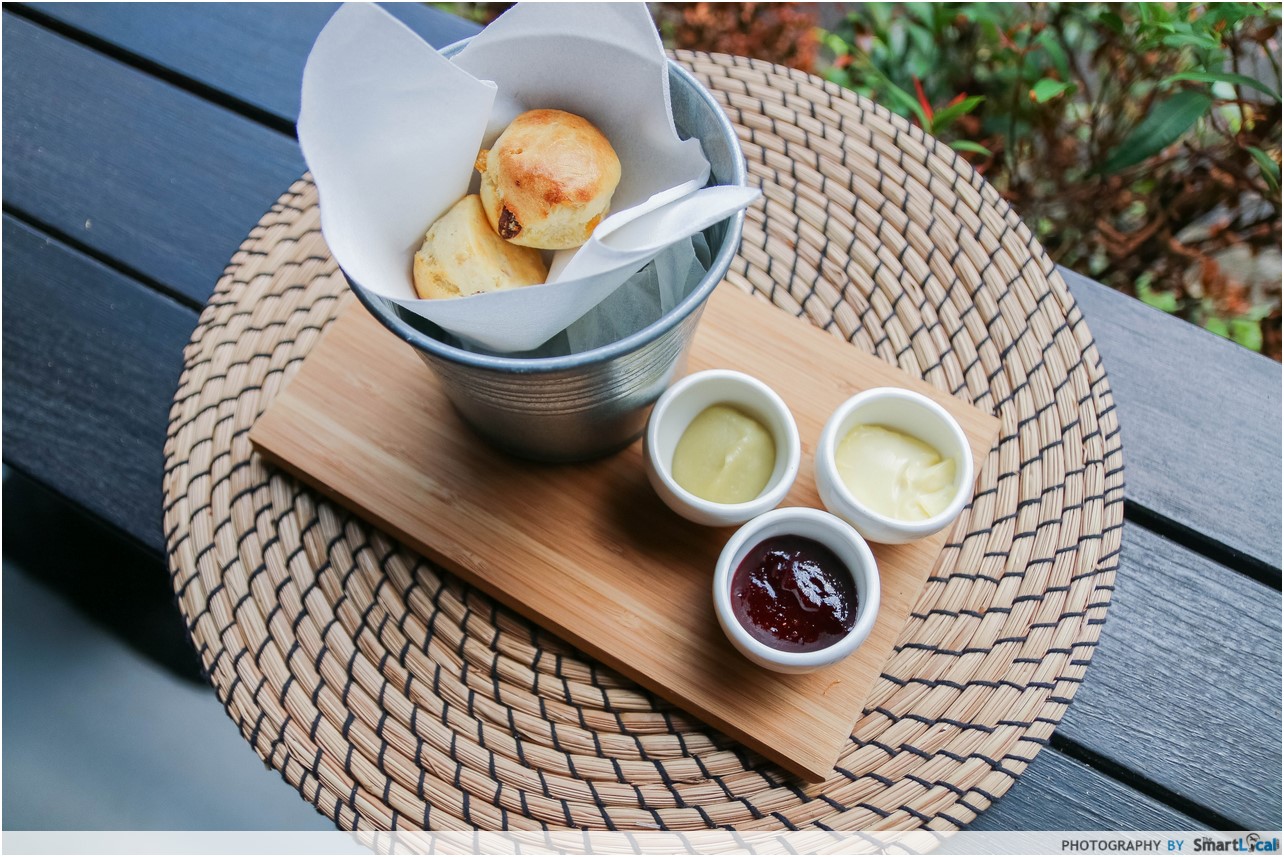 To top it all off, moreish delights in the form of Freshly-Baked California Natural Raisins and Citrus Peel Scones were served with homemade honey kaya, homemade seasonal preserves, and clotted cream. Slather on the kaya and clotted cream liberally for a local-inspired twist to a classic English favorite!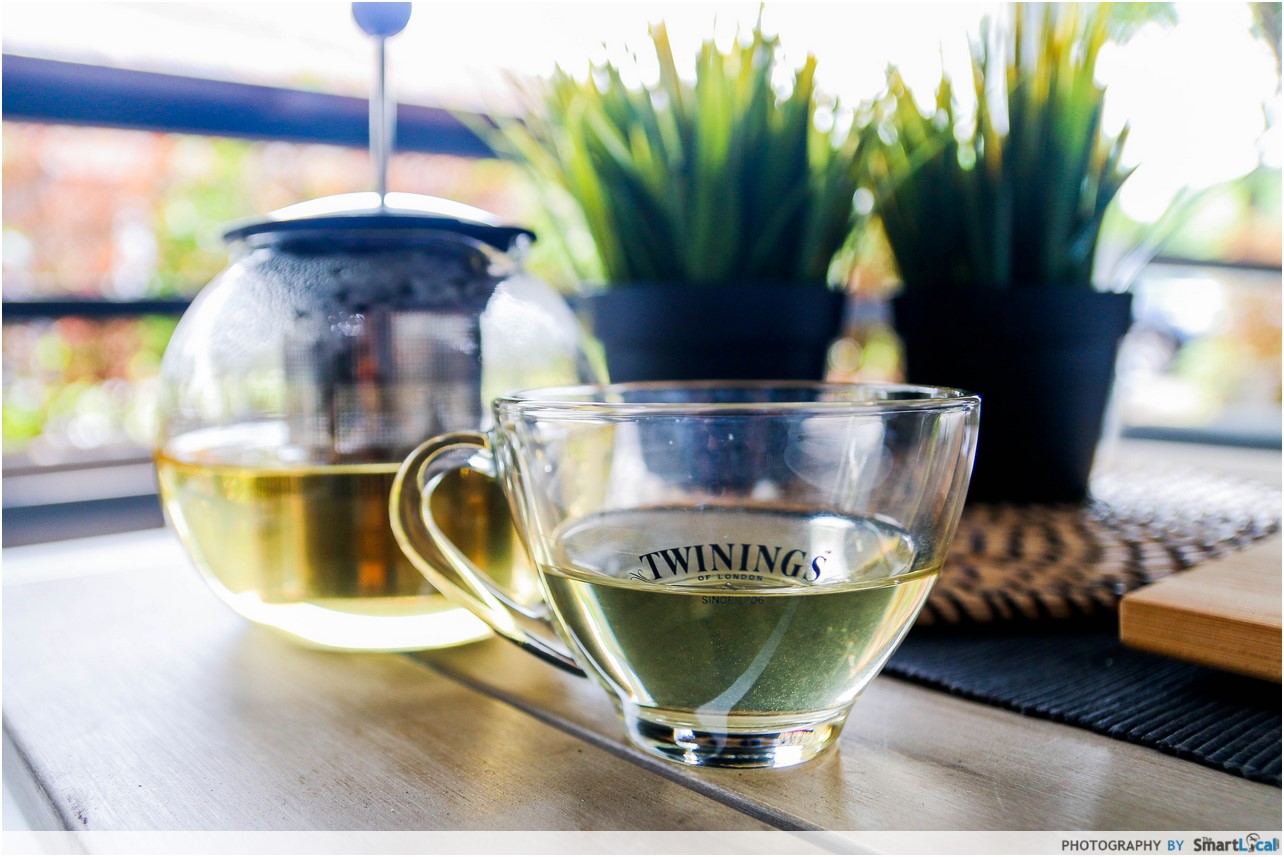 Good news for tea lovers, this High Tea set also comes with free flow Twinings tea or Dutch Colony Coffee Co. coffee – for you to  live out your English dreams of sipping tea and devouring scones.
Treat yourself to a decadent high tea with your loved ones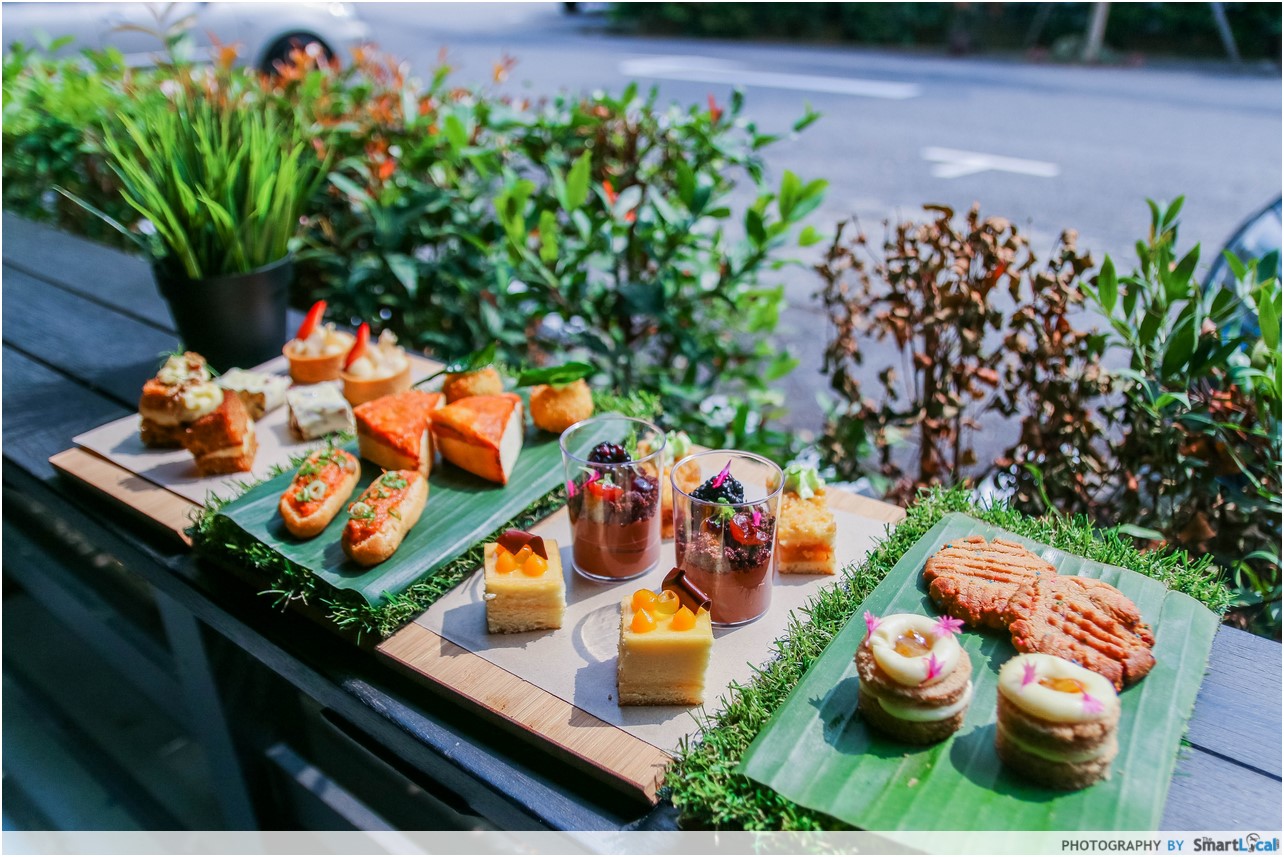 If you are searching for a short afternoon getaway to sweep you off your feet in the waves of pure indulgence, consider paying a visit to Portico Prime.
With each item being lovingly handcrafted and achieving rave reviews from staff and patrons alike, high tea connoisseurs can vouch that the "Portico Favourites" high tea set is indeed good value for money, and deserving of your patronage.
More information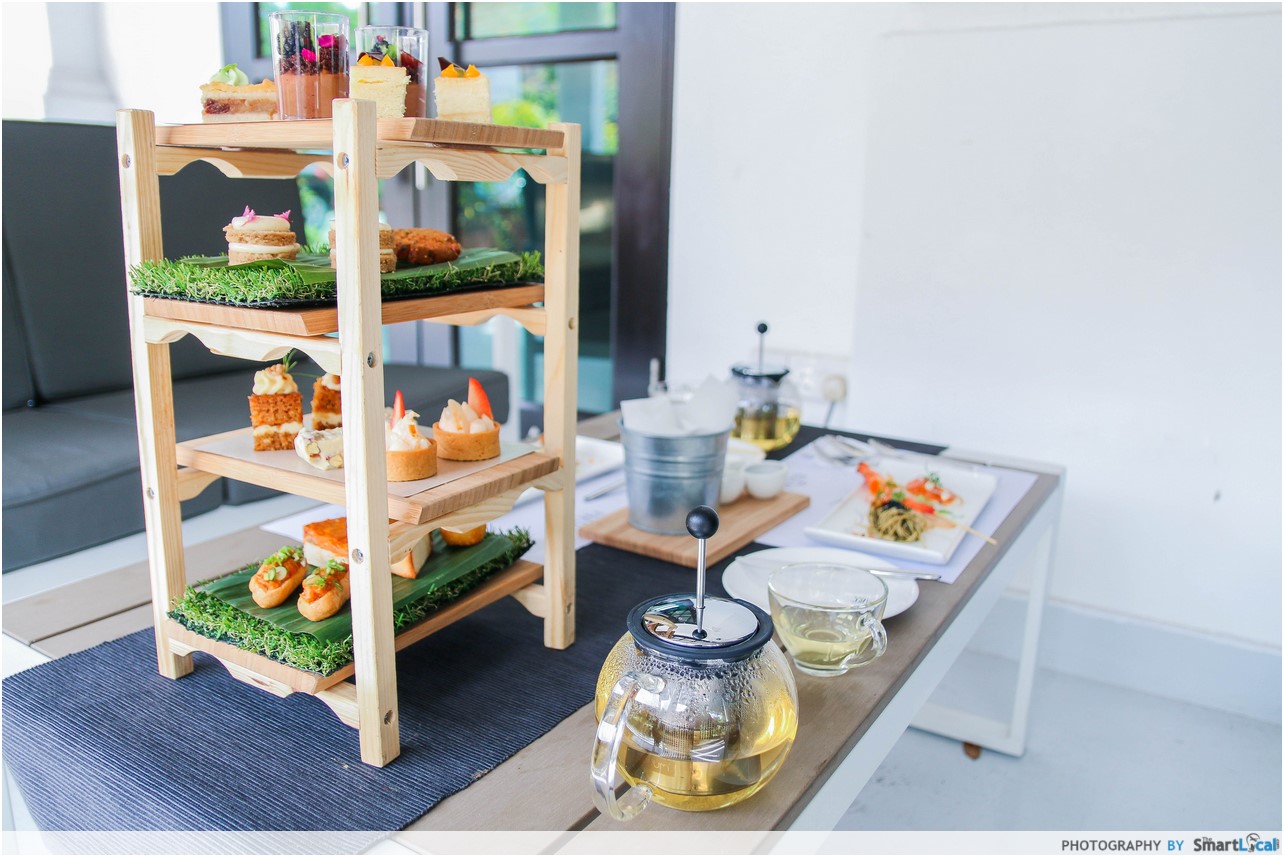 From now until 14 April 2016, Portico Prime is running a promotion where you can enjoy this high tea set at just $38++/pax. To be eligible, simply like their Facebook Page or follow their Instagram (@porticosg). Alternatively, you can make your reservations through Chope to enjoy the discount!
The "Portico Favourites" high tea set is only available from Tues – Sun from 3 – 5 pm, and is limited to just 30 sets per day, thus prior reservations are a must. To make a booking, simply call +65 91141926 or book via Chope.
Summary
Pros
– Food was mostly excellent
– Great ambience
Cons
– Can be quite pricey without the promotional price
– Location is quite inaccessible
Recommended Dishes: High Tea Set ($38++)
Operating Hours:
Lunch: 11.30am to 3pm (Tuesday to Sunday)
Weekday Dinner: 6:00 pm to 10:30pm
Weekend Dinner: 6:00 pm to 11:30pm
Address: 10 Dempsey Road, #01-20, Singapore 247700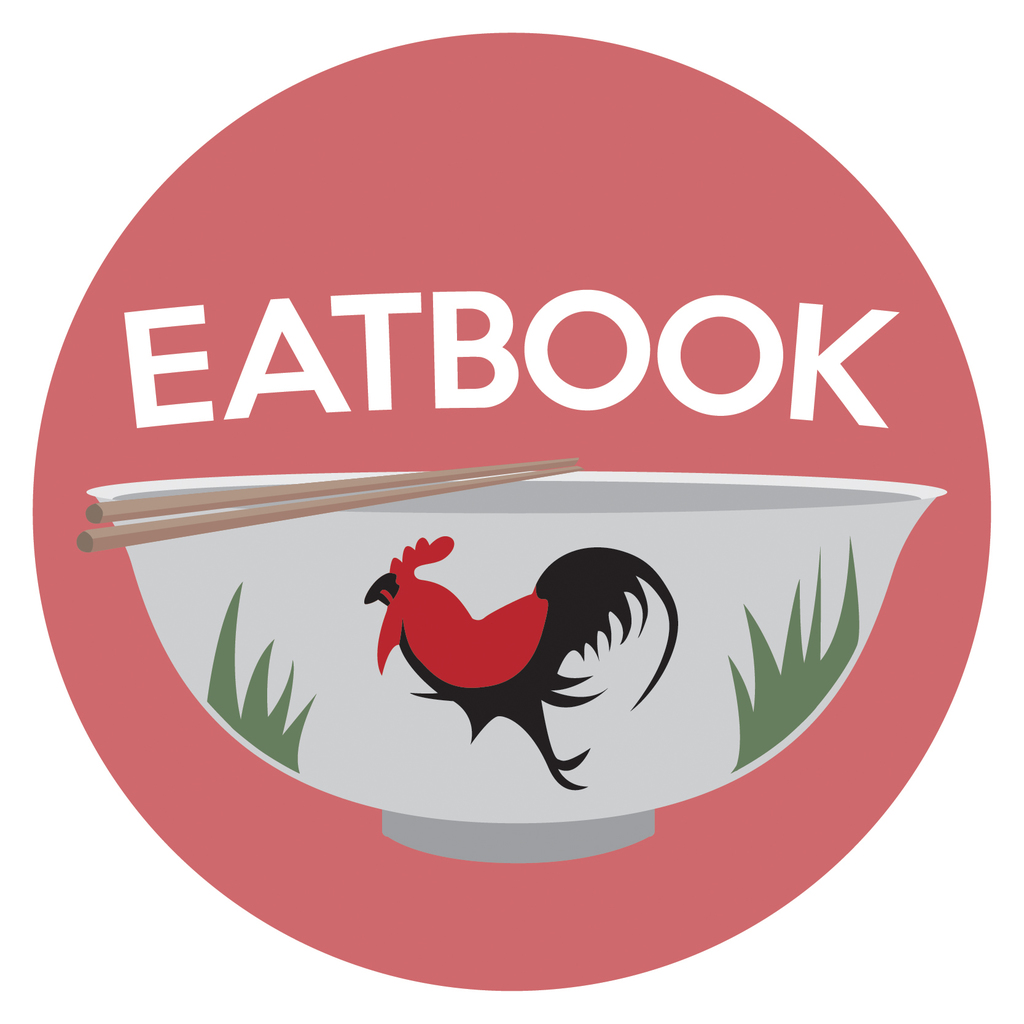 Drop us your email so you won't miss the latest news.