McDonald's Samurai Burger and more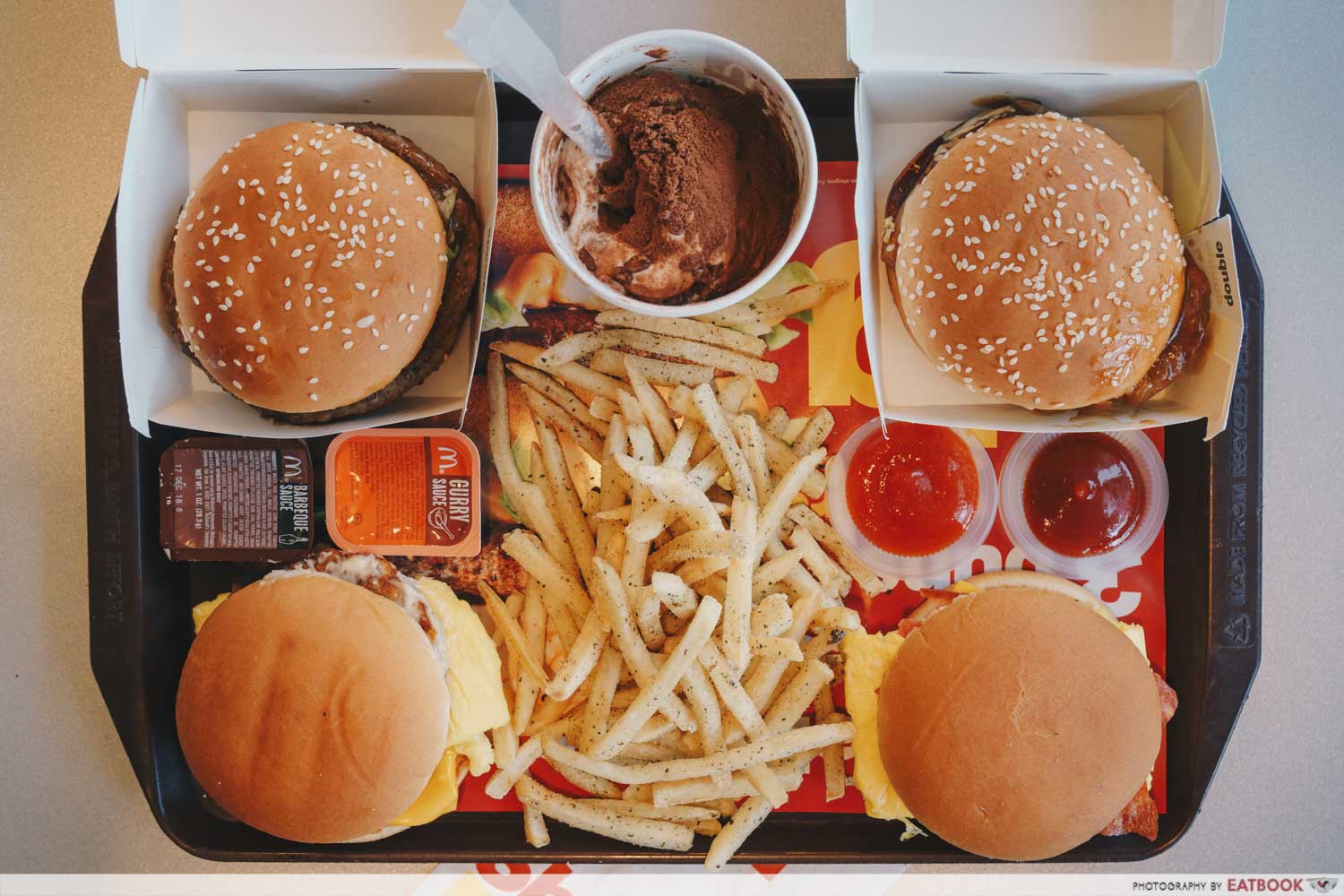 It's time for the sun to shine once again on the Samurai Burger from McDonald's. Back after a year-long absence, the Beef and Chicken Samurai Burgers will be available from $6.10 (a la carte). Accompanying these toothsome towers on their return trip is a delicious assortment of old and new sides like the Scrambled Egg Burgers, Dinosaur McFlurry, and Roasted Sesame & Seaweed Shaker Fries.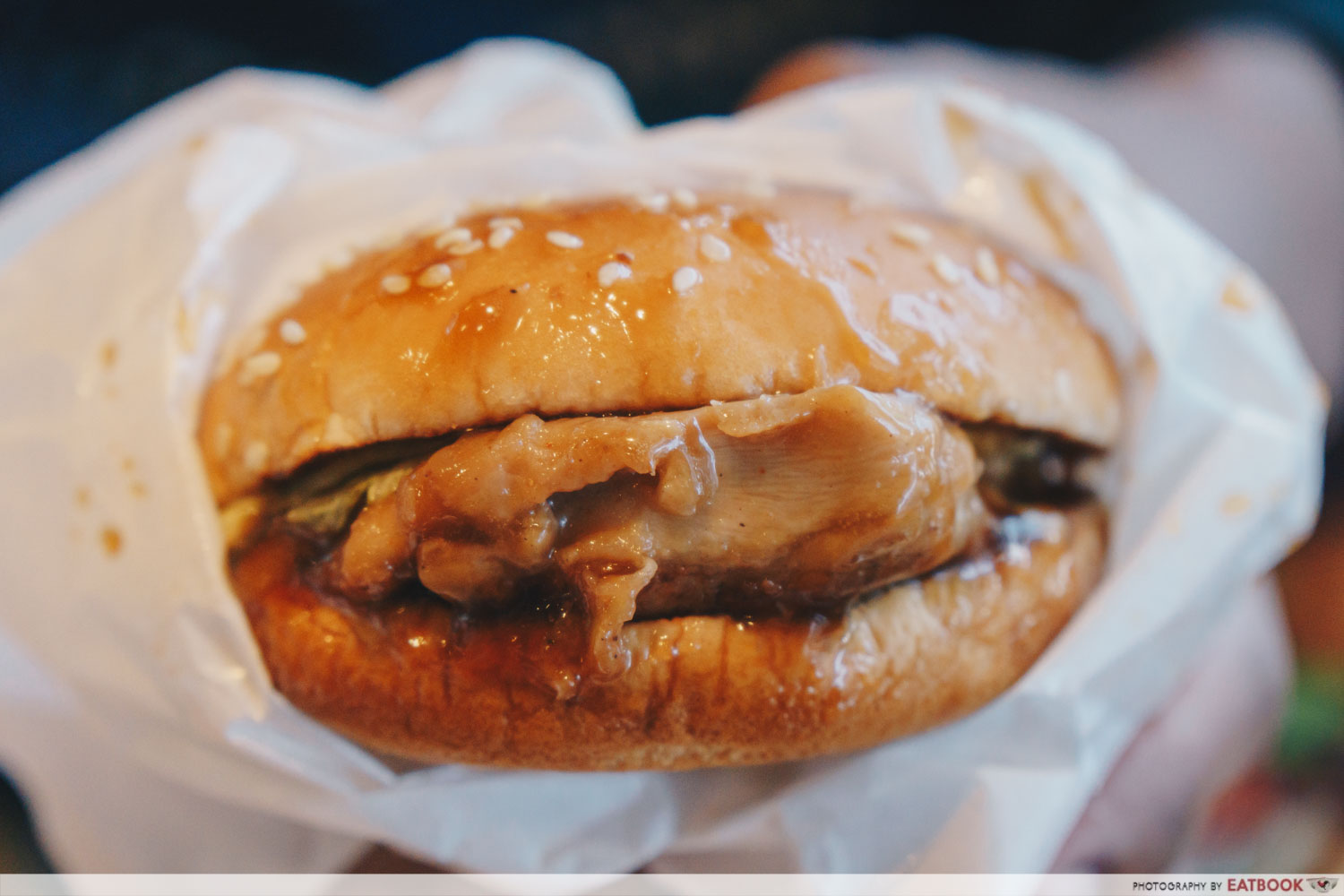 Even as I lifted the wrapped Chicken Samurai Burger from its box, I knew it was gonna be filling. Unwrapping the paper revealed a huge grilled chicken patty that's slathered in teriyaki sauce.
Despite its thickness, the chicken was succulent and easy to chew. The slight pepperiness of the patty also paired well with the sweet sauce.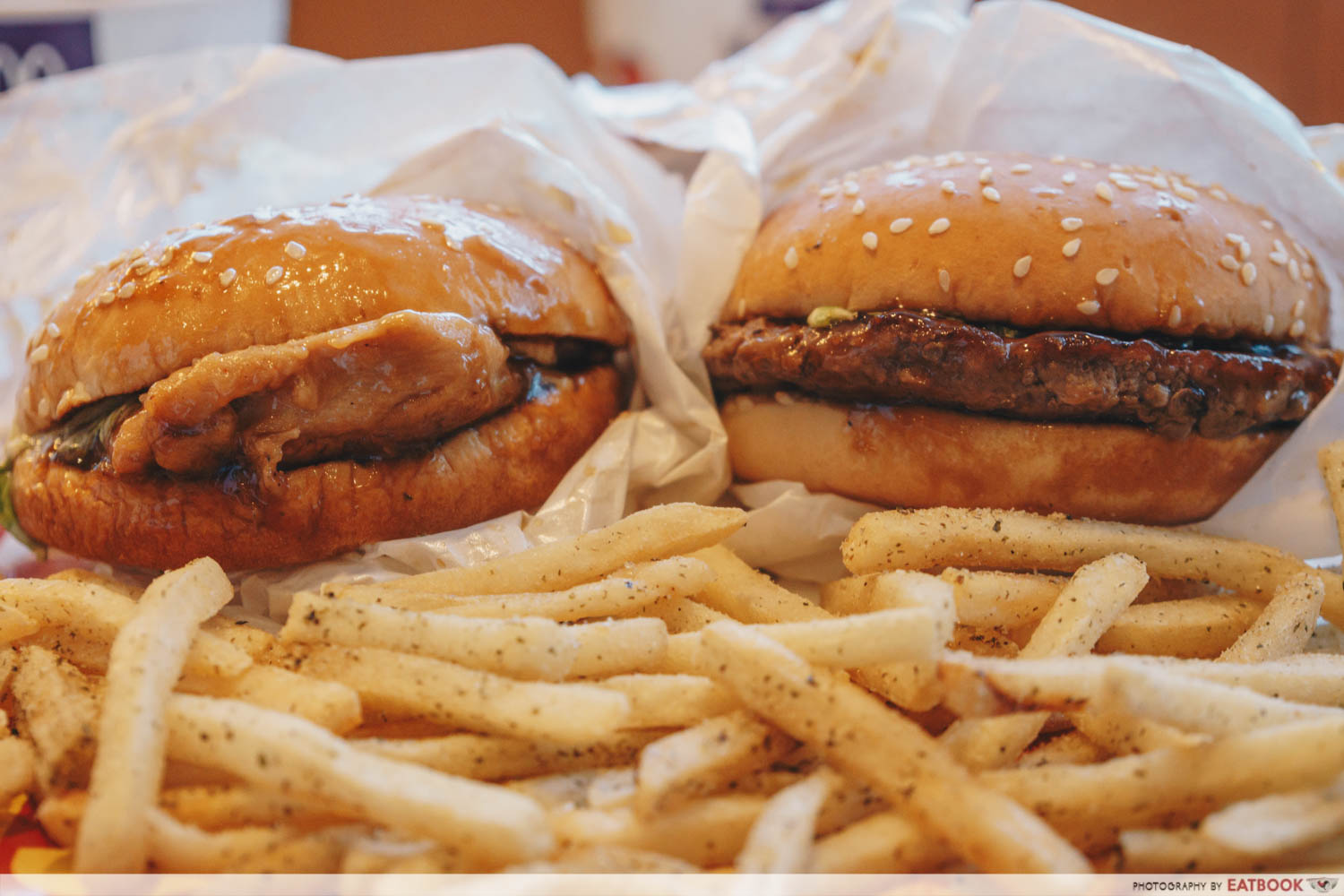 On the other hand, the Beef Samurai Burger was heavy on mayo which worked well with the patty's juiciness to create a pleasant mouthfeel. The lightly toasted buns also provided a nice contrast in texture.
Sink your teeth into either the Beef or Chicken Samurai Burger from $6.10 a la carte or from $8 with a small Coke and medium fries.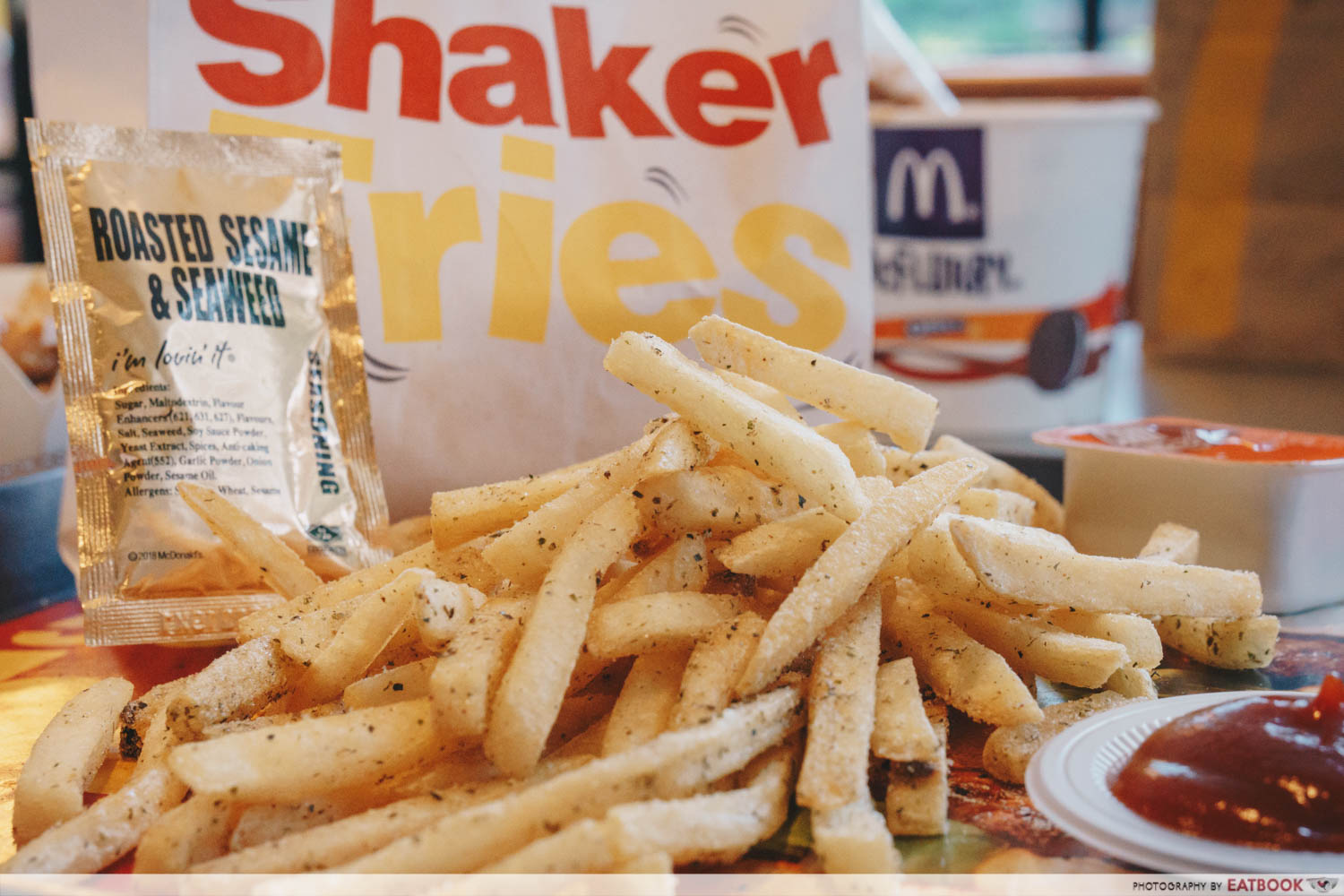 Munching on the Roasted Sesame & Seaweed Shaker Fries ($3.40 a la carte) proved to be addictive, thanks to the strong nutty flavour from the sesame. The sesame seasoning also had a slightly savoury taste which meshed well with the fries' saltiness.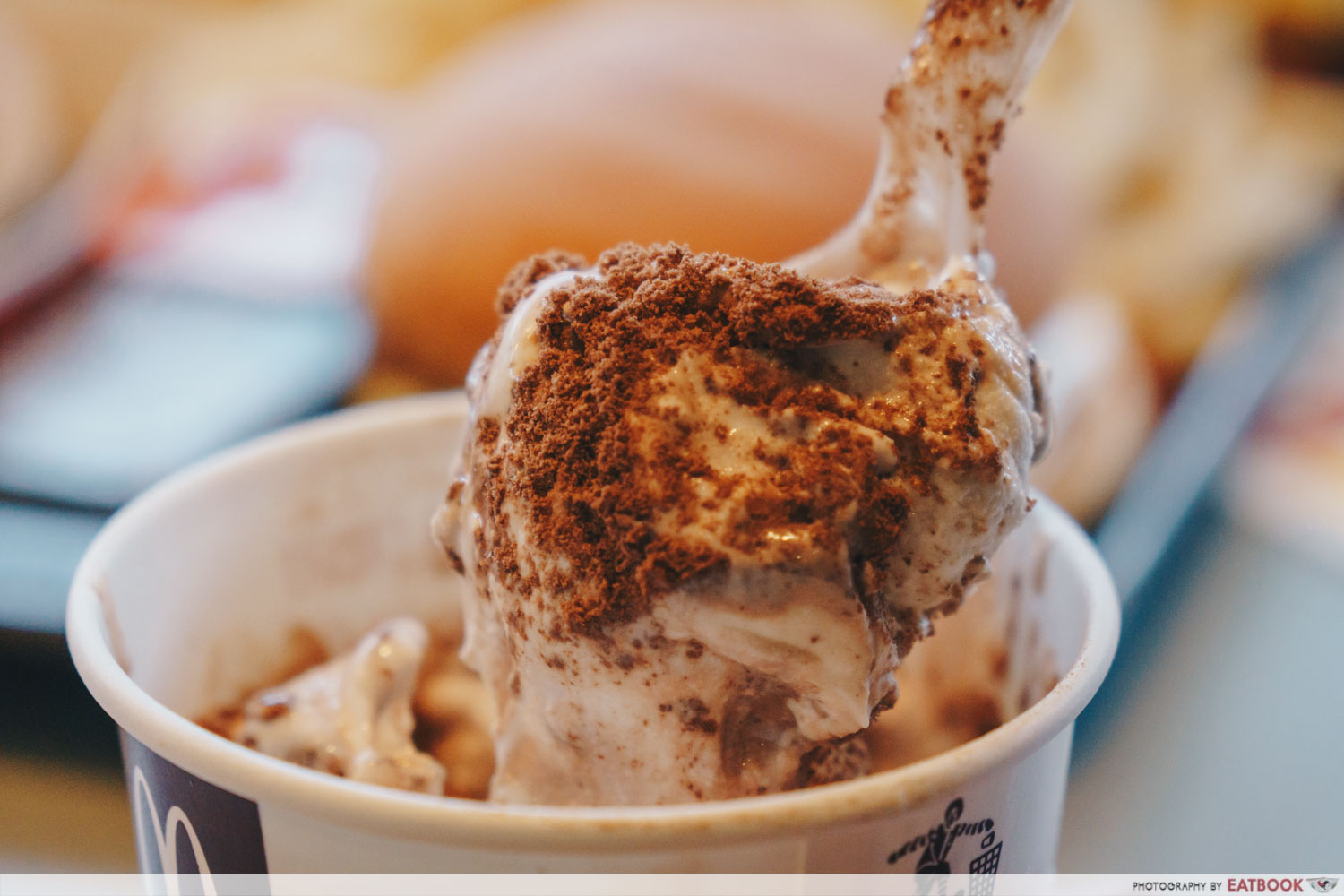 I loved how decadent the Dinosaur McFlurry ($3) was. Generous amounts of Milo powder and cocoa puffs were in the dessert, allowing every spoonful to be filled with that malty goodness.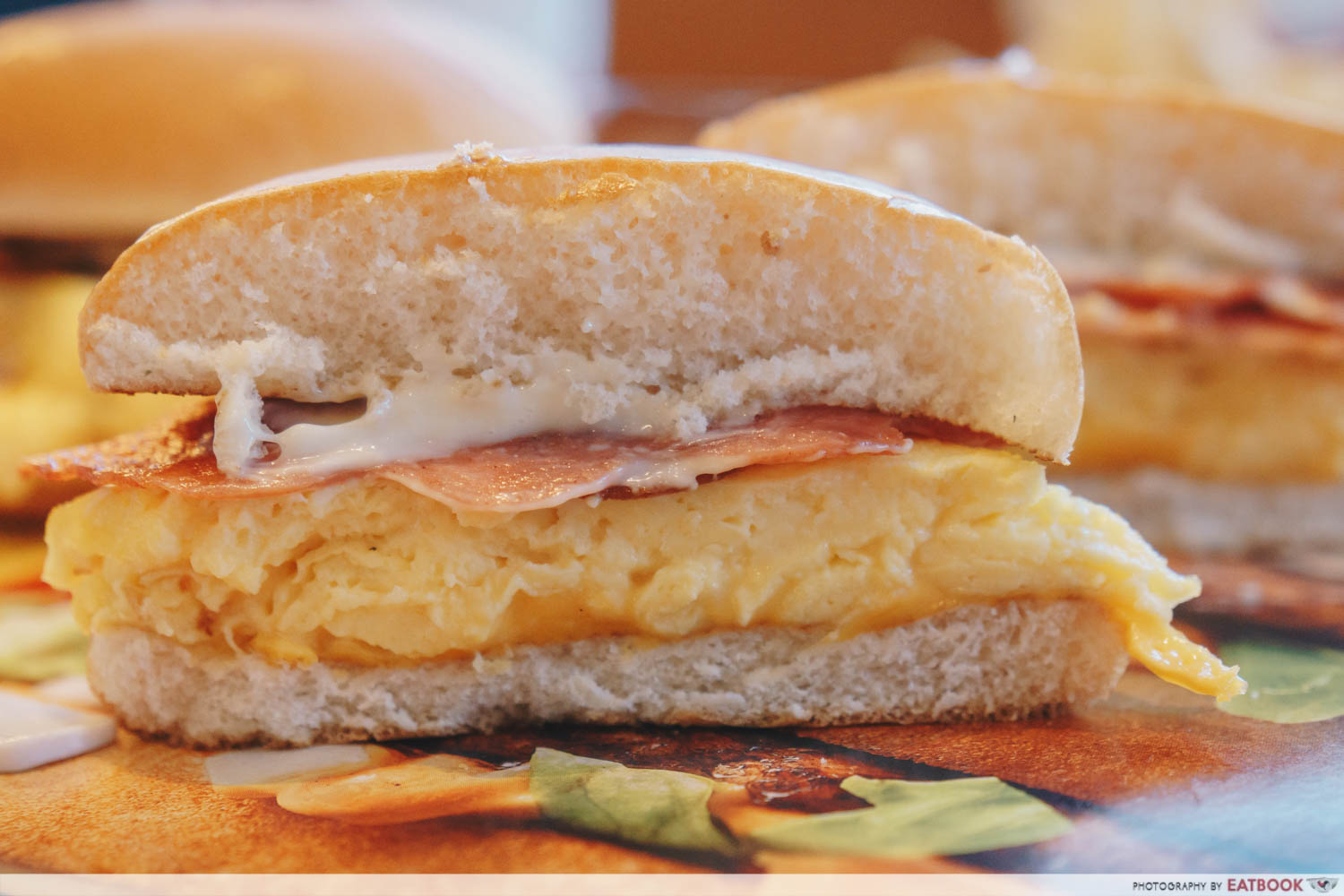 But the fun isn't just limited to their lunch menu. If you're heading here for breakfast, be sure to try the relaunched Scrambled Egg Burgers which come either with a sausage or chicken bacon. These go from just $4 a la carte, or from $5.40 with a hashbrown and cup of coffee.
For those who've made a burger from the components of a Big Breakfast, these Scrambled Egg Burgers will probably taste familiar. Pick your poison – you can get either chewy chicken bacon or juicy sausage. After all, both variations tasted delicious with the eggs being clear standouts.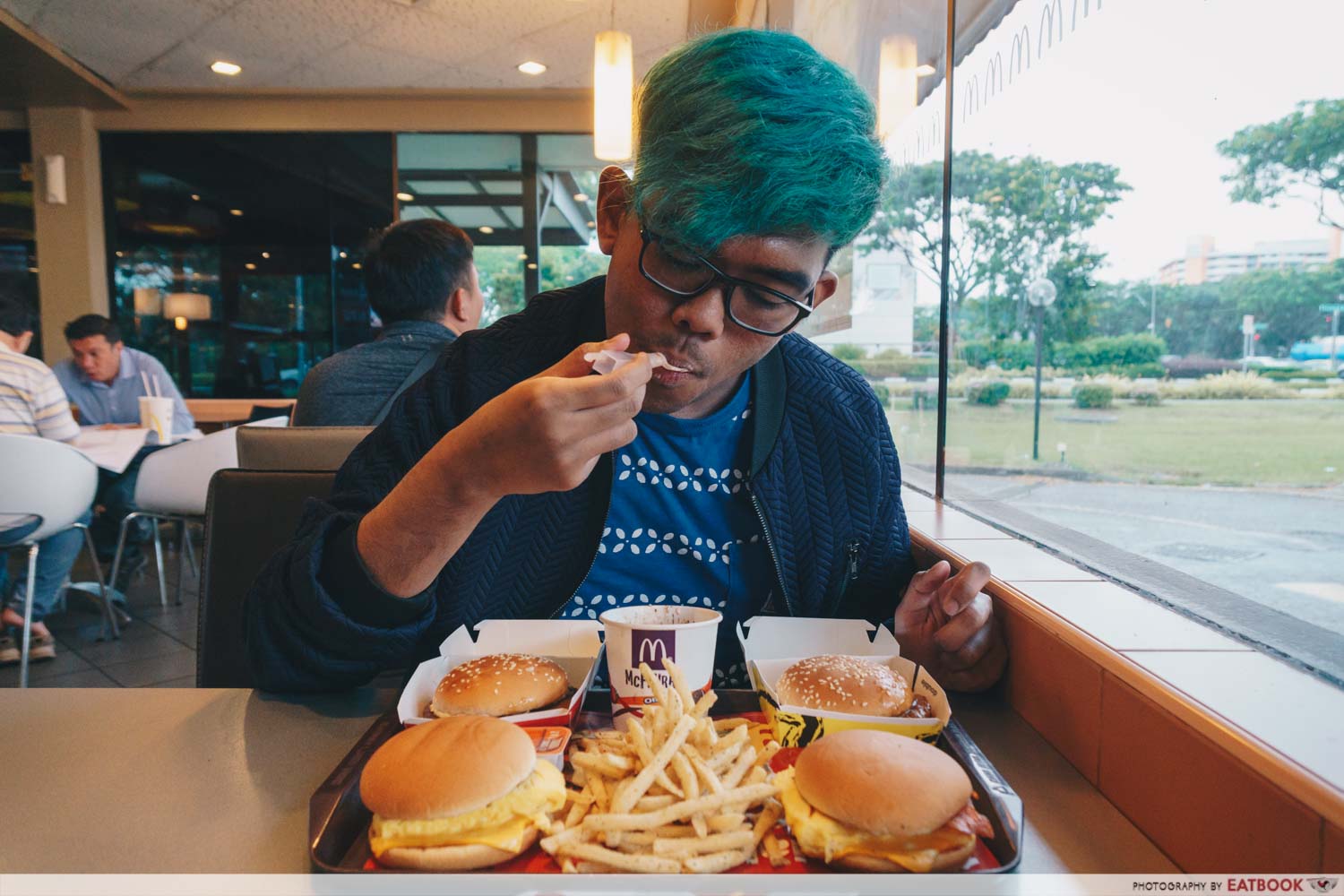 So make a date for 4 October 2018 as you'll be able to indulge in a wealth of delicious goodies at McDonald's from breakfast to dinner!
This post is brought to you by McDonald's.