A Surprisingly Homely Ambience That Draws One In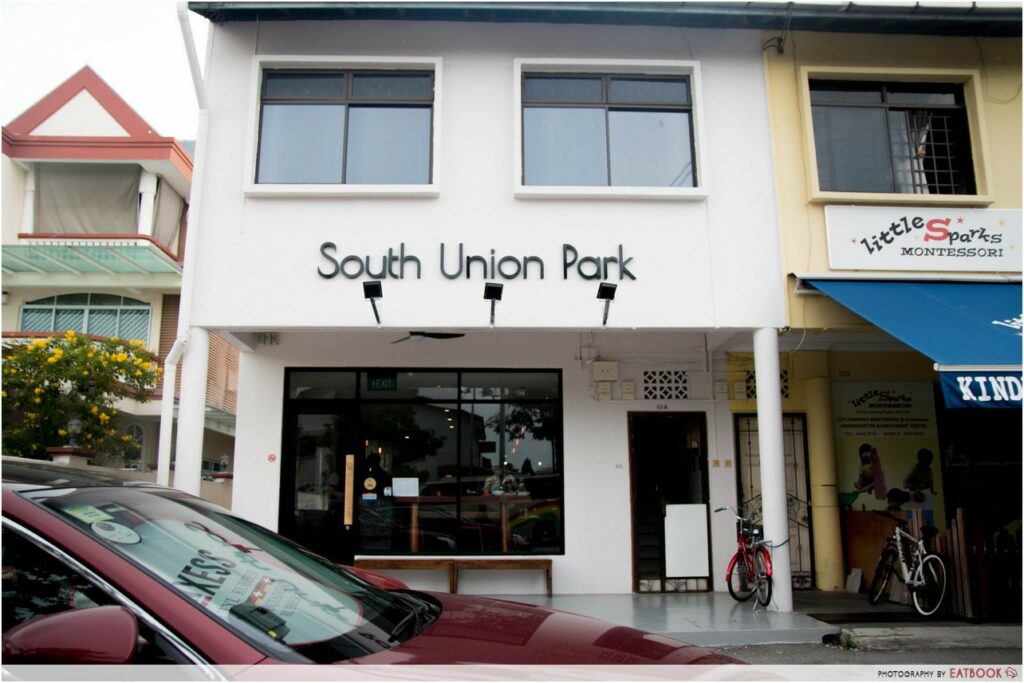 When the old restaurant Vis-A-Vis in South Union Park's current space (101 Jalan Kembangan) closed its shutters, my sister was devastated – she really liked the food there. But she'd be glad to know that the store that has risen in its place is continuing its legacy of delicious food with unpretentious service.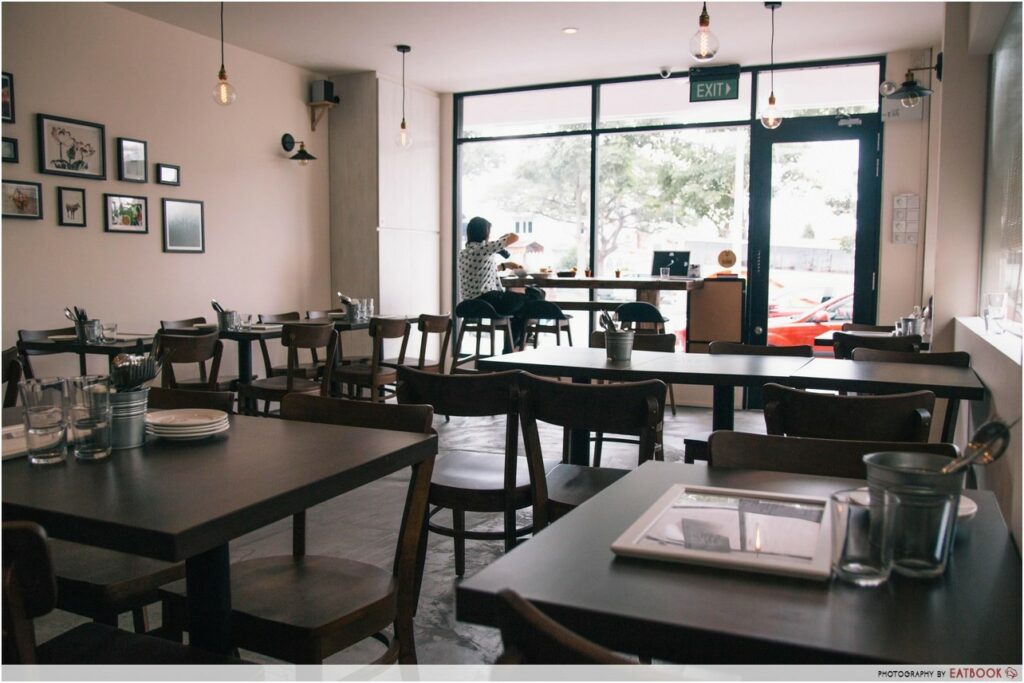 With a sleek storefront and chic furniture, you wouldn't expect to feel homely vibes emanating from this place, yet it's one of the many surprising features of this place that has captured a part of my heart.
Fried Chicken ($9)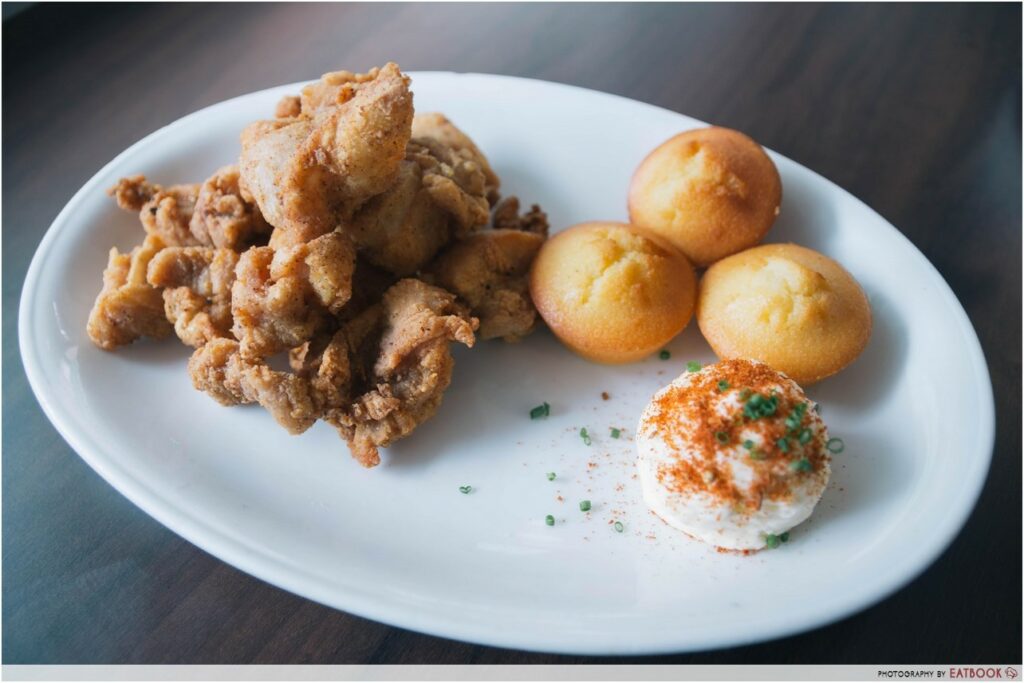 For starters, I ordered the Fried Chicken ($9) that came with 3 pieces of homemade cornbread and honey butter. The cornbread were little pops that were lightly sweet and strongly addictive, and they paired brilliantly with the smooth savory-sweet honey butter.
The chicken, ohhhhh the glorious chicken. Small tender and juicy chicken bites, seasoned to perfection, were fried to a beautiful golden hue without being overly oily. With a thin covering of fat encasing the meat,each sinful bite gave way to intense gustatory pleasure.
Paired together with the little muffins slathered in whipped honey butter, the fried chicken made for a great start to a wonderful meal.  
Short Rib Ragu ($22)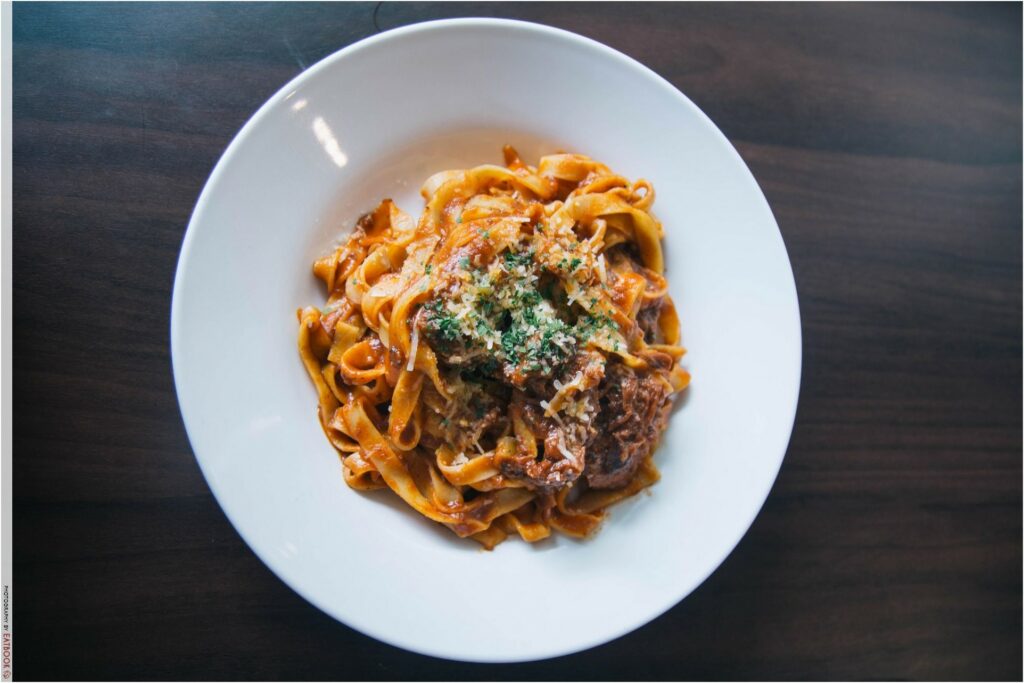 For those who prefer lighter tomato-based sauces over the richer cream-based pasta offerings, South Union Park' Short Rib Ragu ($22) is a fantastic option.
The ribbons of tagliatelle were coated in a fragrant meat-based sauce comprised of generous chunks of tasty short rib. And despite being melt-in-your mouth tender, the beef retained its integrity and didn't disintegrate into a thousand mushy pieces. Taste-wise, the ragu had the perfect balance of umami goodness and tomato tartness.
If I absolutely had to find something to nitpick about, it would be that the pasta was a tad too hard for my liking – but that's more a matter of personal preference than anything.
Apple Crumble ($10)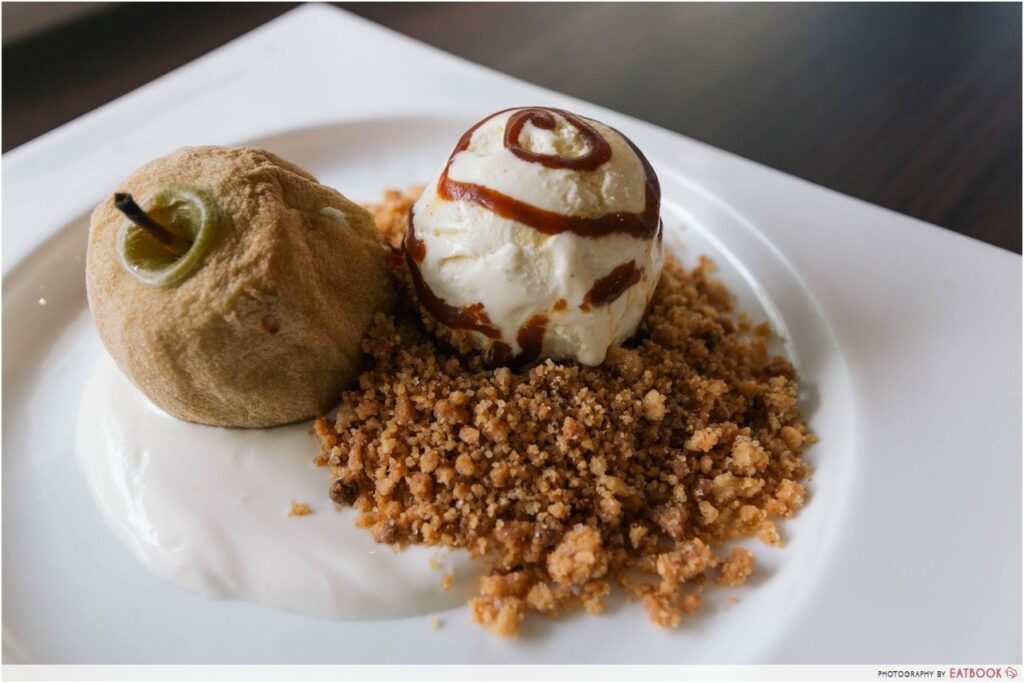 Expecting to get a warm slice of pie, I was instead met with an interesting display of visual extravagance, in the form of a large scoop of vanilla ice cream with butterscotch swirls and a white pool of tart yogurt – this came alongside a whole stewed apple atop an indulgent bed of crunchy sweet crumble.
I'm typically not a fan of deconstructed desserts, but how each individual component in South Union Park's apple crumble gelled together was pretty dang impressive.  
The Verdict: Sincerity and little details that warm the heart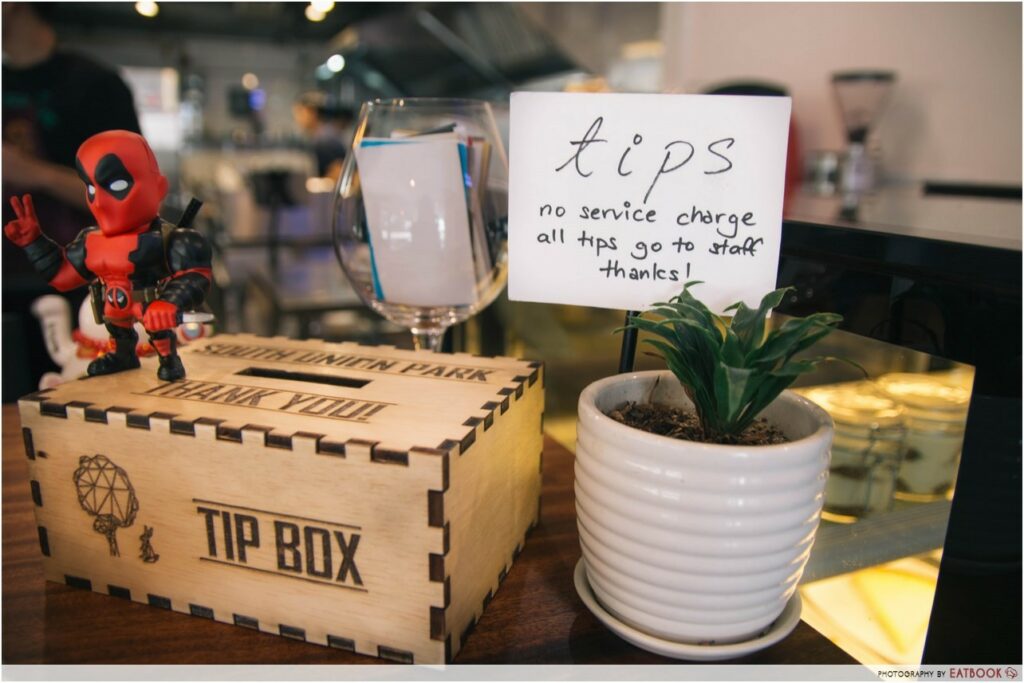 Other than the amazingly tasty food offered, the warmth of the service staff also greatly impressed me. They were chatty, friendly, and ever-willing to make recommendations on what's good! That made for an extremely pleasant experience and first impression on this hidden find.
Thanks to the open concept of the restaurant, the bustling about of the chefs in the kitchen was done in full view of everyone – and watching them work in synergy to prepare dish after dish was strangely therapeutic.
So, if you're looking for good food and a peaceful ambience, I highly recommend you check out South Union Park!
Summary
Pros
– Super warm service
– Good, unpretentious food
– Peaceful ambience
Cons
– Ulu location
– Not so affordable for students
Recommended Dishes: Short Rib Ragu ($22)
Operating Hours:
Tue 5:30 pm – 10:00 pm | Wed-Thurs 11:30 am – 10:00 pm | Fri-Sat 11:30 am – 11:00 pm | Sun 11:30 am – 10:00 pm |
Closed Mondays
Address: 101 Jalan Kembangan, Singapore 419139