About Straits Express
Update: This restaurant has closed down.
---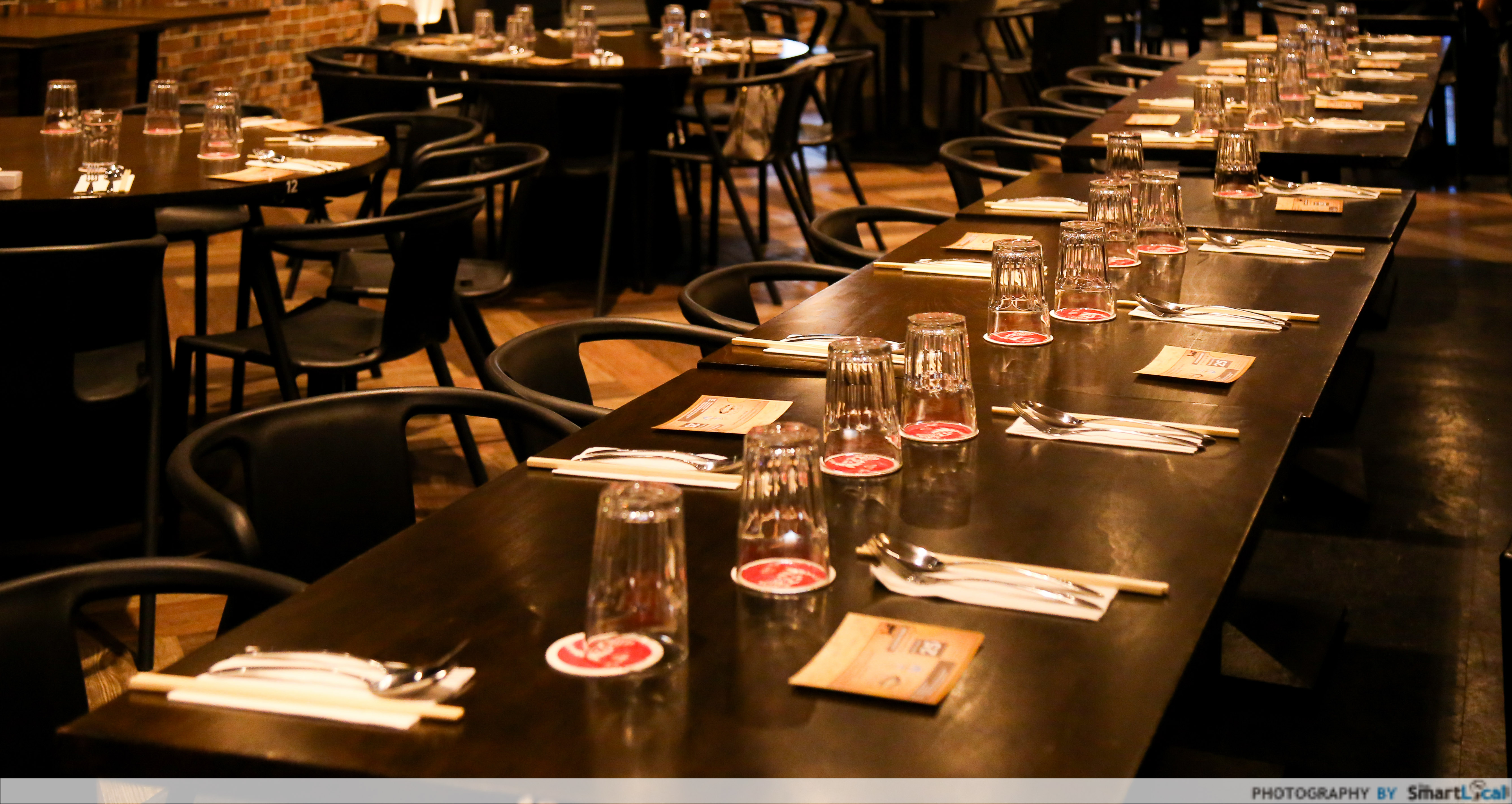 Straits Express is a restaurant, bar and club at the stroke of midnight. This newly opened restaurant at the Sports Hub seeks to bring back the glory days of colonial South-East Asia with offerings from Singapore, Penang and Malacca.
Don't worry if it's taking awhile to get your head wrapped around the concept, I struggled initially too. The establishment is divided into two, the restaurant and nightclub. The night club also serves as a platform for live music during dinner. Sounds great, but it's really awkward since the diners are in the restaurant section and the band is essentially playing to an empty room.
---
The Food
---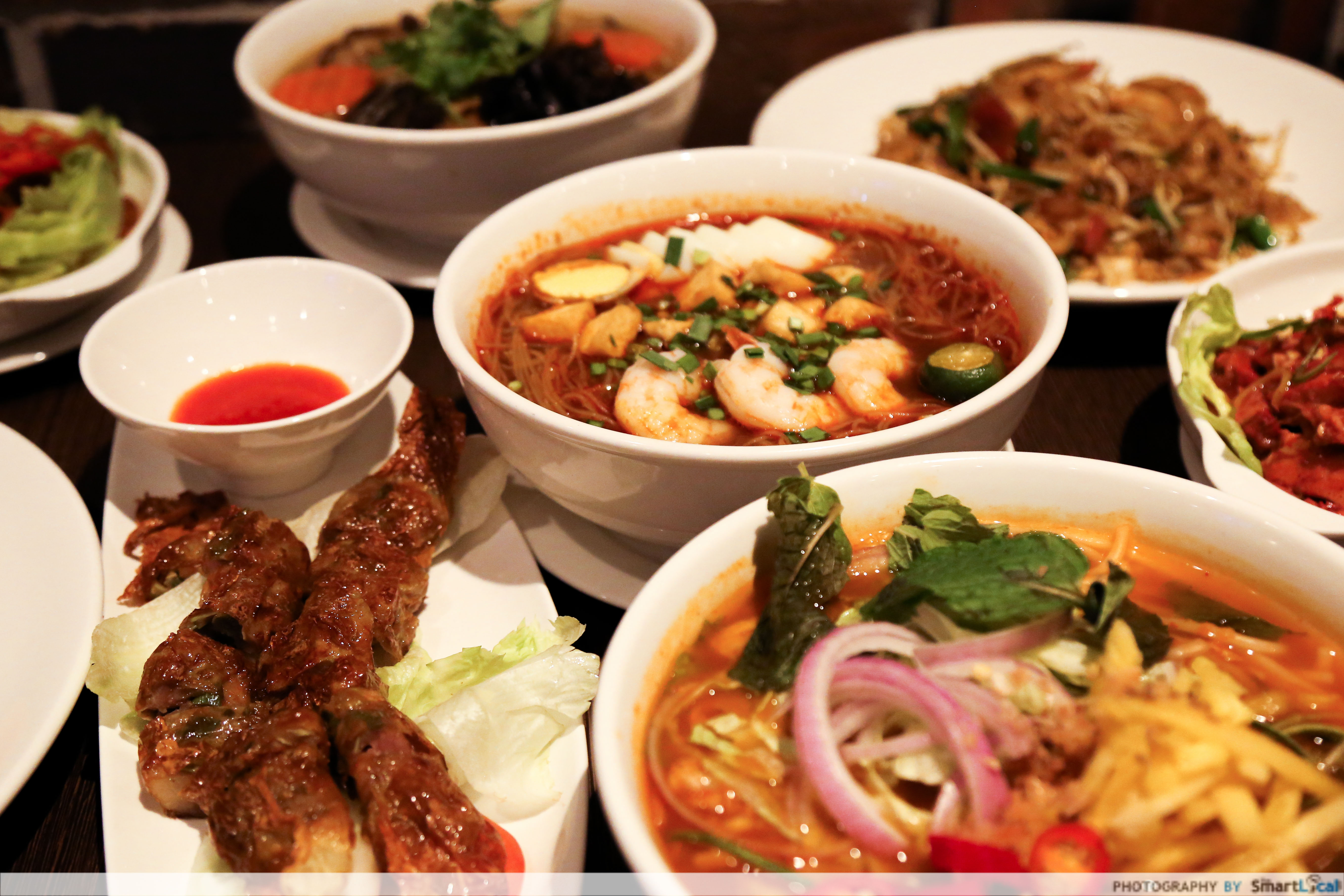 The food is a mix of three different types of cuisines. Anglo-Hainanese which is what the Hainanese cooks used to make for their colonial masters, Penang street food, and Peranakan classics.
---
Anglo-Hainanese
---
Toad in the Hole ($10.50)
---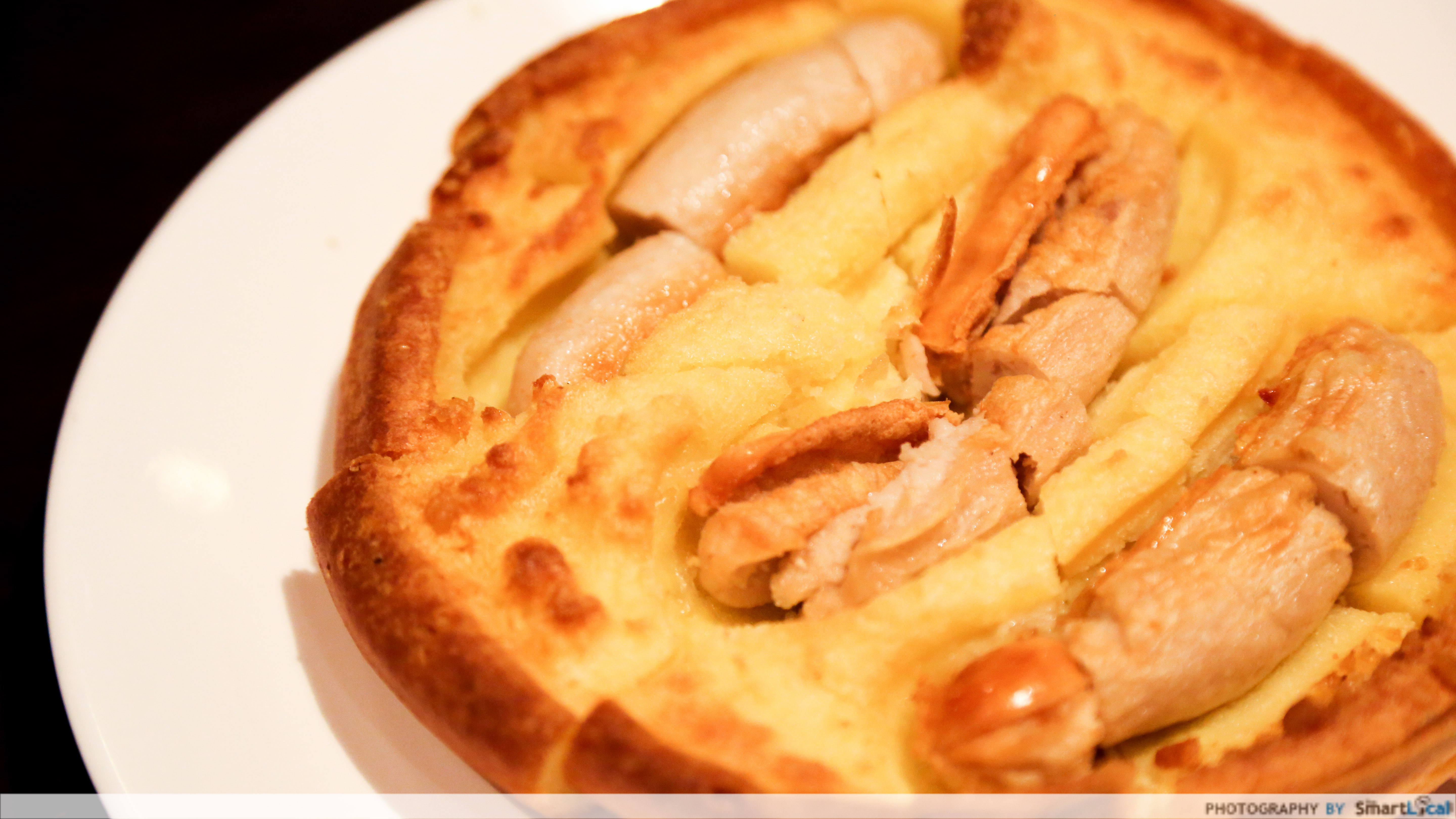 This is a classic English dish of sausages cooked in Yorkshire pudding batter. I didn't find the taste very substantial for this dish. The pudding didn't have the airiness expected of a Yorkshire pudding and it tasted too eggy. It could have benefited from a sauce to add some flavour and alter its texture a little. In fact, the addition of a sauce would still be true to the dish's origins.
---
Oxtail Stew ($18.50)
---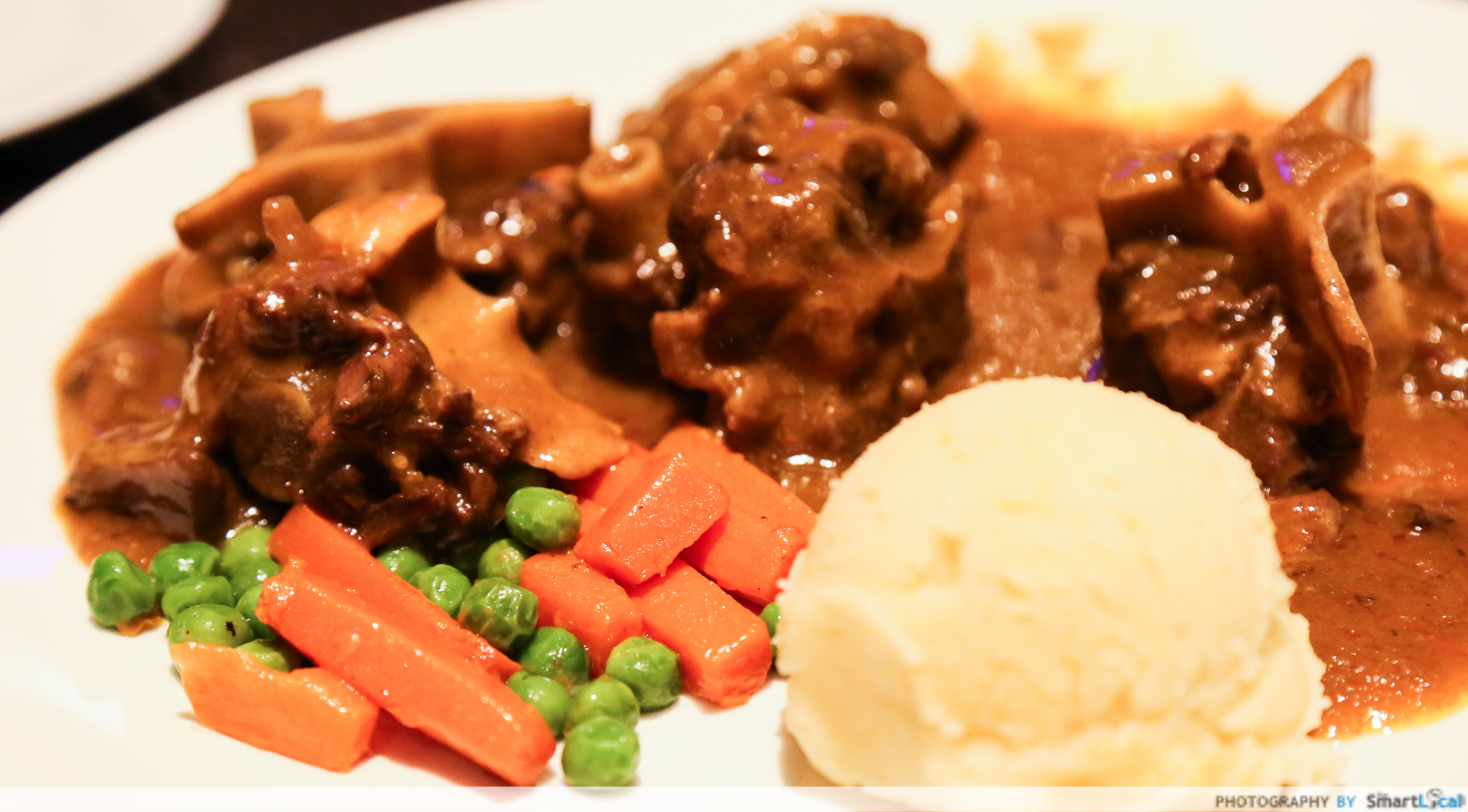 A little underseasoned for my taste, other than that, it tasted fine. They weren't kidding when they said they were going traditional. The sides are mashed potatoes with peas and carrots, both barely making an impact on me. My other complaint is that there was barely any meat on those oxtails.
---
Peranakan
---
Nonya Chap Chye ($9.50)
---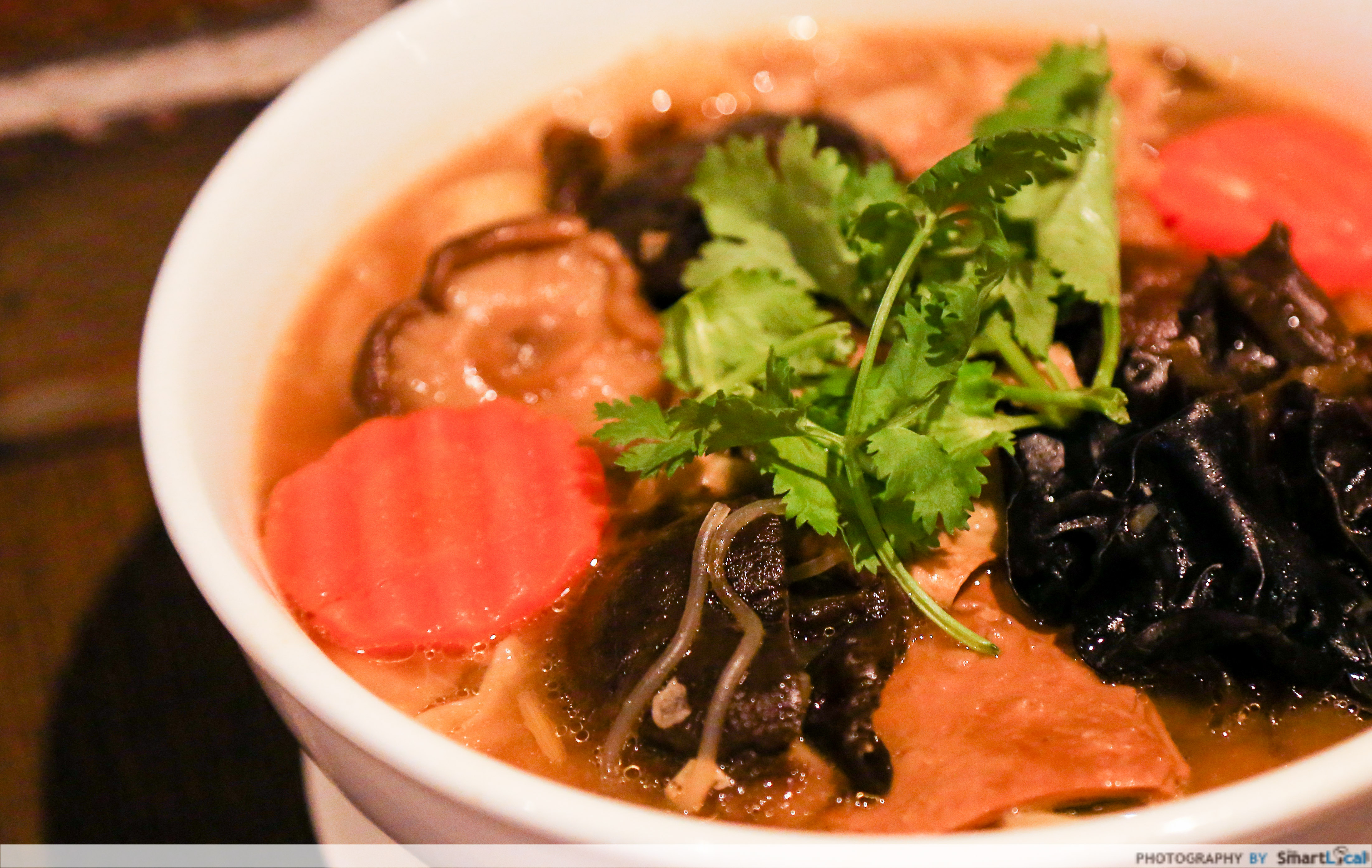 I liked this dish, the stew packed a wallop in terms of flavour and I kept coming back to it. The vegetables were nicely cooked too, not too firm.
---
Babi Tohay ($18.00)
---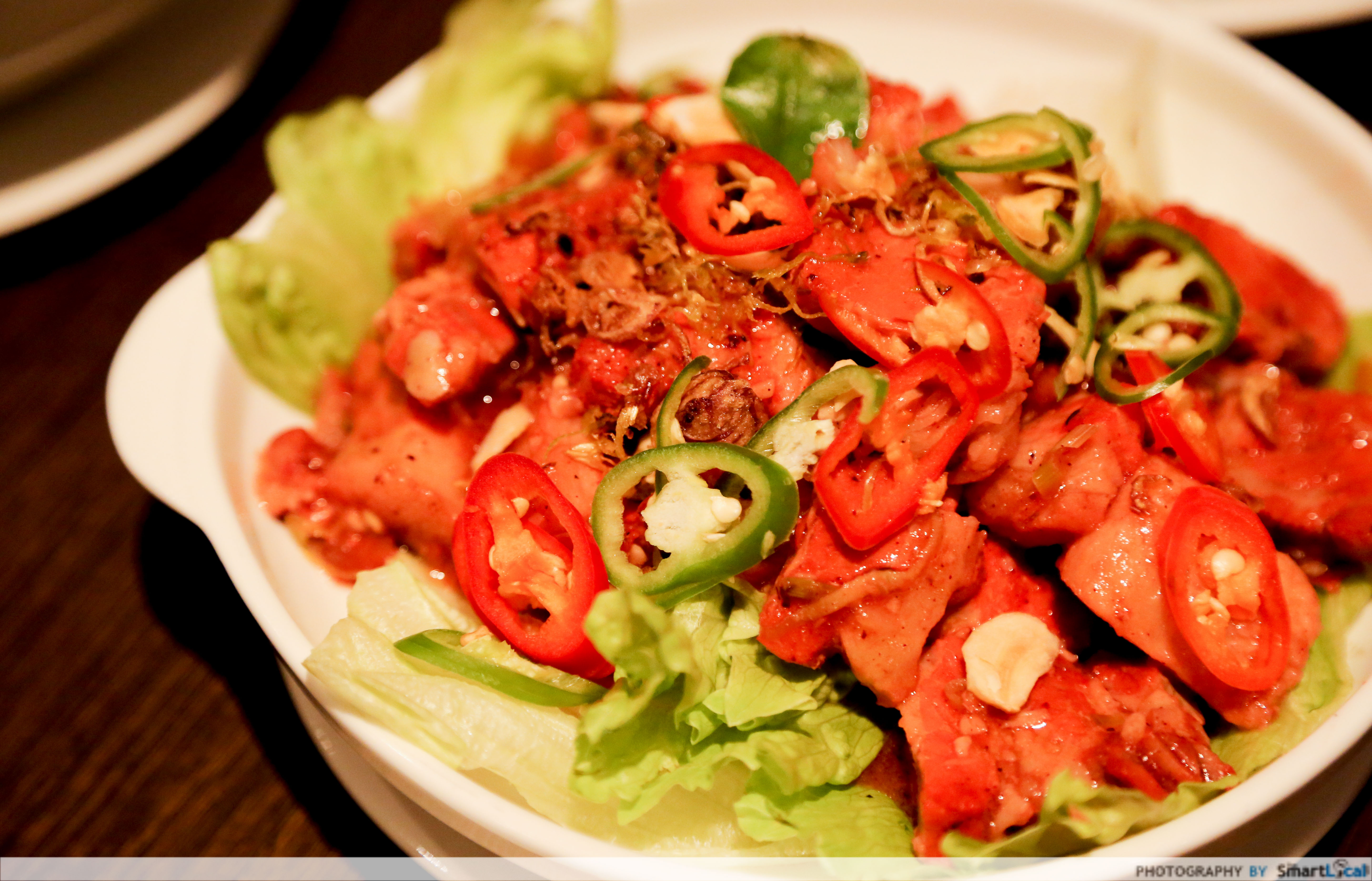 This is a forgotten Peranakan dish lost to the ages. The red colour on the pork is imparted by fermented shrimp with red rice yeast. It sounds delicious, but alas it was also underseasoned. The texture of the pork was great though, and the fat had a real melt-in-your-mouth quality to it.
---
Penang
---
Char Kway Teow ($9.00)
---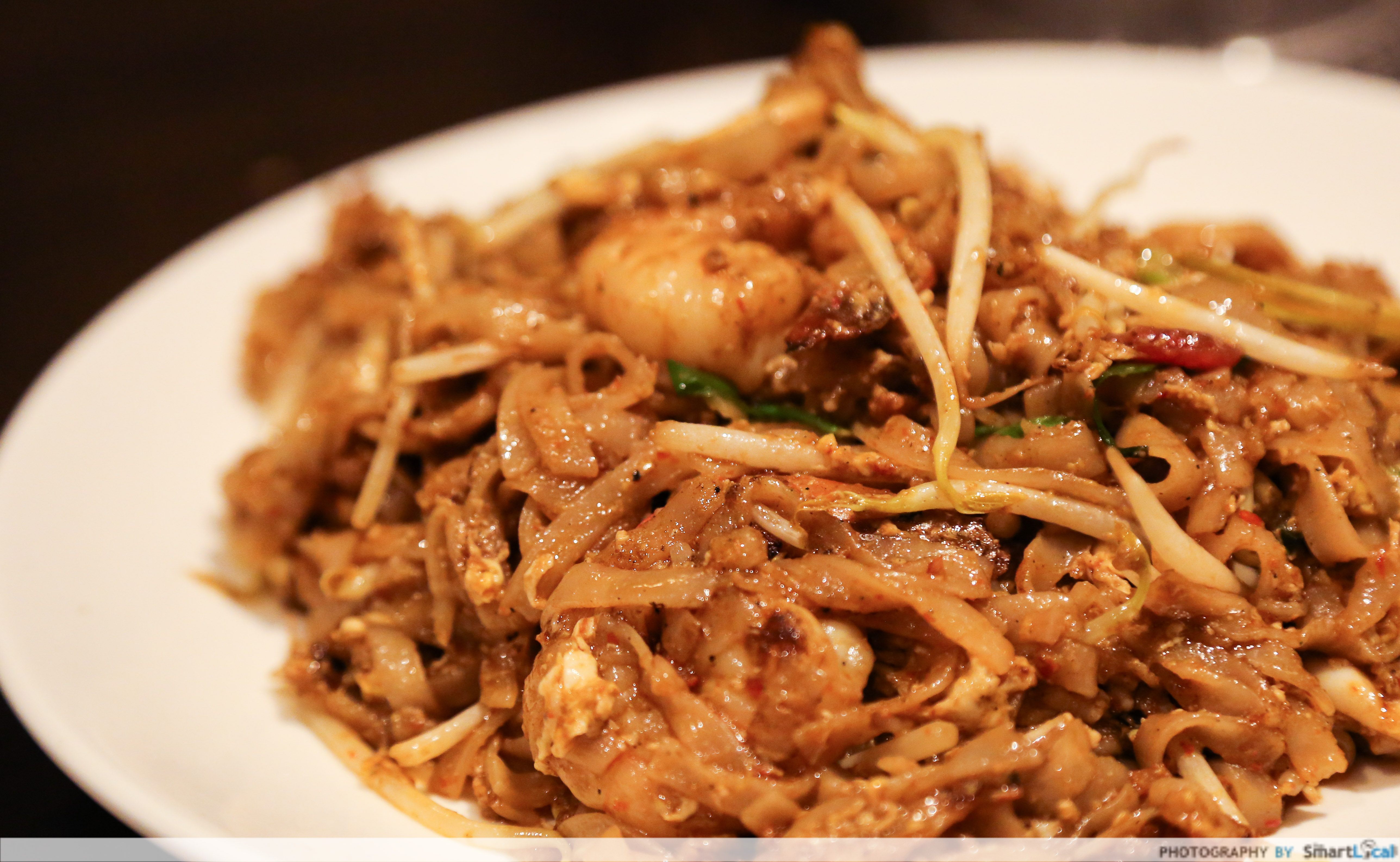 Some will call me a traitor, but I've always preferred the Penang styled Char Kway Teow over the local version. I'm a savoury guy, I like the salty foods over sweet or sour and this one really hit the spot for me. It had good flavours and you could smell and taste the flavour of the roaring wok. The wok hei is strong with this one.
---
Assam Laksa ($8.00)
---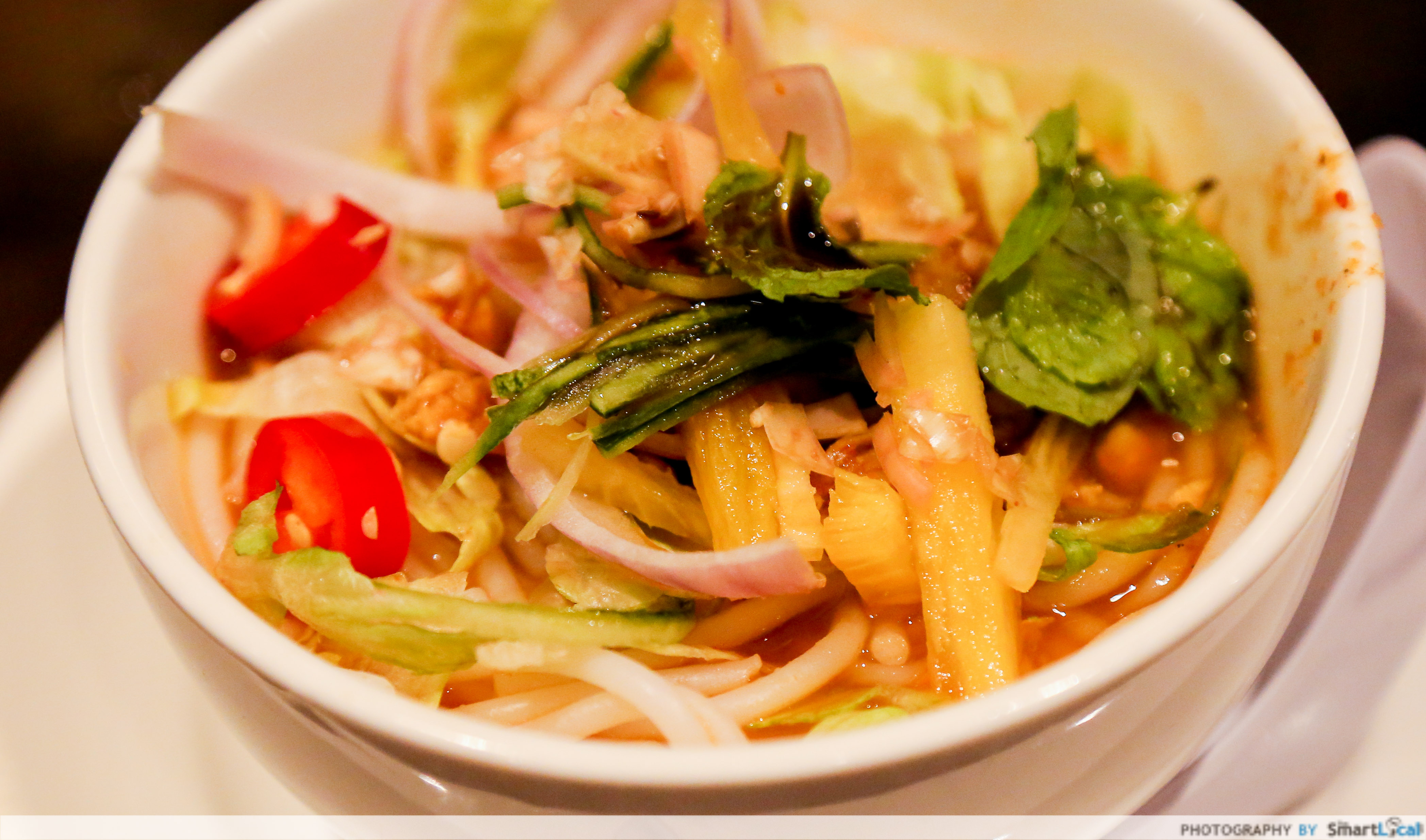 I liked how the bowl was topped with plenty of garnish. It certainly tasted and resonated with a traditional Assam Laksa with its spicy sour combo, it wasn't the best I had. Still, it was quite delicious!.Best part? No towgay!
This post was adapted from The Smart Local
Straits Express Review
Summary
Pros
– Authentic and traditional fare
Cons
– Awkward restaurant layout and combination
– Mostly mediocre dishes on the menu
Recommended Dishes: Nonya Chap Chye ($9.50), Char Kway Teow ($9.00)
Opening Hours: Daily 11am-10pm
Address: Kallang Wave Mall, 1 Stadium Place, #01-24/28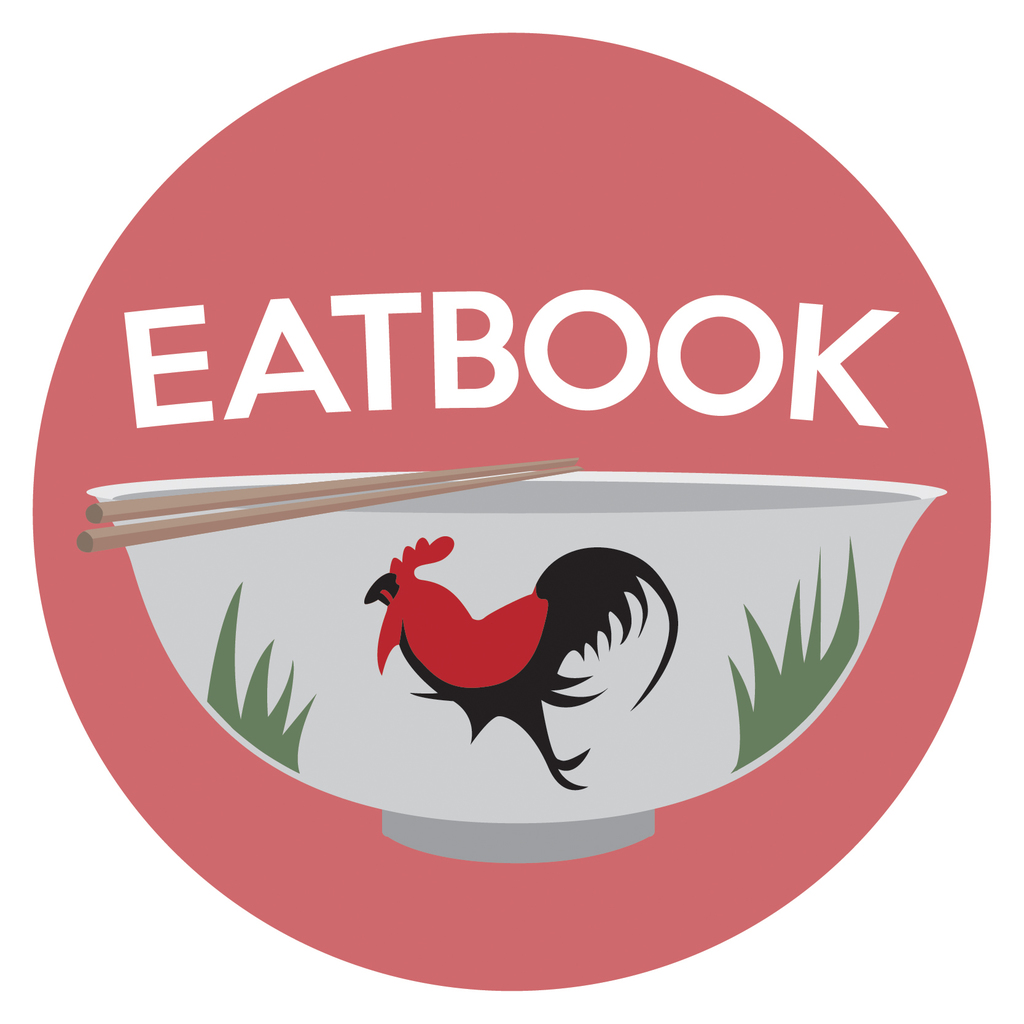 Drop us your email so you won't miss the latest news.