---
1.The Fat Cow Donburi ($39) – Fat Cow
---
This bowl of charcoal-grilled wagyu goodness comes with a perfect onsen egg and a hefty price tag. The charcoal-grilled beef is tender, and exploding with flavours. Break open your onsen egg, and let the yolk run all over the beef and the rice, and mix it all up. There's no better way to enjoy a beef donburi than making a glorious mess out of it.
Opening Hours: Daily 12pm – 3pm / 6pm – 11pm
Address: 1 Orchard Blvd, Singapore 248649
Reservations: 6735 0308
---
2.Salmon Quinoa Don ($18) – Kilo at Pact
---
The hunt for a wholesome bowl of nutrients is finally over! This is one of my go-to donburis when I'm in the mood for something healthy but satisfying. The colourful assortment of vegetables are so fresh, they taste like they've been harvested that very morning. The teriyaki salmon is also done perfectly, with a slightly pink center and a flaky outside. This entire donburi was also very interesting taste-wise, with slight acidic and sweet touches permeating throughout the various components.
Opening Hours: Tue – Sun: 1130am – 3pm / 530pm – 10pm Sun: 11am – 6pm
Address: 181 Orchard Road, #02—14-23 Orchard Central, Singapore 238896
Reservations: 6884 7560
---
3.Mazechirashi Don ($40) – Aoki
---
This is the best chirashi don in Singapore, for good reason. This ocean in a bowl features a wide range of fresh seafood: sweet uni, ikura, scallops and ootoro. Every piece of ingredient shines with excellence – even the tamago, which is one by far one of my favourite tamagos in Singapore. The slight hint of yuzu also elevates Aoki's mazechirashi, making it one of the most unforgettable donburis you'll ever have.
Opening Hours: Mon – Sat: 12pm – 3pm / 630pm – 11pm
Address: 1 Scotts Road, #01-19 Shaw Centre, Singapore 228208
Reservations: 6333 8015
---
4.Special Tendon ($13.90) – Ginza Tendon Itsuki
---
As if Ramen Keisuke didn't already have one of the best bowls of ramen in Singapore, they're also collaborating with Sushi Itsuki to serve tendons. Ginza Tendon Itsuki is a specialty tempura don shop that serves up generous portions of crispy tempura on a bed of fluffy rice.
Our favourite is the Special Tendon, where you get an assortment of chicken, prawn, mushroom, and lady finger tempuras topped with a tempura onsen egg. If you're going to have fried food, you may as well save your calories for good quality tempura here.
Opening Hours: Daily 1130pm – 230pm, 530pm – 11pm
Address: 101 Tanjong Pagar Road
---
5.Salmon Don ($17) – Tomi Sushi
---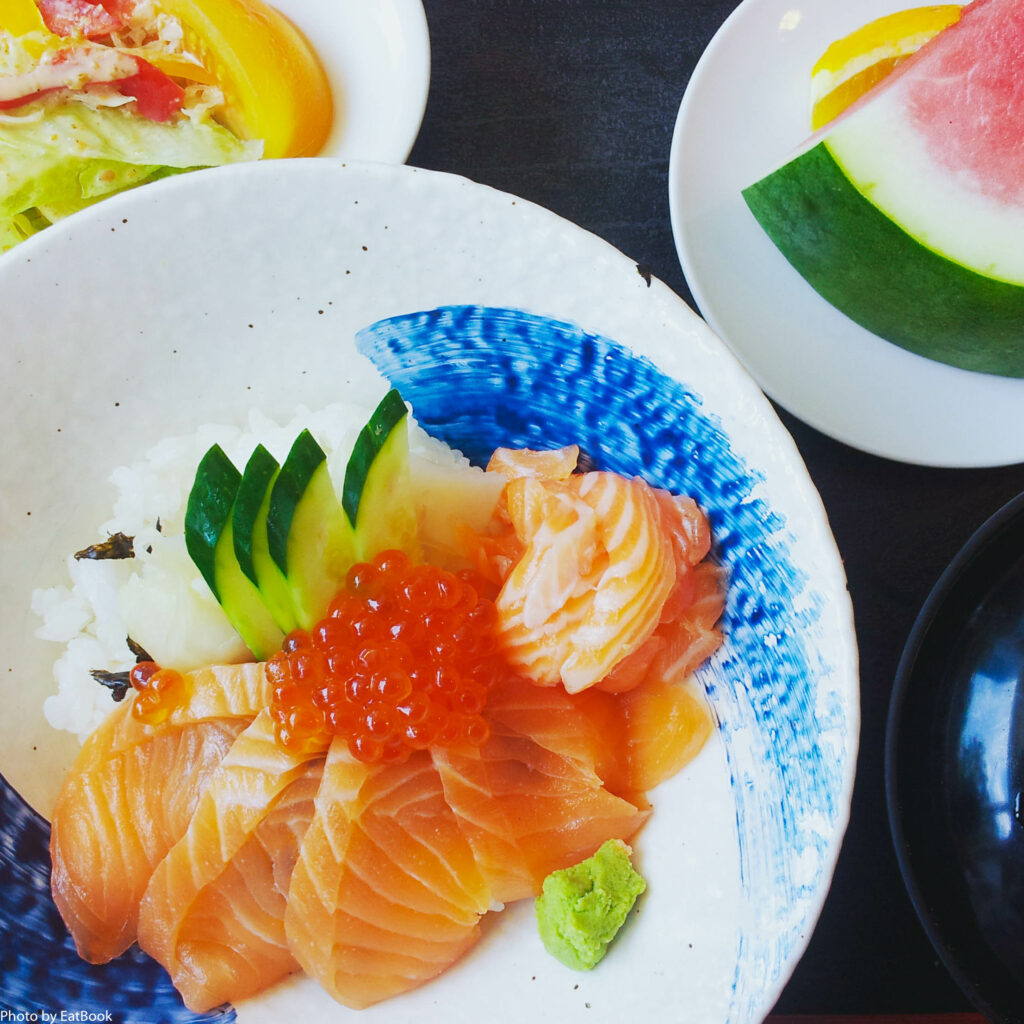 I have yet to find a cheaper Salmon don that's of better quality than what I get at Tomi Sushi. Each salmon don comes with a salad, miso soup, and a serving of fruits. Their salmon is consistently fresh, but the real star here is the Niigata KOSHIHIKARI rice they use. Each glistening pearl of rice is firm, smooth, and fragrant, you could almost eat it on its own.
Opening Hours: Daily 1130am to 10pm
Address: 238 Thomson Road #02-11 Novena Square Singapore 307683
Reservations: 6255 2355
---
6. Hokubee Ribeye Don ($28.50) – Gastrosmiths
---
If Fat Cow's out of your budget, try a cheaper alternative at Gastrosmiths. Their Hokubee Ribeye Don is of comparable standards, but you won't have to burn a hole in your pocket for it. Hokubee is no wagyu, but the infusion of soluble tallow in the meat lends a melt-in-your-mouth consistency to it as well.
Opening Hours: Tue – Thu: 12pm – 230pm / 6pm – 9pm Fri – Sat: 12pm – 230pm / 6pm – 930pm Sun: 1130am – 3pm
Address: 103 Beach Road,Tan Quee Lan Street, Singapore 189704
Reservations: 6336 3680
---
7.Duck Confit Donburi ($28) – Babette
---
I never imagined duck confit to ever be served with rice, but I was pleasantly surprised by what the guys at Babette came up with. The three components of this don melded together to create a party in my mouth.
The use of pickled vegetables helped to cut the richness of the fatty duck confit, which would otherwise have been too overwhelming. While this is unconventional on all levels, it's something I wouldn't mind trying again.
Opening Hours: Mon – Sun: 1130am – 11pm
Address: 165 Tyrwhitt Road Singapore 207569
Reservations: 6341 7727
---
8.Red Chili Chicken Rice Bowl ($16) – May May
---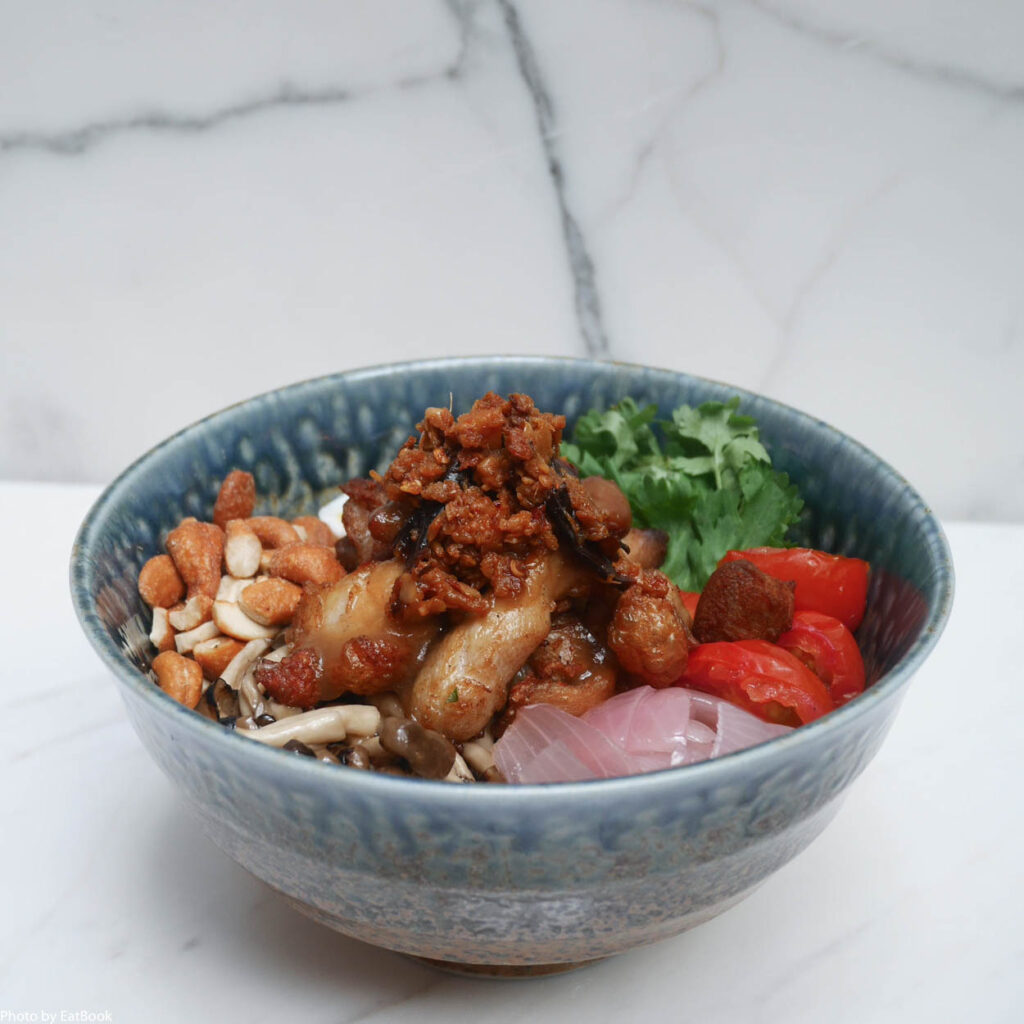 This flaming chicken bowl instantaneously won me over with it's crispy deep-fried chicken coated in a dried chili paste, nicely charred shimeiji mushrooms, and pickled onions. The medley of bold flavours and textures is commendable in this modern donburi.
If you're looking for a healthier option, go for the equally popular butter cod rice bowl ($18) served with fleshy cod fish and pickled lotus root.
Opening Hours: Mon – Sat 1130am – 11pm
Address: 65 Tras Street, Singapore 079004
Reservations: 6221 4698
---
9.Unajyu Don ($24) – Manzoku
---
It's difficult to find a good unagi don, but Manzoku has struck a good balance between price point and quality. The perfectly grilled unagi here is plump and tender, and the sauce is a good blend of sweet and savoury.
Opening Hours: Daily 1130am – 3pm / 6 – 10pm
Address: 18 Purvis Street, Singapore 188597
Reservations: 6734 4436
---
10. Nama Hon Maguro Mixed Don ($30.80) – Sumiya Charcoal Grill
---
Sumiya's one of my favourite Japanese haunts in town because of their affordable lunch sets. Other than their chirashi set, they have a lip-smacking tuna don set featuring blue-fin tuna, and tuna belly cubes. The entire don is then topped off with an abundance of ikura and furikake.
The set also comes with an array of sides ranging from sashimi to chawanmushi and dessert. This is the perfect place to partake in some gluttony with a group of friends.
Opening Hours: Daily 12pm – 3pm / 6pm – 1030pm
Address: 181 Orchard Rd, #12-02 Orchard Central, Singapore 238896
Reservations: 6509 9618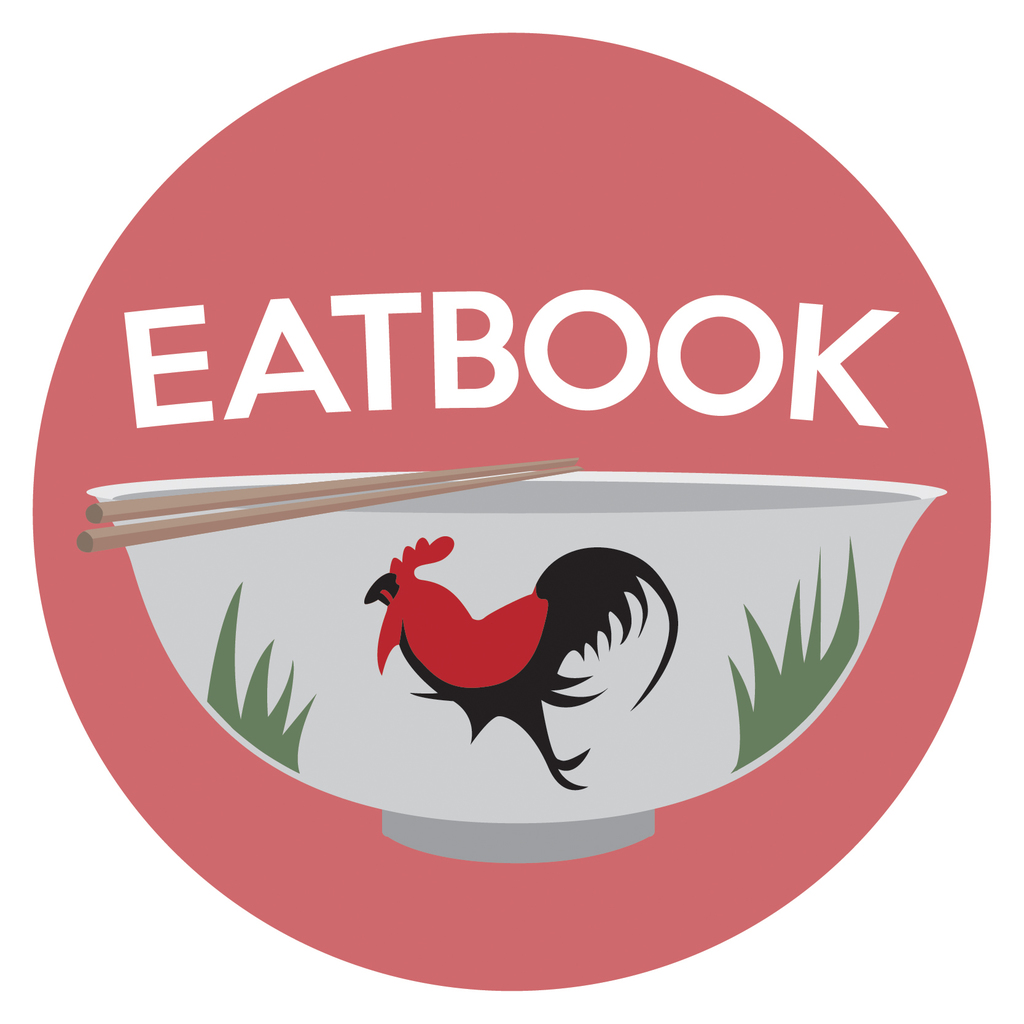 Drop us your email so you won't miss the latest news.