Affordable crabs at 21 Seafood
Update: Prices have changed.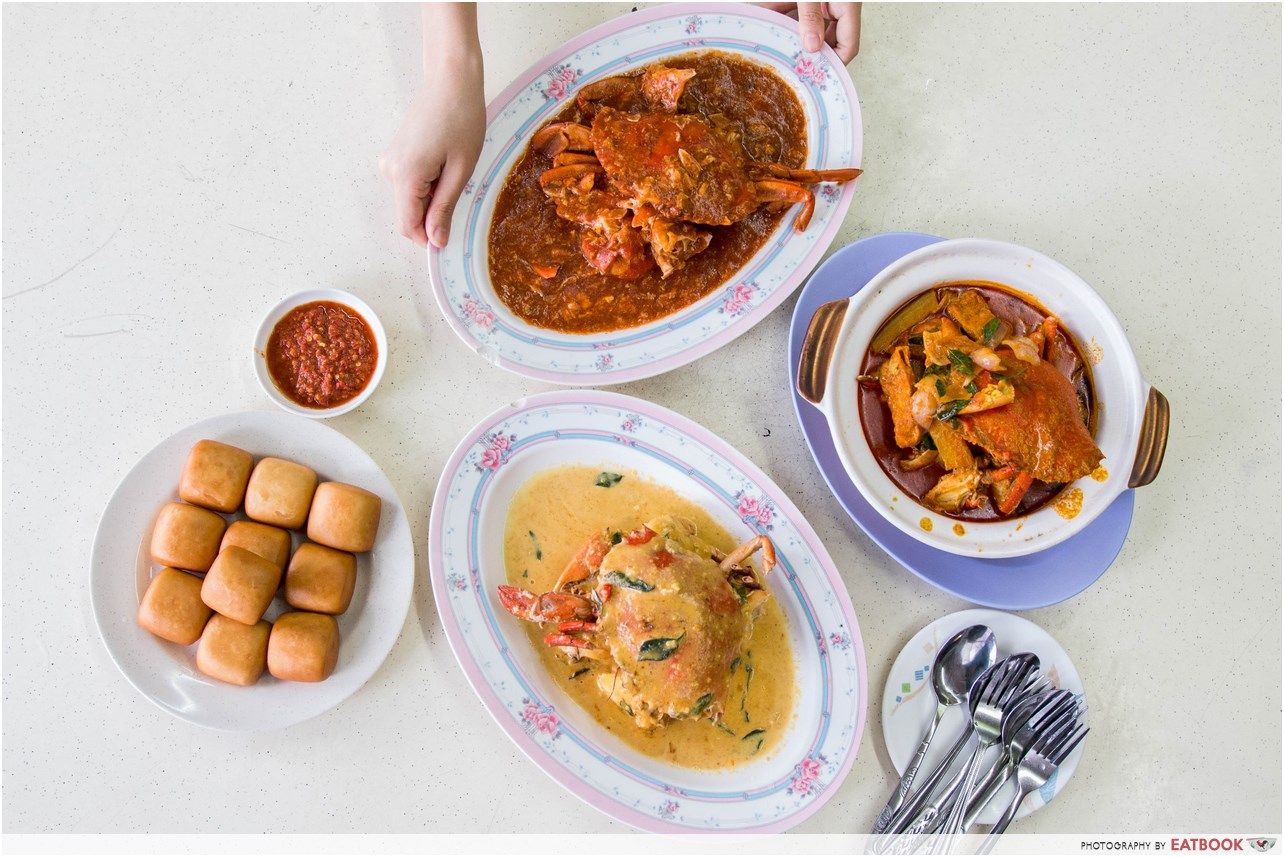 I remember sitting on my sofa when I was about seven, pretending to read the book in front of me as my parents were preparing to head out. It was near 10pm, and I was curious because they didn't usually go out this late. Half an hour later, I found myself seated on a couple of stacked chairs at a zi char restaurant.
Waitresses bustled past our seats, hurrying to bring orders to different tables as we waited for what seemed like an excruciatingly long time before one of them set a steaming plate of chilli crab in front of us. My dad took a claw, delicately removed the shell for me, and as I bit tentatively into the firm and sweet meat coated in an addictive sweet-spicy sauce, I knew this was gonna be the first of many crab outings to come.
Food at 21 Seafood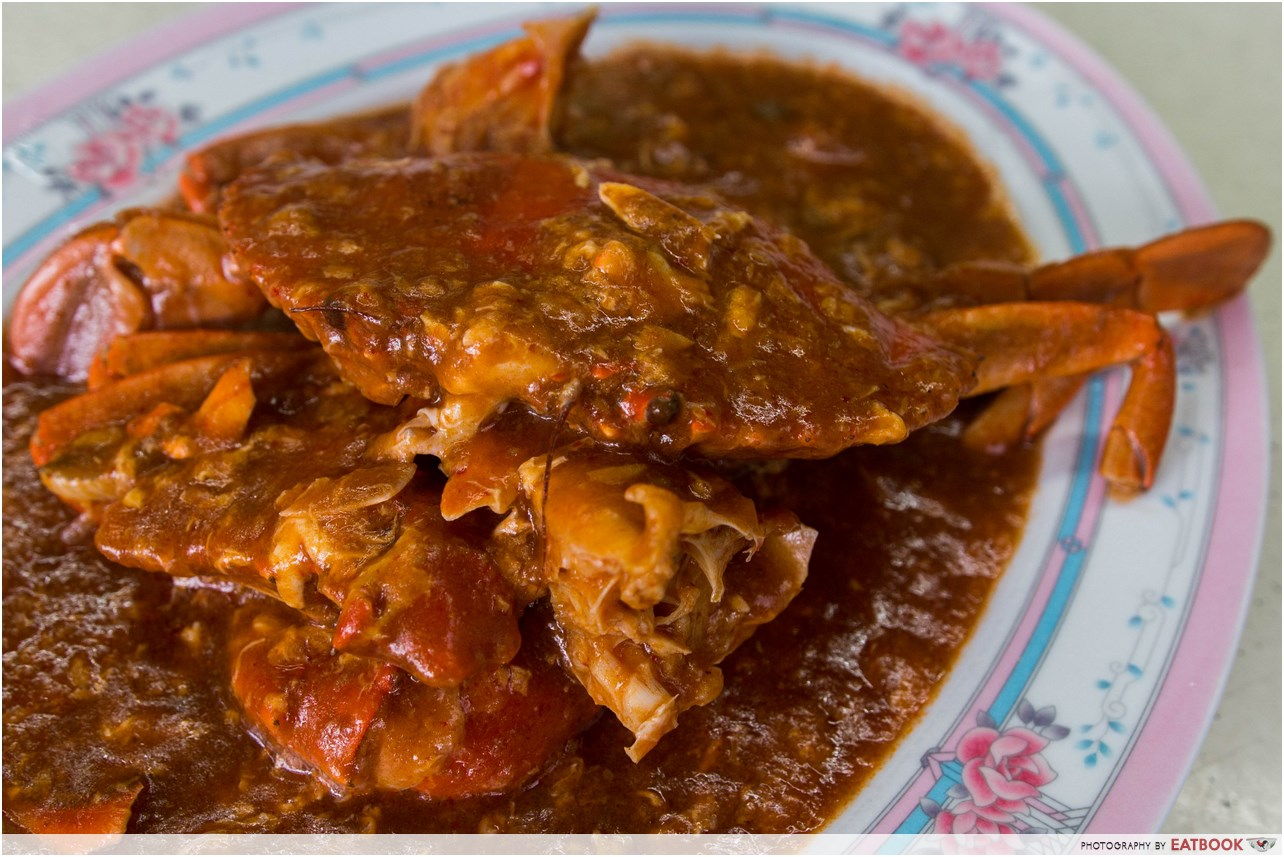 21 Seafood offers crabs that are affordable and delicious. You can choose from 16 different crab dishes, including Cereal Oats Crab and Kam Heong Fragrant Crab.
Here's how crabs at 21 Seafood are priced: three small crabs for $45, two medium crabs for $35, and two large crabs for $65. Prices may vary seasonally so it's best to give them a call before heading down. Depending on the sauces you pick, you may incur an additional charge.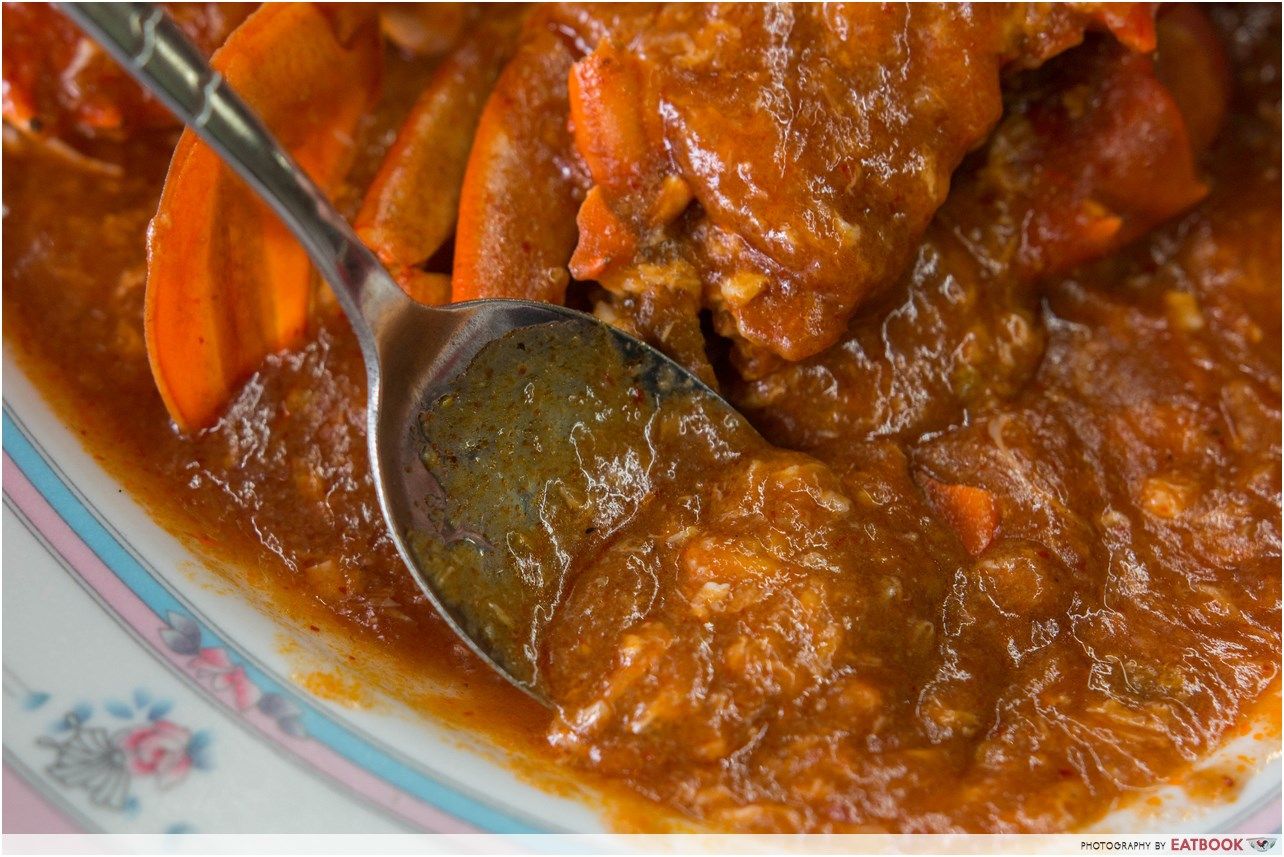 We ordered three medium-sized crabs on our visit. We were served a classic Chilli Crab first. Stealing a spoonful of the sauce, I was satisfied to find that it was thick and clung to the back of my spoon. It was eggy, sweet, and had a good balance of tomato and chilli sauce. It would have been more shiok if the sauce was spicier – the sauce tingled on my tongue, but didn't leave me sniffling into a tissue.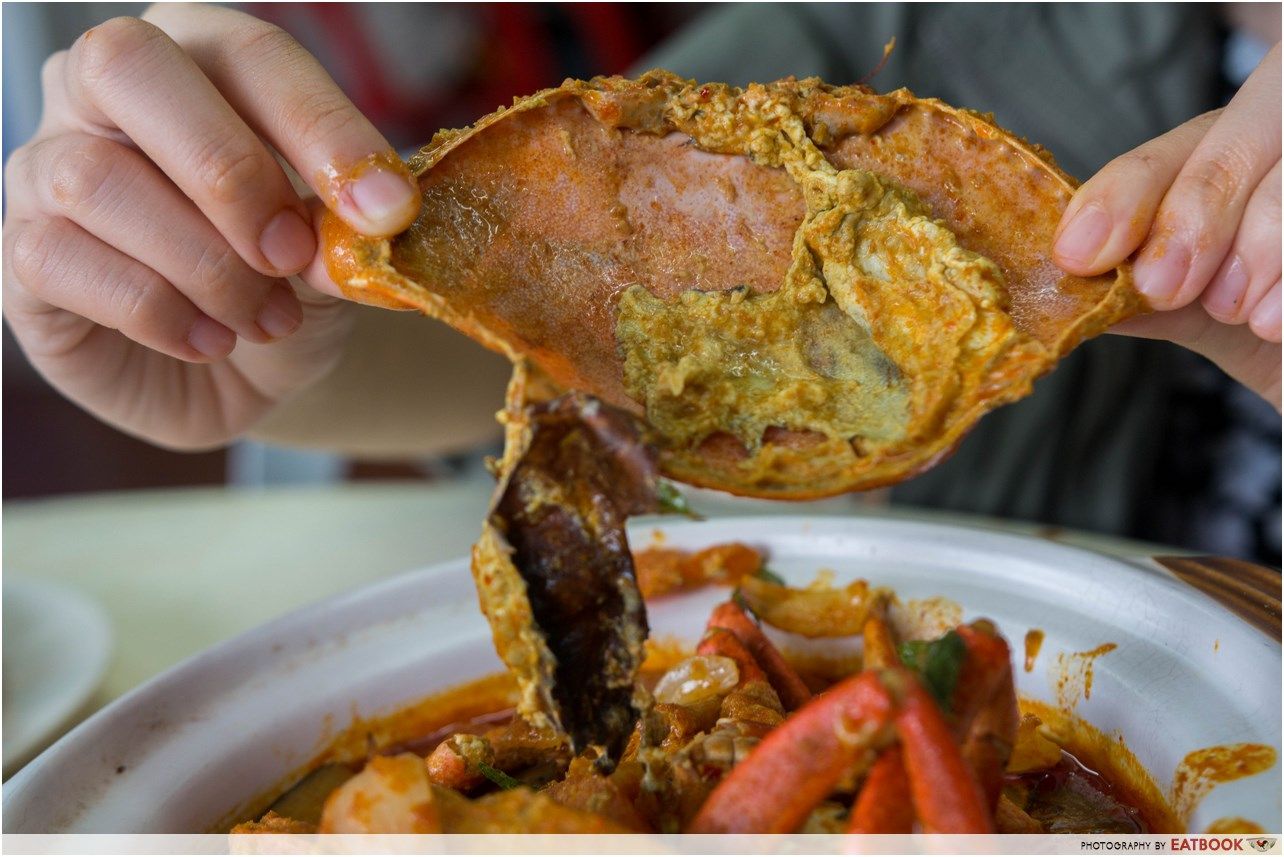 For medium-sized crabs, they looked small. But once we tucked into the crabs, our skepticism fell away. The claws were filled with meat, and other parts were decently sized.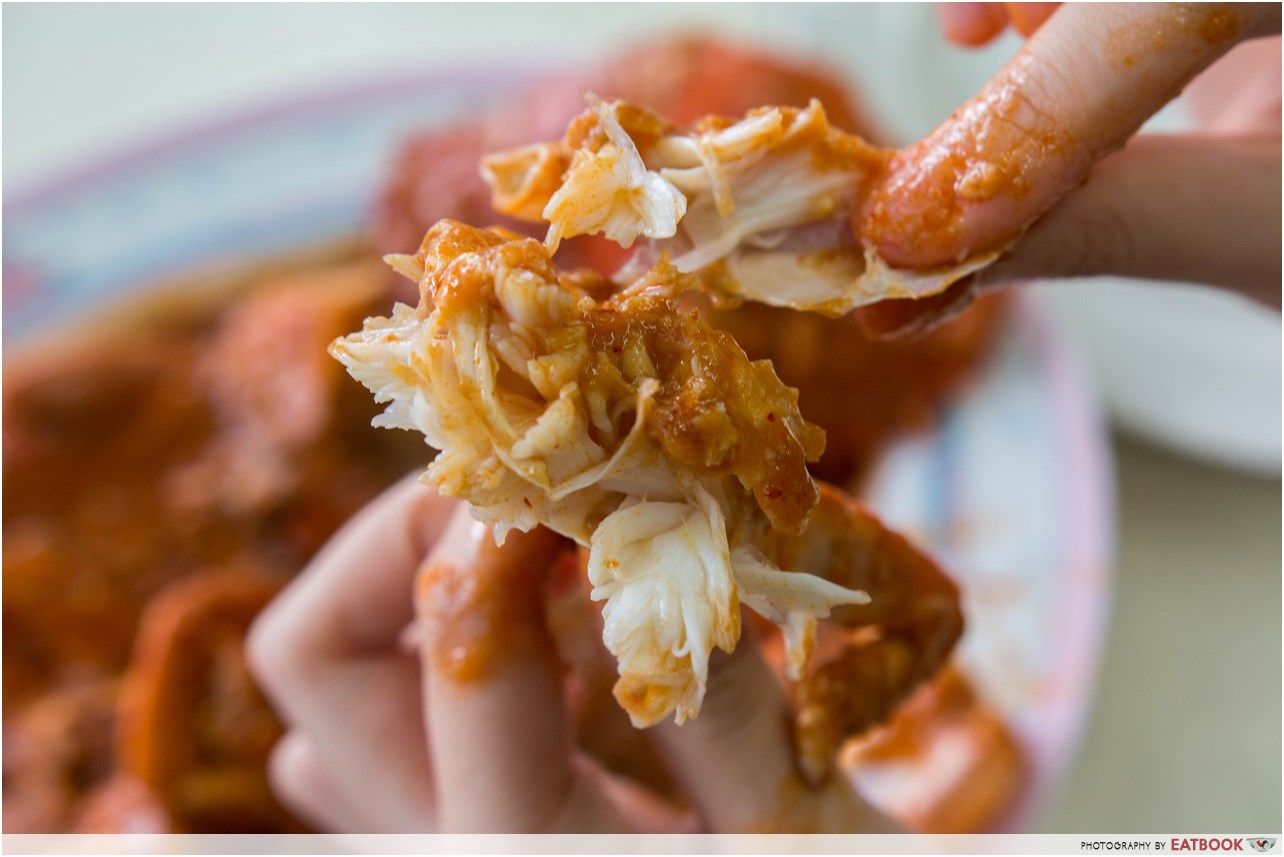 Sourced from Sri Lanka, the crabs we got were very fresh. The meat was sweet and firm.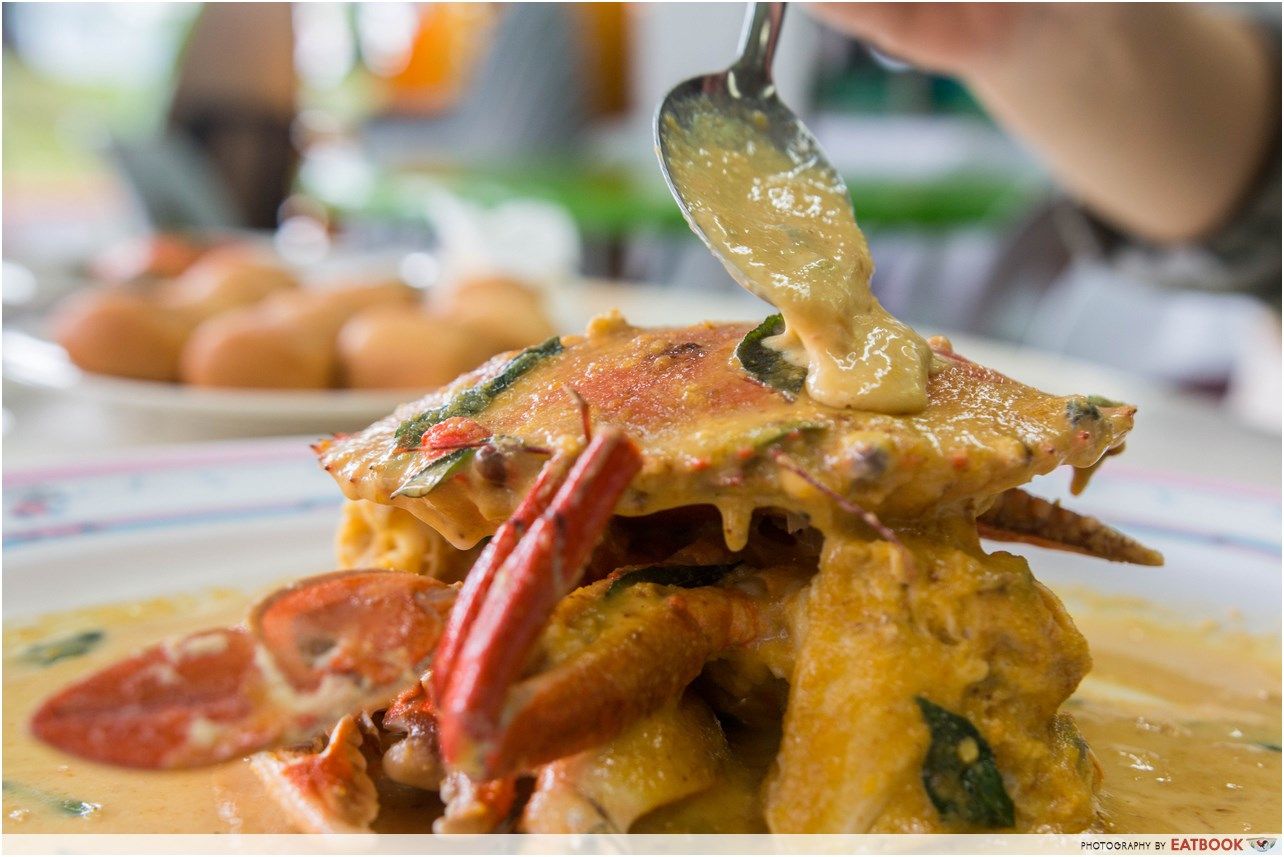 We also ordered Crab with Salted Egg Sauce (+$3). The sauce was relatively runny, but had a distinct taste of salted egg. The curry leaves in the sauce added a nutty fragrance, which kept the sauce from becoming jelak too quickly. The texture of the sauce could be improved as it was too powdery and grainy.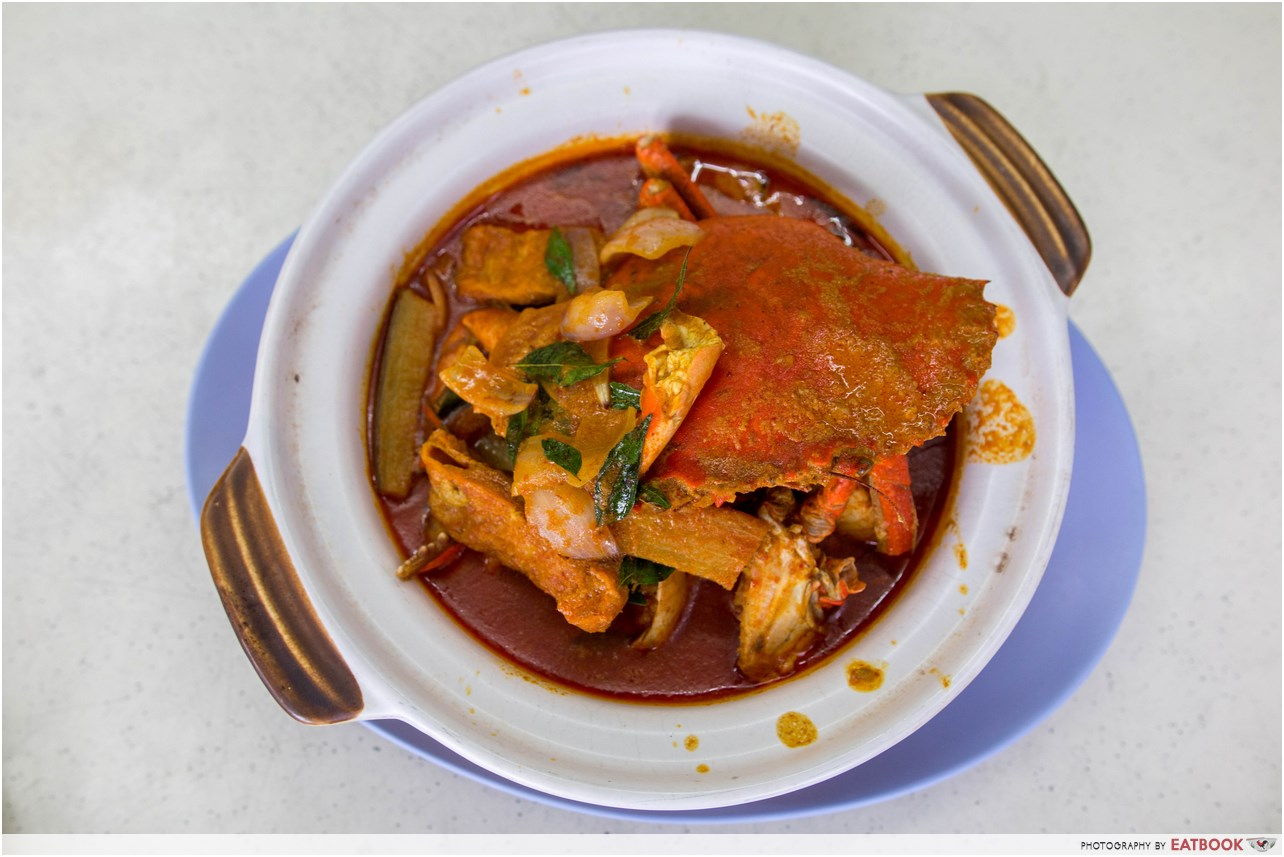 Our final dish was Claypot Curry Crab (+$2). The curry was rich with a medley of spices, which reminded me of good chicken curries I dip my pratas into on lazy Sundays.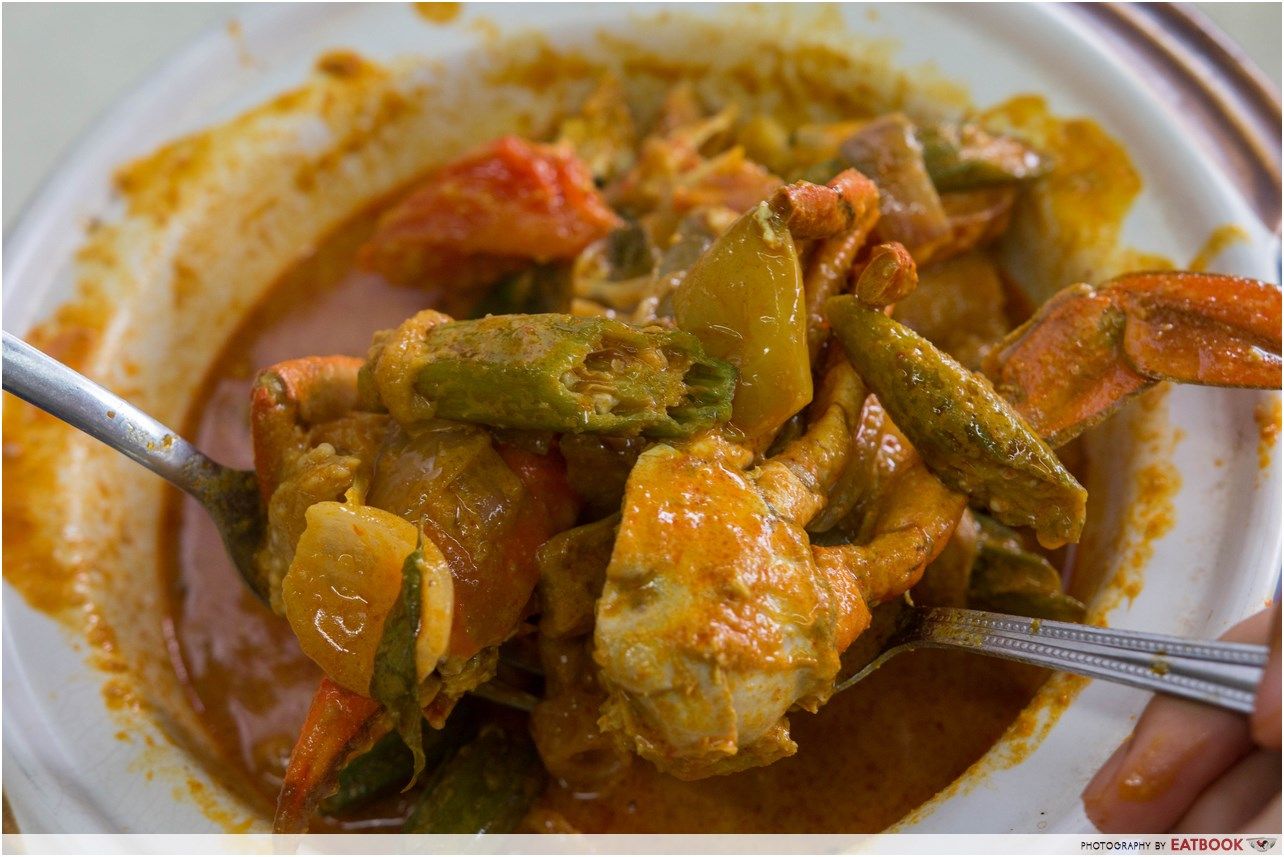 Along with the crab, there was a generous amount of tau pok, lady's fingers, tomatoes and eggplant in the stew. Surprisingly, the complex flavours of the curry didn't overwhelm the taste of the crab but instead intensified the sweetness of the crab meat. I liked how the clay pot kept the dish warm long enough for it to still emit steam towards the end of our meal.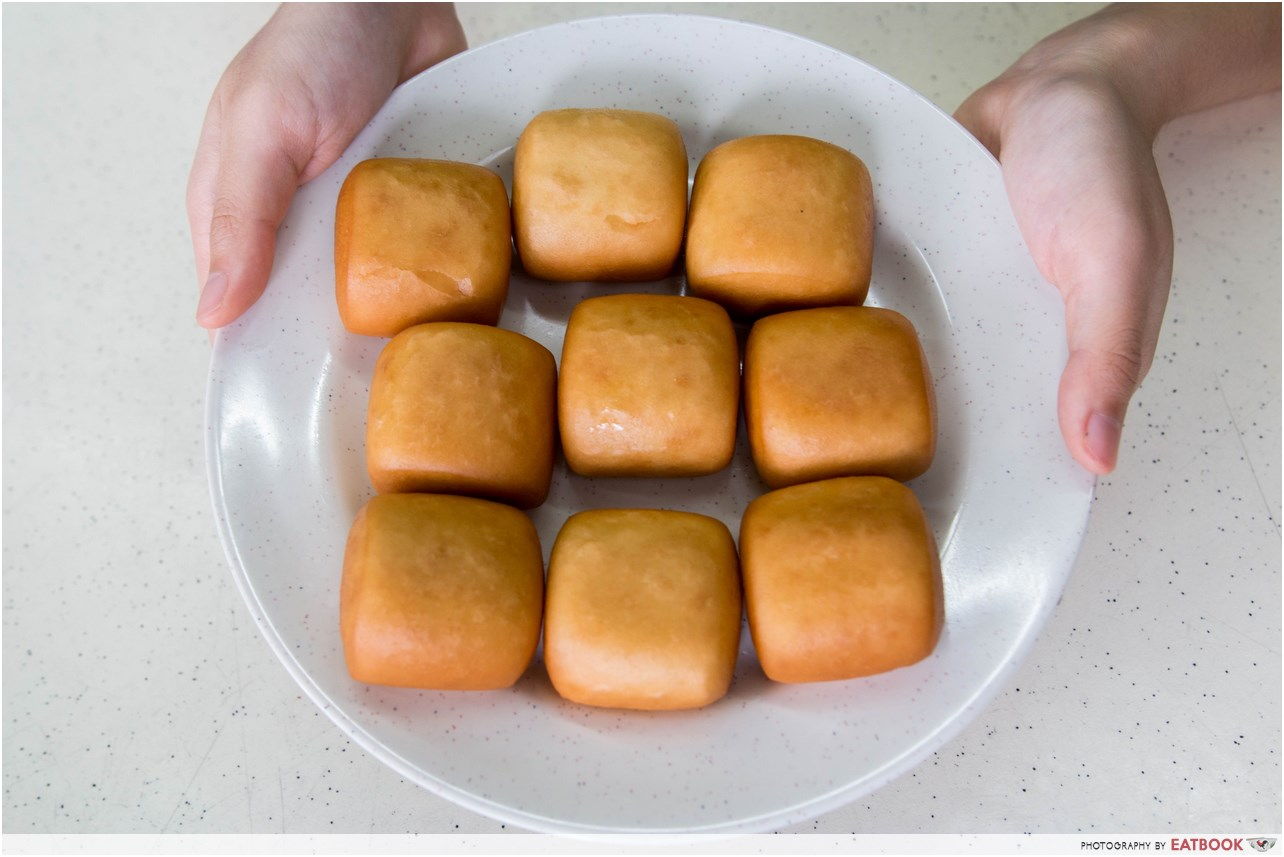 Of course, we had to order some mantous ($2 for six pieces, $3 for nine), which are must-haves at any crab feast.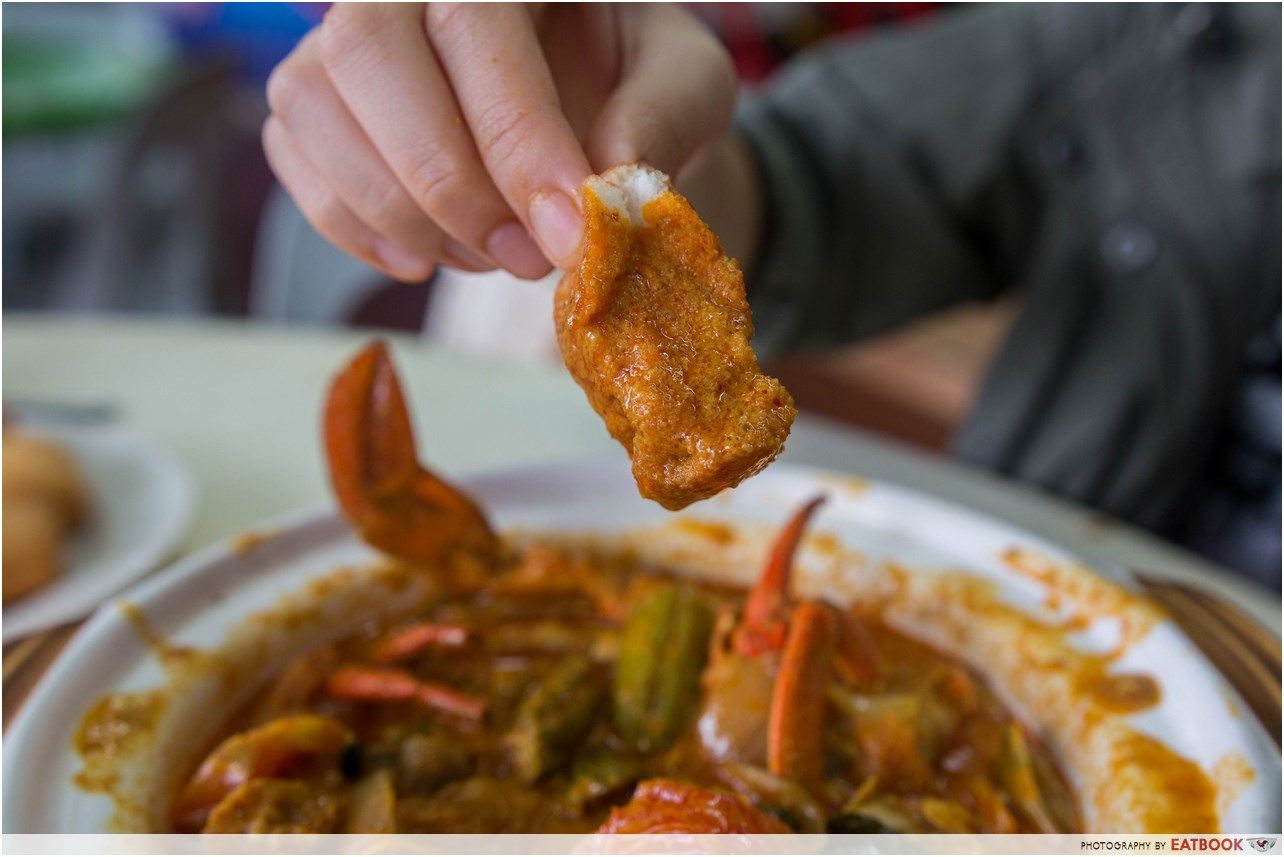 Soaking these hot, crispy, golden pillows in the sauce allowed us to savour the flavours even more.
Ambience at 21 Seafood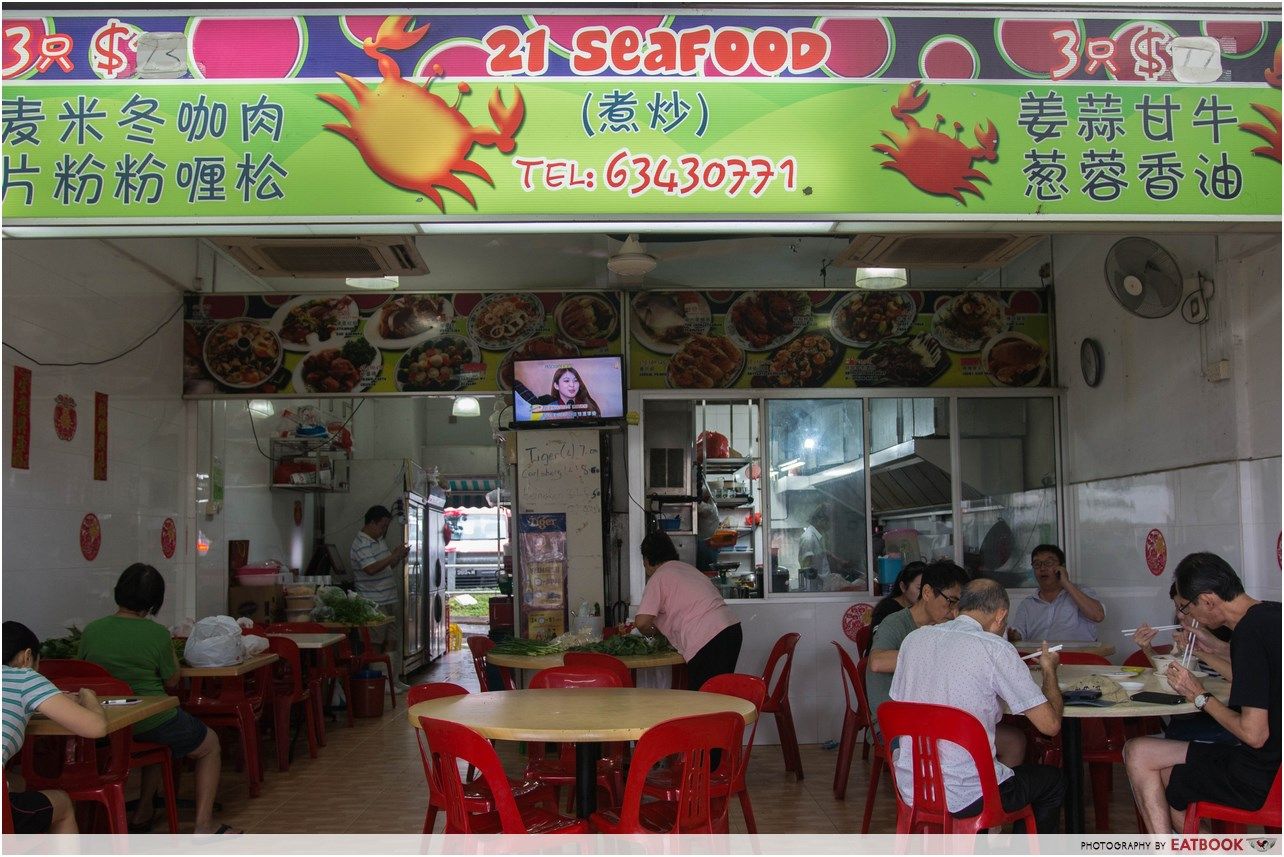 The set-up at 21 Seafood is just like any zi char restaurant in your neighbourhood. It can get a little crowded during dinnertime especially on weekends, so you may want to head down earlier in the evening.
The verdict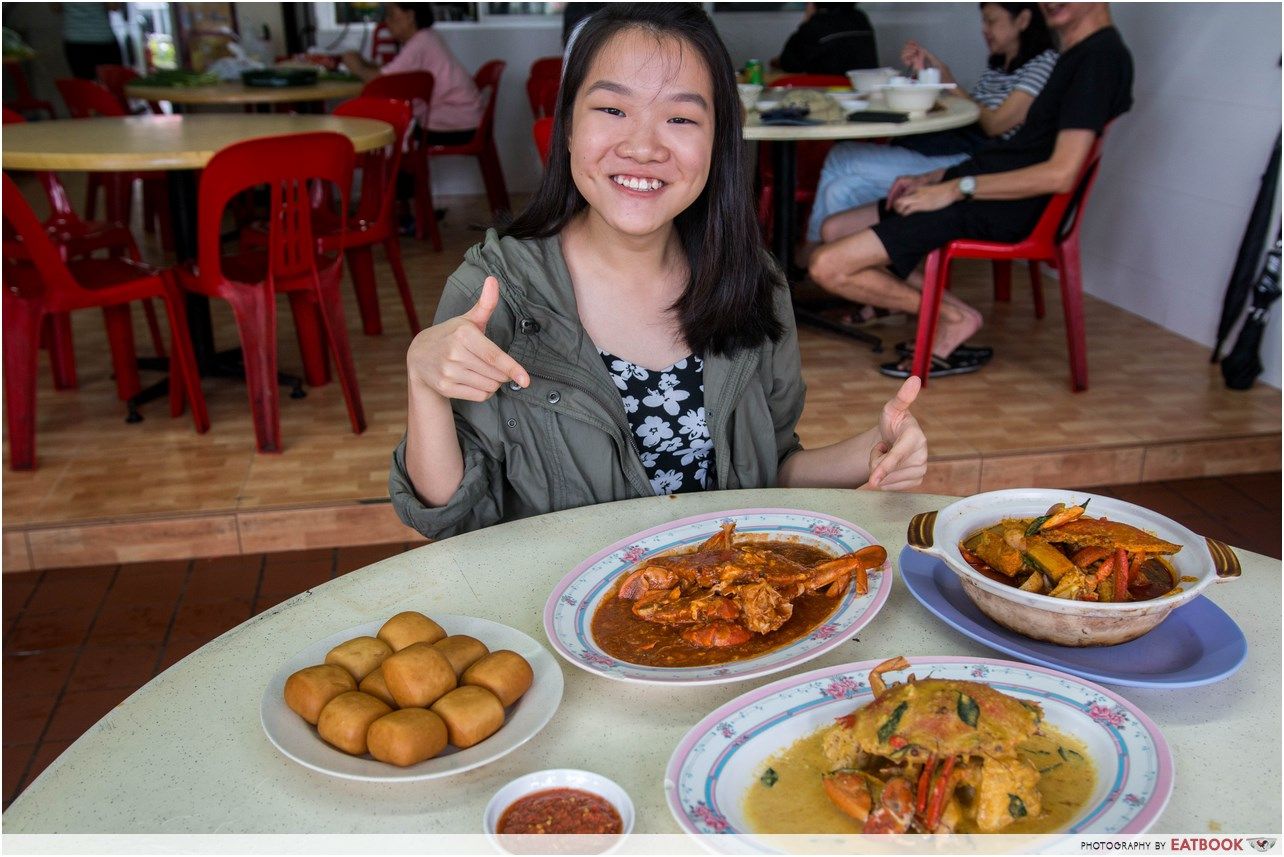 21 Seafood serves fresh crabs at decent prices and, with other zi char options, makes a great place for family gatherings.
This is an independent review by Eatbook.sg.
This article was updated on 6 November 2020.
21 Seafood Review: Get Three Sri-Lankan Crabs For $45 At Kovan
Summary
Pros
– Affordable
– Convenient location
– No GST or service charge
Cons
– May be difficult to find a parking spot
Recommended Dishes: Chilli Crab, Curry Crab (prices depend on crab size and sauces ordered)
Operating Hours:
Daily 12pm to 2am
Tel:
6343 0771
Address: 212 Hougang Street 21, #01-347, Singapore 530212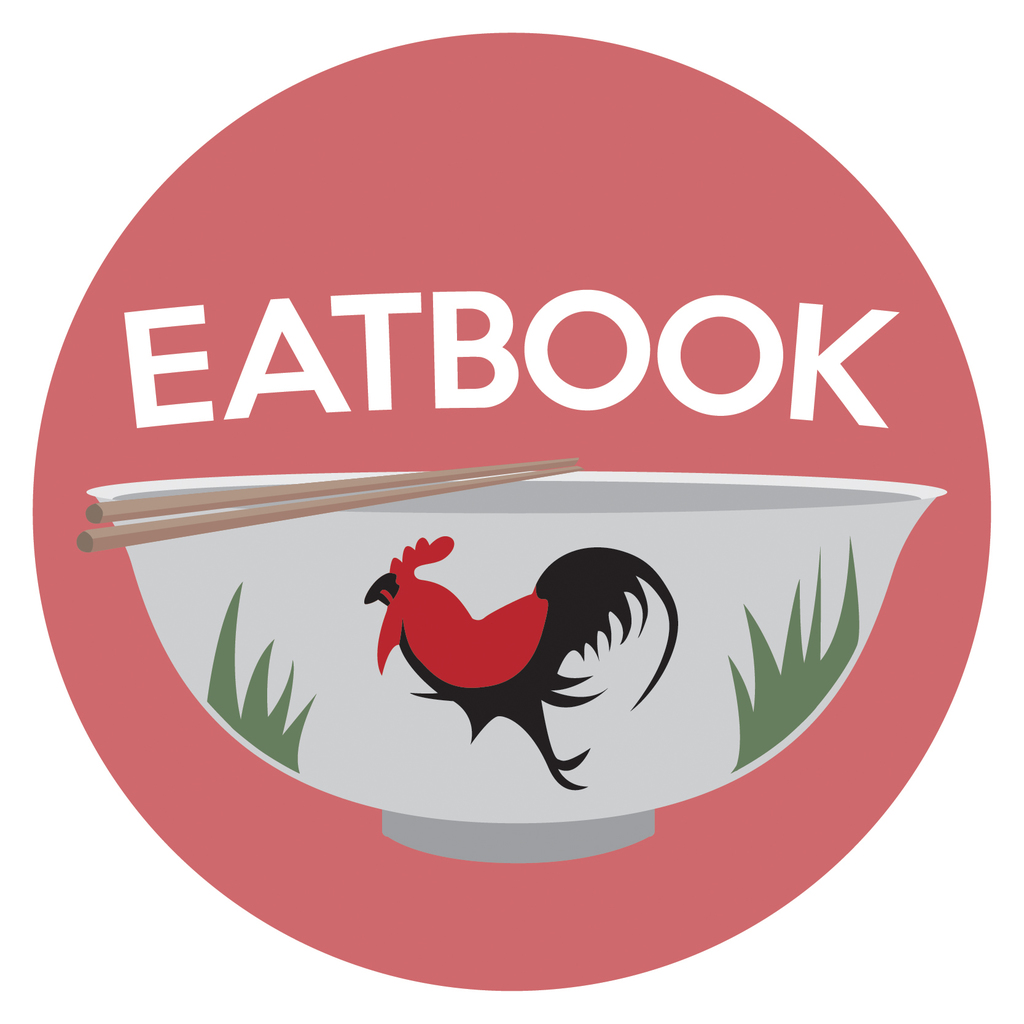 Drop us your email so you won't miss the latest news.