1.Tacos ($15) – Hombre Cantina
---
Taco lover have it bad in Singapore. It's a rare find in Singapore, and Hombre Cantina is THE place to visit for some some authentically delicious tacos. You even get to construct your very own tacos so get creative!
Address: 53 Boat Quay
Opening Hours: Monday to Saturday: 12pm – 12am
Reservations: 6438 6708
---
2.Beef Me Up ($14) – Third Place
---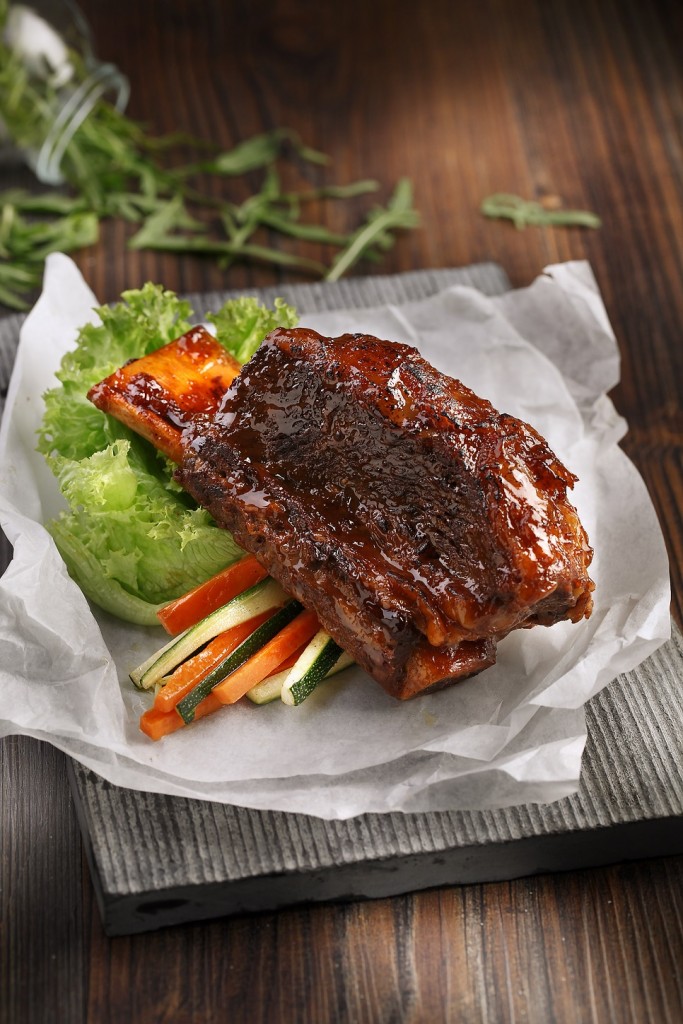 Address: 2 Tukang Innovation Grove #01-01 JTC MedTech One
Opening Hours: Monday to Saturday: 6am – 10pm
---
3. Mud Crab Spaghettoni ($28) – Open Farm Community
---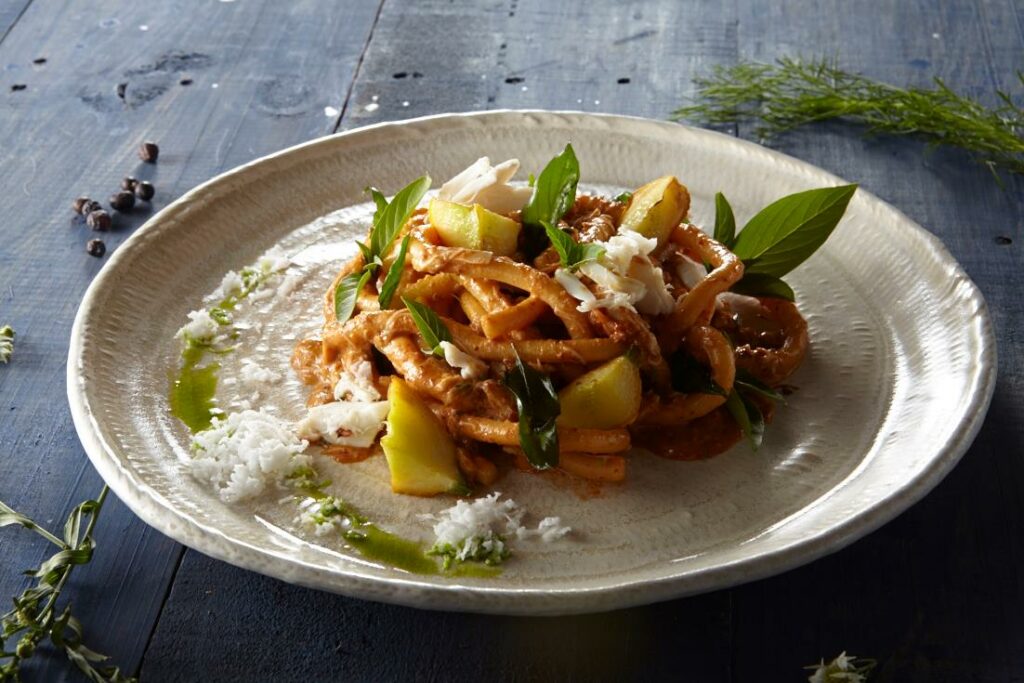 Address: 130E Minden Road
Opening Hours: Monday – Friday: 12pm to 3pm/ 6pm to 10pm Saturday -Sunday: 11am to 10pm
Reservations: 6471 0306
---
4.Ballistic Meatballs ($5.90) – Ballistic Meatballs
---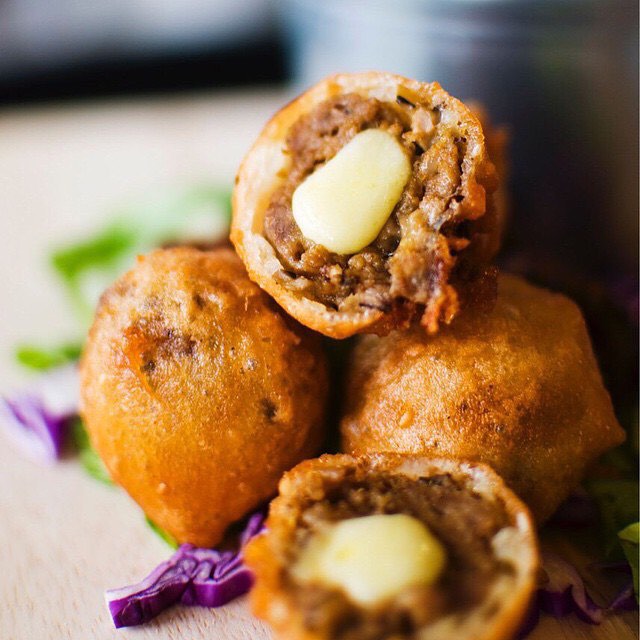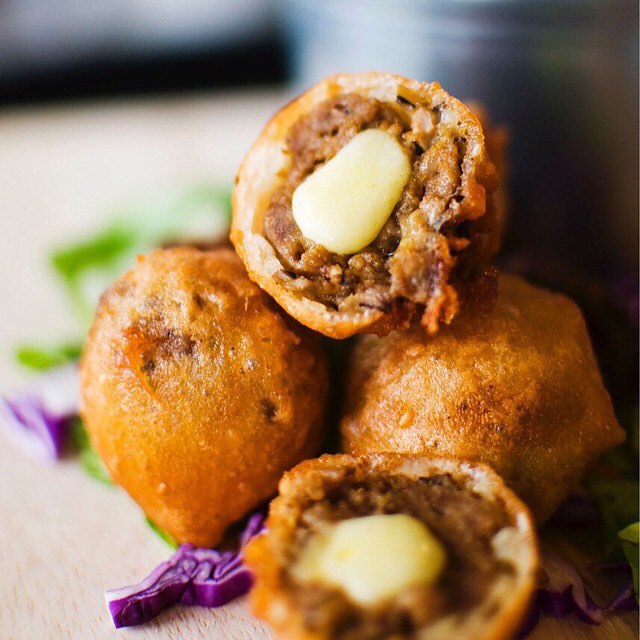 Just thinking about popping these guys in my mouth is blowing my mind. The crunch from that crispy batter, soft tender juicy meat ,and finally that oh so satisfying cheesy molten core. Whoever thought this up deserves a medal.
Address: #02-02/03 Bedok Market Place
Opening Hours: Daily 11.30 –  10pm
---
5. King of Porky Goodness ($18) – Buta God (Ramen Champion)
---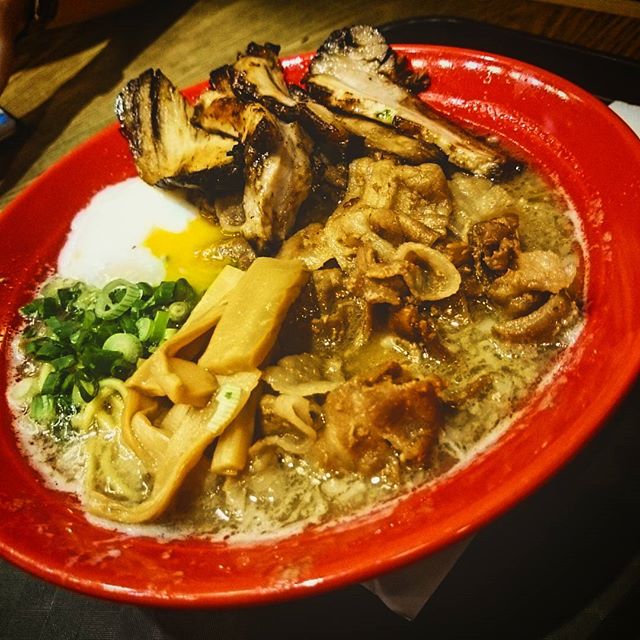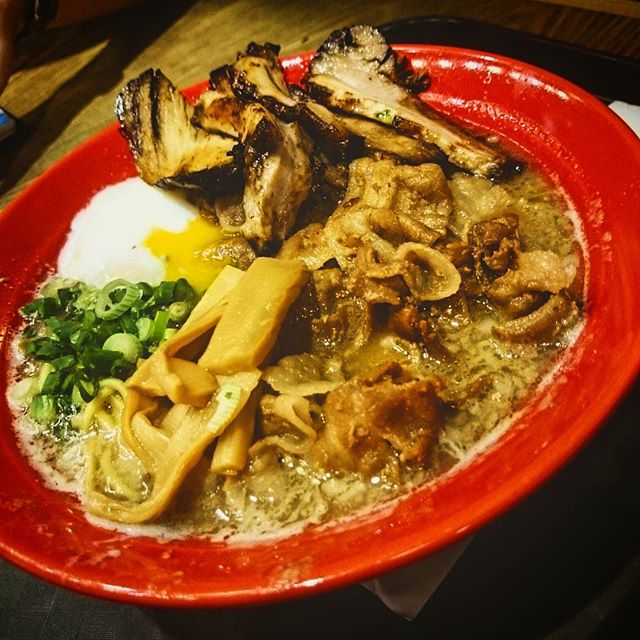 I've saved one of my favorite dishes for last. This bowl of ramen is a work of art. Marinated pork belly AND perfectly roasted Char Siew in a broth so packed with flavor I could still taste it after I was done! It's the ramen I'm going to tell my kids about.
Address: Bugis plus 4F, 201 Victoria Street
Opening Hours: Daily: 11.30am – 10.30pm