A Hot Hideout at NTU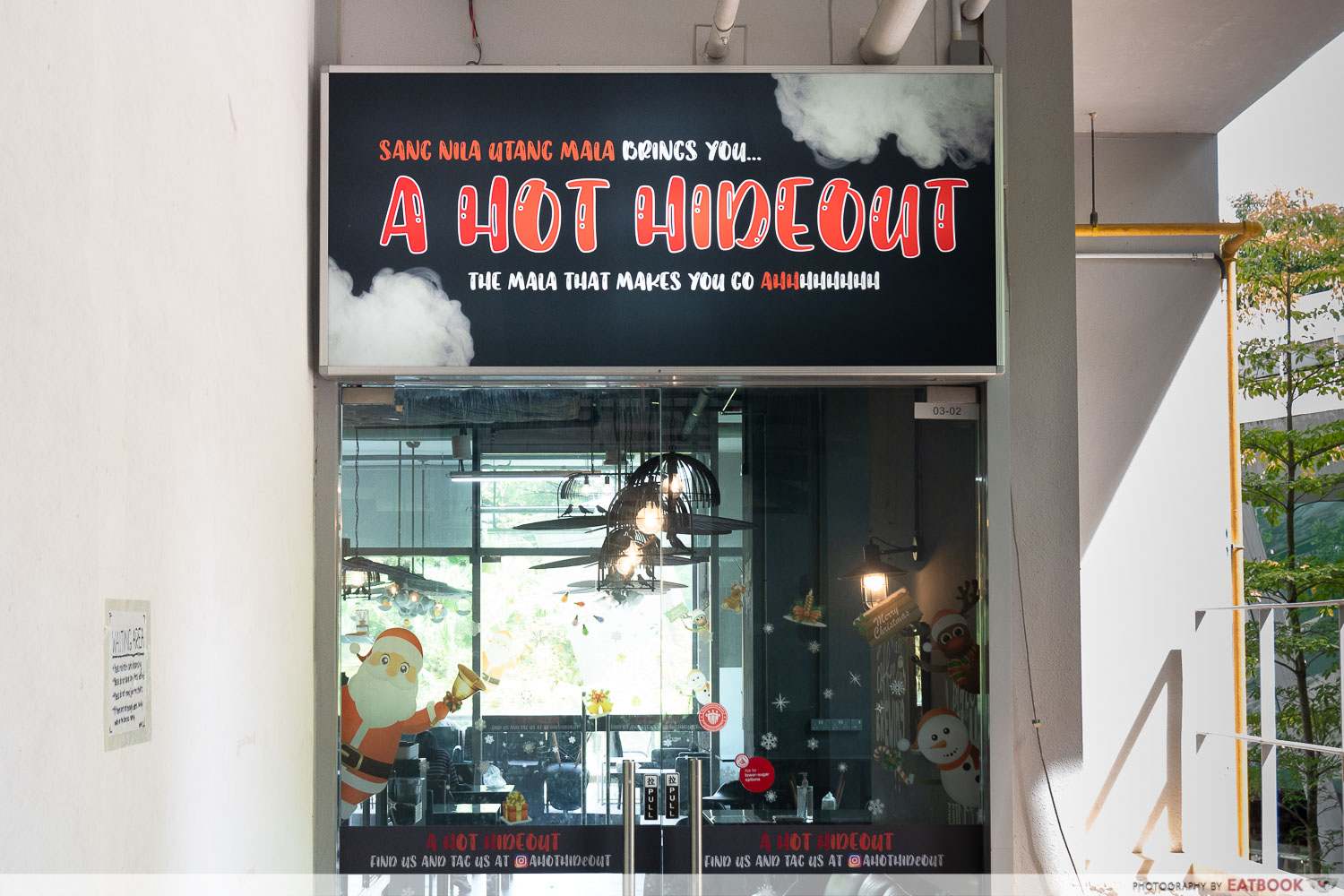 A Hot Hideout, located within Banyan Hall in NTU, is an eatery known for its unconventional mala toppings, which include fried potatoes, fried fish, and scrambled eggs. Their unique mala offerings piqued my interest, so I grabbed my colleague for a journey to the west to see if it's worth the hype!
Tea Dough Review: Ex-Air Stewardess Sells Bubble Tea With Handmade Pearls In Boon Lay
Food at A Hot Hideout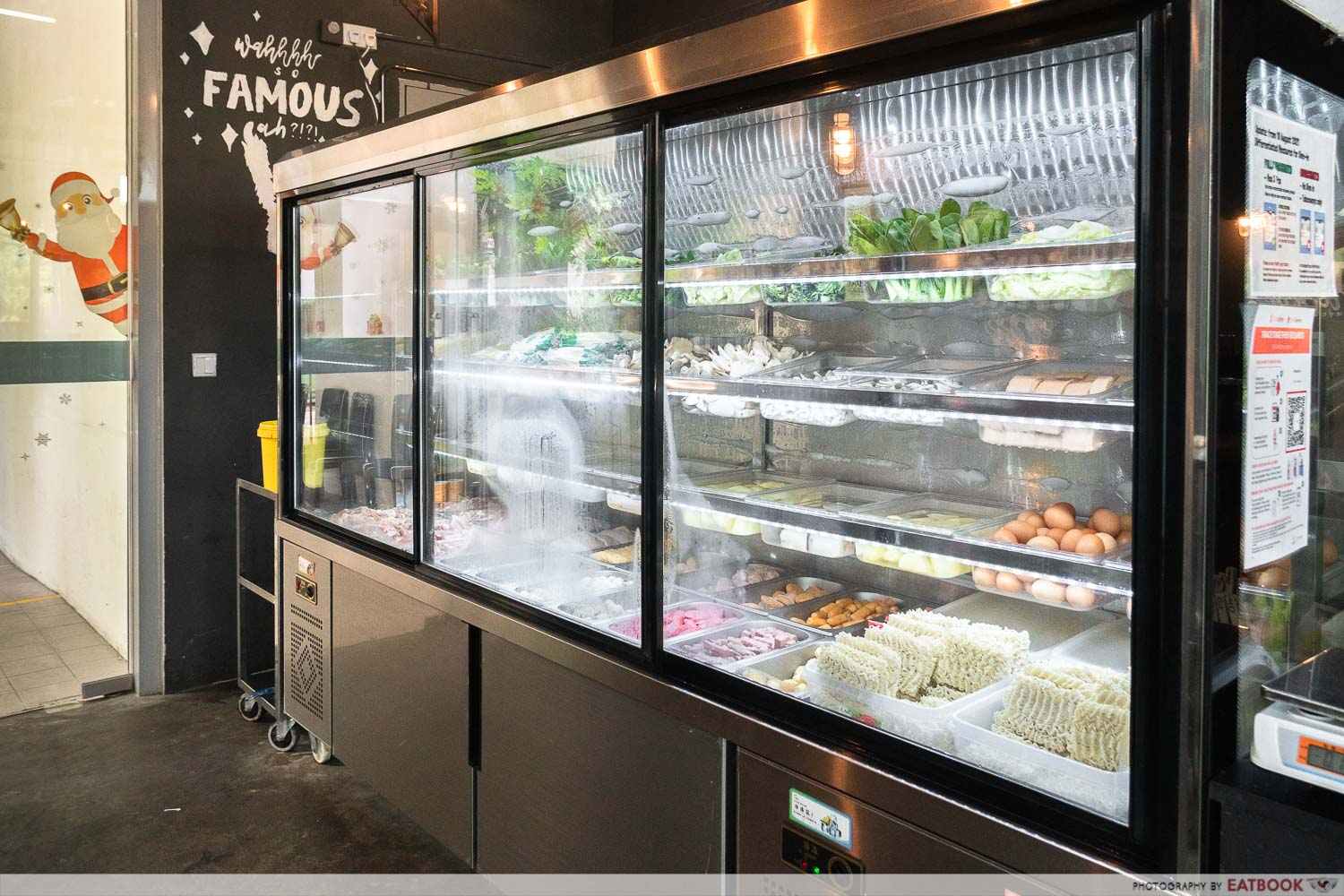 From their display of ingredients, you can pick what you want for your meal. We decided to create our own mala bowl. Unlike other mala places, which often charge according to the type of ingredients you pick, prices here are calculated by the total weight. All ingredients are priced at $2.28 per 100g.
If you're visiting for lunch instead, you can opt for their sets. Choices include Oriental Stir Fry ($7.80), Mala Stir Fry ($8.80), and Mala Collagen Soup ($9.80).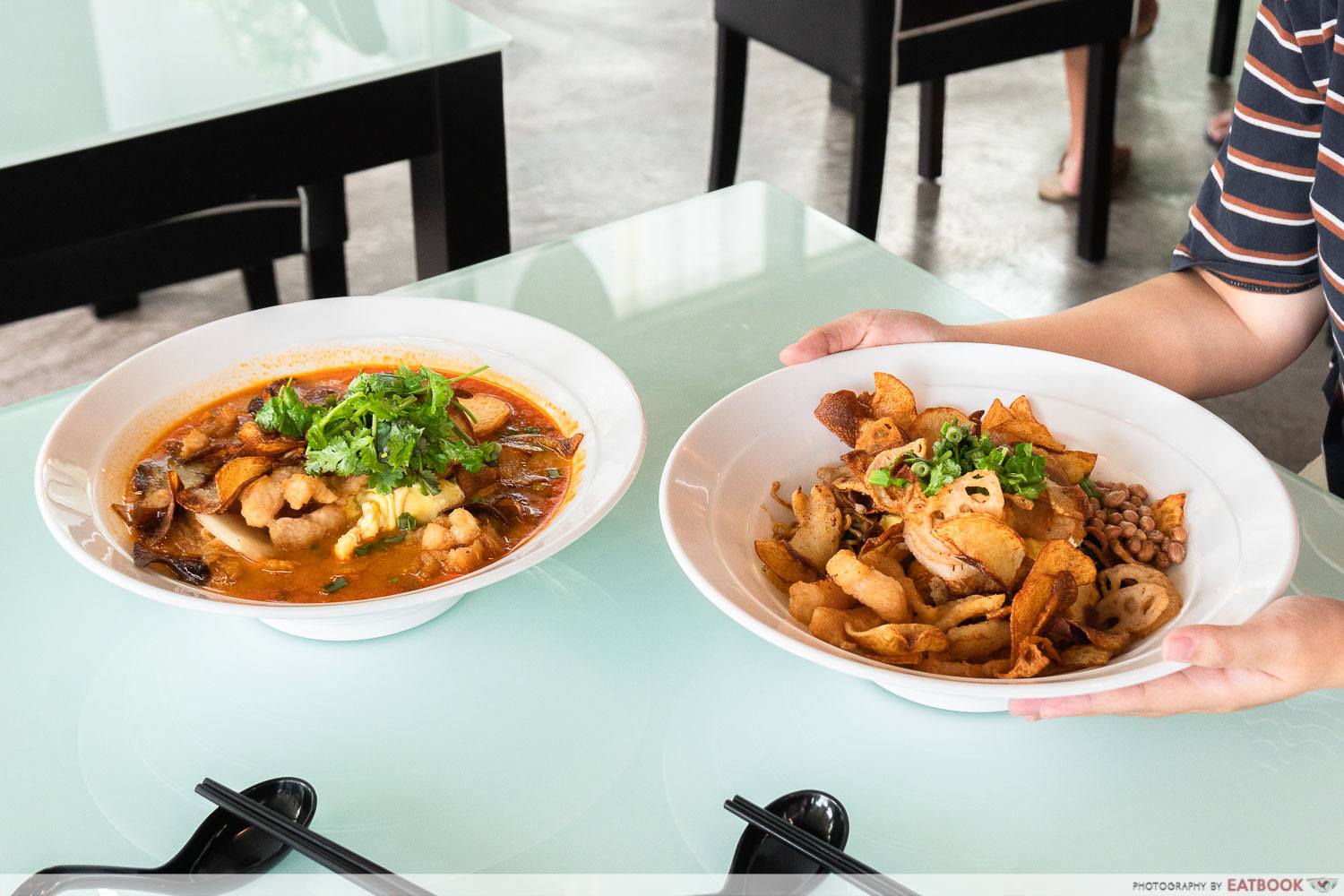 Our total bill added up to $51.64—the soup version cost us $24.17 while the dry was $26.22. Even though the price seemed steep at first, I thought it was justifiable as we picked out quite a number of ingredients.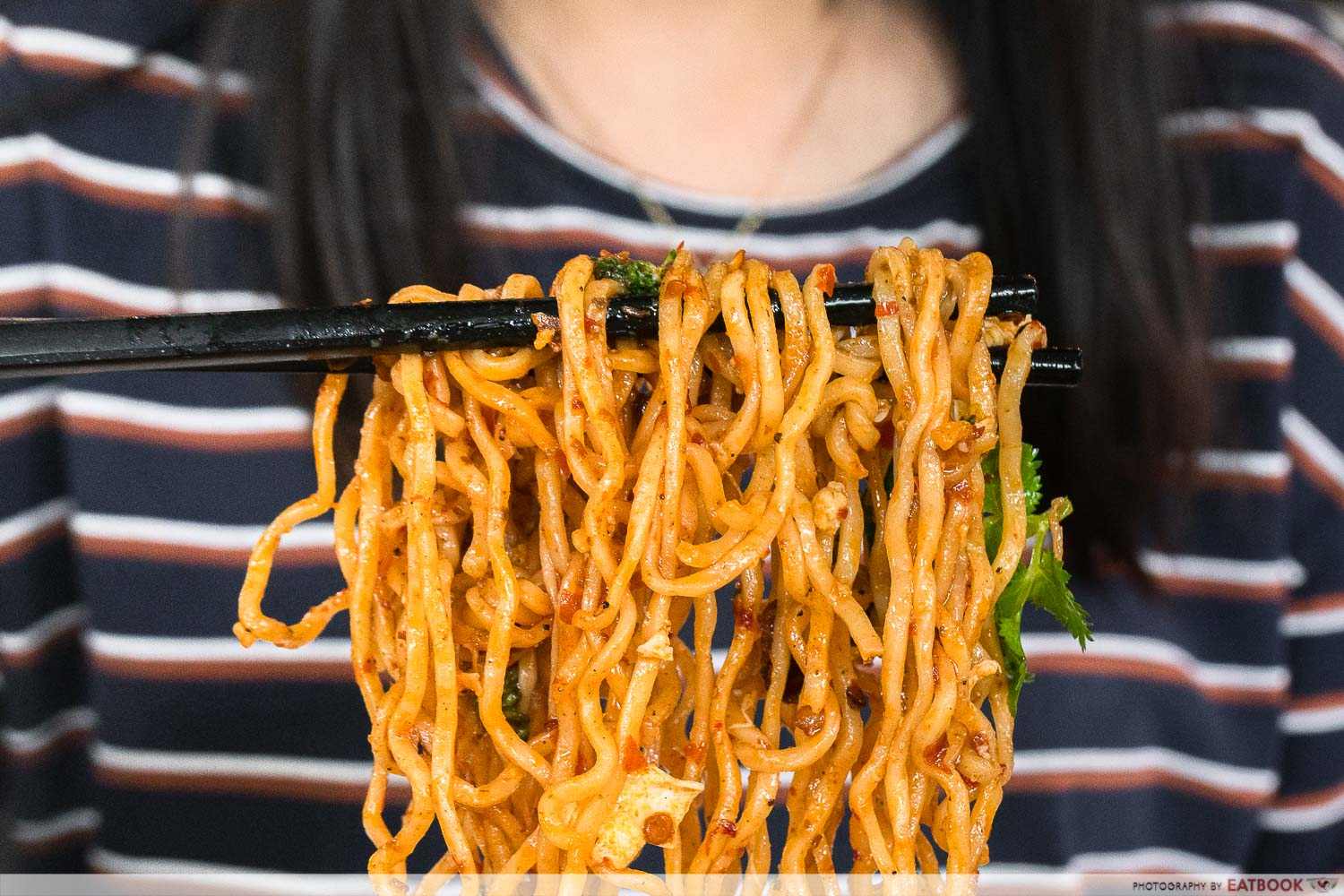 We went with the medium spicy level for both the soup and dry versions. Starting off with the dry mala, we ordered their most popular toppings, which include potatoes, fish, and eggs. The potatoes and fish were fried, while the eggs came scrambled. The spice level for the dry version had a good kick, but there wasn't a strong peppercorn taste.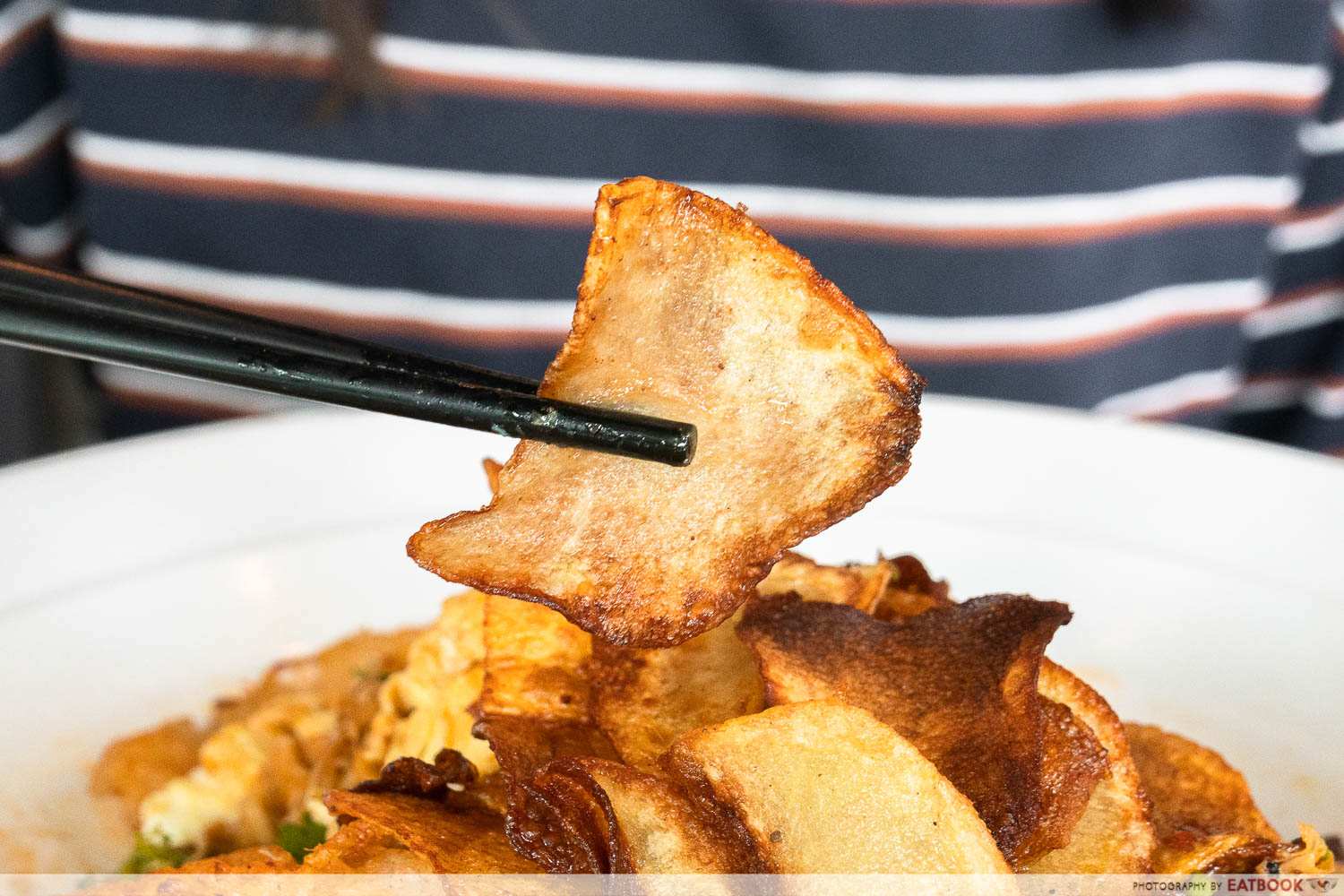 The fried potatoes tasted exactly like potato chips. The pieces were crispy and crunchy, although some were over-fried till they were almost burnt. I liked how the crunchiness of the potatoes added texture to the instant noodles we added in the mala. Unfortunately, after our shoot, the pieces became soggy, so it's best to have them as soon as possible.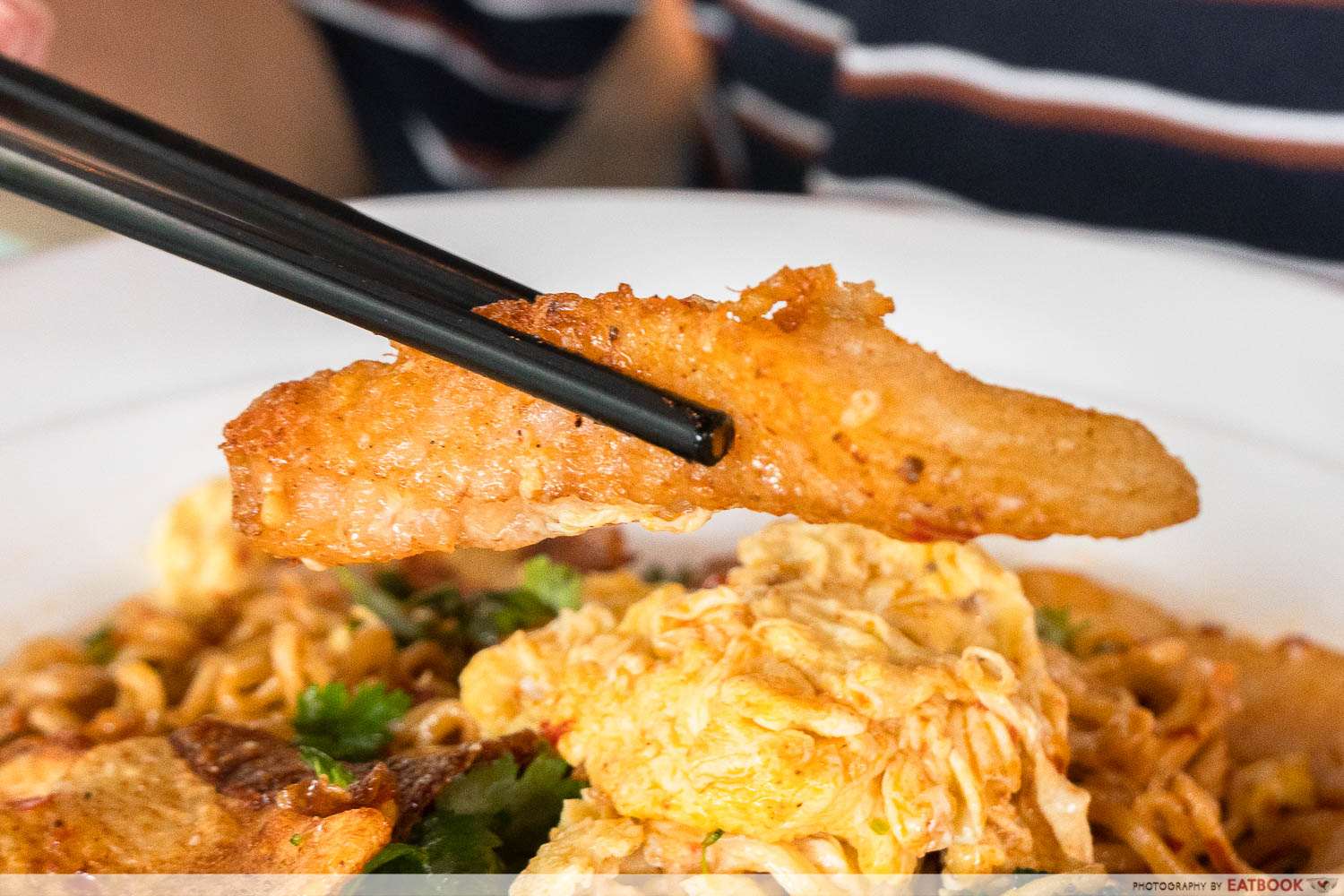 The fried fish pieces were similar to what you would find in a bowl of fried fish bee hoon soup. I liked how the fish soaked up the mala sauce while retaining a little bit of crispiness. You can also get an order of rice as the fish can be a little salty on its own.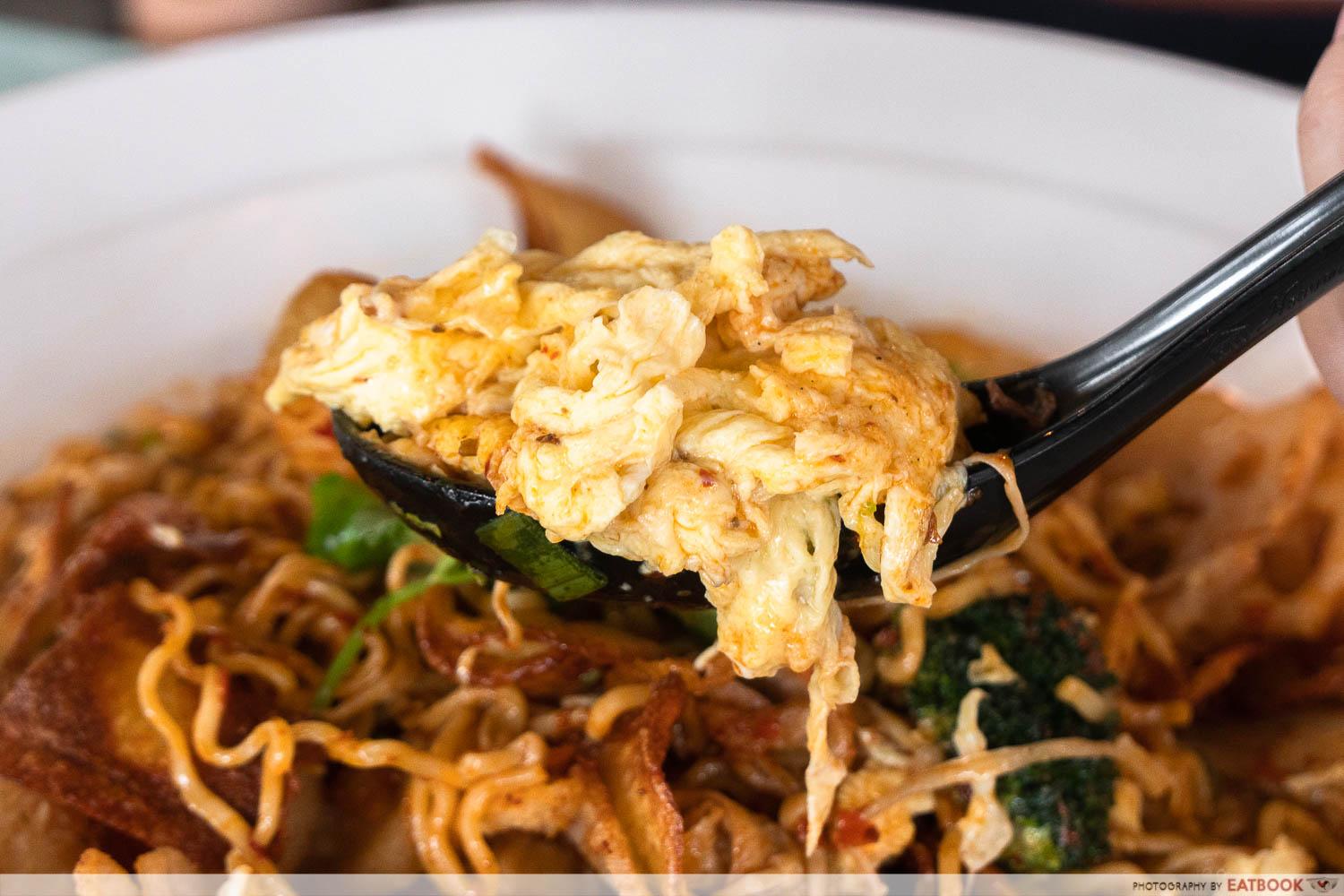 When I first heard of scrambled eggs on mala, I was a little doubtful. To my surprise, it complemented the overall taste of the mala. The eggs were milky and fluffy, and helped to tone down the spice. Pro tip: get two or three eggs for a good amount of scrambled eggs in your bowl.
We also recommend getting the enoki mushroom, lotus root, broccoli, crab stick, king oyster mushroom, pork belly, cheese tofu, tau kee, and instant noodles. 
MXG Classics Review: Mala Restaurant With Five Xiang Guo Bases, Truffle Fried Rice And More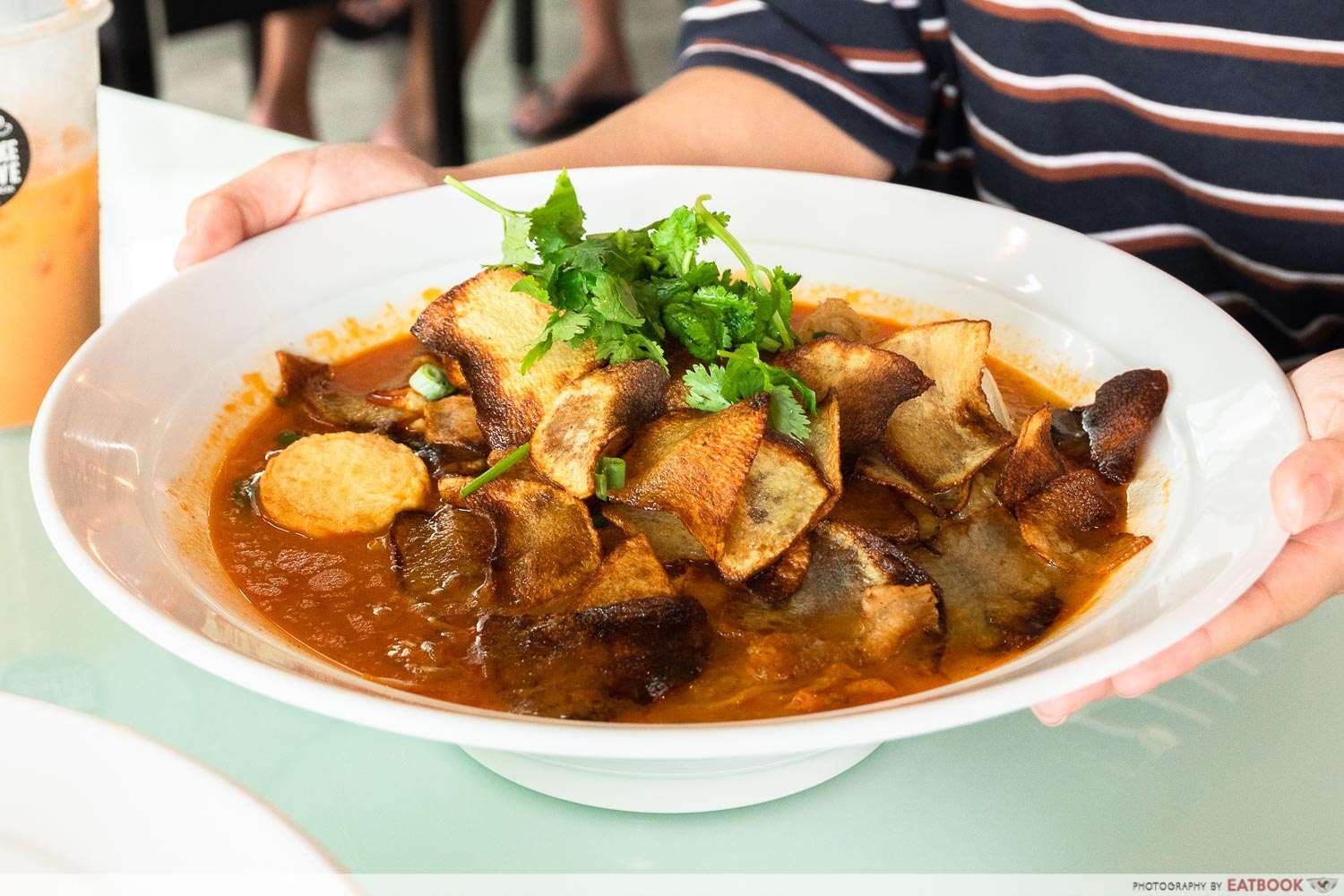 The soup version, which we also got in the medium spicy level, featured their signature Mala Collagen Soup. We chose the same ingredients, except that we replaced the instant noodles with sweet potato vermicelli, and opted for cabbage instead of broccoli.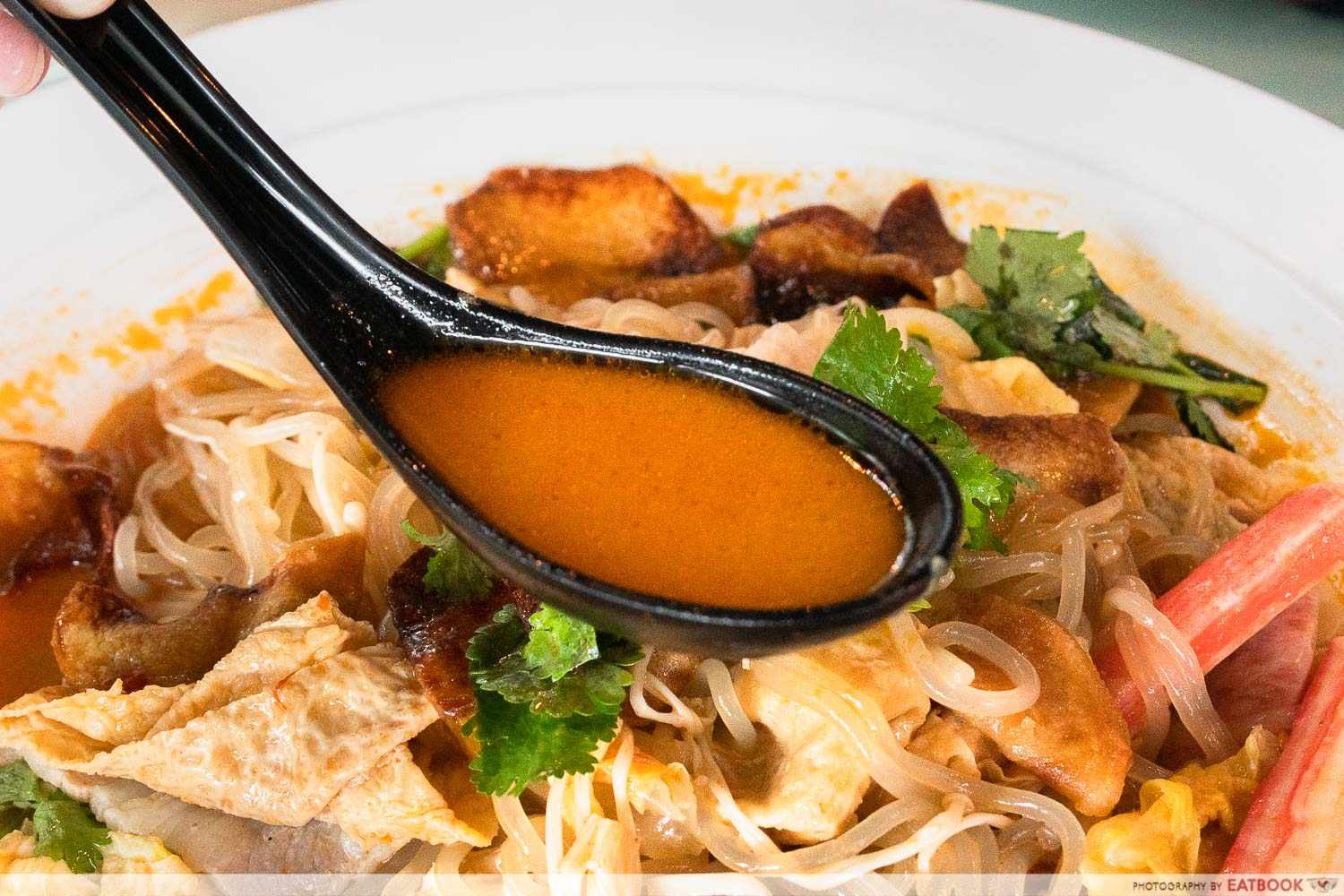 The broth was rather milky and had a good kick, even though I wished it was spicier. It was also slightly sweet as we added in the white cabbage. Similar to the dry mala, the fried potato and fish pieces became soggy after the shoot as they soaked up the broth. The scrambled eggs on this weren't too bad either, but I preferred having them together with the dry version instead.
I also noticed that most people ordered the dry mala as opposed to the soup, so I presumed that the former is more popular among the students. Then again, the weather was quite hot, which kind of explained why.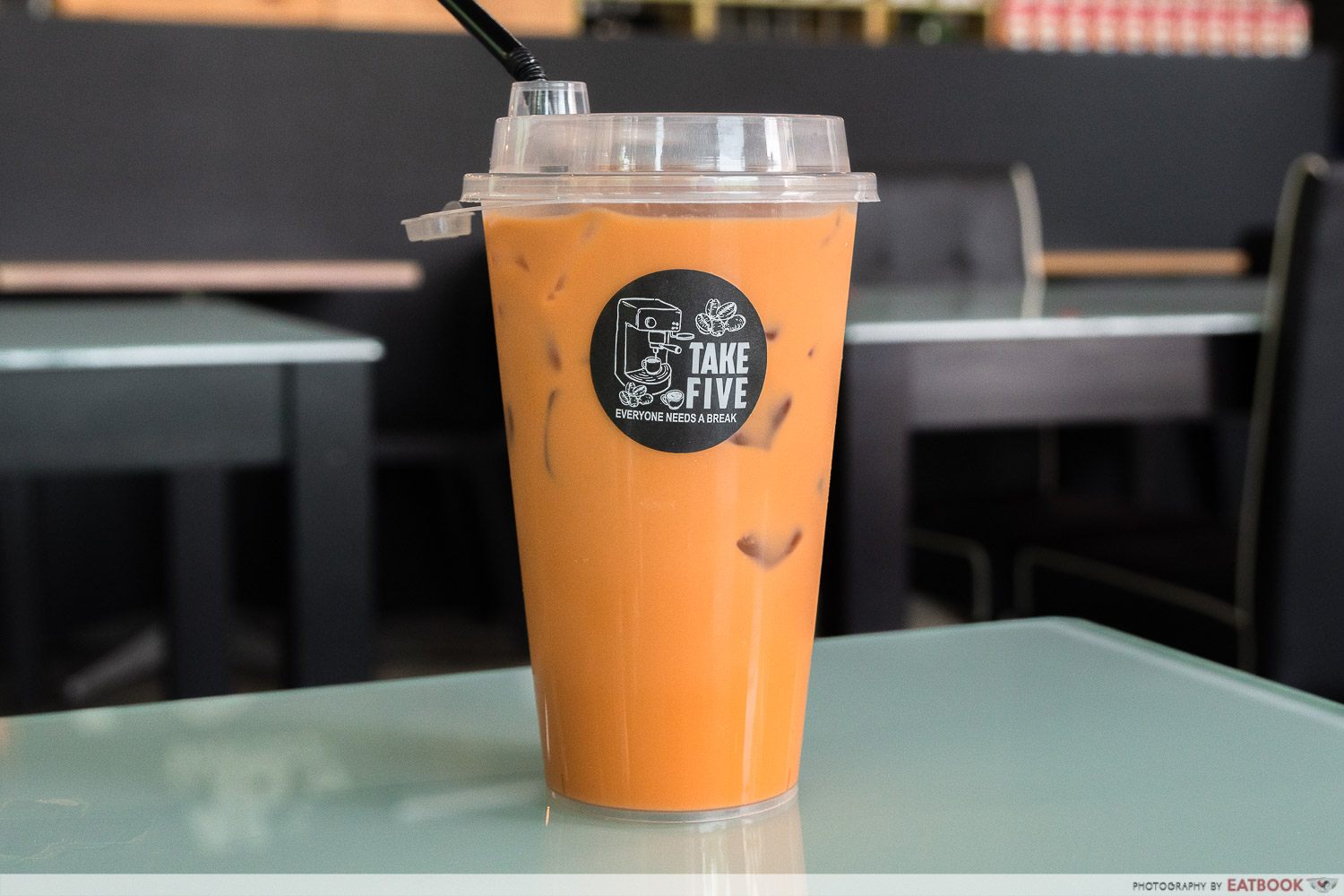 To go with the mala, we ordered their Original Thai Milk Tea ($2.50). The milk tea was rich and creamy, and thankfully, not too sweet. You can also get their Green Thai Milk Tea for the same price if you prefer something lighter and more floral.
Ambience at A Hot Hideout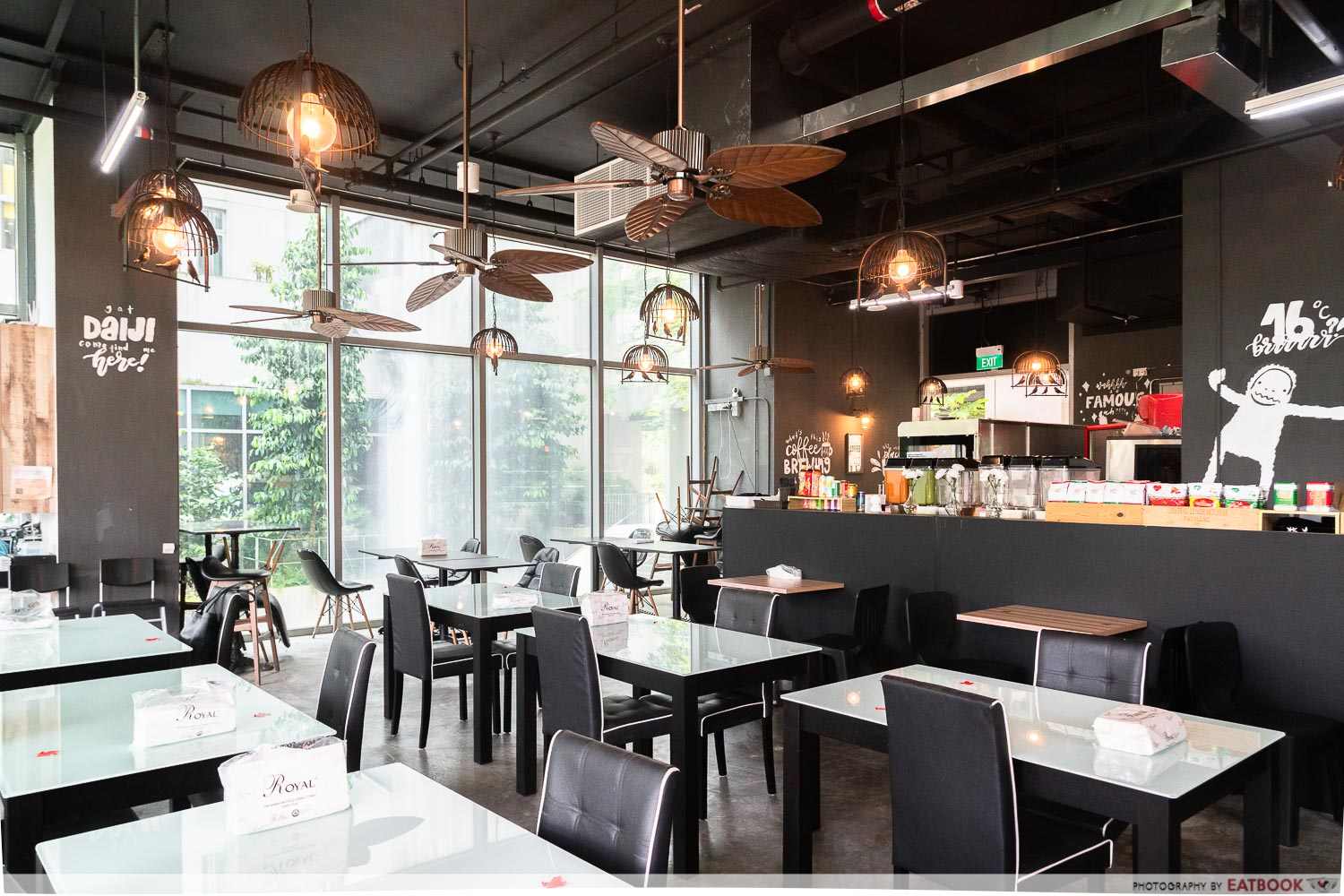 Getting here was a little bit of a struggle for us. You can take a 15-minute bus ride from Boon Lay MRT Station. Thereafter, it's a three-minute walk from the nearest bus stop to the cafe, although we took slightly longer as we were not familiar with the school.  
When we arrived and settled down, people started to show up and quickly filled up the seats. So if you're dropping by, you might need to come slightly before the peak hours. The eatery is situated within the dormitory, so there are many students dropping by to get their lunch and dinner sorted.
The space has a cosy vibe. There are both indoor and outdoor seating areas, so it does accommodate a decent number of diners. 
The verdict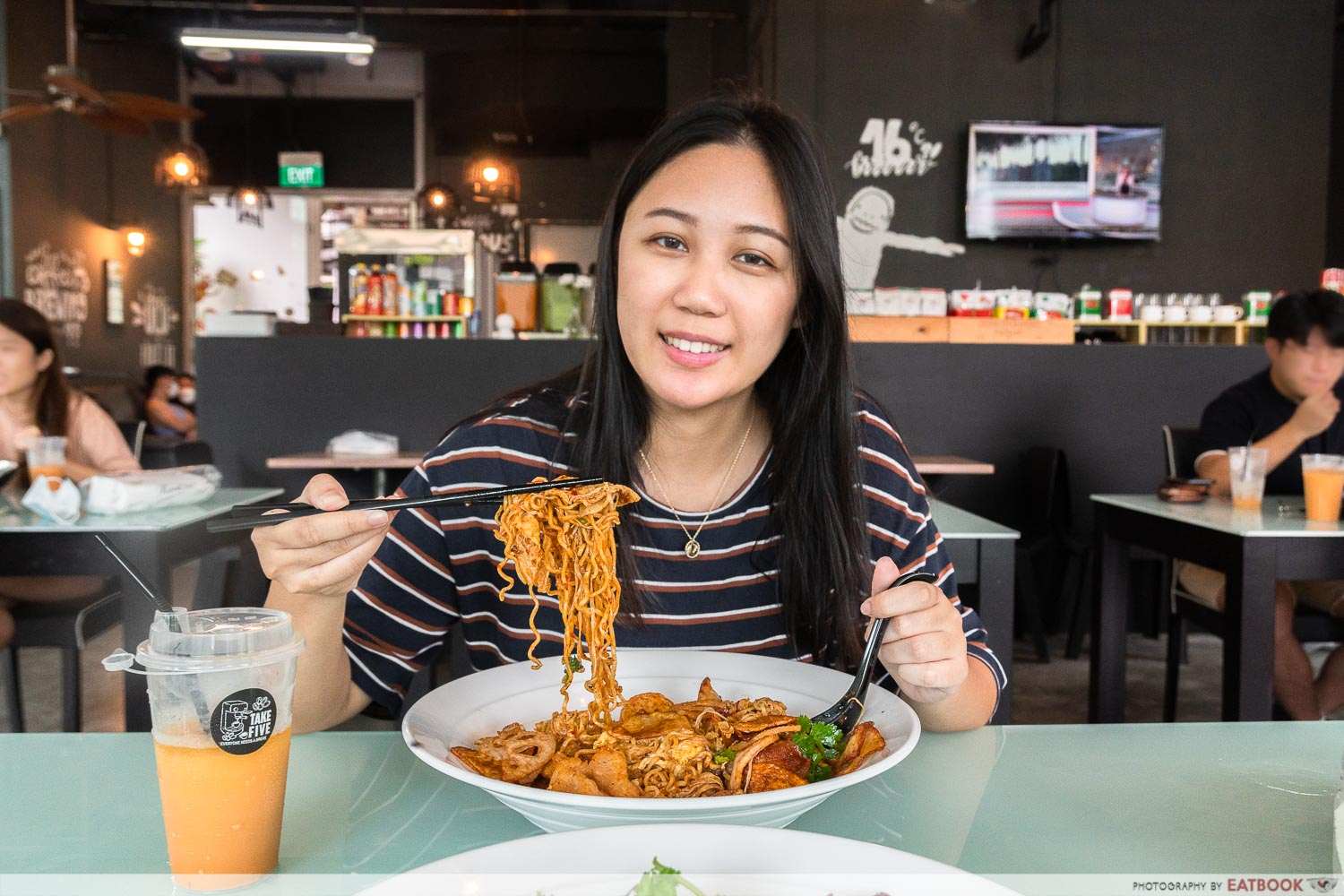 The addition of fried potatoes, fried fish, and scrambled eggs was a complete step-up to the regular mala we've had at other spots. If you're looking for a new way to have your mala, then A Hot Hideout is definitely one place to visit. With such a wide variety of ingredients to choose from, you'll surely be spoiled for choice here. 
For anyone visiting A Hot Hideout, take note that the operating hours have been revised. During the holiday period, there will not be an afternoon break. Students are also allowed to study at the eatery. 
If you're not up for mala, check out our Connect 71 review for another student-owned cafe at NTU. You can also read about Suzuki Factory Cafe, a Japanese-style teahouse located in Boon Lay. 
Address: 62 Nanyang Cres, #03-02, Singapore 636958
Opening hours: Daily 11am to 2:30pm, 4pm to 8:30pm
Tel: 9487 3834
Website
A Hot Hideout is not a halal-certified eatery.
Connect 71 Review: Student-Owned Cafe At NTU With Lor Bak And Gyudon Bowls From $7
Photos taken by Emily Teu
This is an independent review by Eatbook.sg
A Hot Hideout Review: Student-Owned Cafe In NTU With Mala Collagen Soup Topped With Scrambled Eggs
A Hot Hideout Review: Student-Owned Cafe In NTU With Mala Collagen Soup Topped With Scrambled Eggs -

8.5/10
Summary
Pros
– Value-for-money as prices are calculated by total weight
– Interesting toppings
– Mala collagen soup is rich and milky
Cons
– Location is out of the way
Recommended dishes: Scrambled Egg ($0.55), Fried Potatoes ($2.28 per 100g)
Opening hours: Daily 11am to 2:30pm, 4pm to 8:30pm
Address: 62 Nanyang Cres, #03-02, Singapore 636958