---
Surf's Up At Aloha Poke!
---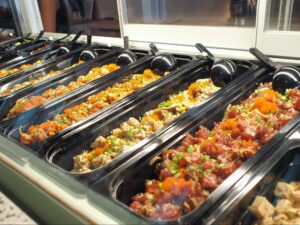 Aloha Poke is taking social media by storm with its delectable range of fish salad served with rice, fresh greens, and a selection of unique toppings. Classically, poke is made from cubed raw tuna, marinated in a mix of soy sauce, candlenut, sesame oil, seaweed, and chopped chili pepper.
However, Aloha Poke has given this traditional Hawaiian appetiser a refreshing twist by turning it into a hearty modern donburi with the addition of rice, salad greens, and unique toppings like pineapple and pomegranate seeds. Perfect for a quick, tasty, and convenient lunch time fix in the CBD!
---
Do the Hokey Poke, And Eat Up All That Fish
---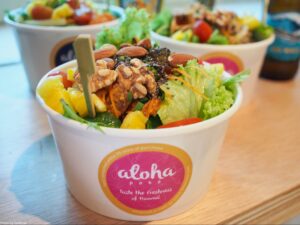 Dining here is fuss free: grab an order sheet and a pencil and start putting your bowl together! Traditional Hawaiian poke only uses ahi tuna, but Aloha Poke does their fish salad with salmon sashimi as well to make it more accessible to the masses. Vegetarians can also opt for a sesame tofu version instead of fish!
Their poke bowls come in three sizes: Lil Swell with 115g of fish ($11.90), Standard Nalu with 150g of fish ($15.90), and Big Kahuna with 225g of fish ($19.90).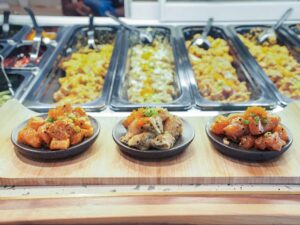 Diners can choose between three different sauces for their fish – original, spicy, and wasabi mayo, a nod to the Japanese inspirations the owners were keen on. Each bowl of poke also comes with 2 complimentary toppings like walnuts or jalapenos, and 1 complimentary superfood like chia seeds or pomegranate seeds. Additional toppings are priced at $0.50 and $1 respectively.
Although Singaporeans love salmon sashimi almost as much as they love their chicken rice, I would strongly recommend to go for the ahi tuna here for an authentic poke experience! Their original sauce is a well-harmonised mix of savoury and sweet that enhances the freshness of the sashimi. It's also your best bet if you can't take the heat.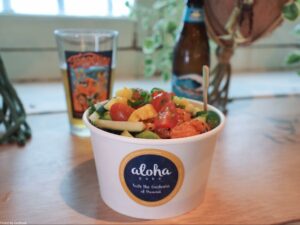 Chili lovers on the other hand will be impressed by the fiery heat of the spicy sauce. The spicy fish paired together with sweet pineapple cubes and crunchy pomegranate seeds will guarantee a party in your mouth! The wasabi mayo is equally good, but watch out for that sting that will hit you moments later. These guys are serious about bringing on the heat!
All in all, this is one healthy blinged up modern fusion rice bowl that you have to try at least once. Especially if you're a fan of chirashi dons or raw fish. Take my word for it – you'll fall head over heels with poke!
Aloha Poke
Opening hours: Mon – Fri: 1130am – 230pm, 530pm – 11pm, Sat: 1130am – 230pm
Address: 92 Amoy Street, Singapore 069911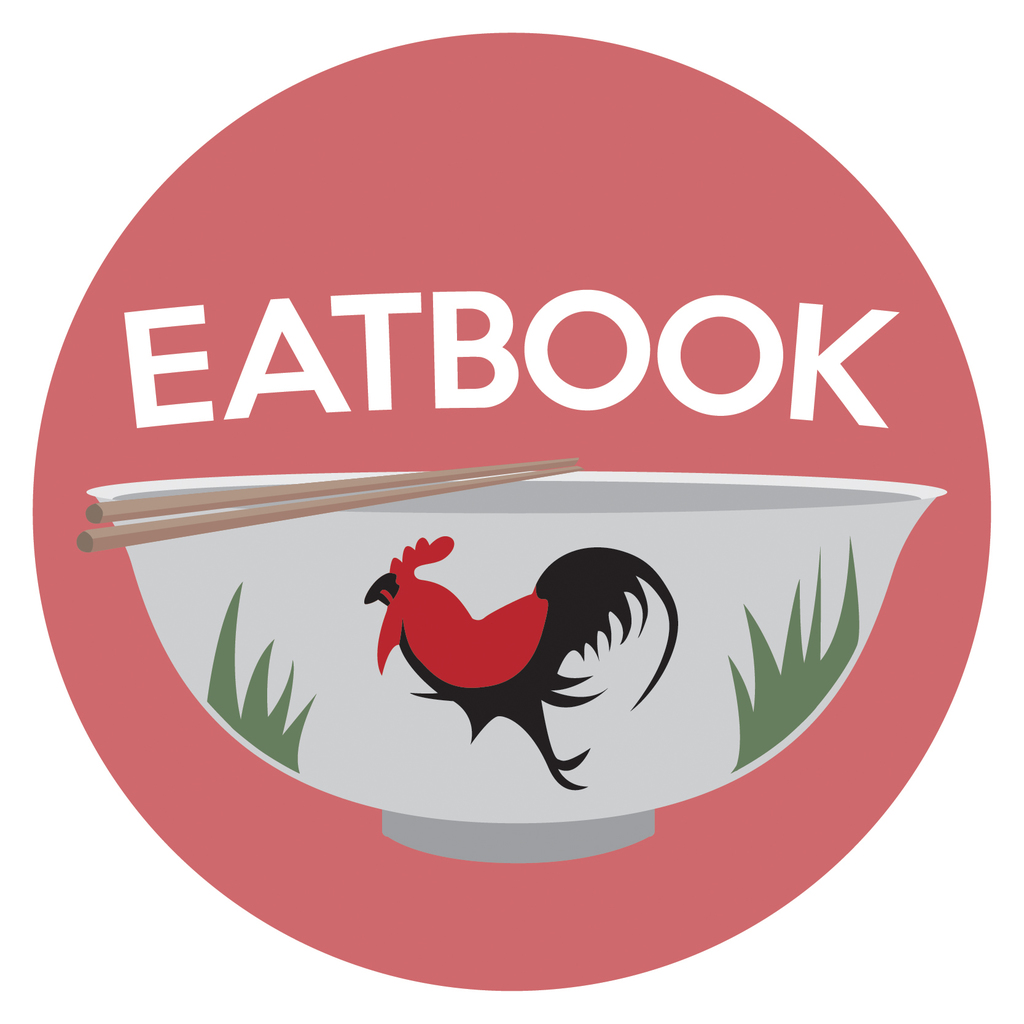 Drop us your email so you won't miss the latest news.