Art Ovas lets you grab a cuppa while shopping for furniture
Update: Art Ovas has permanently closed.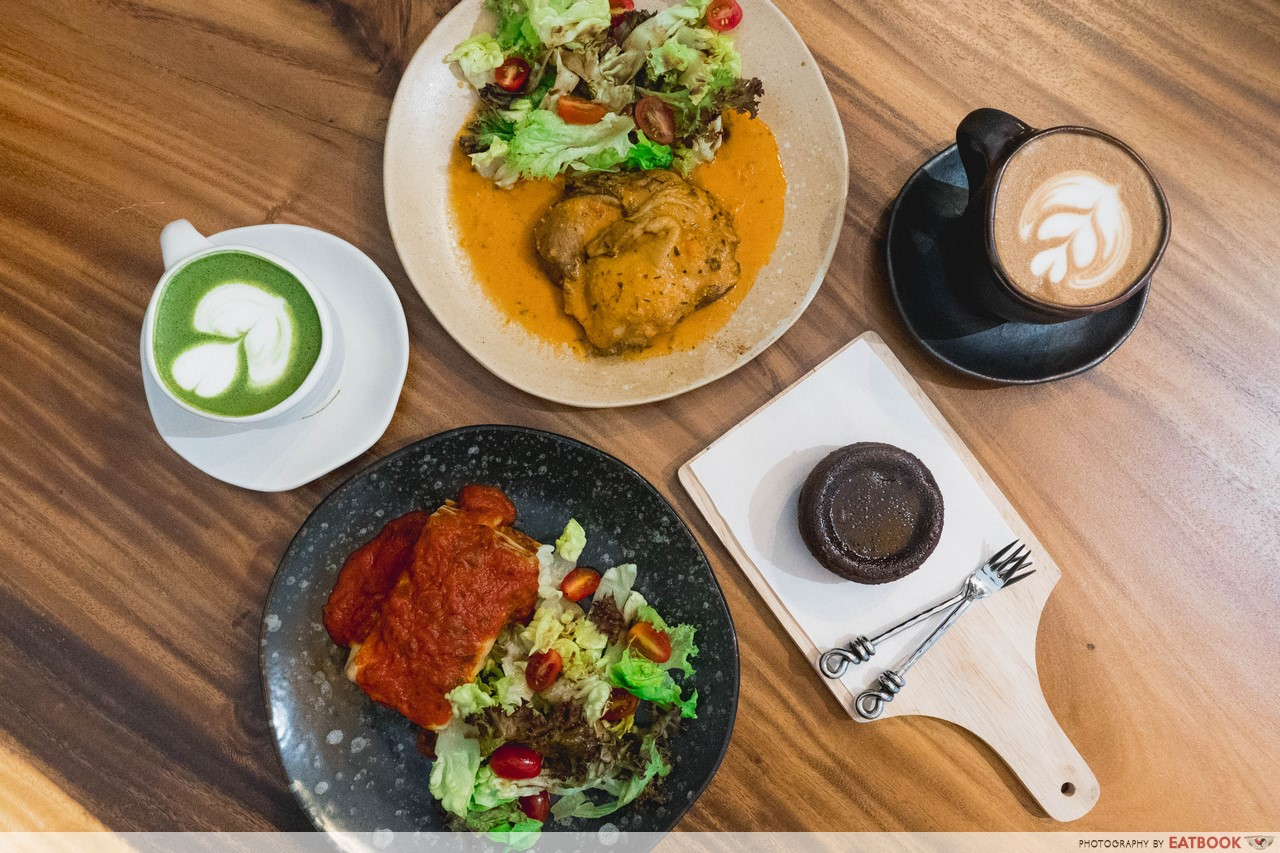 Whenever I want to look for new furniture, I often find myself wandering into IKEA's showrooms because, let's be real, they are #housegoals. But in the end, I can never seem to decide on what to get, and I find myself with a plate of IKEA meatballs instead.
If you're like me, AKA a house-inspo-addict who enjoys a good meal after shopping, Art Ovas is a furniture showroom hidden in the midst of old industrial buildings. This cosy showroom has a cafe within it and an art gallery on the second floor.
Food at Art Ovas 

Despite the absence of a kitchen, our Beef Lasagna ($9) turned out to be pretty decent. The dish was made with a generous amount of marinated minced beef layered between pasta sheets, heaps of stringy mozzarella, and finished with a scoop of tangy tomato marinara. It was served with a side of fresh salad leaves and cherry tomatoes.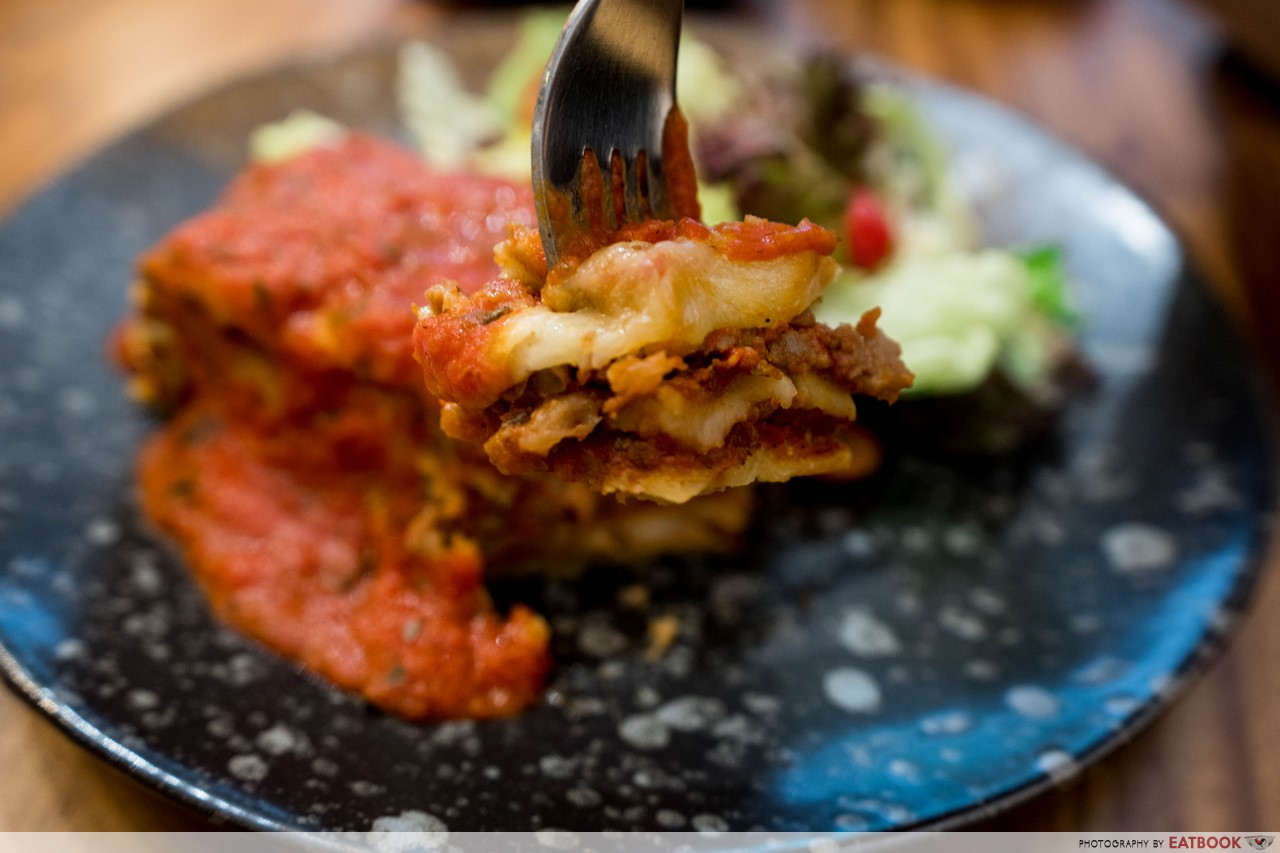 Even though the pasta was slightly doughy, probably because it was microwaved before being served, the tomato marinara bought me over. There were chunks of crushed tomatoes in the sauce, adding a nice texture to the dish. The sauce also had hints of herbs such as thyme and rosemary to help balance out the cheese.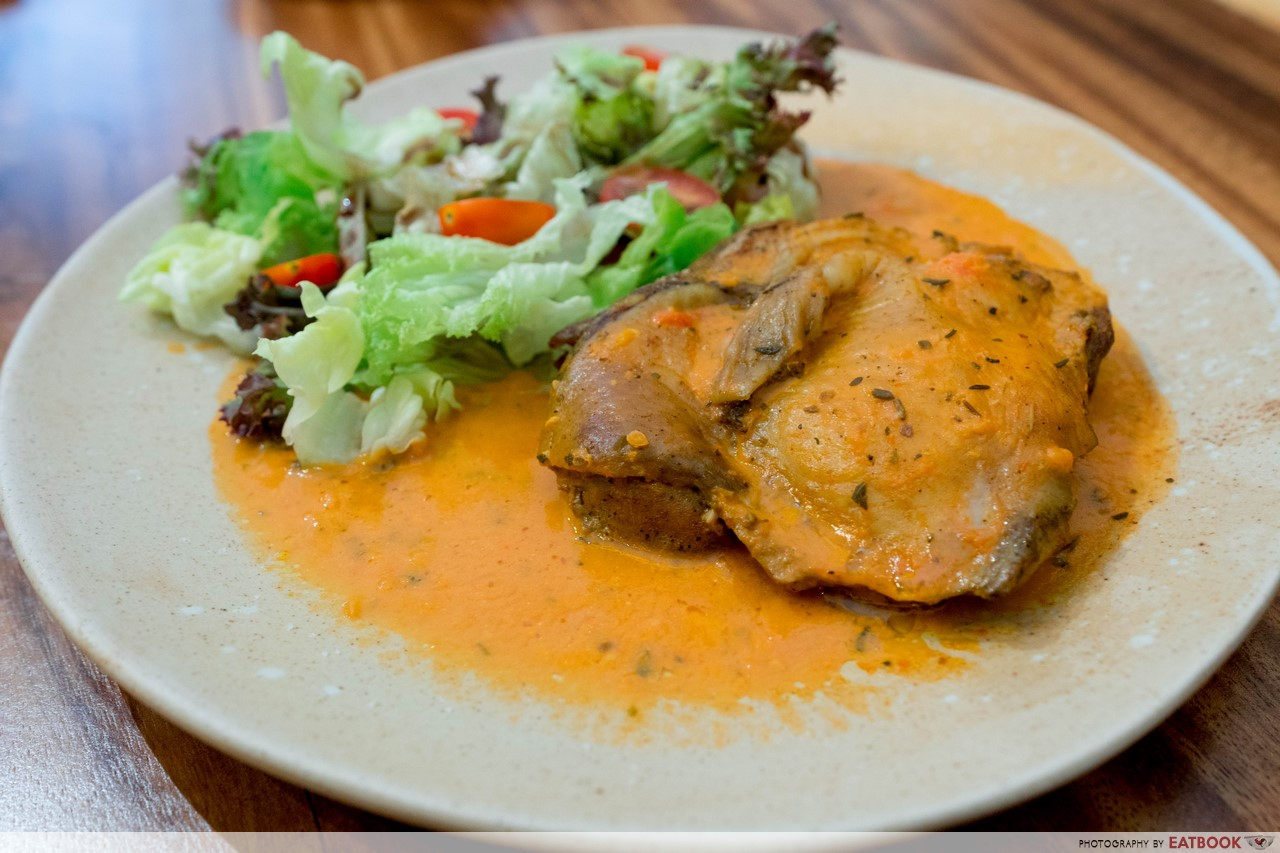 Cajun Chicken Leg ($9) was a showstopper for me. The chicken leg was so tender and succulent that I felt as though I was cutting through butter. The chicken skin was golden brown on the surface, and would've been tastier if it was crispy. To top it off, it was slathered with a tangy sauce that brought the whole dish to another level.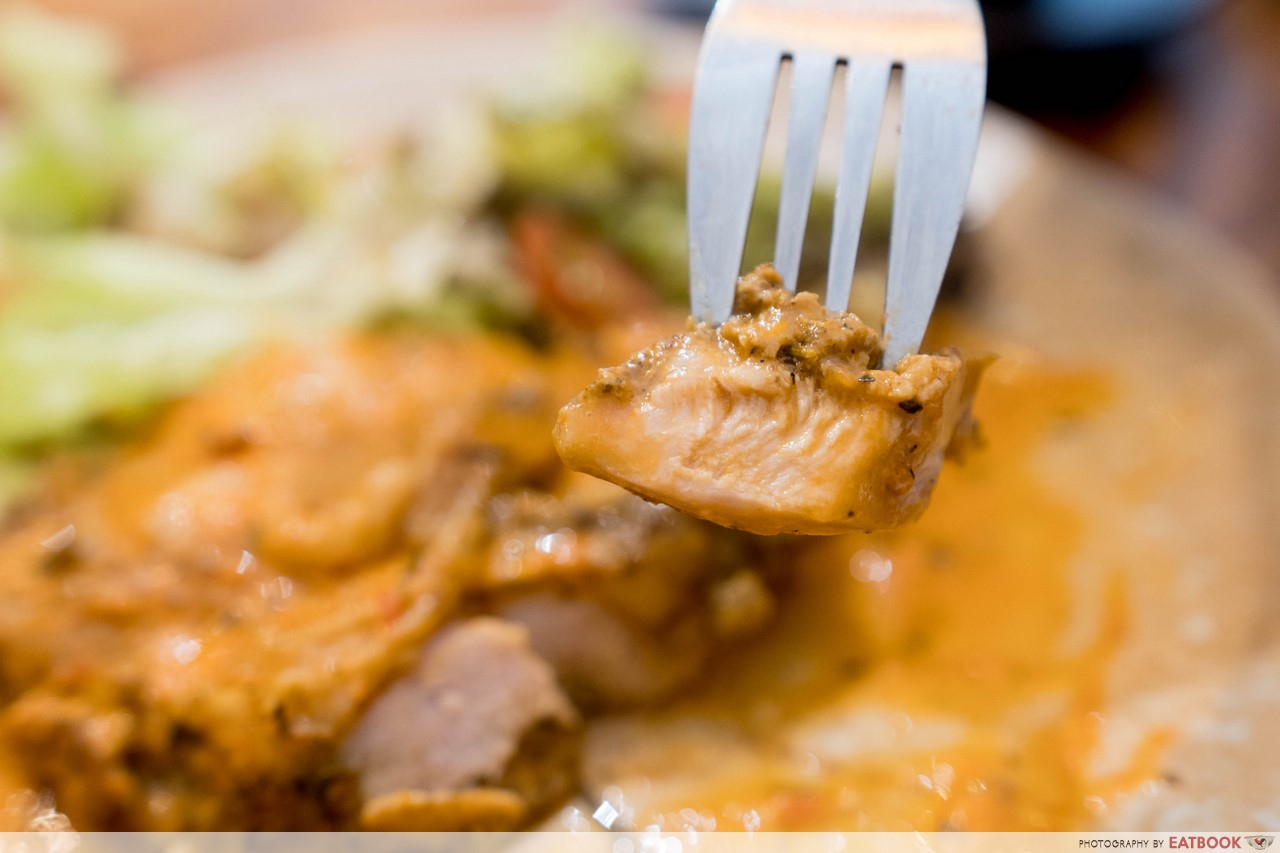 Packed with cajun spices, the creamy sauce was tangy and had an unexpected kick. Together with the juicy chicken leg, this highly addictive dish almost made me lick the plate clean. However, it can get slightly jelak, so make sure to enjoy your meal with the salad on the side.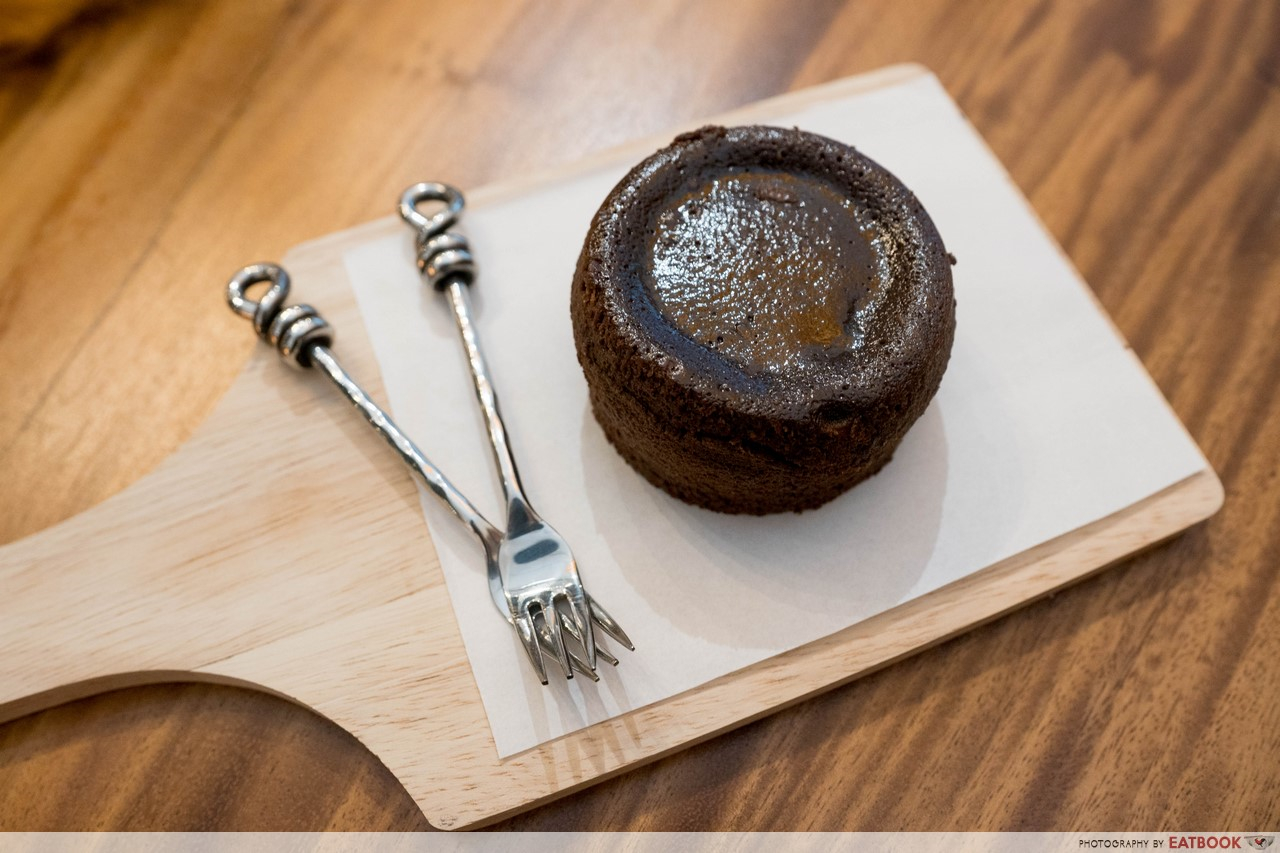 On days you need a pick-me-up, Molten Lava Cake ($7) should be your go-to.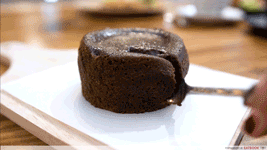 The cake had a pillowy exterior that complemented the dark chocolate lava inside. The glistening liquid was rich and slightly bitter.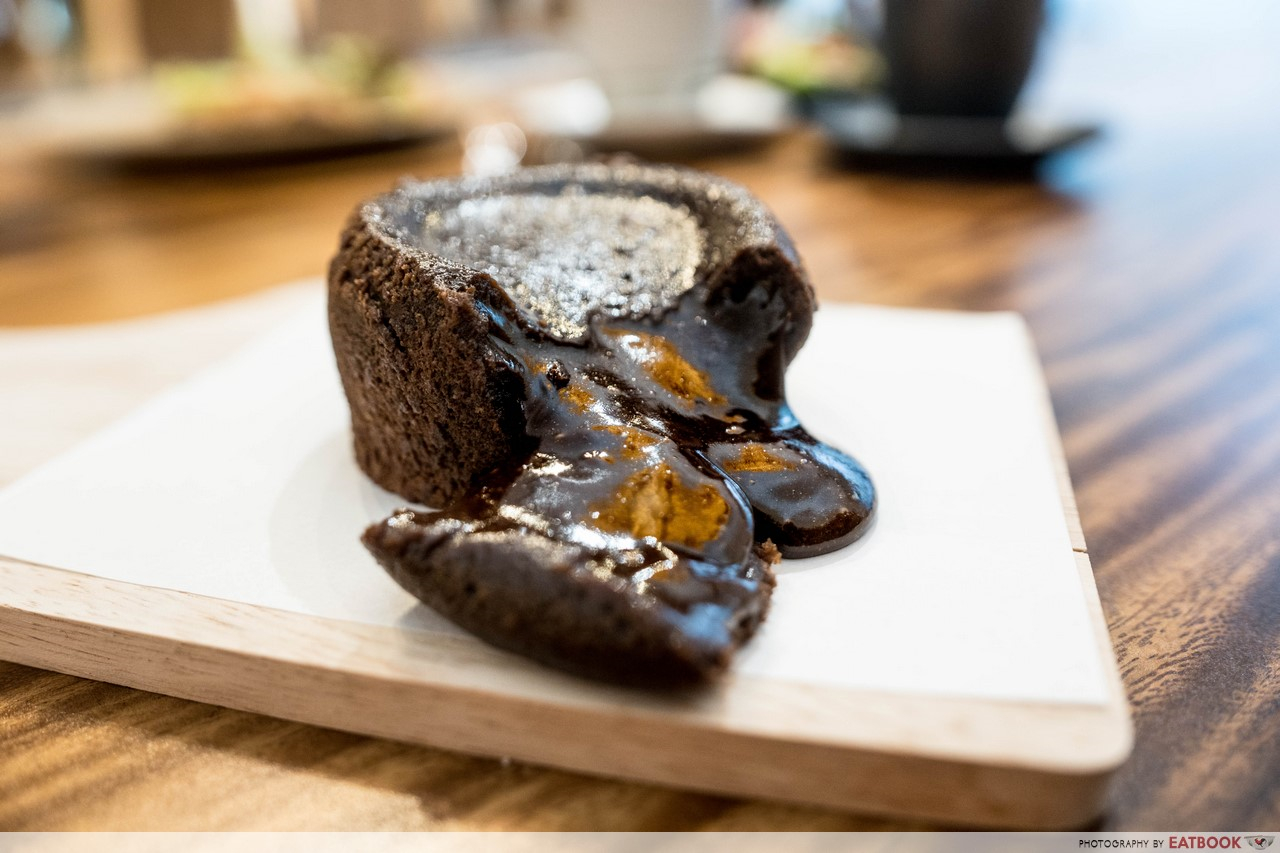 There was so much molten chocolate that at one point there wasn't enough cake to pair the flowing lava with. This dessert would definitely hit the spot if it came with a scoop of vanilla ice-cream.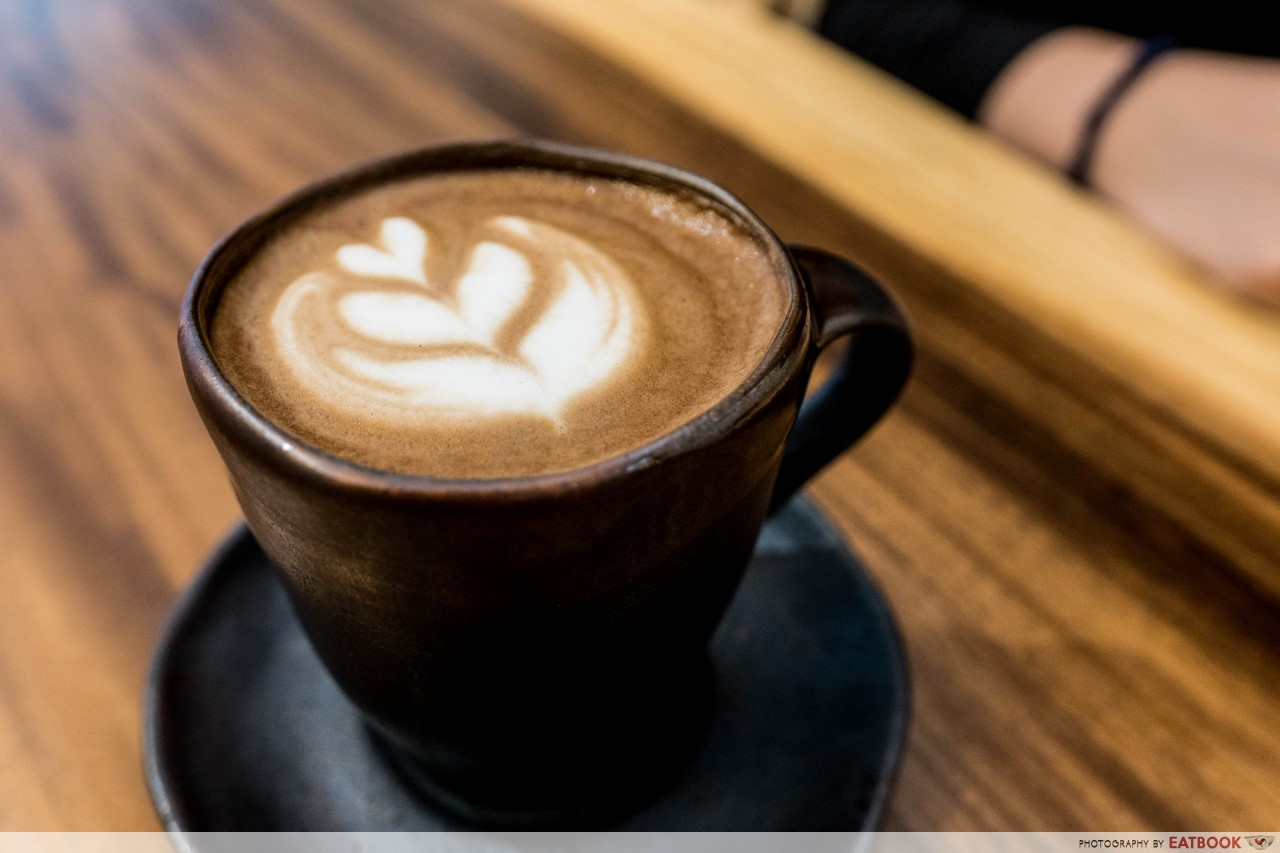 To round up a good meal, have a cup of Mocha ($5). The mocha here had a bittersweet aftertaste, with a tinge of nuttiness coming through.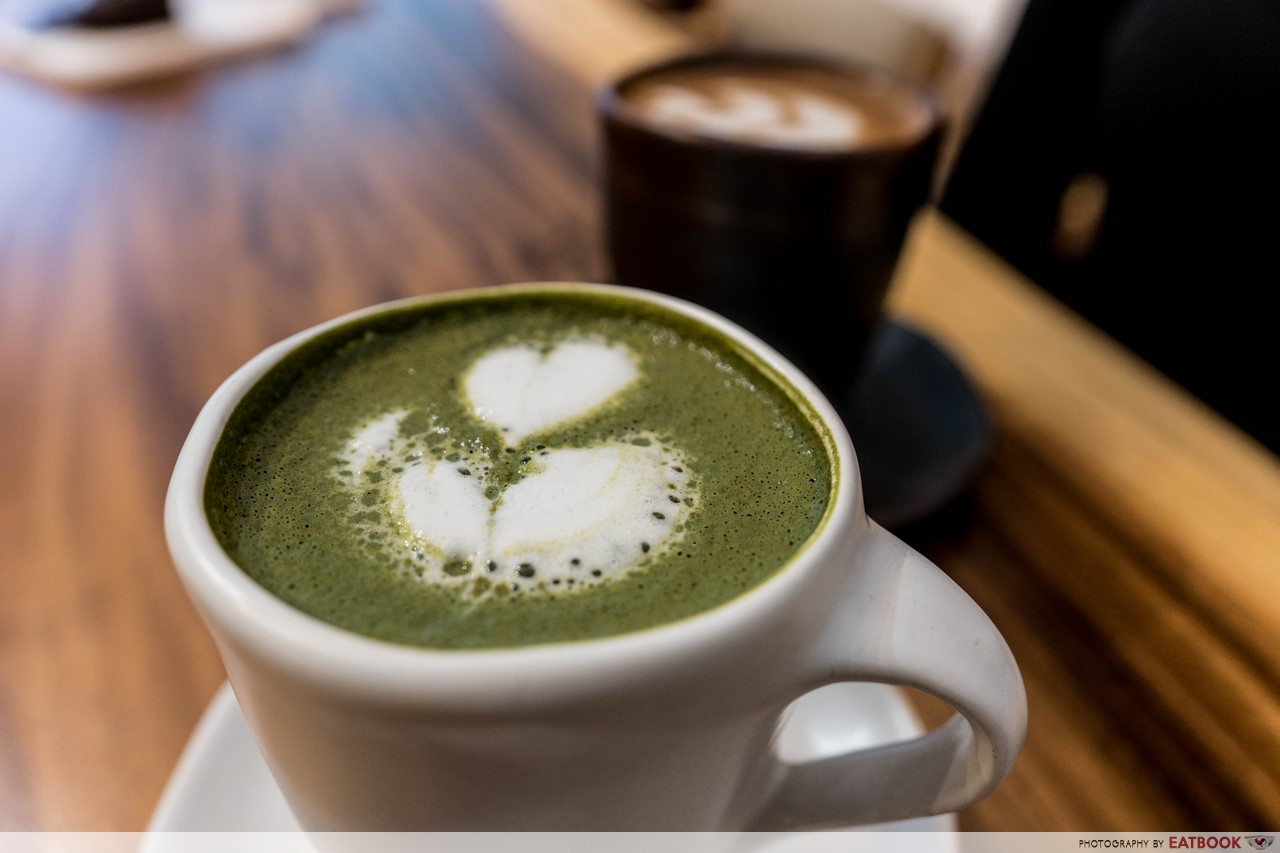 For something less sweet, Green Tea Latte ($5) has no sugar and was light on the palate. The green tea flavour was very intense, so those who are not used to it might want to add some sugar.
Ambience at Art Ovas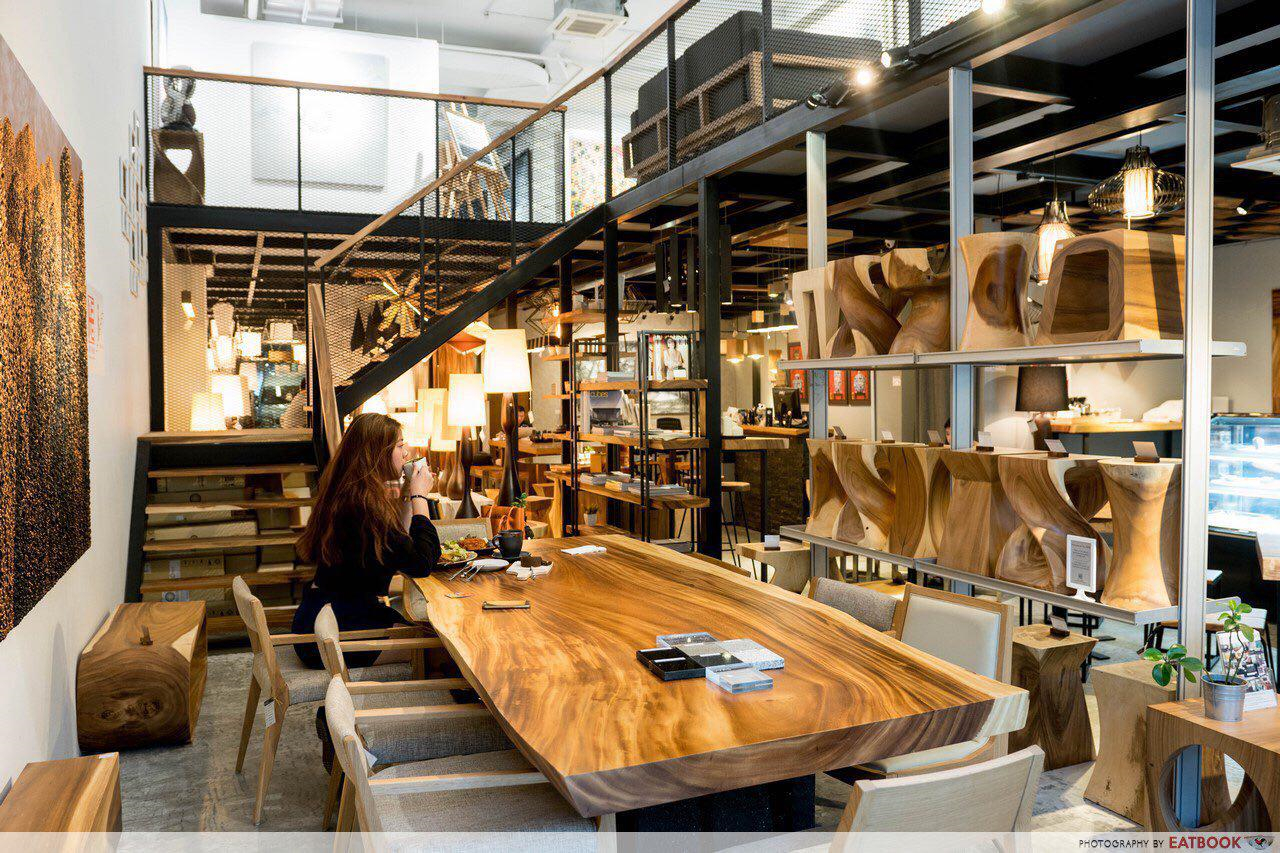 This cafe is hidden in a furniture showroom, so make sure you keep your eyes open or you might just walk past it. Upon entering, I was greeted with an array of art pieces and wooden furniture that were all available for sale. The ambience was warm, cosy, and serene. For a while I felt as though I was on a getaway from the hectic and bustling everyday life.

There are a few buses from Eunos MRT Station that can take you to this cafe, which is located just four stops away. With free Wi-Fi, it's a great place for doing some work while sipping on a cup of coffee.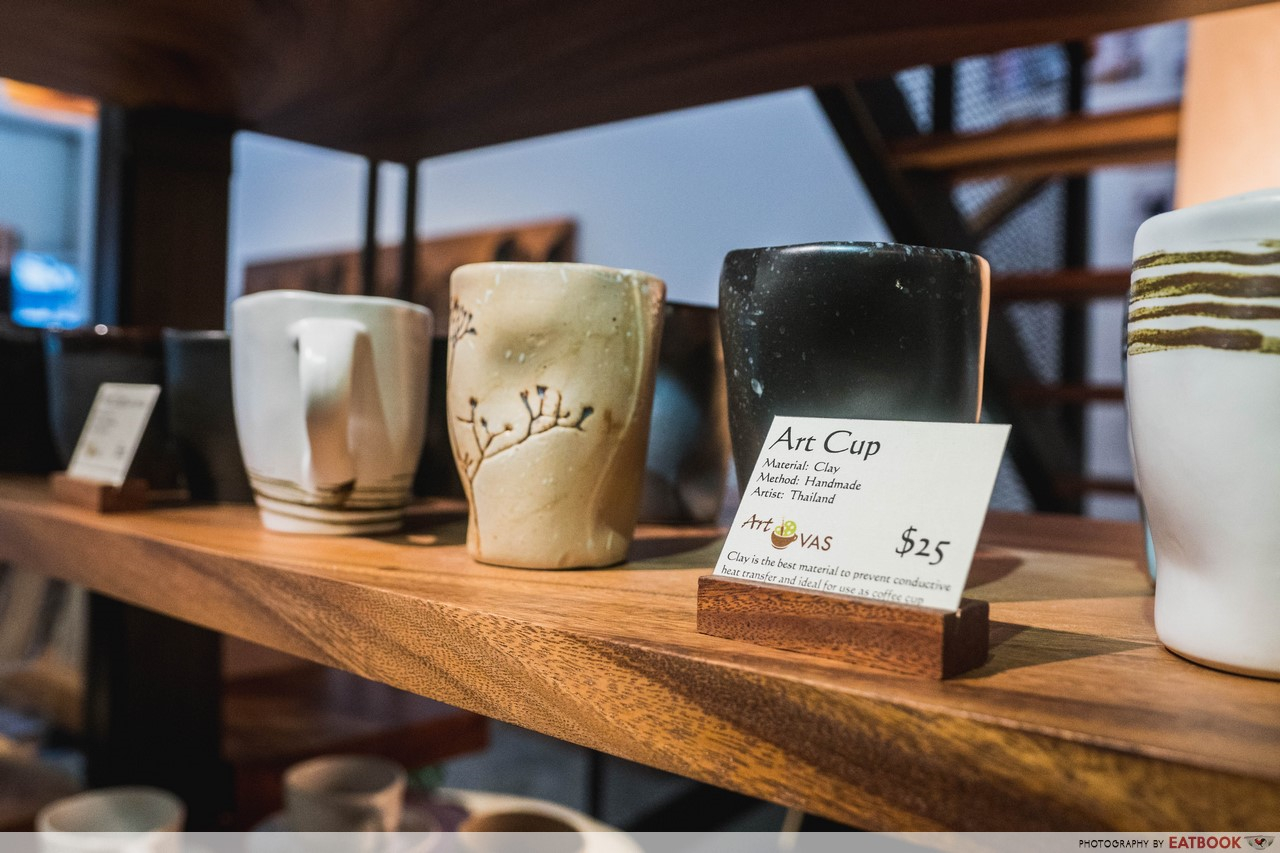 The cups and plates used at the cafe are handmade from clay, which explains the odd shapes and inconsistent sizes.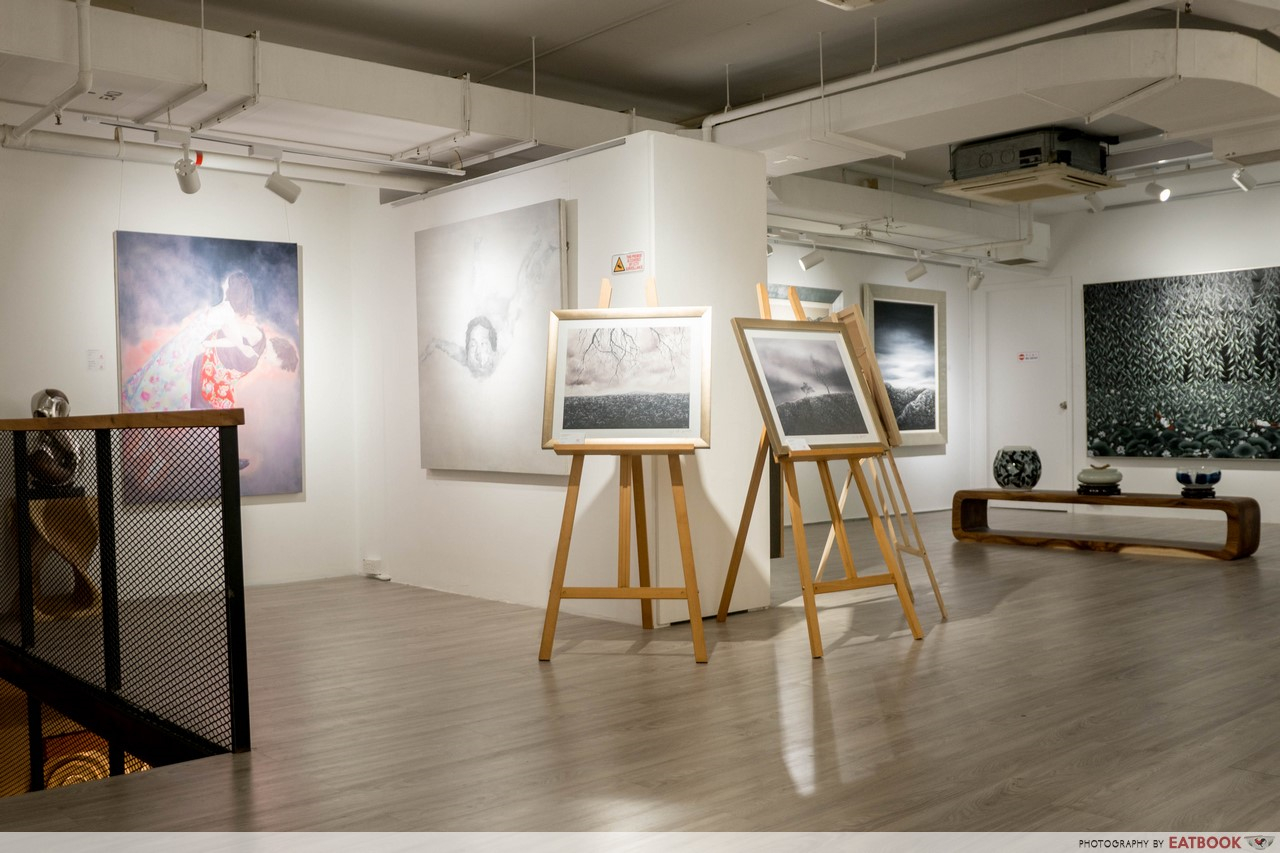 As its name suggests, Art Ovas focuses not only on coffee or food, but on art too. While waiting for your food to be served, check out the art gallery on the second floor. Art lovers would be glad to know this gallery showcases art pieces from various artists across Asia.
The verdict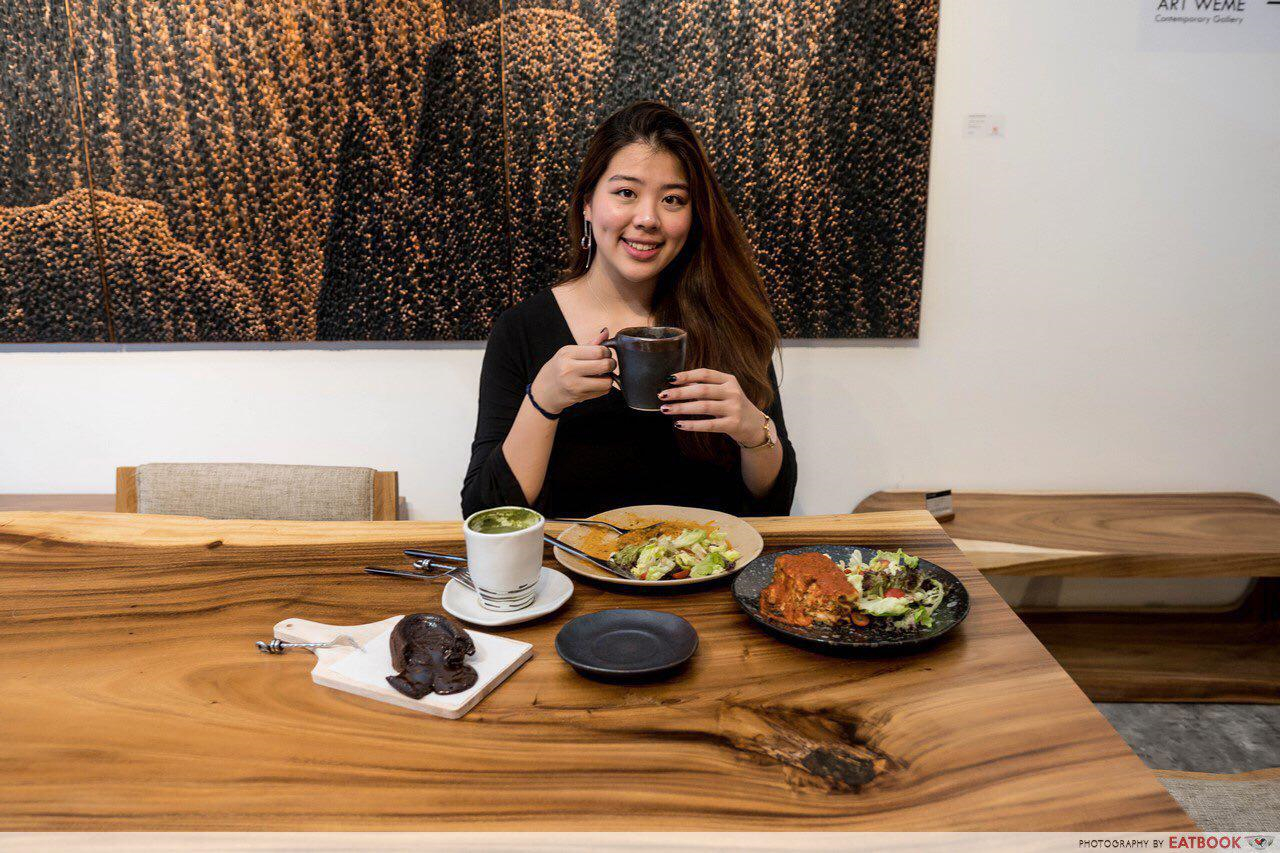 Even though the food at Art Ovas was not particularly impressive, it is worth the price and portion. Furthermore, the ambience is undeniably tranquil and relaxing. I'll definitely come back here if I want good coffee or a hideaway.
Address: 1 Kaki Bukit Road 1, #01-11, Enterprise One, Singapore 415934
Opening hours: Mon-Sat 10:30am to 7:30pm, Sun 10:30am to 7pm
Tel: 6749 9232
Website
This is an independent review by Eatbook.sg.
Summary
Pros
– No GST or service charge
– Cosy ambience
– Good coffee
– Art gallery on second floor
Cons
– Few seats
– Food was not spectacular
Recommended Dishes: Mocha ($5), Cajun Chicken Leg ($9)
Operating Hours:
Monday to Saturday 10:30am to 7:30pm, Sunday 10:30am to 7pm
Tel:
6749 9232
Address: 1 Kaki Bukit Road 1, #01-11, Enterprise One, Singapore 415934