---
 Bak Kut Teh Haunts In Singapore
---
From its humble beginnings as a blue-collared or manual worker's breakfast back in the early days, to an any-time-of-the-day meal now, this white pepper, garlic and pork rib broth, has inspired families to come together, fierce debates on the best versions and joy for our taste buds.
Be it the Teochew-style garlic-peppery edition or the Malaysian (some say Hokkien) herbal version, you can love either or embrace both.
---
 1.Founder Bak Kut Teh Restaurant
---
Unabashedly the most popular Bak Kut Teh place on Balestier Road, this was also where my business guests from Japan requested me to bring them for lunch. Not to mention the host of local and international celebrities who make this a must-visit. The broth served here is Teochew-style but its peppery taste is not as strong as I would like it (perhaps to suit the taste of foreign visitors).
The pork ribs, made using fresh pork instead of frozen meat, is flavourful thanks to Founder's secret recipe. I found the side dishes such as braised peanuts and tau pok, beancurd skin and vegetables in oyster sauce just as appetising and served well to complete the meal. Fans of braised pig's trotter should also try it on Founder's menu. Easily an average spend of $10-15 per head.
Address: 347 Balestier Road, Singapore 329777
Opening Hours: 12nn to 2.30pm; 6pm to 2am (Closed on Tuesday)
---
2. Song Fa Bak Kut Teh
---
Another local favourite, also serving the Teochew-style Bak Kut Teh, Song Fa's peppery broth comes just the way I like it. The portion of tender and juicy pork ribs is just about right for me, as I would normally order some side dishes and additional dough fritters. Another thing I like about Song Fa is its usually quick service. We barely had to wait before getting regular refills of hot soup. If you're in the mood, you can order a pot of Chinese tea to go with your meal, just like how it's enjoyed in the olden days. Average spend of $10-12 per head.
Address: 11 New Bridge Road #01-01, Singapore 059383 (Other outlets – 17 New Bridge Road, Chinatown Point, The Seletar Mall and UE Bizhub East)
Opening Hours: Tue to Sat 9am – 9.15pm; Sun 8.30am – 9.15pm (Closed on Monday)
---
3. Ng Ah Sio Pork Ribs Soup Eating House
---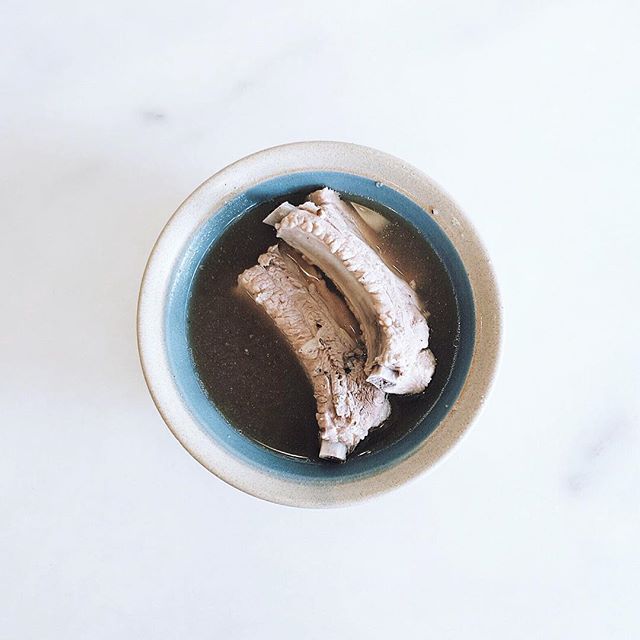 Source
Another place I go to for Teochew-style Bak Kut Teh, Ng Ah Sio is probably the one that serves the strongest and most pungent peppery soup. Fans of pig innards and parts can opt for its variety of blanched or braised side dishes, such as liver, kidney, pig tail, intestine, pig skin and pig's trotter. Otherwise, you can still choose from the usual such as salted vegetables, braised peanuts, tau kua pok, and others. Average spend of $12-15 per head.
Address: 208 Rangoon Road, Singapore 218453 (Other outlets – #B2-50 Stall 11 The Shoppes at Marina Bay Sands, No. 248 Tanjong Katong Road and 190 Keng Lee Road #01-03)
Opening Hours: Tue to Sun 7am – 10pm (Closed on Monday)
---
4. Outram Park Ya Hua Rou Gu Cha Restaurant
---
Favoured by office workers (and one of my favourite lunch places when I used to work in this area), the wait for an available table is part of the lunch experience here. The broth is Teochew-style peppery and slightly sweet, and while the taste is not as strong or lasting, some of my companions commented that it doesn't leave you thirsty after the meal (I personally have less of a problem with this). Great for a relaxing Friday lunch out with colleagues or for late night supper. (Note – I have been told the service standard and quality of food have been rather inconsistent, perhaps with new staff on board. Tell us what you think if you have been there recently!)  
Address: 7 Keppel Road #01-05/07 Tanjong Pagar Complex, Singapore 089053
Opening Hours: Tue to Sat 7am – 3pm, 6pm-4am; Sun 7am – 12mn (Closed on Mondays)
---
5. Leong Kee (Klang) Bak Kut Teh
---
If you prefer the herbal Malaysian edition over the Teochew-style peppery garlic broth, you probably would have checked out Leong Kee. Presented as a thicker, darker soup with a slightly dry-bitter herbal after-taste, it comes served with vegetables, pork ribs and bean curd skin. The pork ribs were tender and peels off the bone easily, and serving portion was good.   I actually crave for this alternative version once in a while, when I am in the mood for a stronger taste. Average spend of $10-15 per head.
Address:  321 Beach Rd, Singapore 199557
Opening Hours: 11am – 9pm (Closed on Wednesday)
---
6. Hong Ji Claypot Bak Kut Teh
---
Introduced to me by a friend staying in Woodlands, Hong Ji's Bak Kut Teh comes served in a claypot (Malaysian style, I was told). The broth is an interesting combination of mild sweetness, herbal goodness and savoury flavour, quite different from the herbal versions I have tasted elsewhere. The soup, while thick, was not greasy and it was nice that it is refillable (I tend to drink a lot of soup). The pork ribs are tender and juicy. Average spend of $10 per head.
Address: Blk 19 Marsiling Lane #01-329, Singapore 730019 (Other outlets – Blk 107 Ang Mo Kio Ave 4 / St 11 #01-138, Blk 22 Sin Ming Road #01-210, and a new outlet at 910D Upper Thomson Road)
Opening Hours: 7.30am – 9.30pm
---
7. Old Street Bak Kut Teh
---
Touted as offering a healthy and non-oily recipe, Old Street has been opening up several new outlets in the past months. Boasting specialties different from the usual Bak Kut Teh menu we see are their Premium Loin Ribs option, as well as a dry version of Pork Ribs Soup. I opted for the regular Pork Ribs Soup. The refillable peppery herbal broth carried a balanced taste, and the pork ribs was tender enough. My adventurous companion found the dry Bak Kut Teh to be a tad salty but could go well with rice or another soup item. Do consider the set meals which are more economical and come in good portions. Average spend $15-20 per head.   
Address: 68 Orchard Rd, #B2-07 Plaza Singapura, Singapore 238839 (Other outlets – 129 Upper Paya Lebar Road, Funan Digitalife Mall, Westgate, Tampines Mall, Bukit Panjang Plaza, NEX Shopping Mall, amid more opening)
Opening Hours: 10am – 10pm
---
8. Rong Cheng Bak Kut Teh
---
I must admit I was introduced to the long-time favourite Rong Cheng only recently, though I wasted no time liking their Teochew-style pepper and garlic broth. Light and without frills, the soup is comforting almost in a home-made way. Being the first to introduce Loin Ribs (or Dragon Ribs), they can even prepare the meat according to the preference of the customer, be it tougher and more chewy or more tender.
One of the few traditional Bak Kut Teh shops left in Singapore which still serve customers with traditional Chinese tea, their tea is from Pek Sin Choon – one of the oldest tea merchants in Singapore (which also supplies tea leaves to Song Fa). Average spend of $10-15 per head.
Address: Blk 22 Sin Ming Road, Singapore 570022 (Other outlet – Blk 26 Sin Ming Lane,#01-114 Midview City)
Opening Hours: 7am – 4pm
---
9. Joo Siah Bak Koot Teh
---
Apparently the brother-in-law of Rong Cheng's owner, Joo Siah's owner adopts the same recipe – which means, it's the pepper and garlic broth which I favour. Popular with residents (though some will travel across the island for this), its affordable pricing and generous portions have captured the hearts of many. My companion swears by their Pig's Trotter. The pork ribs while not as meaty as I would like, was still tender and flavourful. We also enjoyed an assortment of generously-served side dishes. Easily less than $10 per head.  
Address: Block 349 Jurong East Avenue 1 #01-1215, Singapore 600349
Opening Hours: Tue to Sat 8.30am – 7pm; Sun 8.15 am to 3.30 pm (Closed on Monday)
---
 10. Eng Kee Bak Kut Teh
---
Even after moving away from Ang Mo Kio, I occasionally come back to eat here – a place of memories of simple family dinners at an unassuming hawker stall (which boasts of a queue during peak hours) when my mom decided to eat out. There are mixed reviews about this stall, but I enjoy its clear broth and meaty ribs along with rice and side dishes. While I am not a huge fan of braised pig's trotter (another big hit here), I love its fragrant and strong gravy with rice. Easily less than $10 per head.  
Address: Blk 341 Ang Mo Kio Ave 1 #01-04 Teck Ghee Court Market & Food Centre, Singapore 560341
Opening Hours: Tue to Fri 10am – 3pm; Sat & Sun 9am – 3pm (Closed on Monday)
---
Ba Ku Teh in Singapore
---
We would possibly have grown up with our own favourite Bak Kut Teh, even though this Chinese dish of humble beginnings has gone a long way. There are probably many more gems hidden in neighbourhood hawker centres and coffee shops so share with us your favourite stall.
Written by Tessa Wang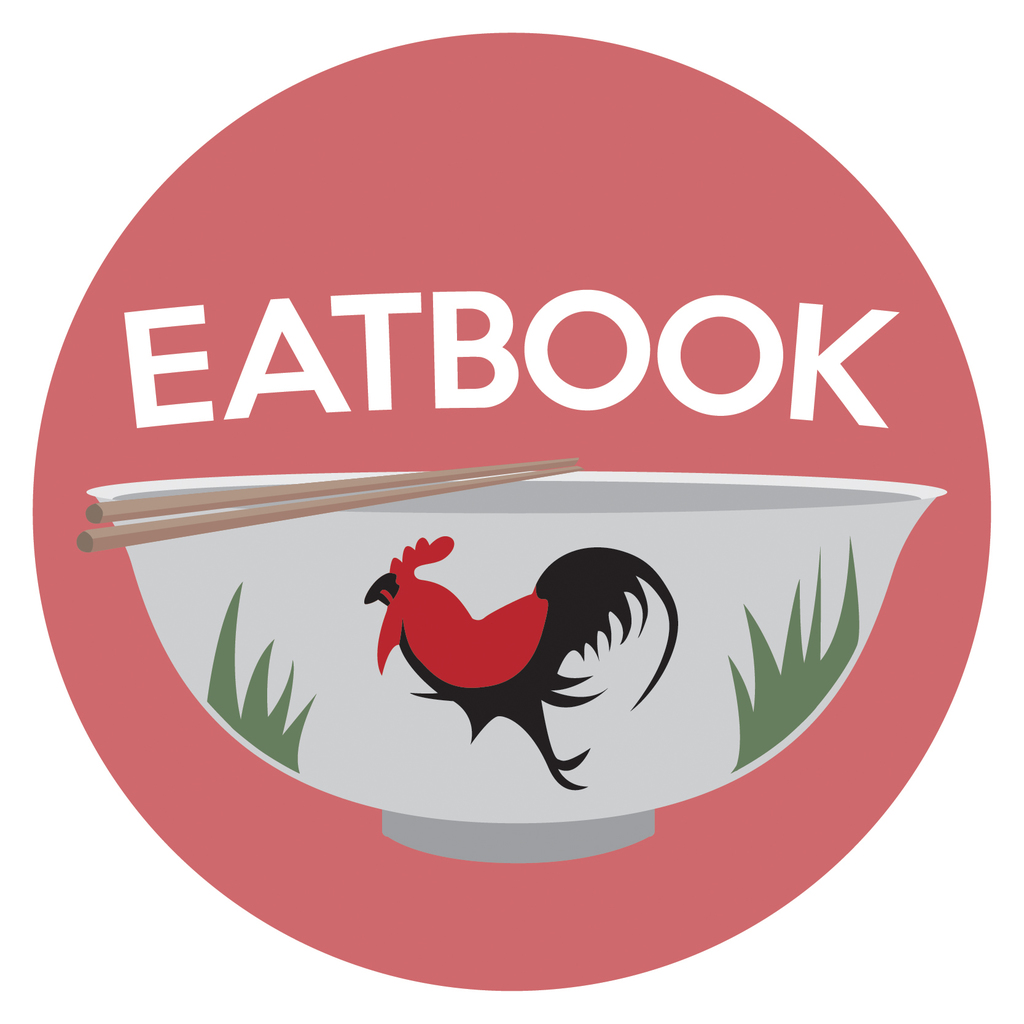 Drop us your email so you won't miss the latest news.